Starbucks has been offering loads of buy 1 get 1 free! Being Starbucks lovers and with a relatively new Starbucks near our office, how could we miss it ??
Inspired from the Starbucks ad of their 1 for 1!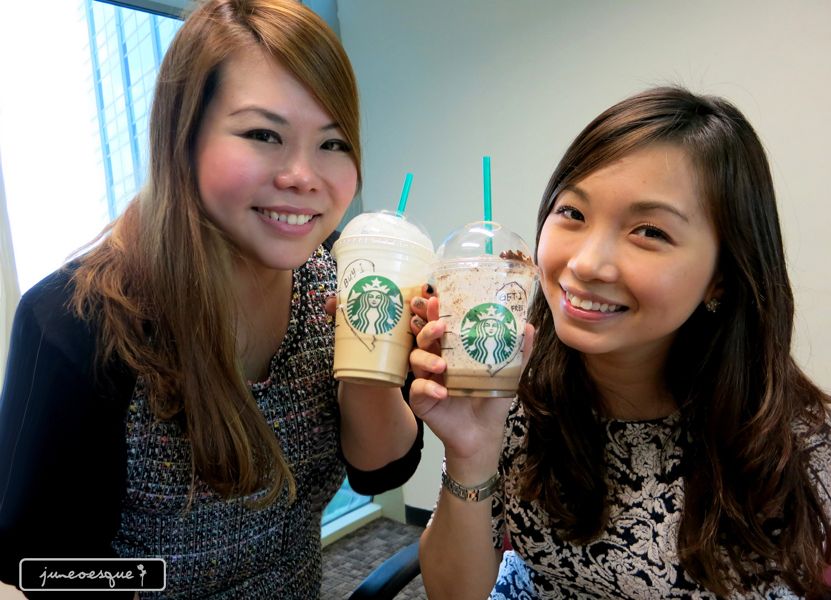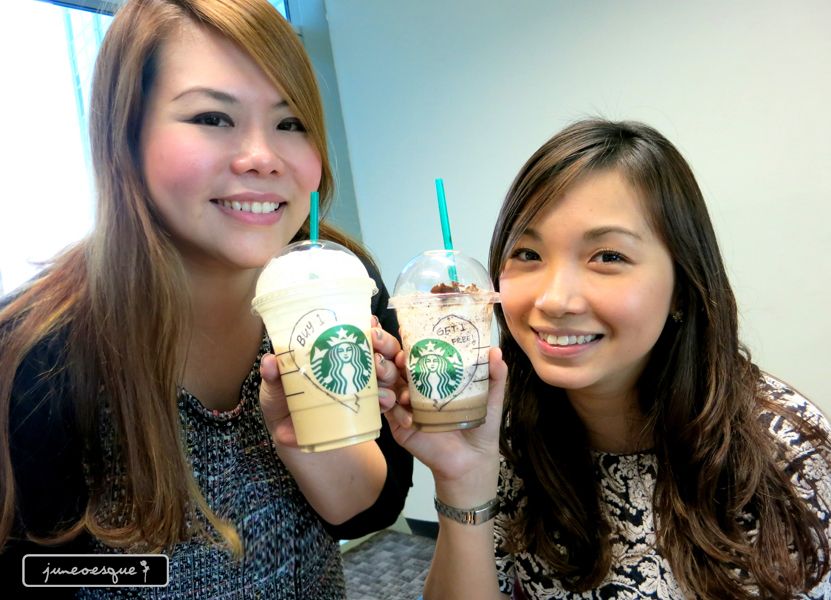 i thot it looks kinda cute!
dinner was catching up with Kaizhi over at EWF at Orch Central. i kinda miss their burgers and particularly their prawn paste chicken nuggets!
Its a pity they no longer have their pork belly burget so i tried the duck burger...
a little too dry for my liking.
kaizhi also ordered some duno what wings.. also looks too dry for me to even wana taste it. haha
but i love their prawn paste nuggets!!!!!
its tender chicken thigh or drum meat with prawn paste. Absolutely scrumptious! the taste is just so good!
for the burger, kaizhi ordered some bacon and egg one which was decent...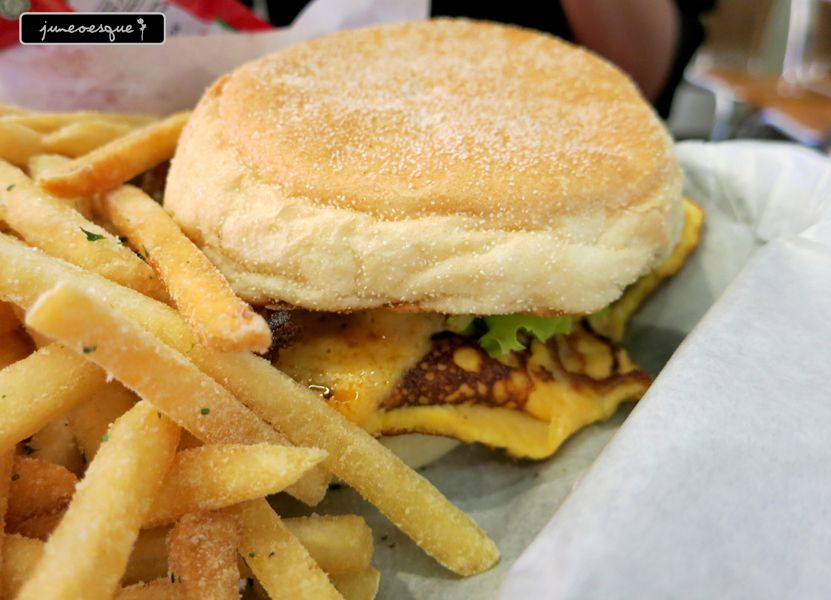 for desserts, we ordered the nutella lava cake...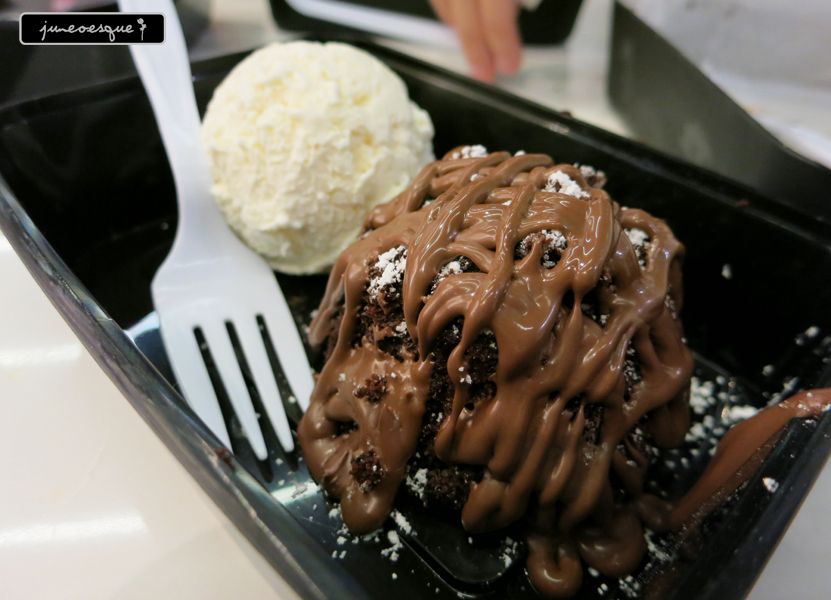 which totally looked different from the picture on the menu. it was basically just chocolate cake drizzled with nutella sauce. I felt kinda cheated - no oozing warm nutella. But having said that, im not saying its bad, its still decent (hard to go wrong with nutella)
we end up ordering a nutella peanut butter tart...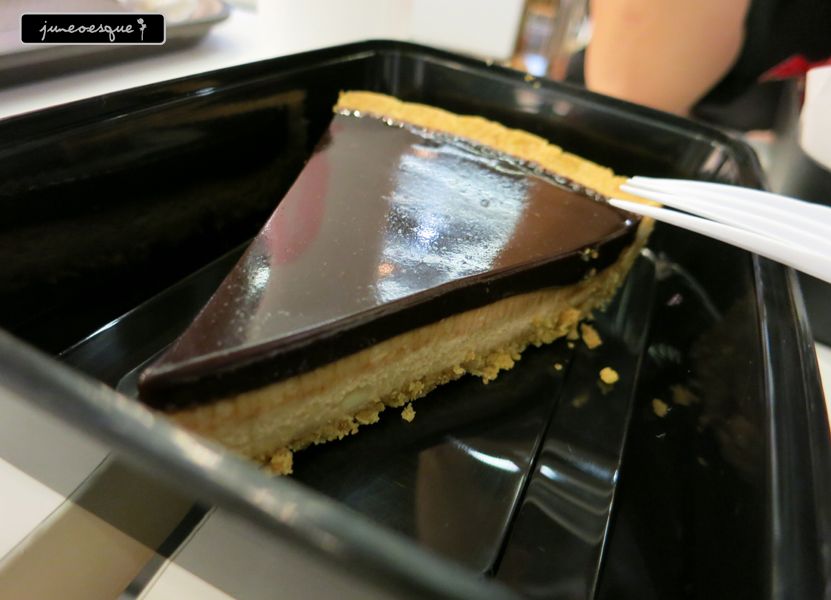 the top part was some jelly like texture. i think i much prefer their nutella tart.
lovely kaizhi!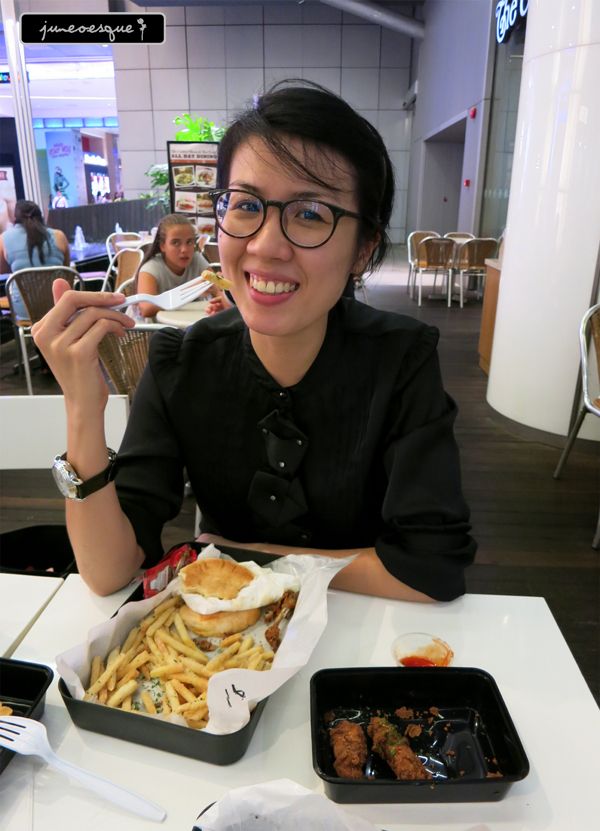 and as for why im wearing my CNY cheong sam today, my stupid dress i wore earlier got torn. For no rhythm or reason! n no, its not coz its tight.
But i think i look damn cute in my cheong sam!!