It was the LVMN Dior Sale today. Thanks to a wonderful colleague who gave the info so lunch time we rushed down to Ngee Ann City for a quick lunch and some real good buys!
Lunch was at Baikohken located at takashimaya the cold storage level. I had the long time no eat char siew don!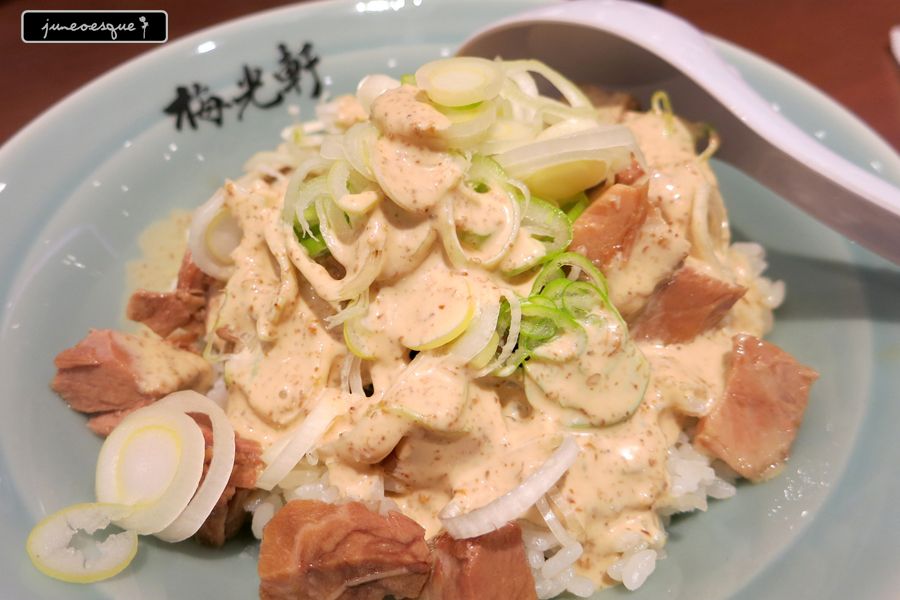 it is still as good as ever! The char siew still tastes like tuna, not overly fat and goes very well with the japanese rice and mayo like sauce. And of course, the spring onion. a wonderful combi!
After work was dinner with Phyllis to celebrate Christmas! I suggested Arossa as i can't get over how wonderful their pappardelle is and Phyllis agreed so it was Arossa we went!
Phyllis wanted the foie gras terrine....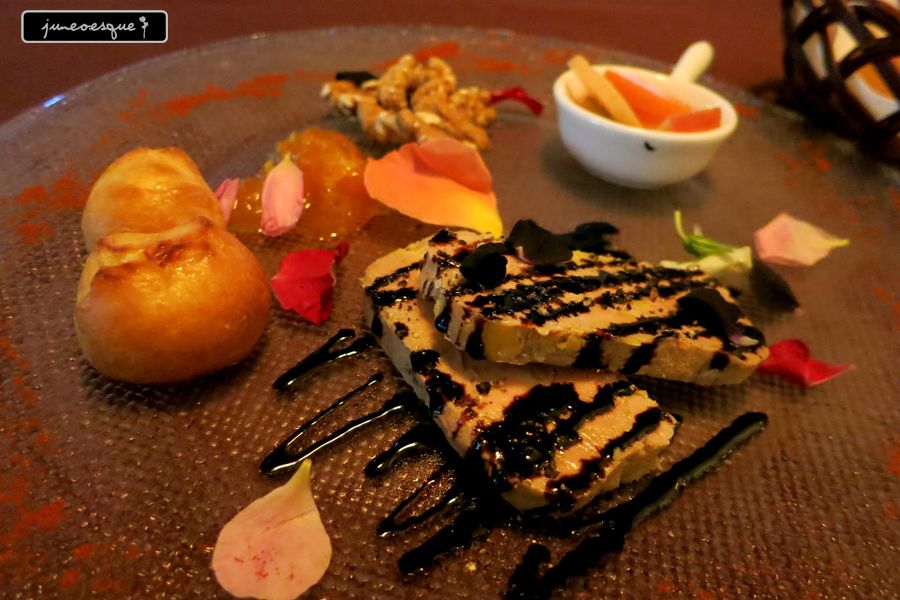 which was nice. But not sure why they seem to like drizzling the balsamic vinegerette over everything. haha
Phyllis chose the truffle risotto... i was a little disappointed with the choice (haha!) coz i was keen to try other stuff! haha.. but the risotto was very good! very yummy!!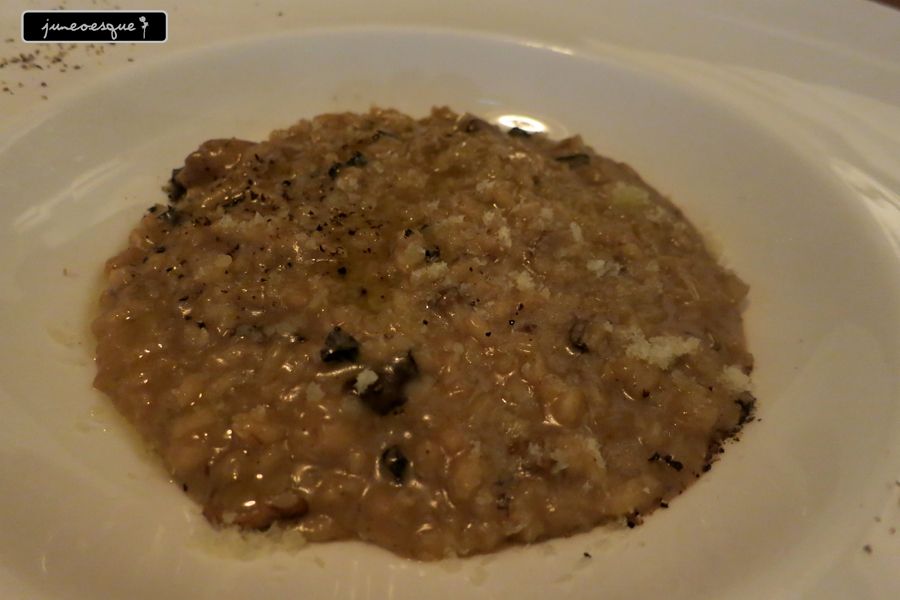 for myself, of coz i had to choose the pappardelle!!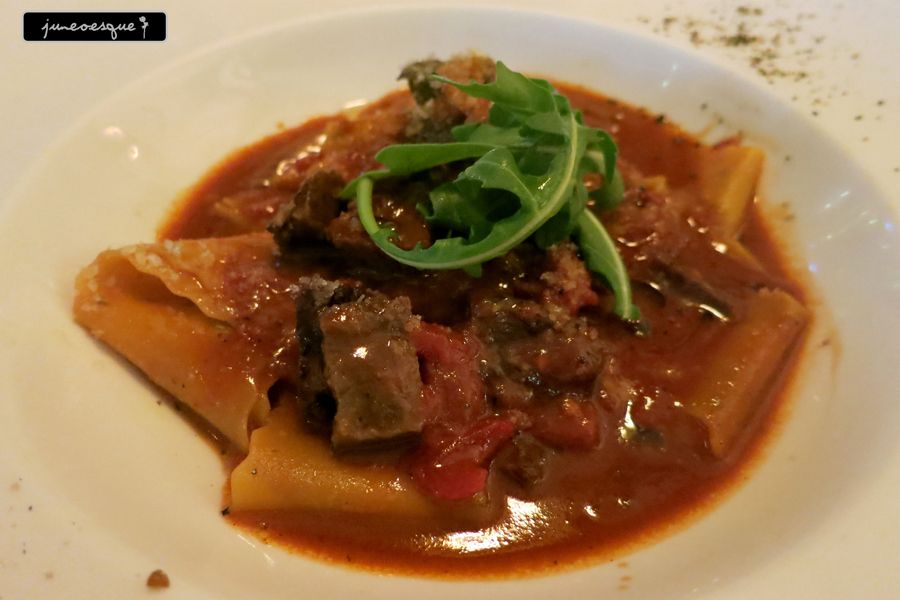 it was still super good! very thinly sliced pasta such that it tingles in the mouth. in a very delightful sauce with beef cheeks. Yummeh!!
did our xmas gift exchange!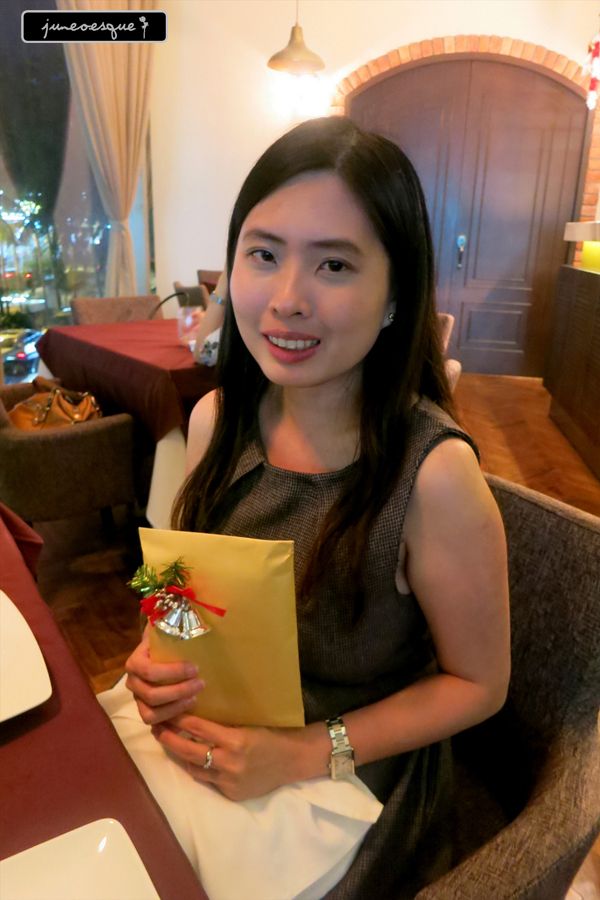 Phyllis got me a very nice and special item! Popcorn maker!
we decided to head elsewhere for desserts and coffee. I have seen this online sometime ago but never had a chance to try it! its the potted plant ice cream from Mezza 9! from Hyatt Hotel...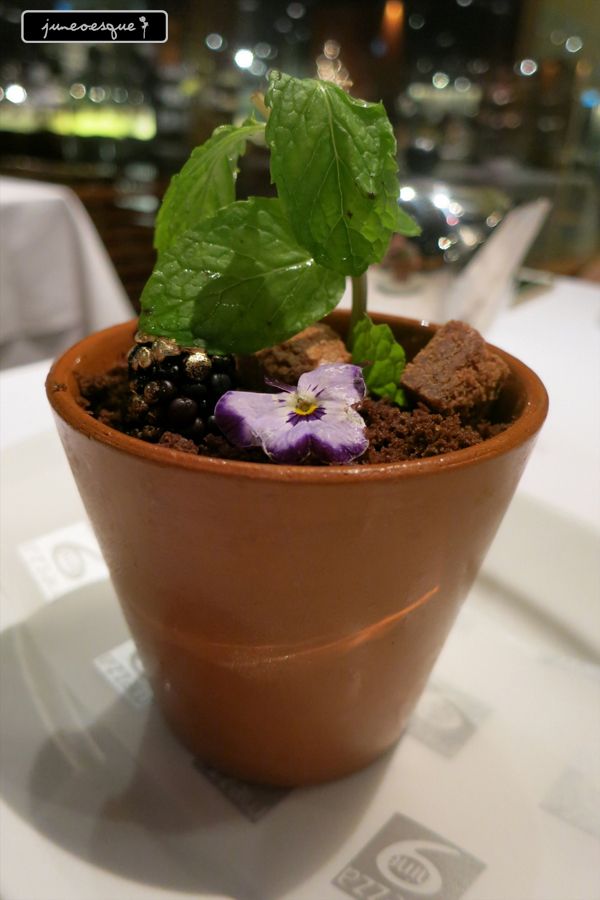 yes!! that's right! this is not a plant! its ice cream! Salted caramel ice cream!!
the ice cream is really yummy. the top part is some cake like crumbs which goes well with the ice cream! Really pricey for this size though. its about $16 for a pot. But sucker for such gimmicks. haha