Our 3rd day! This trip has been extremely enjoyable with Dar dar because while we have a few agendas in mind, we leave it very free and easy and hahaha.. we are both lazy so we travel around in taxi all the time and their taxi is just damn cheap!
this morning, our first stop is to head to pray at the 4 faced buddha. for many trips, been wanting to head here but never got here. In fact i think during one of my previous trip with Kaizhi, we may have went to the wrong place.
The thing to note is that along the streets here, there are many stalls selling flowers and items for praying. Try not to buy along the streets as dar said they can be damn expensive (probably up to S$80). But i didn't try, i just let dar lead the way.
oh and we spotted local celebs! I spotted Julia Tan, Thomas Ong, Huang Biren and Jin Yin Ji. But because the rest were all in a group, i was too shy to head over to ask for a shot together. Jin Yin Ji was away from the group praying so after she was done, we approached her for a shot...
it was really hot and there were many people there.
as it was really near Central World, we headed over there to check out the Melissa shop. Their Melissa shoes when are sale are crazy cheap. Dar helped me to get a pair on her previous trip (about a month ago) and it was only S$30 for a pair of jelly!
And today, i saw so many pairs of slippers for only S$12!! OMG!!
but haha i didnt buy any because yesterday i had already bought loads of $200 baht slippers!! haha and they are so pretty with pearls and all!
we also checked out the naraya shop where i bought a cute lil cap!
our next stop is the siam paragon, siam centre area because we have a few cafes to cover! haha
Not this cafe, i basically just couldnt resist cam whoring with this utterly cute and cuddly big bear!
dar recommended Greyhound Cafe. She said its quite popular, nice food and very reasonable pricing. She also told me they even have outlets in Hong Kong.
cam whoring with my new Naraya cap...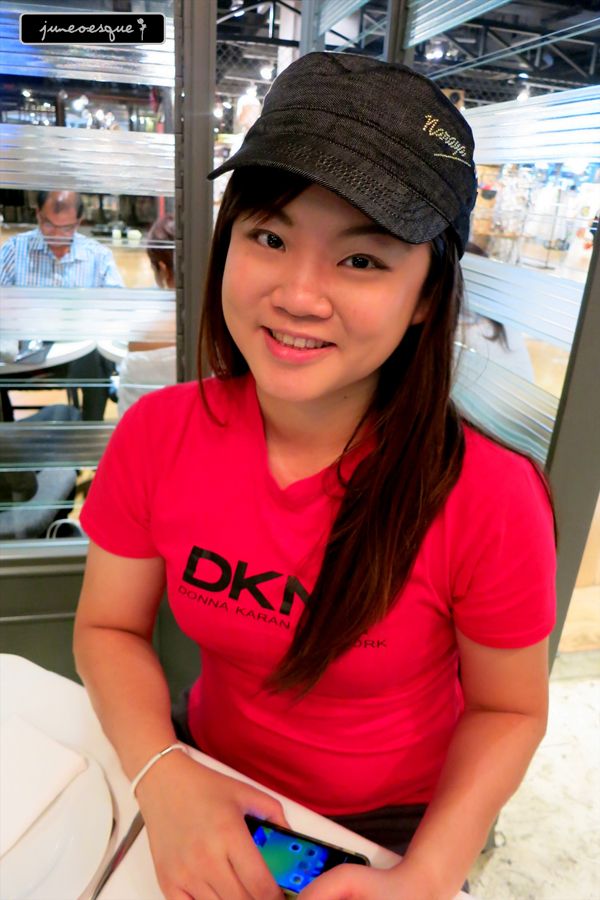 we asked the manager for recommendations and he recommended this steak salad.....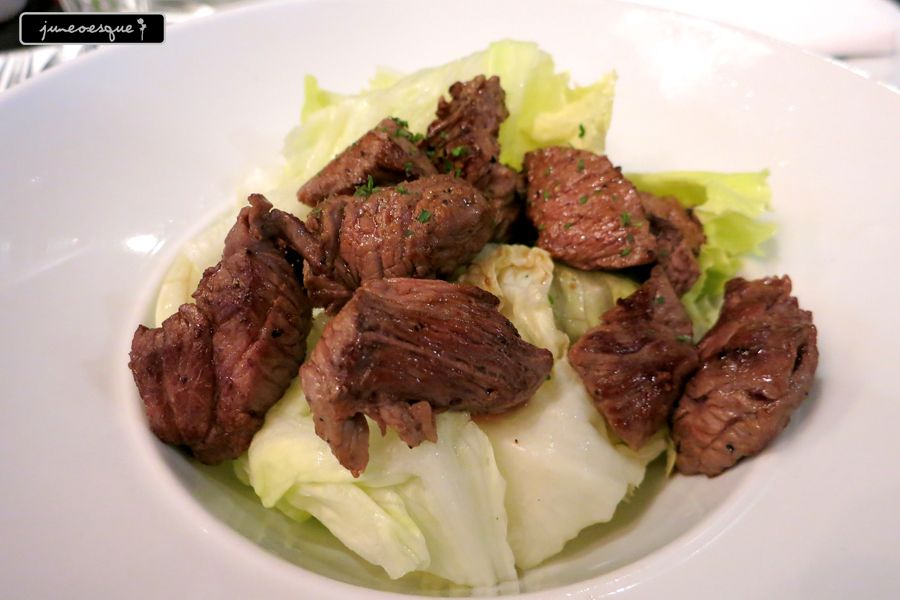 it was amazing! the beef cubes were SO TENDER! really yummy! the sauce that came along with it was a little sour, i actually liked it without the sauce.
Dar dar recommended their iced tea. Their iced tea are served with tea cubes instead of ice cubes. This means that even as the cubes melt, the tea does not get diluted...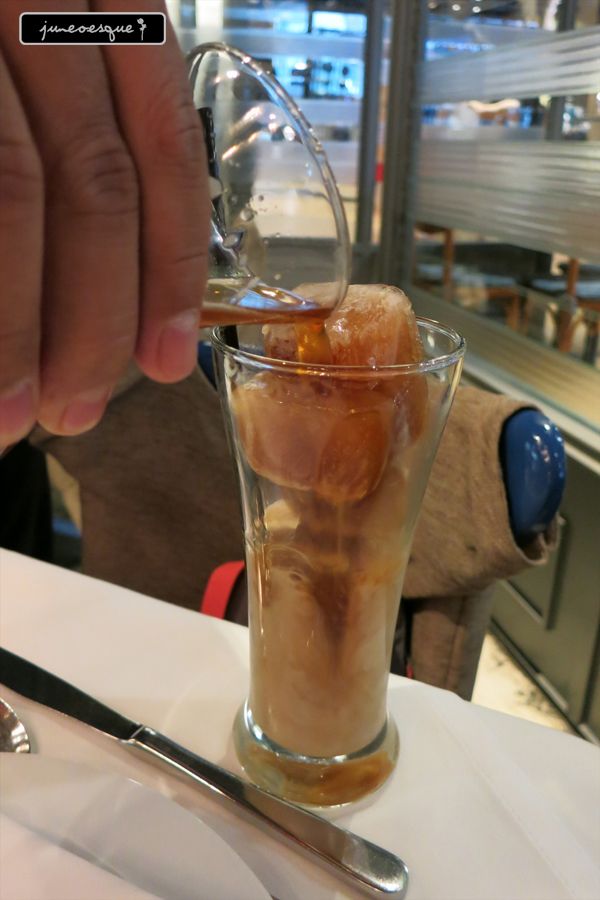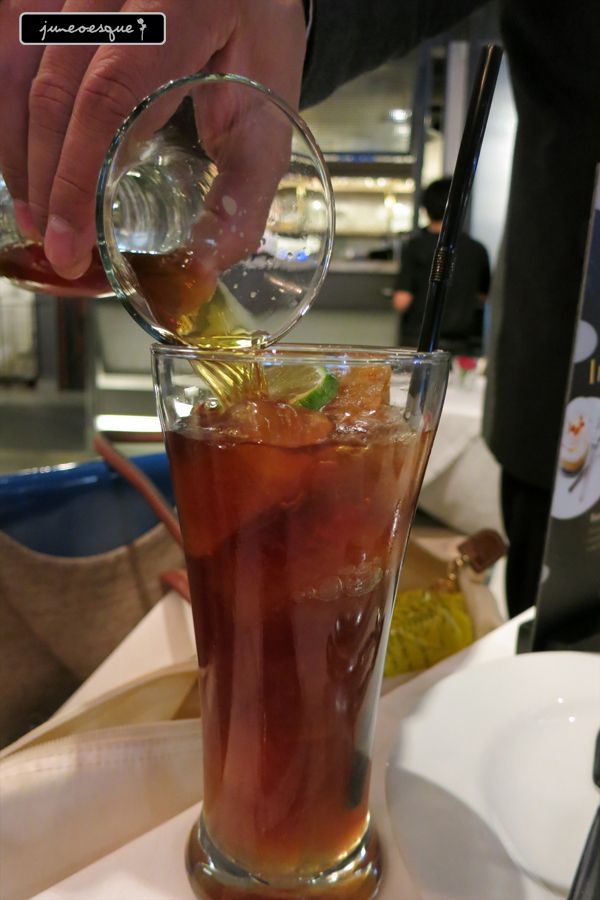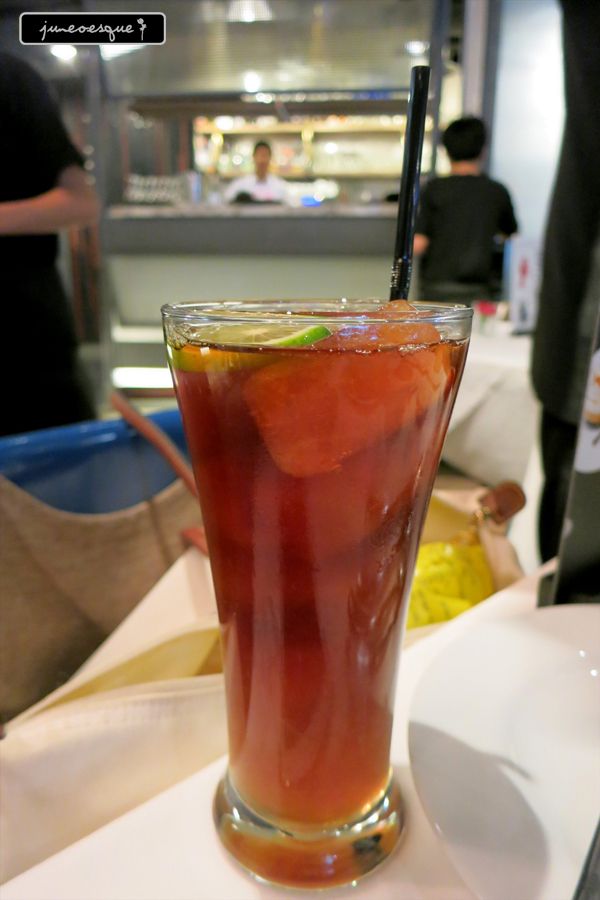 dar dar had the thai milk tea which had the same tea cubes...
before the manager recommended the steak salad, i had ordered the prawn and avocado salad and forgot to cancel it...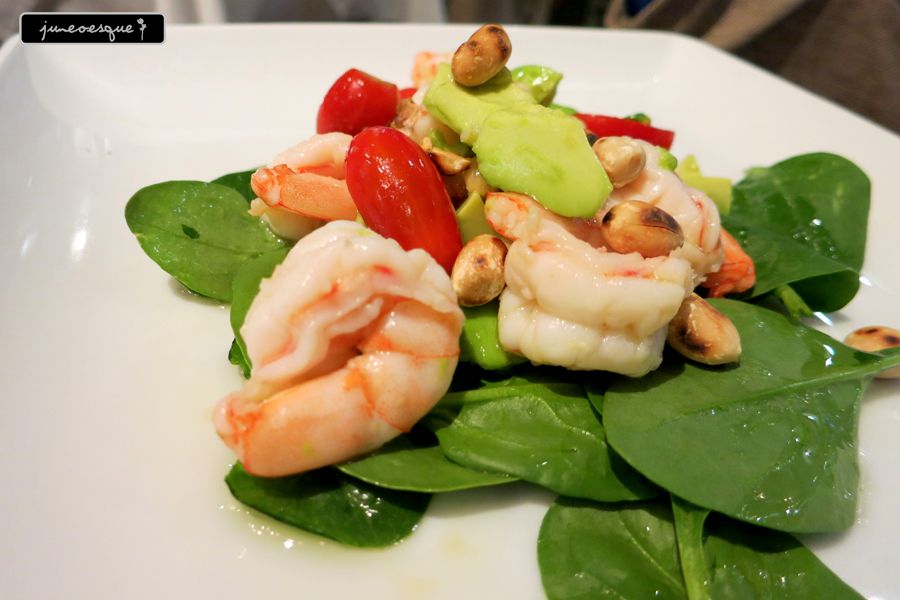 ingredients were really fresh.
for mains, we had a prawn cream pasta...
i must say it was really good!
i ordered the squid ink burger with foie gras...
the squid ink burger is very very good. there wasnt much squid ink taste in the burger - which so far most of the squid ink bread i have tried all didnt have the squid ink taste - but the patty was really juicy and tasty. the foie gras is a generous portion. for its price, i think its mind blowing...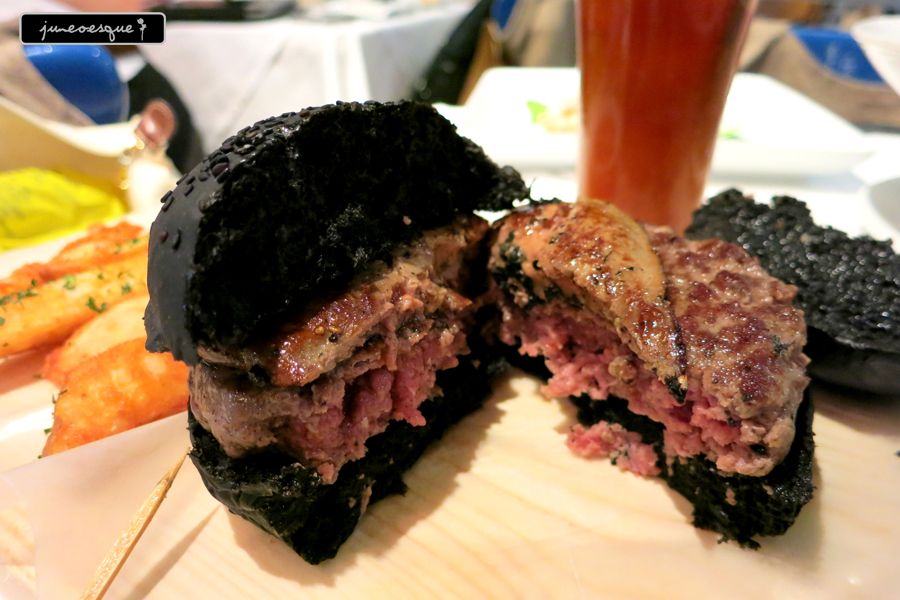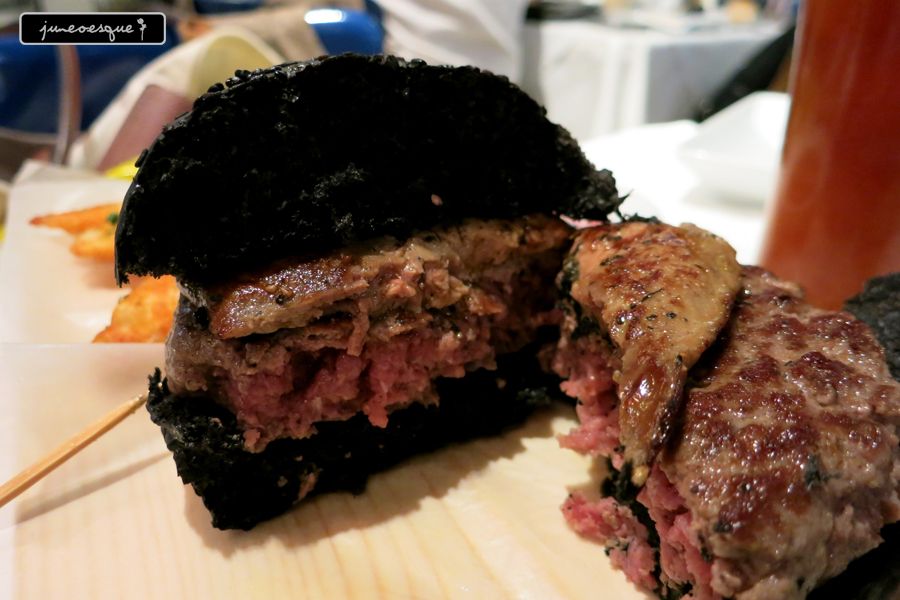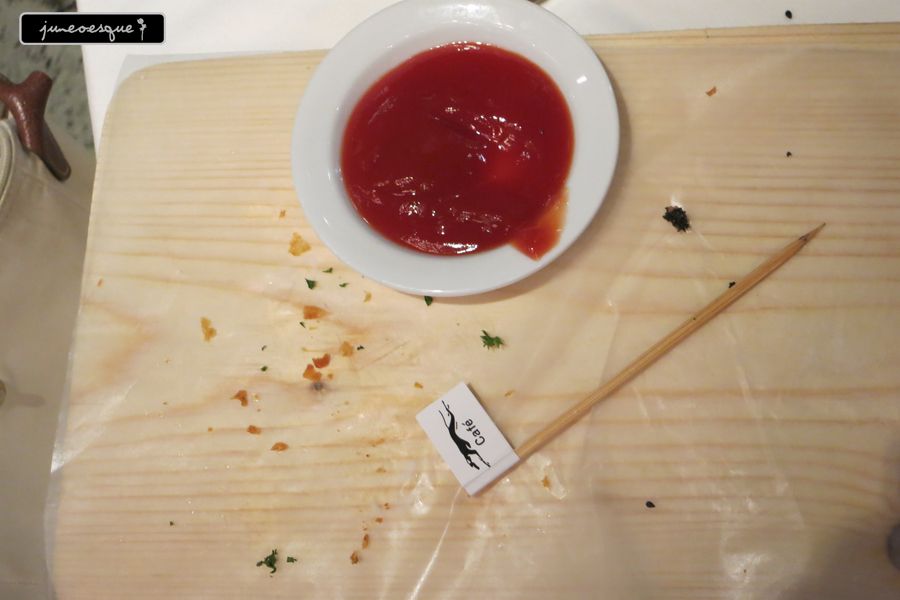 and i couldnt resist ordered a dessert despite knowing we are headed to Hello Kitty House later for desserts.
We had a sago and coconut dessert....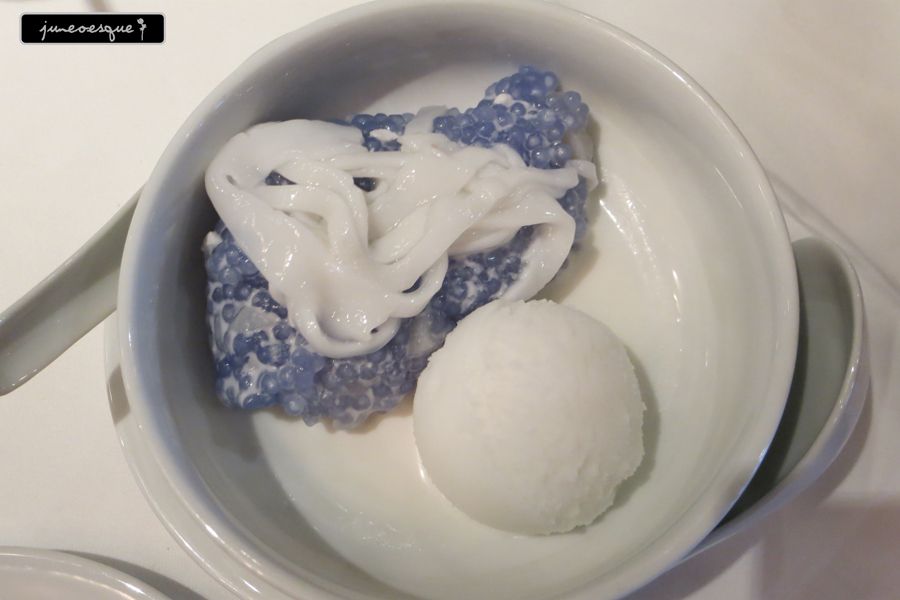 i like the blue colour! reminds me of my favourite hydrangeas! and taste wise, its very much like the popular thai dessert - red ruby. theres coconut ice cream, coconut, sago and water chestnut bits. Very yummy!
my turn to cam whore!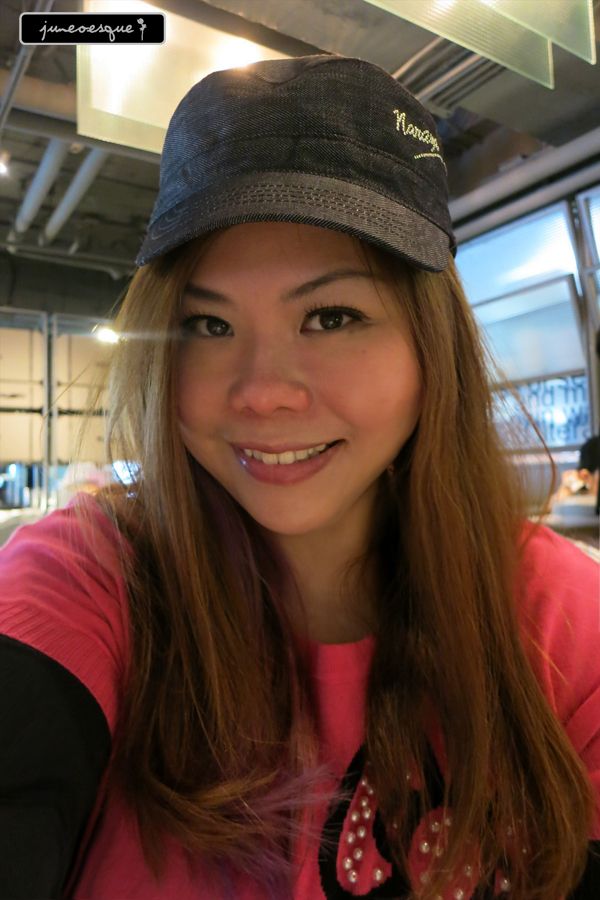 lunch came up to about SGD$66. very reasonably priced if u ask me.
we moved on to shop around and went on our search for the hello kitty house! Its my first visit to such hello kitty theme cafes. Ok, im not exactly a fan (or not) but i do think its cute! and im soooo dressed for it today as you can see from my pics above!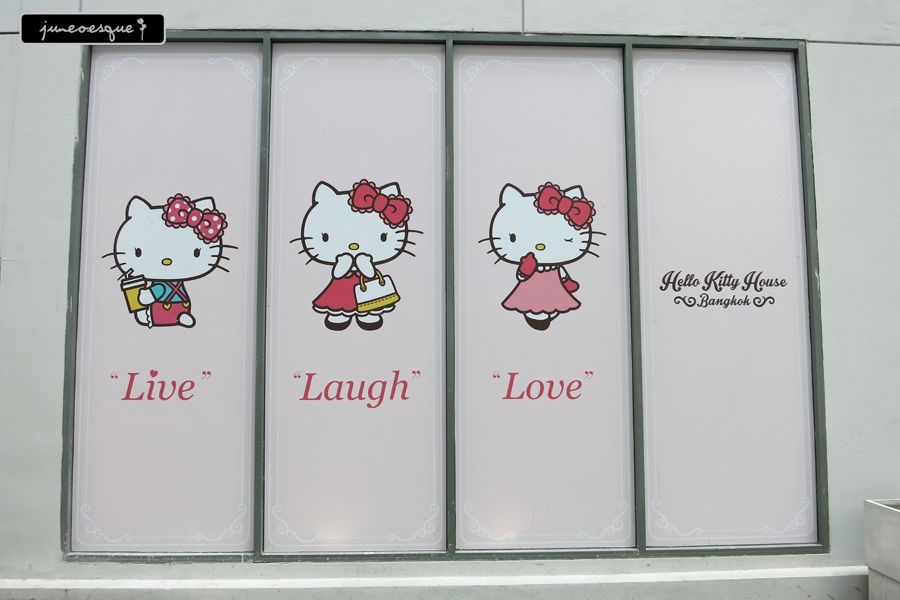 once when you get to the entrance, they will let you have a table number...
as you enter, the place is all pink with hello kitty theme...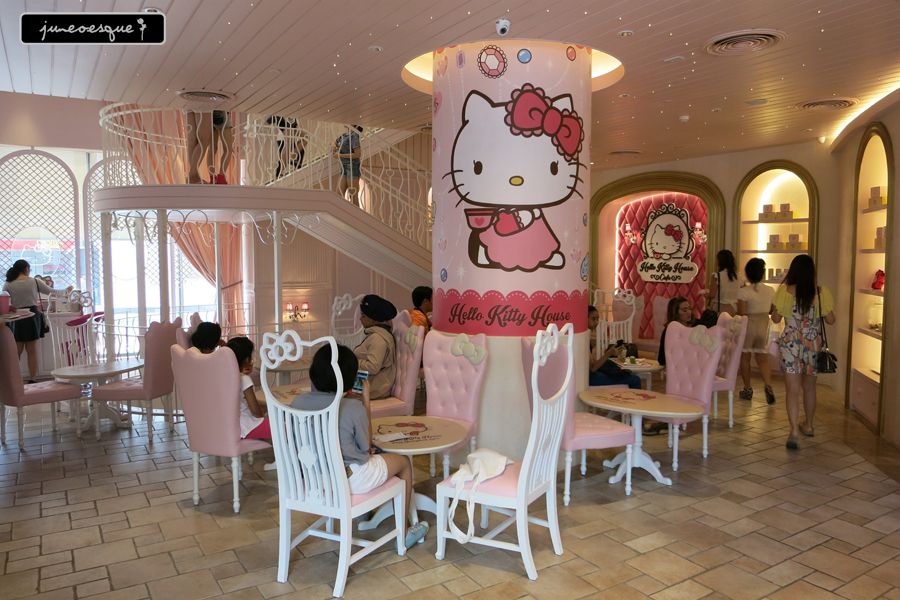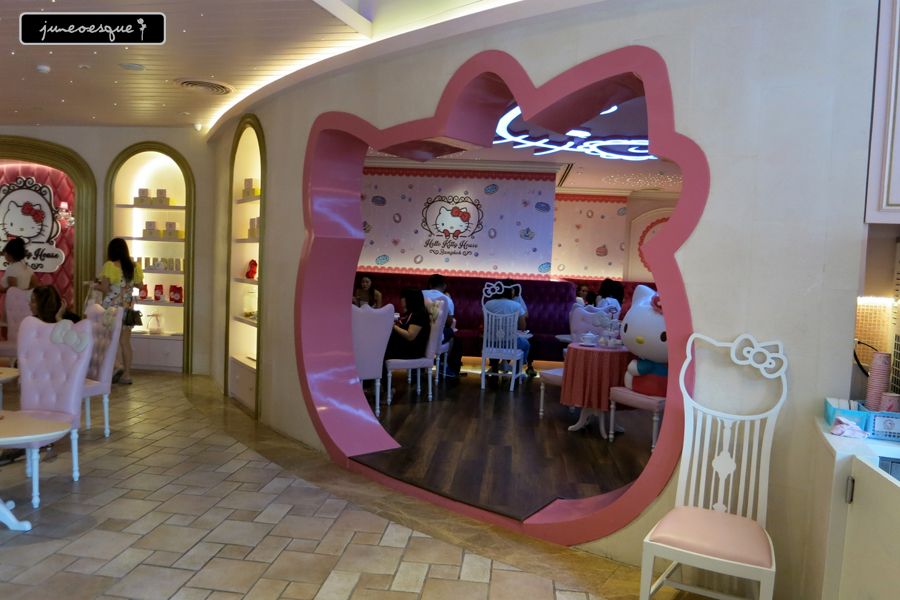 on the left is the counter where you can order and they have displays of their hello kitty cakes!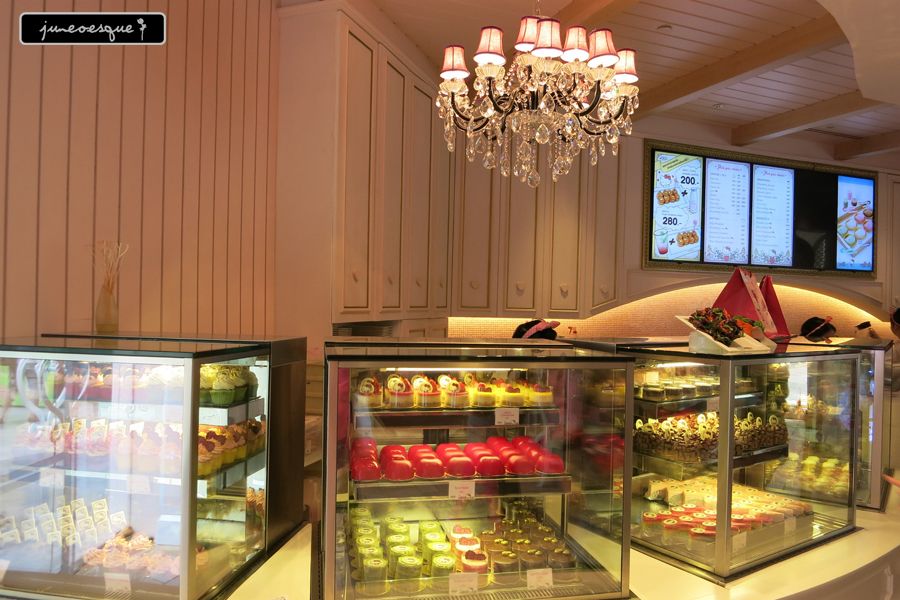 i was excited when i was there. I remember the exact words i told dar dar.. "
don't stop me....
" hahaha.. dar dar left me alone and let me go ahead with the ordering...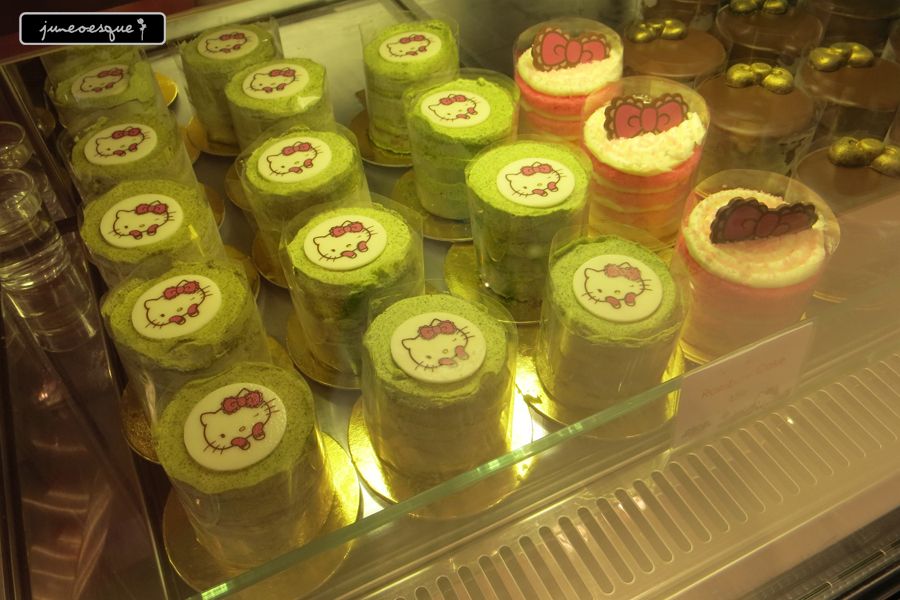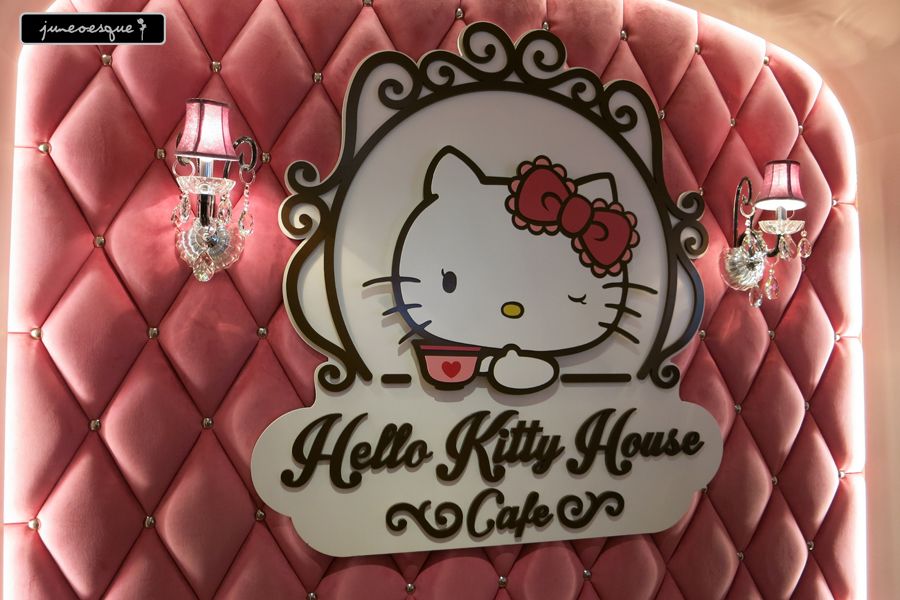 having tea with hello kitty!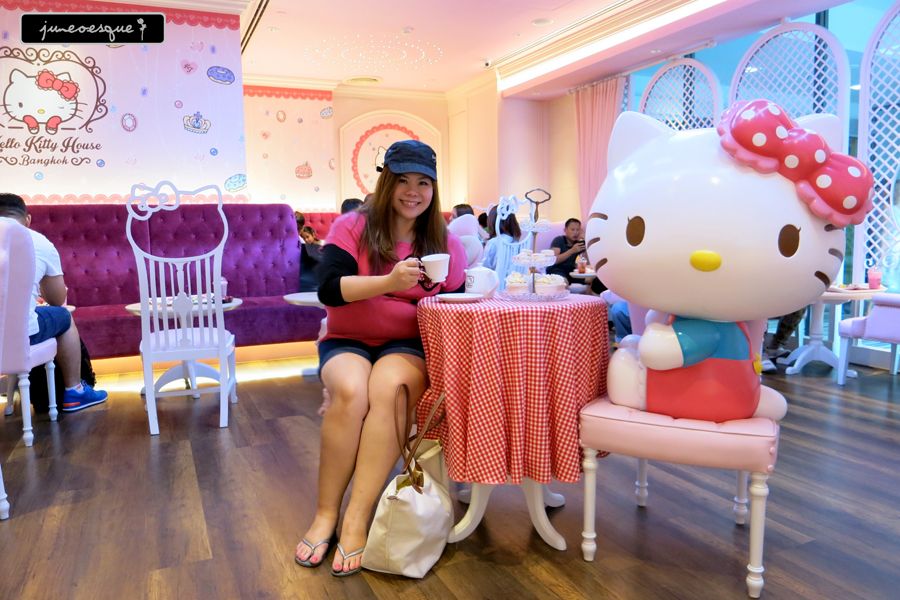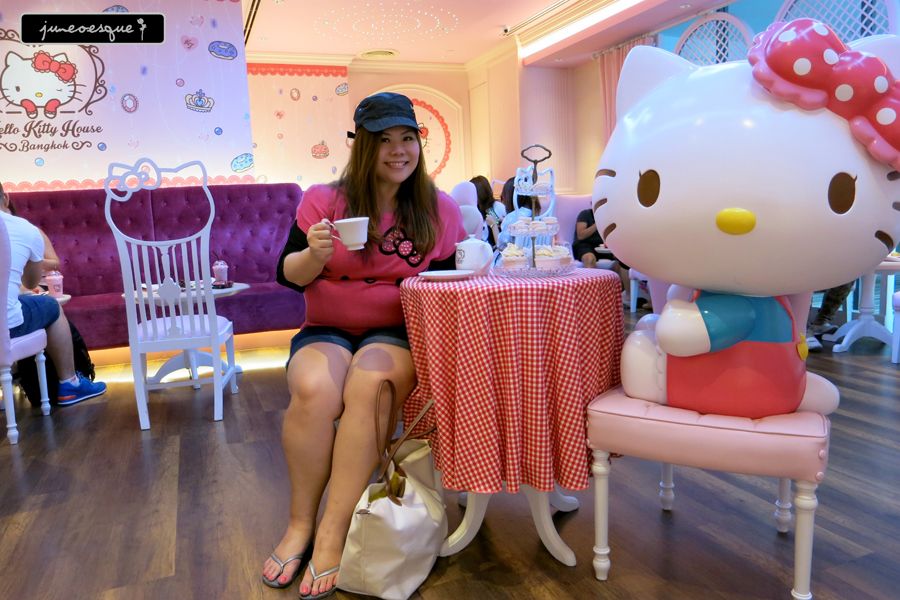 our hot chocolate!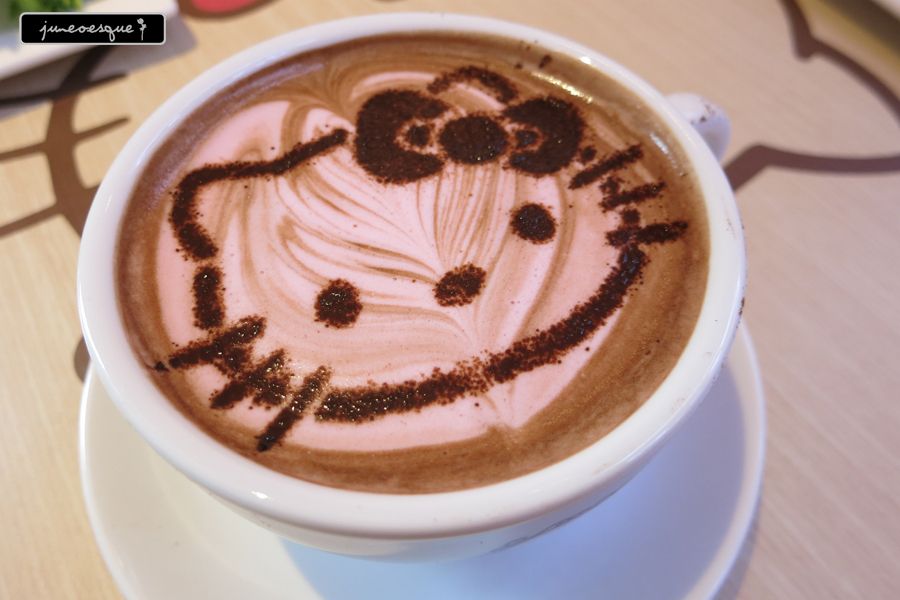 i ordered 3 desserts and a sandwich! one is a chocolate cake, one is a panna cotta and one is a rainbow mille crepe....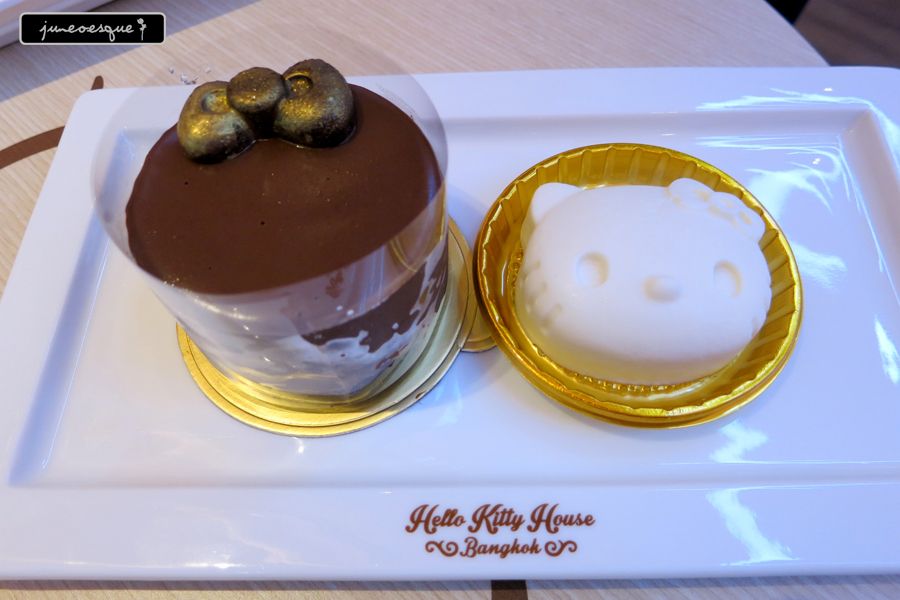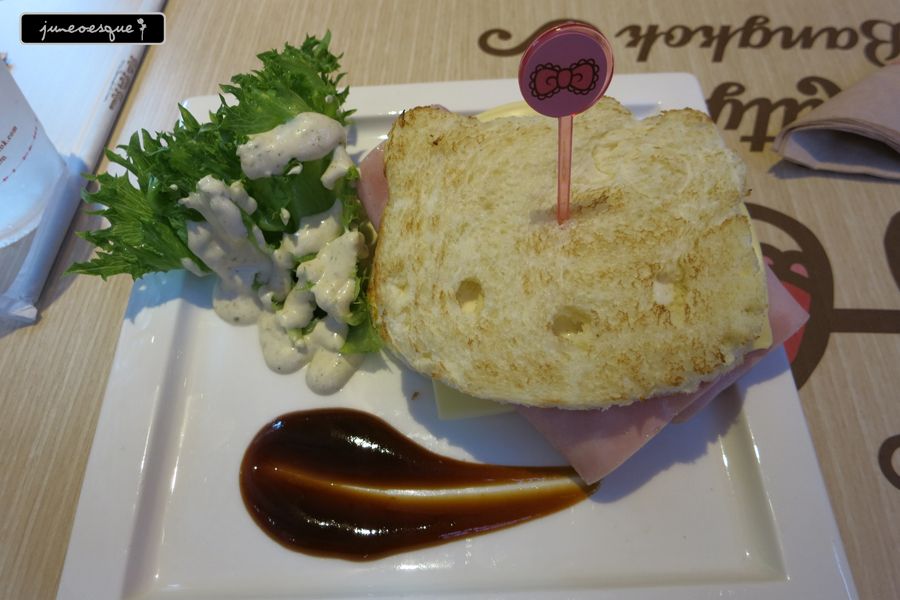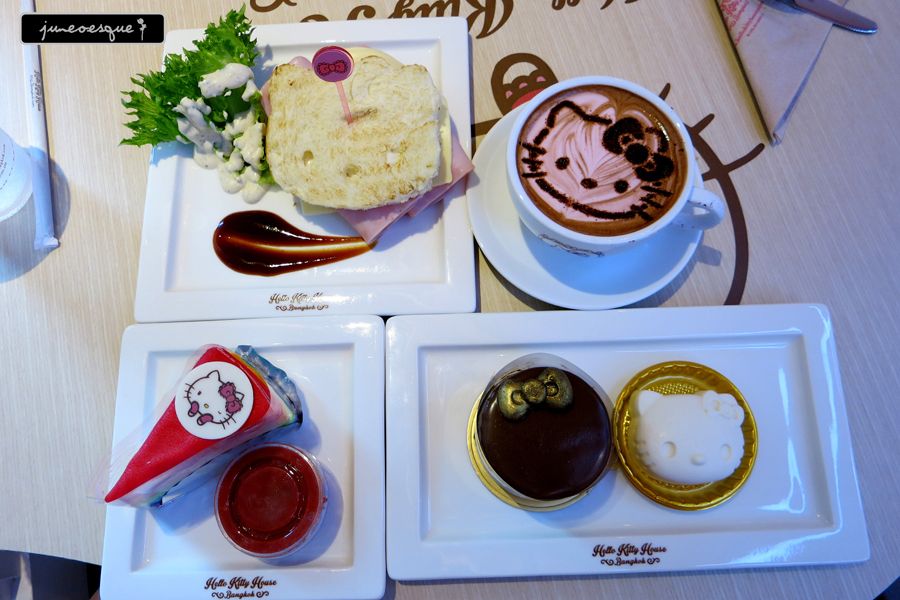 i must say the desserts tasted better than i thought they would.
the rainbow mille crepe...
it was quite nice!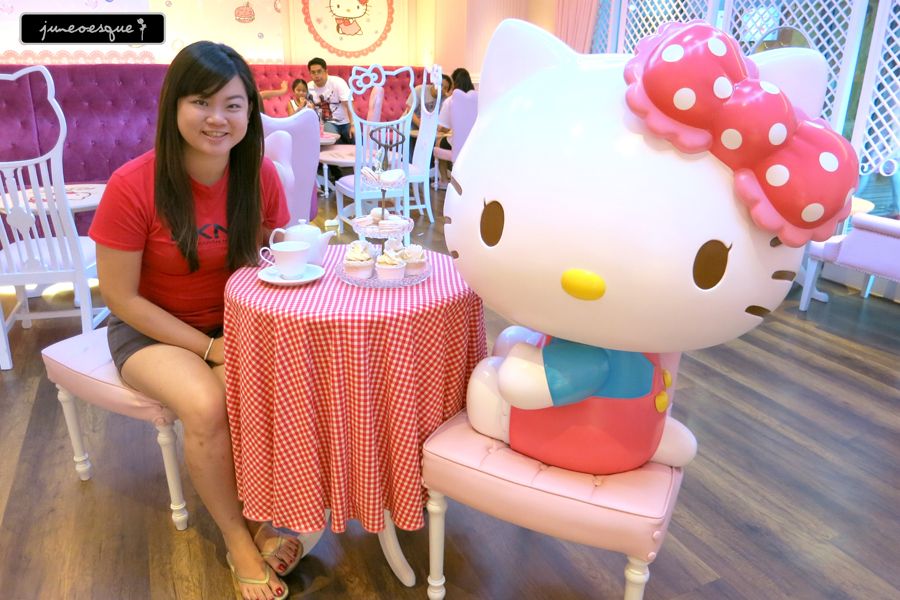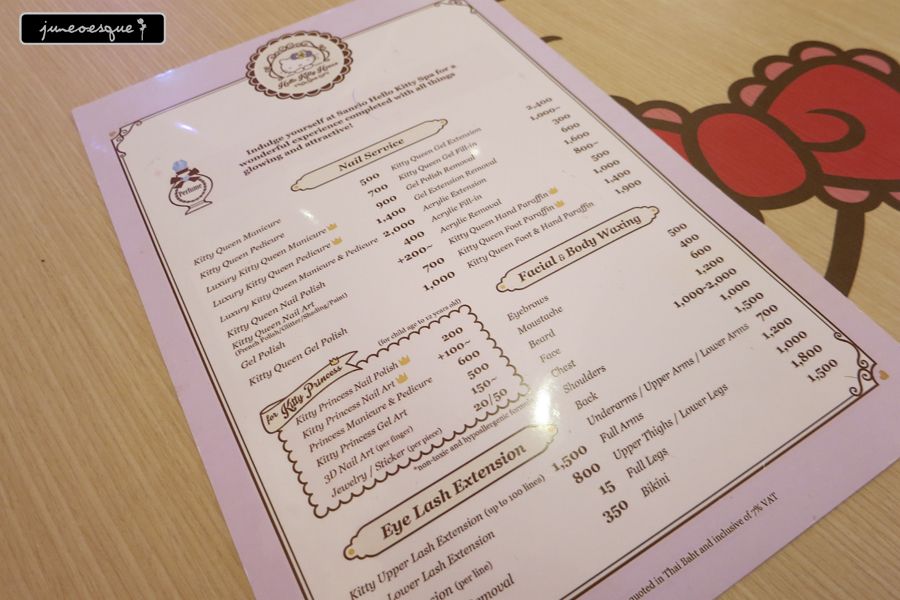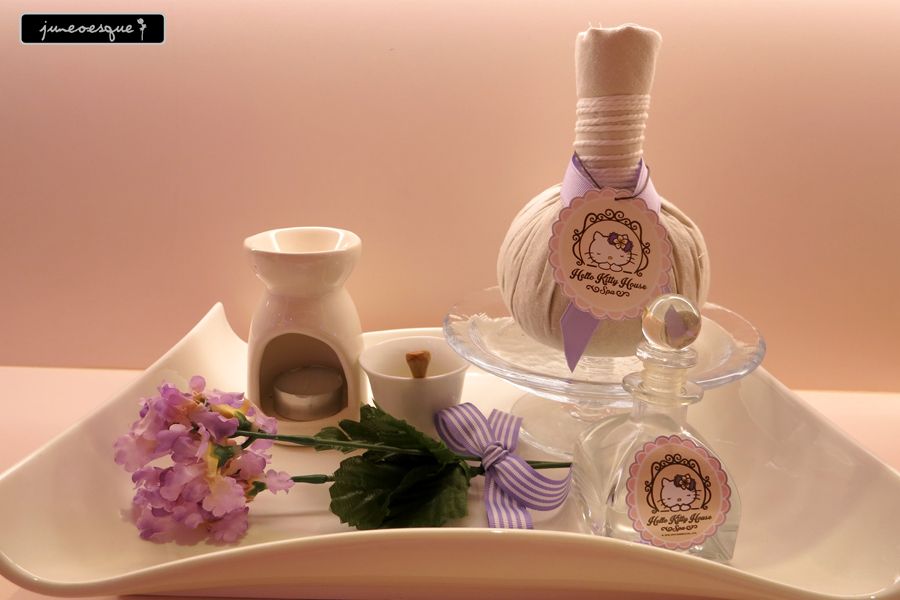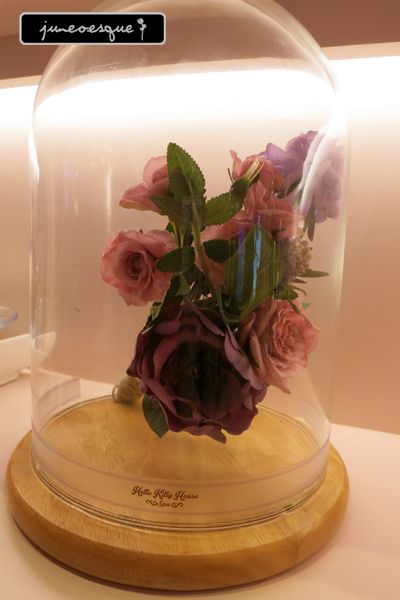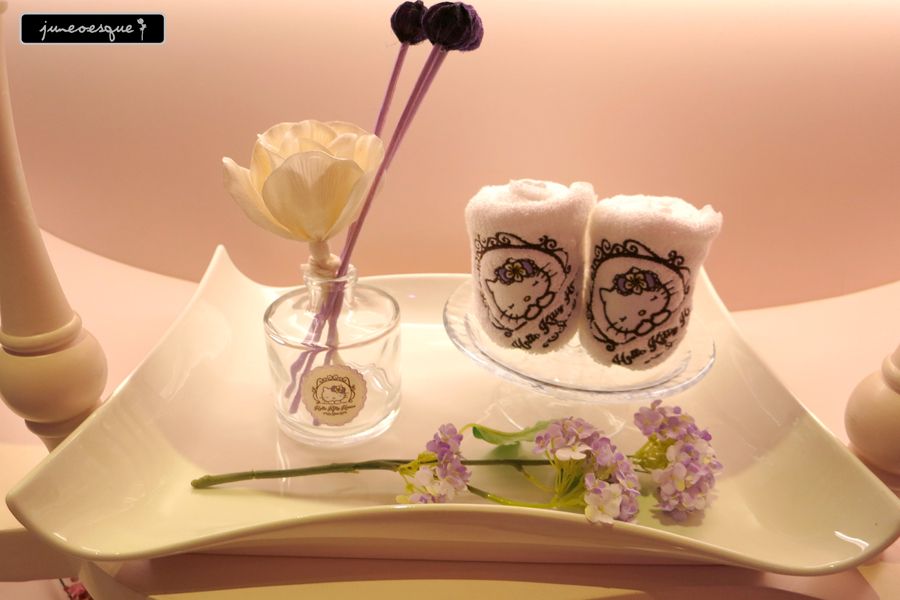 for dinner, we headed to siam paragon because we decided not to head to Healthland anymore. We decided to try out another spa called Let's Relax Spa recommended by Amanda. Let's Relax Spa is located at Siam Square 1, located opposite from Siam Paragon. So Amanda also recommended her absolute favourite restaurant in Bangkok to us - Vanilla Brasserie.
Ground Floor, Siam Paragon Shopping Center
991/1 Rama I Road
Pathumwan Bangkok 10330
Ph:
+66 02-610 9383
+66 02-610 9383



Opening hours: 10am - 9pm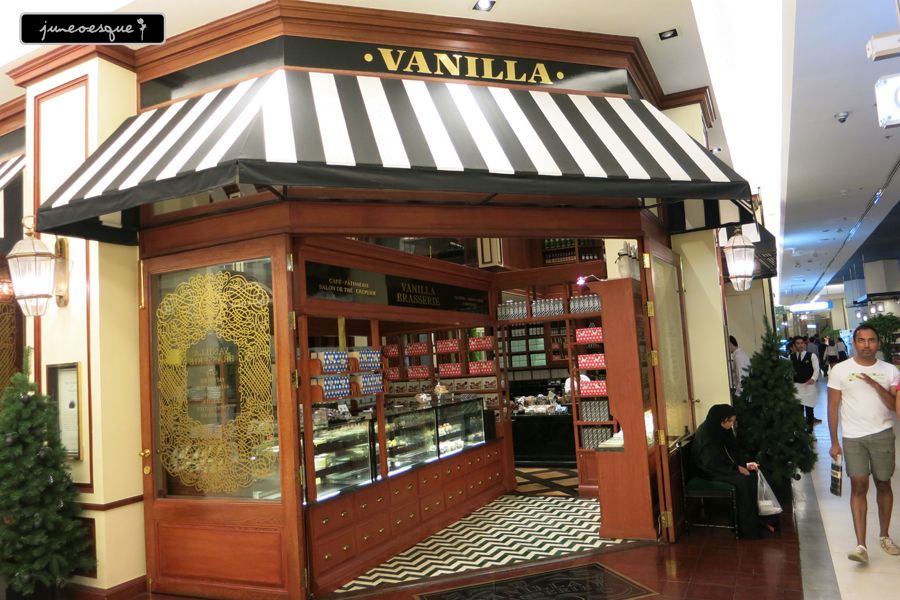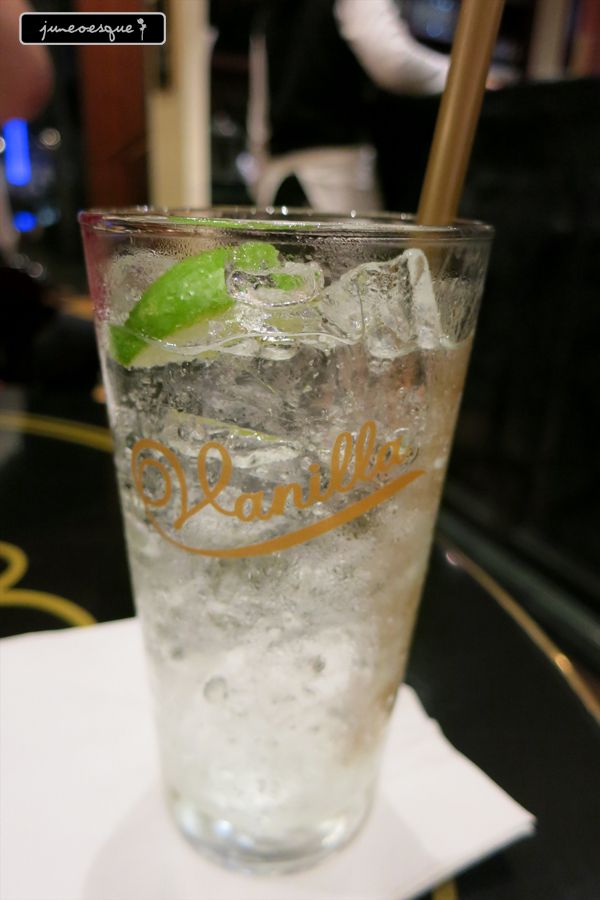 tried this spicy bacon spaghetti that Amanda said is her absolute favourite...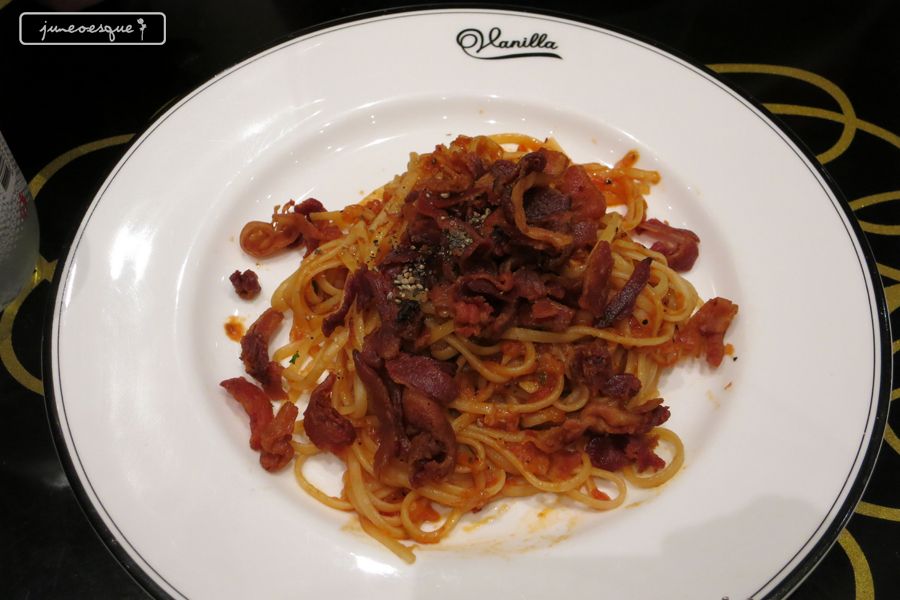 haha i didnt like it though. a bit too spicy and the bacon was too hard and crispy for my liking.
i preferred their crepe. it was very thin...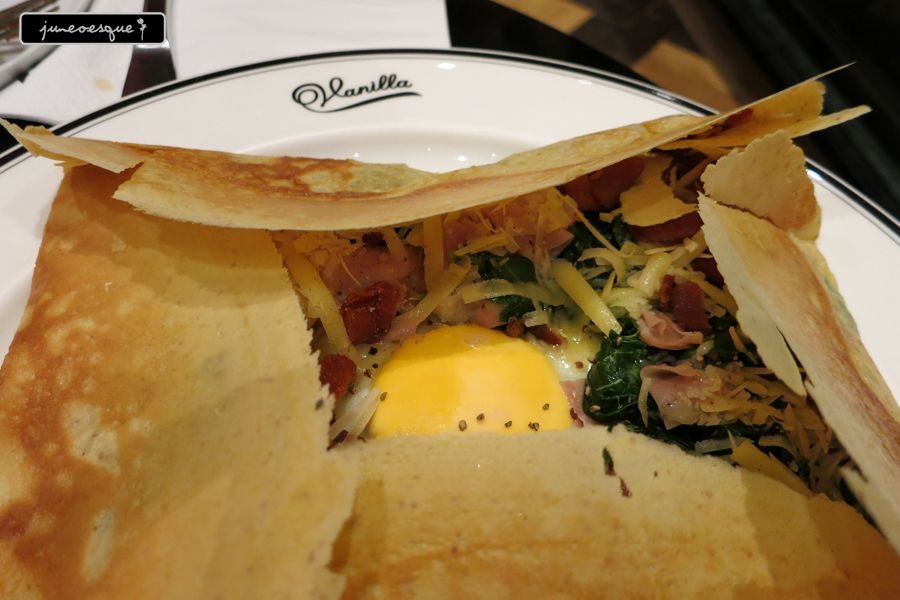 overall the meal in Vanilla did not make an impression though. The decor was nice but taste was just decent to me.
Amanda also recommended this dessert place called After You Cafe. Also located on the same floor as Vanilla....
Siam Paragon, Ground Floor
Tel no. 02 610 7659
Opens: 10am - 10.30pm daily
In all seriousness in our watsapp exchange, she told me i MUST try After You. And that everything is nice over here and that there is always a queue.
and she was right, there is a long queue!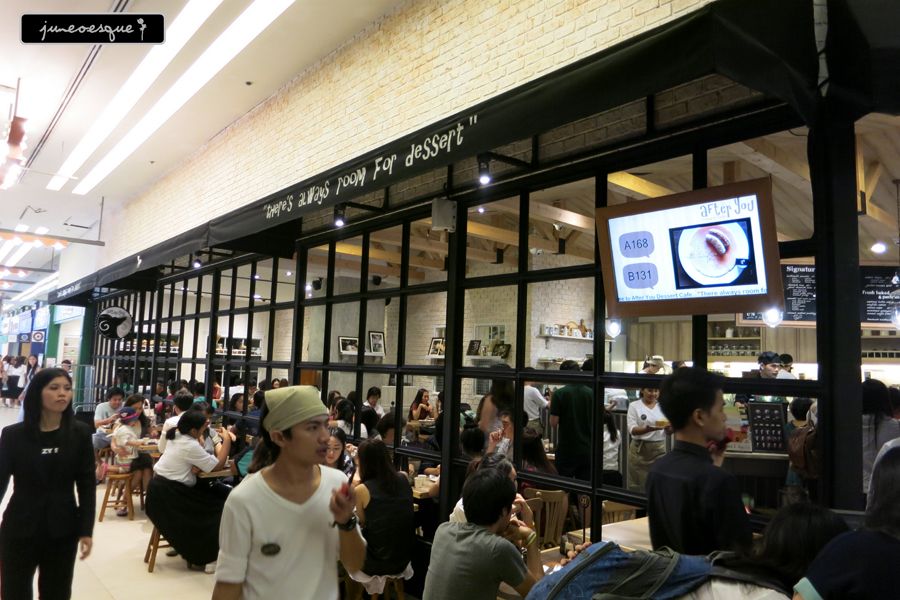 we took our queue number and waited. But we were rushing for our massage so we decide to do a take away instead.
i had an earl grey milk tea...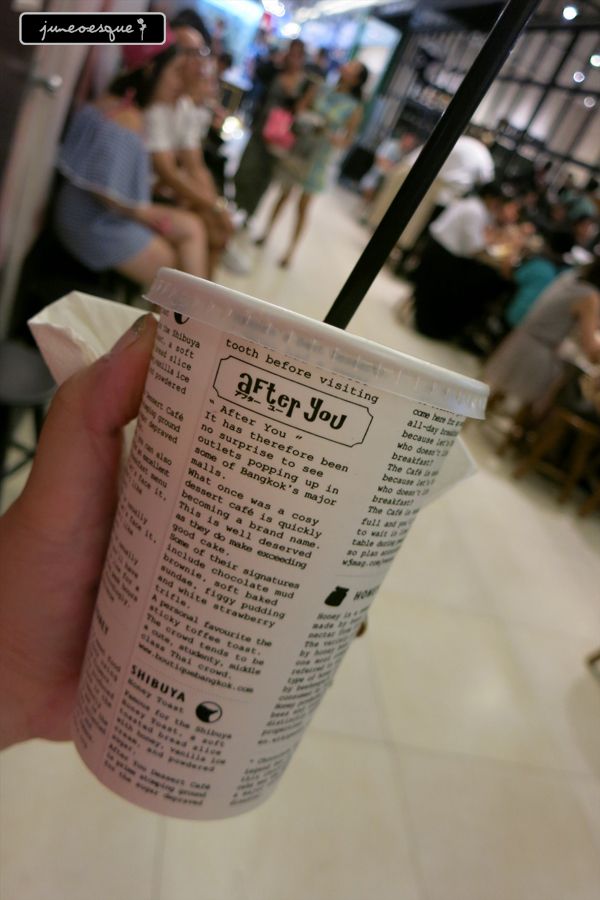 it was quite yum!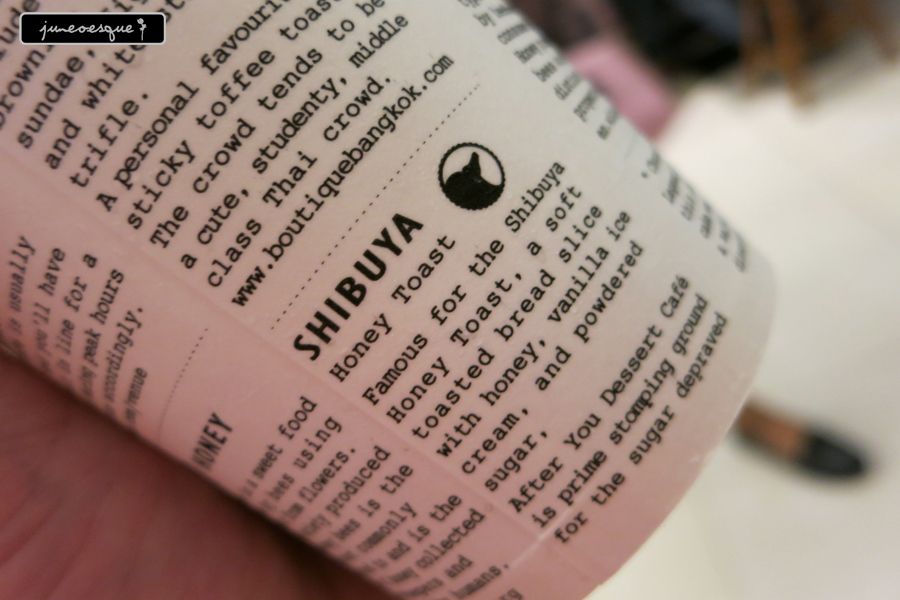 and who knows, the item we ordered arrived right when our table was available. we ordered a shibuya honey toast!
it was CRAZY GOOD! with every bite dar dar was going "
this is so good, this is good recommendation!
"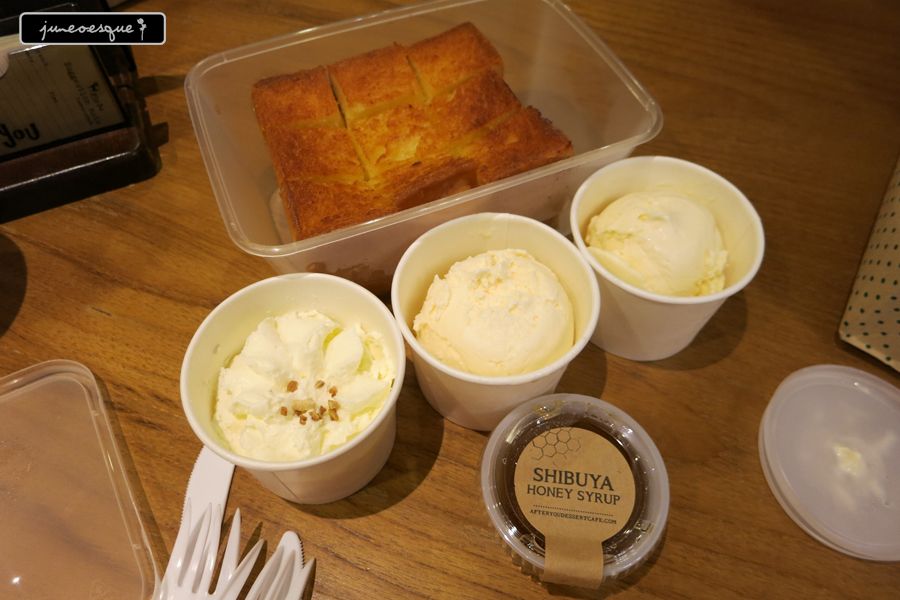 the toast is thick with butter. the toast is fluffy and soft yet crispy outside. the cream and ice cream and honey combo was just amazing! very good!
and den it was our massage at Let's Relax Spa...
Open : 10.00 AM - 12 Midnight
Address : 388 Siam Square 1 Bld., Room SS6032, 6th Fl., Phraram 1 Rd., Pathumwan, Bangkok 10330
Telephone : 02-252-2228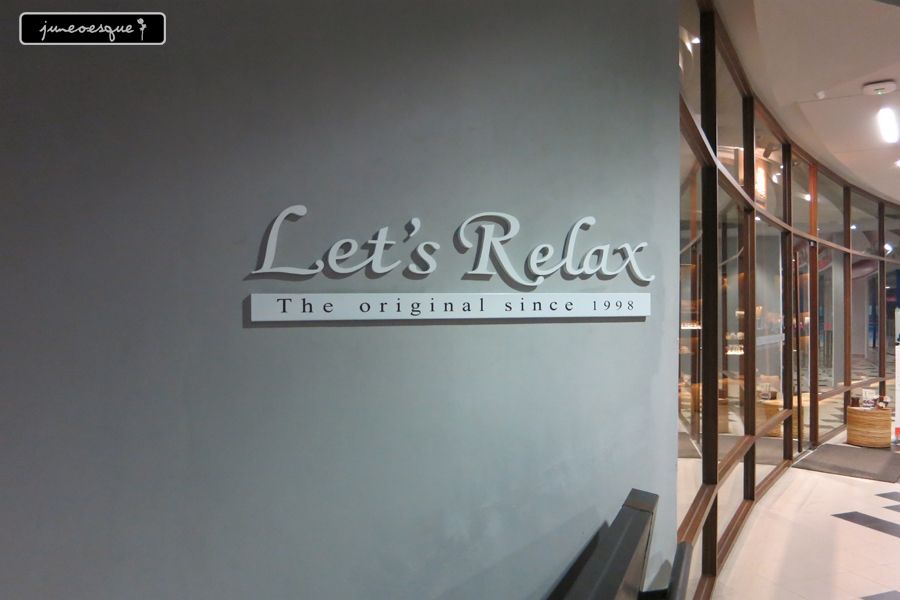 their charges. they are about $300 baht more expensive than Healthland Spa for the 2 hour thai massage...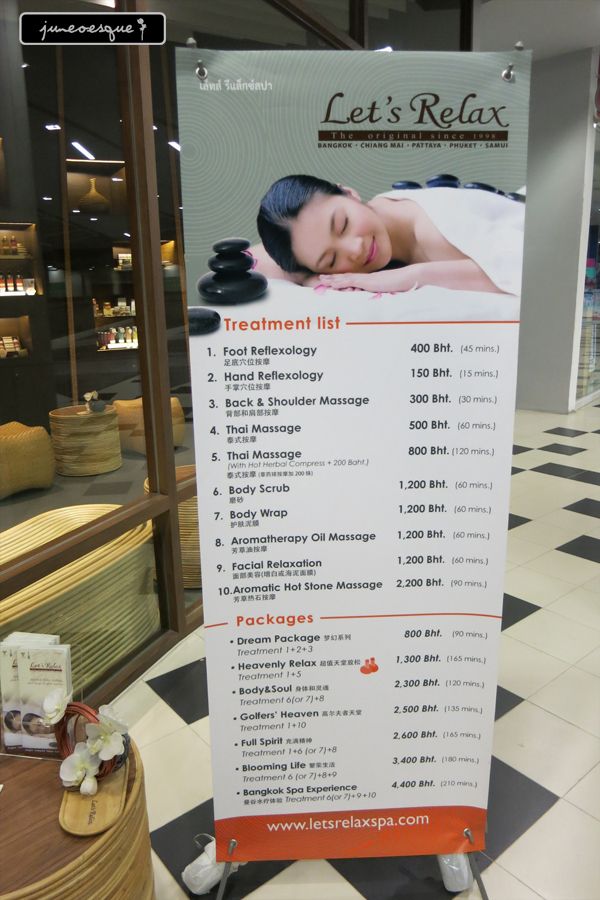 but what is different is they have staffs with much better attitude. Like at the reception area, the service staffs are all smiley...
when we got there, we were served a refreshing pandan drink...
i like the drink! i like pandan taste in general!
and they brought us to have our feets washed. this is something that Healthland doesn't do....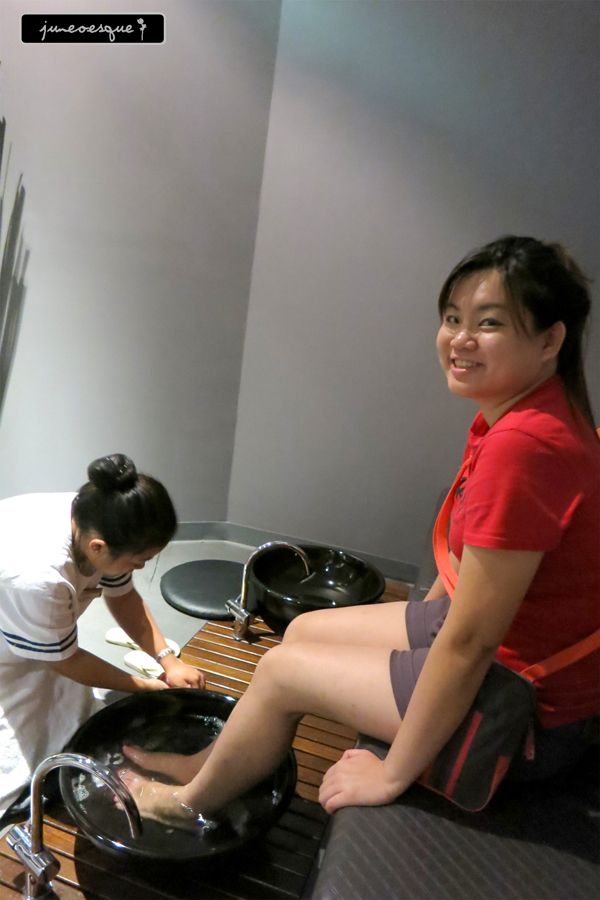 the massage went well.
After the massage, we were served a plate of mango and sticky rice...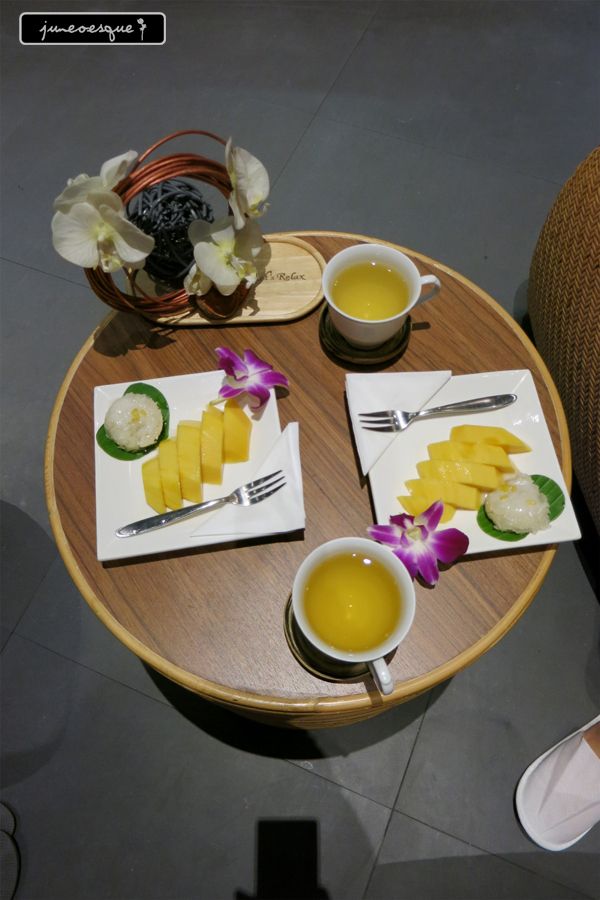 people who know me will know that i don't like mango. But i took a bit of their mango and its damn good! I actually finished it! it wasnt too pungent but it was sweet.
We headed back to rest after the massage. Can't believe the trip is ending tomorrow. I very much enjoyed this trip with dar dar.