today is a highly anticipated day! The team having delivered good results took half a day off for some team bonding and we are going LASER TAG!!
i have been dying to try laser tag for the longest time! It looks fun!! Most importantly doesn't look hot and can shoot shoot shoot. hahha
Laser tag was played at Laser Ops.
LaserOPS
60A Orchard Road
B1-04/05/06
Singapore 238890
Tel: +65 6884 4890 / +65 8375 4143
Email: tagme@laserops.com.sg
They are directly located below GAP at Dhoby Ghaut....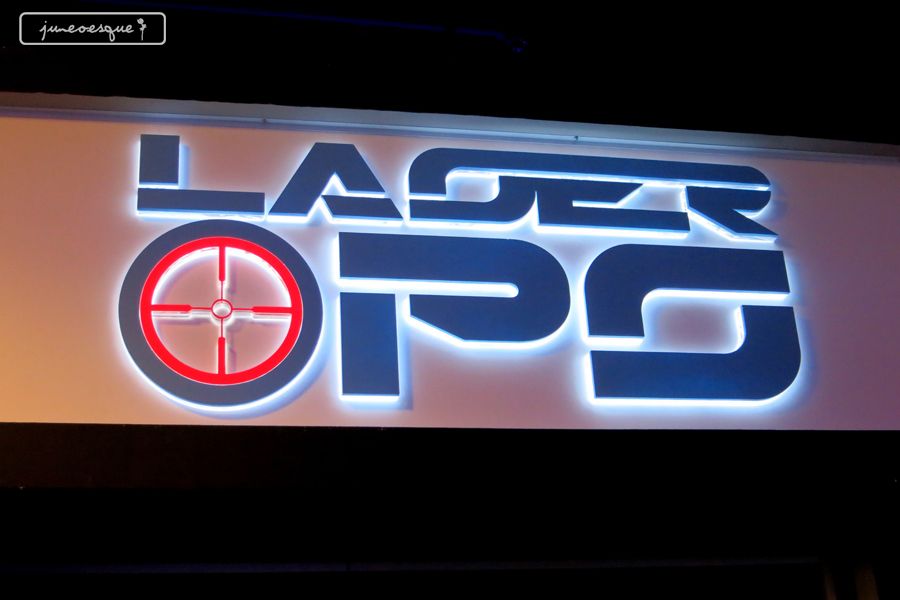 we arrived early and were just hanging around waiting for our turn. so we took some pictures of the team!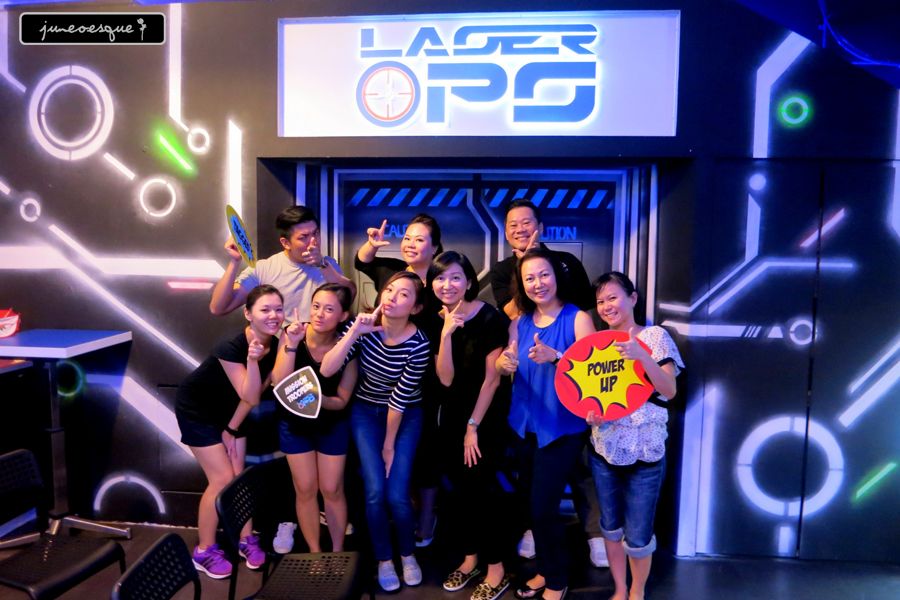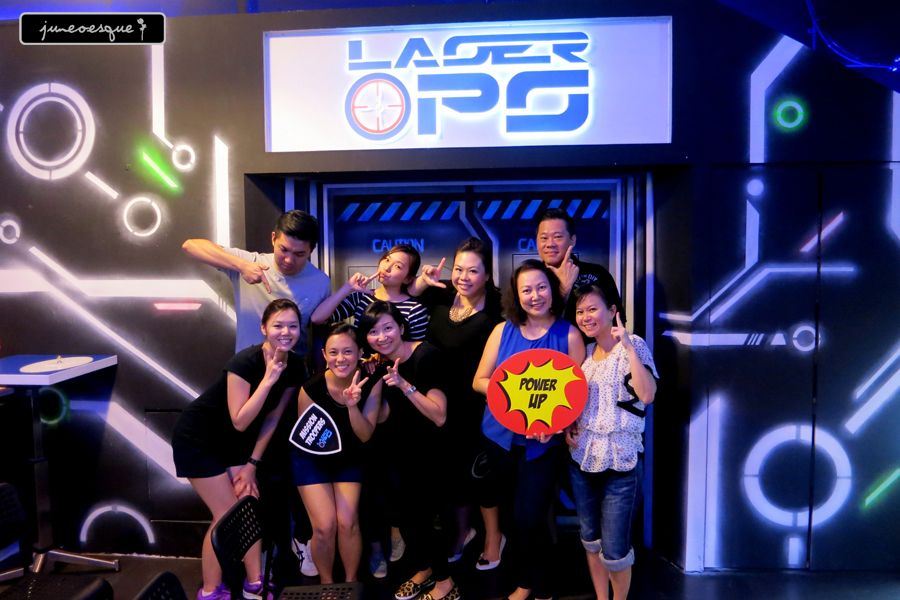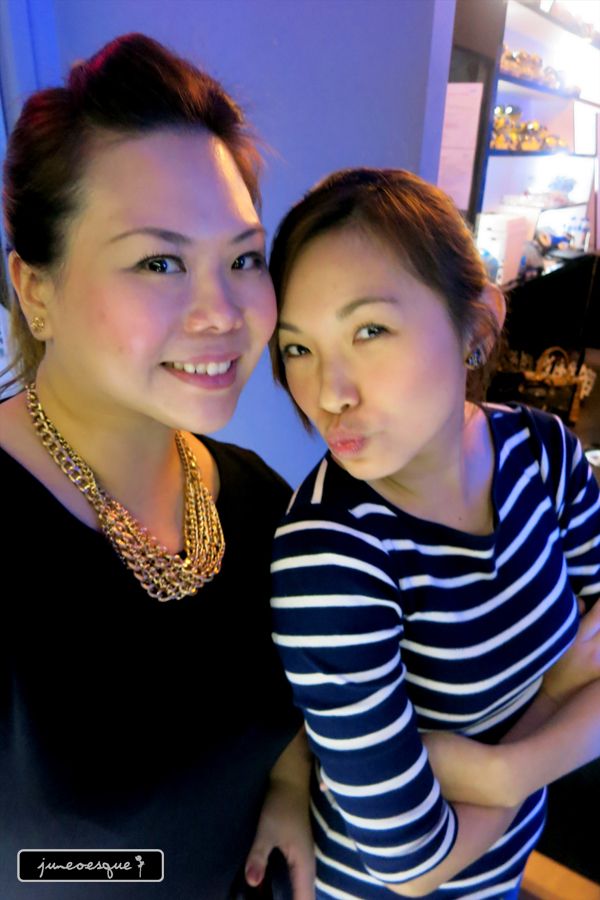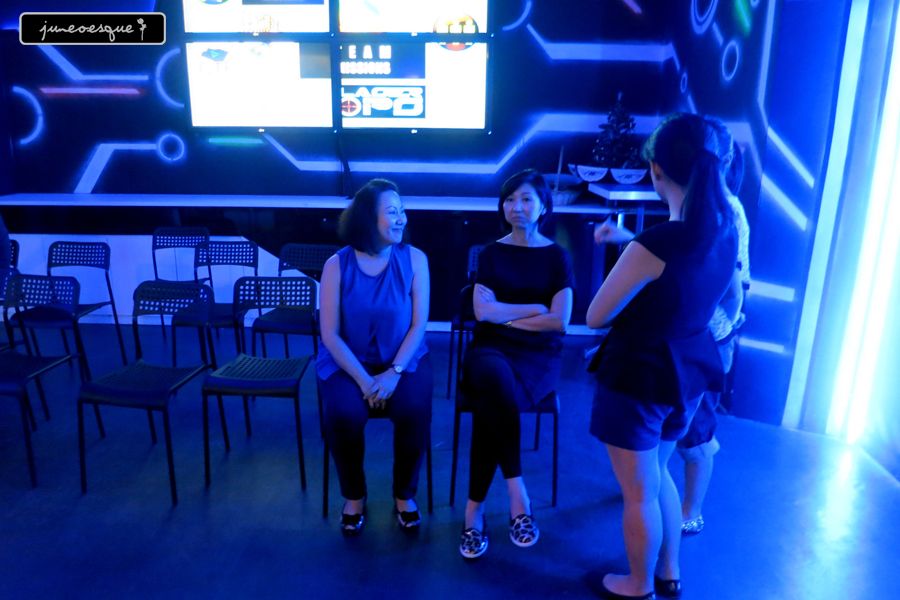 finally when it was our turn, we managed to get into a room and watch a video for instructions...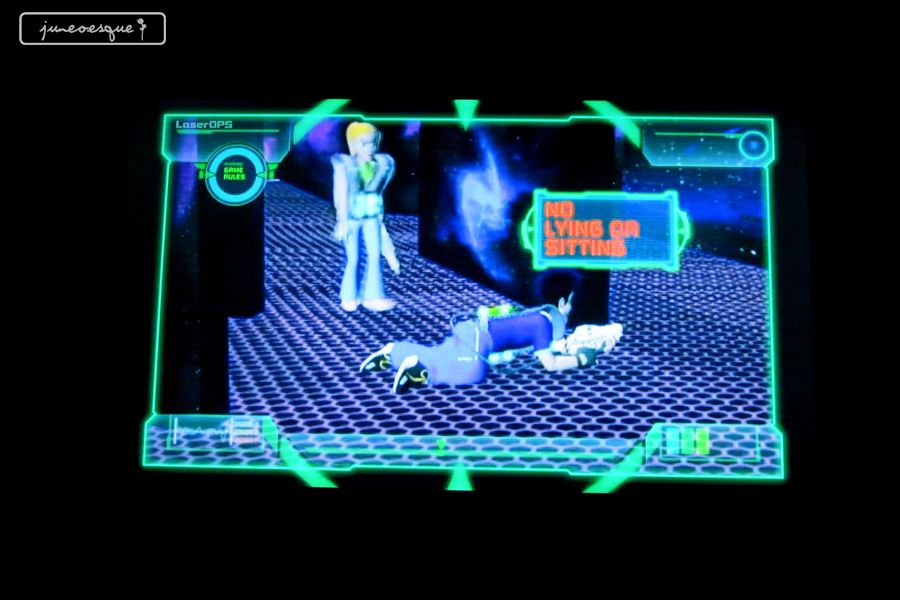 we also had a very nice and cute Marshal!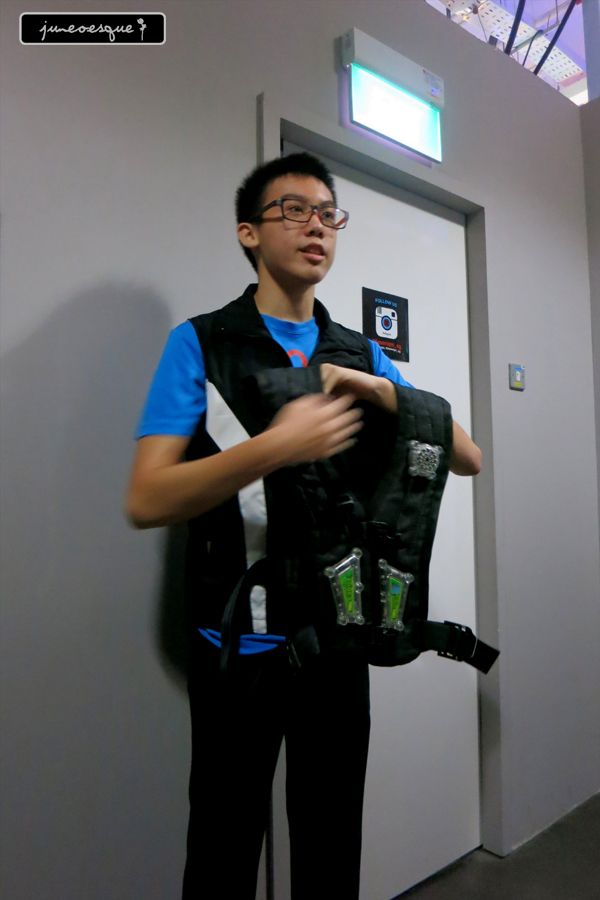 and we are ready for some laser shooting!!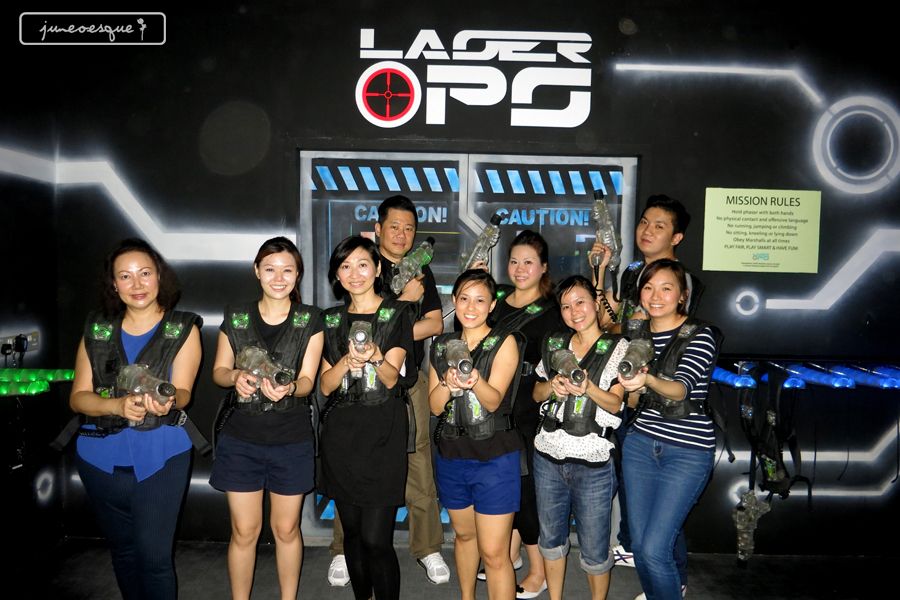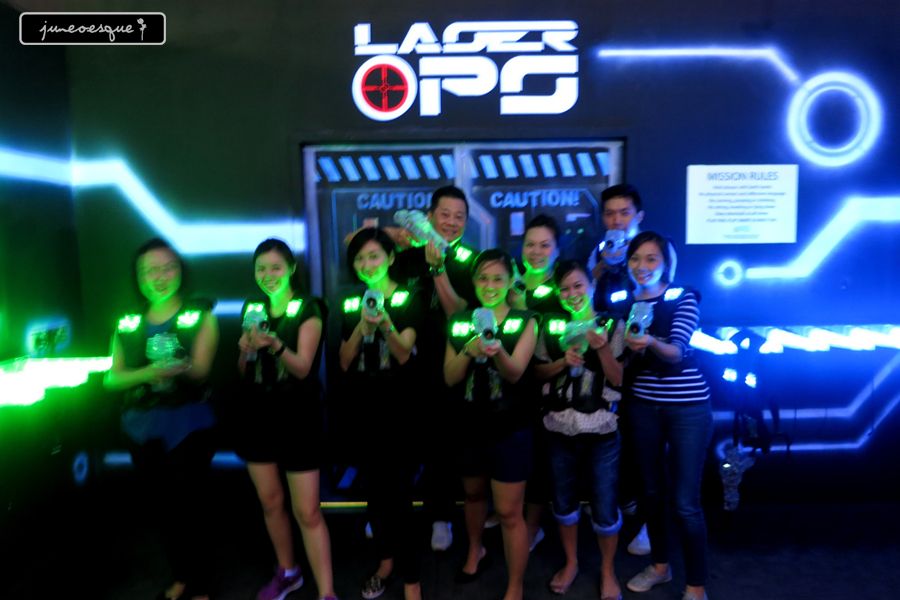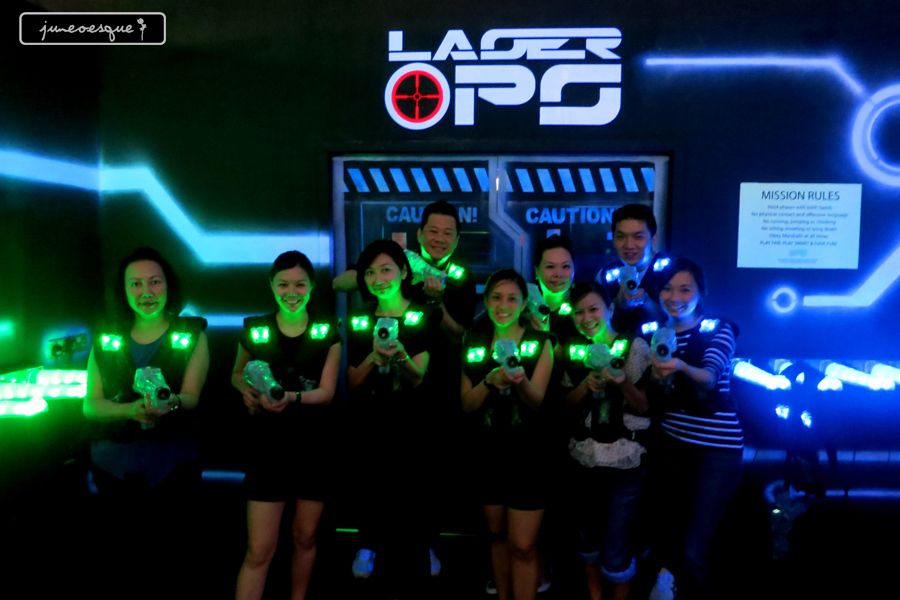 the first round was individual shooting, individual scoring. It was really quite fun. we were just running around trying to shoot each other and some hiding.
and guess what? I got the highest accuracy of 70 over % ok!! hahah
but my scoring was quite low! boss said coz i rarely shoot. hahahhaa
2nd game and 3rd game was tag team. We all had loads of fun!
After the games, we headed for some drinks and some more last minute xmas decor shopping for the office before heading for dinner. and because it was a rainy day. we saw rainbows! in fact, double rainbows!
Dinner was at New Ubin Seafood Restaurant.
Block 27 Sin Ming Road, Sin Ming Industrial Estate Sector A #01-174, Singapore 575680
+65 6466 9558
www.ubinseafood.com
The team wanted seafood - Crabs in particular. We sourced around a few places and Jourdan suggested New Ubin Seafood which to be honest i have heard raves about this place. Not so much about the crabs but their beef! So we started contacting and it was arranged!
The lady who i was in touch with was very nice and friendly over watsapp introducing the menu and making recommendations.
It was located rather secluded in Sin Ming, the industrial area. Thank god we had 2 good drivers and GPS! haha
When we got there, for a weekday night it was really crowded. We were also a little worried that it had no air con. coz we remember checking if there was air con. Luckily the person changed us into the air con area.
The non-air con area probably due to the rain had quite a bit of insects flying around. the air con area is a lot more comfy!
Before food arrived, i passed the team their xmas present!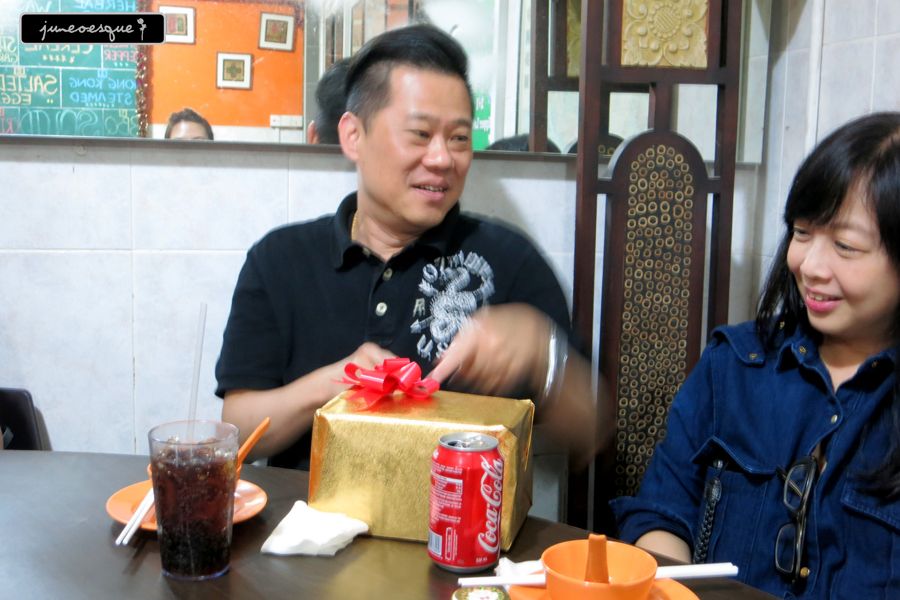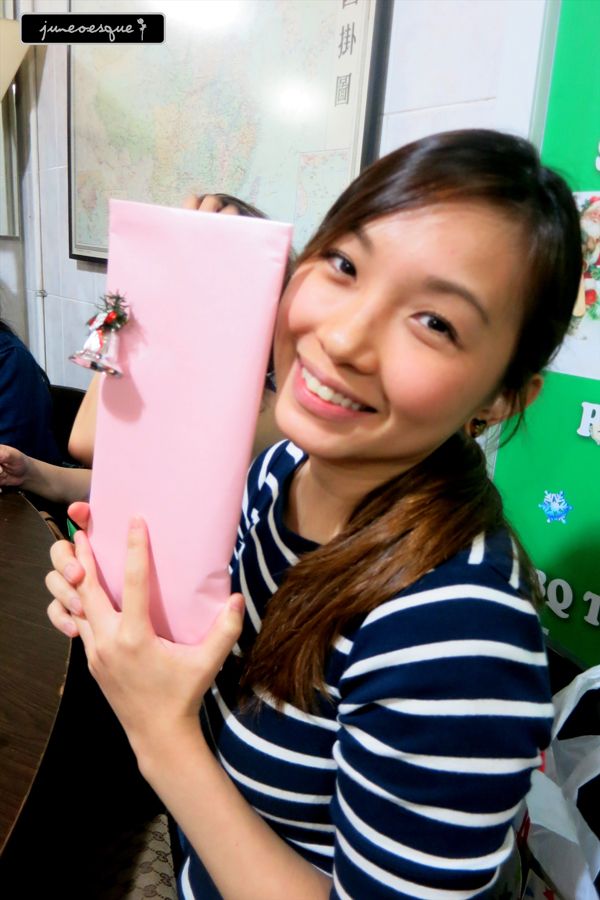 we ordered most of their specialty items. first up was their foie gras egg ($9 a cup)....
it was soooo good! they forget to mention it has truffle too! the foie gras was lightly seared and salted. the soft boiled egg and truffle. OMG.. sinfully good!
next up was the salted egg squid ($20)....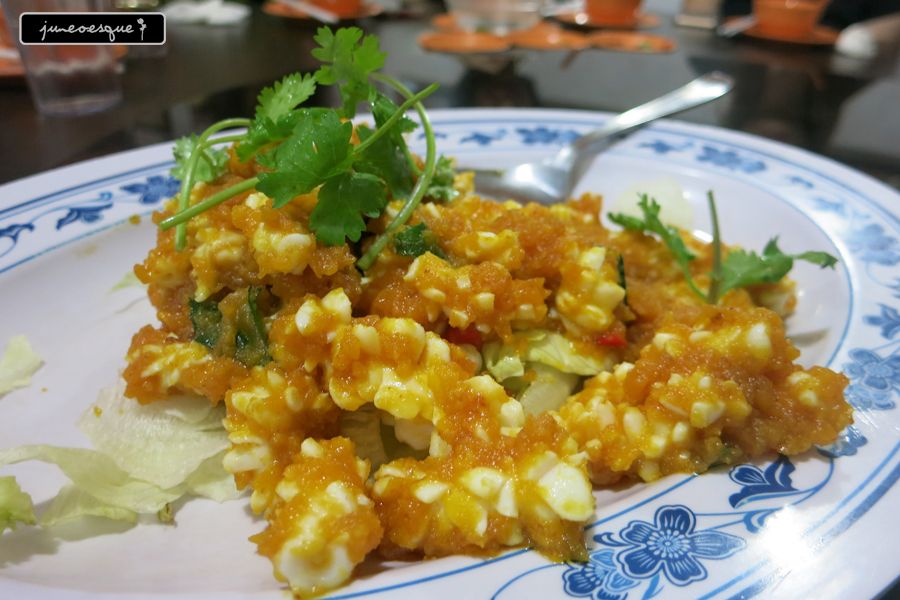 which was good too. just that they had even better items on our menu today! lol
pork collar ($14)....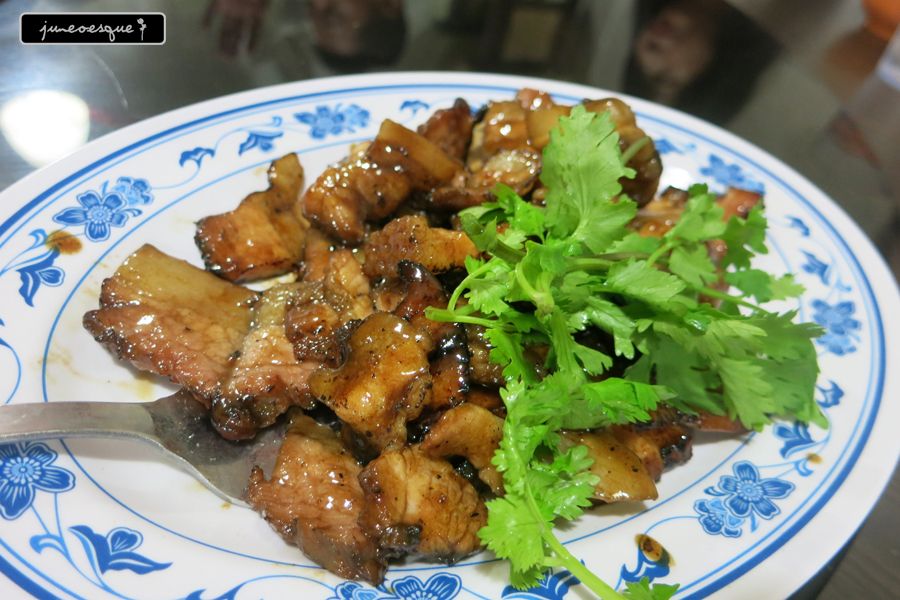 very very nice! very tender! some said it taste like bak kua. i didnt think so. i think its too tender to be bak kua. but after the first 3 dishes, everyone was even more hopeful about what was coming up!
the lady was very nice. she also offered us a oyster platter on the house!
oysters were so fresh and taste really good with the sea salt. i popped 2!
next up was also their signature pork knuckle ($26)...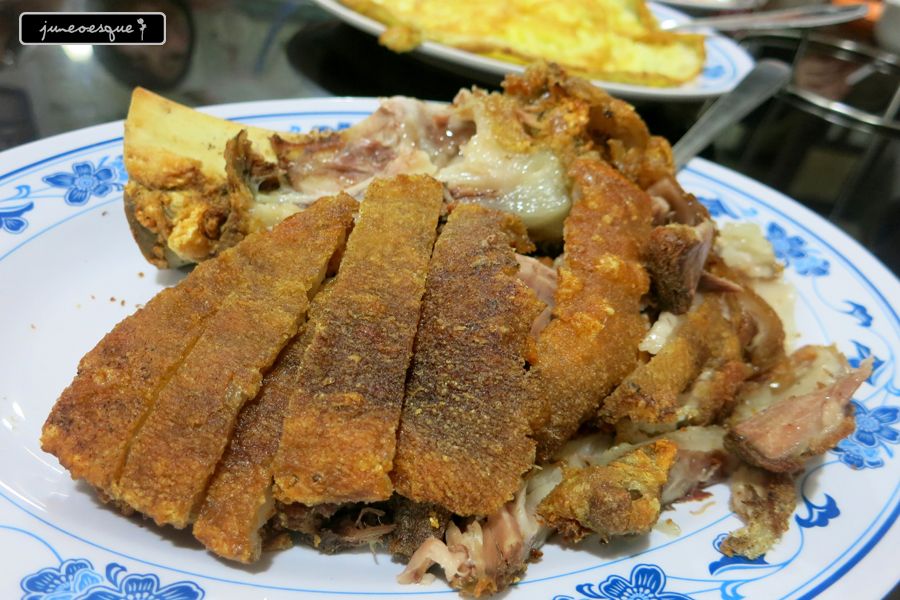 it was also very nicely done. the skin was crispy and the meat was tender. we finished every bit of it!
prawn paste chicken ($20)...
prawn paste chicken was yummy too!
Hk Kai Lan done 2 ways ($18)...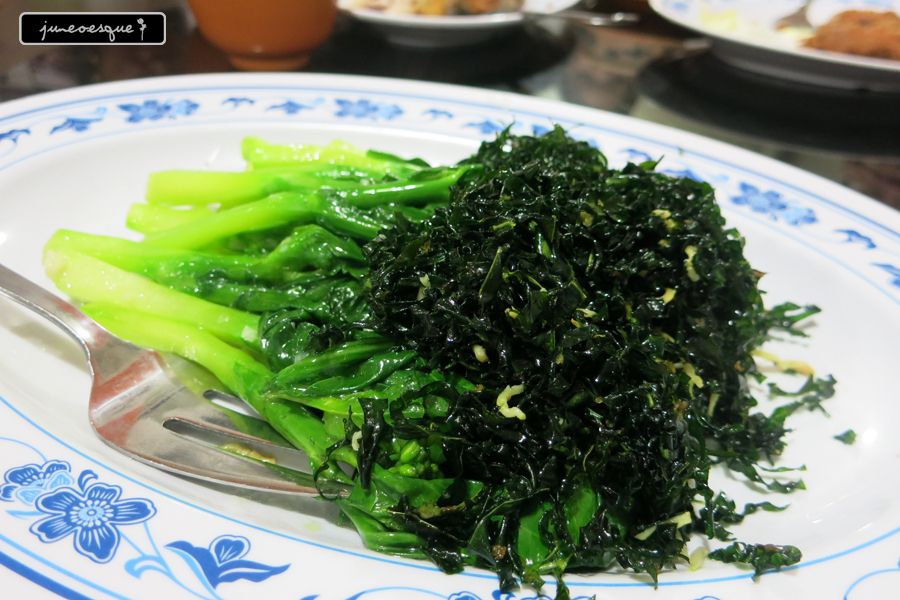 the leafy part is very special, crispy!
and finally, 1000g of ribeye steak! ($120)....
YUMMEH!!!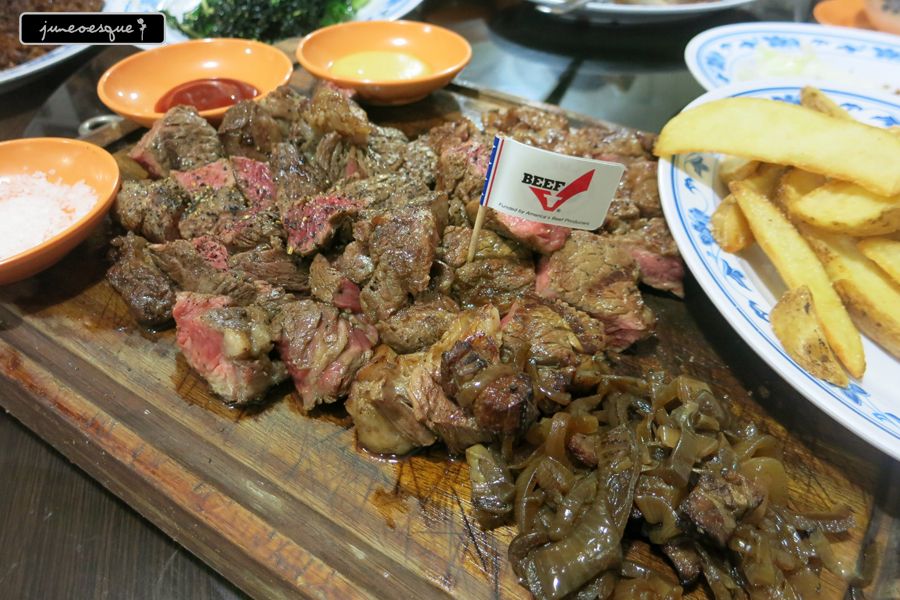 i don't know how premium it is but it is really damn nicely done. tender and with the strong beefy taste. its so good everyone gave their thumbs up!
and the order of the beef comes with a complimentary fried rice cooked in the beef fats....
which was nice too!
we also ordered another carb - hokkein mee ($24)...
i loved it! it was so good coz its so wet yet so tasty! also great that they had the crispy lard on top! Ooooo!
for the crabs, we had a promo.. 3 for the price of 2 at ($74). and the best part is they will do it in 3 diff styles for u! so we had the garlic baked crab, black pepper crab and chilli crab...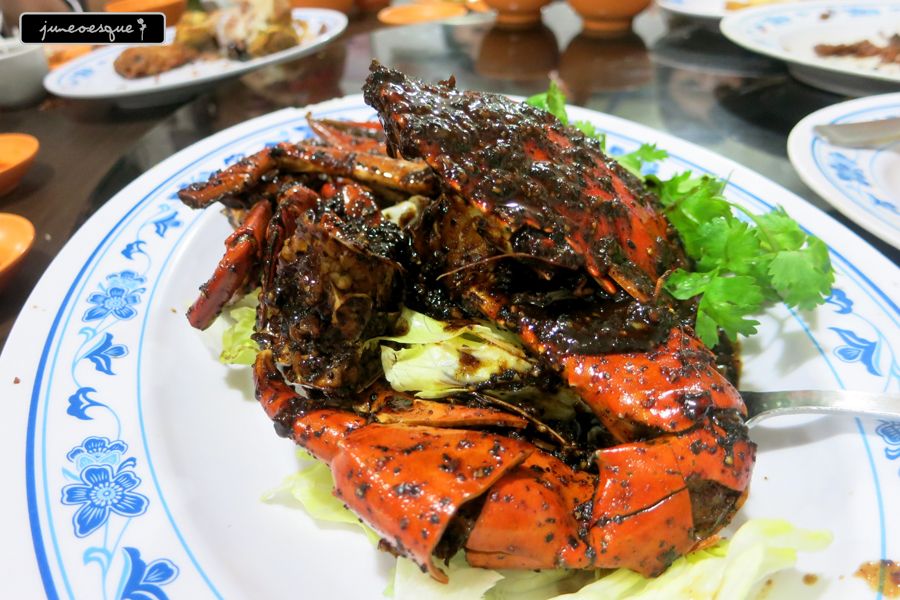 as i was too full from the beef and all. i barely tried the crab. and also coz the crab was like the really small kind. i prefer humongous crabs. hahaha
overall the meal was very enjoyable. so much so that everyone said we will be back!