It has been a long while since I really attended a full day wedding - being involved as jie mei and all. Weddings used to be events that I really looked forward to until some things that happened in recent years for the past few weddings and I seriously avoided attending weddings. I end up not enjoying weddings and even feel scared of it.
It is usually with much reluctance that I attend any wedding simply coz its hard to really reject some of the people you are really close to.
I am glad for dear dear's wedding, she was really sweet and considerate. The day went really well. Chris was also really nice and I would say he had nice brothers.
Dear dear was gorgeous as aways, we took loads of beautiful pictures. Congrats mr and mrs lum! May you stay blissful!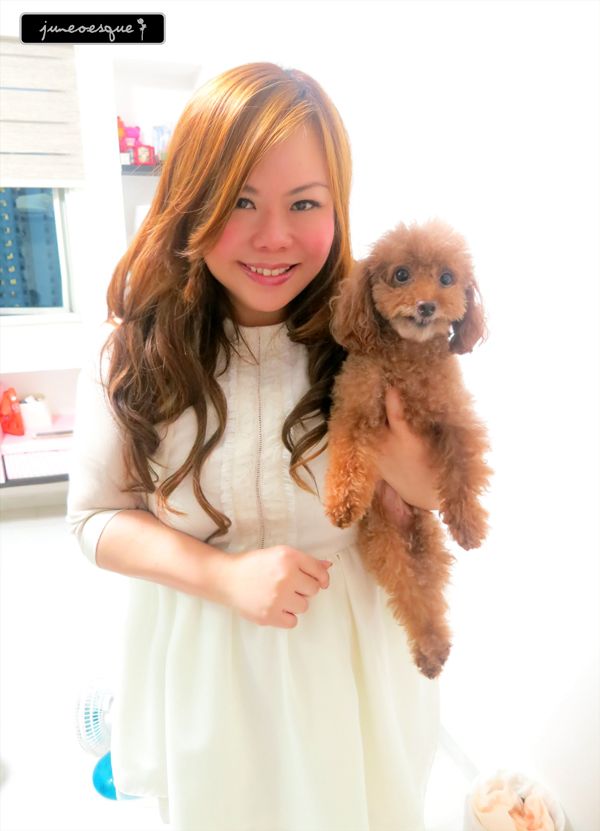 dear dear's very young cousin.. only 17.. 17 岁离我太遥远了!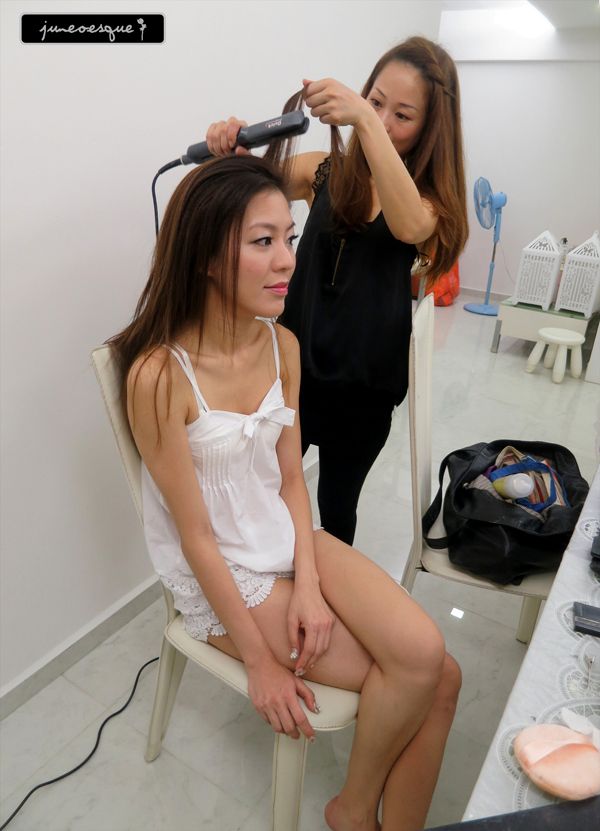 preparing the morning 'breakfast' for the grooms...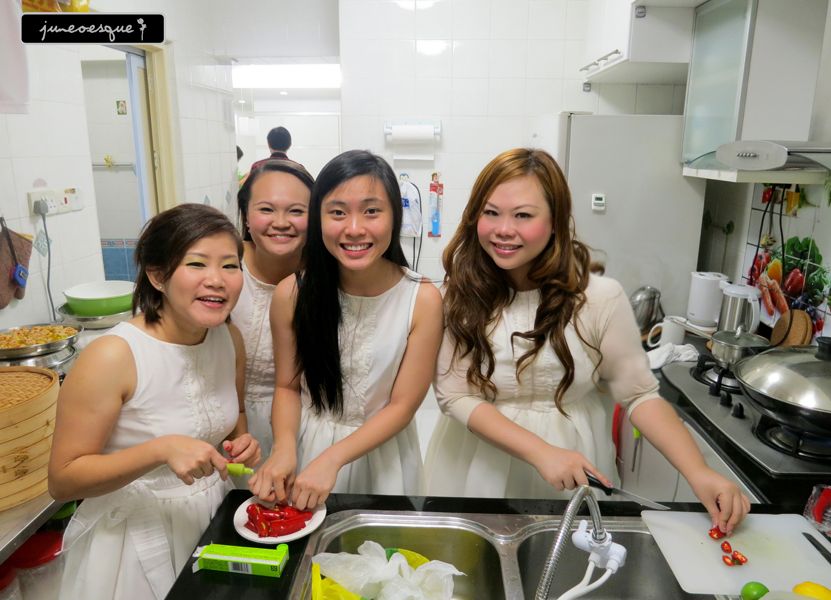 when life hands you lemons, use them to make lemonade for the groom and his brothers! haha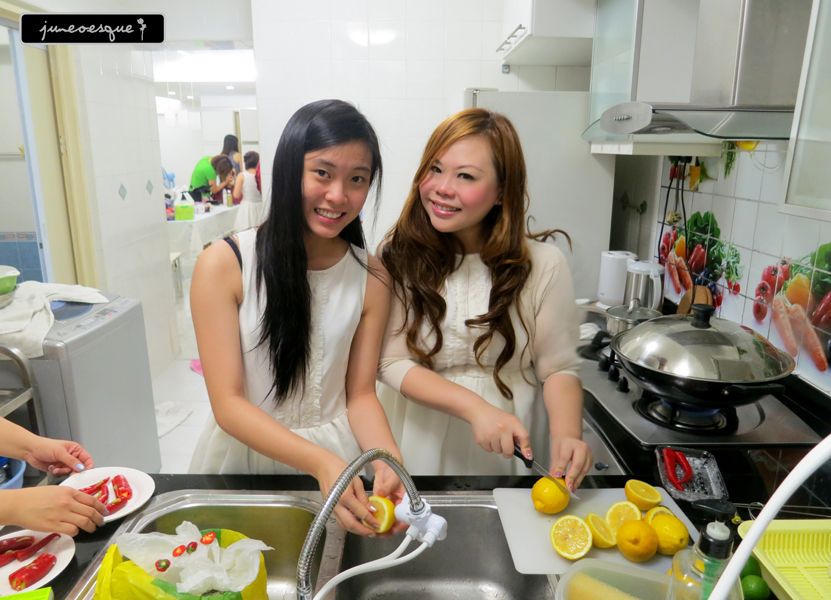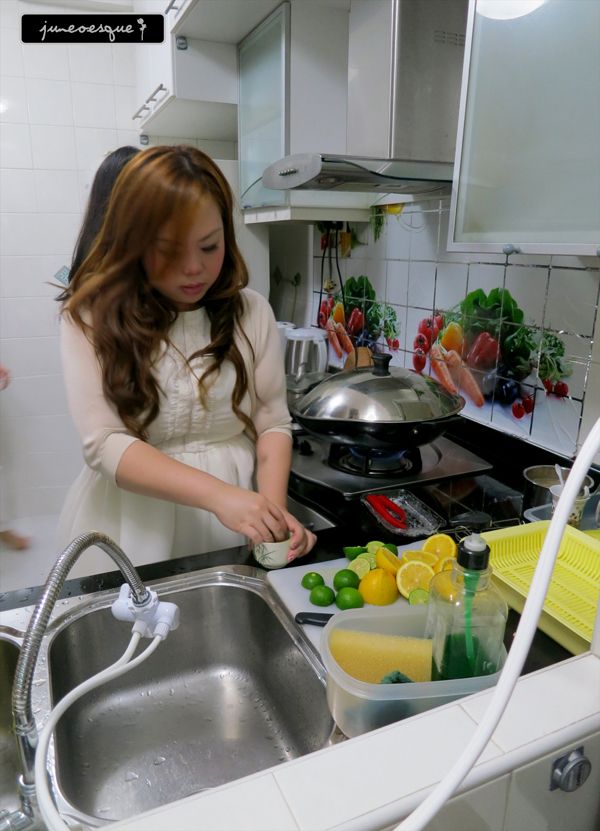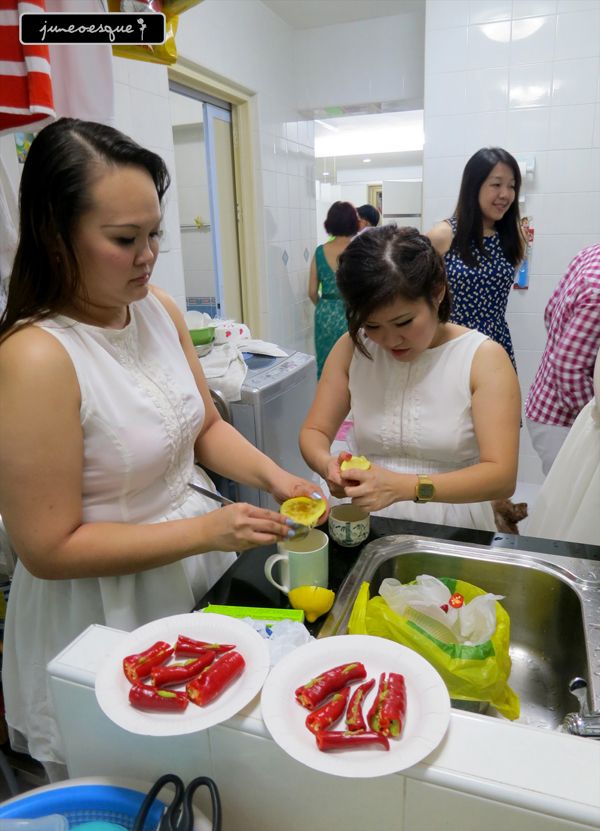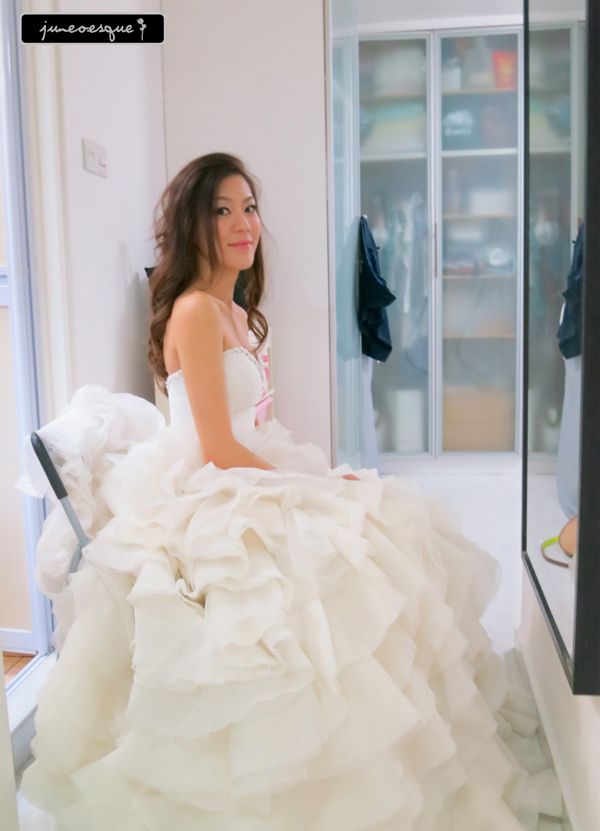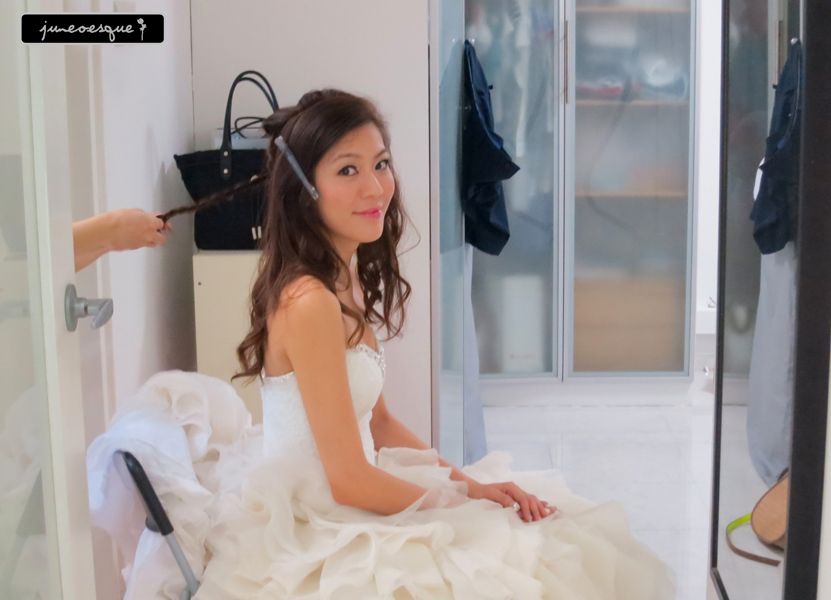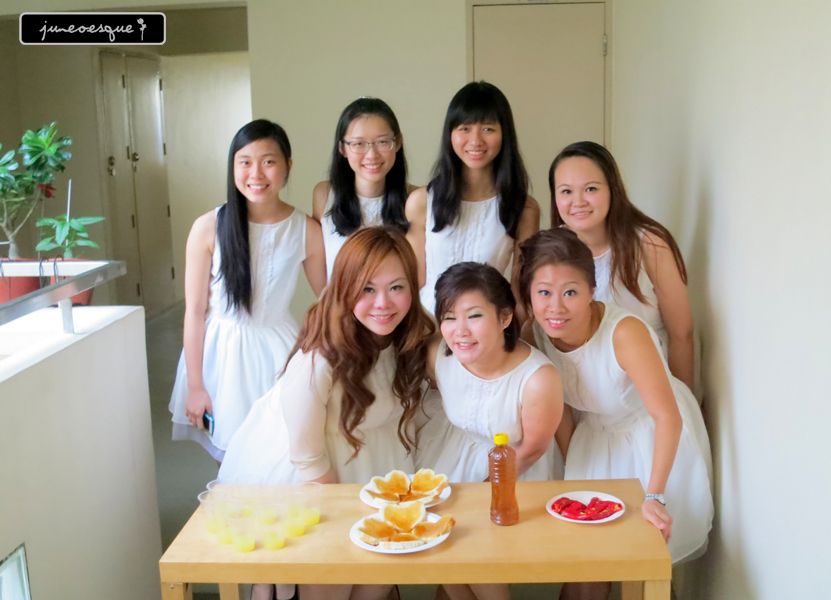 dear dear made the corsages herself! how talented!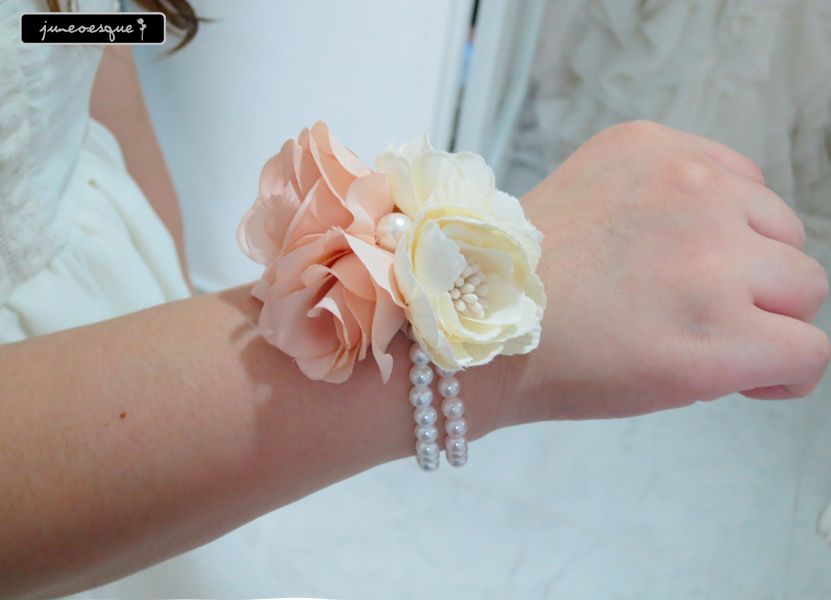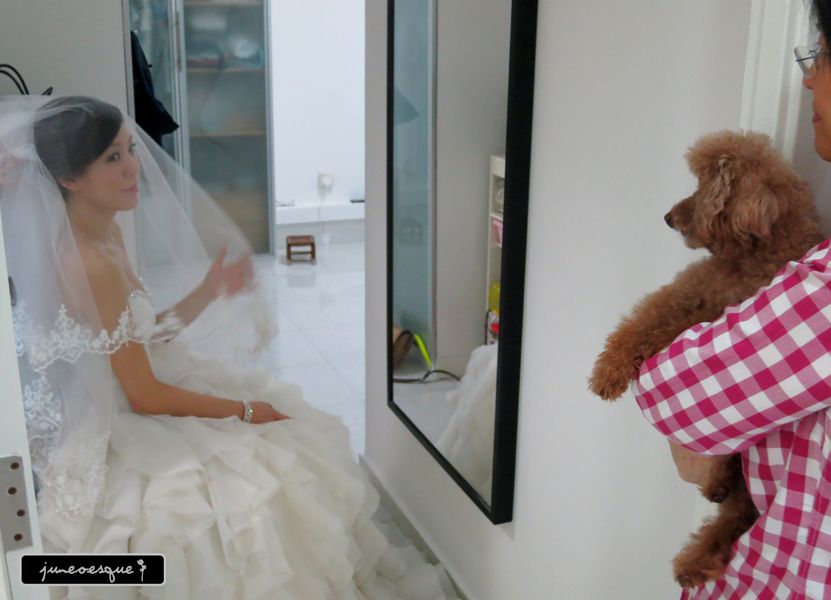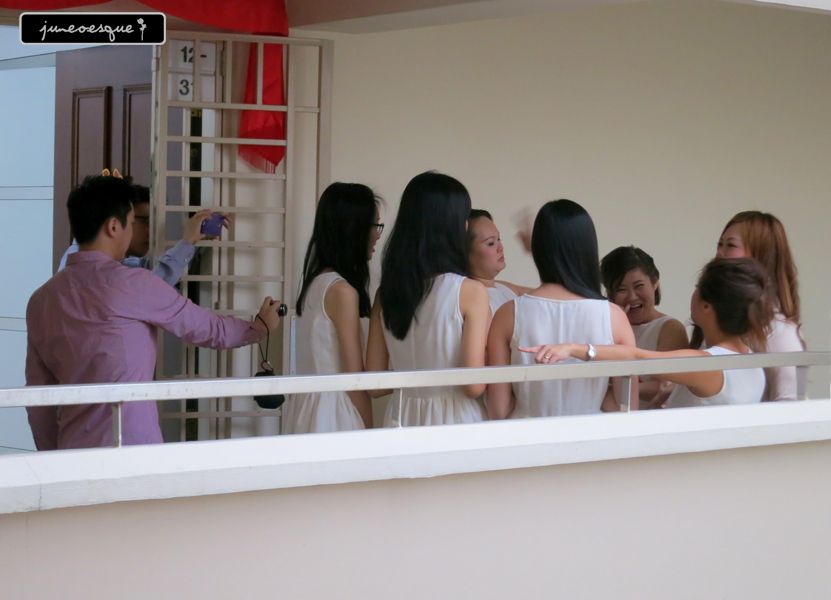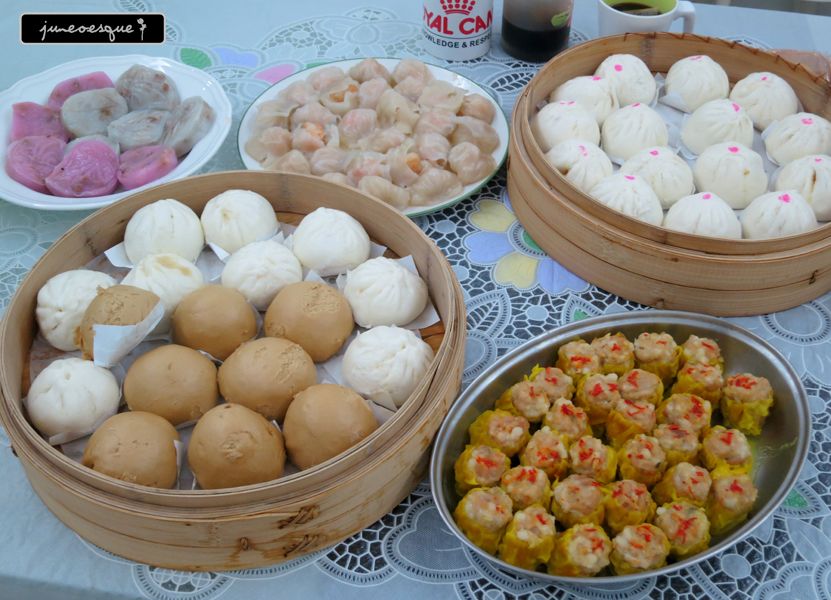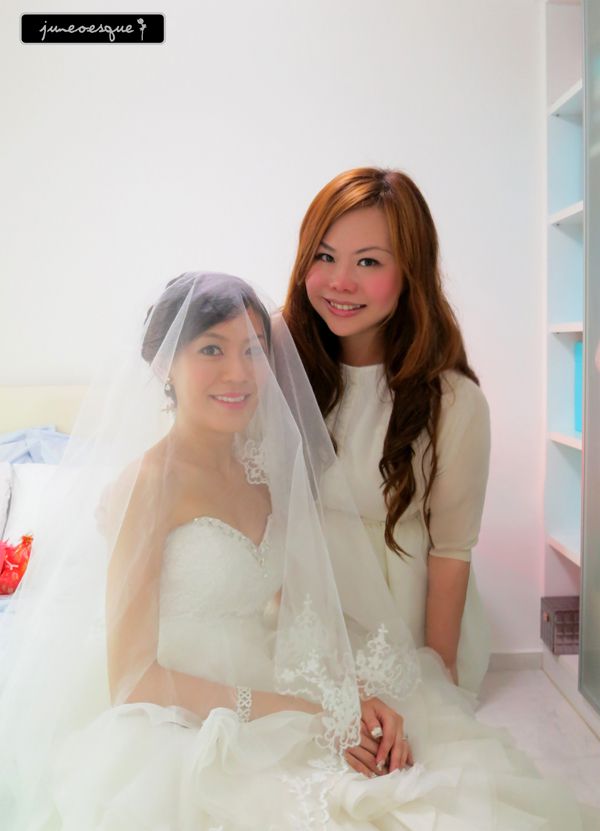 i love this hugging picture of us!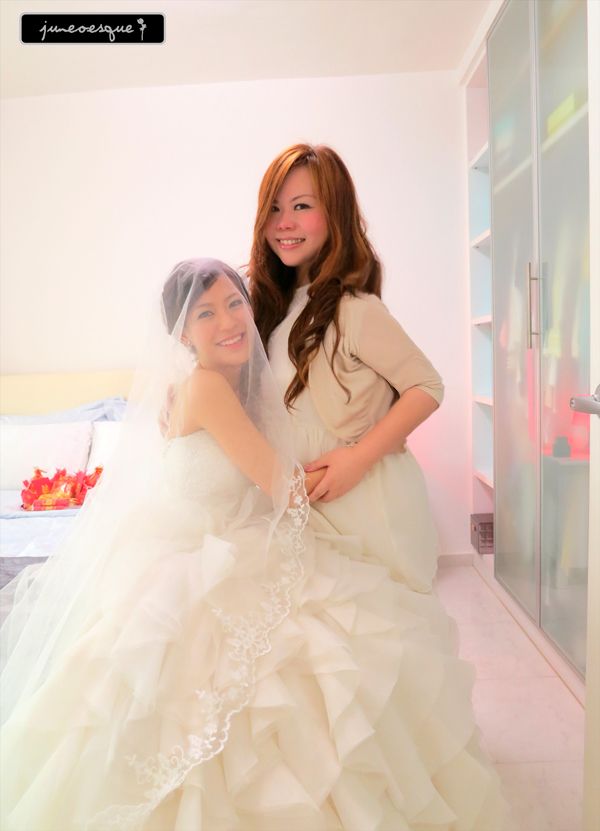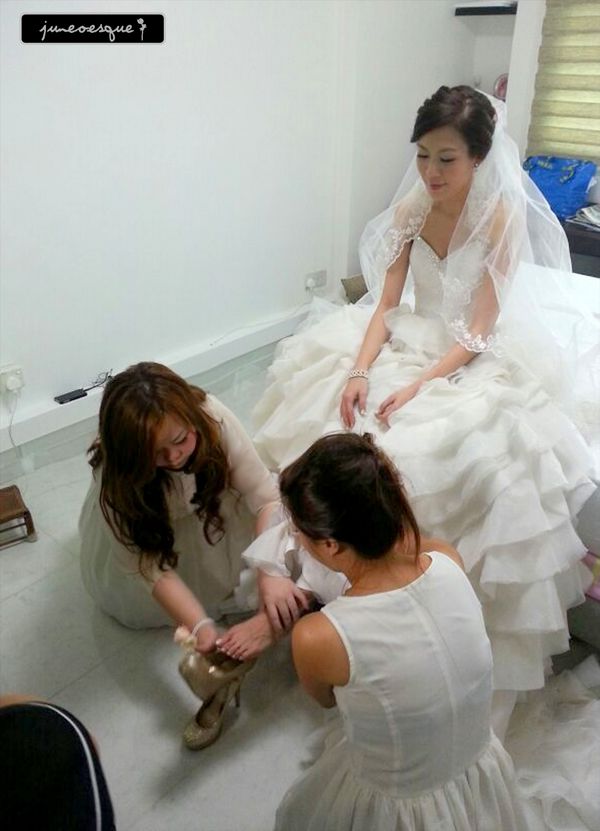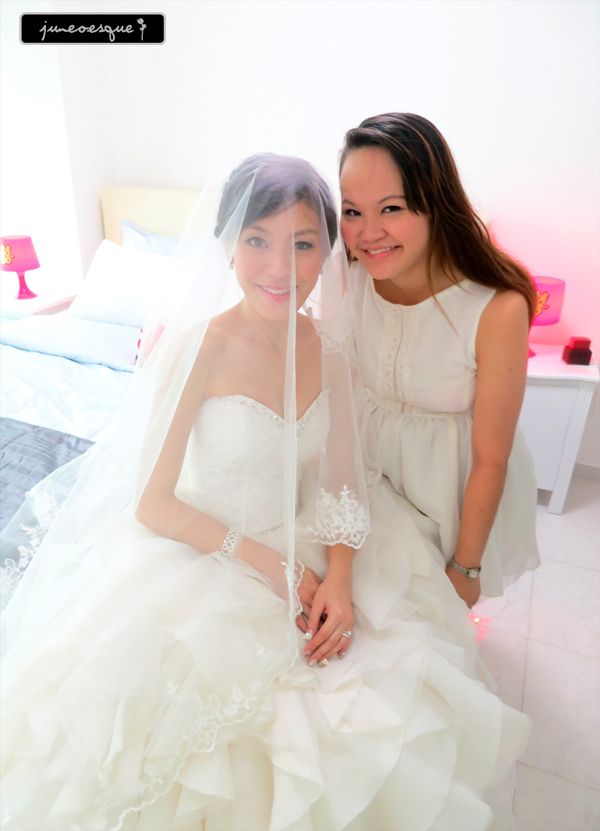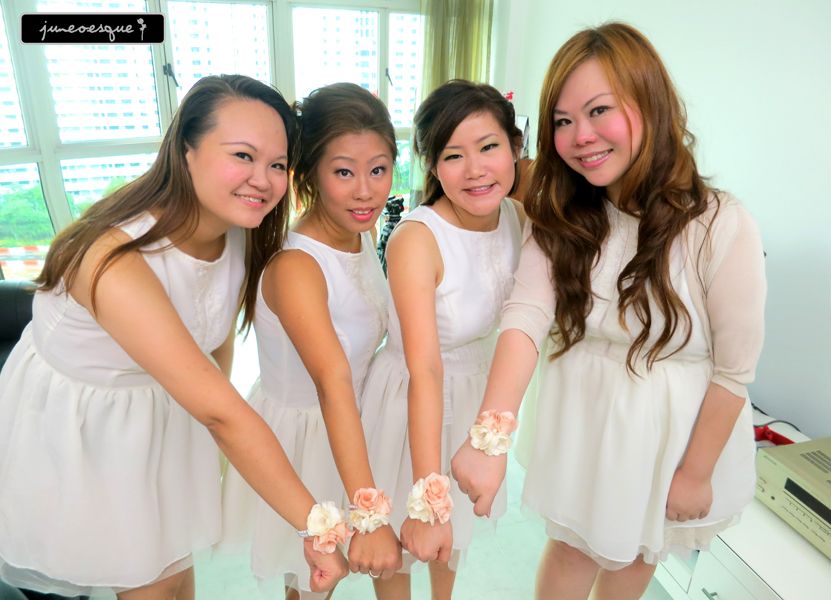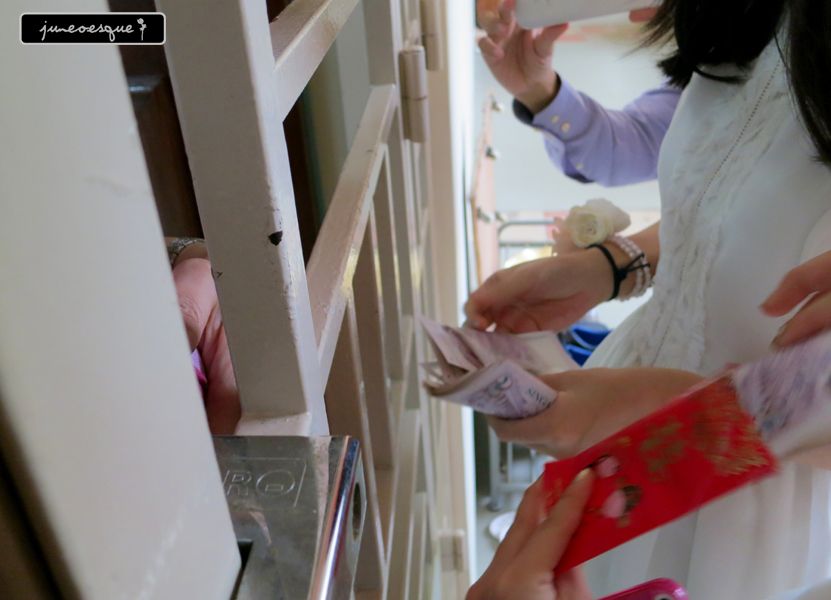 dancing to Gentleman...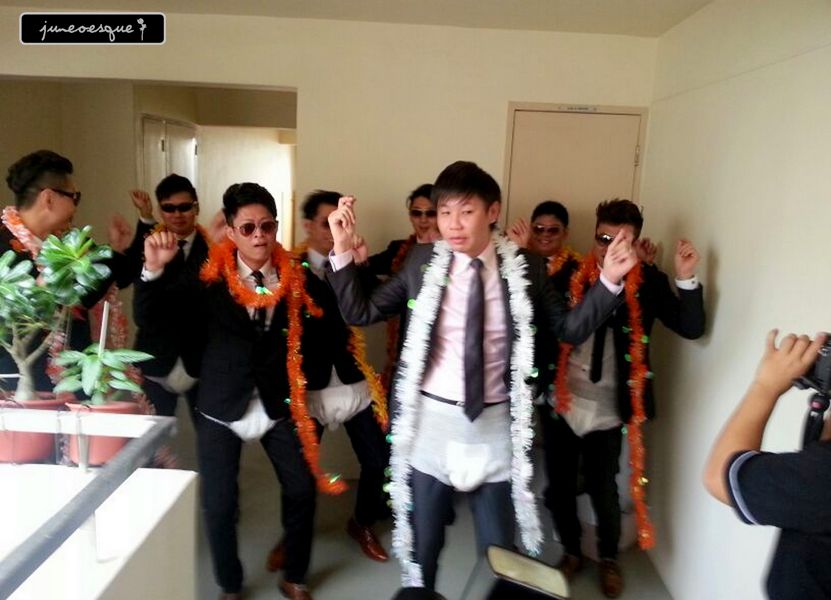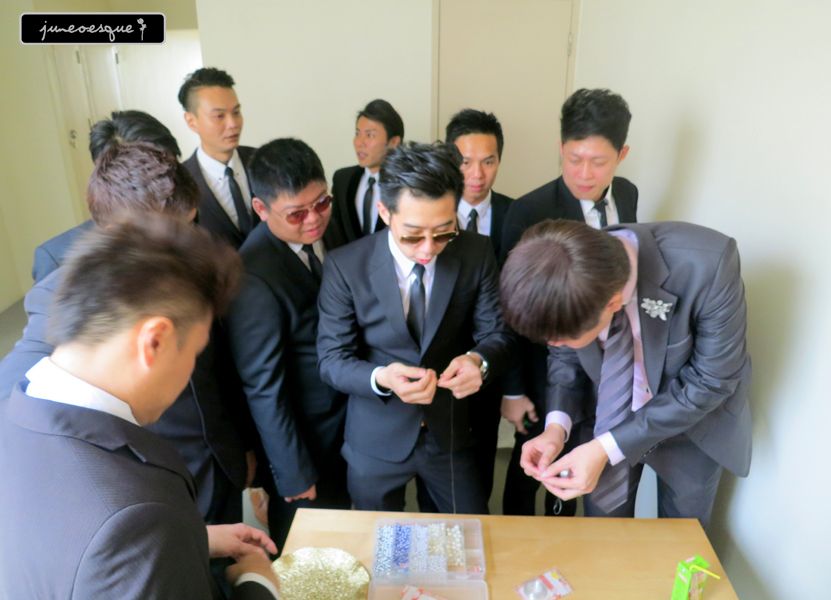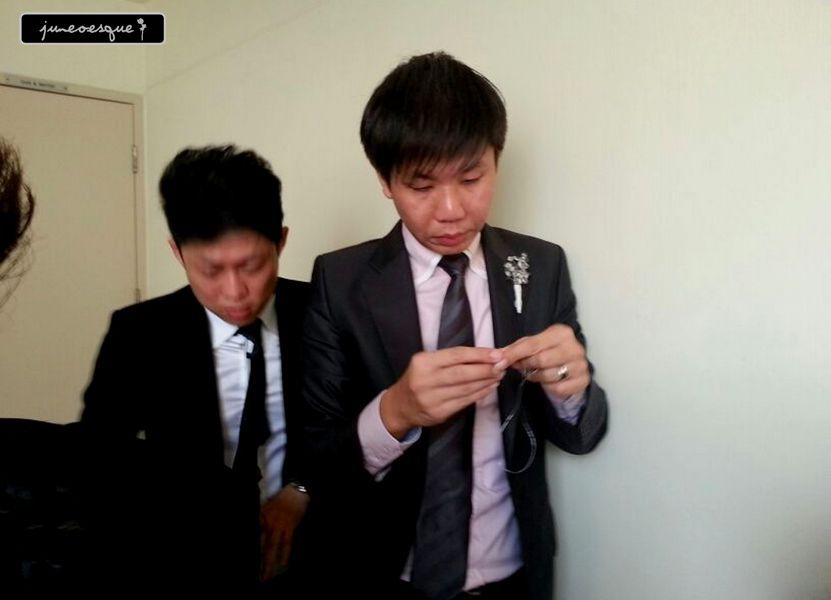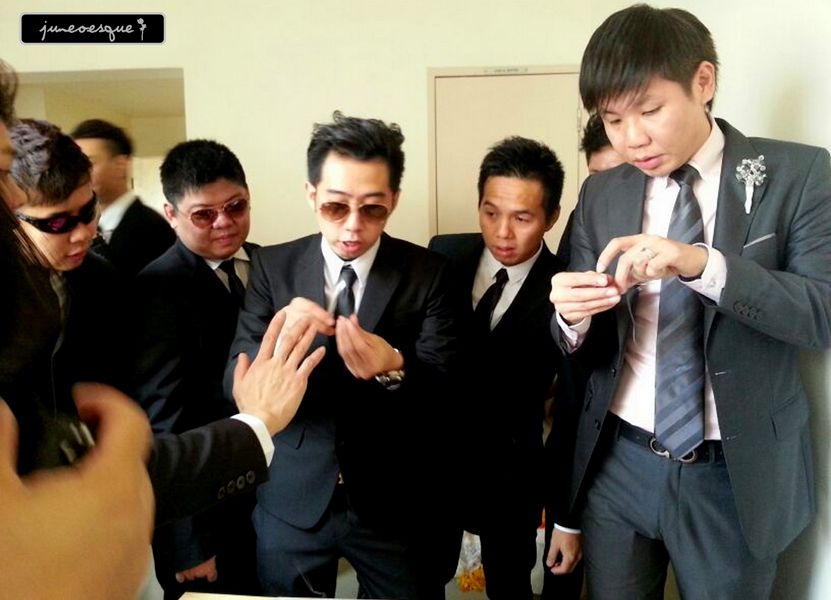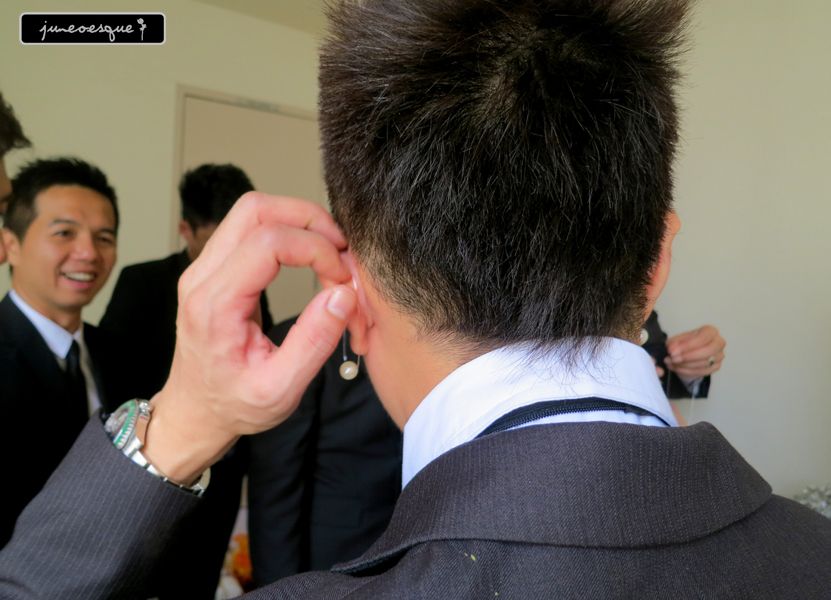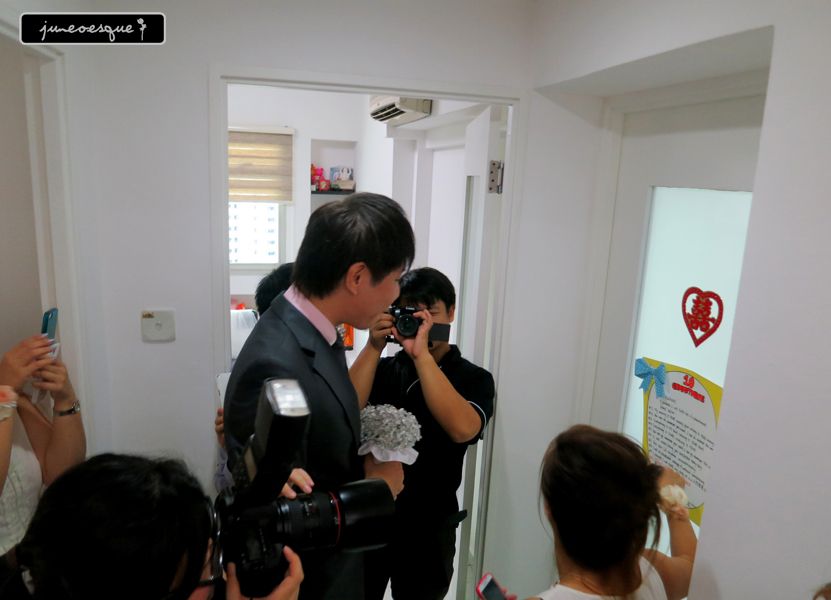 finally mr & mrs Lum!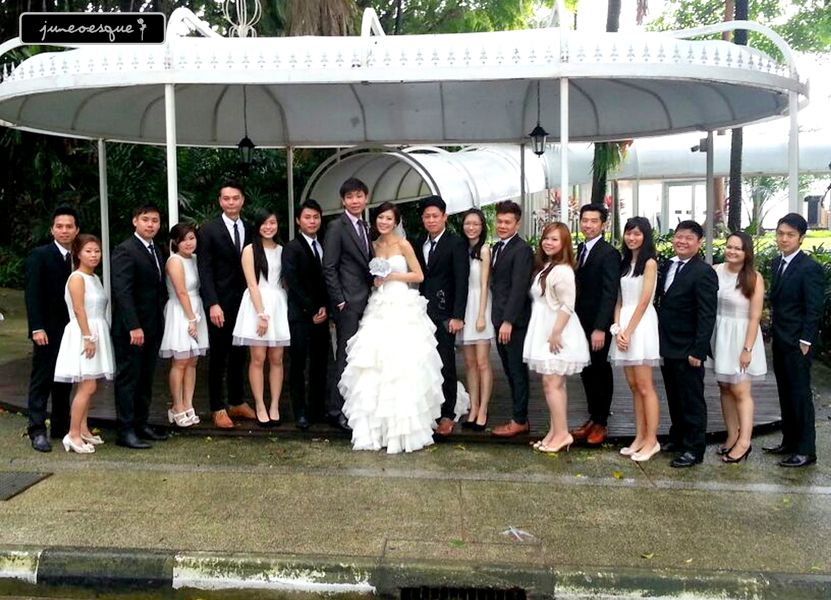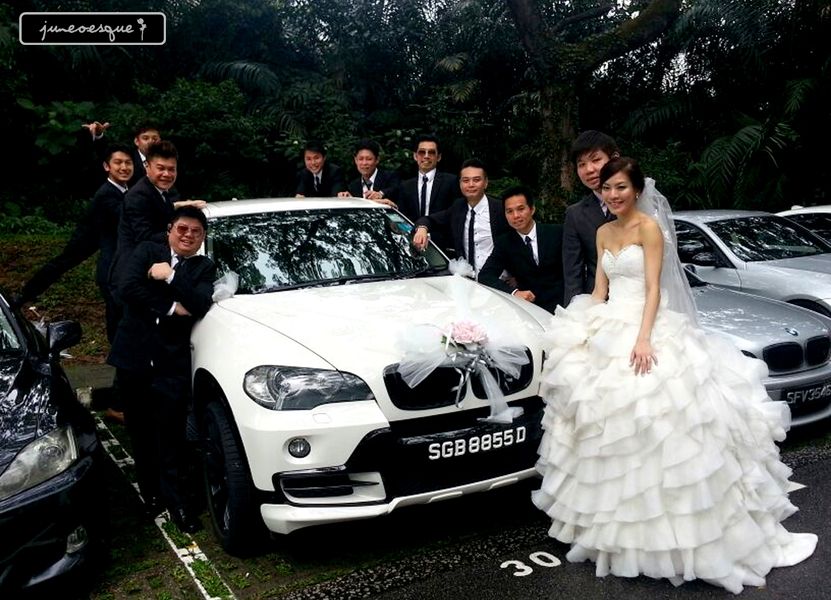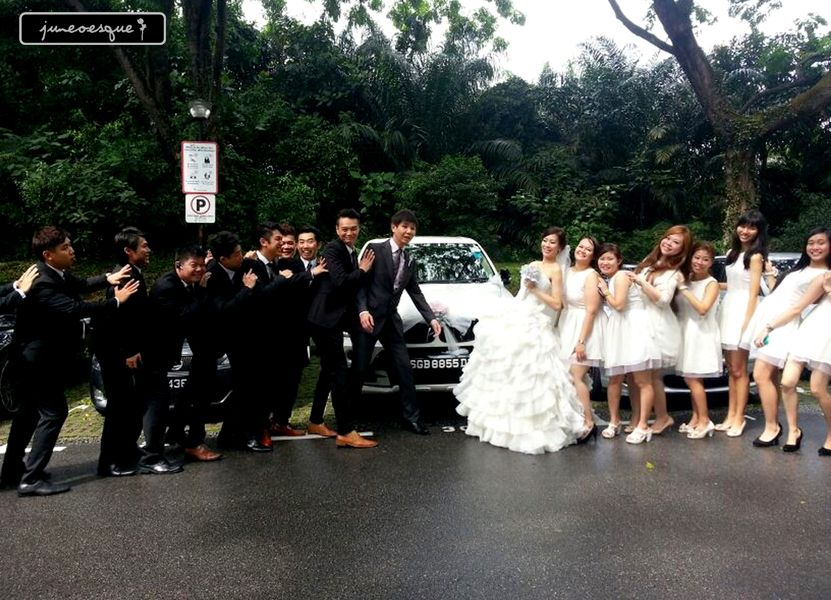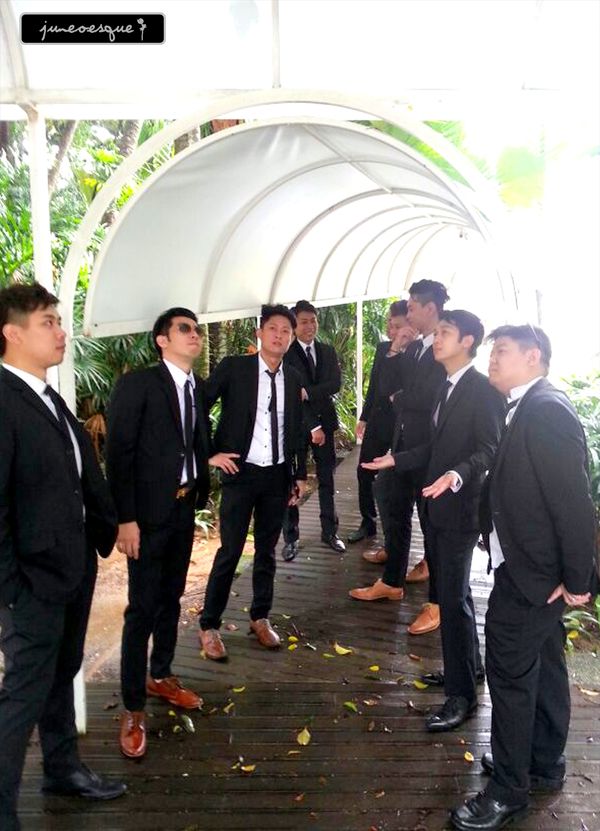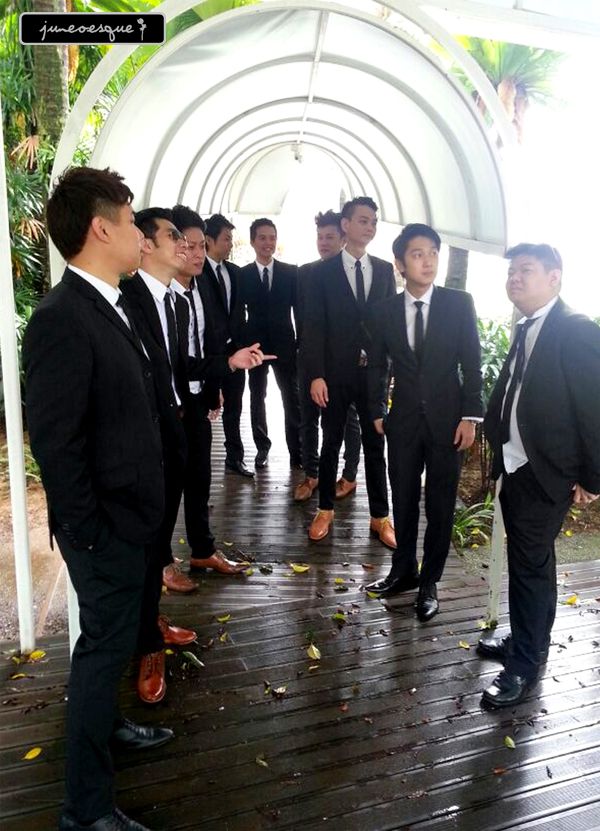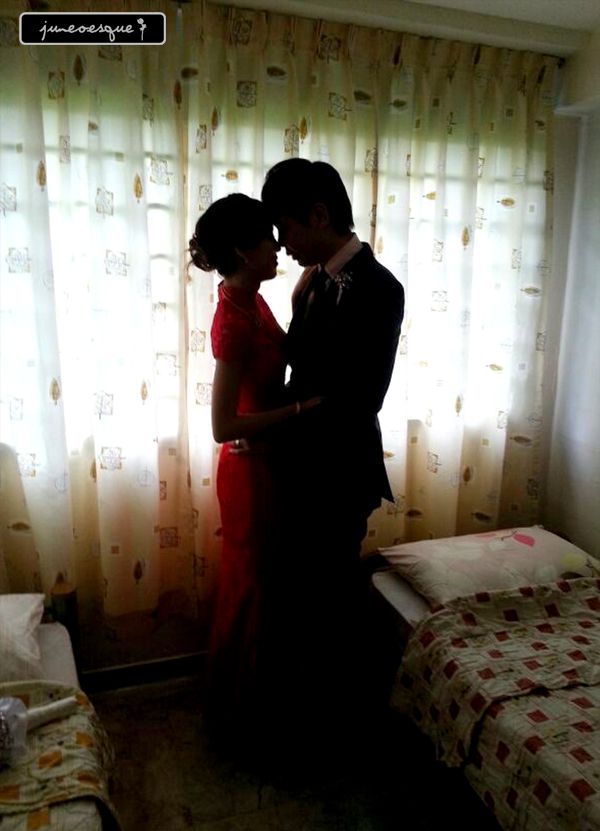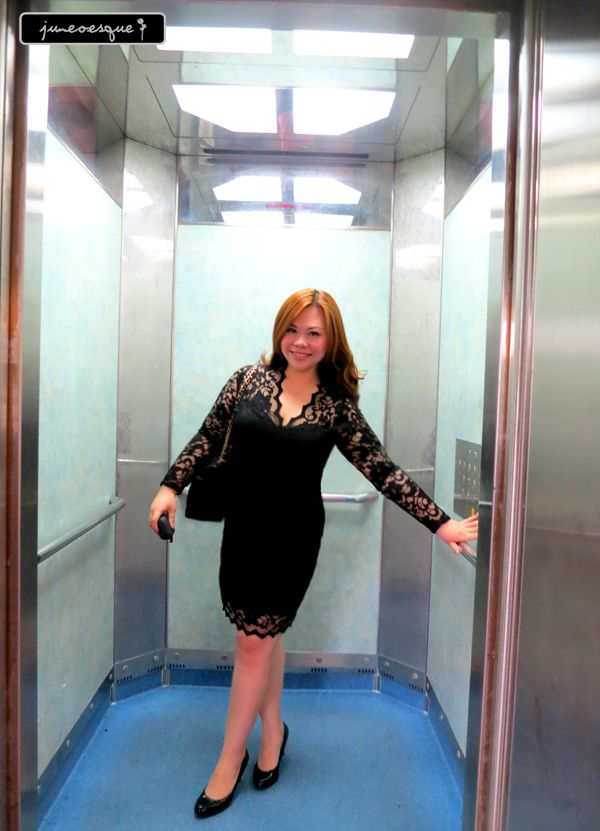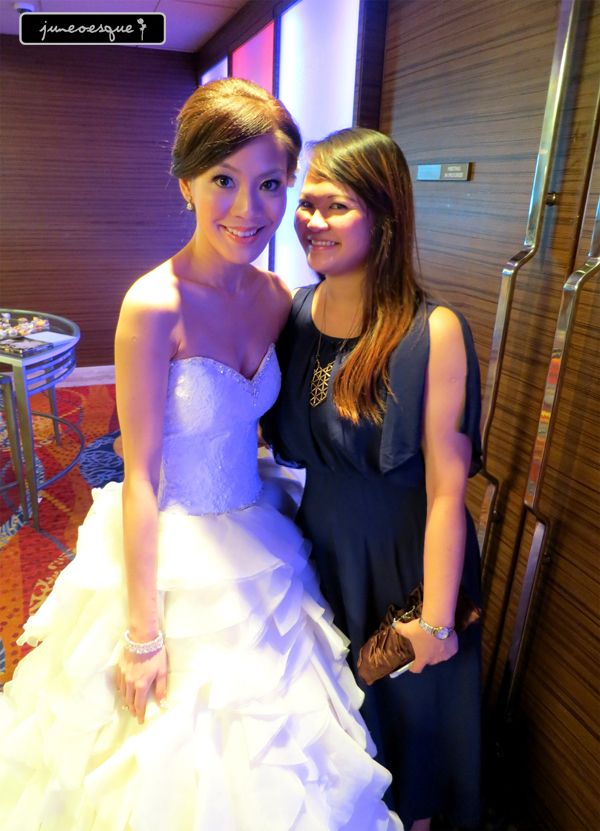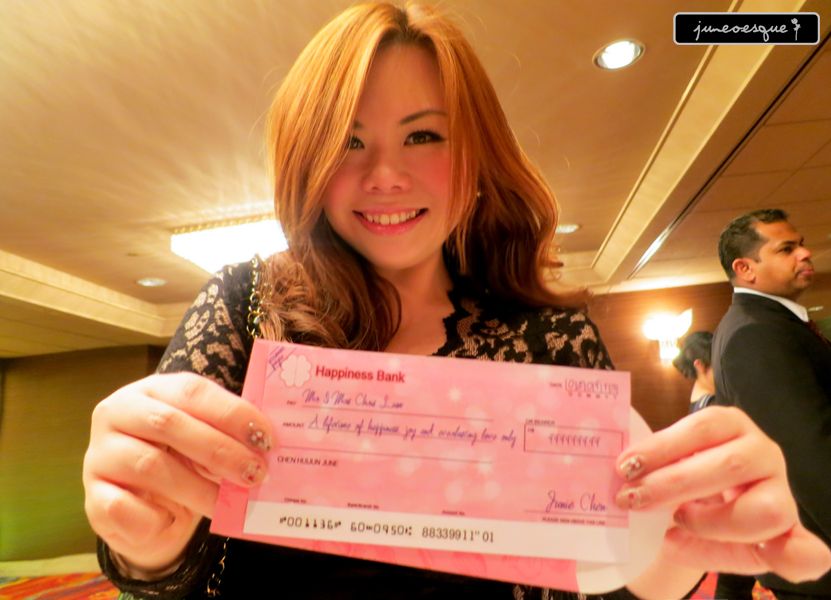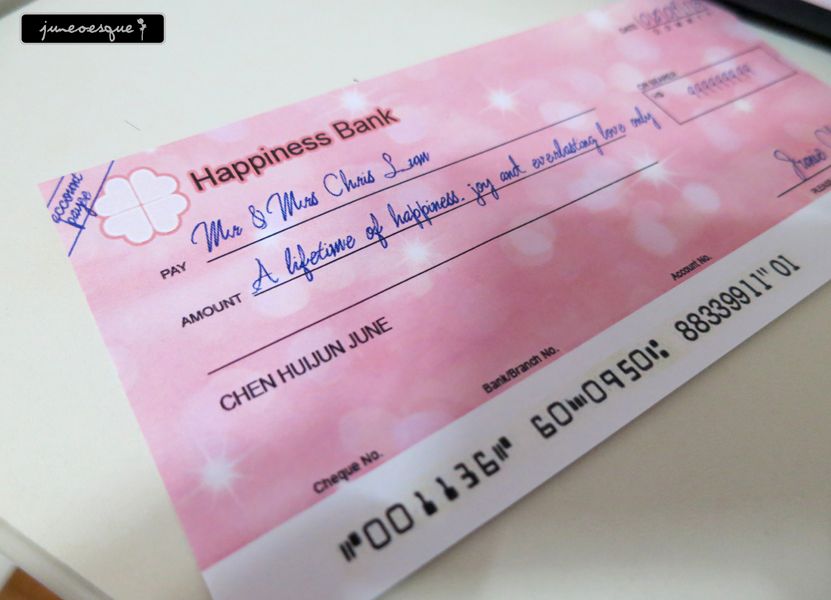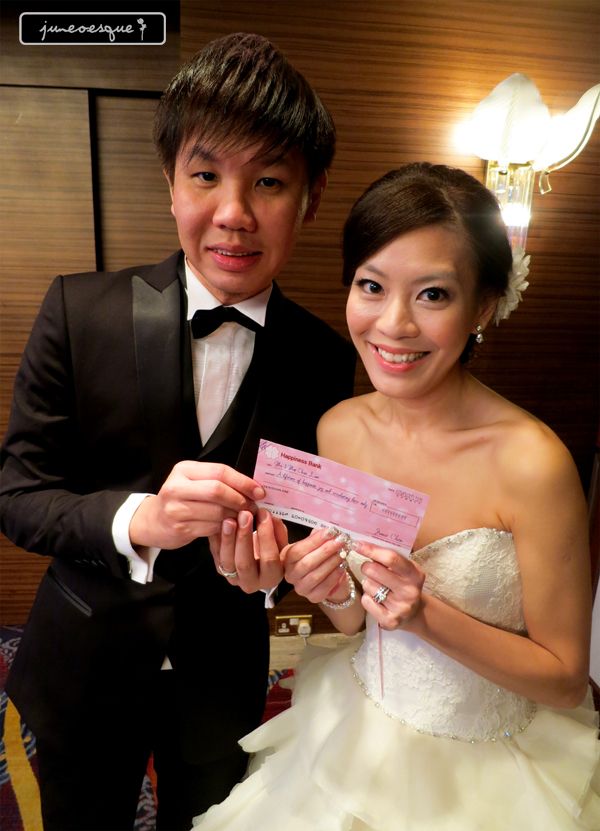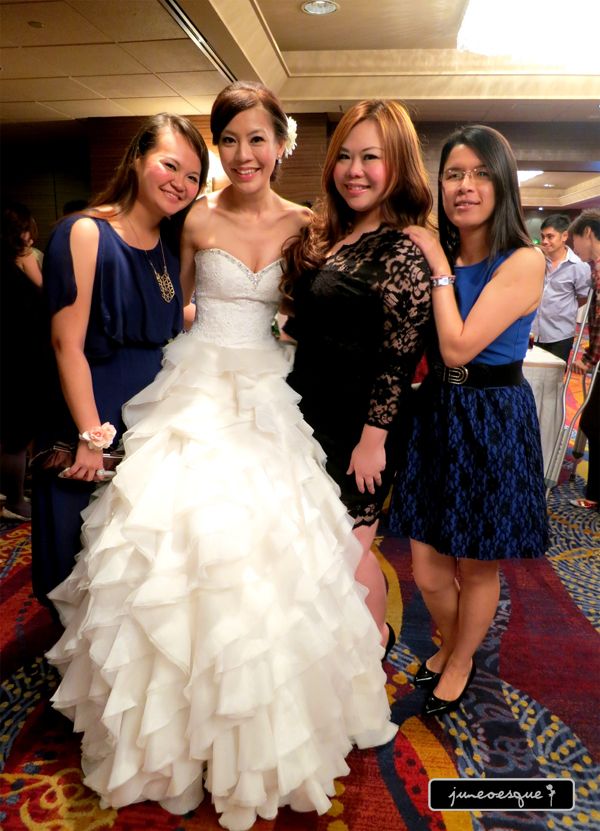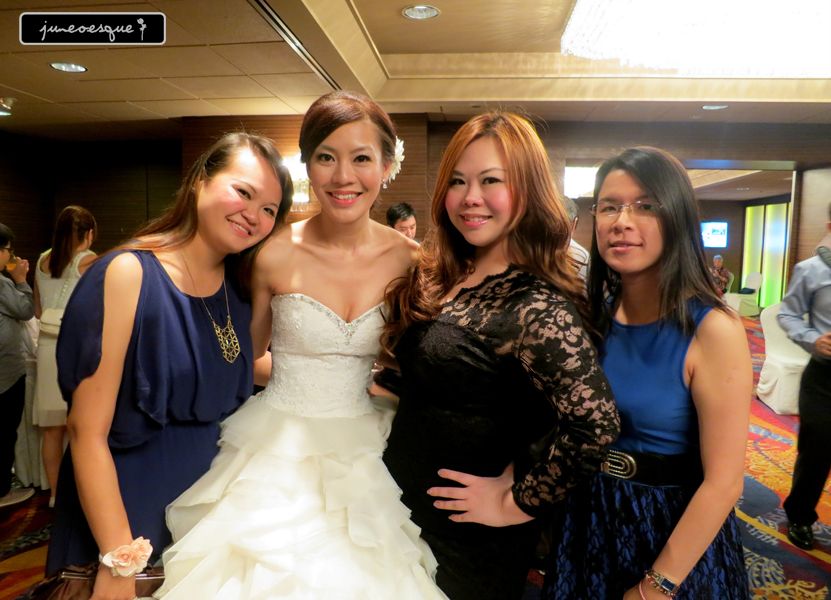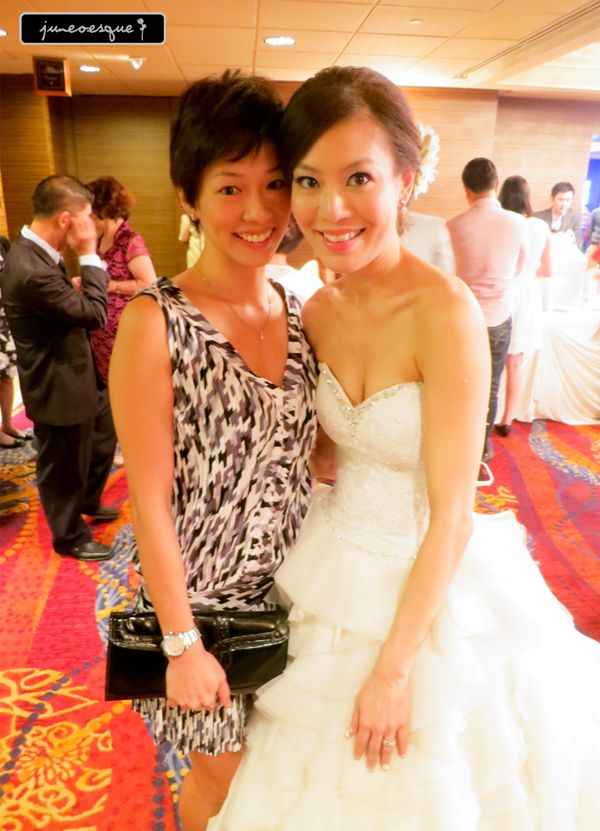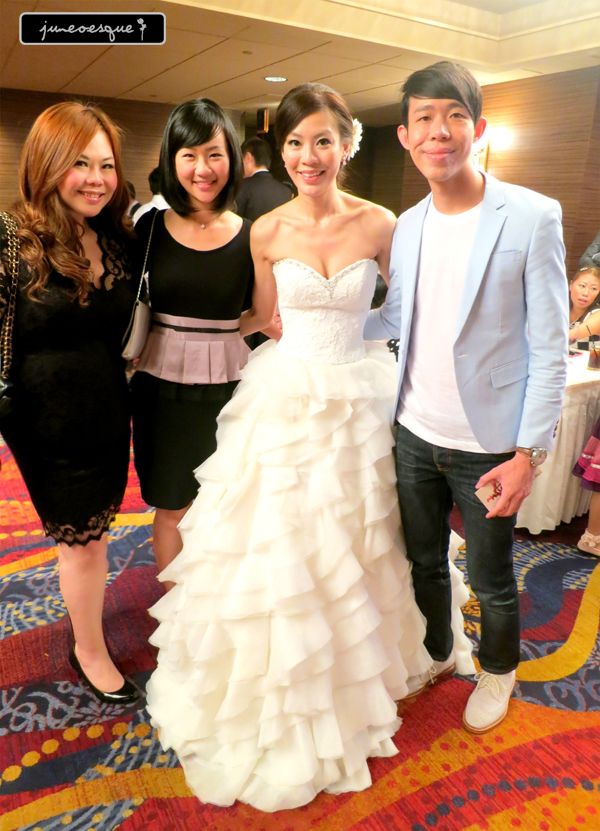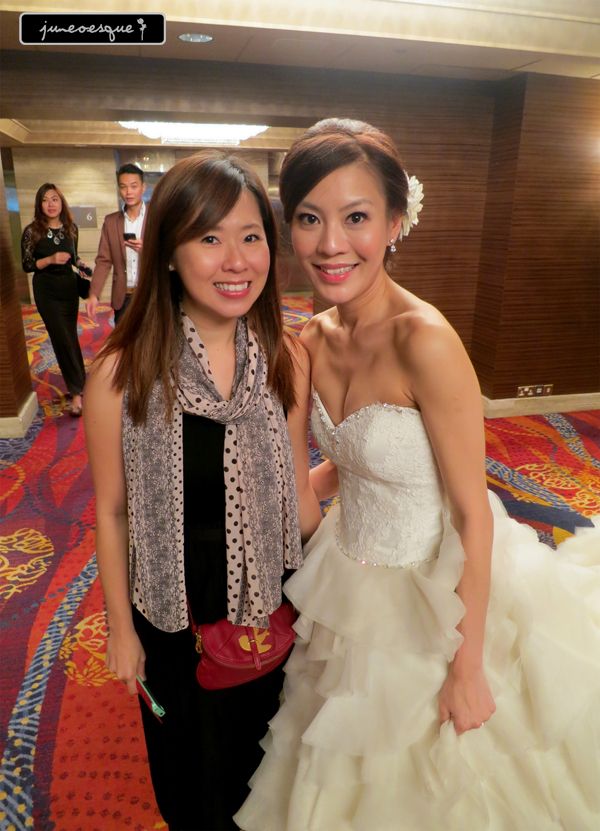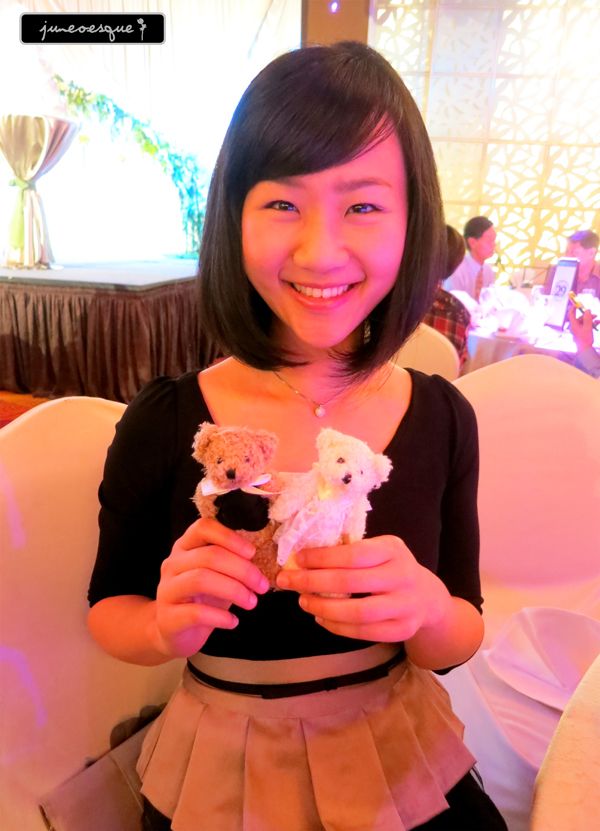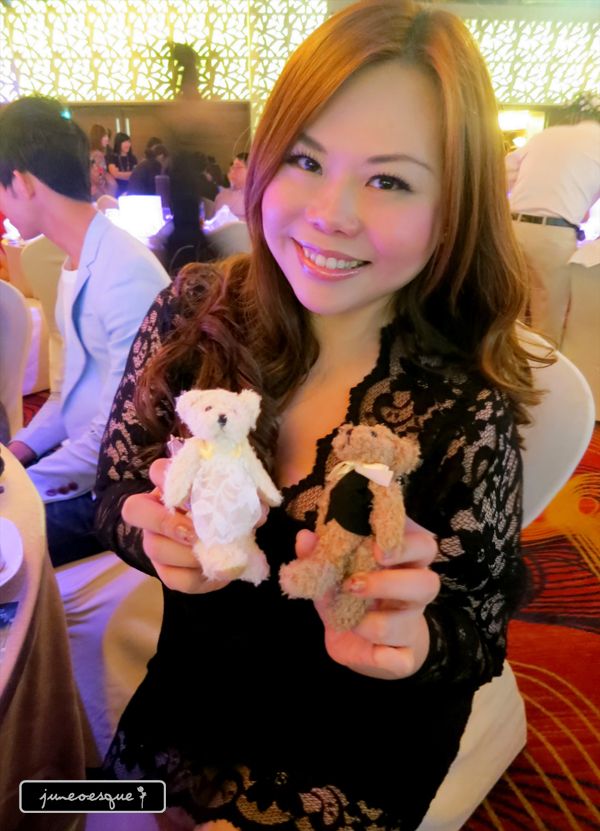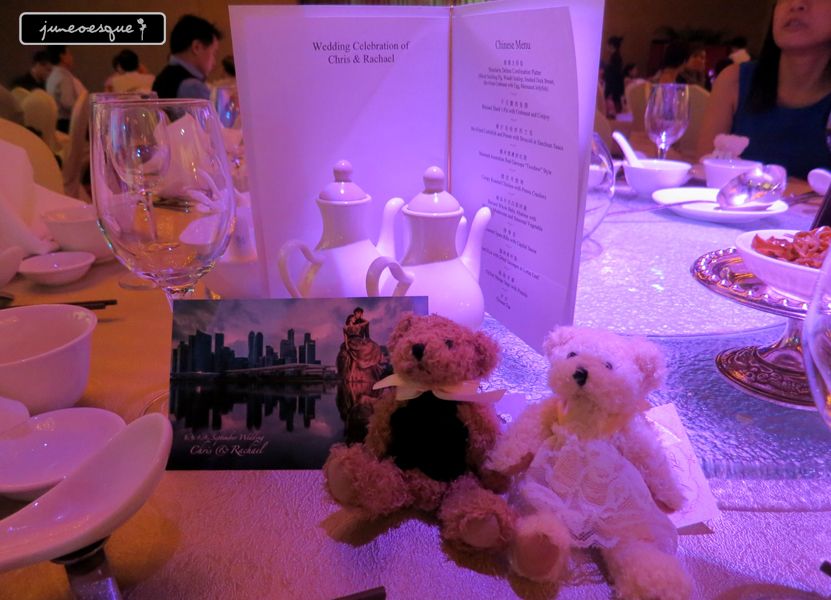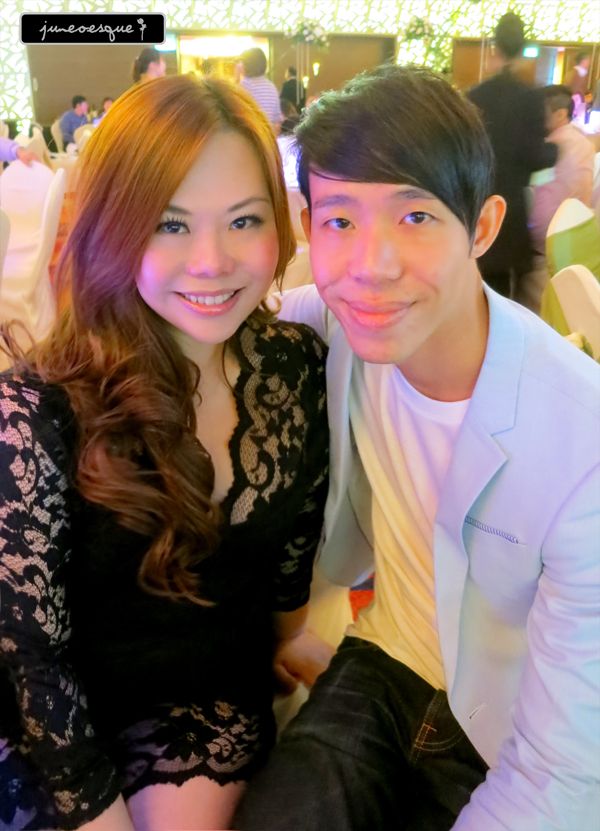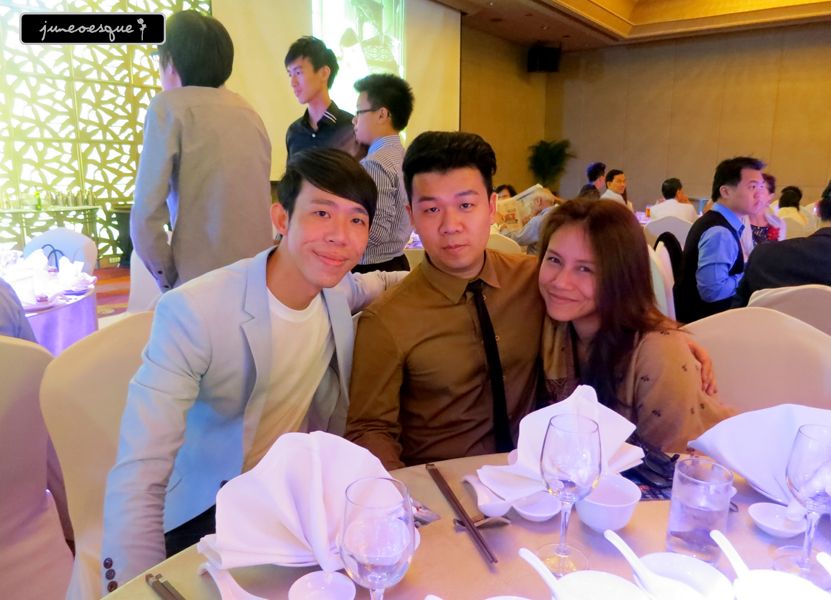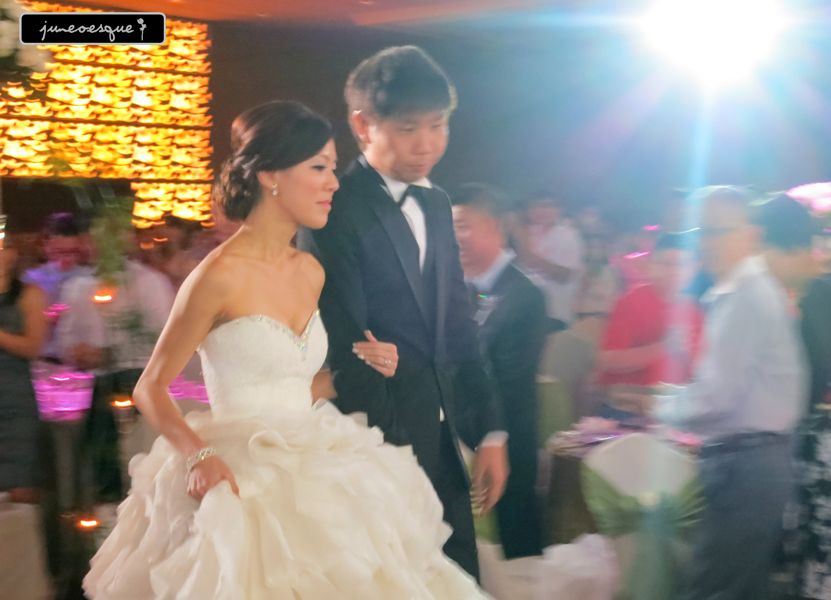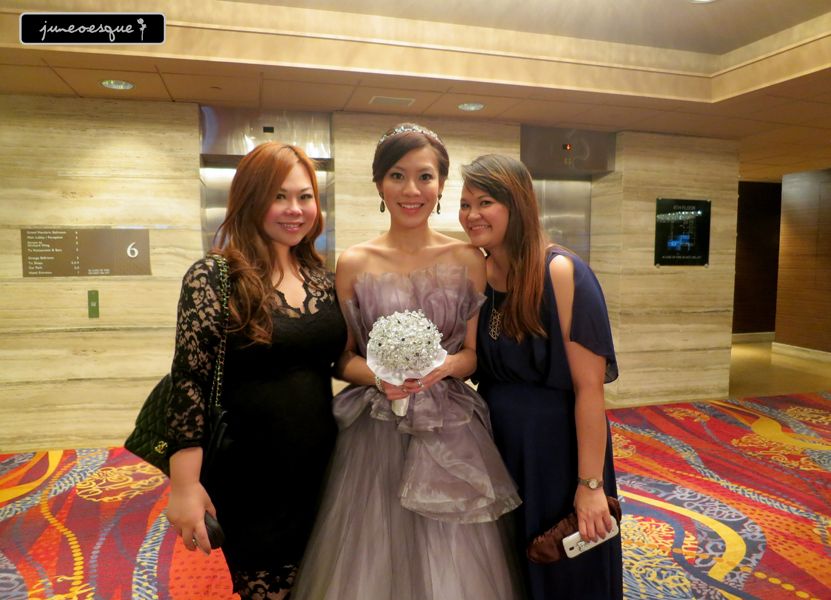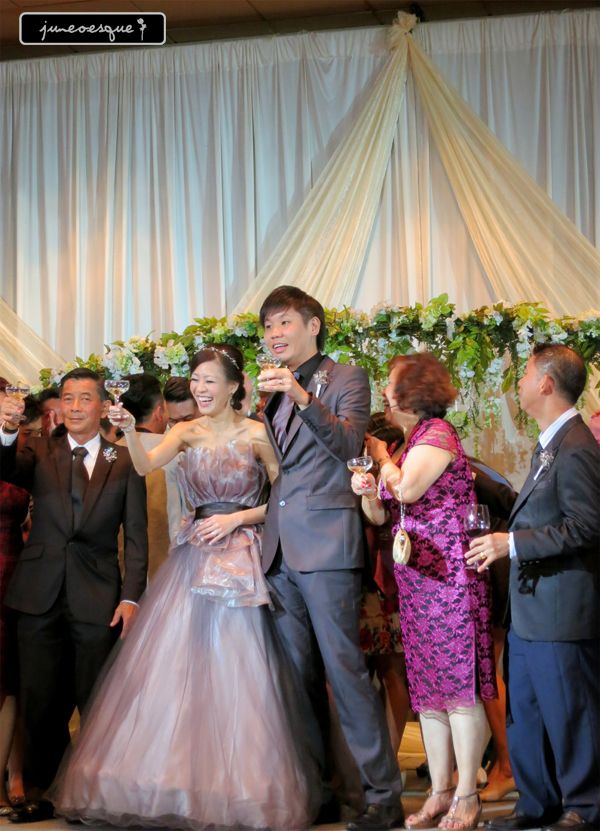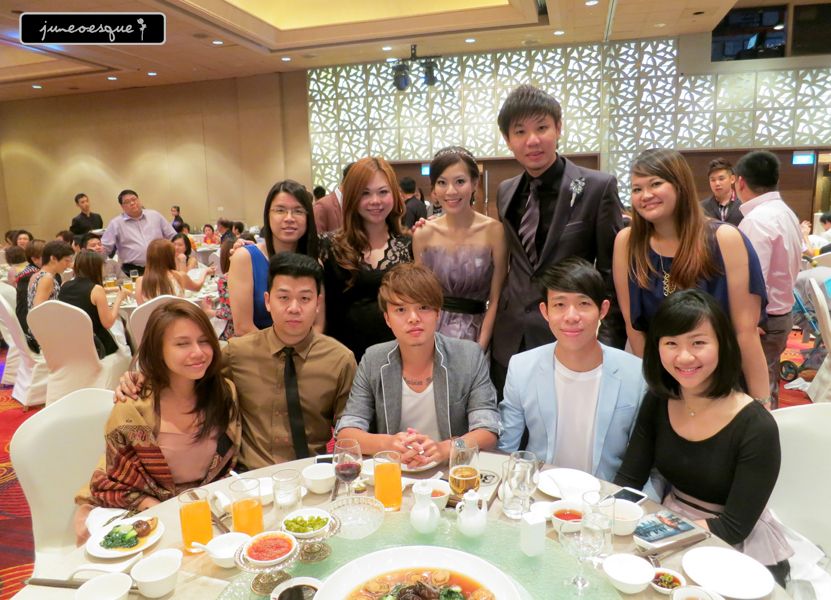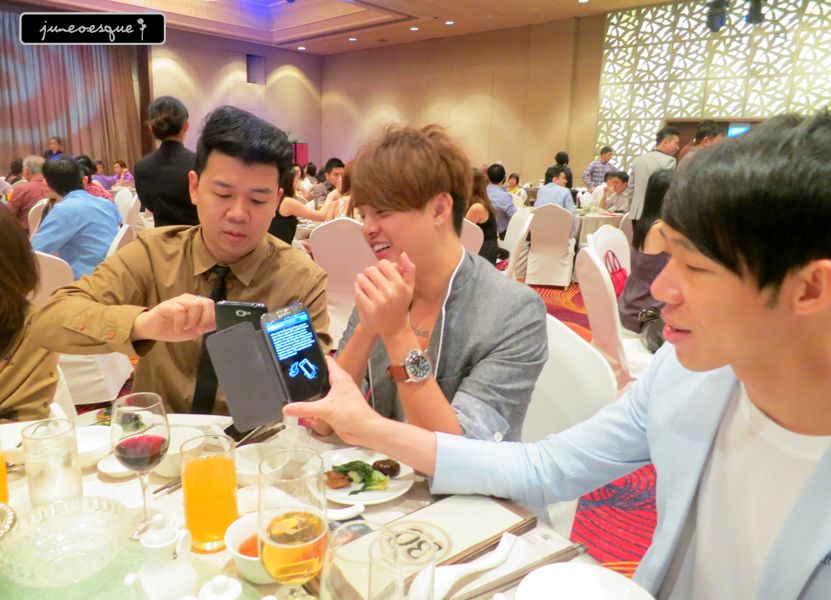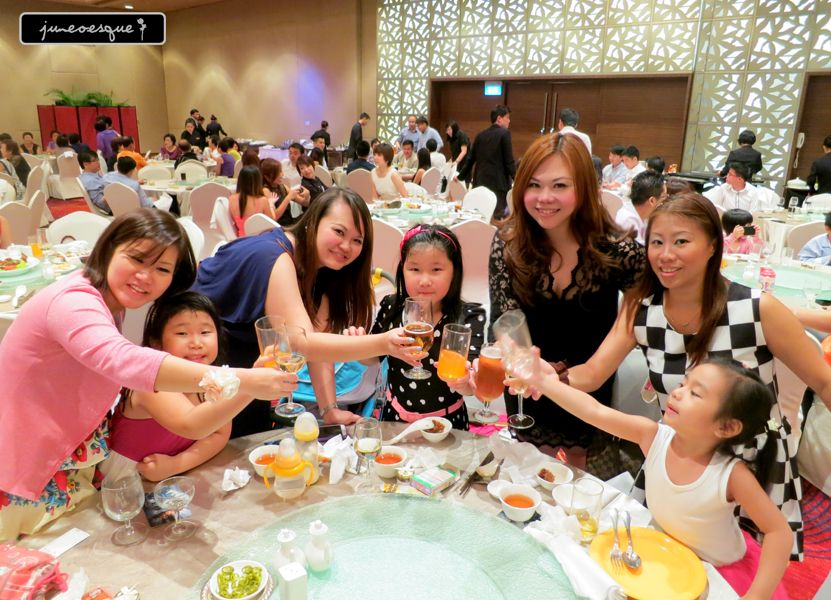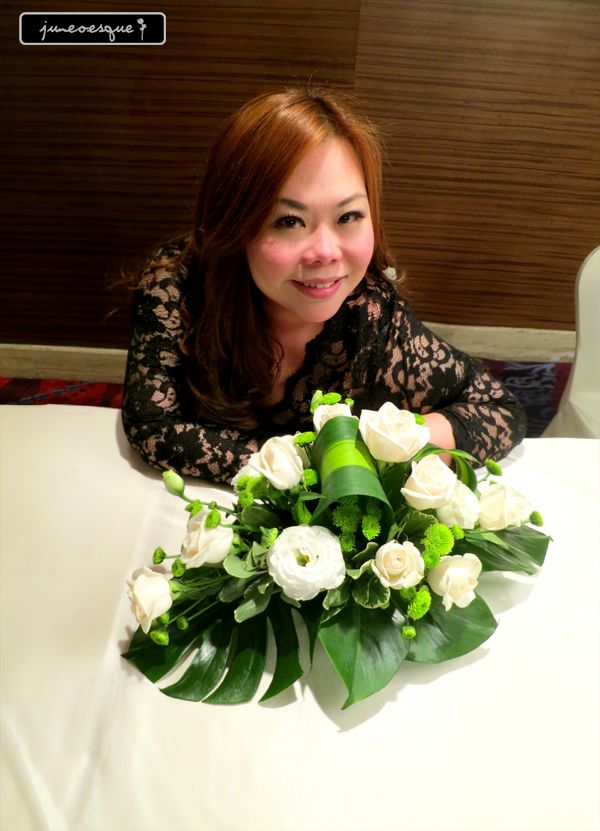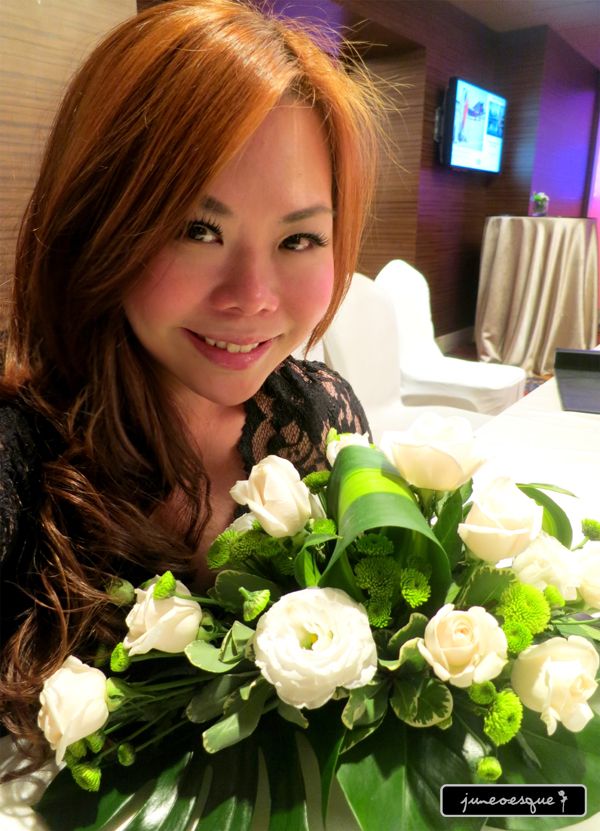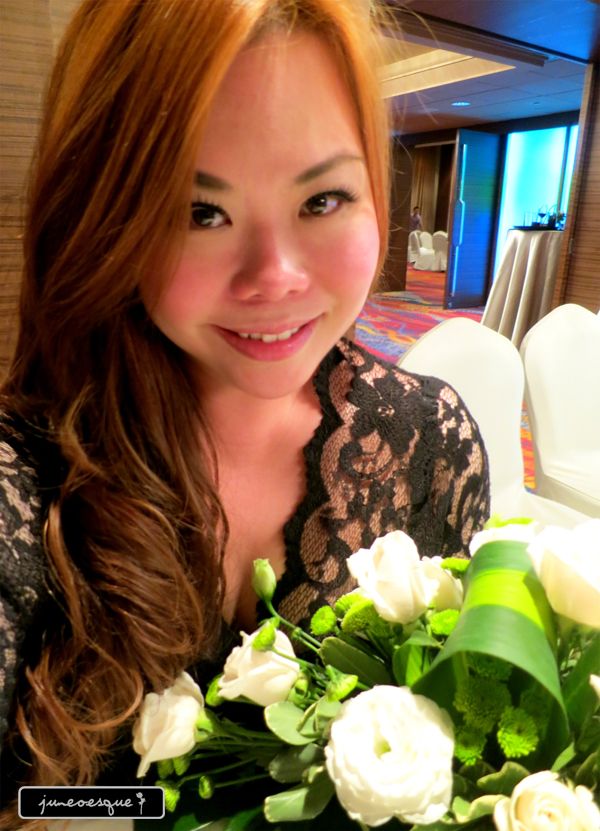 and the song that Chris sang during the wedding...