we met up to celebrate squiddy's birthday today. the joint we chose for today was Symmetry.
Squiddy with her present...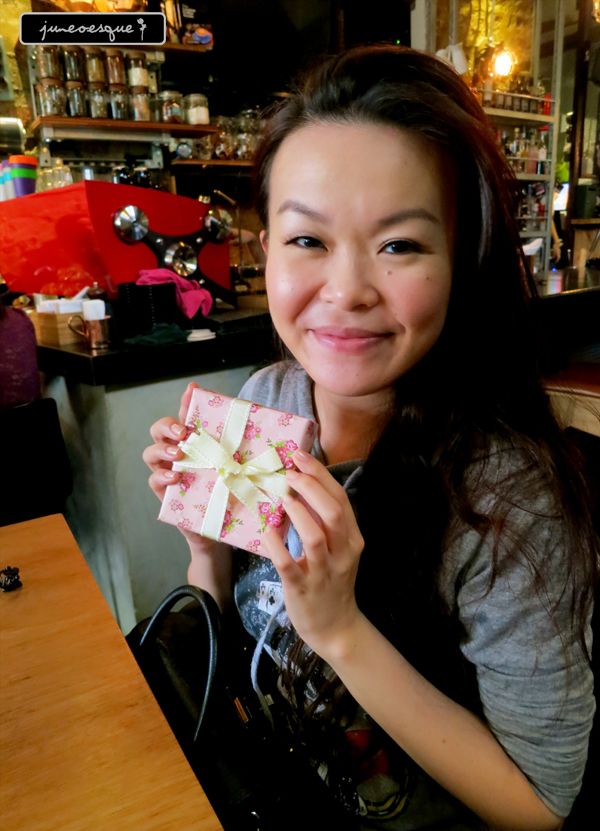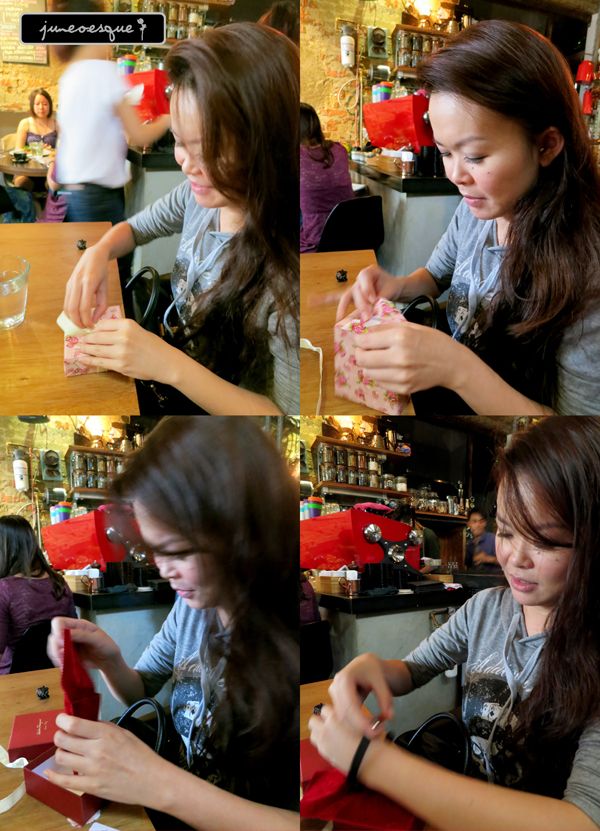 pretty ain't it? clammy first saw it at the airport but didnt manage to get it in time so i got it on my Sydney trip...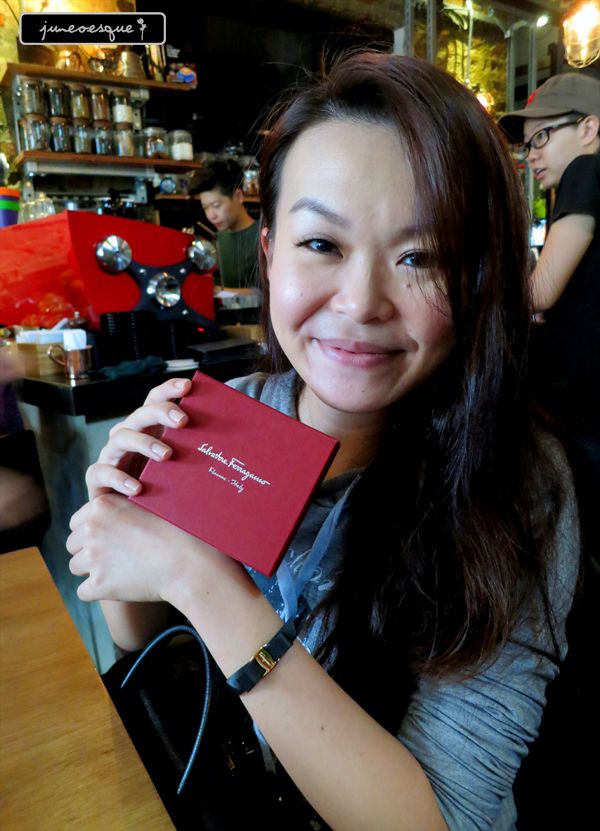 its really pretty and very squiddy!
also, i finally remember to bring for clammy the clam shaped candy i got for her...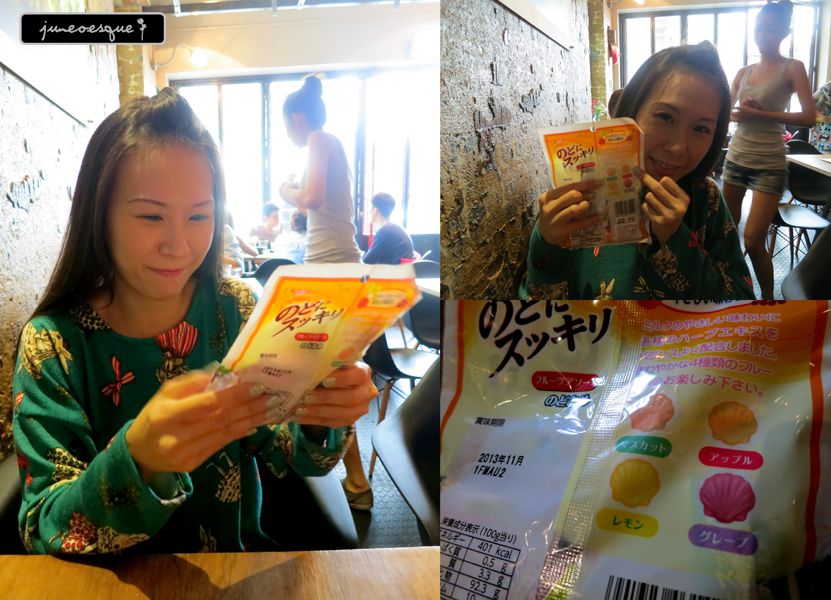 fishy couldn't make it so its just the few of us...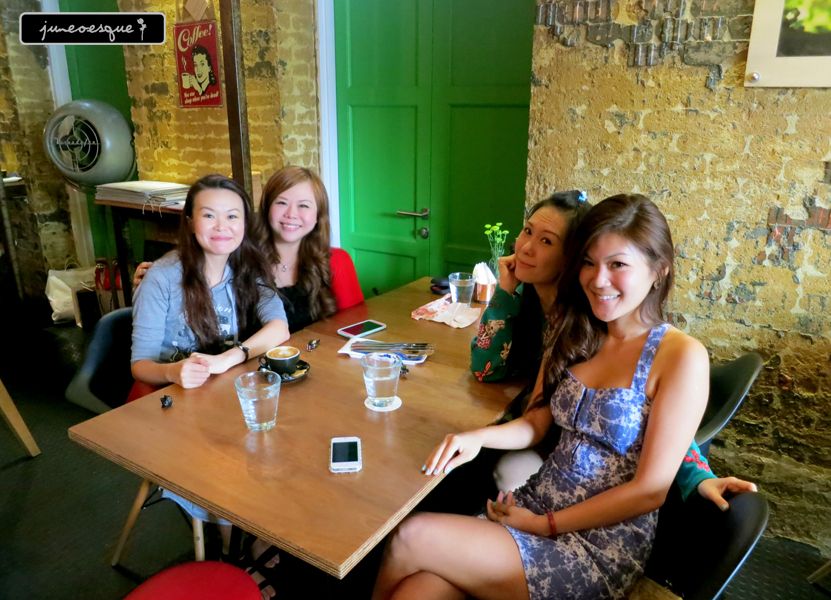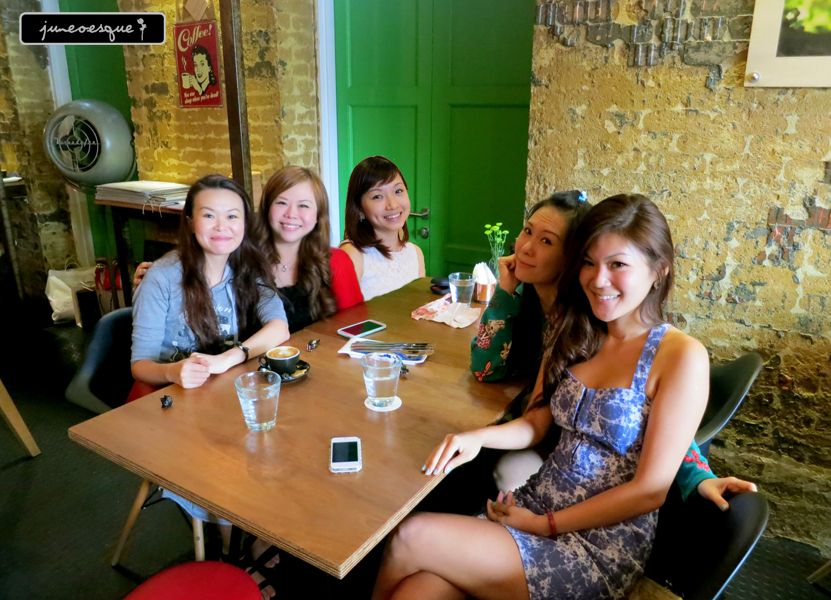 my
preehh
from bkk...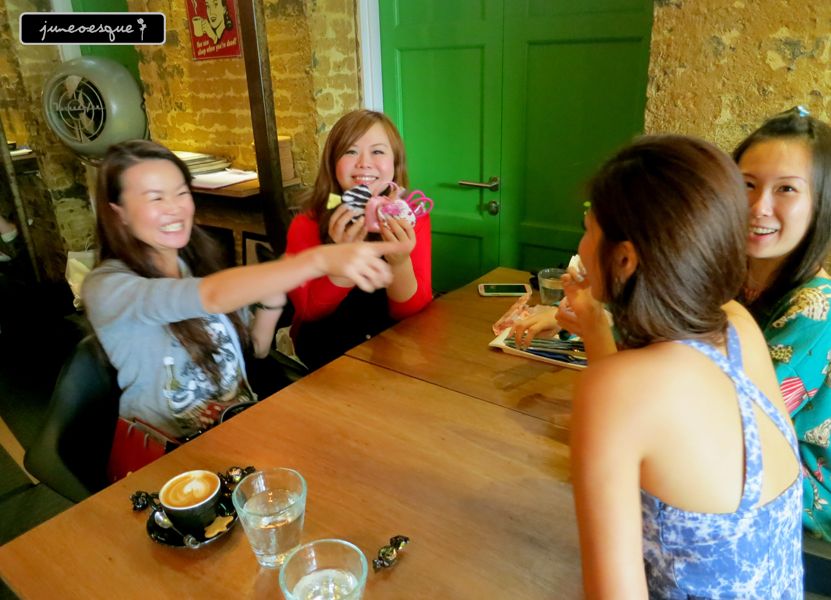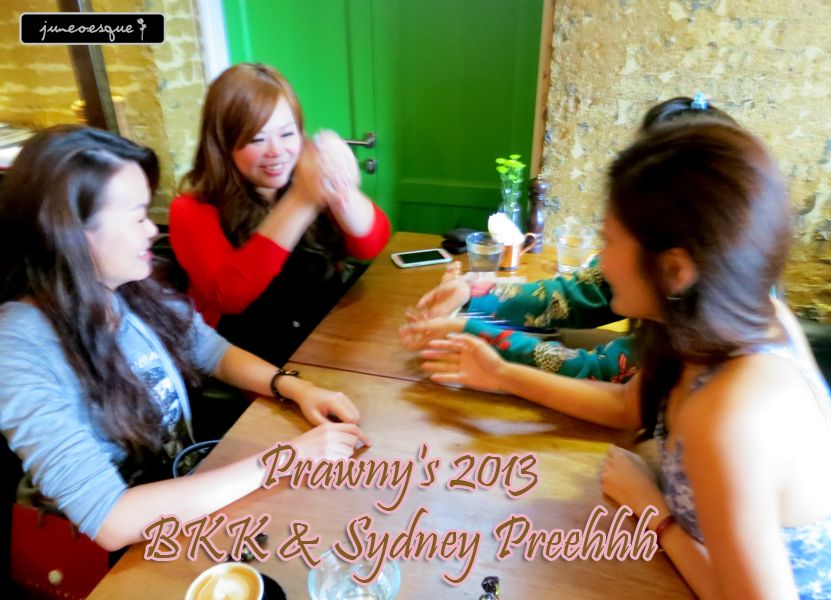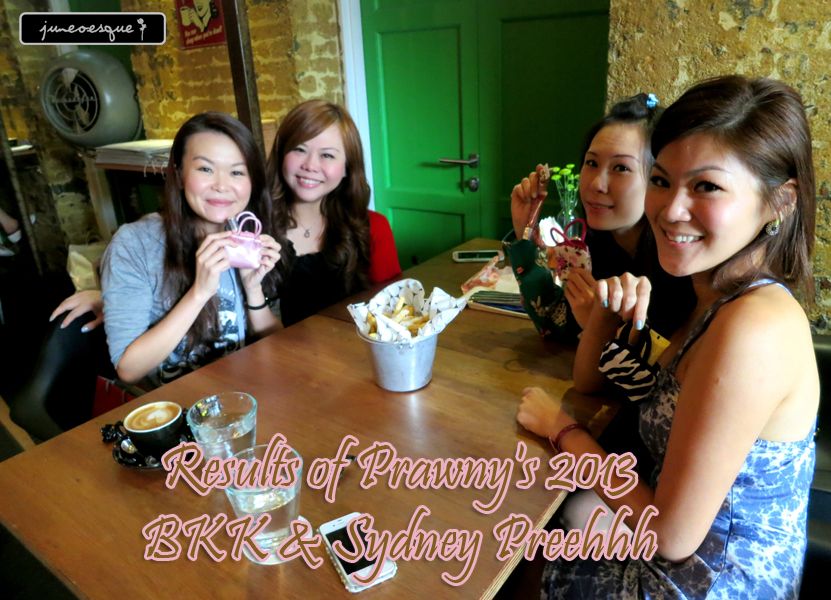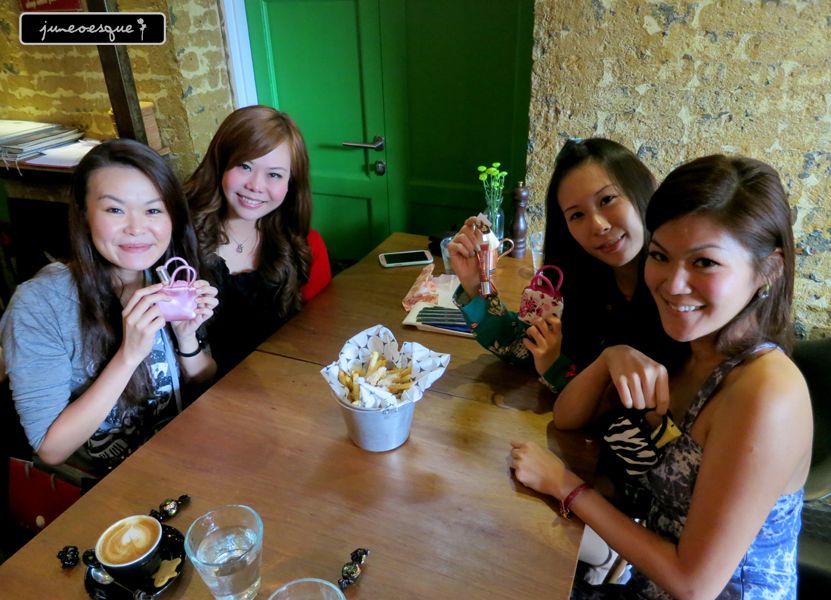 truffle fries. clammy and crabby said this is the best truffle fries they've had...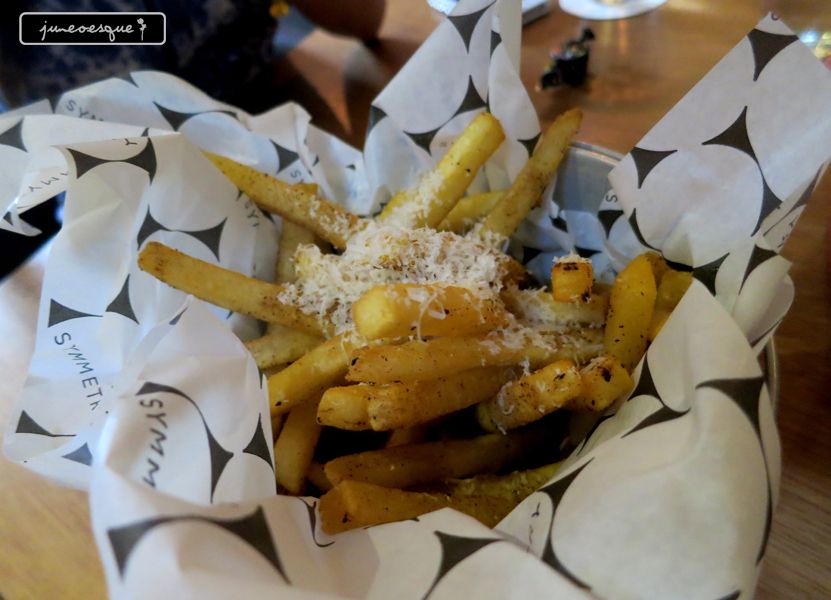 i thought it was nice but not my best. haha
squiddy's latte...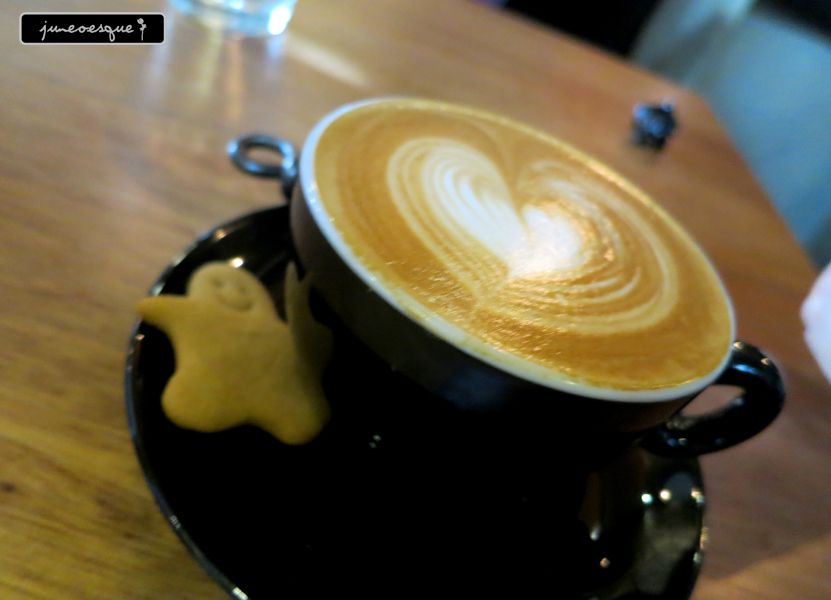 we shared a mushroom ball thingy which was super good....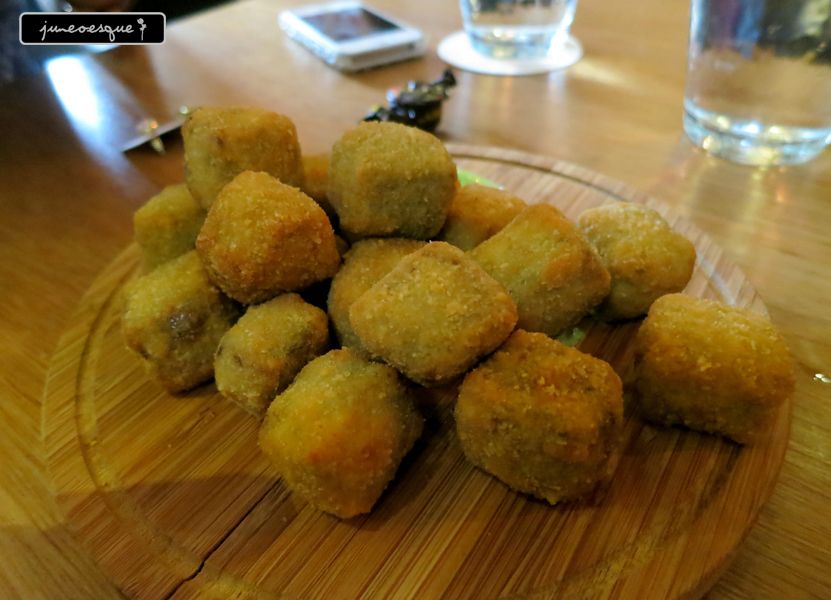 it has a thin batter with minced mushrooms and probably a bit of truffle... its very tasty....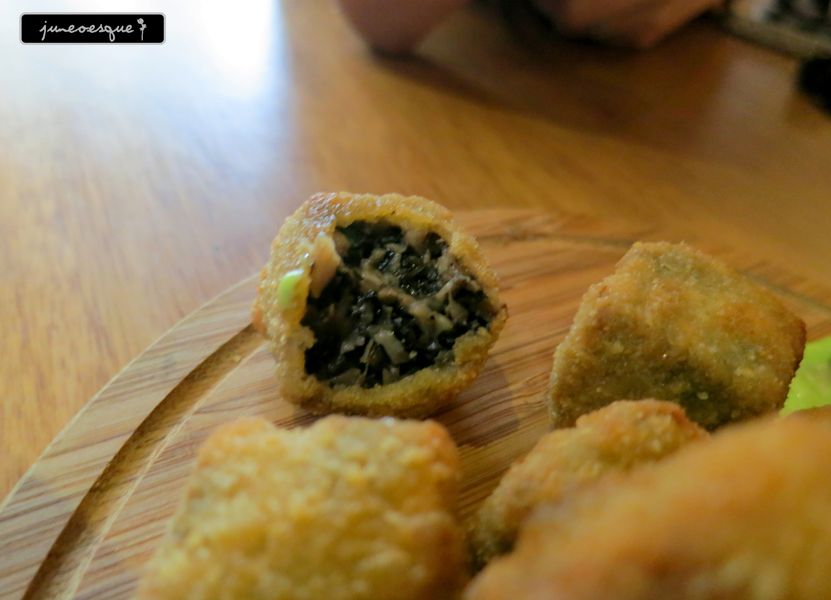 we also had a very awesome flan! i think its pork cheeks flan.. its super good! served in a biscuit like tray with egg a bit of mashed potato like thingy with some cream like thingy. the pork cheek was soooooo tender....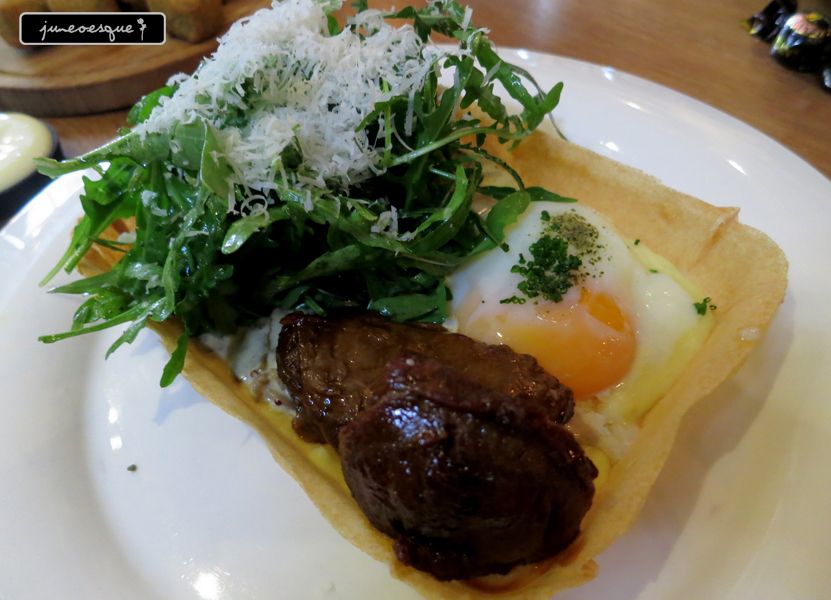 crazy awesome!!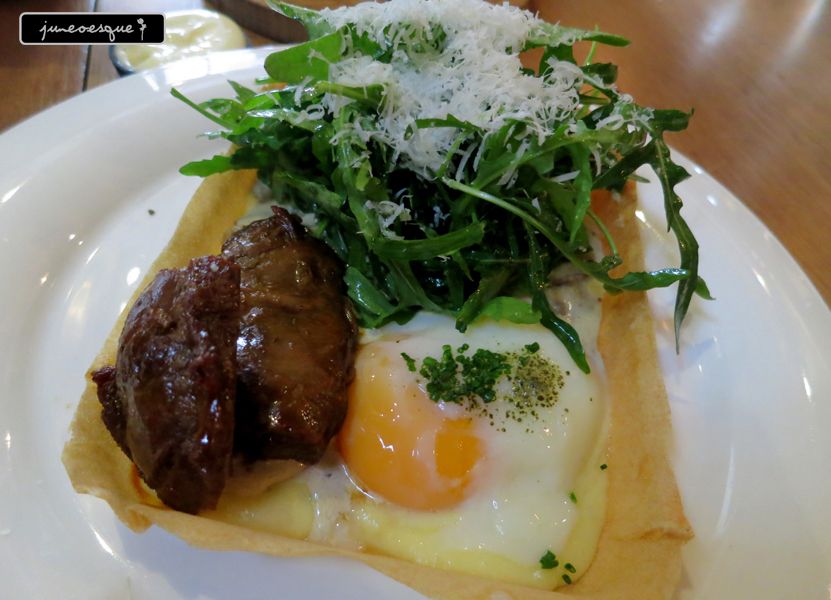 i don't usually wake up for brunch but i think i will do so for symmetry! and you know how many many places are coming up with brunch menu but lai lai qu qu its still the full works of eggs with sausages, maybe some beans or pancakes in the quality that i think i can make at home? well, symmetry just feels different and taste different!
can't remember what this is but i love spinach! cream spinach!!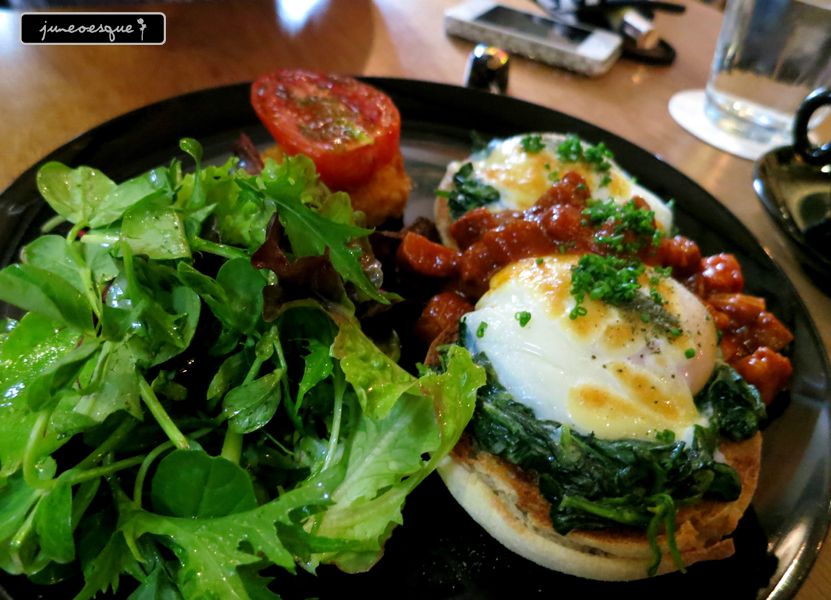 and their version of the full works... but the taste is just awesome! the sausage is yummy, the scrambled eggs also taste great and i really love the special strawberry jam they have at the side!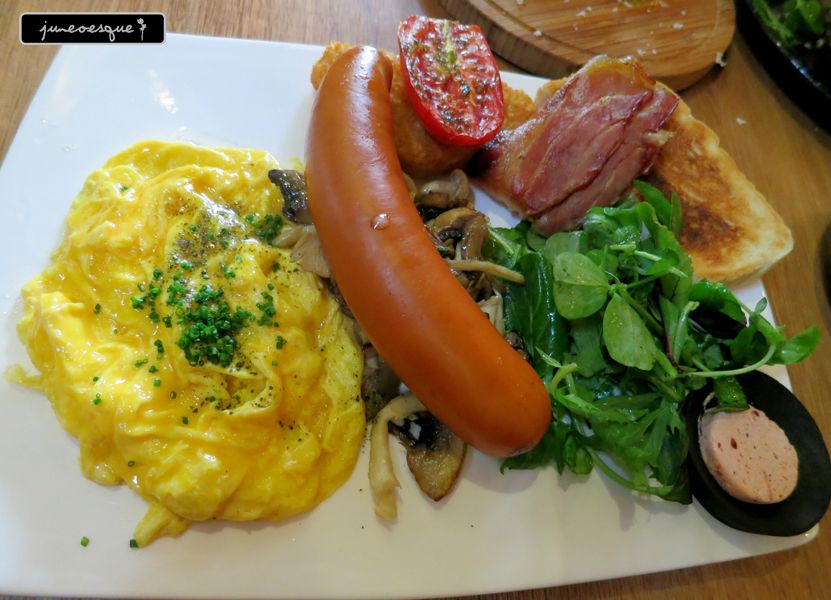 its super good! so good that even clammy who initially told us we can only order 2 dishes to share (which is typical of her), requested to order more!
she can't wait to dig in!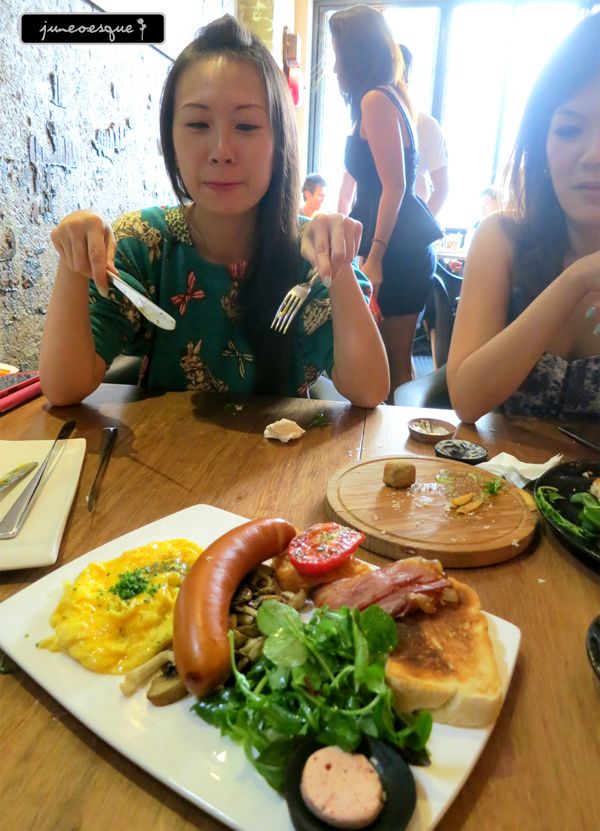 the special home made strawberry jam...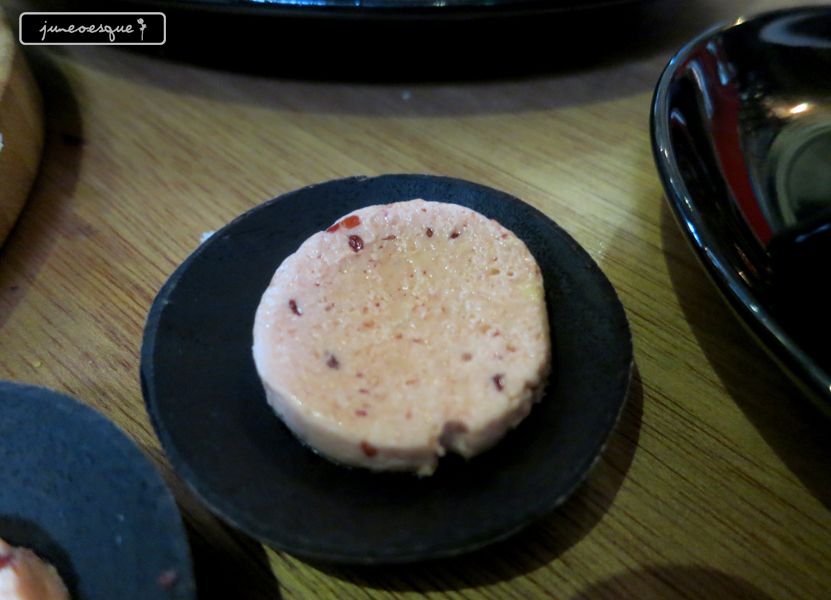 lychee mint...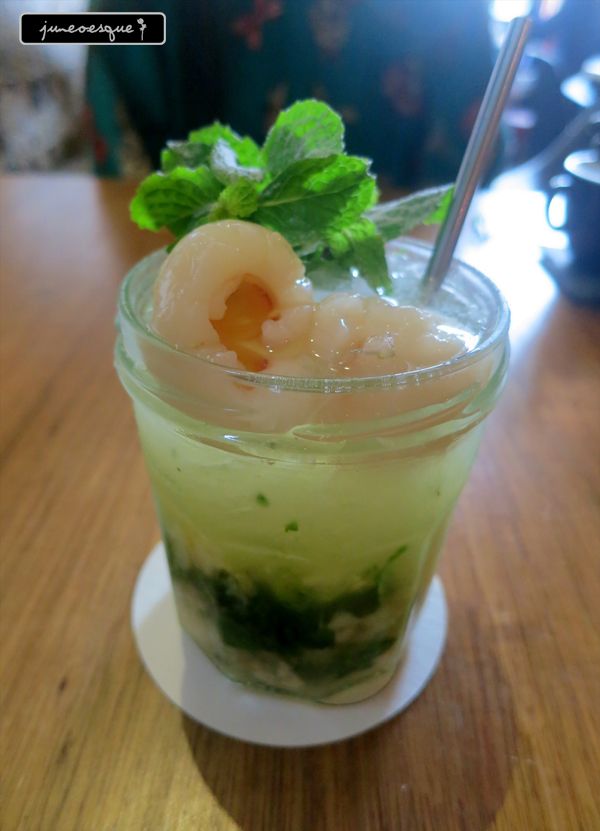 some strawberry drink that squiddy ordered....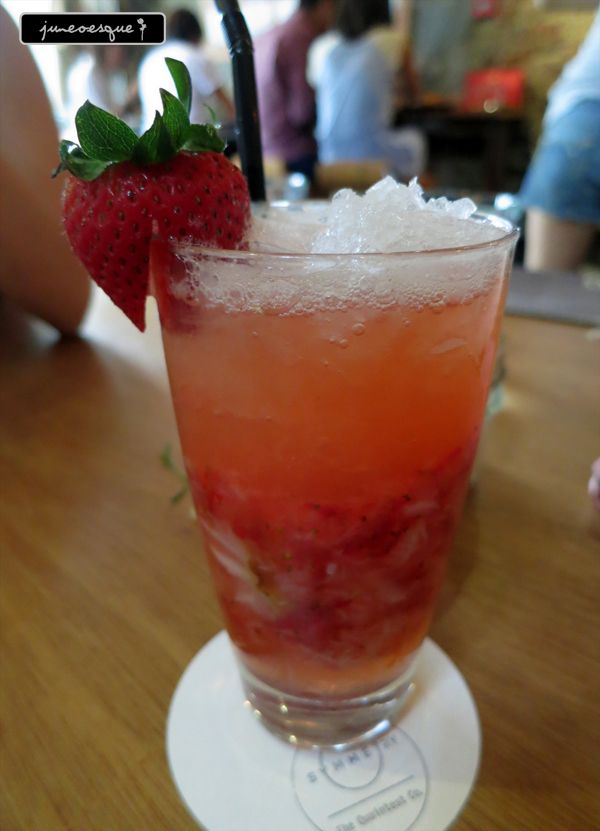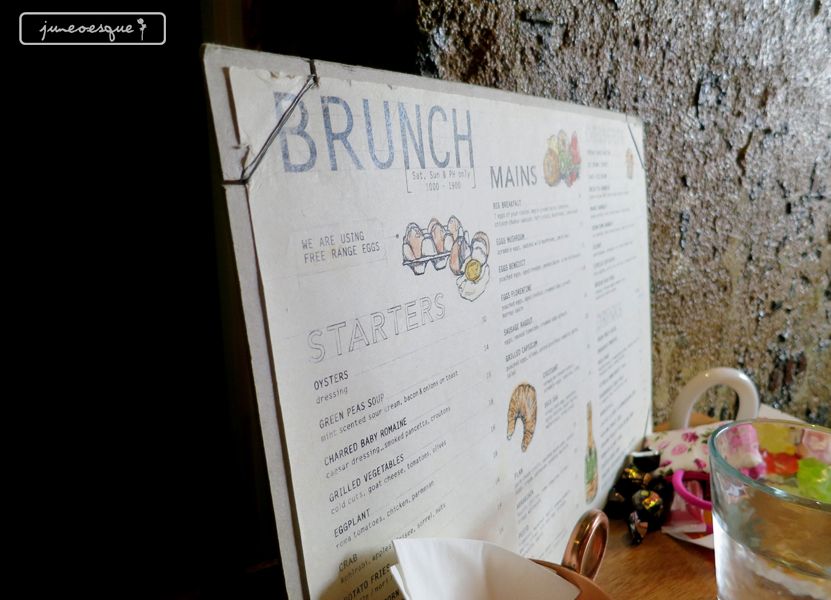 and a little cake for squiddy...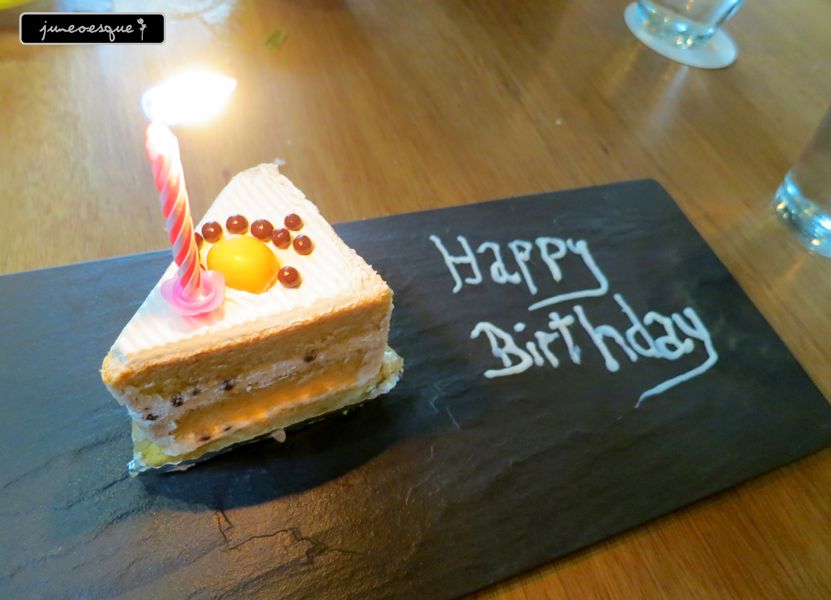 happy birthday squiddy!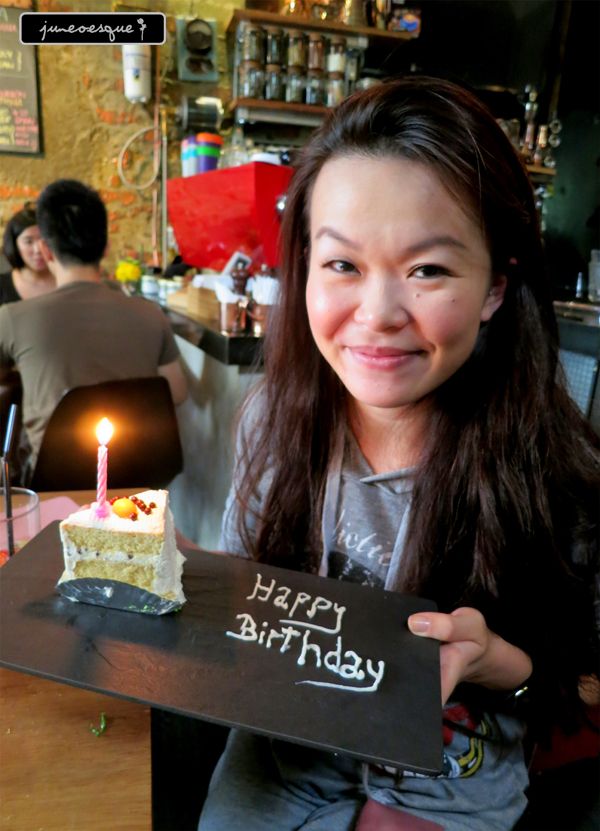 been awhile since we saw squiddy's red ears...