today is the day we head for our day tour to the blue mountains. and thank god we bought that super comfy pair of boots at woolsworth!
and today is PINK day! coz i was wearing pink when i first met joey and shan! so we made today pink day and all of us should wear pink today!
so early in the morning, the bus picked us up from the hotel and we were supposed to head for some breakfast at i-cant-remember where but it was quite
bo liao
. just a place where they put some biscuits and juices on the table for us.
we did see a crow though....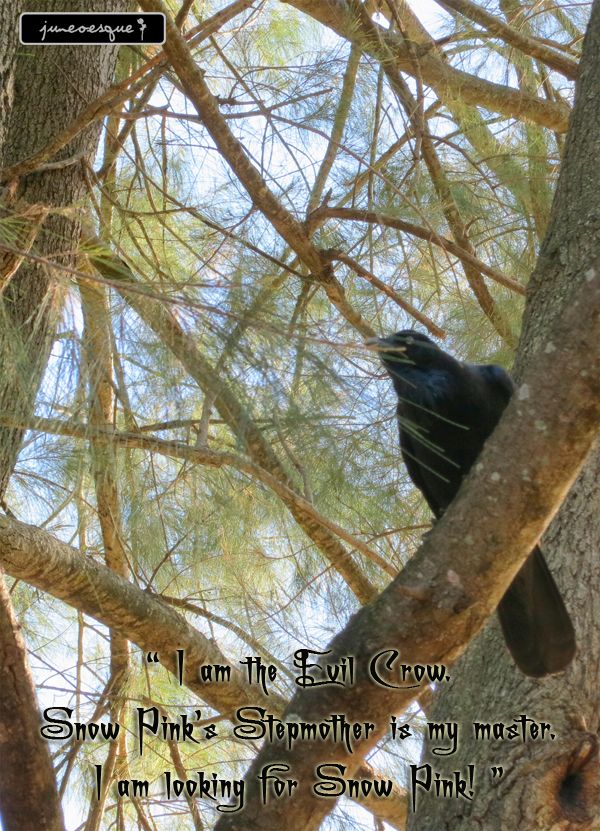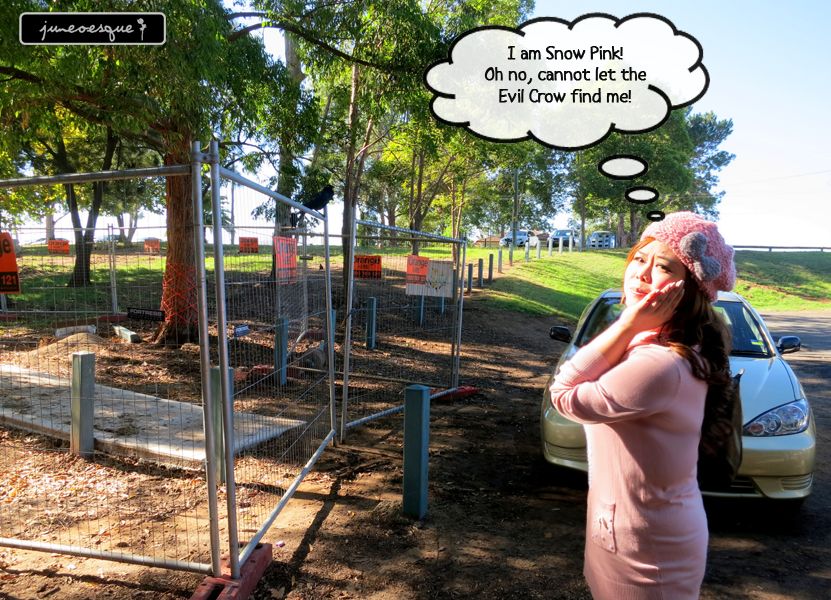 ok ya, i know the above 'story' quite
bo liao
and no head no tail. coz we were rushed to leave after some biscuits.
some pics of us around the place...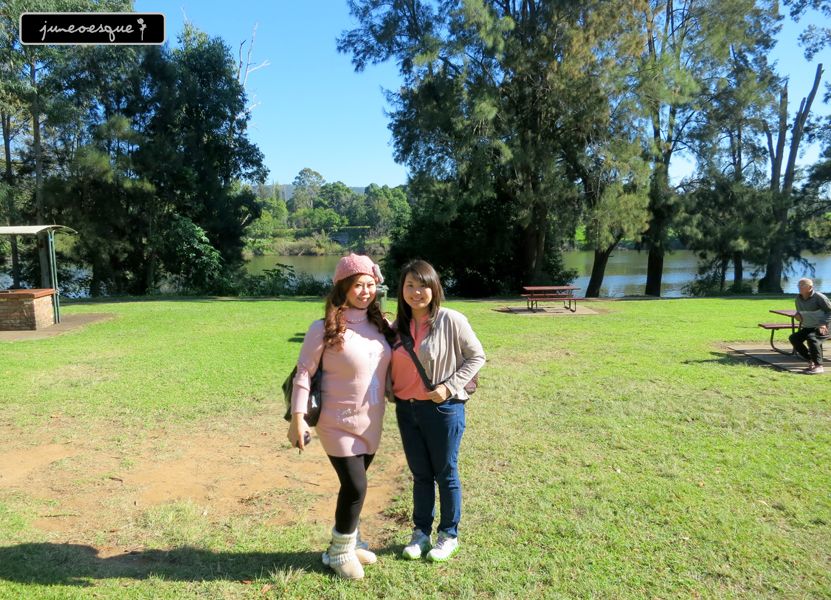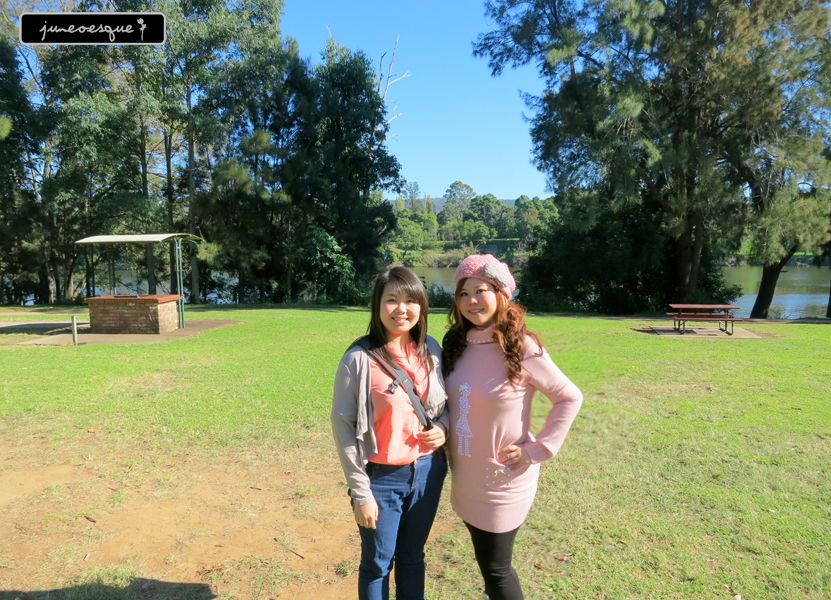 joey's pink shirt has been overwashed it looks white or offwhite!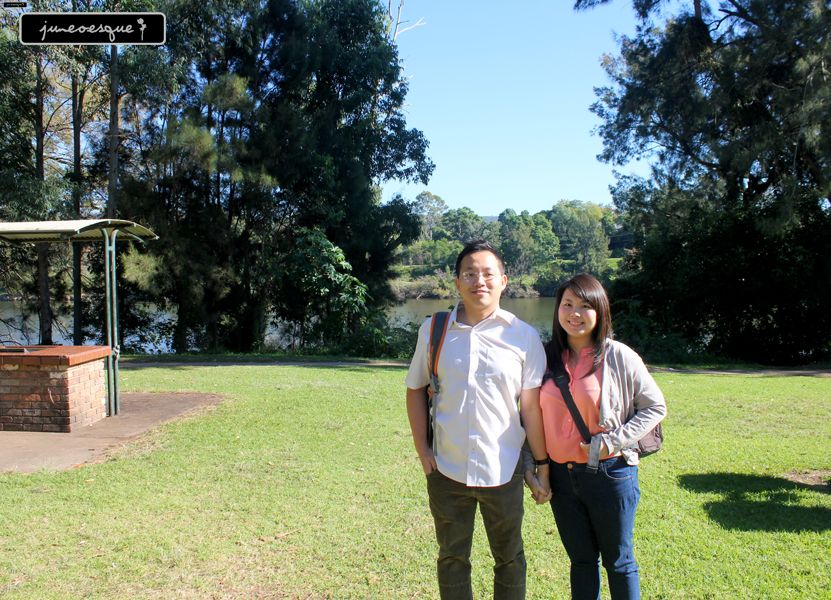 some kids i met at one of the reserve place they brought us to...
very cute right??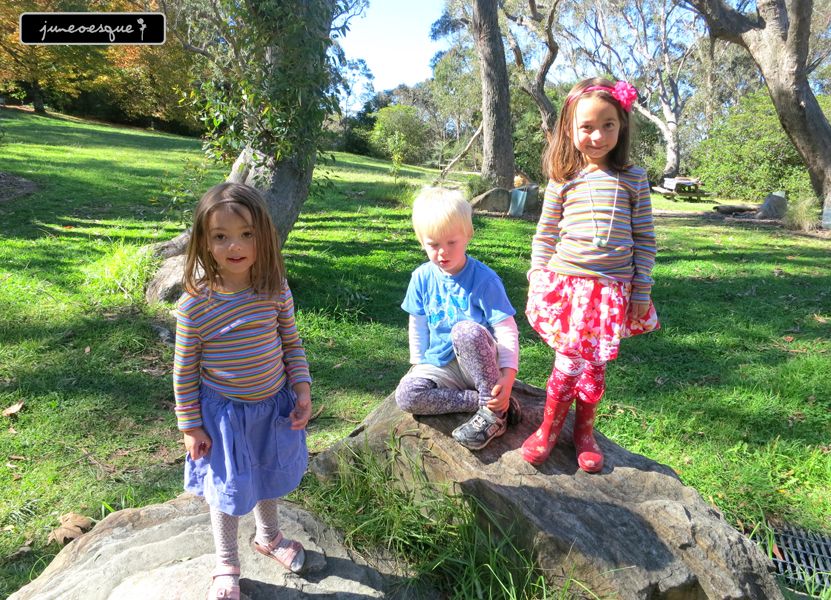 some hiking was involved and you know im not the hiking kind right? so i stayed low to wait for them while they hiked up....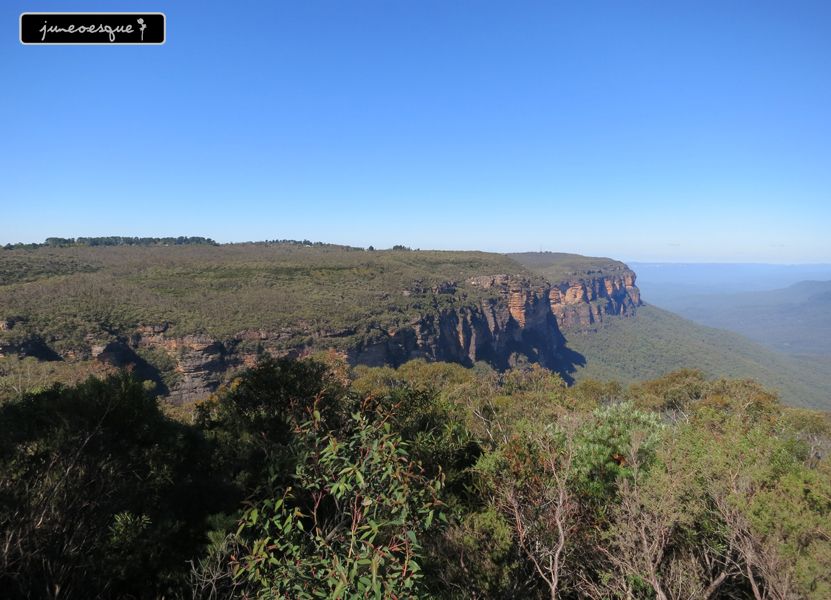 love the great weather!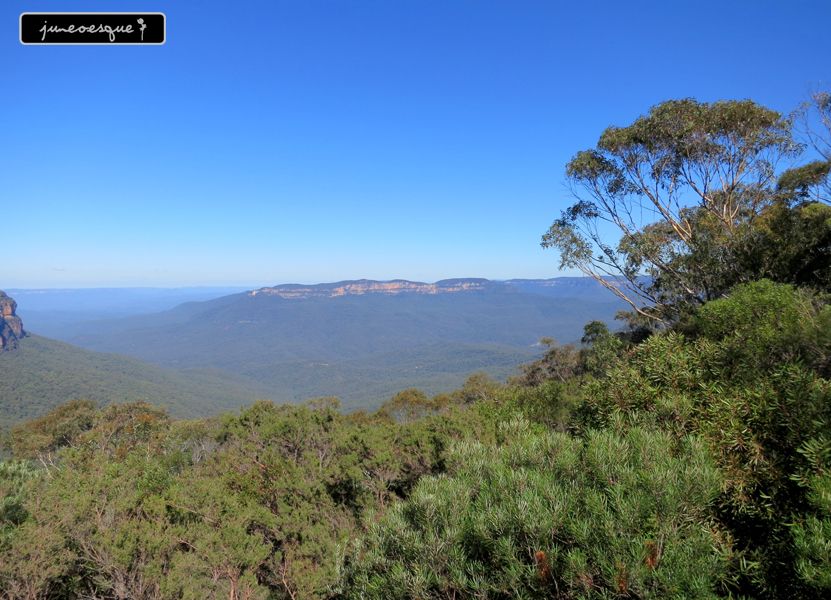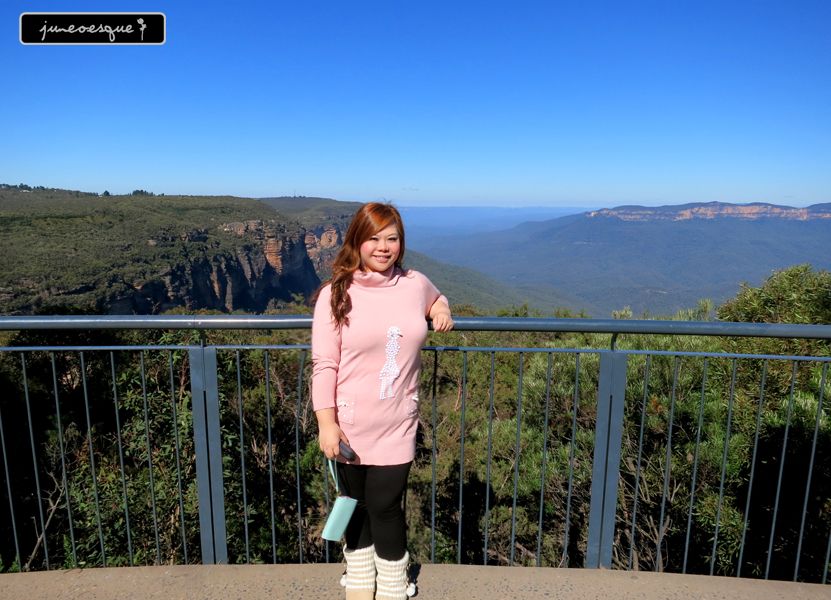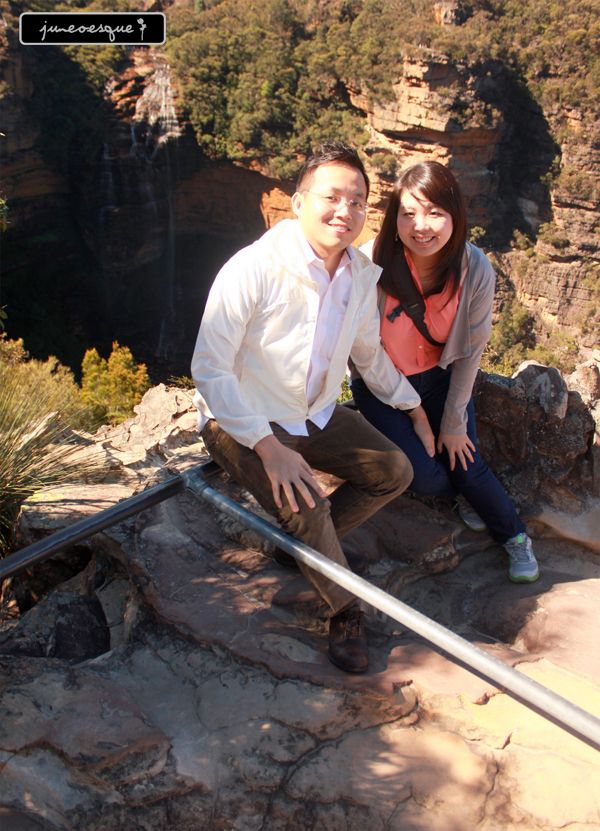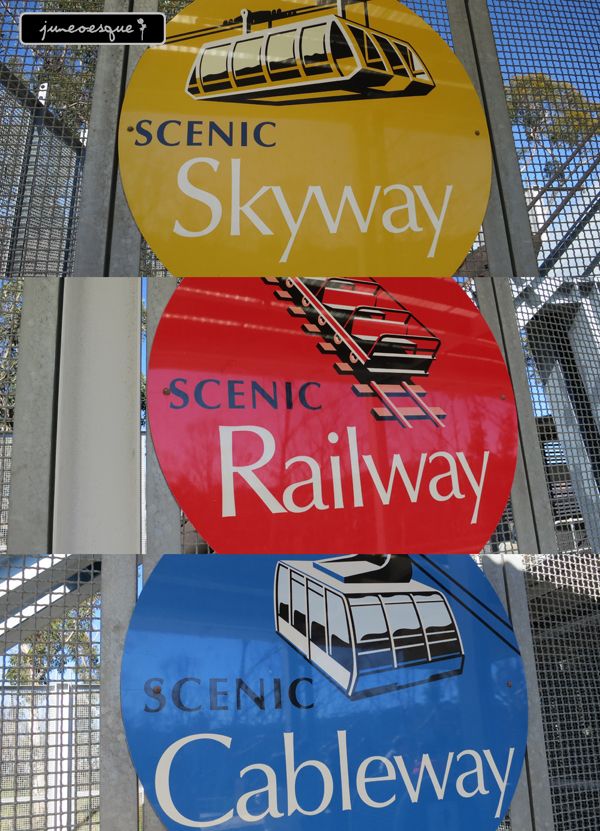 my pink hat looks cute on everyone!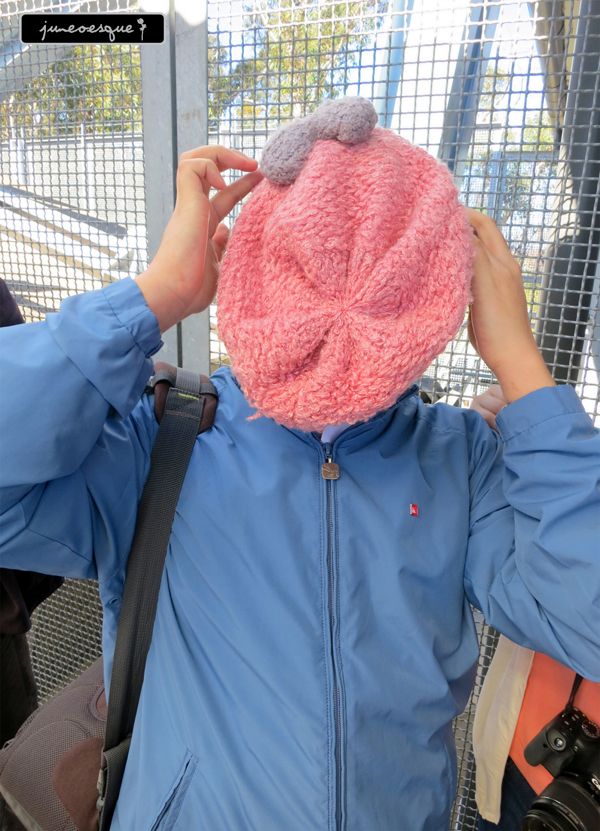 yes, i meant everyone! hahahahaha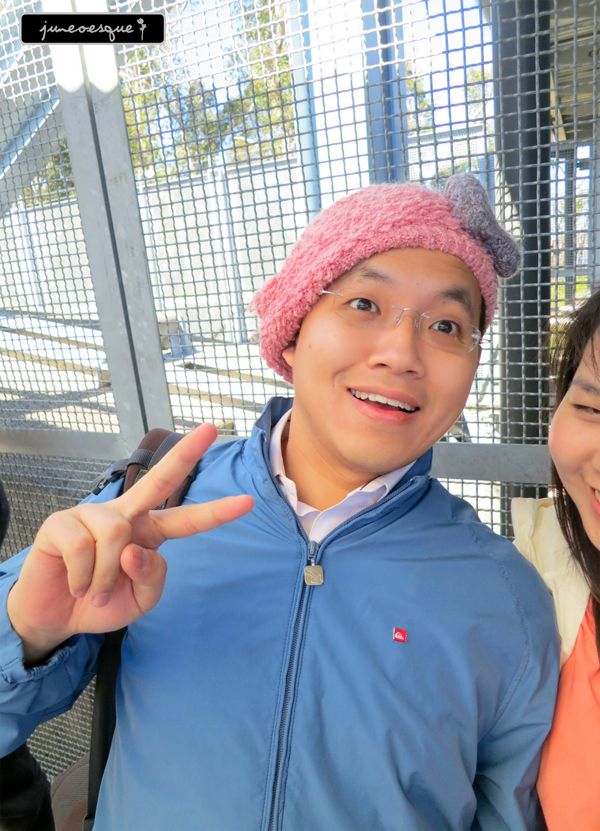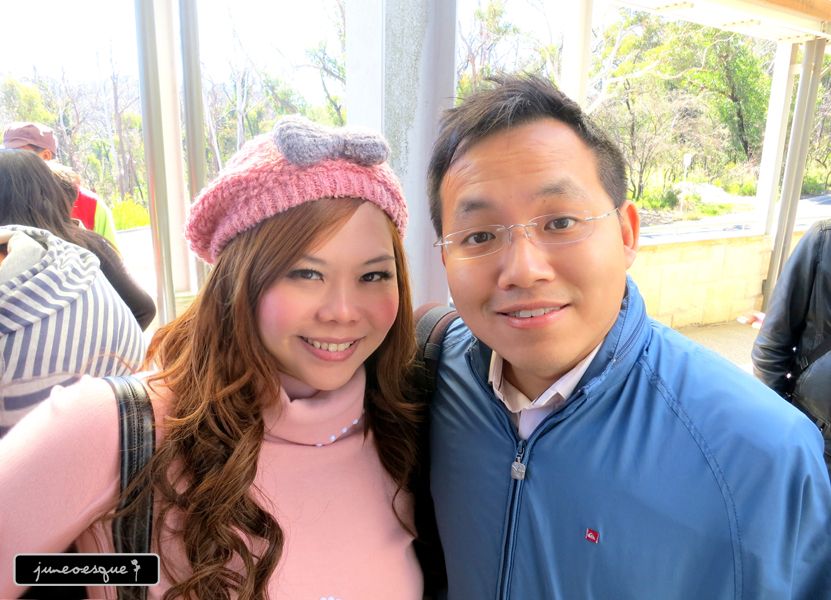 the sisters...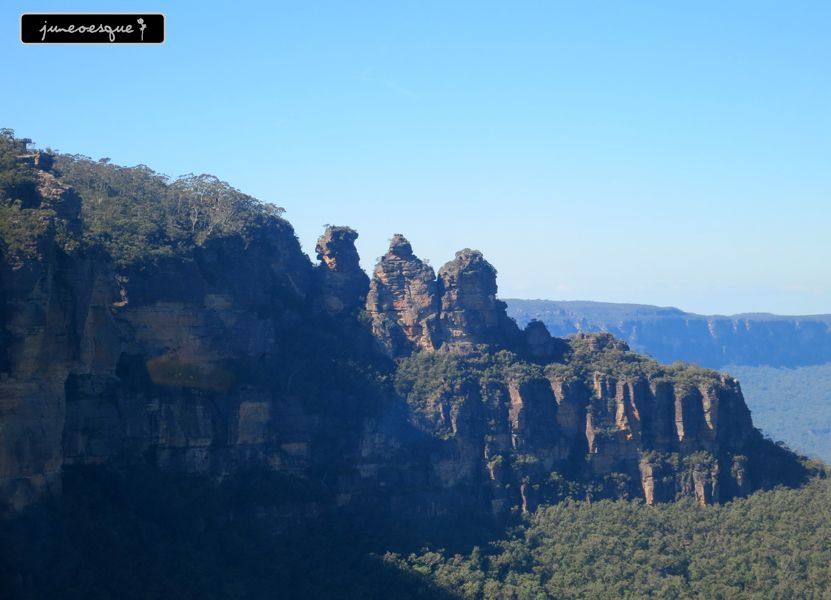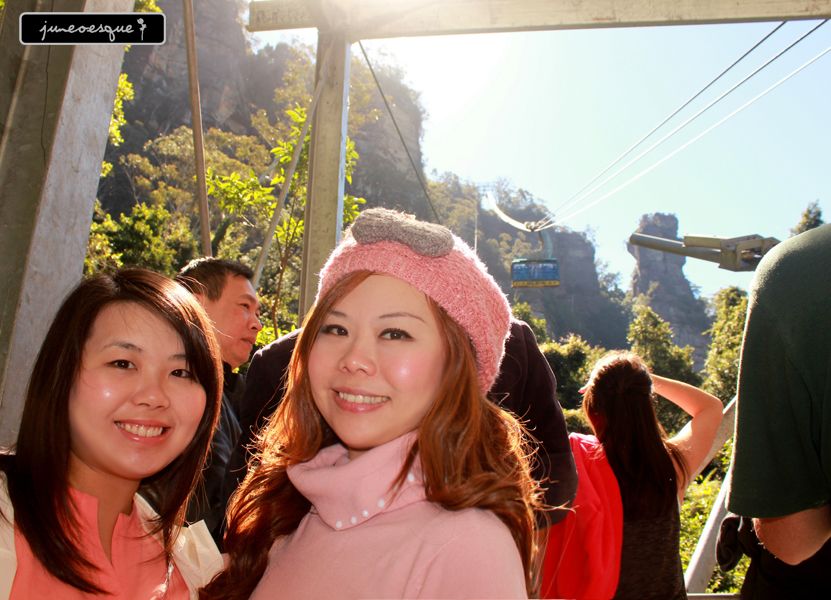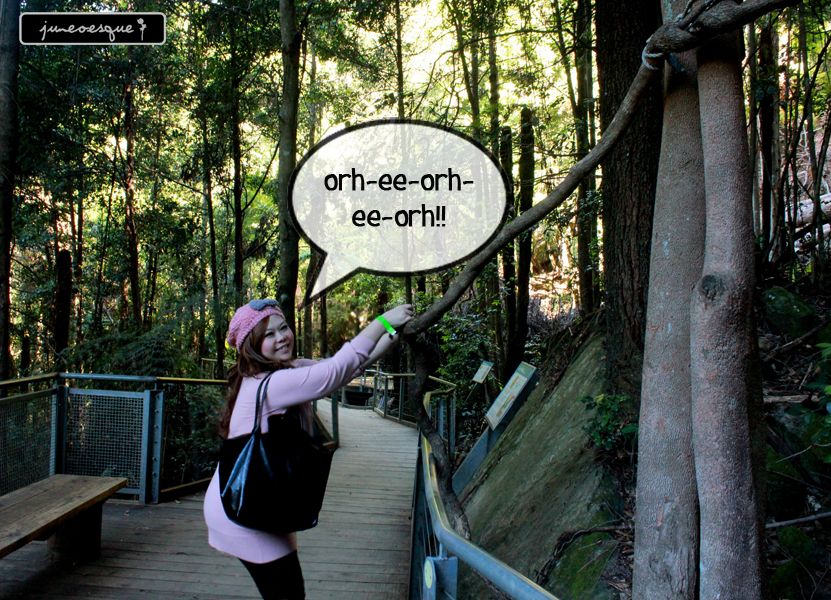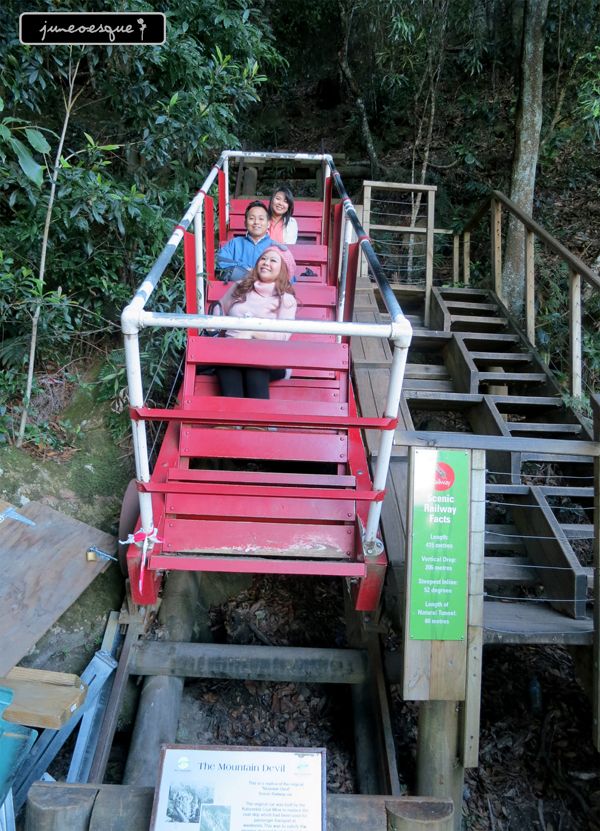 our tour guide mick!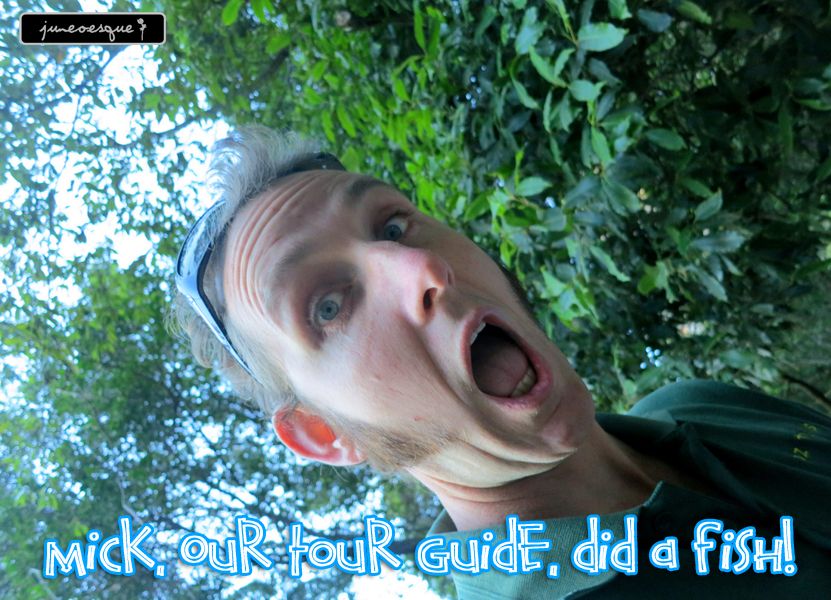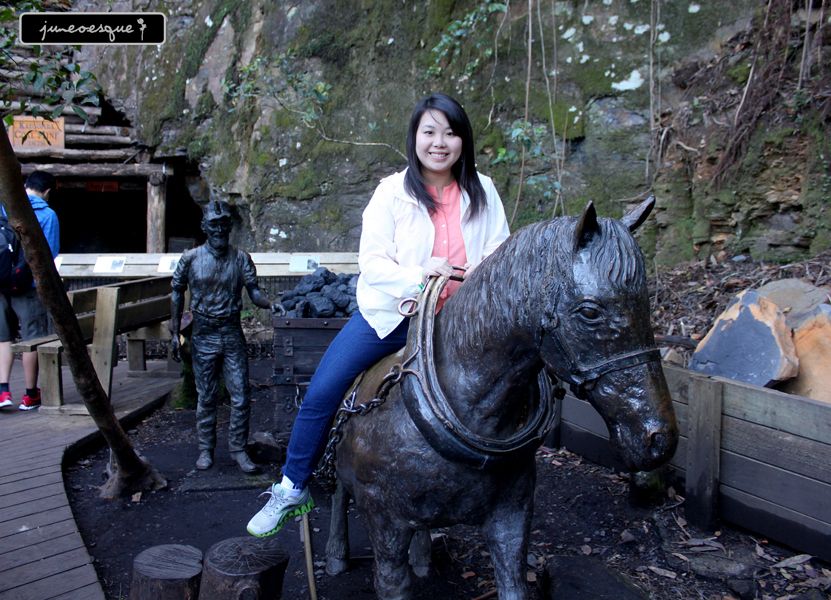 they tried to tell me sydney need to do horse riding, i was so scared. anyway we didnt have time for it... haha.. only this metal horse!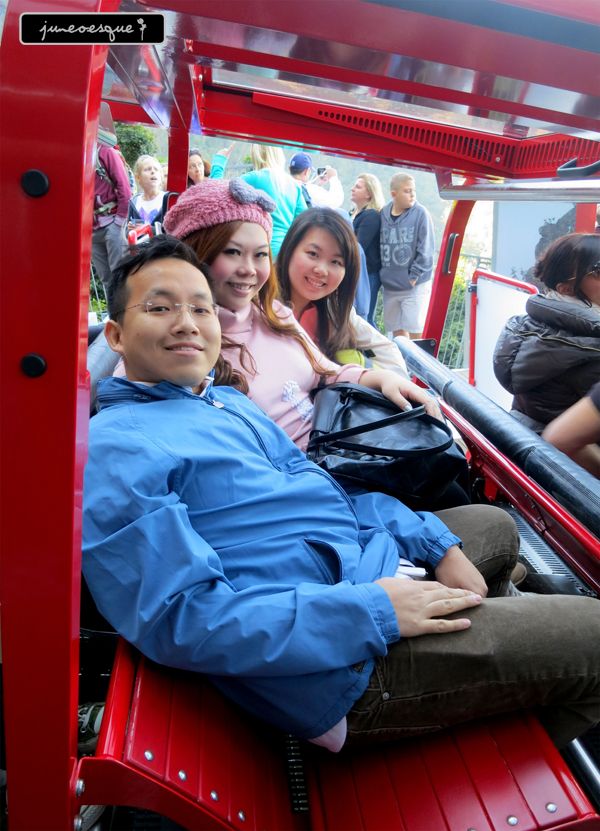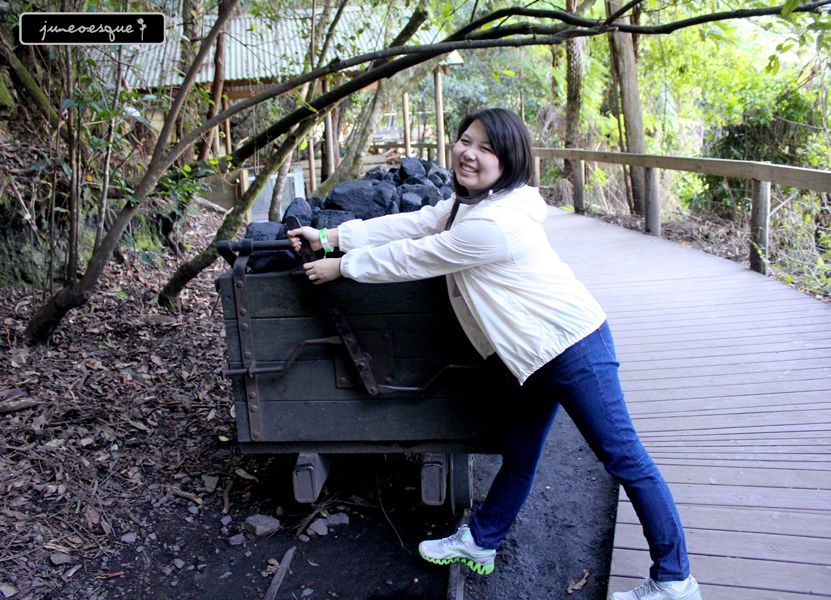 shan looks so cute right!!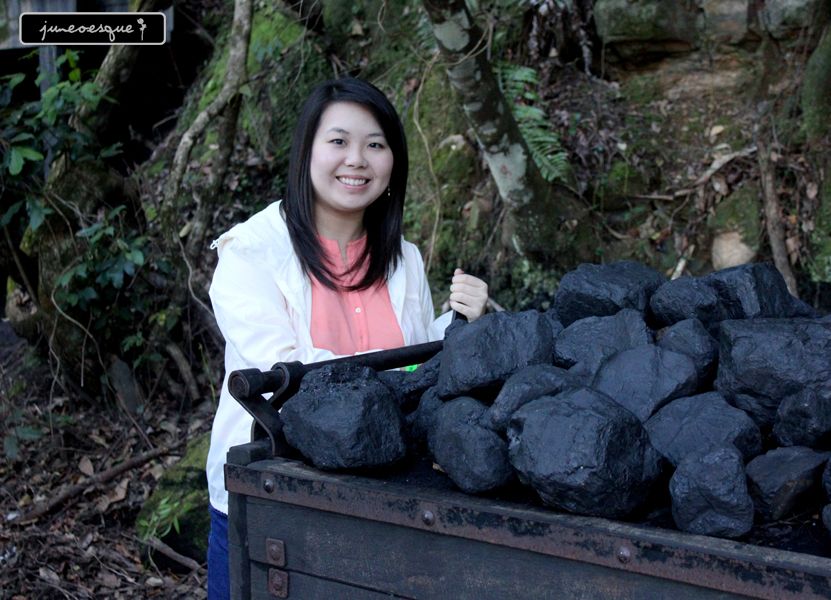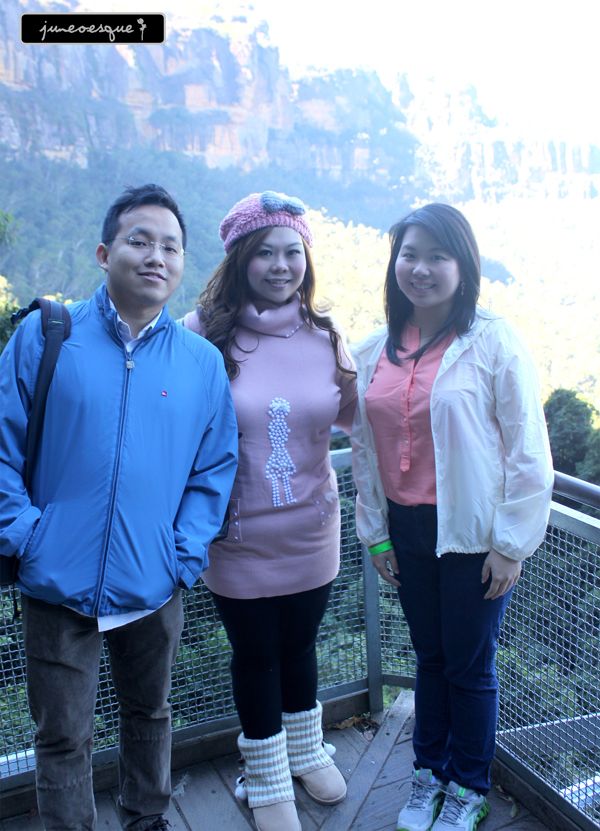 i was a little afraid to take the tram ride. it looks like some roller coaster.... >.<
boo hoo.. i scared! hahaa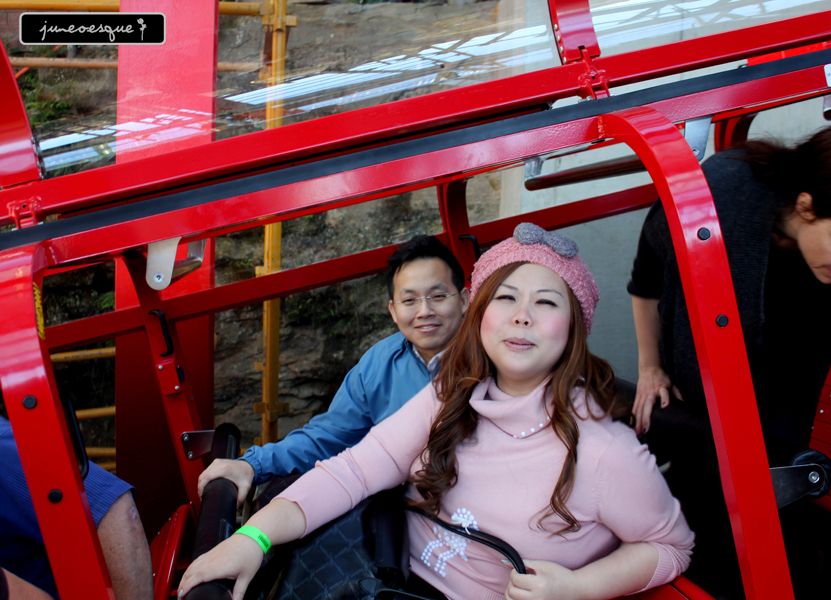 and this part is funny!!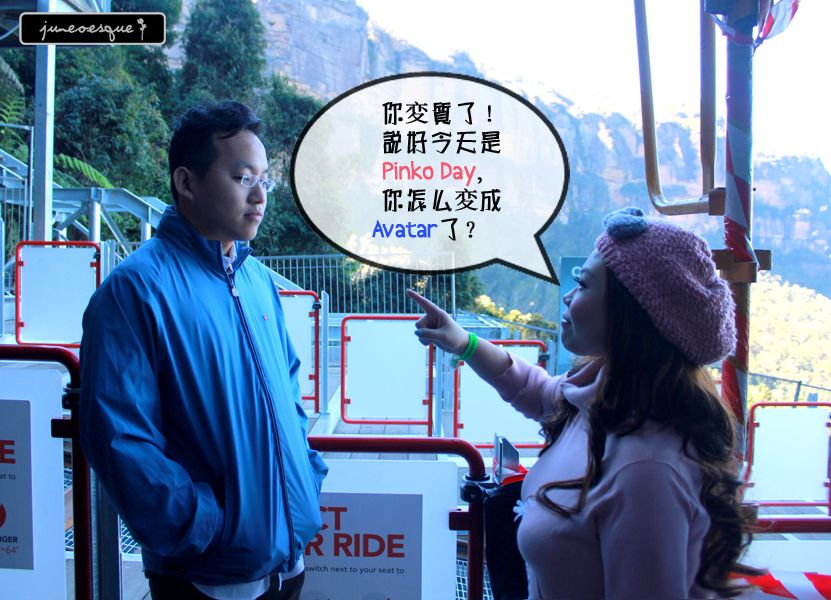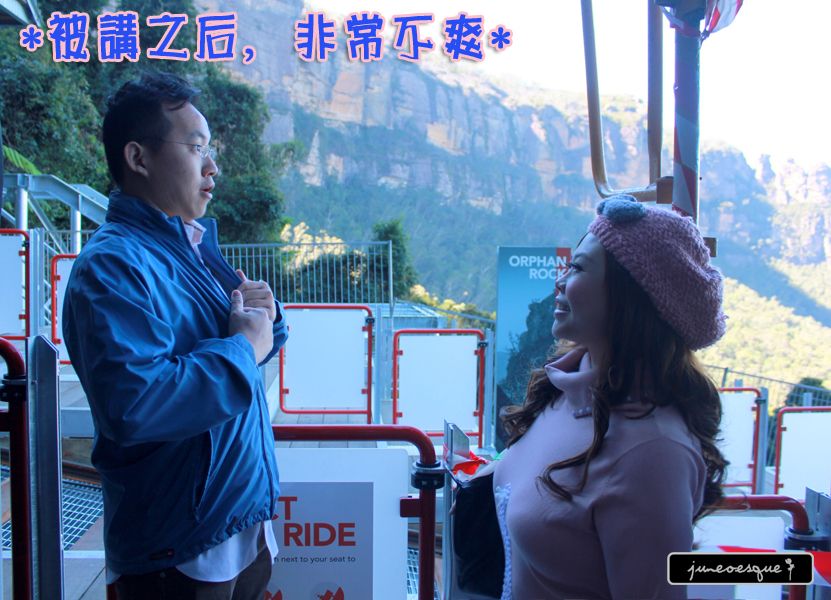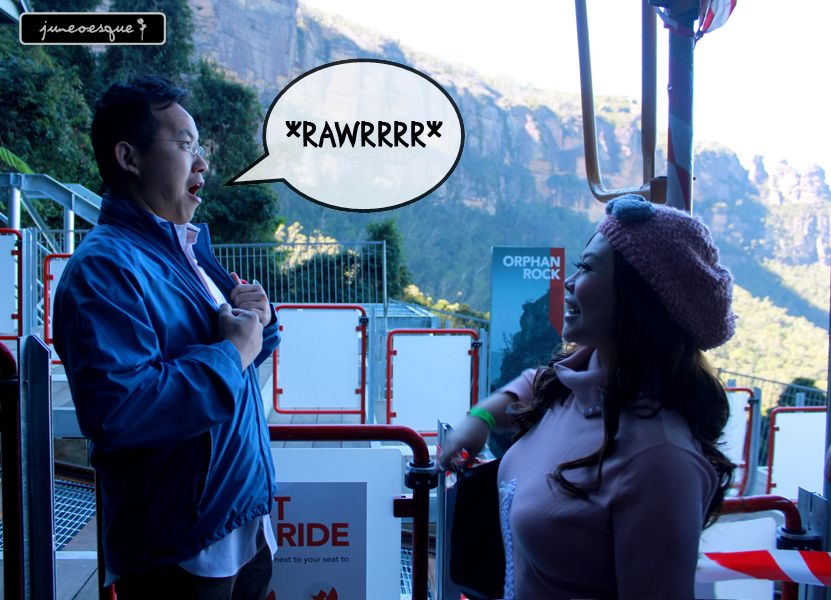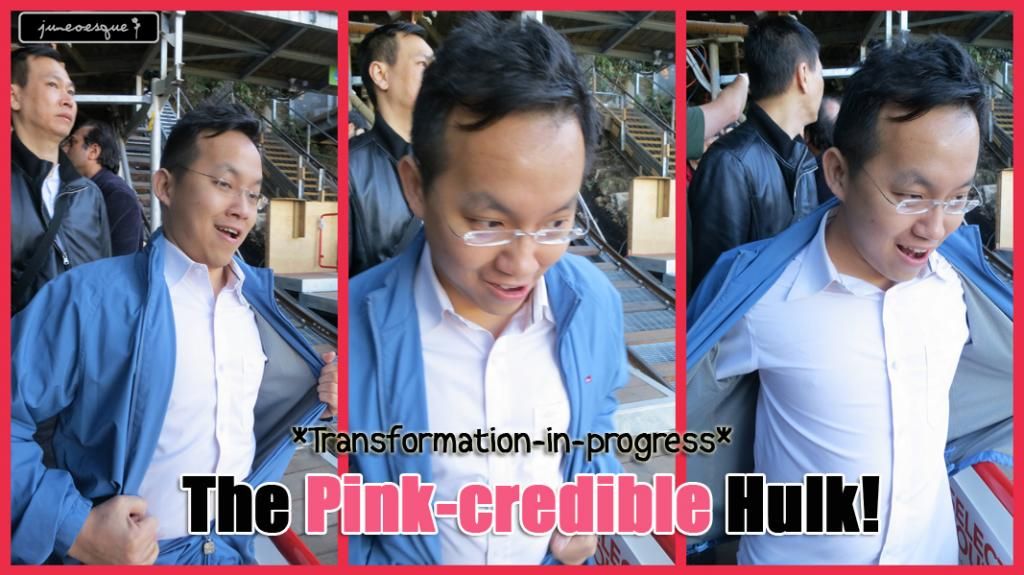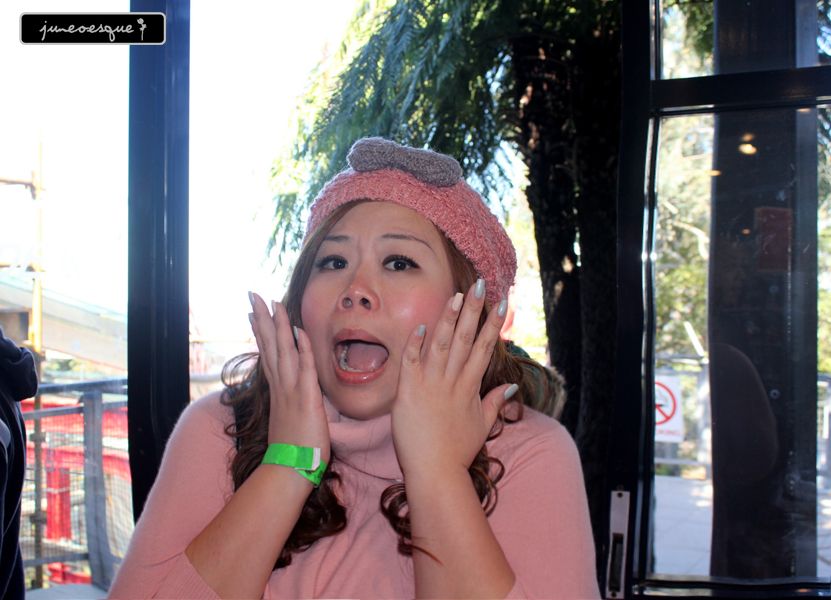 and when my cousin jessica saw from instagram that i was in australia, she strongly recommended this ice cream... Golden Gaytime....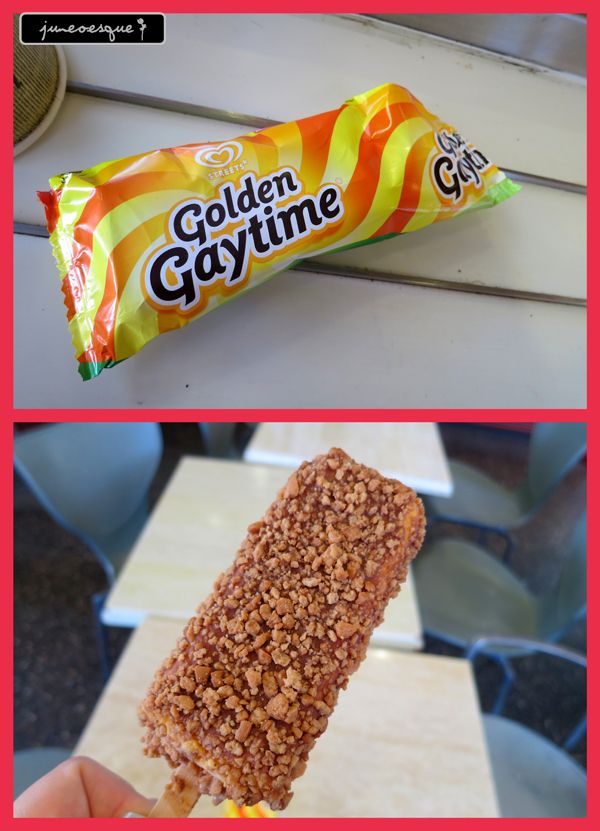 what a name. hahaha.. but very nice!! its like some vanilla with toffee icecream wrapped around in chocolate and some honeycomb and cookie like exterior. very yummy! after this, we totally threw our pink magnum agreement out of the window and we had gaytime like every day! its sooo good! available at most convenience stall and generally places where you can find magnum u should be able to find gaytime.
more pics!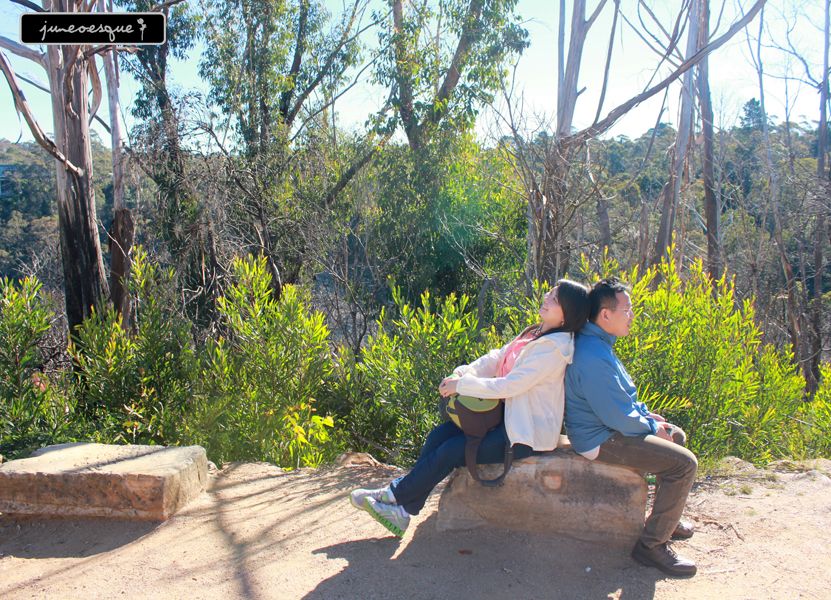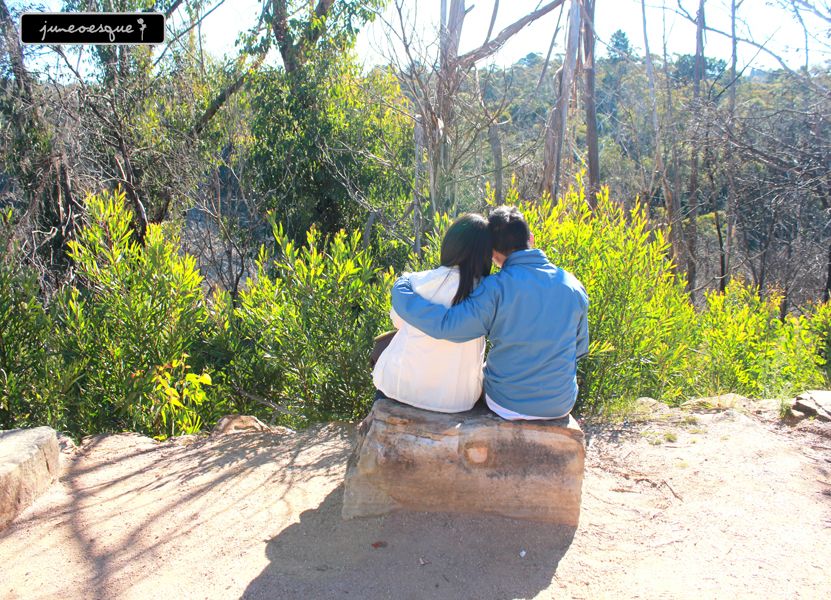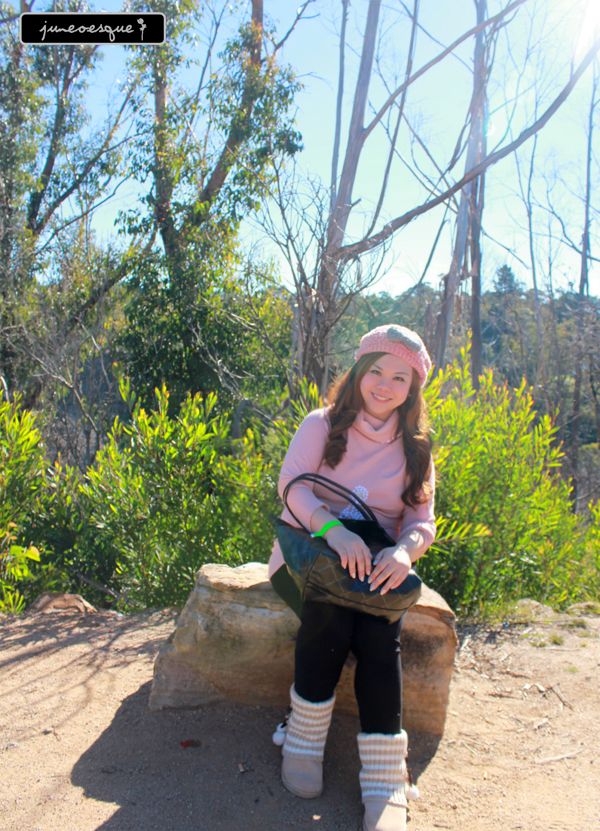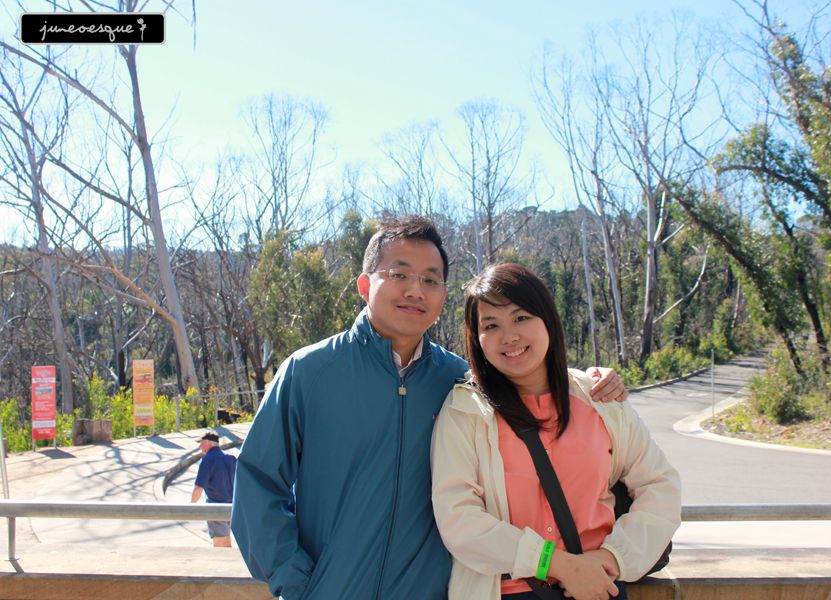 lunch was a rush affair at a small town near the blue mountains. it was rushed because there was quite a queue over at the cable car earlier hence we took another hike as per pics above.
anyway, ya, lunch!
Loaves and the Dishes

180A THE MALL LEURA
BLUE MOUNTAINS
NSW AUSTRALIA 2780
02 47 84 3600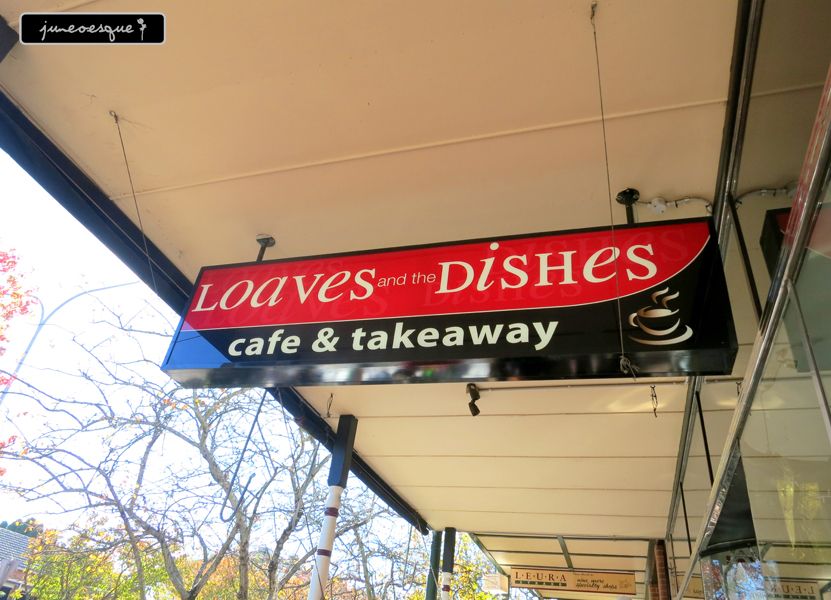 they are like a cafe and serve a selection of pies. CRAZY APPETISING LOOKING PIES. seriously! If you know of any place in singapore that sells such yummy looking pies, please let me know!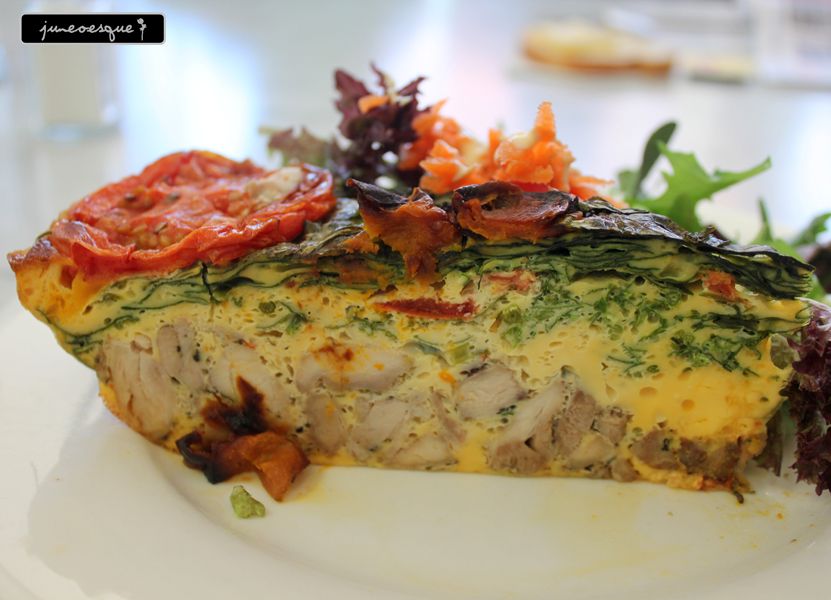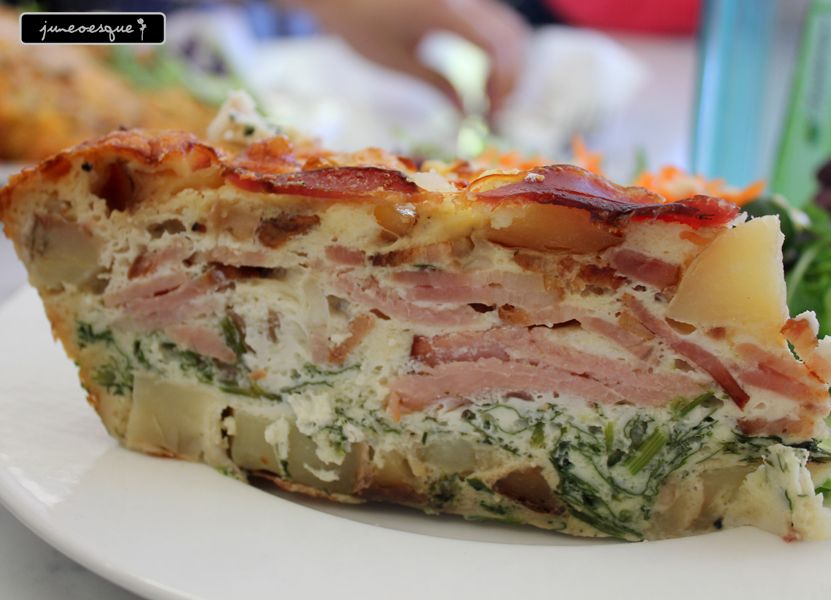 the pies were so amazing. not cheap thou. each piece was probably about Aud$14 - $20.
but they were really awesome and you can really taste the quality of the ingredients. the chunky ingredients and they are so tasty! particularly like the bacon and egg and spinach one. super good!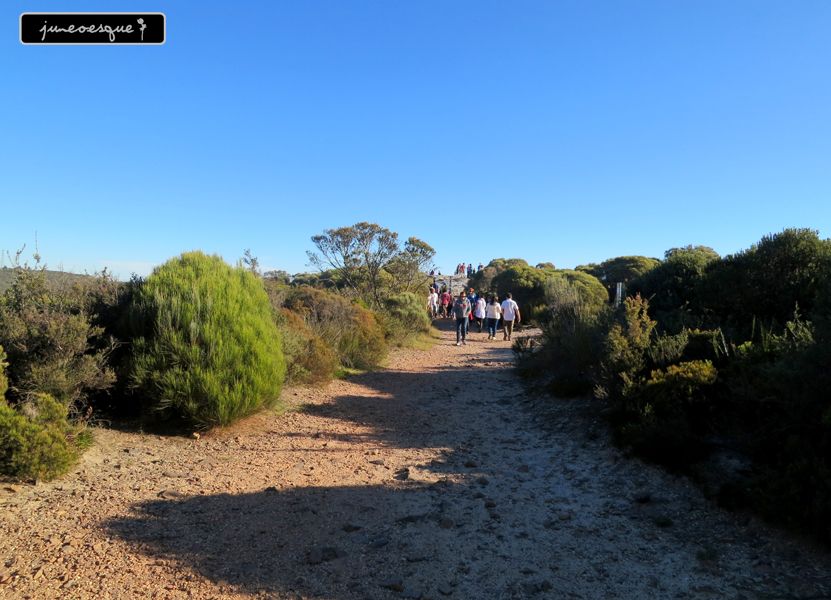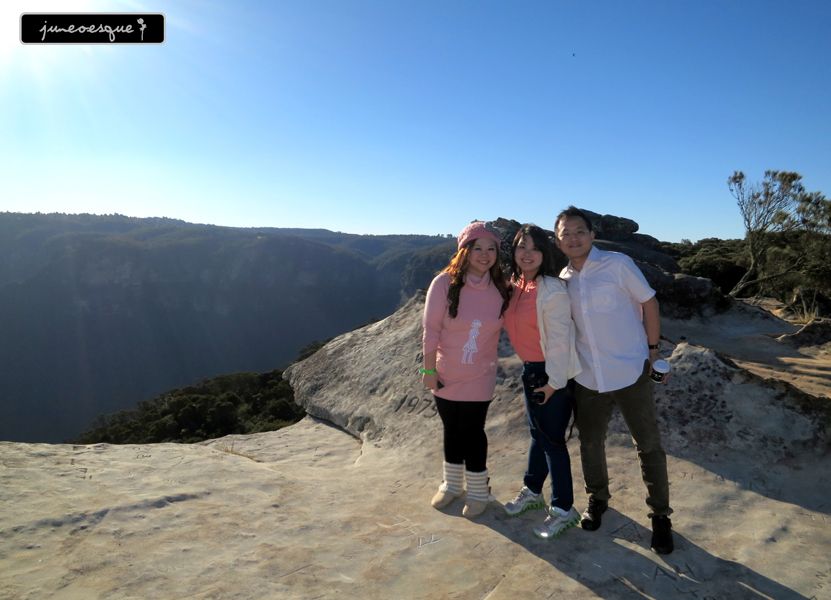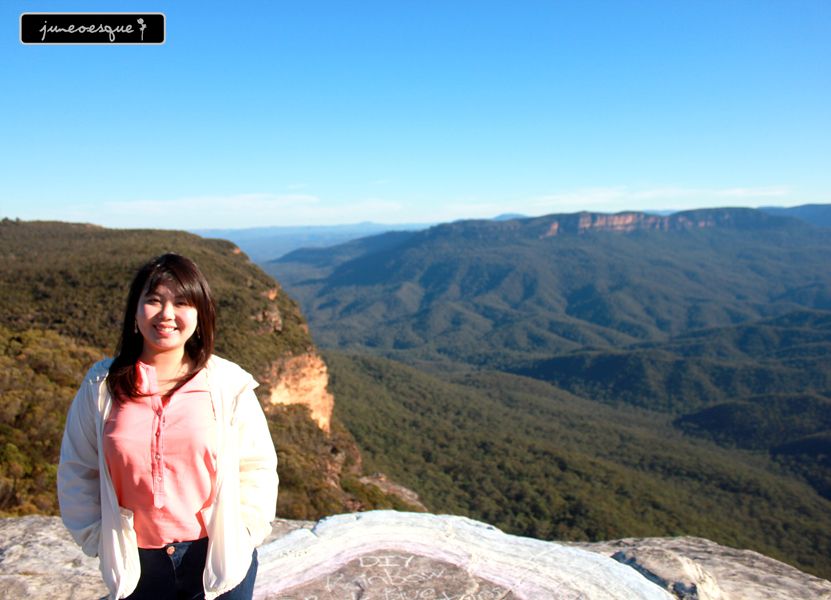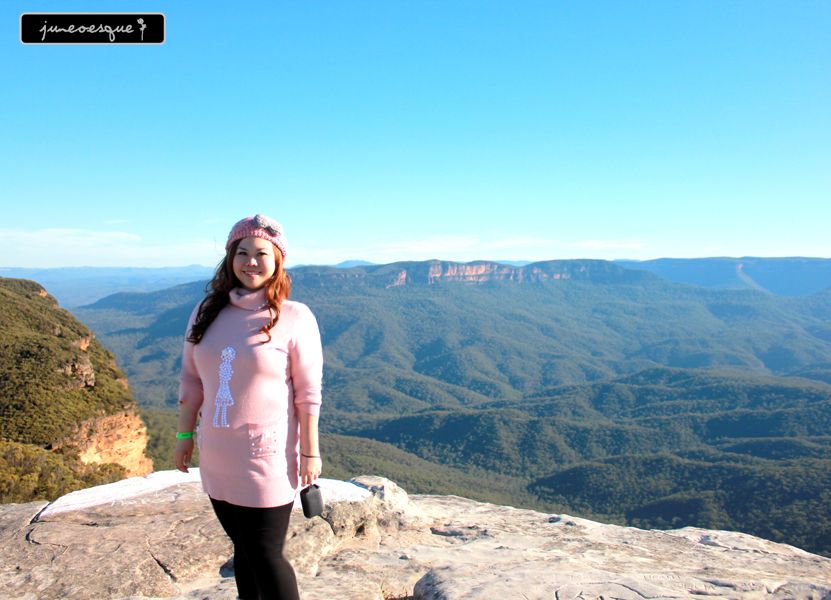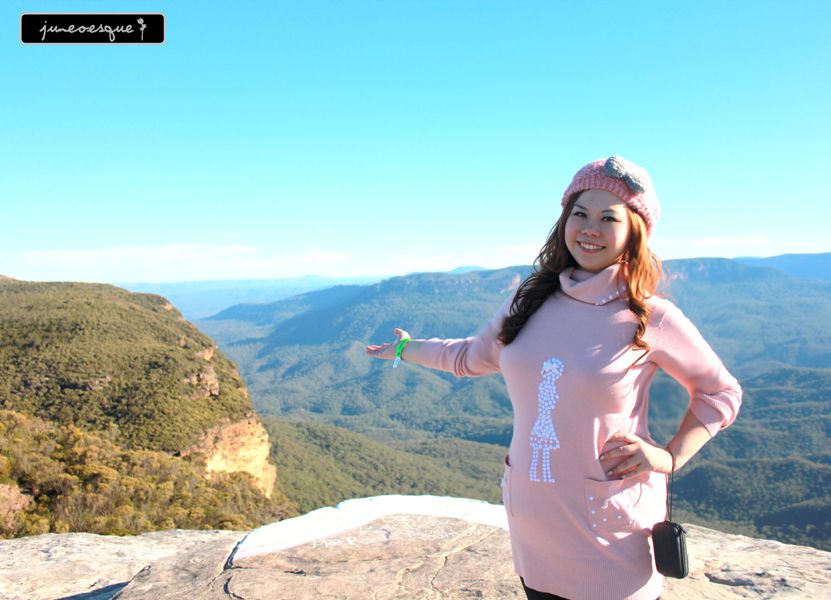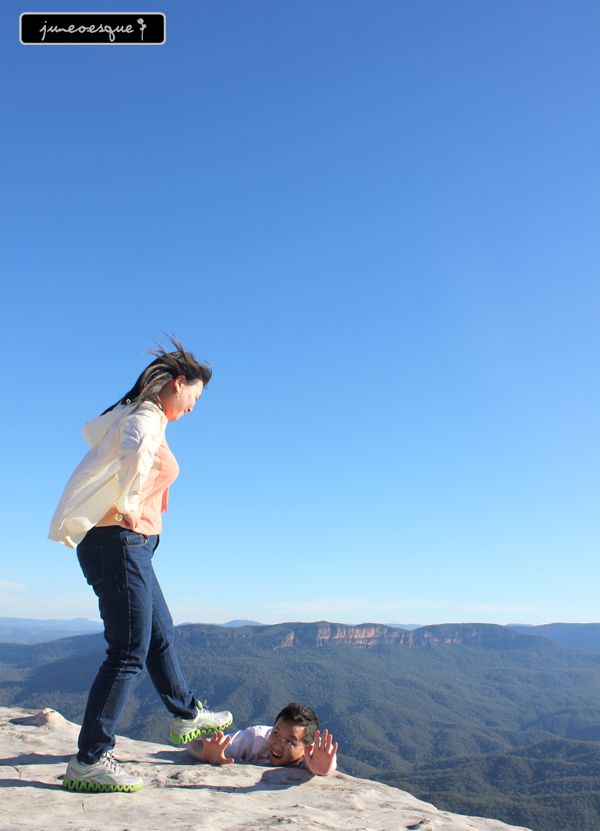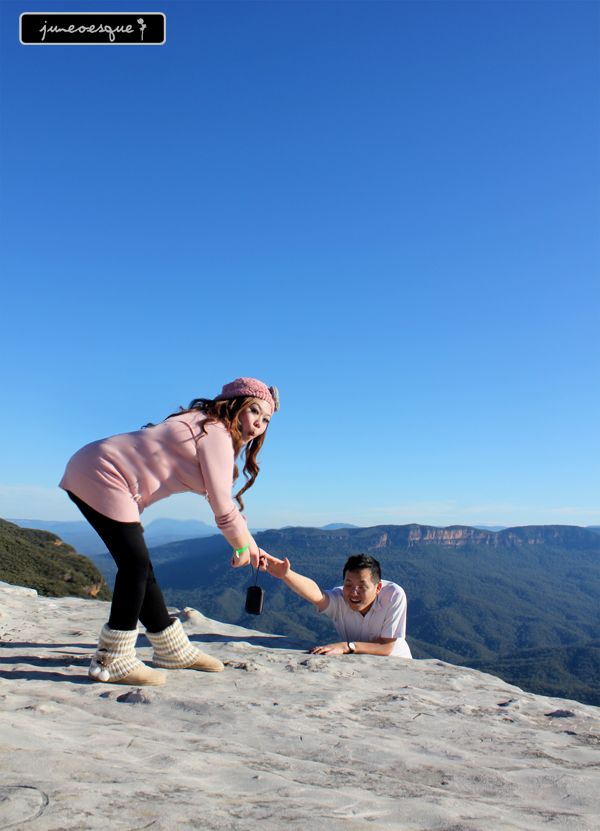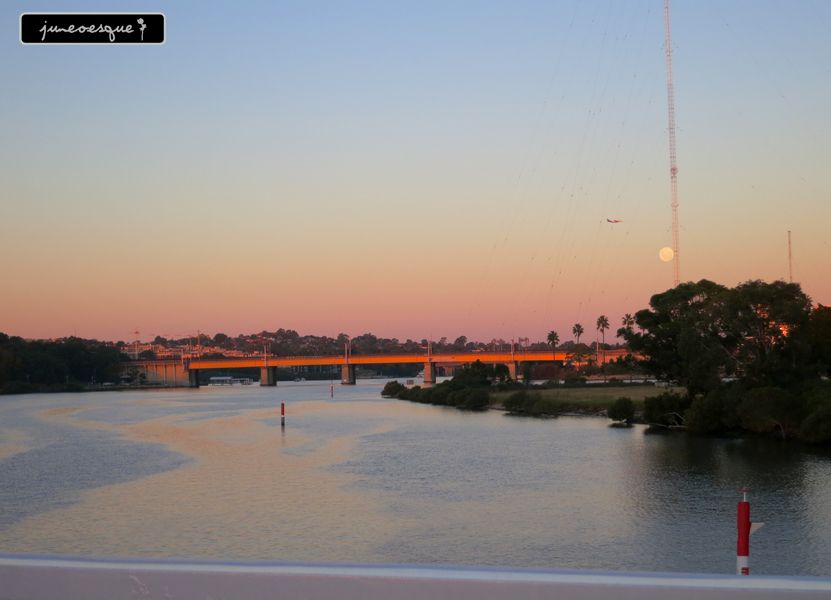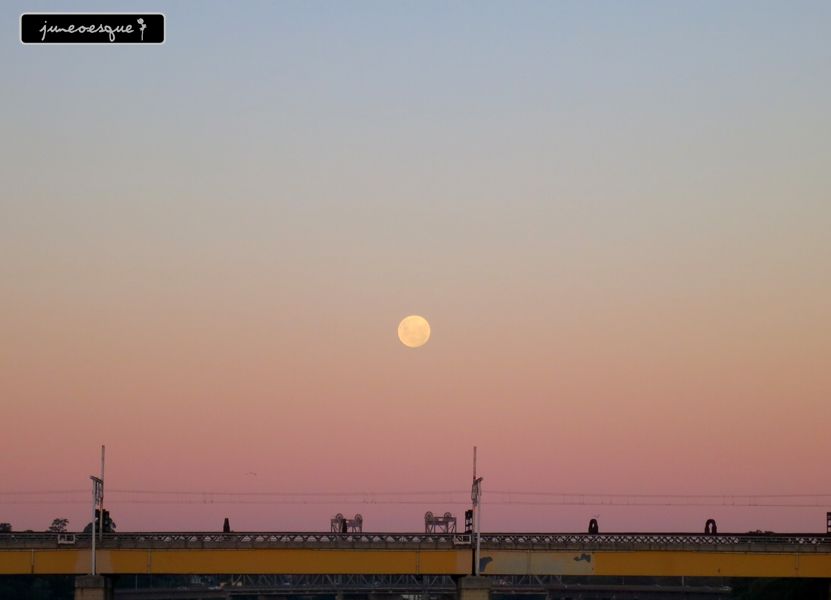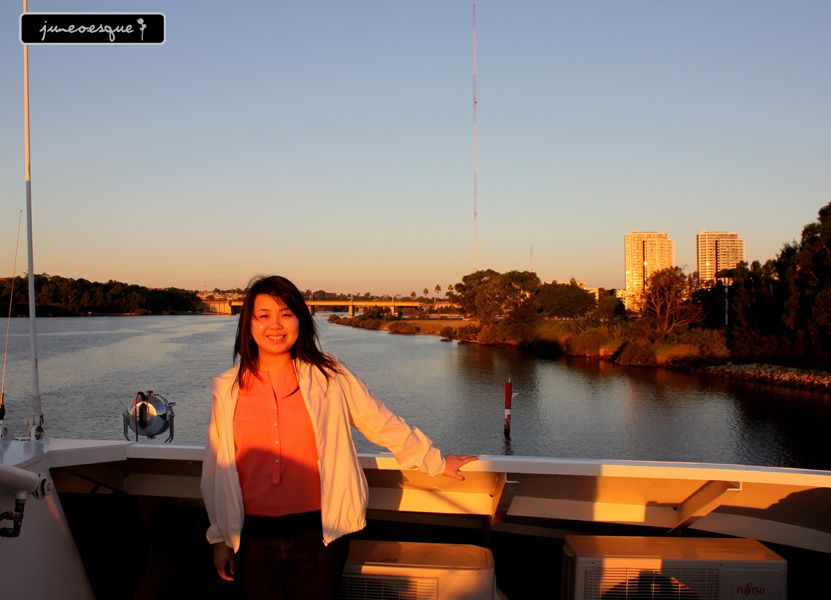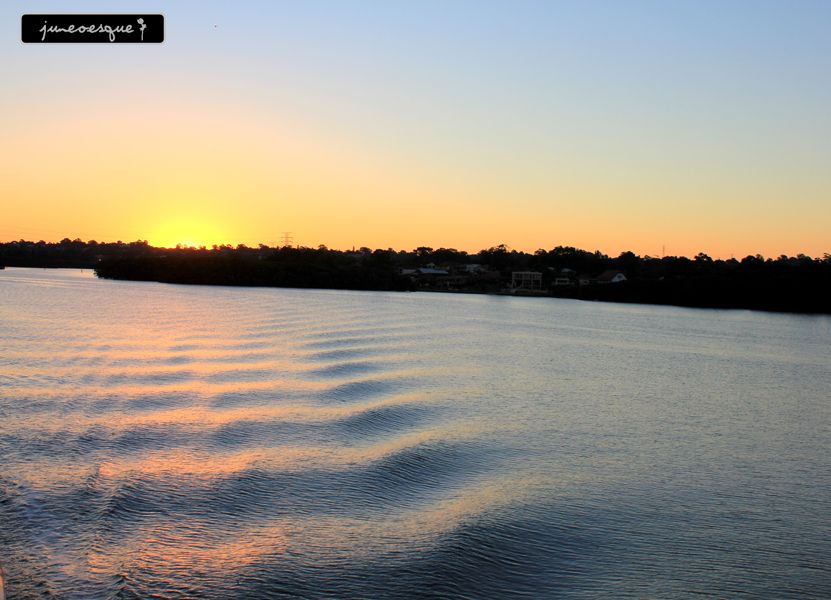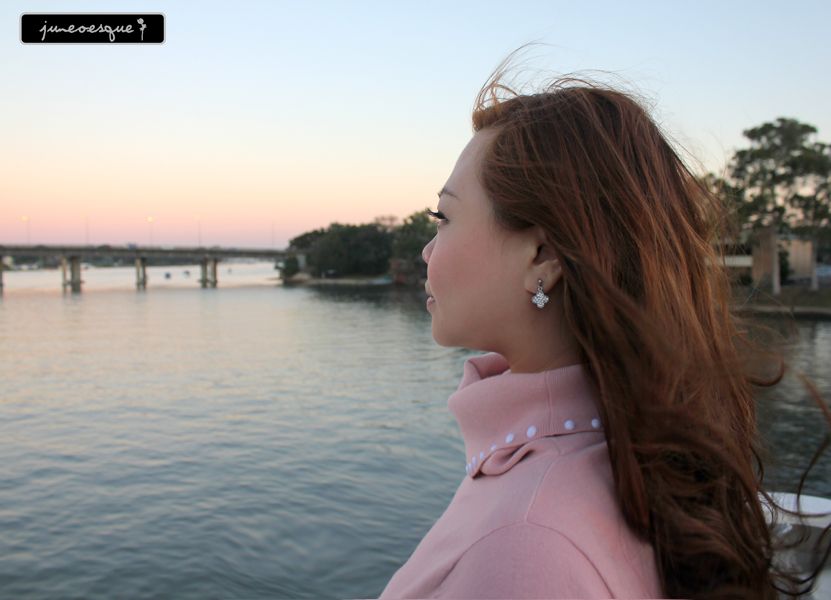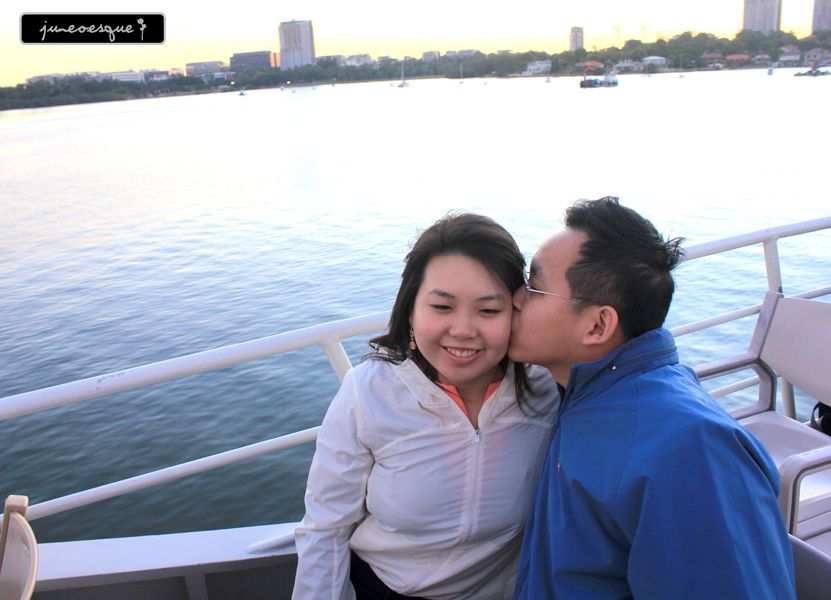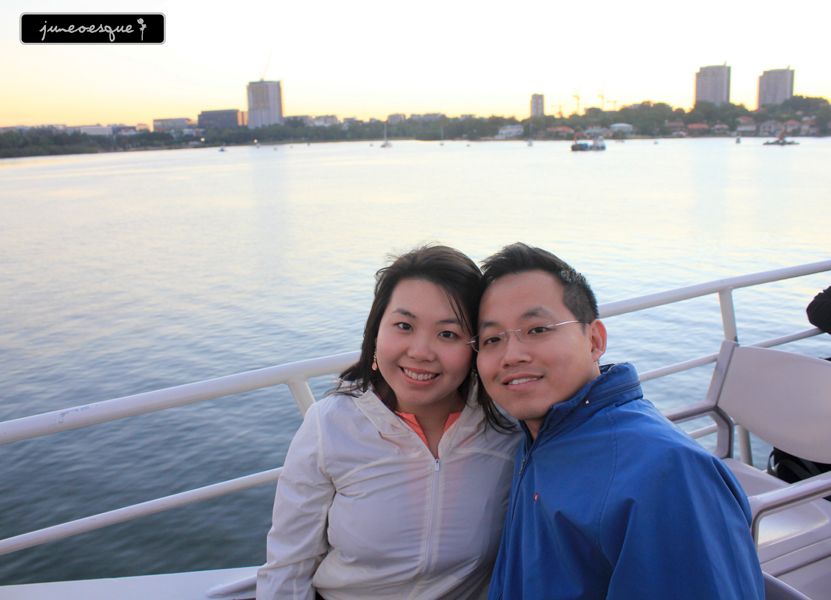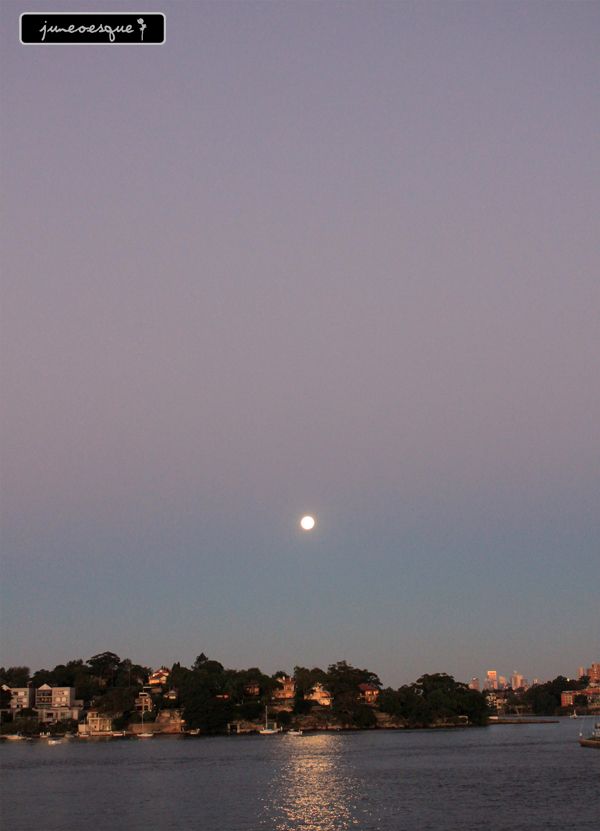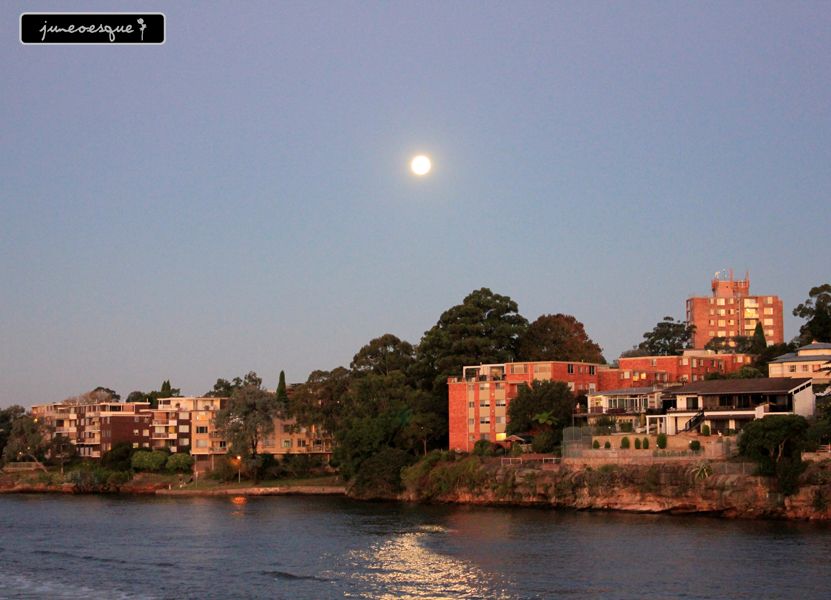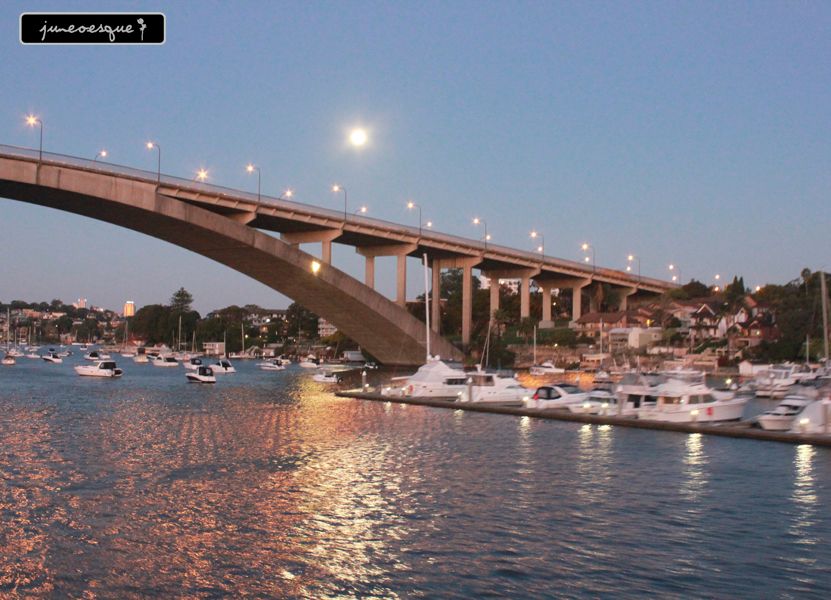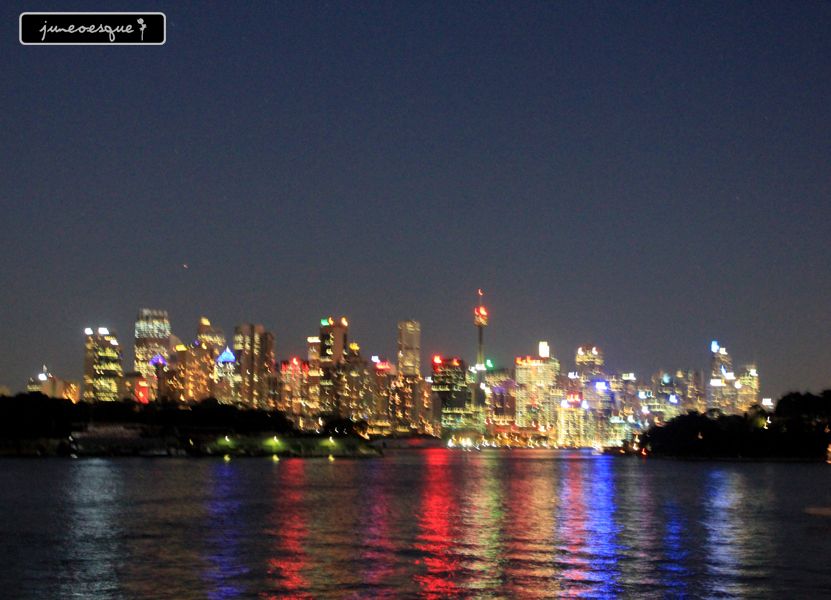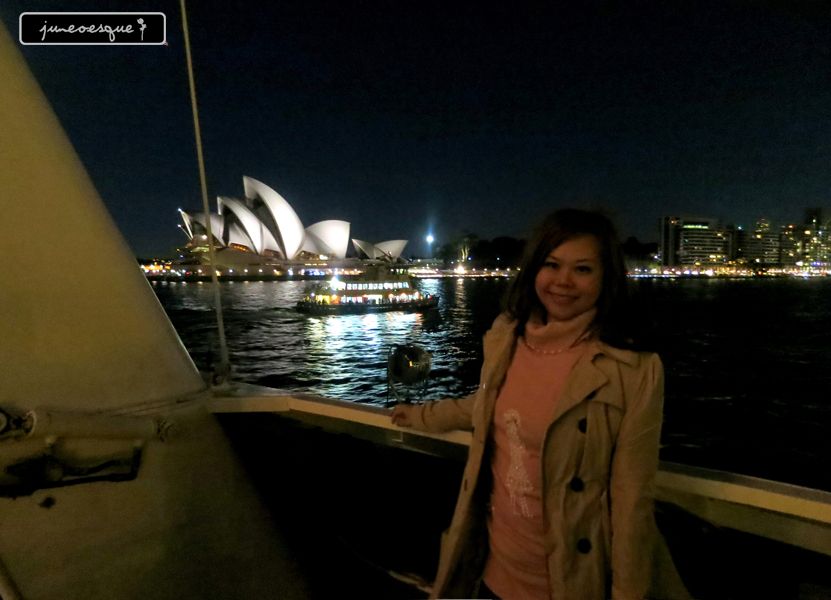 the cruise above ended our day tour and we alighted at Circular Quay.
While waiting for Wayne to arrive, Joey bought some lucky draw thingy and he actually won!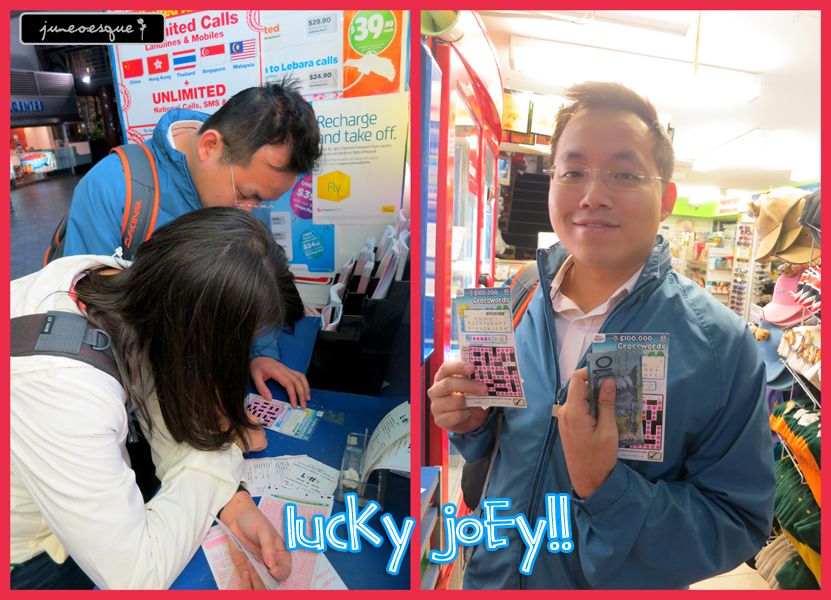 i tried also. lost -.-
dinner was at Cafe Sydney...
5th Floor/31 Alfred St
Sydney NSW 2000, Australia
+61 2 9251 8683
joey and shan googled this place to be ranking high on trip advisor. this place has an awesome view! too bad we werent seated outdoors....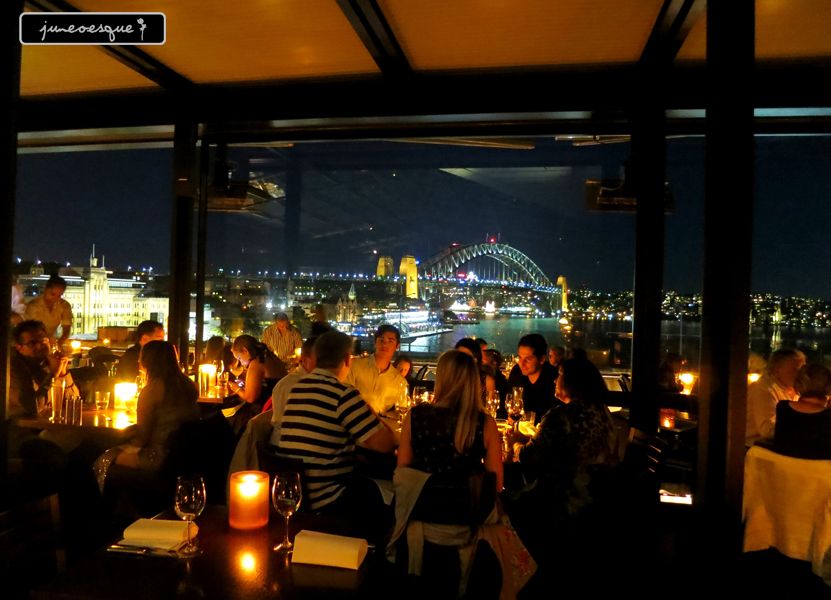 i had half a dozen of very fresh oysters (aud $21.50)! yummy!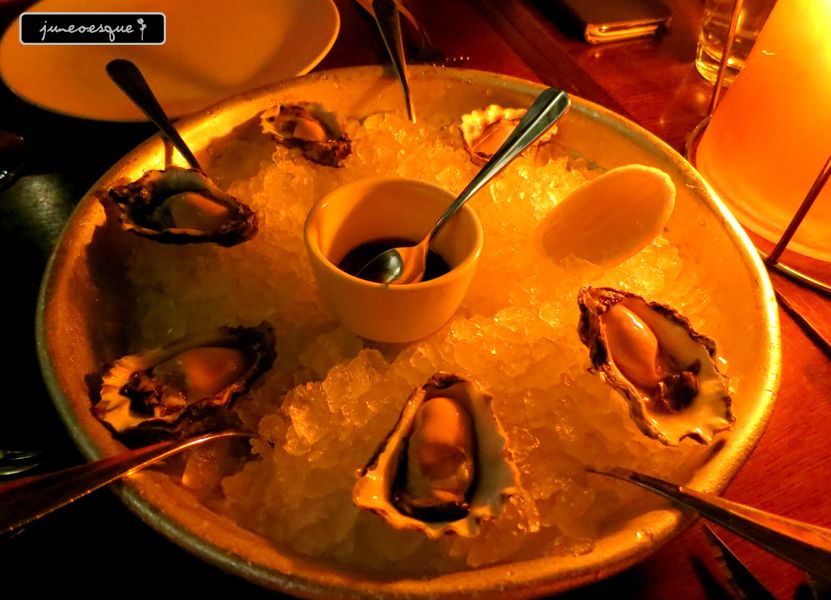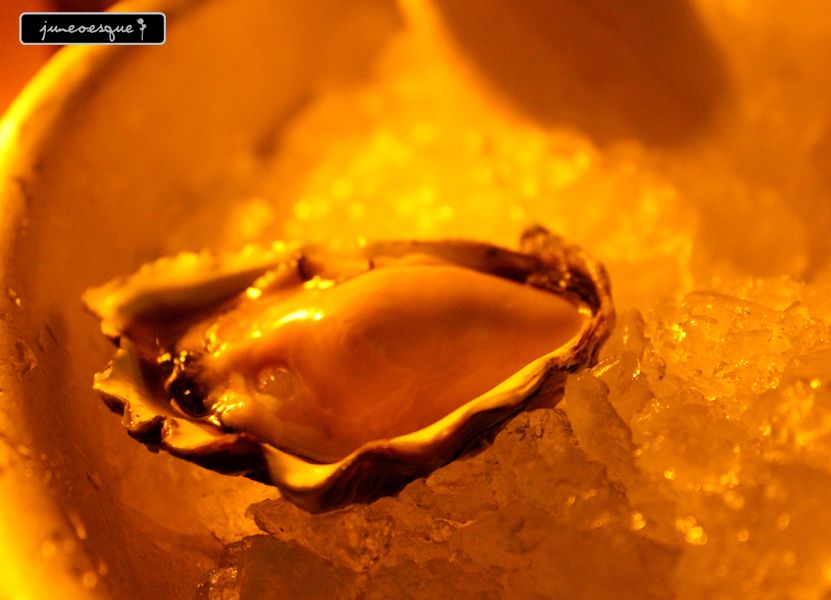 wagyu carpaccio (aud$27)
the wagyu carpaccio was good. thinly sliced, melts in the mouth!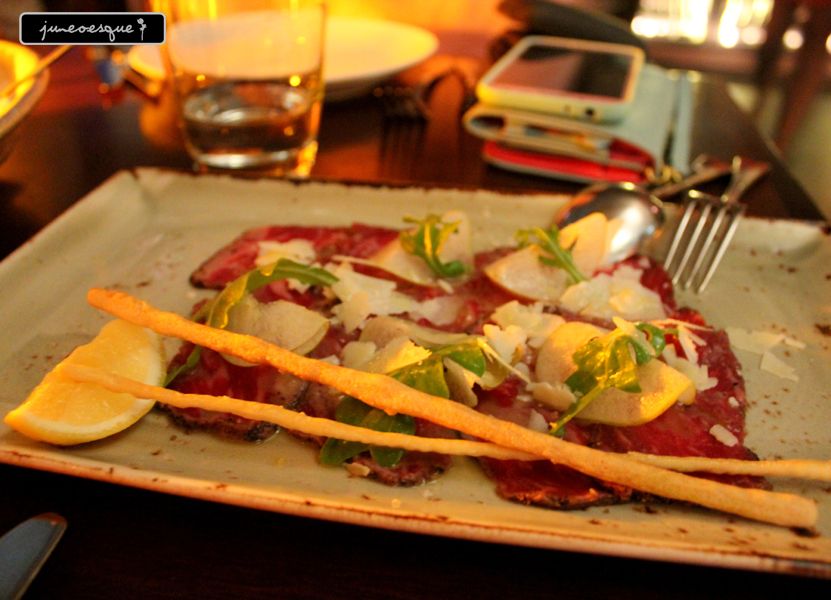 crab cake (aud$27)...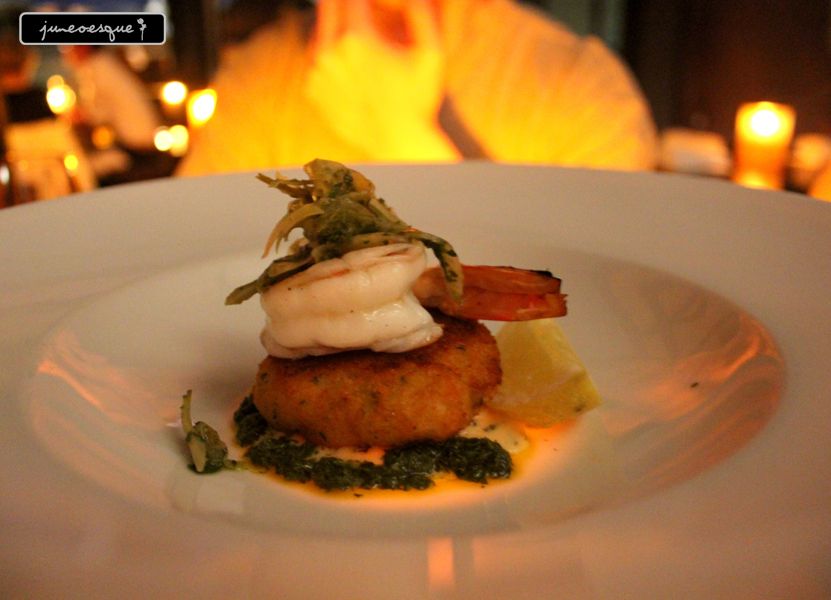 the crab cake was good too!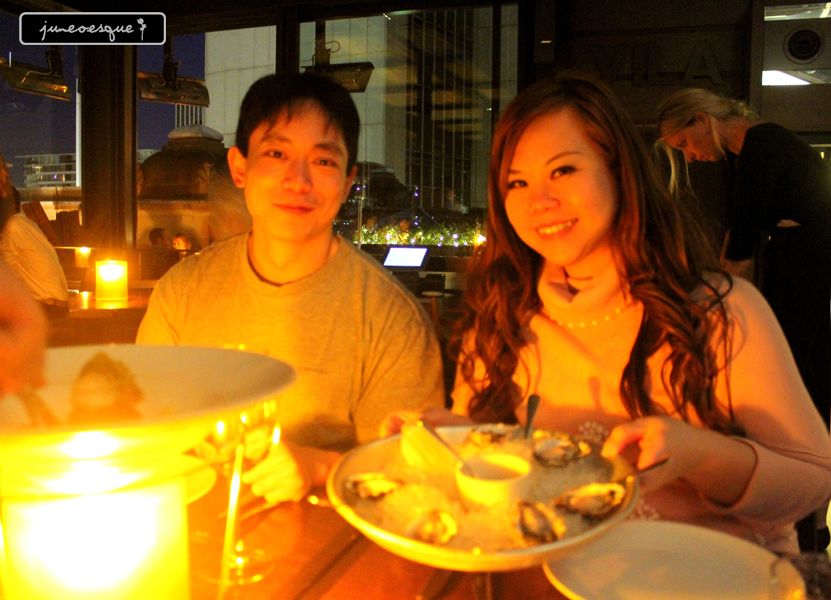 for mains, wayne had the pork (aud$39)...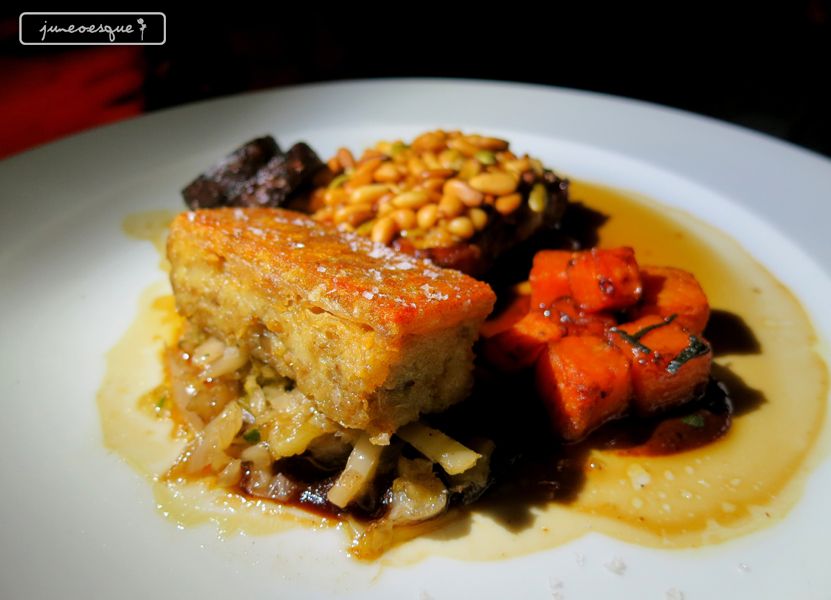 i had the steak (aud $39)...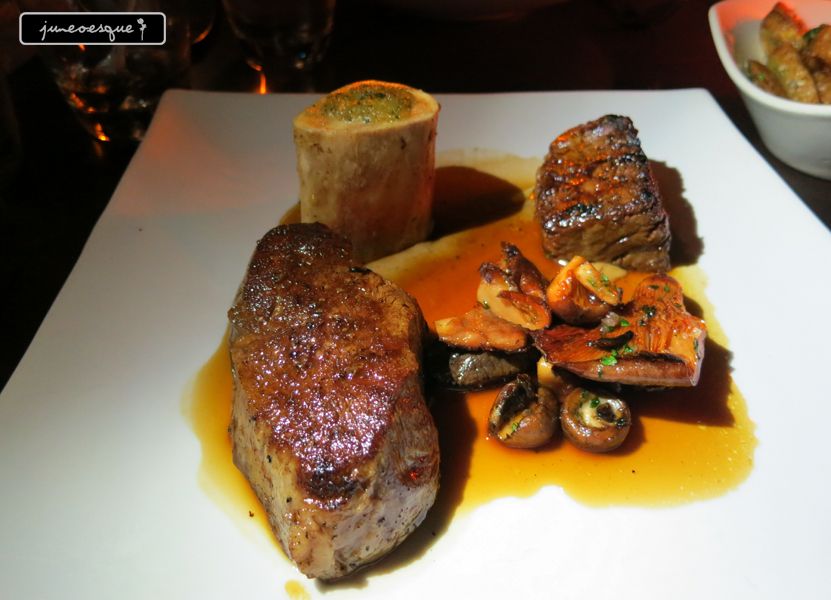 it was pretty good. the bone marrow was also really yummy.
shan had the duck leg with foie gras sausage...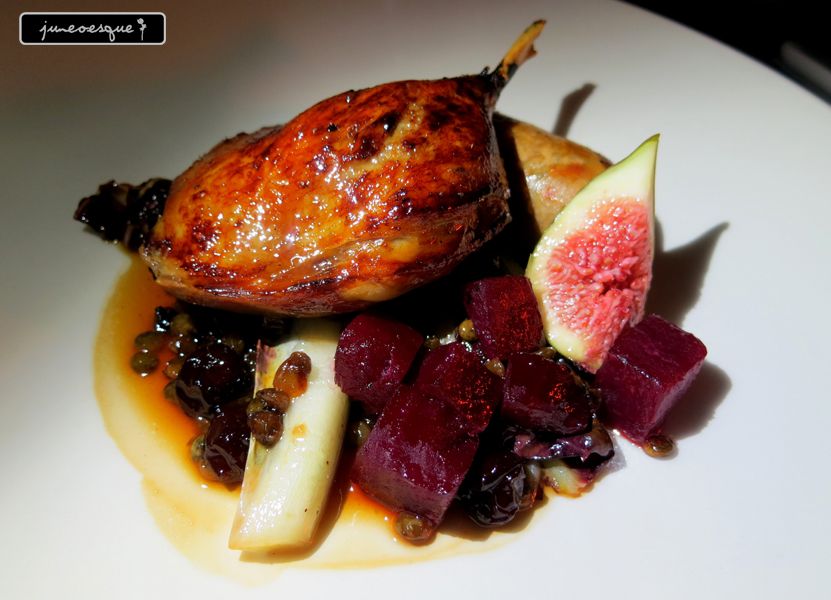 interesting how they innovate the items. the foie gras sausage was really good.
joey had another kind of steak...
overall, while the meal was nice, i don't think i will be back. prices are way too steep and the food wasnt exactly memorable. maybe i will head back to Aria.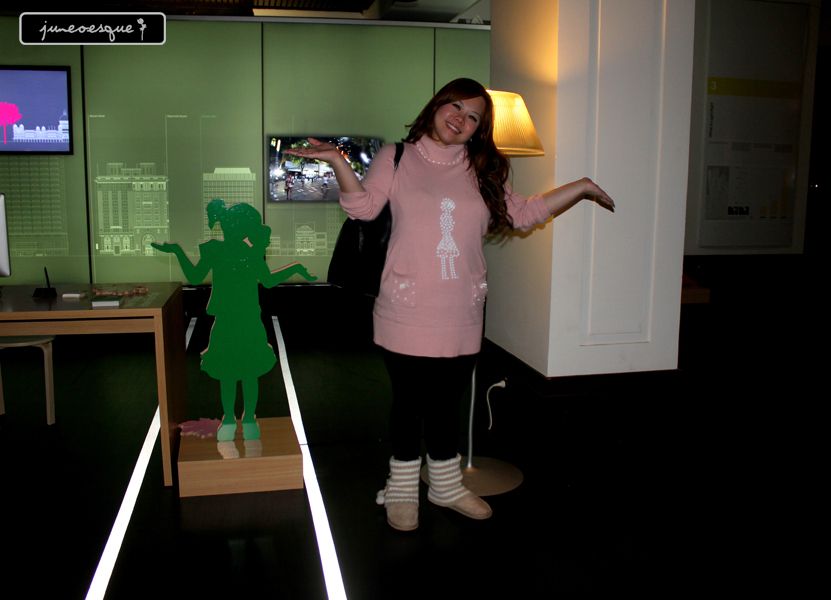 we decided to do desserts elsewhere. Wayne introduced this 24 hours place called Pancakes On The Rocks. Which is why its best to know the locals so they can bring you to places that tourists usually won't know. We were totally thinking that in Sydney, no shops operate after 10pm. haha
THE ROCKS
4 Hickson Rd, The Rocks, Sydney
Trading Hours: 24 HOURS, 7 DAYS A WEEK
Phone: 02 9247 6371 | Fax: 02 9252 2900
Email: therocks@pancakesontherocks.com.au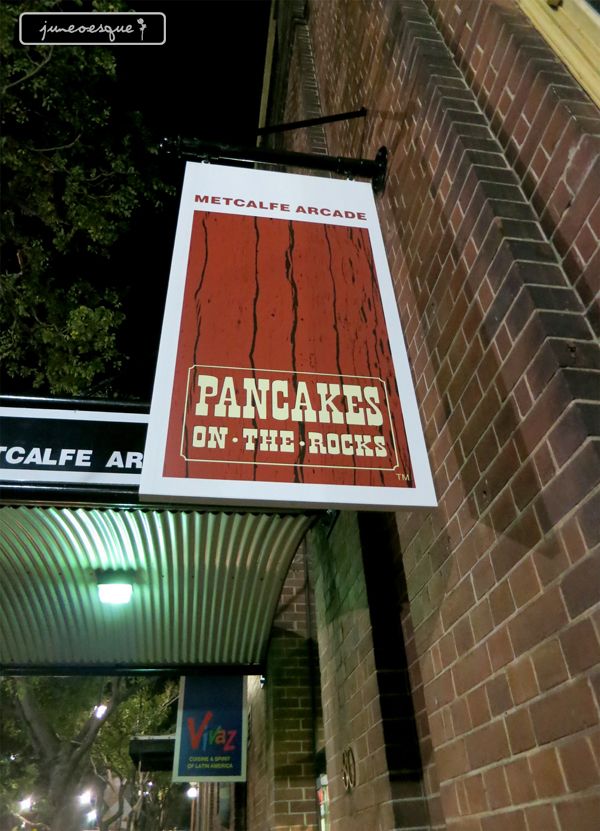 despite it being around 9 plus pm, there was still quite a queue.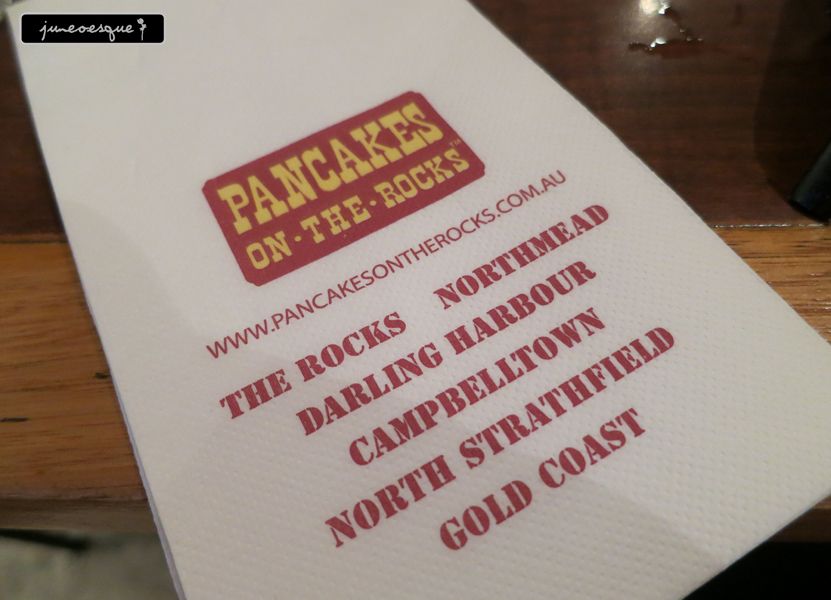 wayne said the pancakes standards were not consistent. sometimes its super good, sometimes its not. we were lucky today coz the pancakes were awesome!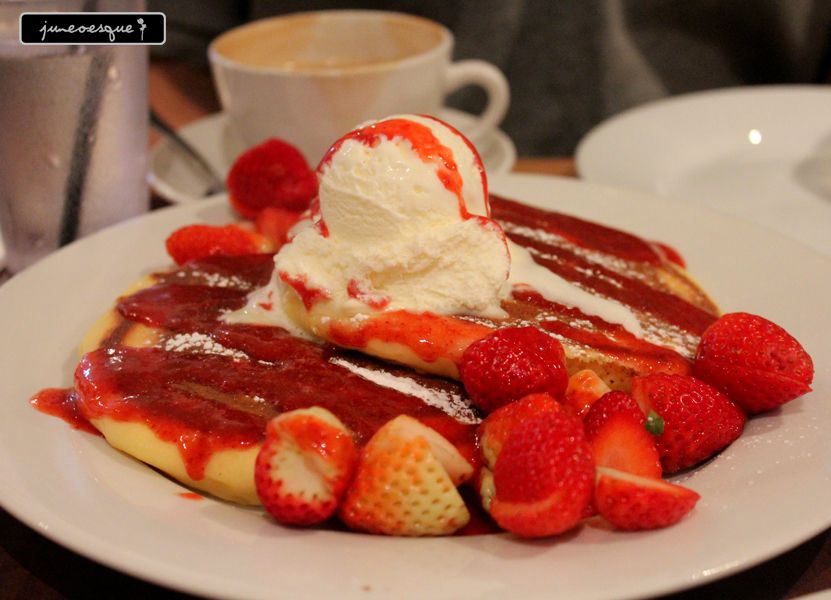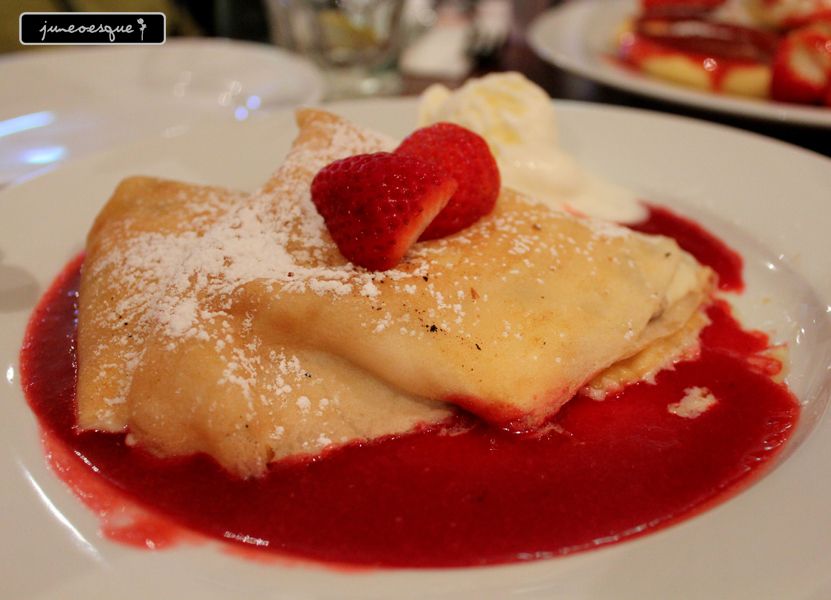 particularly love this one with macadaemia in the pancakes...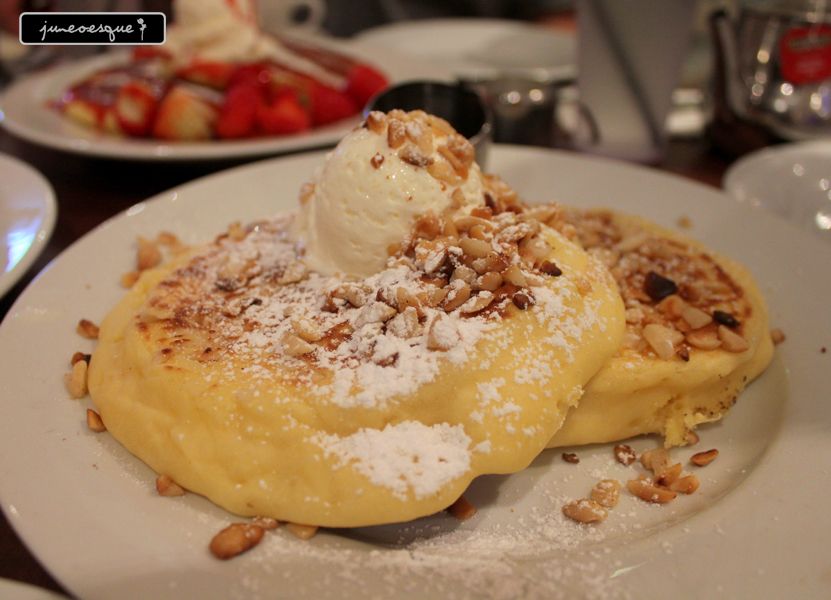 super good! the pancakes were thick and fluffy!!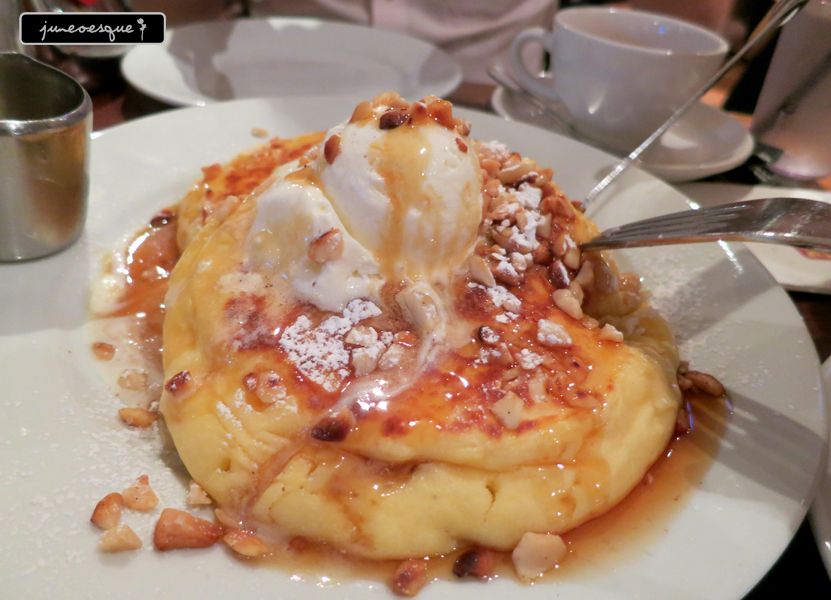 i was told they sell the pancakes mix too and i immediately thought of bear and squirrel! they will so love this!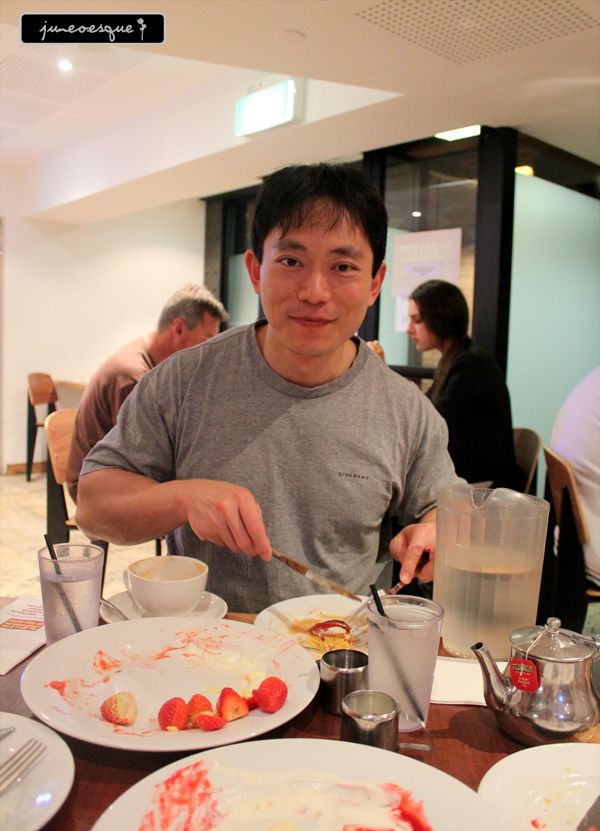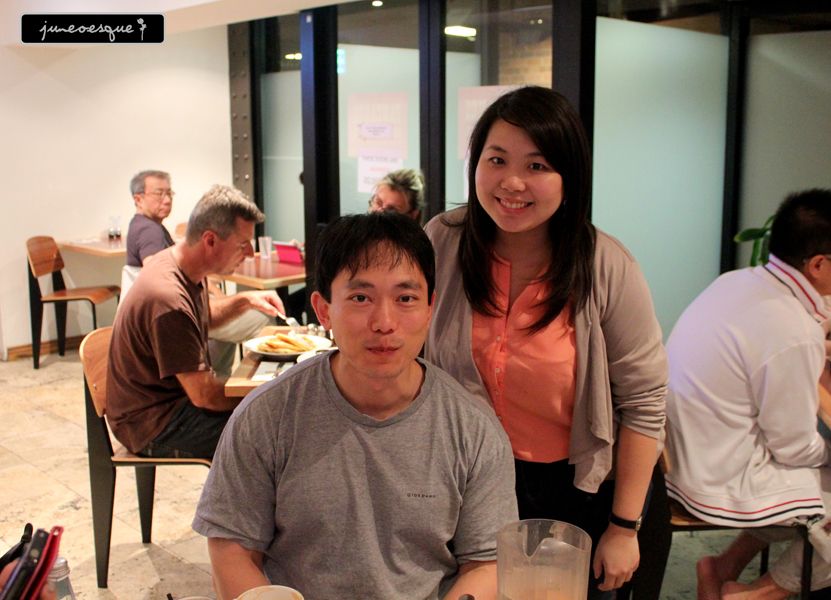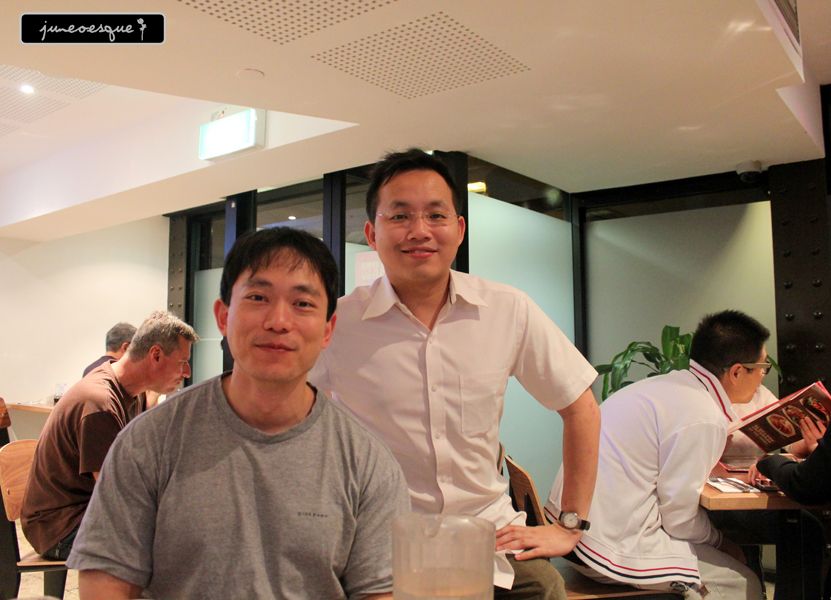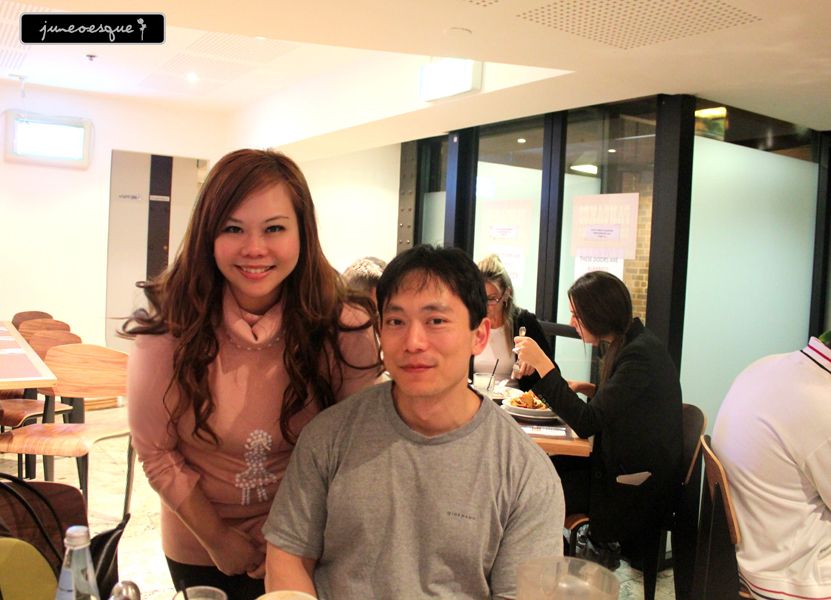 a tiring day!