day 2 of our sydney trip! the weather here is just AMAZING. its like air con everywhere! i love it!
and i love travelling with joey and shan coz joey is really good at sourcing for things. when we need location he'd whip out his phone and check and ishan is really on the ball too. its one of those trips where i can lay back and just follow!
and another reason is Shan is always ever ready or even offers to take pictures for me! i mean seriously, im sure all of you know by now im a cam whore! and its so
sian
to go out a whole day with an album of pictures of everyone else but myself. hahahaha... but with Shan, i get a good lot of pretty pics of myself! *happy*
very korean drama style while we were looking for the city bus bus stop...
taken around the park near our hotel...
we were trying to head over to this mall area called QVB coz the brilliant me just happily decided not to bring any slippers for this trip. i only brought boots, boots and more boots! and one out of the 2 pair of boots is sooooo pretty but sooo painful!
and to wrap my feet up in boots everyday is just not right.
but along the way, we realised we passed by chinatown and decided to drop by for brunch!
tried some viet pork rolls along the way...
it was not bad. the meat tasted like bak gua.
and joey whipped out his iphone to locate a good chinese restaurant that serves lobster noodles. they were raving about this lobster noodle they had when they were in perth or melbourne i think.
and we landed up at Golden Century Seafood Restaurant....
and here comes the star!
the lobster was HUGE and FRESH and SUPER YUMMY! each piece is a chunky piece! super super super good! the noodles were mighty tasty and totally absorbed the lobster taste. the noodles were thick but very Q. Superb!
this dish wasn't cheap though. it was around AUD$180. really expensive but we will still order it again coz its really amazing.
i took a picture and watsapp to mummy, mummy replied to say she
流口水
.
hahaha
we also shared a beef slice...
the beef was really tender and good but not amazing.
we couldnt help but order the vegetables coz we saw how green it was when a neighbouring patron had ordered it...
it was really good!
along the way, we got lured in by one of those tourist shops selling alpaca stuff....
and joey and shan bought some super soft cushion covers for their home.
we spent quite a while in that shop before we headed over to QVB... its quite a victorian (as the name suggest) style of a building...
shops are all the very expensive kind of shopping (got ferragamo!!)...
and since what i wanted to buy was a plain beach slipper, i didnt manage to get anything here. haha
shan got quite excited when she saw the chocolate shop and just breezed in leaving me and joey behind...
see her loots! haha
and when we say leaving us behind, its coz we were actually admiring this water fountain outside QVB...
reminds me of Niki!!
we also spent some time inside QVB where we finally found Shan the opal she wanted. Joey is such a super sweet hubby. Shan too! They really are my favourite couple! Really! he said years ago when they visited Aussie he was still studying so shan didnt let him buy her the opals she liked. now that.. well technically joey is still studying (haha) ... now that joey can afford it, he has a substantial budget for her opal now! and he patiently just accompanies her to choose the right design.
and we noticed a woolsworth supermarket nearby. thought i could grab a pair of slippers but they no sell
leh
!
i ended up buying another pair of boots but a damn cute and pretty one! for only AUD$9!
this one.....!
cute right???? hee! even some UGG sellers came to ask me where i got my boots! *smug* cheap buy, good buy, MUST BUY!
we also bought a lot of other stuff from the supermarket. tons of chocolates, tim tams (btw, if you ever go aussie, dont bother with the tim tam purchase! singapore ntuc sells the same kind of flavours and much cheaper! i lugged so many back as souvenirs and when i saw it at TPY NTUC .. and manufactured from aussie and not malaysia.. i wanted to die). haha
we headed back to our hotel and over there, shan's cousin wayne was waiting for us to bring us out for dinner. he brought us to this place called Masuya...
Basement Level/12-14 O'Connell St Sydney NSW 2000, Australia
+61 2 9235 2717
shan say this trip a lot of my pics i keep
回眸一笑! hahaha
the guys deciding what to order...
beef...
beef was really tender...
sushi rolls....
soft shell crab..
soup...
enjoying the dinner...
after dinner, we headed down to Circular Quay (quite near where Opera House is) to do desserts and decided to try GuyLian...
my chocolate tart!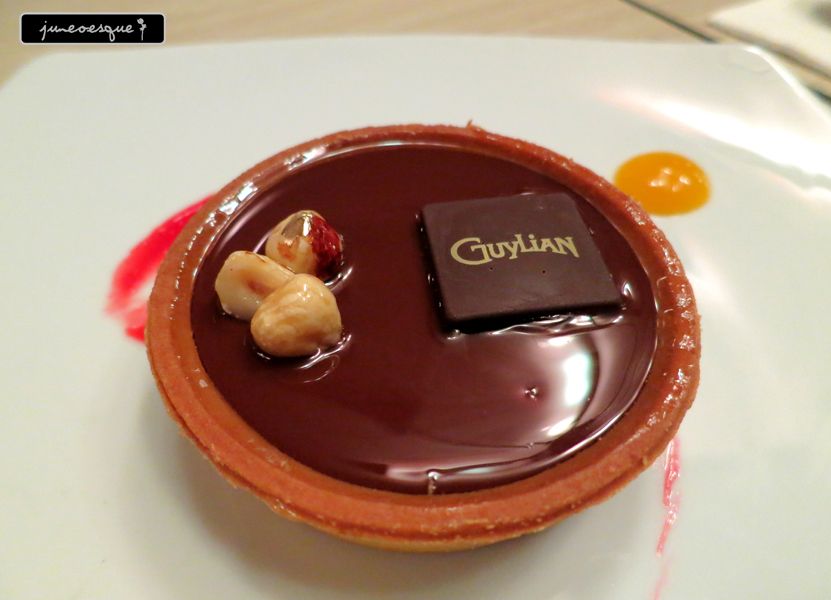 it was nice!
Wayne's something like black forest chocolate thingy...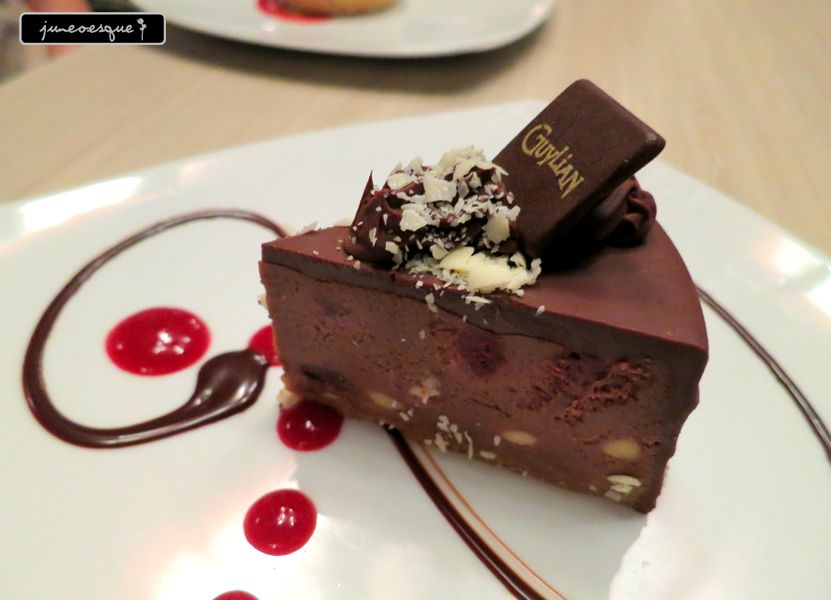 Shan's chocolate ice cream...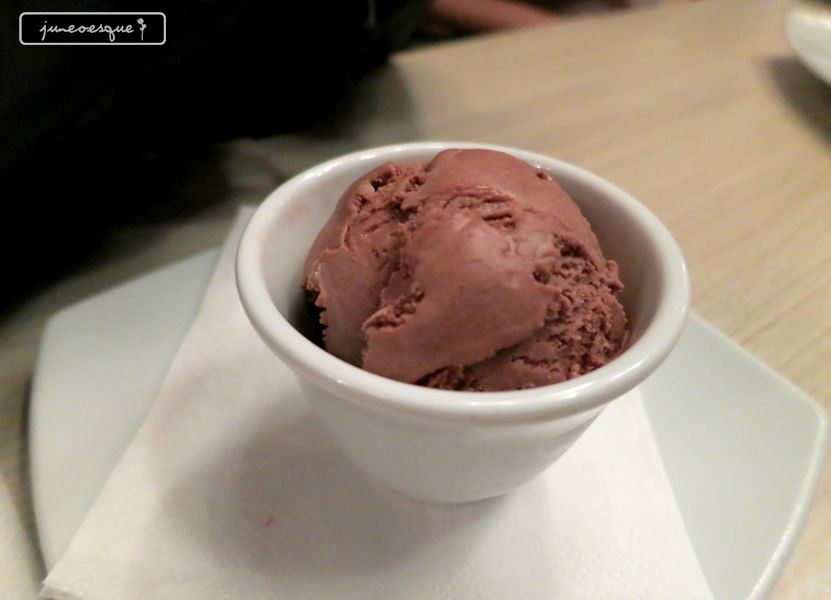 Joey's duno how many % dark chocolate...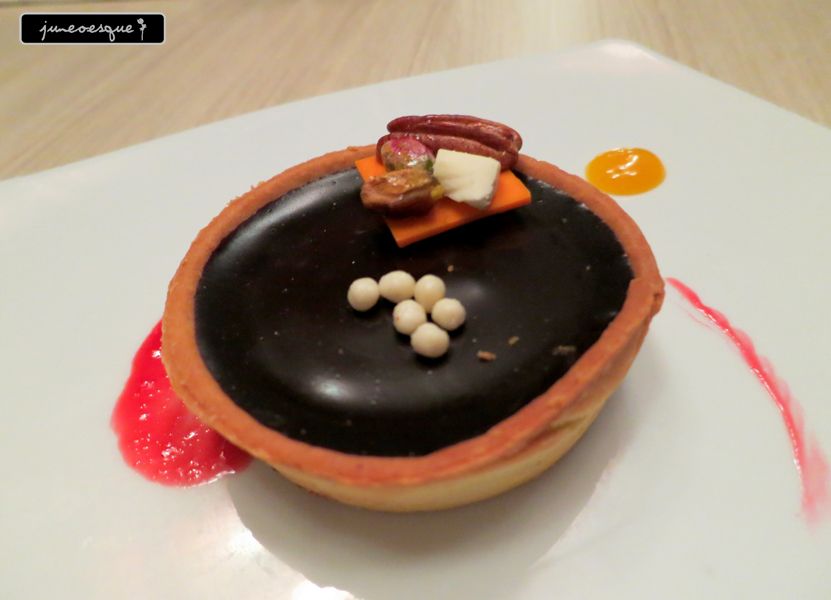 and iced chocolate which i felt was the nicest of all!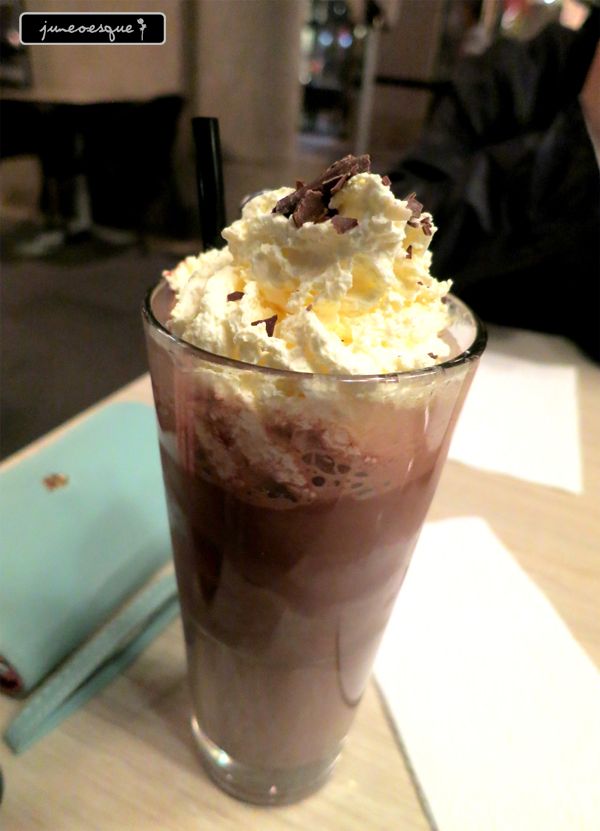 Joey's affagato coffee which was most interesting of all!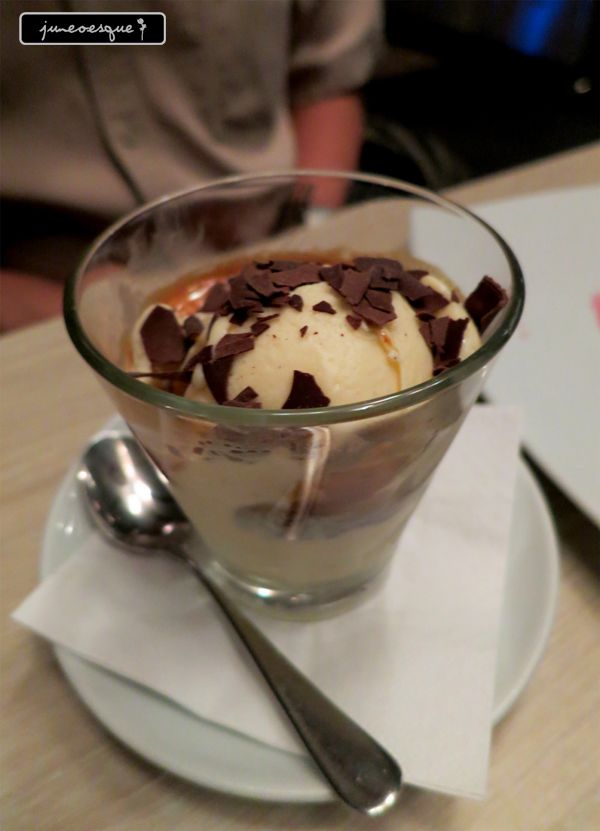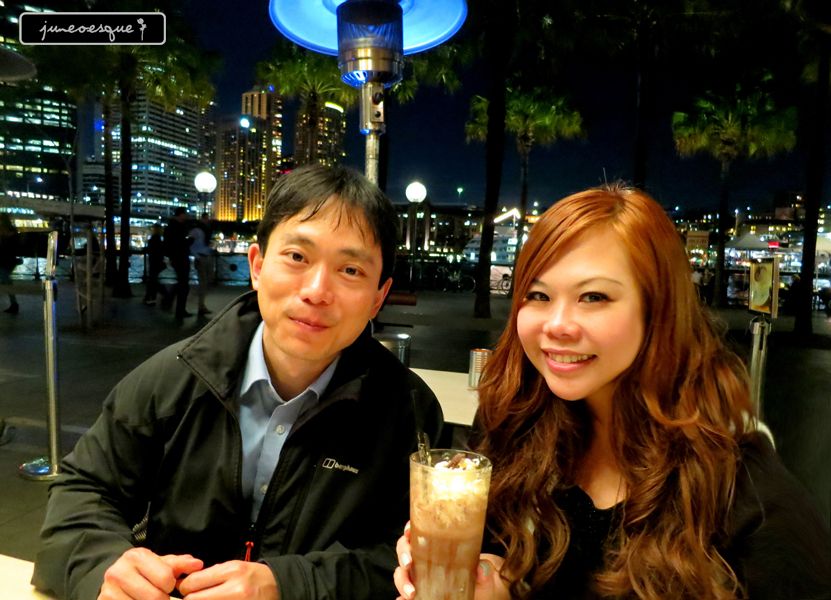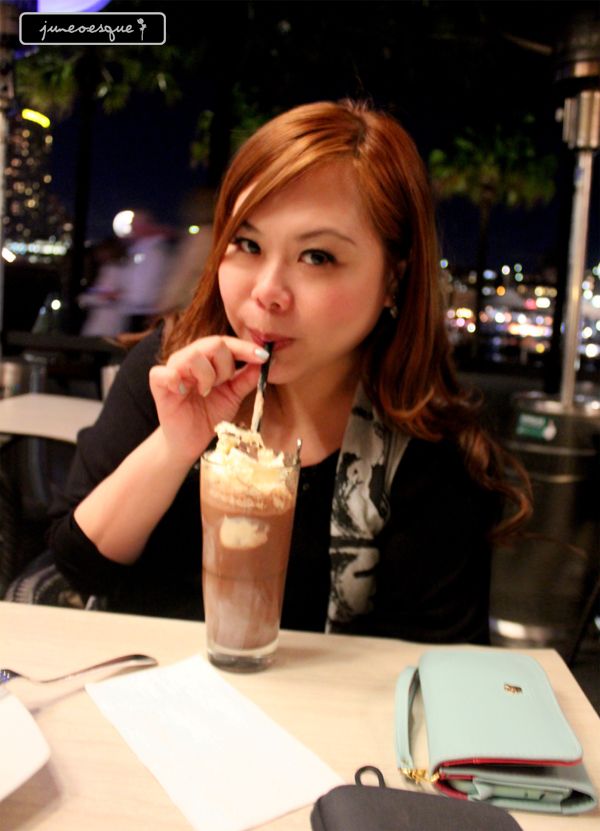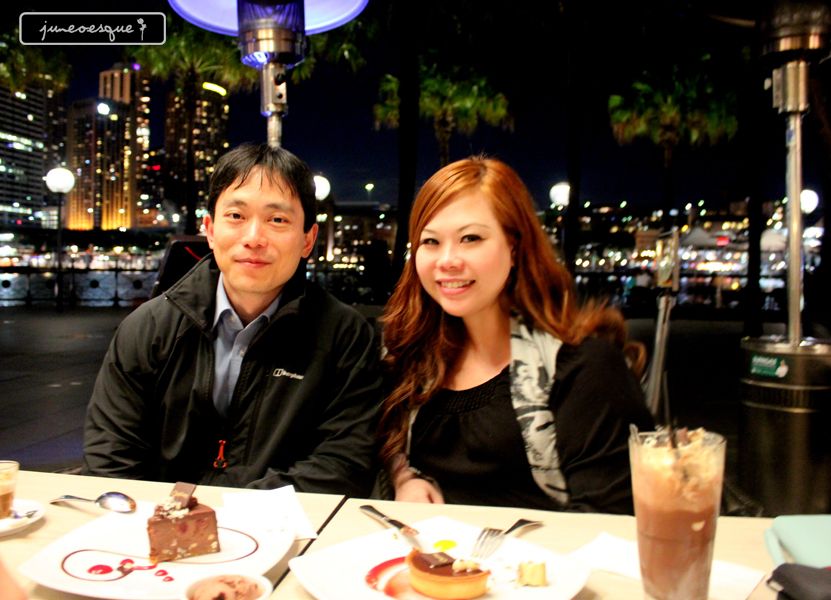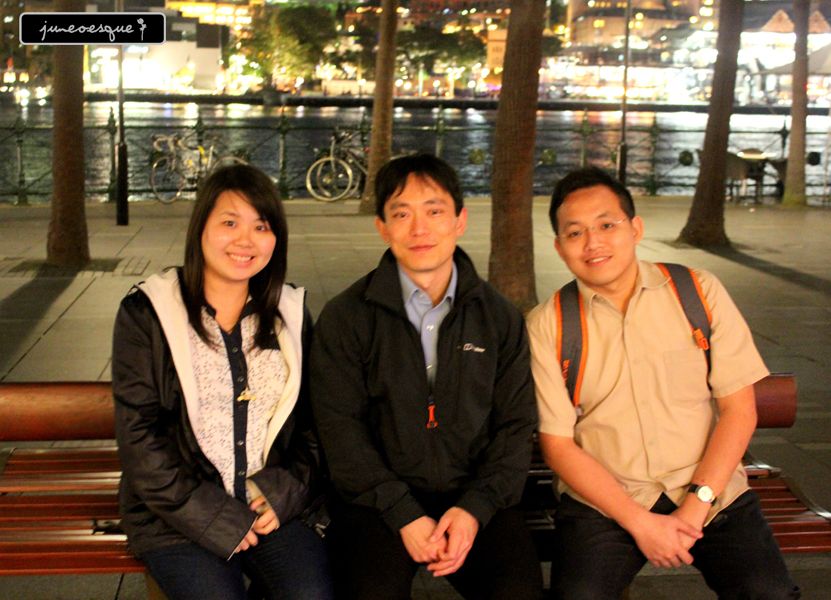 a great 2nd day in Sydney! Love the weather!
and Shan and Joey introduced me this china variety talk show about romances. called 爱情保卫战.. very interesting show, talks about different couples romances and rather meaningful. more about that another day!