fairy god friend offered to bring me and Lea for lunch at Teru Sushi! Teru Sushi is located at The Link Hotel...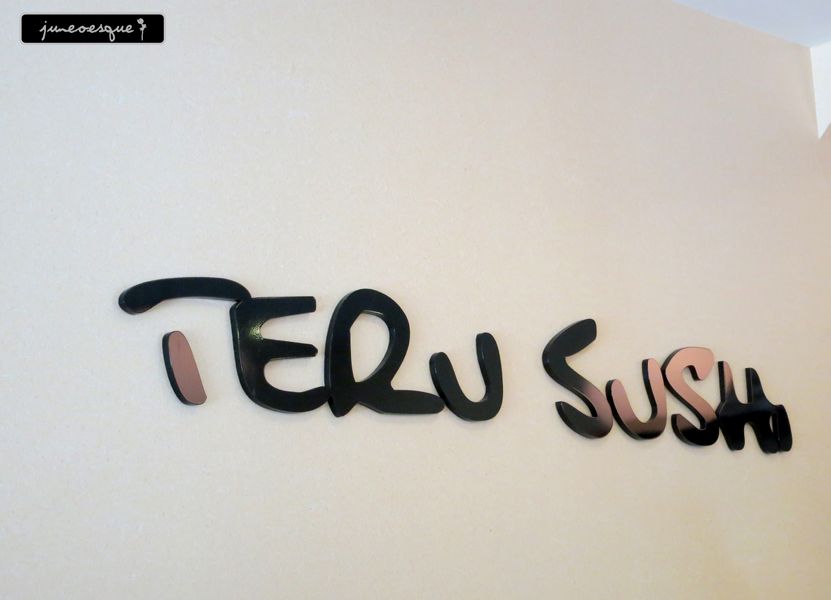 i love love love pidan tofu!!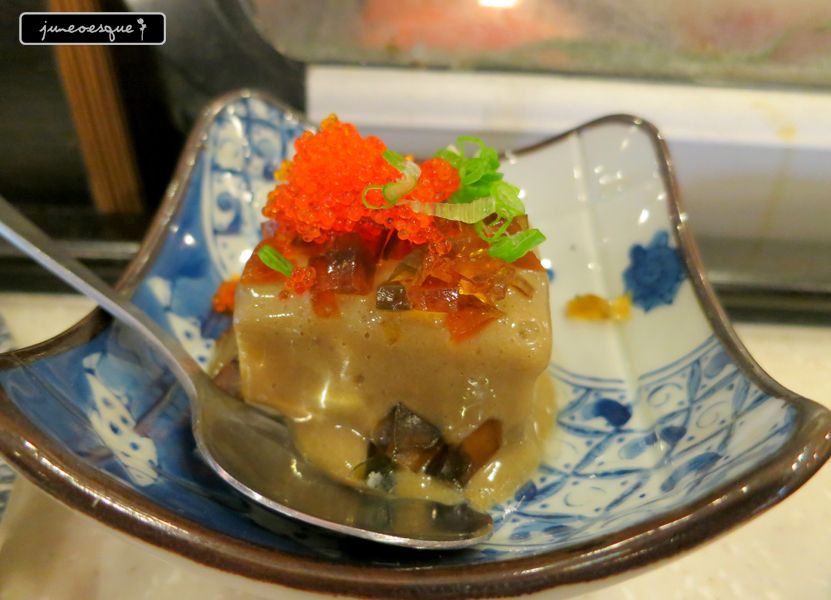 and i had 2 portions of that! the pidan sauce is just soooo wonderful!
sashimi!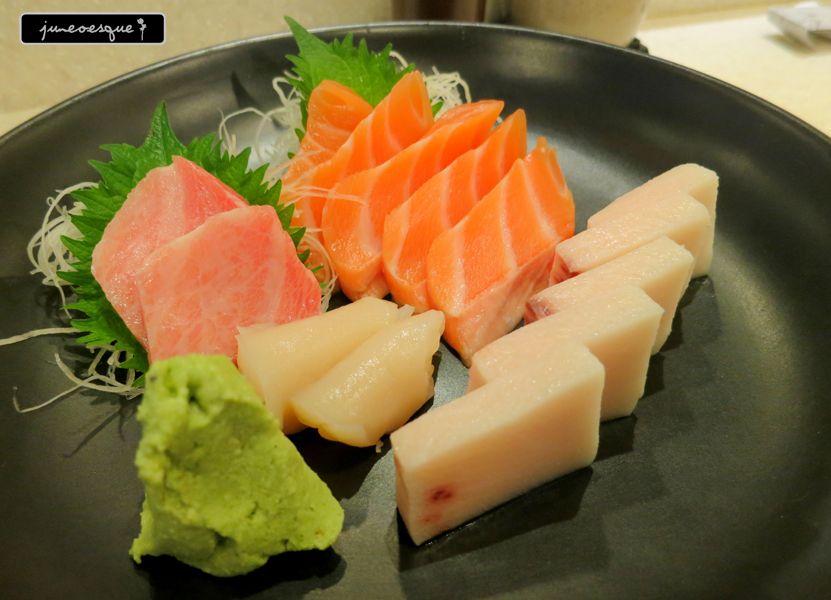 his own beef teppanyaki....
our foie gras sushi!!
yummy!! generous portion of foie gras!
and the chef here is actually the creater of the famous Shiok Maki!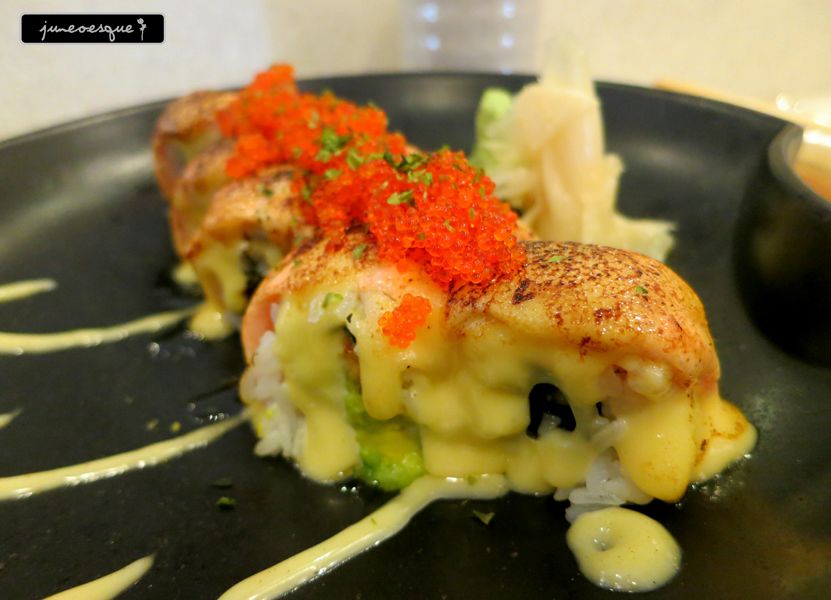 Steve Quek.... handsome chef! As fairy god friend said, he is in the likes of Mr Koo Tian Le....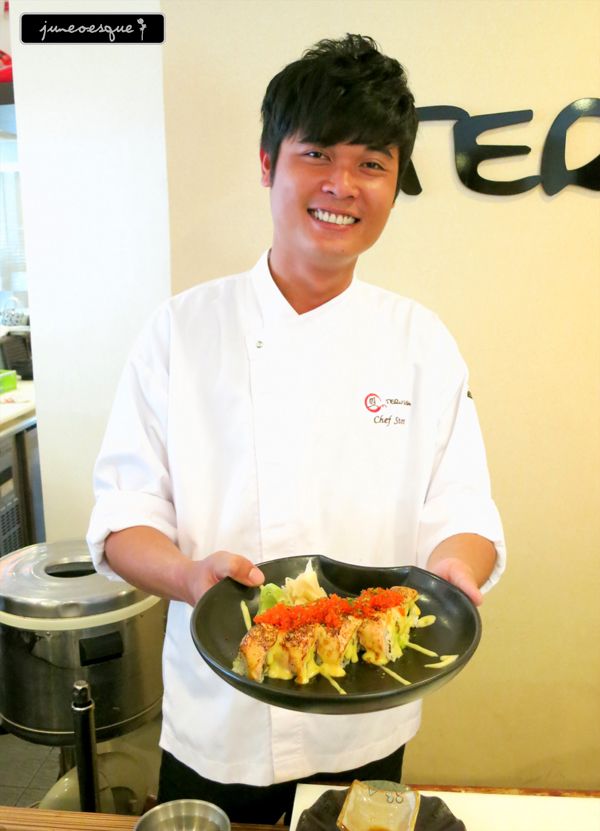 and Chef Steve made some sushi specially for us!
and because Lea likes Salmon, he made this....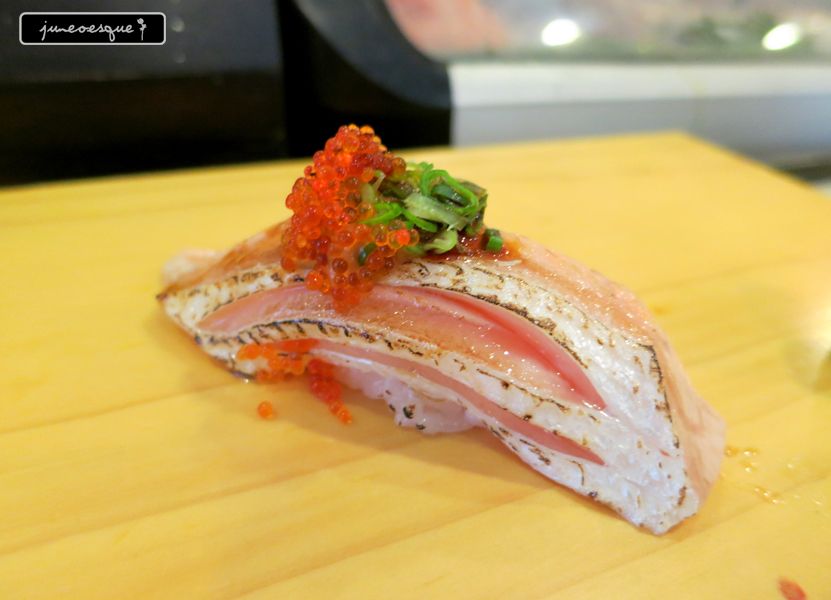 its so good and we made him call it Sushilea....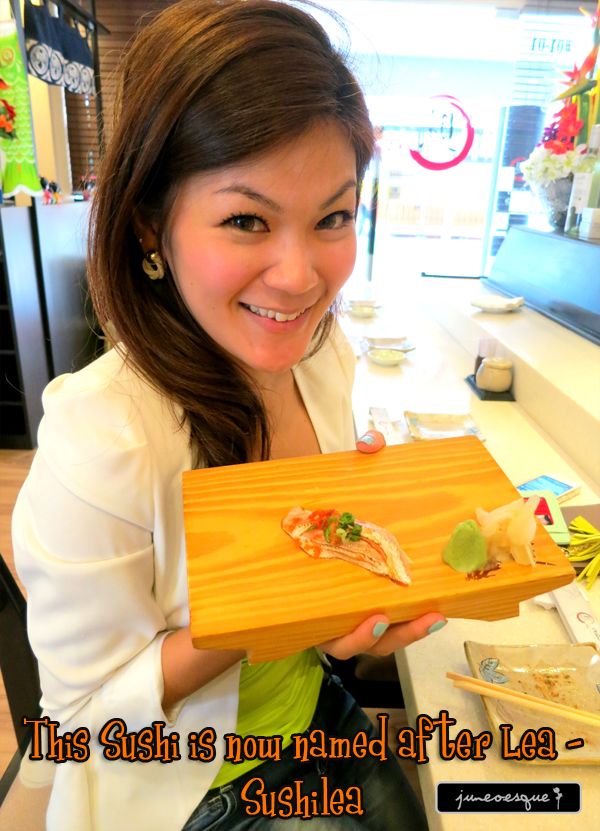 for me, because i don't like rice and i like foie gras, he made this with scallop, foie gras, pumpkin and roe....
and we made him name it after me! Juneoshi!! hahahaa...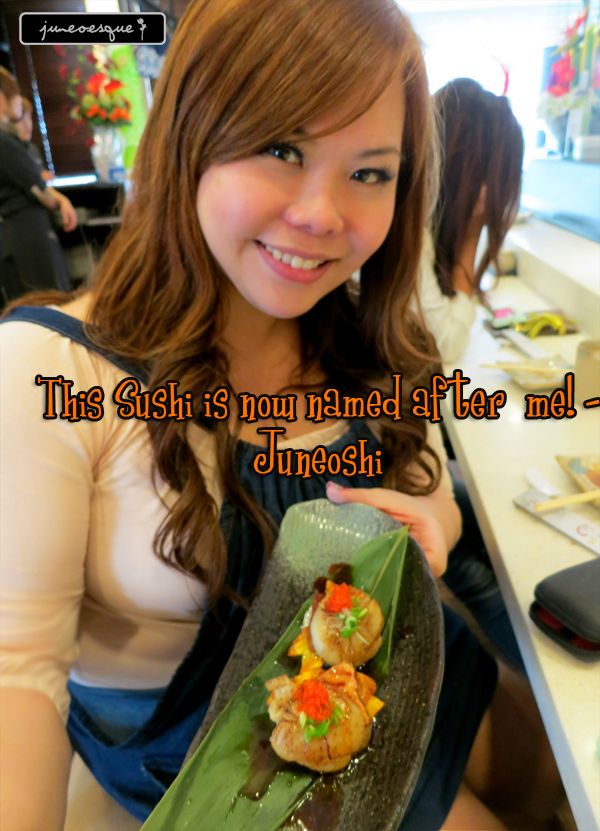 try ordering it if you go over!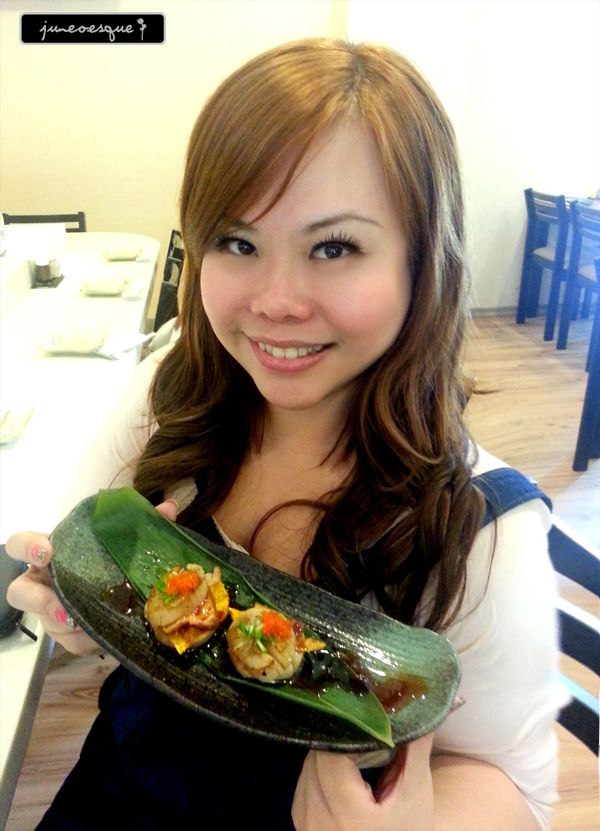 complimentary yuzu sorbert...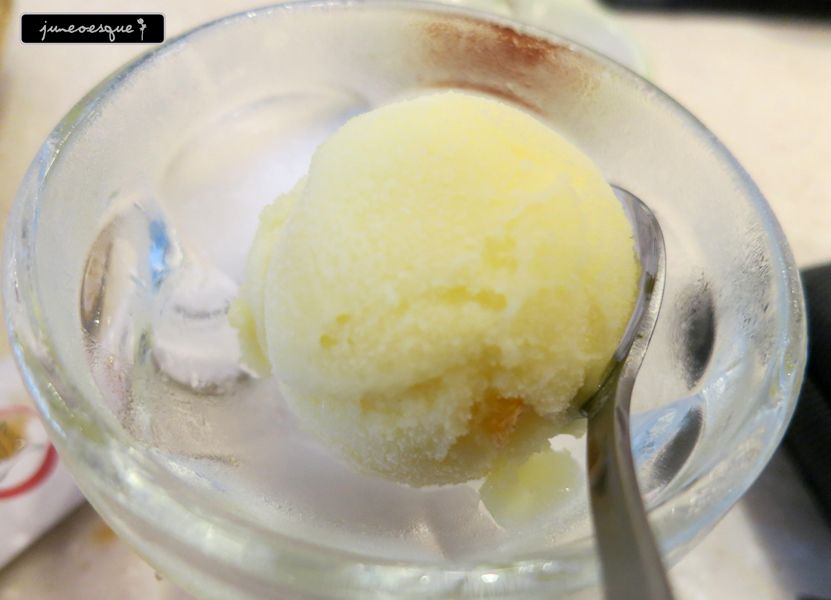 and when i said i want to buy cupcake, the server helped him by saying they have cup cake here too!!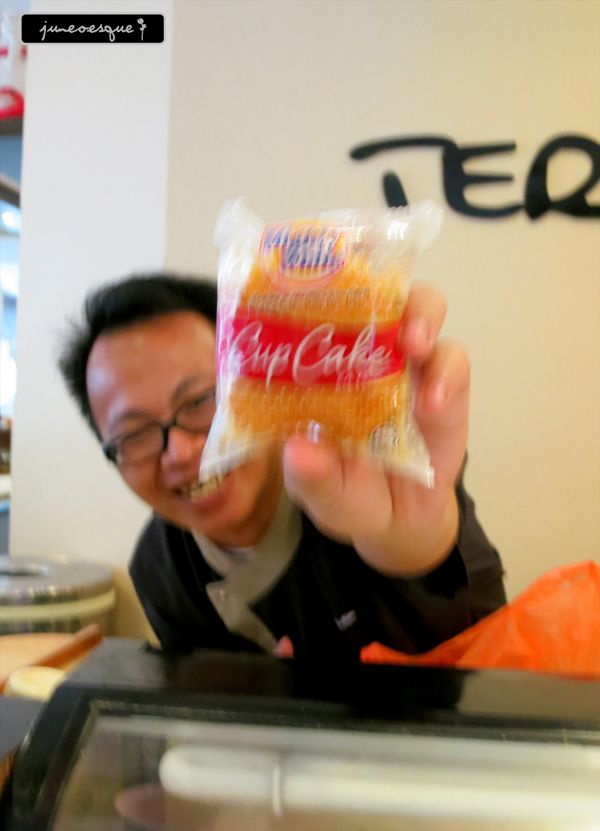 so funny!!
but no, the cupcake i want is from Daleydose bakery! They delivery it for sale over at the Parlour by Ashley Isham (located at Orchard Central, level 2)....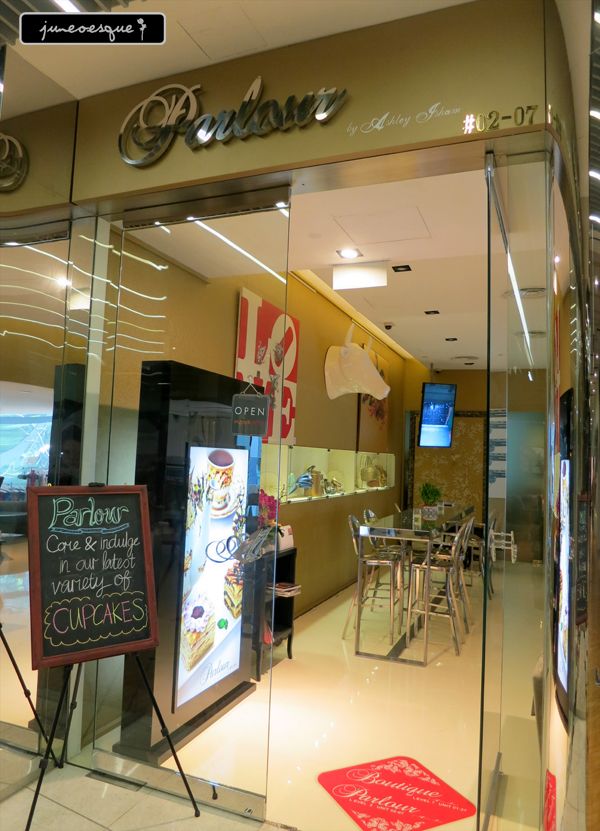 CUPCAKES!!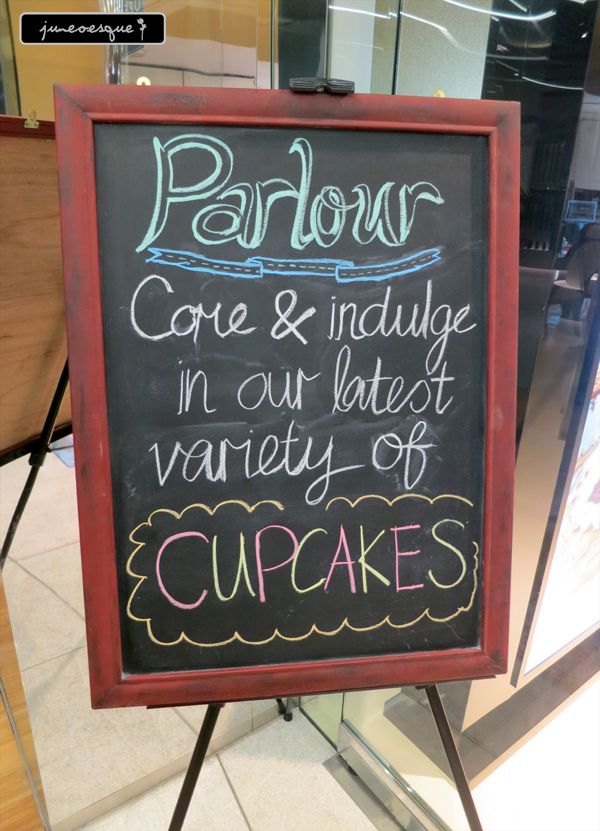 soooo pretty!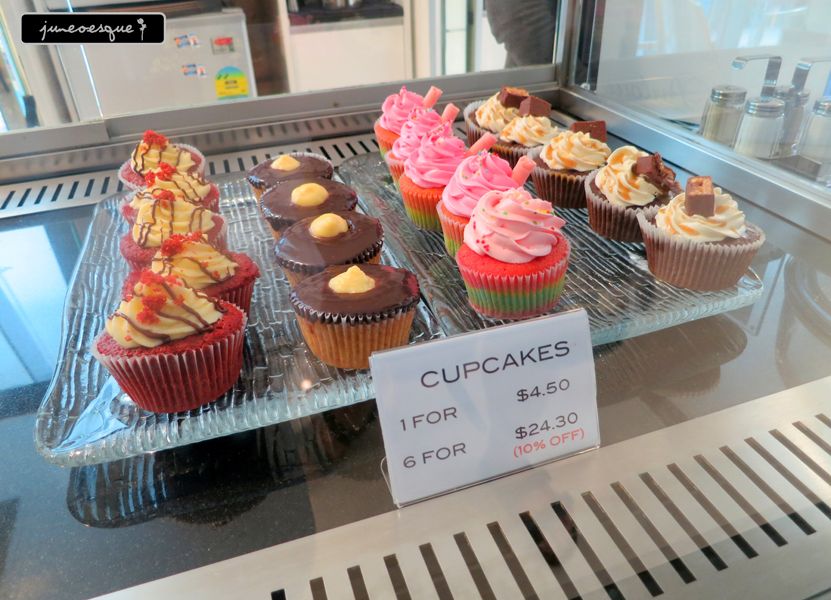 red rehab... red velvet cupcake with nutella centre...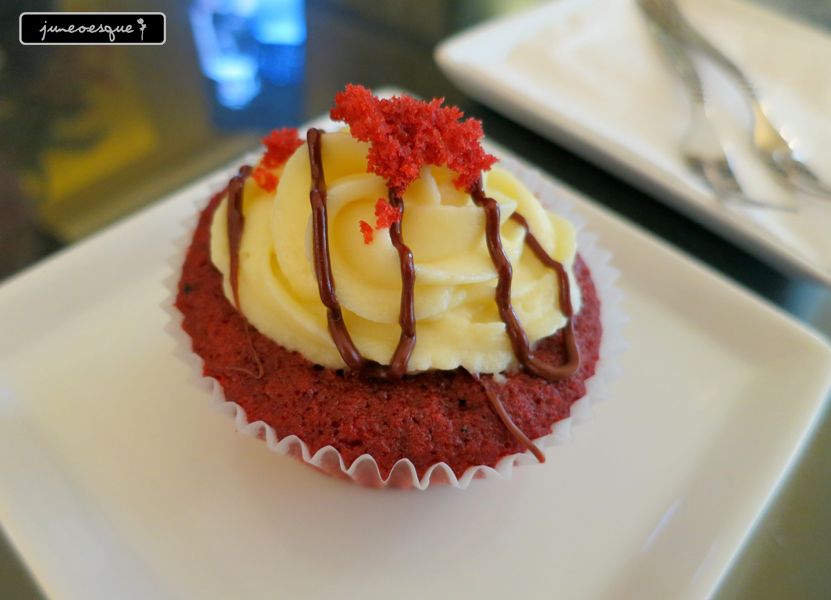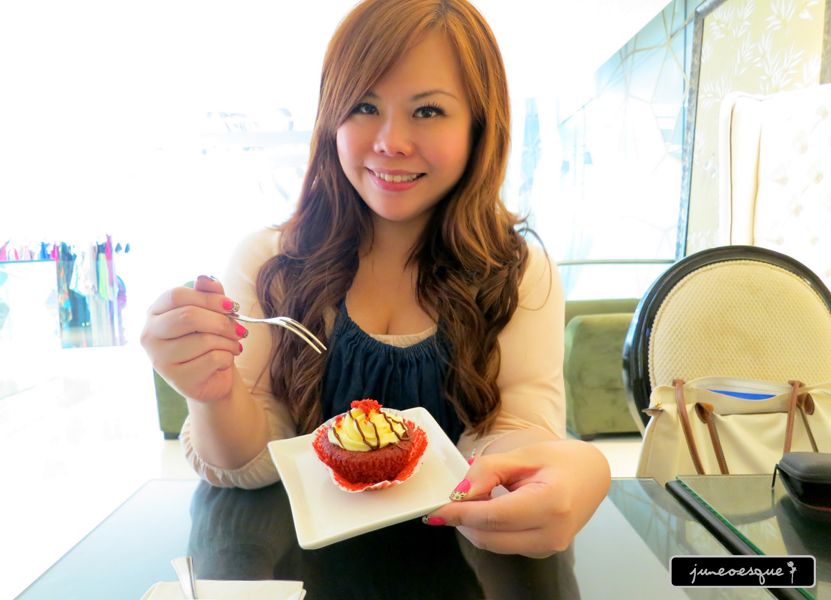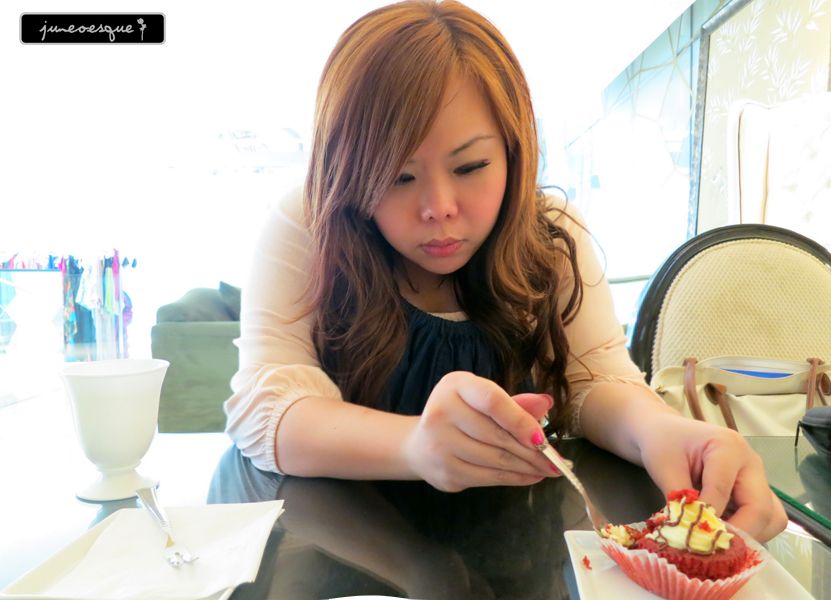 i think this pic is quite cute! ahahaha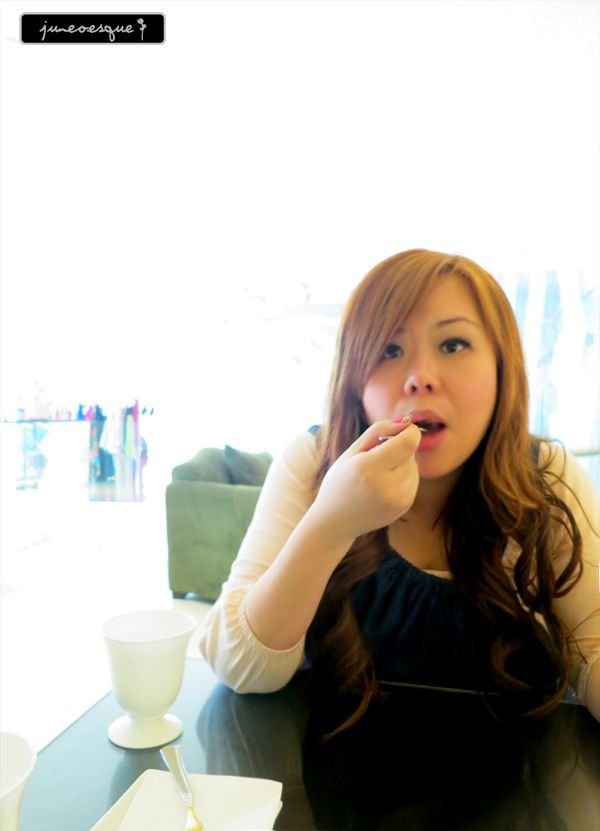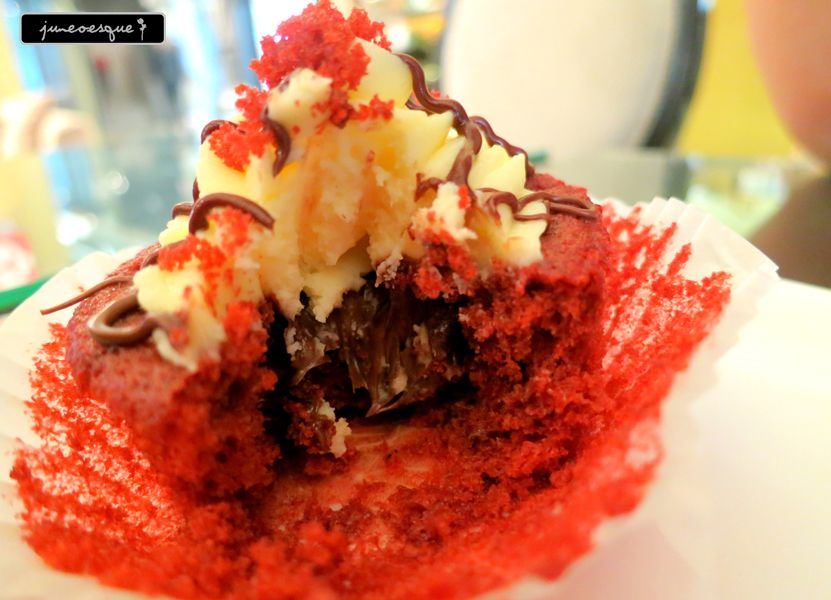 it is pretty good! although i think i kind of prefer Fluff Bakery's version.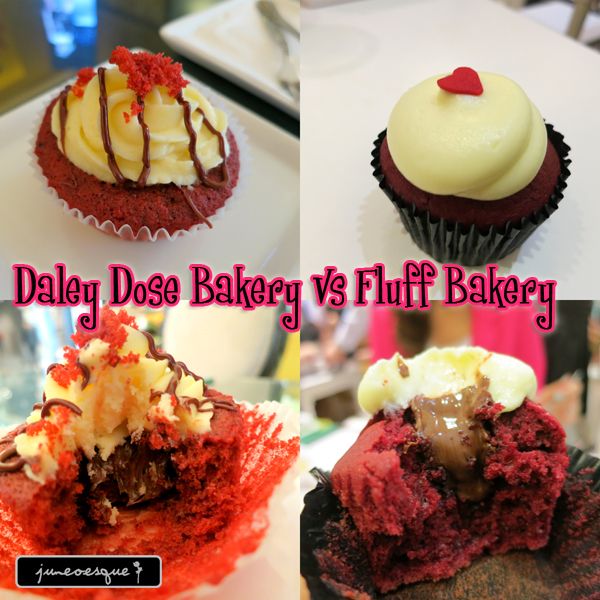 but having said that, Daleydose has its own flavours that are extraordinary.. like the palmpitation (not shown here). that is gula melaka inside.. crazy good!
im holding a rainbow in my hand!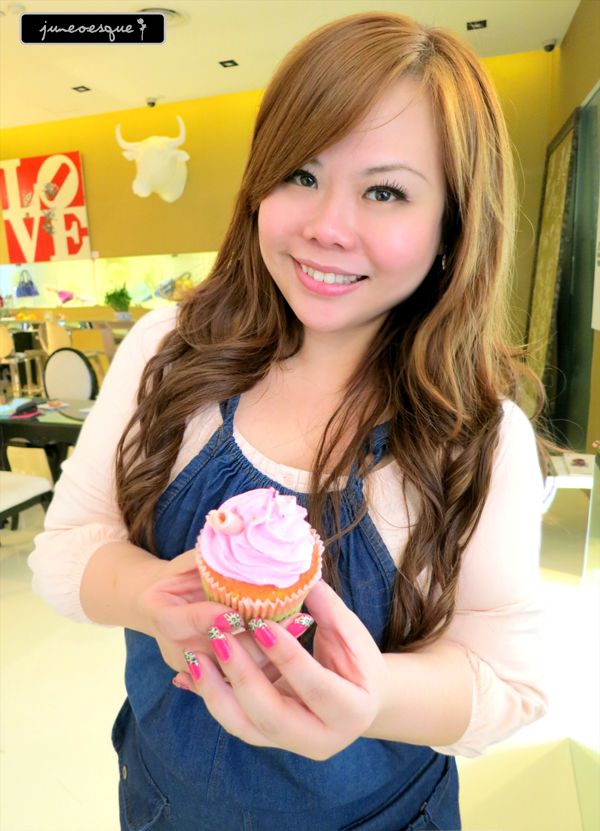 after work, the team headed to Ah hood road for ktv!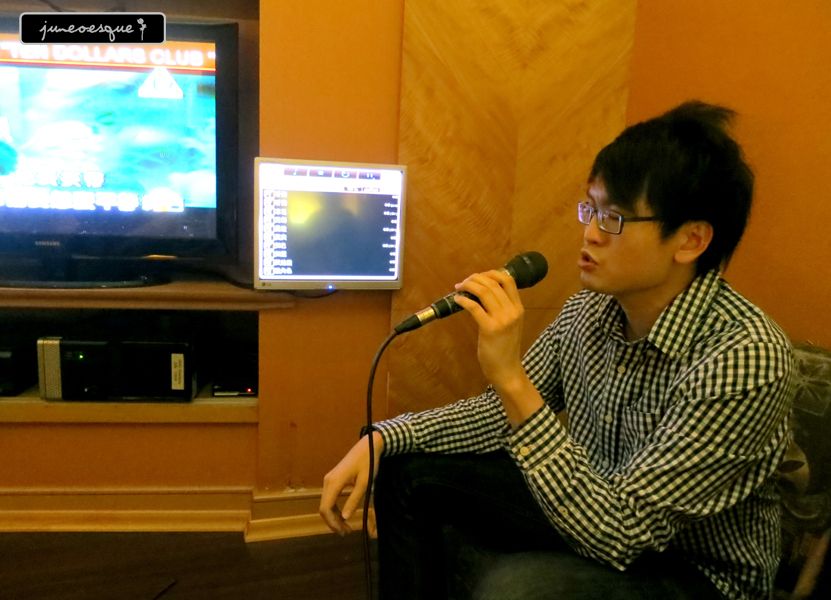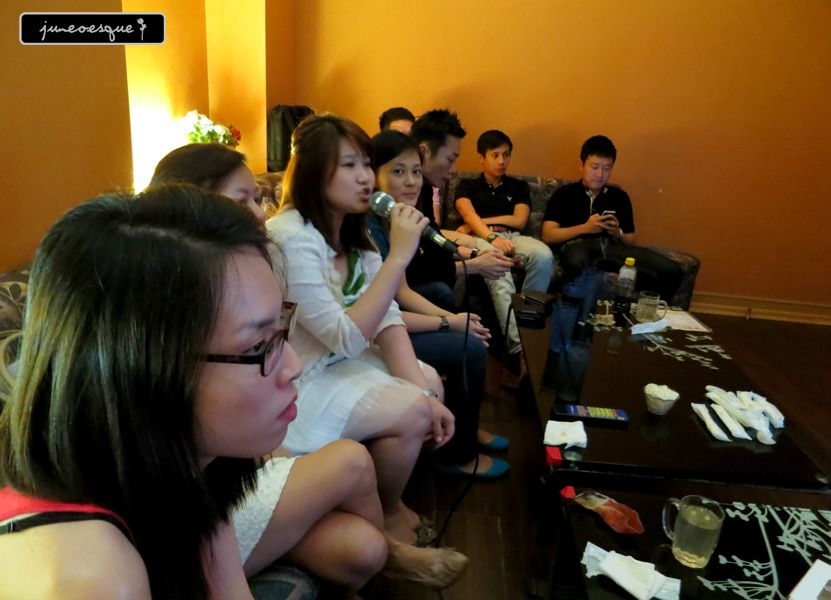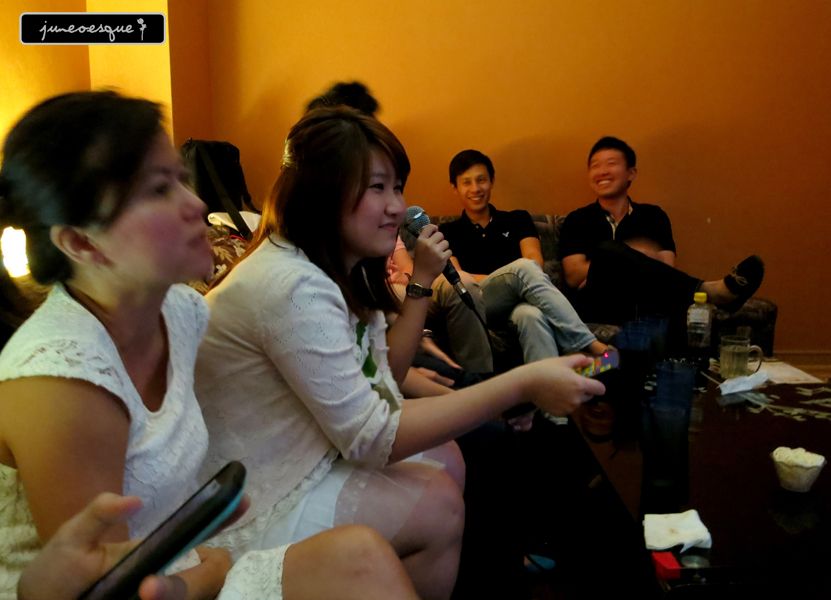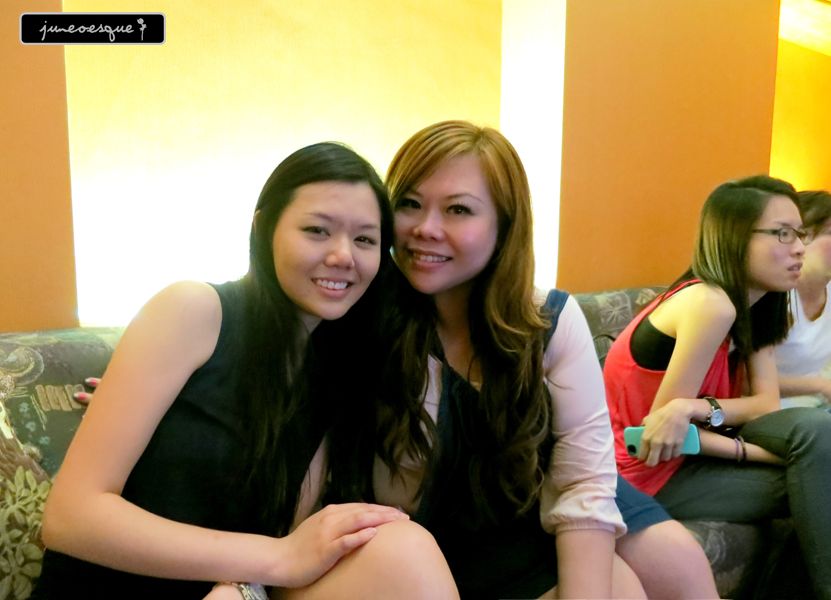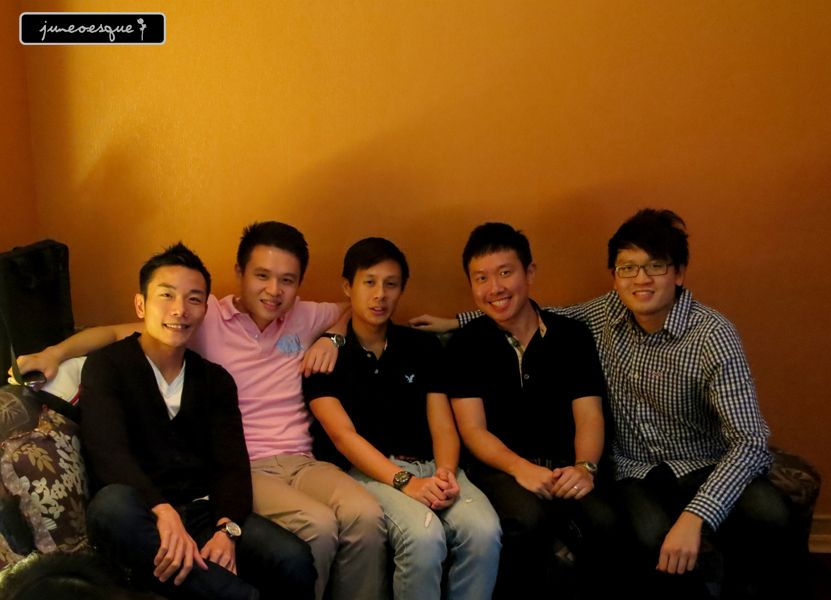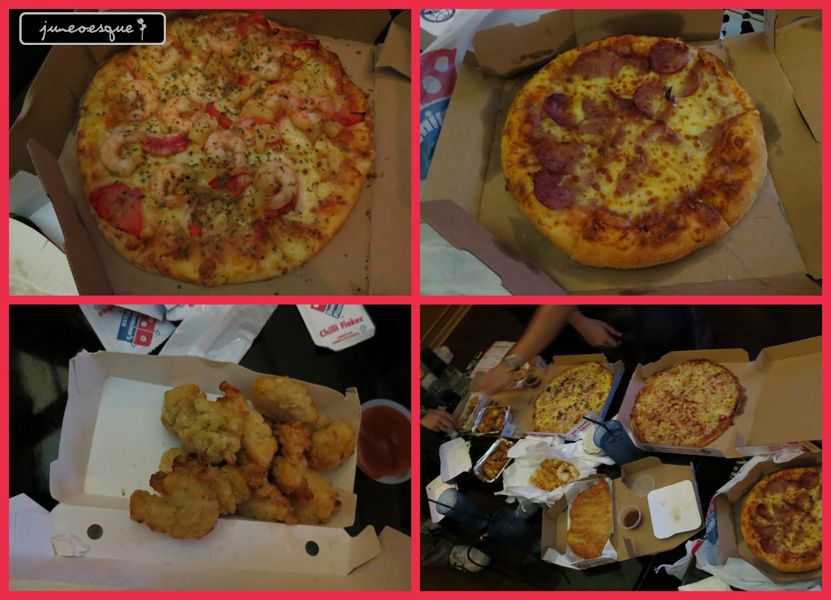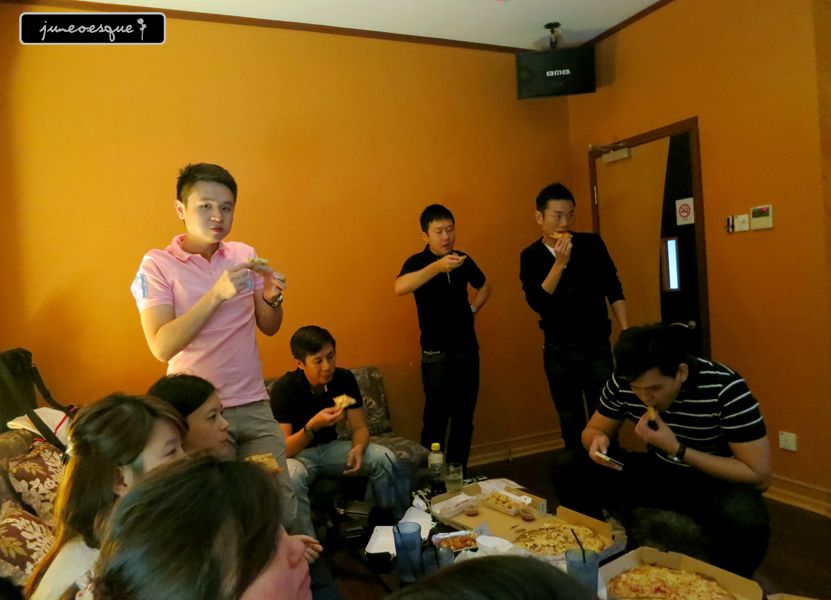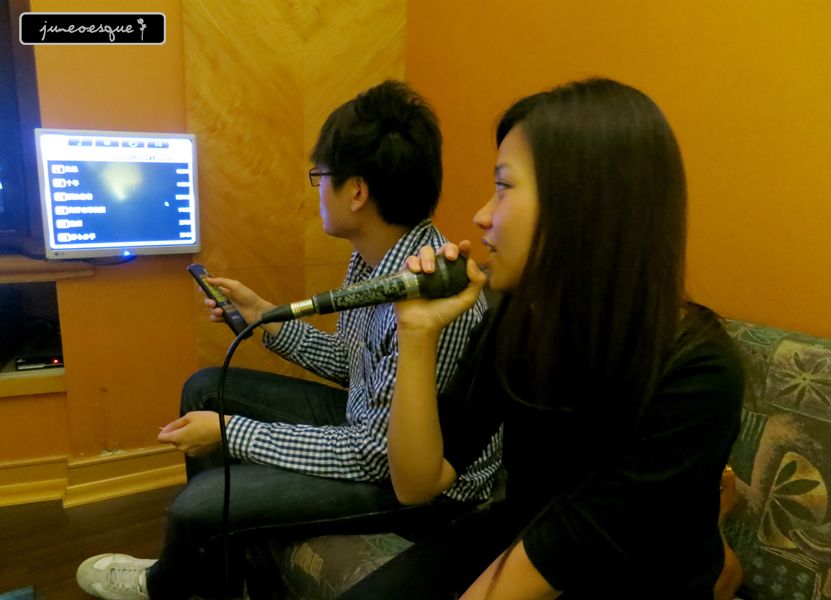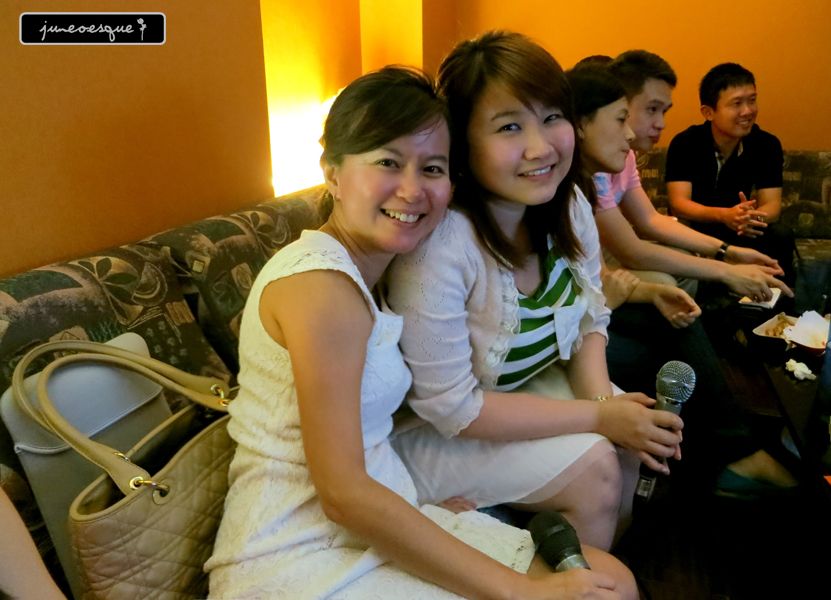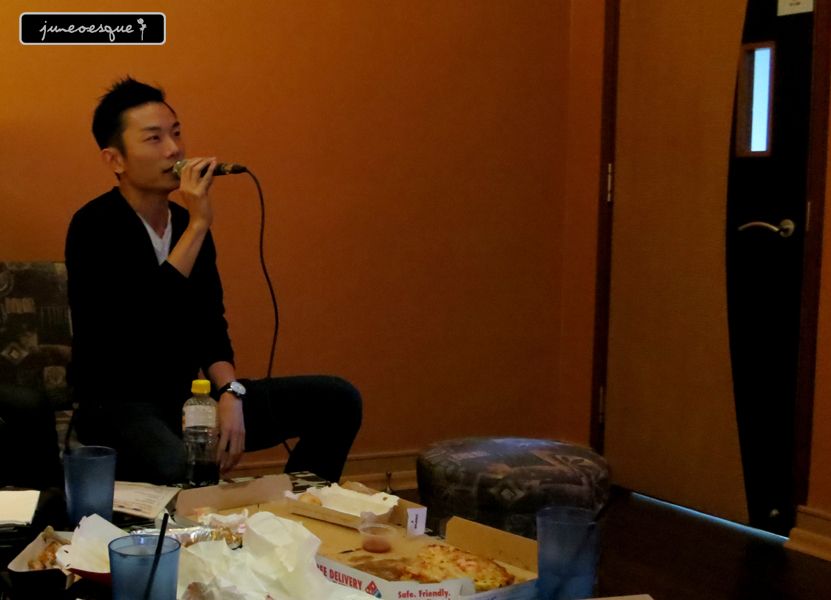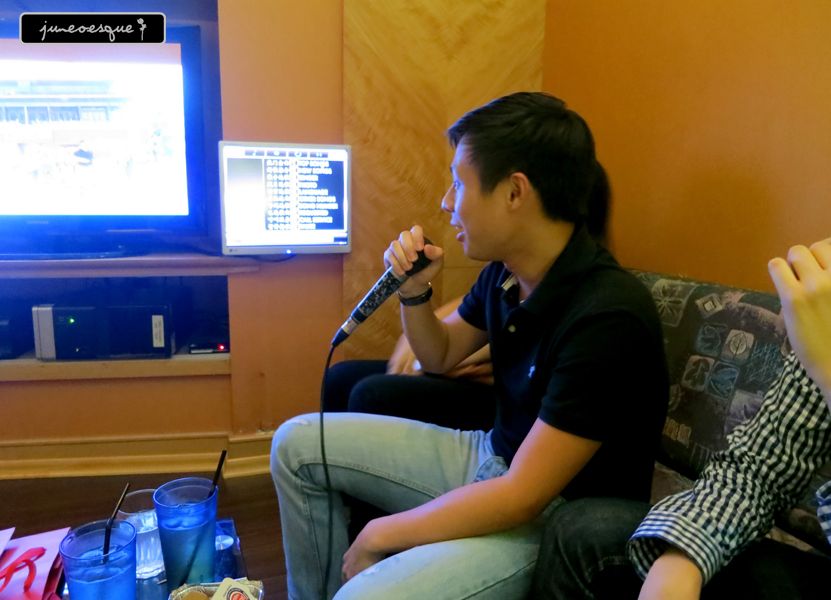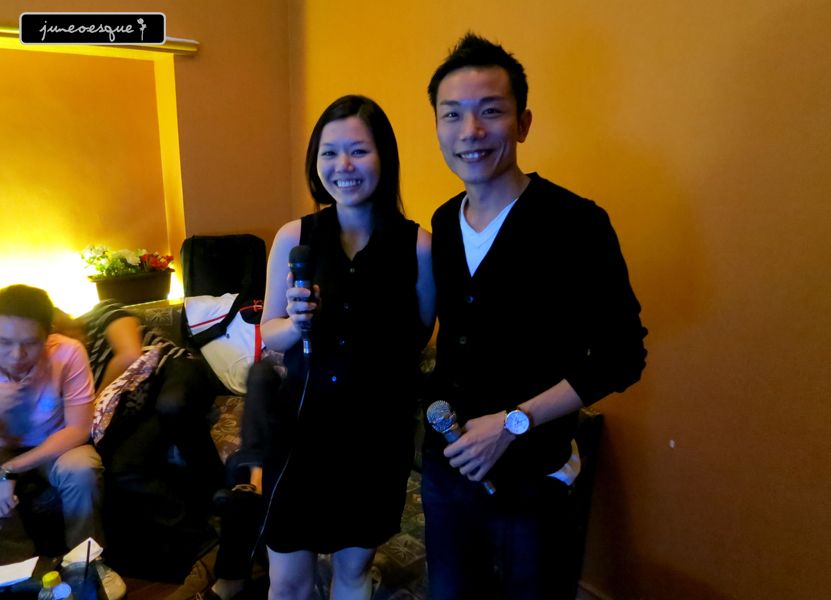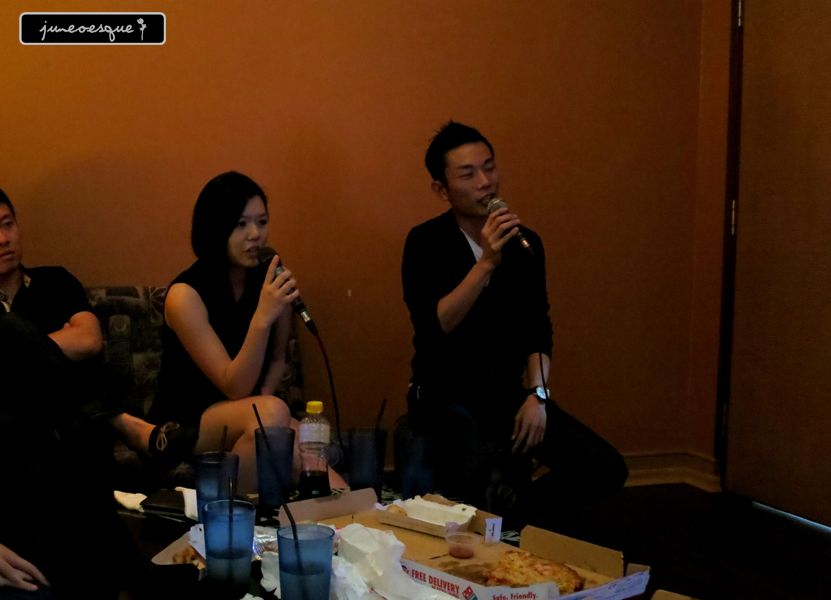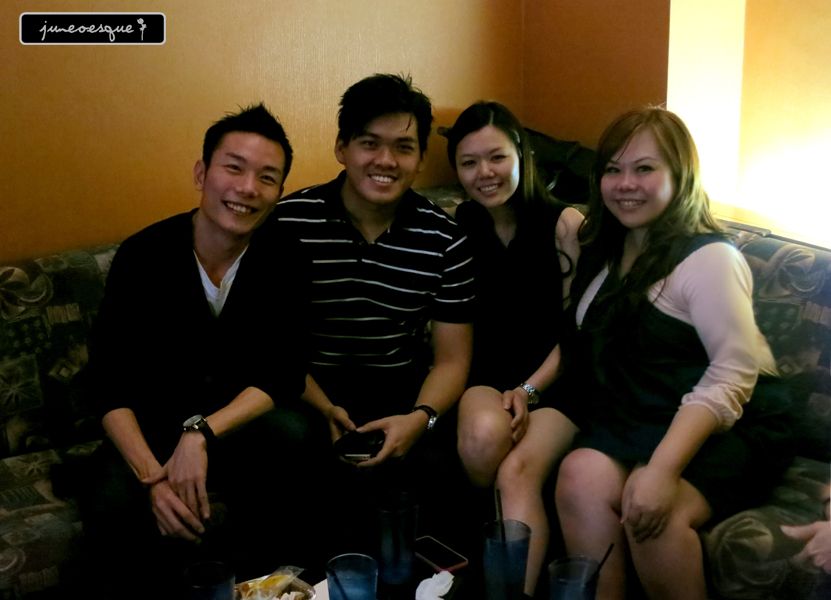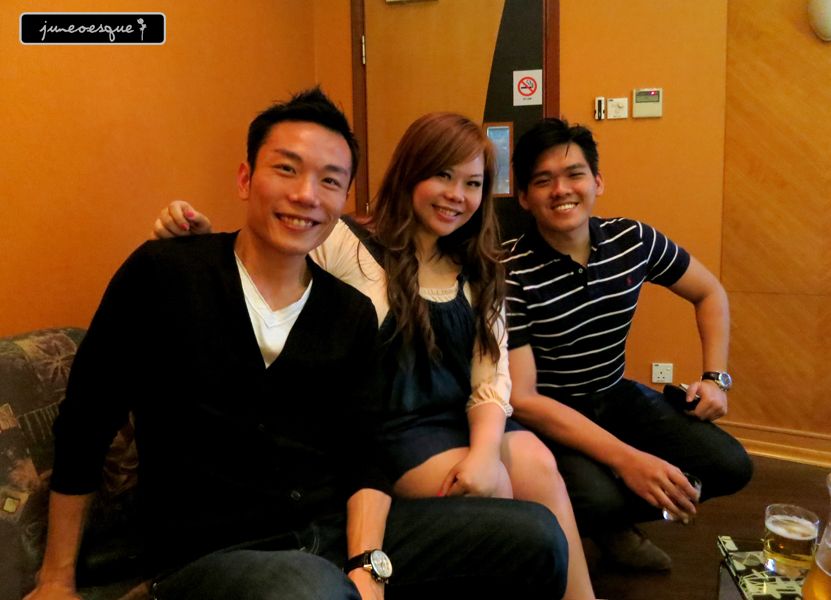 overall a fun day!