the team received some Wendys vouchers and we made a lunch date to head down for lunch!
i love Wendy's beef burger! the patty is very good in my view! the juicy burger!! and for sides, i ordered the chilli cheese baked potato...
enjoying the meal! our staff strength has greatly increased! we can no longer fit just one table for lunch!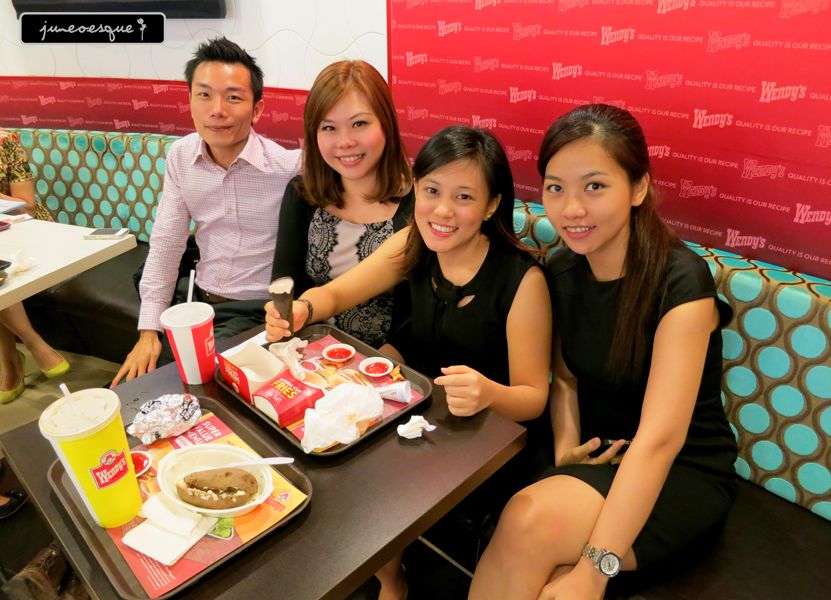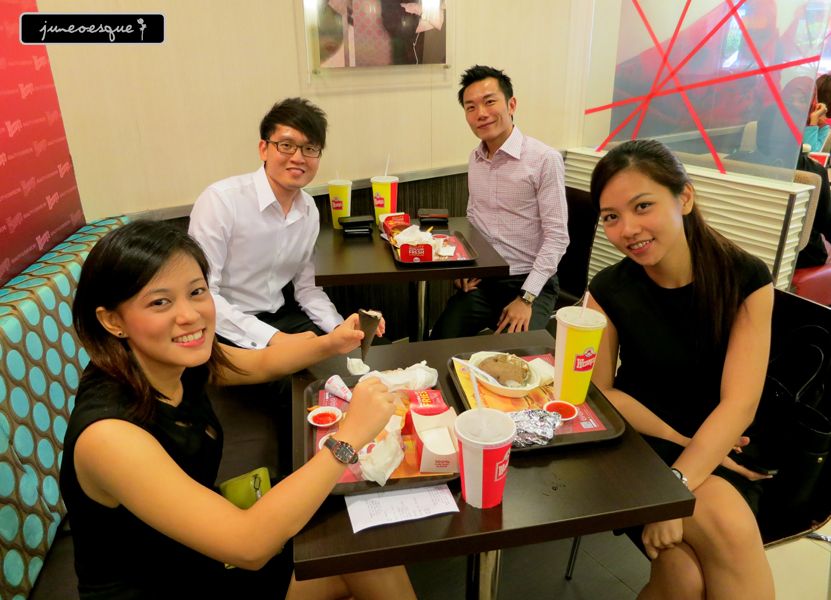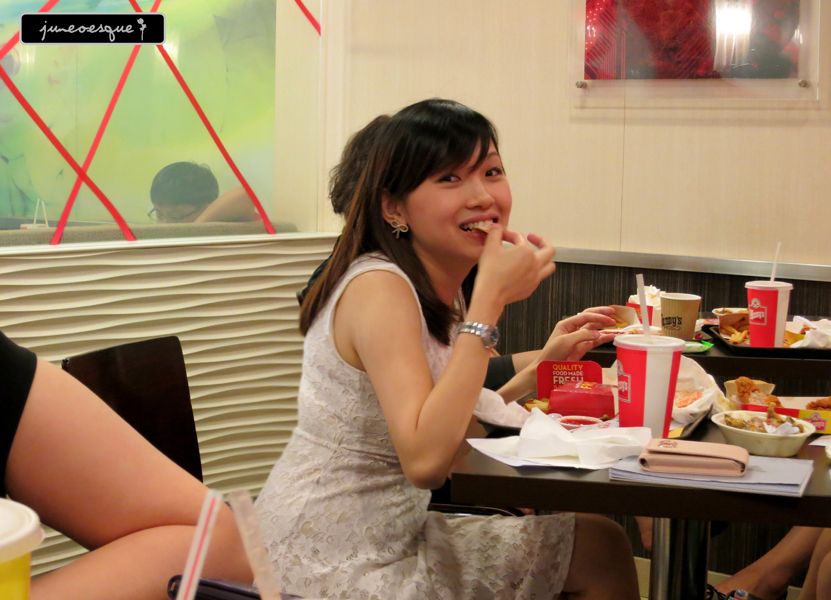 after work, clammy dear invited me to her place and offered to cook for me!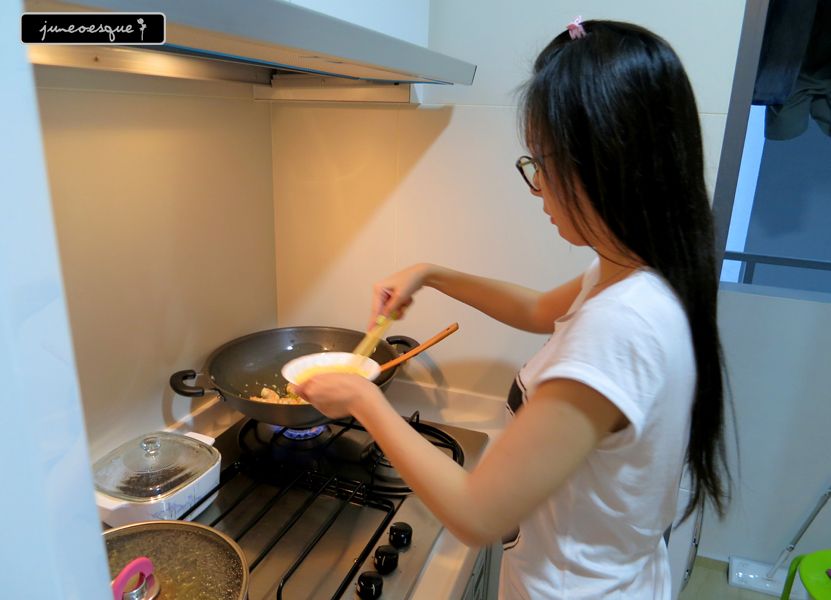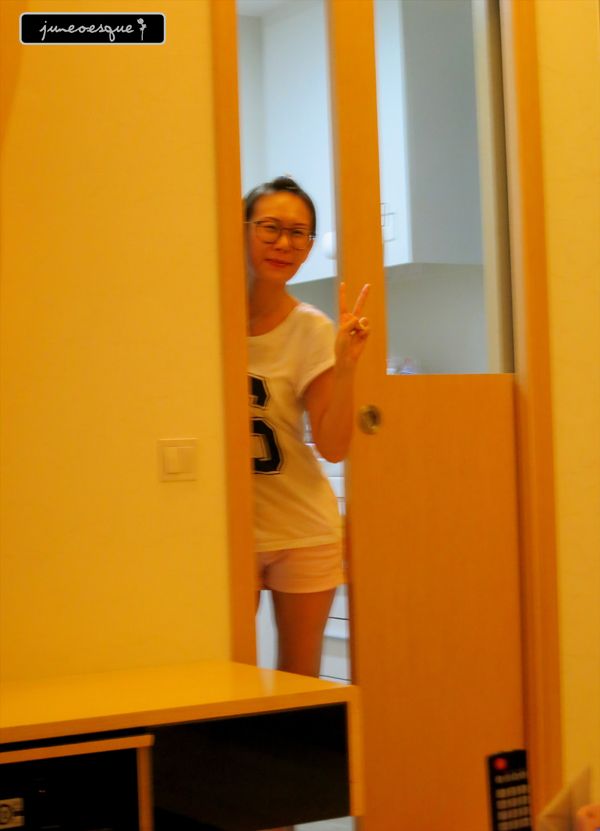 super yummy! cooked with love!