everyone is stilll basking in the CNY mood and the girls suggested we do an internal lo hei!
fishy and myself arrived first!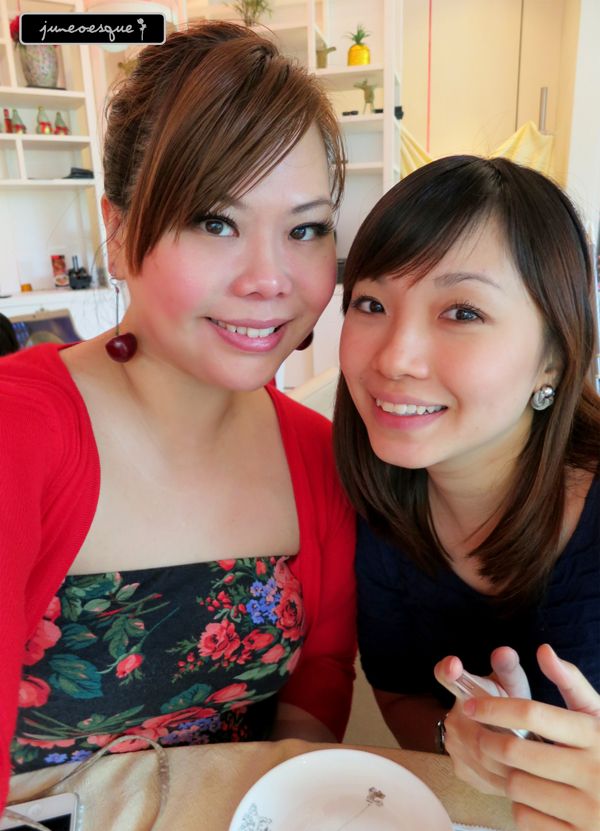 and that May baby conversation...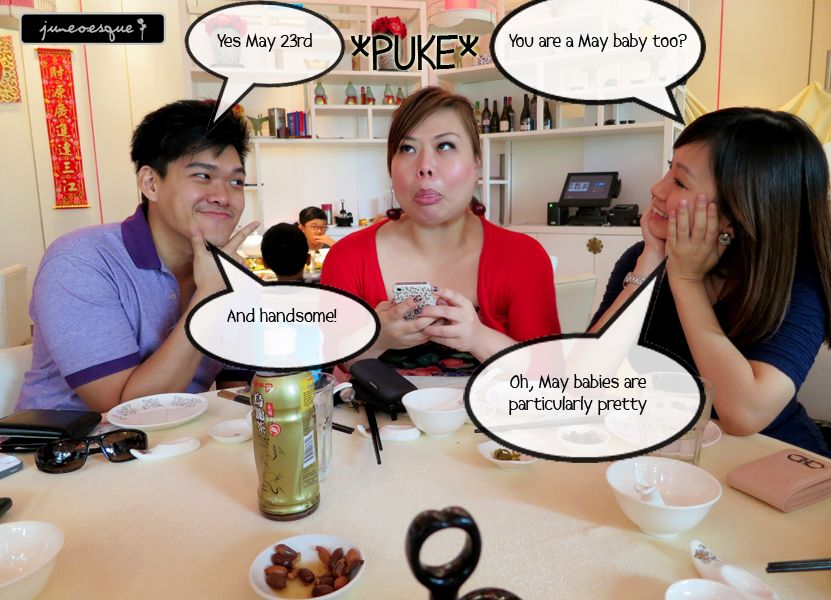 our yu sheng!
we got a rather shy server who was shy in a cute way...
huat ah!
outfit of the day!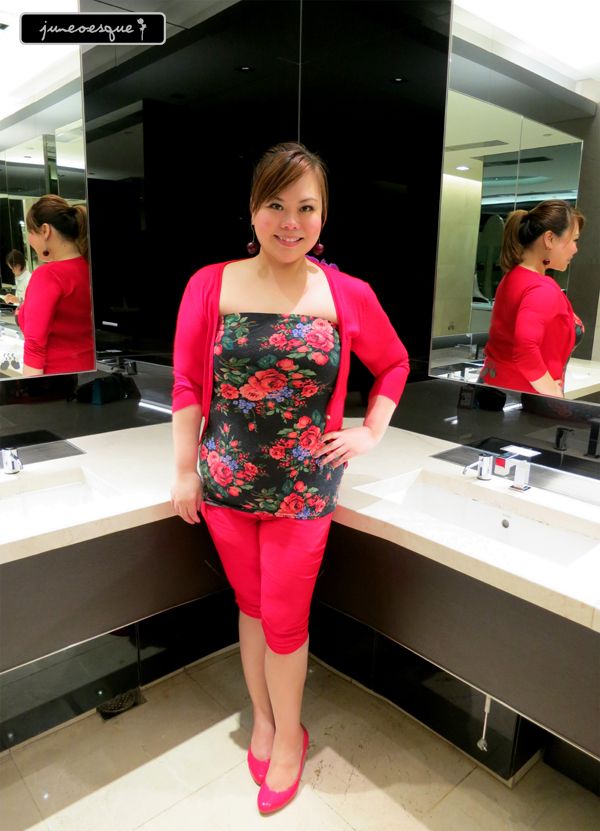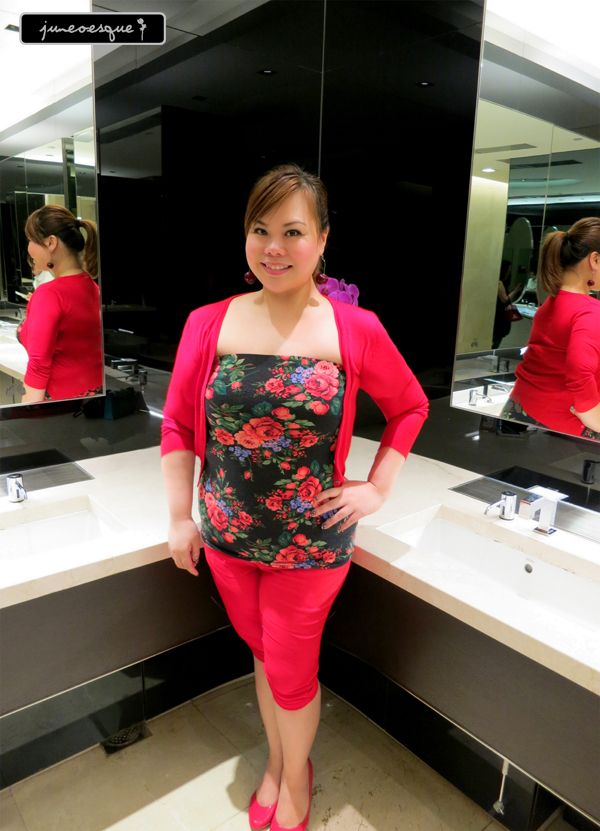 after work, we headed over to clammy's place. today is crabby's birthday celebration and we got her a gift from Samantha Thavasa...
squiddy complained about an ache around the thigh and we were trying to get it fixed...
and squiddy got us yoku moku from japan!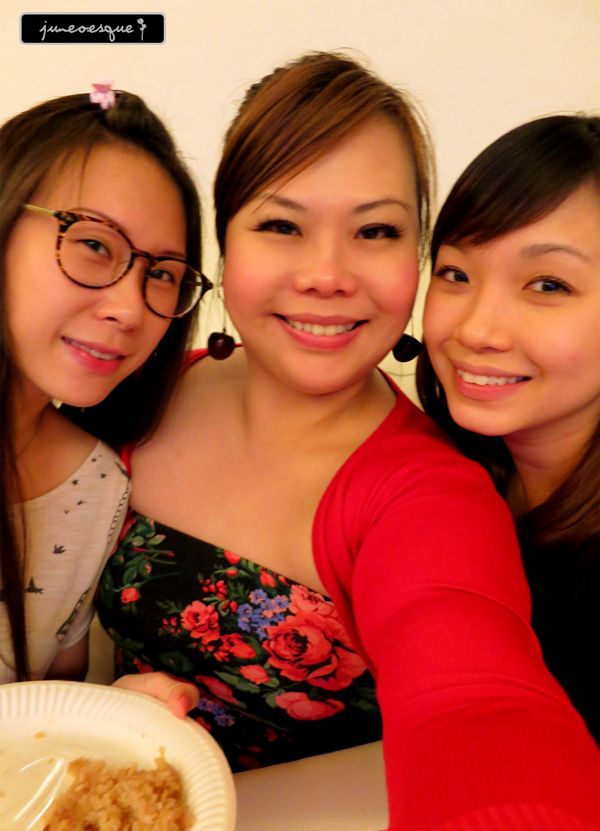 clammy cooked some preserved sausage rice with smoked duck. looks 不怎么样 but tastes awesome! super good!
and den it was a round of our seafoodies lo hei... and suddenly everyone was fluttering over what auspicious words to say...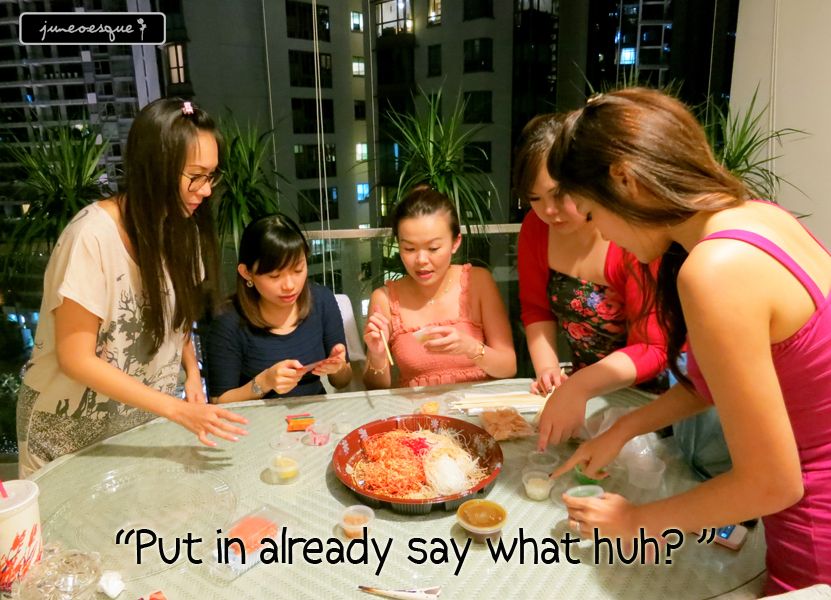 and oh, kevin joined us as well so we had loads of pics taken by him!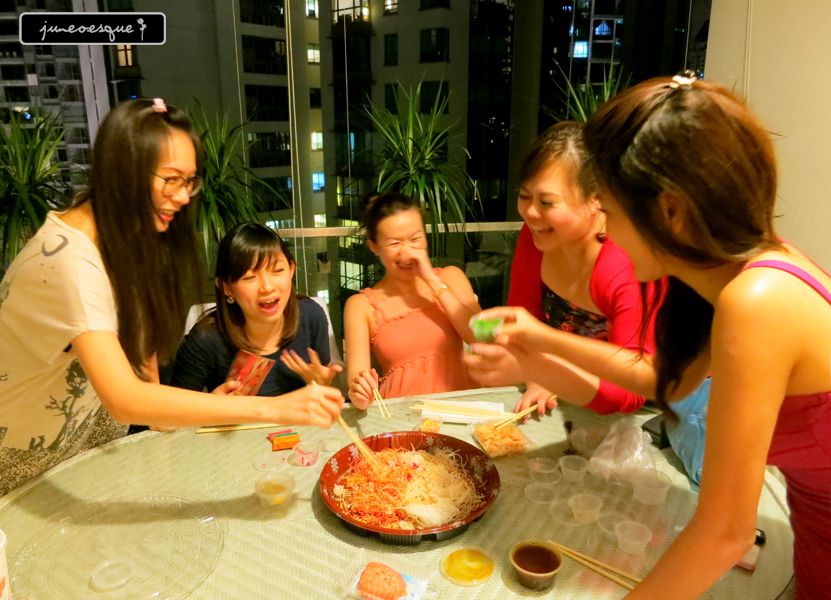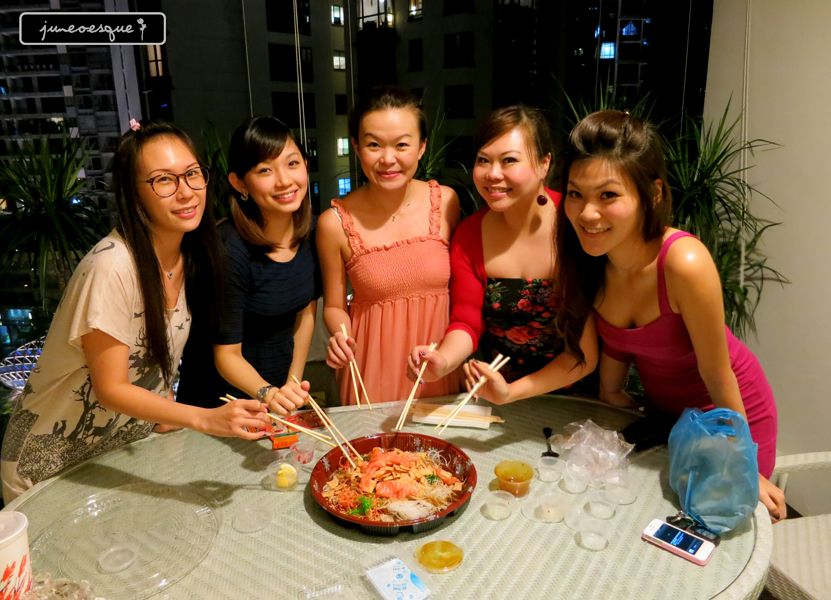 and a little surprise for crabby...
happy birthday!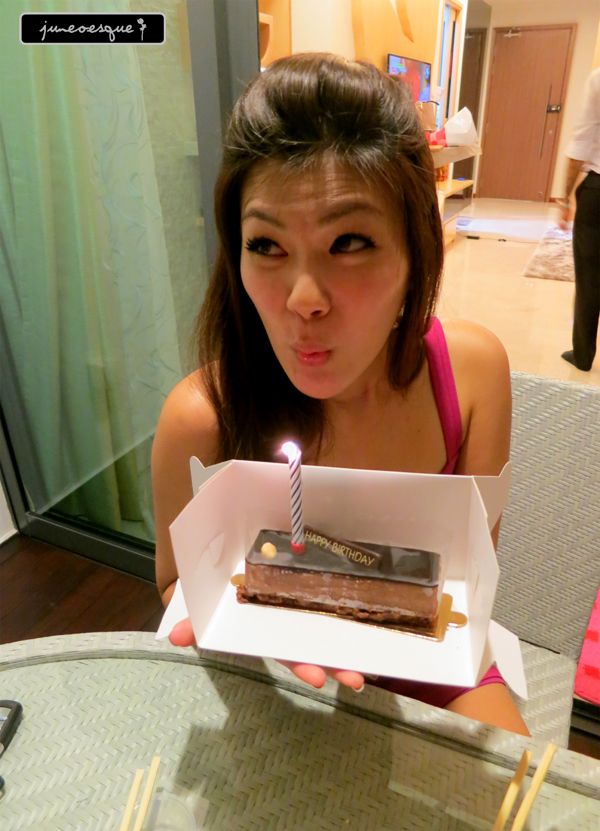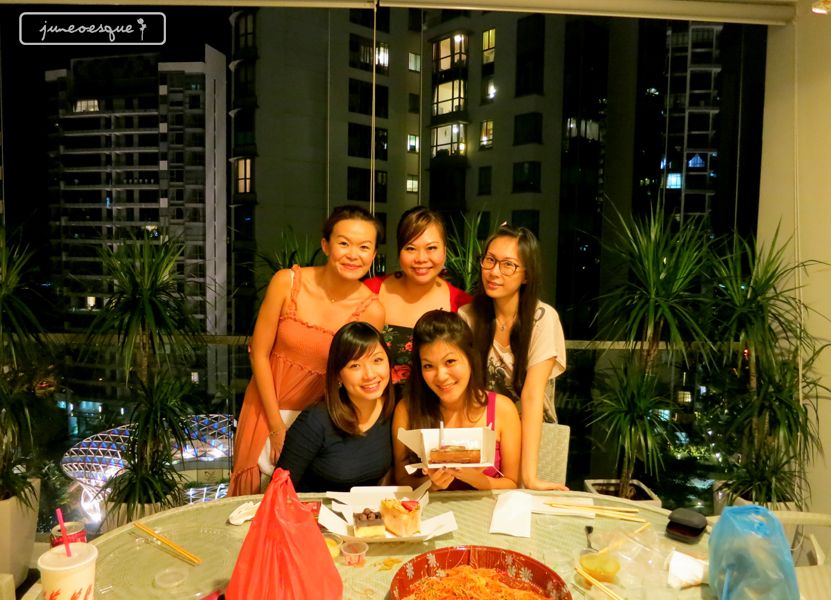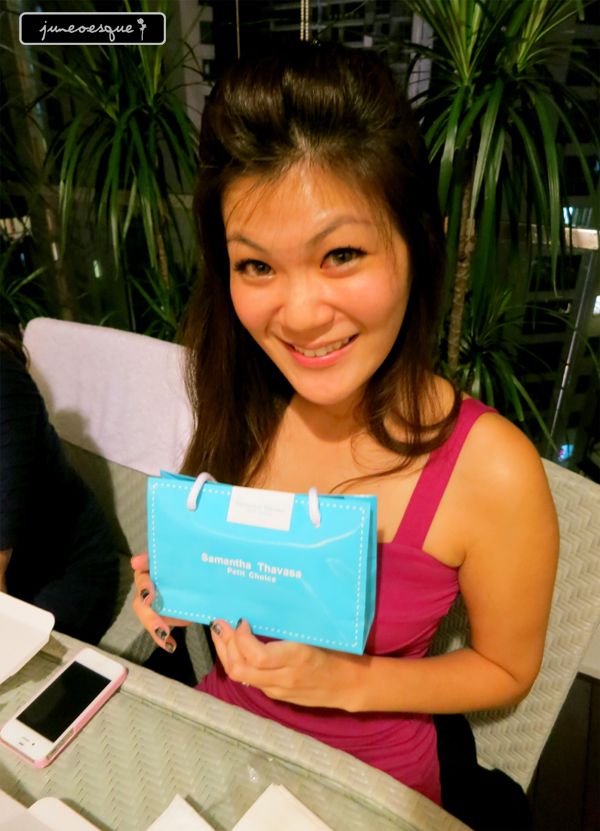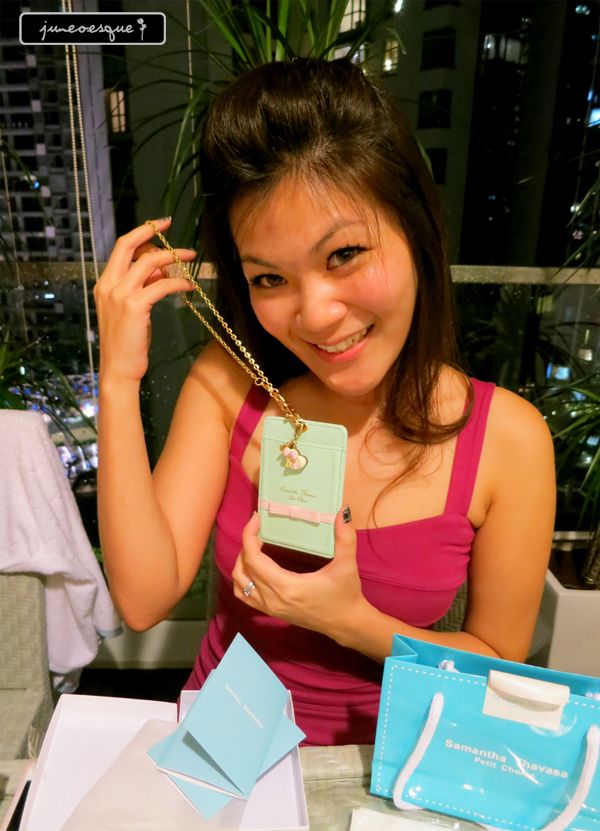 i love the gift we got her. the colours are beautiful!
squiddy got the cake from 1 caramel and this chocolate mousse cake with a praline or whatever crust below is soooo good!
a few of them liked their malteser cheese cake as well...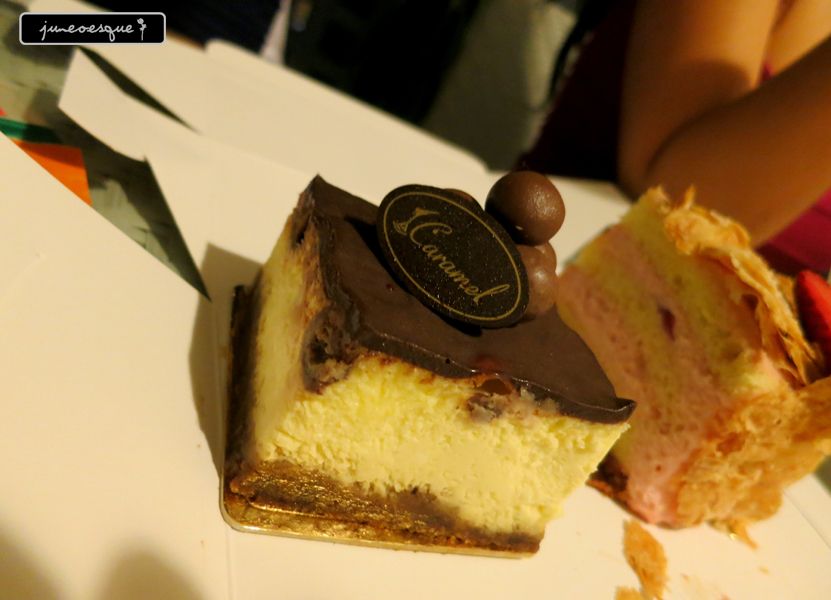 and many of them loved their strawberry shortcake!
kevin continued to help squiddy with the ache around the thigh...
and we got ready for Squiddy's Japan
Preehhh
....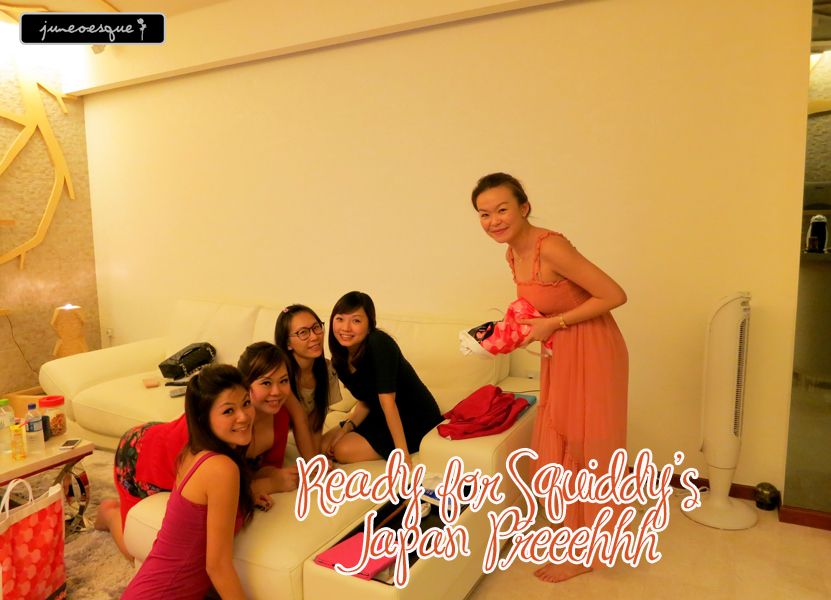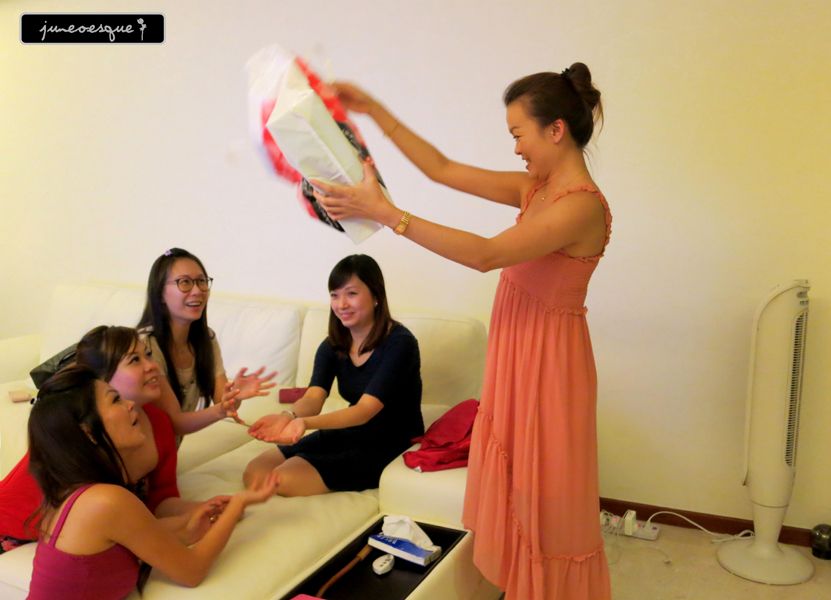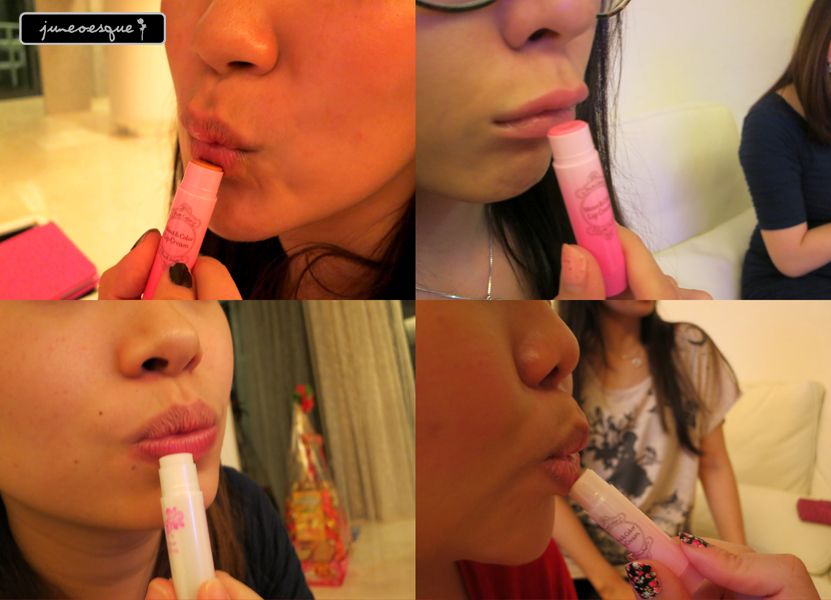 fishy's white turned out to be rather amazing coz it turns pink upon applying.
fishy initially was acting upset and preggy hormonal about getting the white. haha
and we have a new definition in the seafoodies dictionary....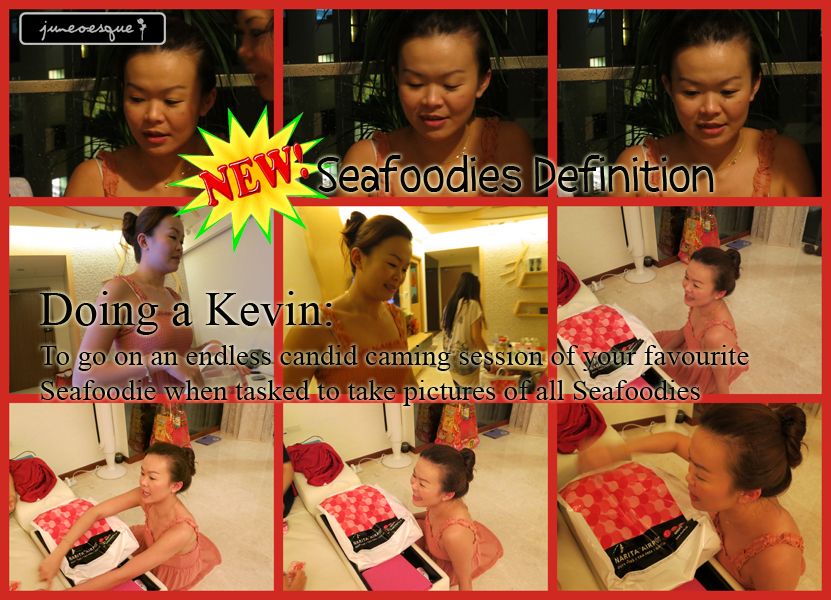 after the gathering, i headed over to Jill's place for mahjong. it was impromptu jio-ing in the afternoon and didnt expect it to really be on.
and i won again!