i got a call from secret santa who offered to buy me lunch at au chocolat! and he said i can bring fishy along!
so we headed down for a quick lunch. he was already there!
ooo.. love their selection of cheese cake....
reminds me of cheesecake factory in usa! but we were too full and gave dessert a miss!
love their decor....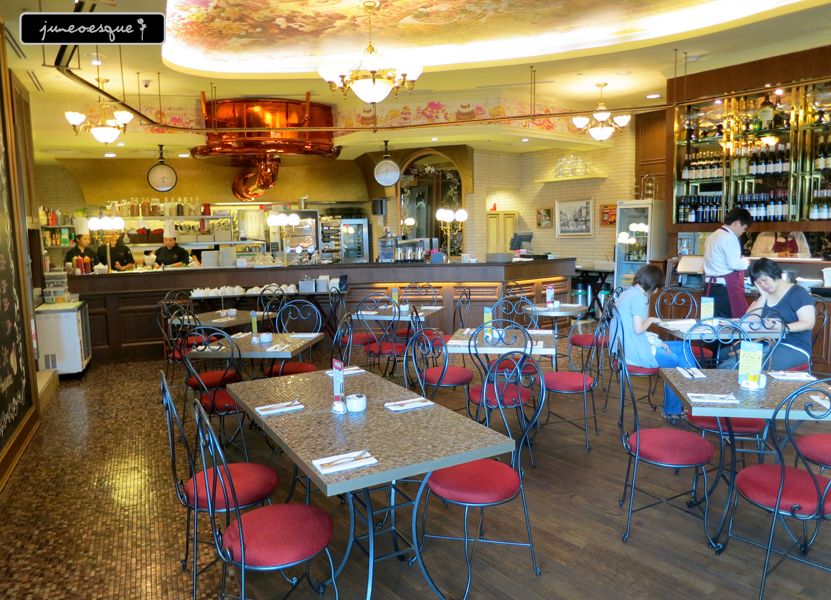 luckily the restaurant was not busy so we managed to finish lunch very quickly.
we had a frozen chocolate....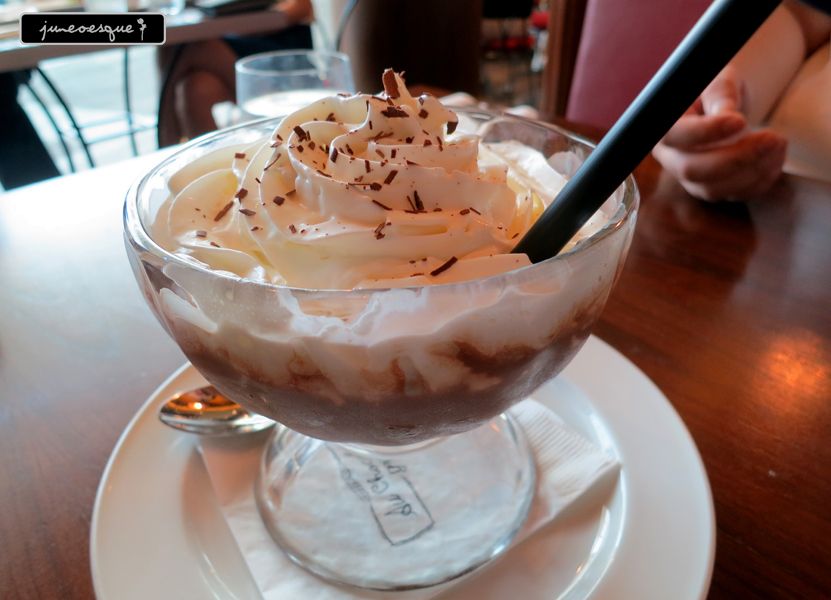 sonia agreed with me that its very good! its very yummy!
i had the beef bourguinon that i had during NYE....
because its just so good. tender braised beef cubes with mashed potato in thick yummy brown sauce.
and of coz, we ordered the onion soup that i strongly recommended!
its super good. the best onion soup i've ever had!
fishy had the vongole...
which was yummy as well.
my secret santa initially wanted duck confit but opted for pork belly instead....
the pork belly turned out to be a not so nice version of
shio-ba
... he probably should have chose the duck confit instead. hehe
and the most amazing thing happened. fishy said she wants to check out the ferragamo jelly flats for CNY so we dropped by to check it out. there as we were watching, secret santa asked me to try them too. I told him i prefer the heels but i think its way out of budget. He got me trying the jelly and he and fishy started selling me the ferragamo cult too and den he offered to get me a pair! haha
and thats not all.. on the way to the taxi stand, he refilled my perfume!
so today,
bo dai bo chi
i got free ferragamo jelly flats and perfume and a scrumptious lunch!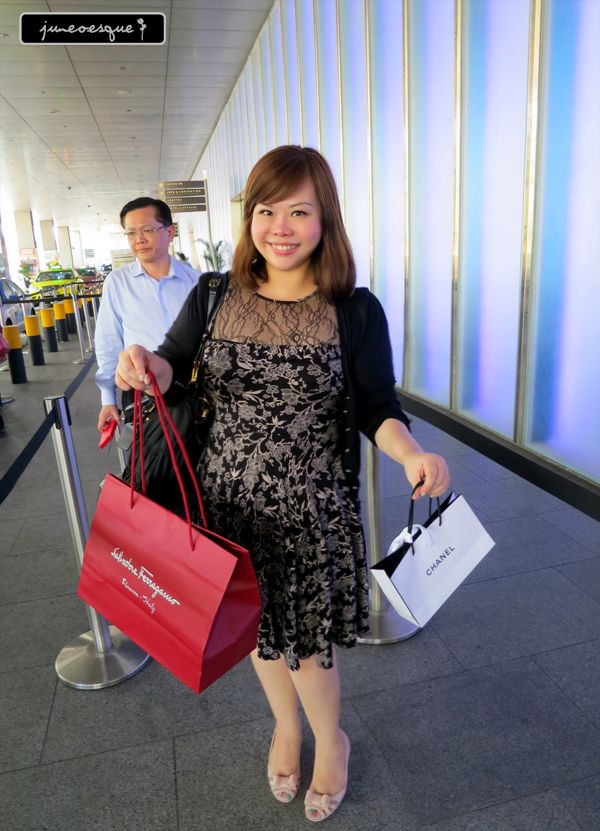 and the funny thing is, fishy didnt manage to get her pair coz they didnt have it in her size!
so yes, i have officially joined the ferragamo cult!
thank god membership was free! thank cute secret santa! really got a 被疼的感觉!