today, we continue learning how to draw potraits in class. francis came up with lines and circles and triangles to put things into perspectives to the kids...
initially, a few of them were reluctant to follow strictly but subsequently, everyone still managed to have a good drawing with their own style...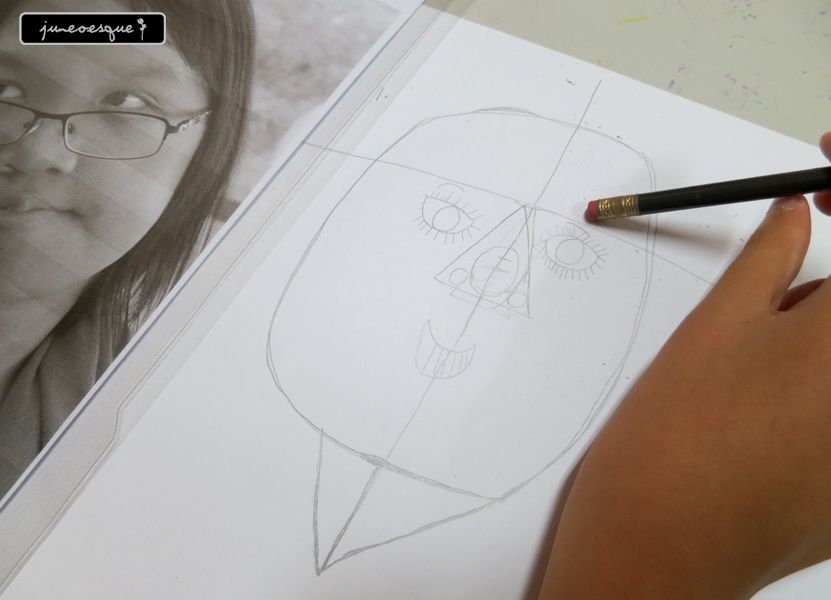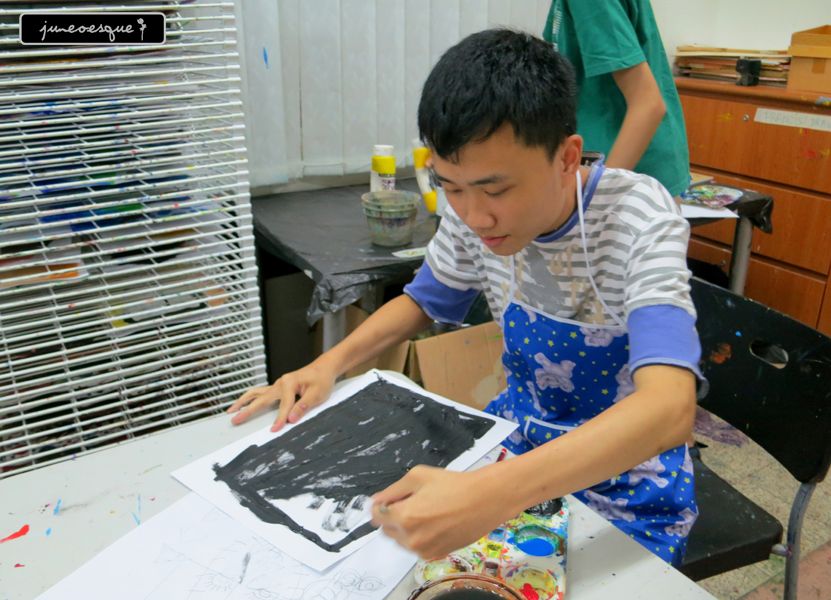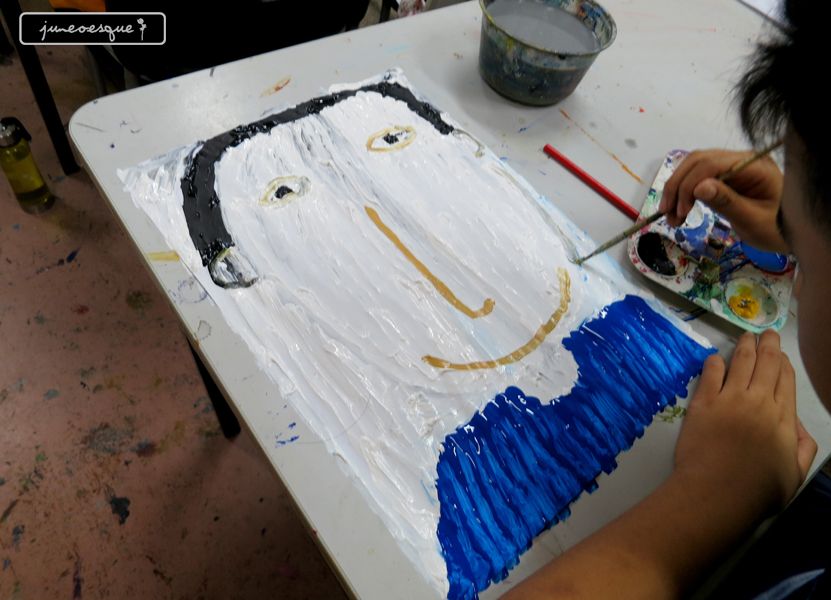 me with shiao mei.. she's really cute, always very happy!
cavan whose drawing reminded many of us of PSY - oppa gangdam style! haha
and sherman tried to tell me he is muscle man!!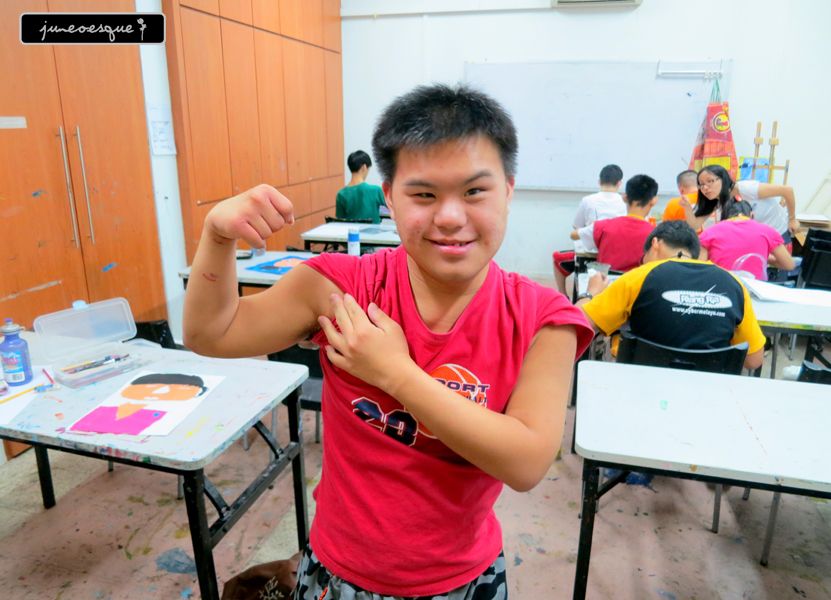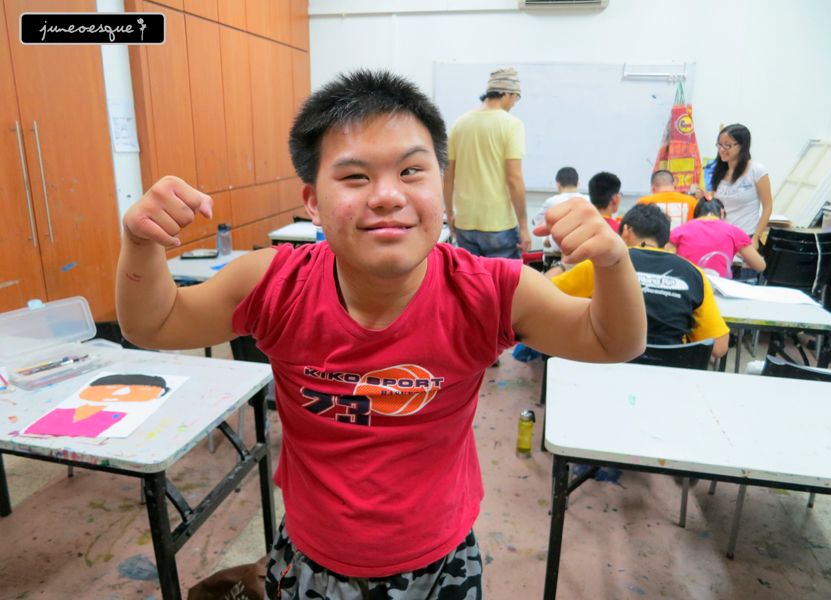 and i'm really happy that kok chin kept to our pinky promise last week, to start drawing immediately today!
i always feel happy after every lesson.