today is a very interesting lesson. i was slightly late and when i arrived, i saw this drawing of sherman...
i thought it was very well done until Francis told me it was him who drew it. haha.. but sherman also still did a very nice drawing of himself towards the end.
the kids were drawing self potrait today!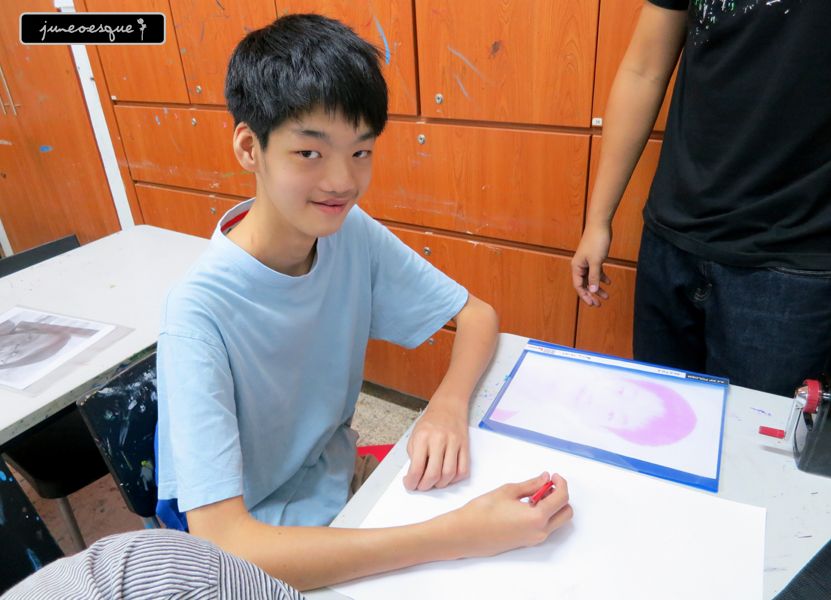 with guidance from Francis....
shao mei did very well!
so did choon kiat...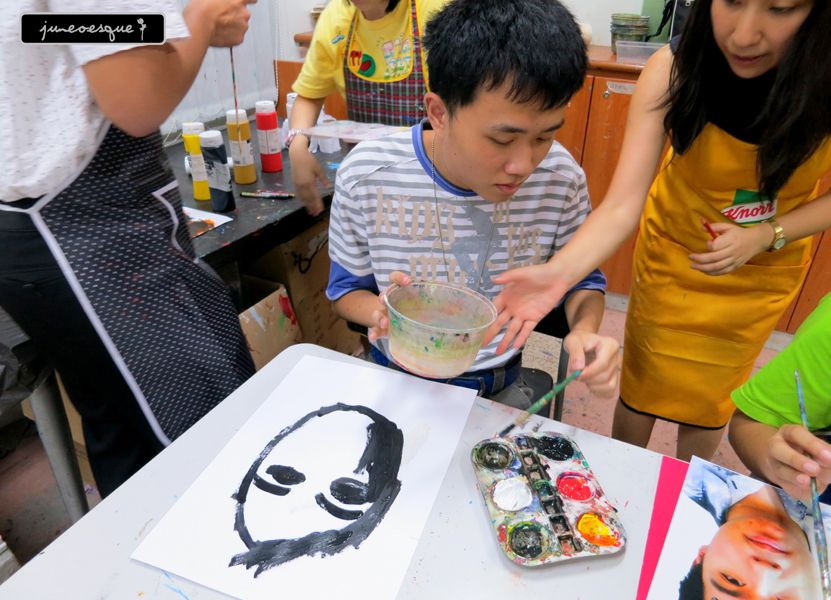 and weng guan was good with the colours..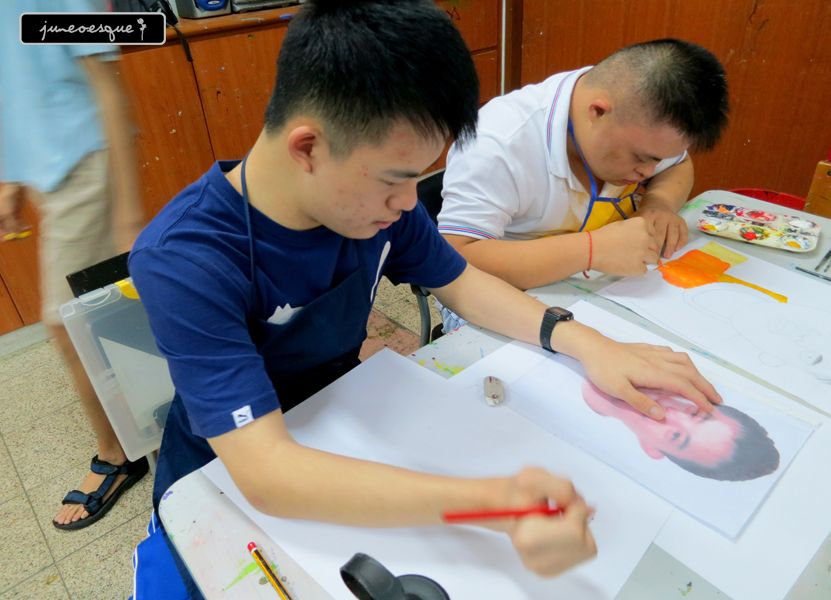 i really enjoy the lessons. i wish i can be less lazy and join the saturday lessons too.
and i met a really interesting cab driver on my way here.