Lunch with Mel Mel!
she arrived in style! in her shades and all black attire, totally like a 星妈!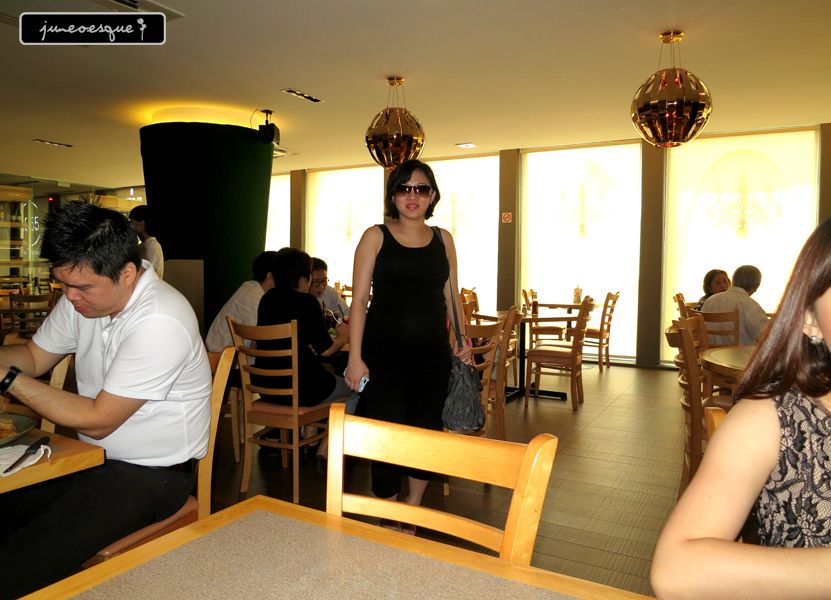 the mummies...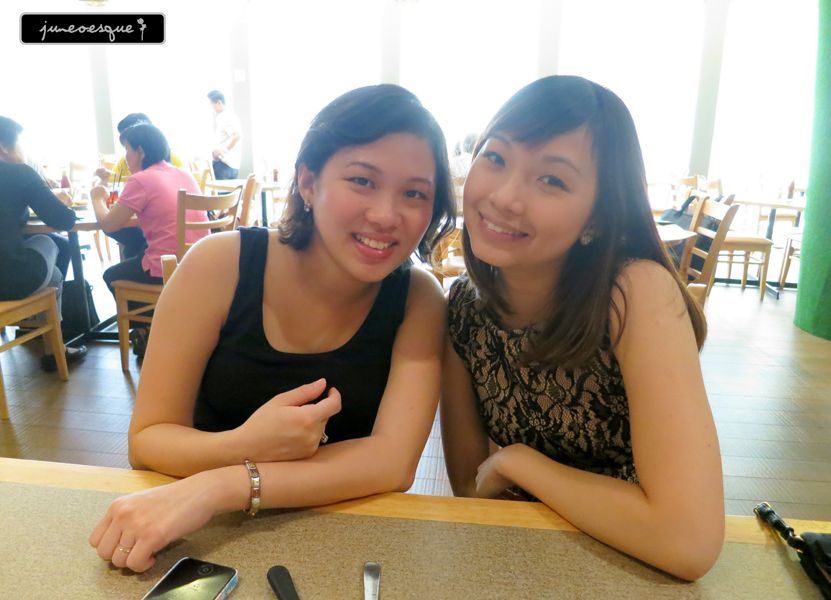 mel mel with my xmas pressie for her...
yes, effiel tower earrings. mel mel's favourite effiel tower...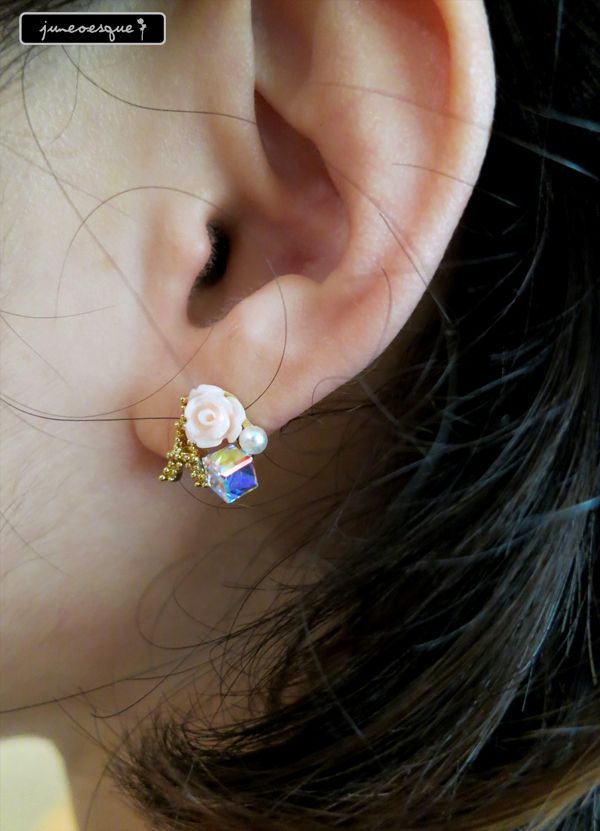 and we got pressies from mel mel too...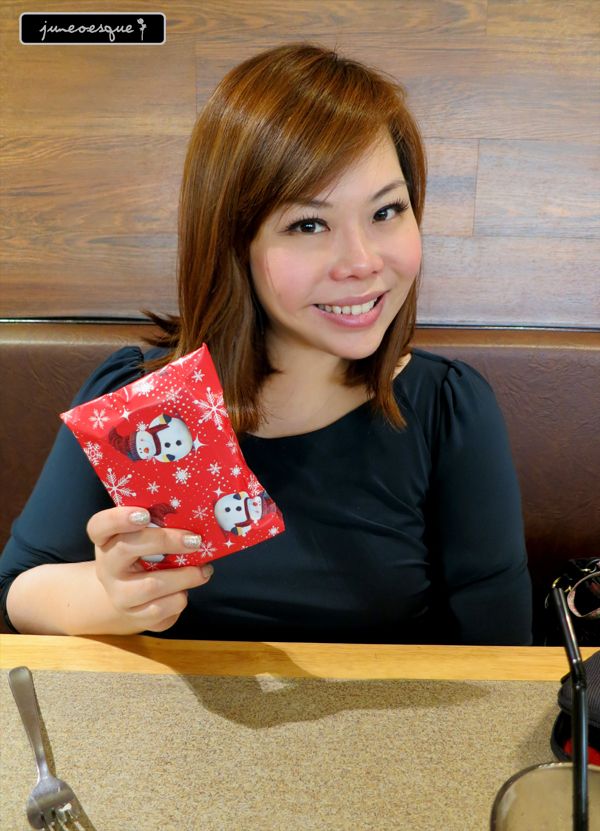 oooo i like it! exactly what i am short of in the office!
after work, headed to meet Elrin over in town.
btw, there is a cult going on in my office! A Ferragamo shoes cult! They are going on and on and on about how comfy Ferragamo shoes are. Doesnt help that my shoes are always giving me problems!
so despite how i dont believe in spending about $800 for a pair of shoes, i cant help but wonder how the soles will feel inside those expensive heels.
i made a visit to the Ferragamo boutique to try out the shoes. They have my size! and damn it! they really feel damn comfy. >.<
no no no!
so anyway, dinner with Elrin over at Paul...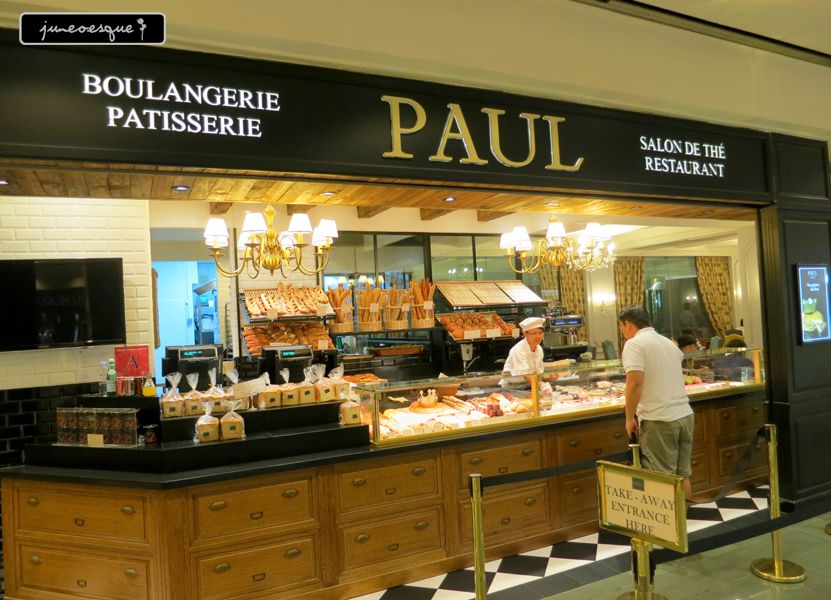 xmas pressie for Elrin...
i got something too!
when i first saw this bag, i felt it was very Elrin!
cartoon bag! so cute right?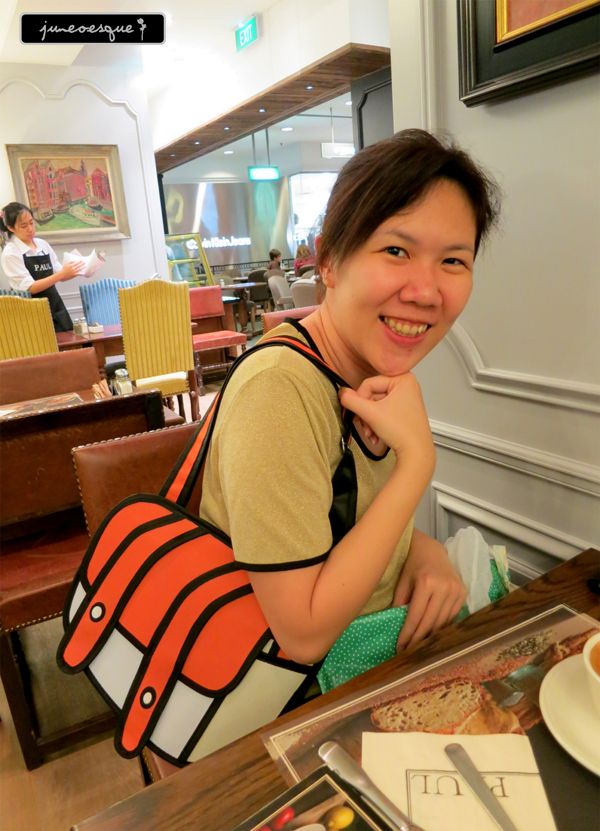 she got me something really apt! hahahaha
Elrin ordered a cod fish with mashed potato thingy (can't remember the name of the dish)...
it was pretty good! like some pot pie of sorts.
i had the steak coz dear dear and chris recommended...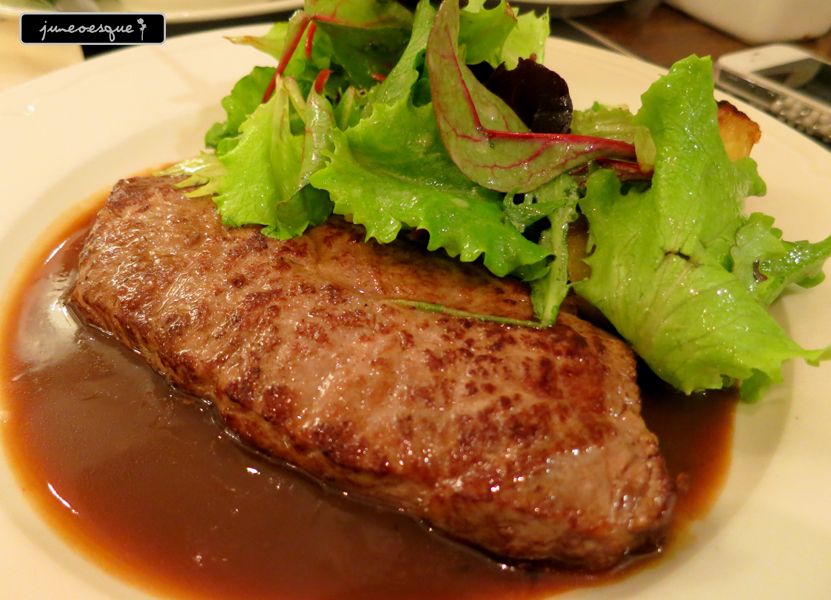 and i must say, they were right! its really damn tender!
but while i liked the tenderness of it, it didnt feel like a natural kind of tender. it felt like a lot of tenderiser was used.
dessert.....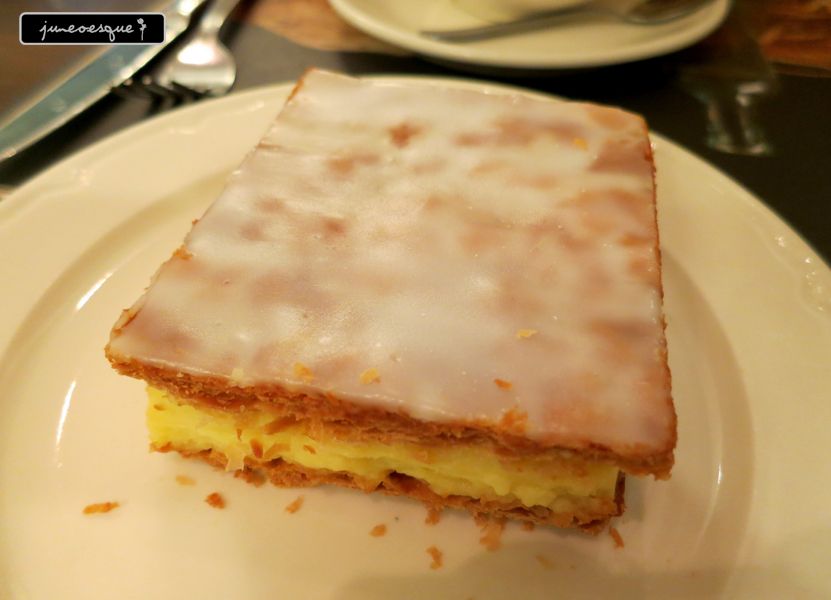 and it was like the universe calling me towards the ferragamo, i was limping my way home coz the shoe was too tight :(