i woke up around 10 plus but headed back to sleep till 1 odd. Joey slept through till 1 plus as well. Shan was the only one who woke up early for her german class. haha
when she got back, we headed out for lunch. we walked over to Social @ Club Street! i have been meaning to check out this place!
after the long walk, we were there!
unfortunately, it was packed. fortunately, they had bar seats.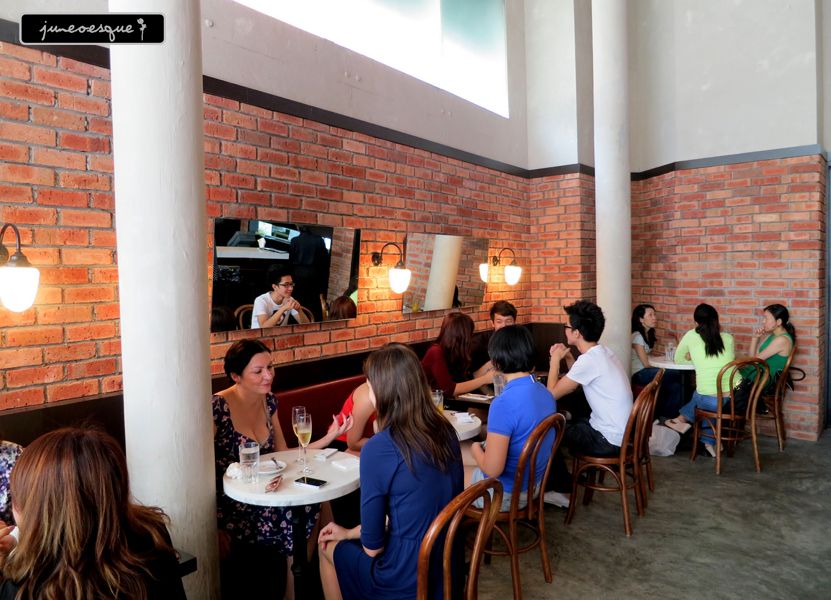 joey was trying hard to sell me the wonders of the samsung note 2...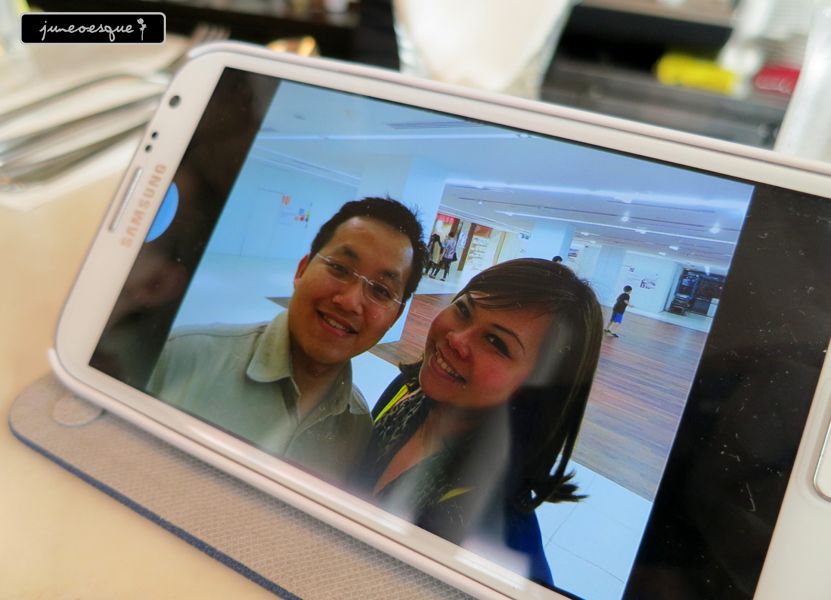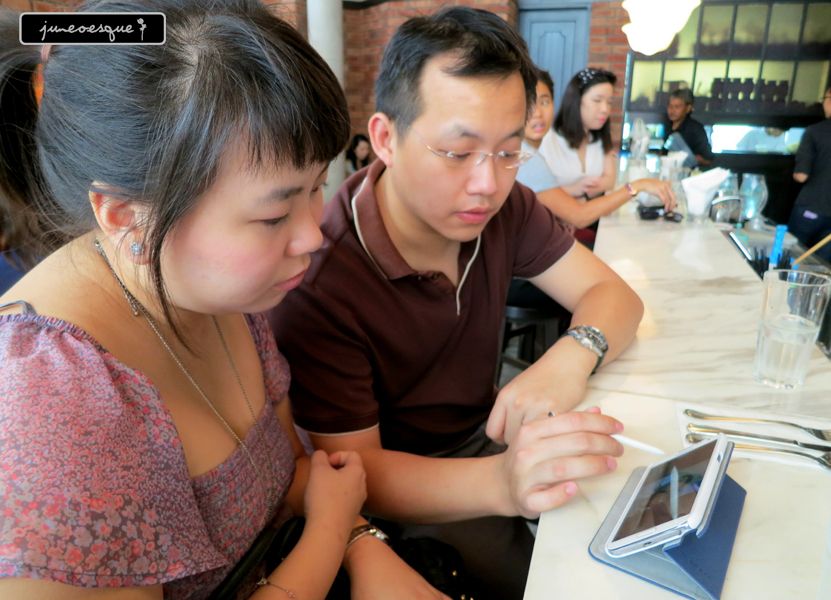 first to arrive is the lobster bisque soup....
it was pretty good! flavourful. the lobster meat could be more generous but overall its good.
the other item we ordered to share was the anchovy with ricotta...
i really liked this. i think maybe i like the sight of it, the idea of it and i like anchovy in general. its pretty fresh and the whole thing worked for me.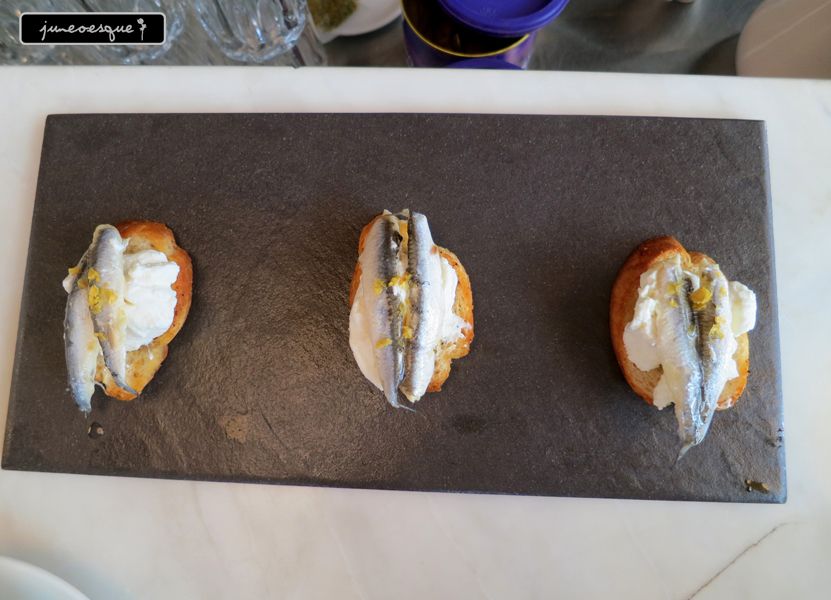 and because we weren't sure when we will be able to make time to come down, we went on to also order the raved about truffle toast which we found online on our way down...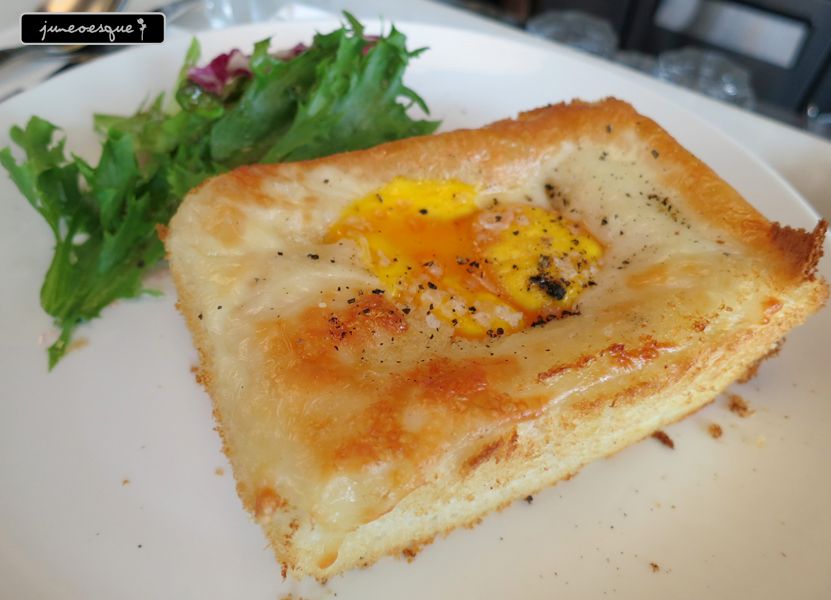 it was really good. the bread was nicely toasted with truffle taste.
for our individual toast, shan had the duck confit...
it was pretty good. the flavours were also good.
joey and myself had the ribeye panini...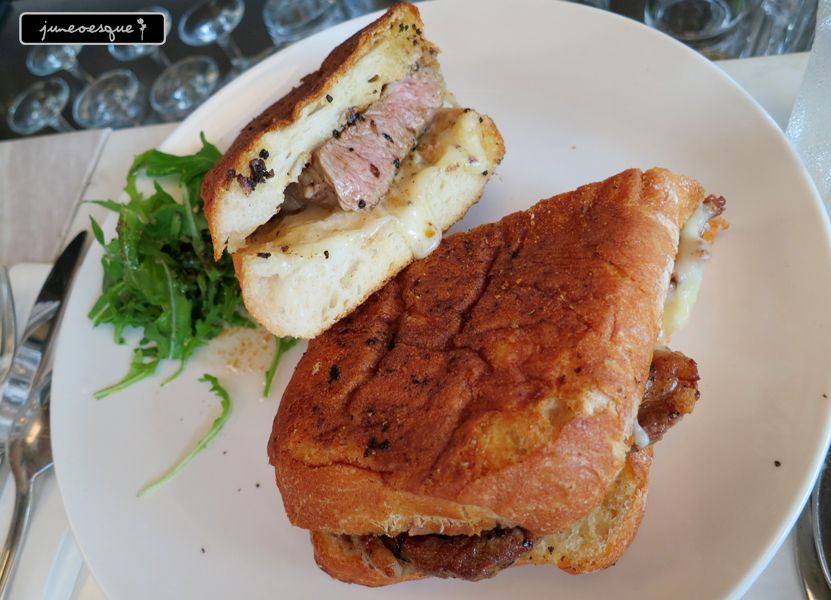 the steak was a nice portion...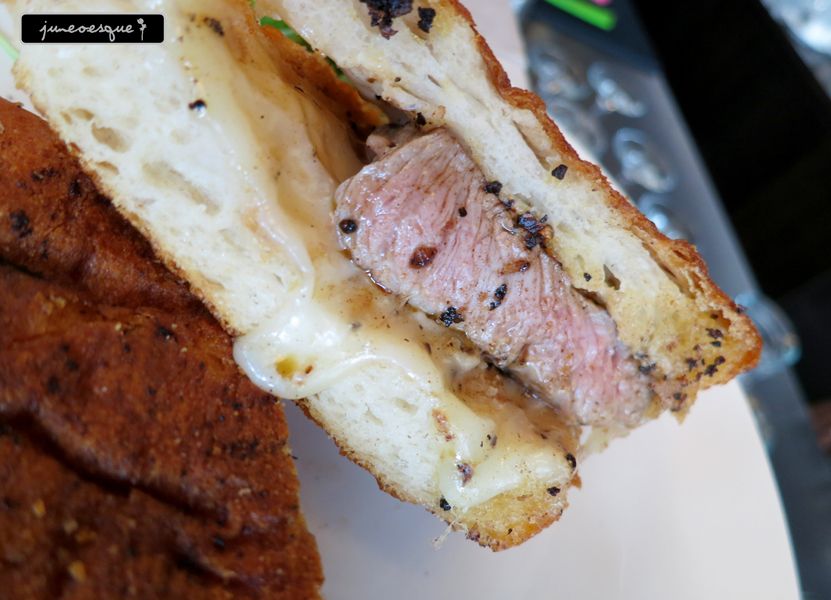 overall, i loved it.
Joey and Shan found it good but they didnt like the service so they said they are not likely to be back. haha
us!
we subsequently managed to change seats...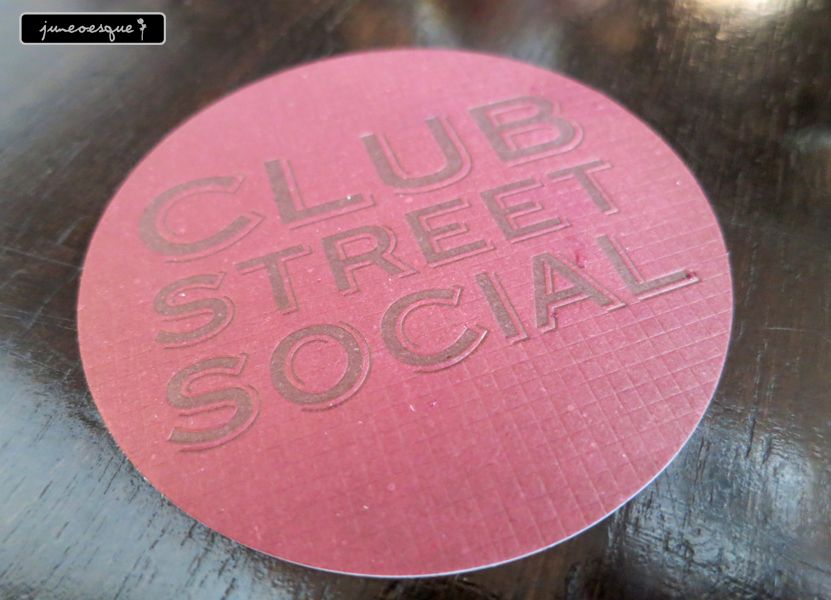 it was a very filling lunch and immediately, we felt like just crawling back to bed again!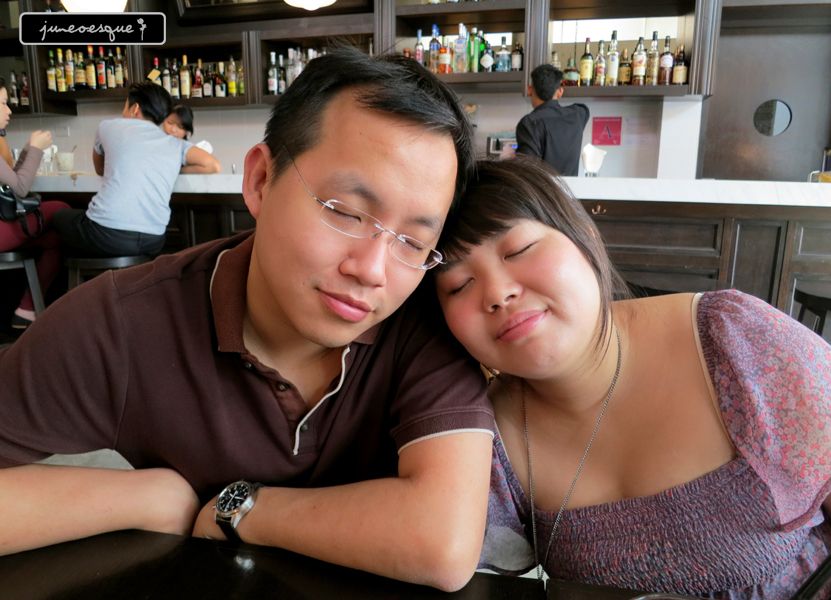 we took a short stroll and passed by a really nicely branded laudry shop...
and we also bought a rainbow cake back from Le Chocolate Cafe....
it was not bad. decent.
we watched modern family along with our cake.. everyone feeling more sleepy than ever. haha
and as i got home, it was another round of gathering, this time round with meixin... im actually exhausted... ... ... haha.. i would love to catch up with so so so many of u and i know u all have heard this before. but i also duno how my schedule gets packed so ridiculously fast and im just exhausted! i really just want to rest the weekends for the work week ahead.
and for this weekend, by right, was supposed to meet cynthia with another round of staycation today and sunday am supposed to meet joanne. but cynthia and myself didnt have time to browse the hotels till very last minute so we decided to postpone it. and as for jo, this conversation took place...
hahahhaa..
so anyway, xin and i arranged to meet up and she suggested brussel sprouts. even came all the way to my house to pick me up!
and her younger boy is so friendly!
very smiley!!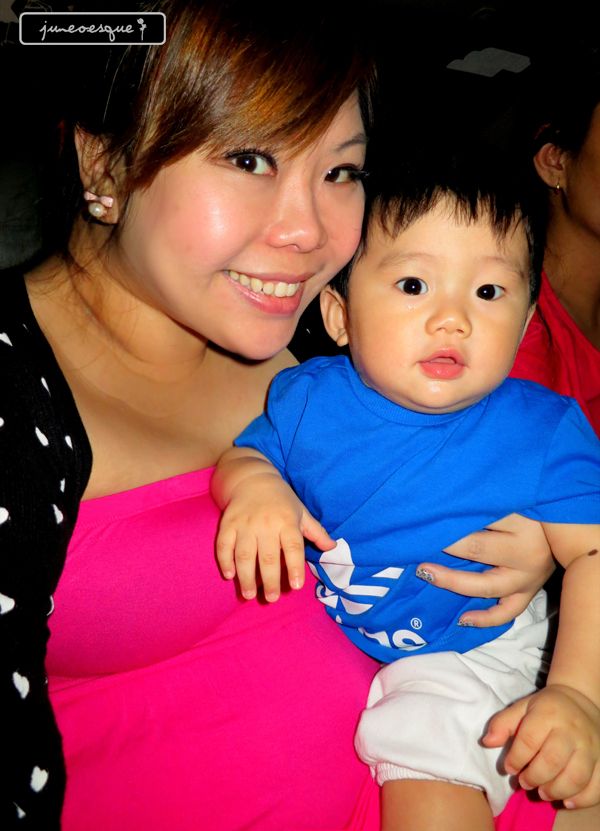 with two boys around, it wasnt much of catching up but it was good fun looking at the boys play!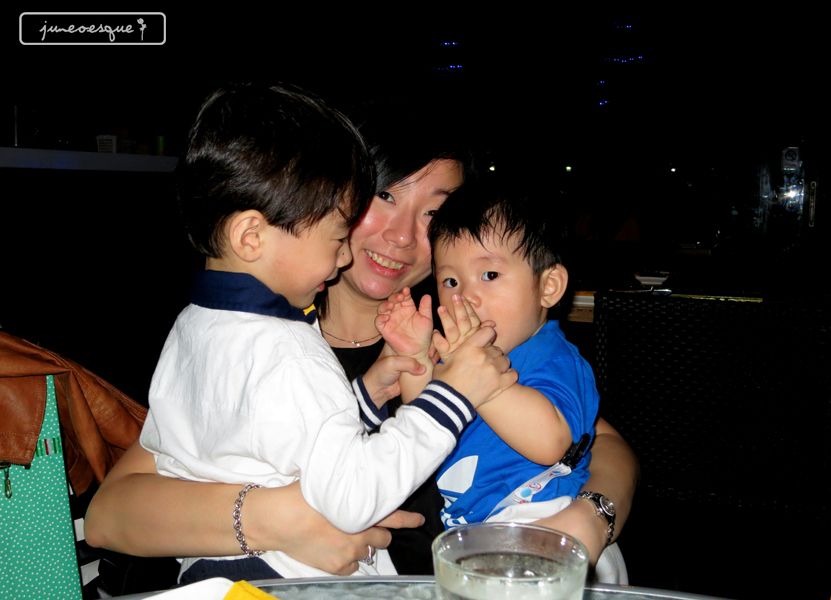 with my xmas pressie for them...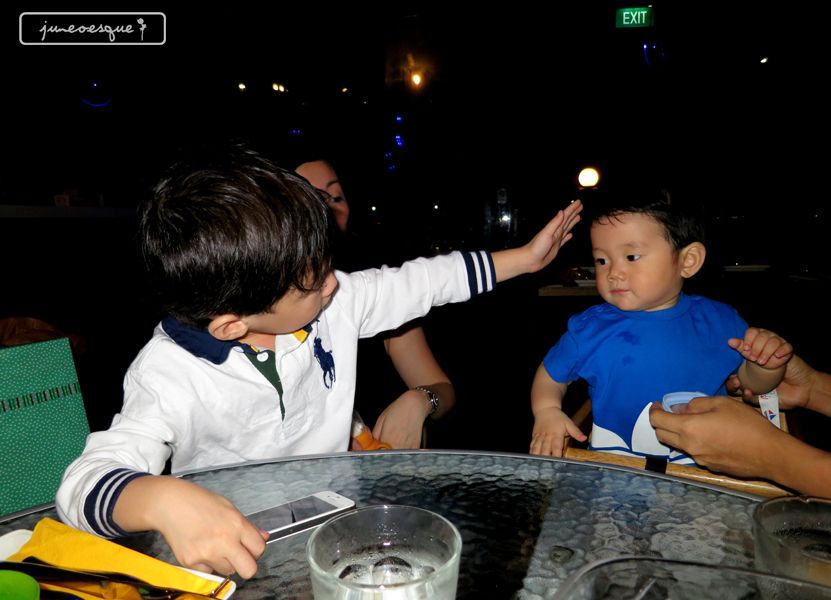 kids get to eat free! lil dylan had a fish and chips...
we ordered a small clam and small mussels.
cant remember the sauce we chose but the one one for the clams came with white wine and it was good! couldnt stop drinking it!
the mussels were good as usual too...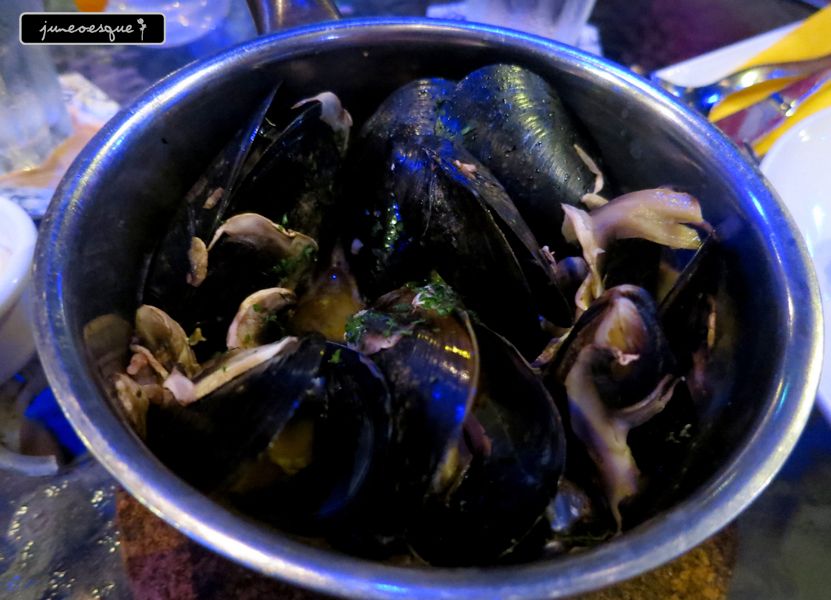 and of coz, their extremely yummy fries with mayo!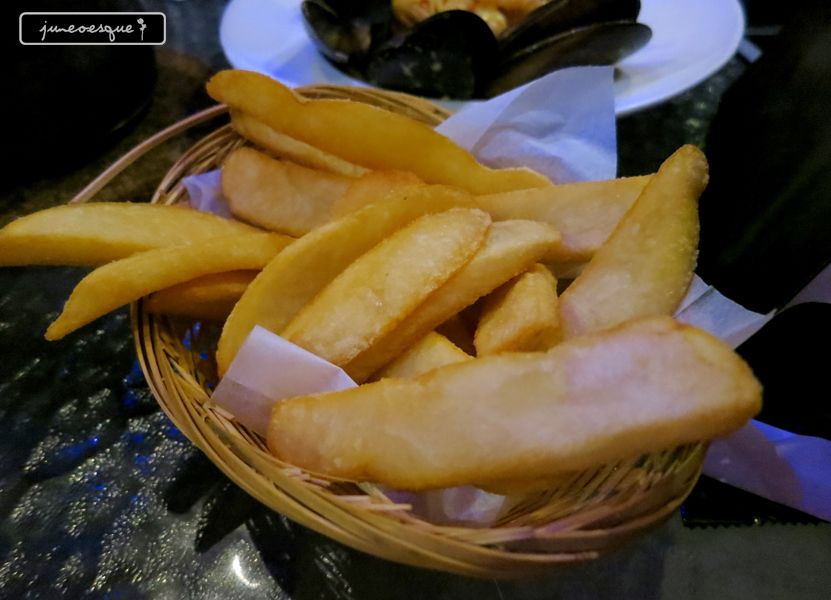 a seafood pasta for her domestic helper...
as i was still full from the heavy lunch, xin and i shared the pork belly...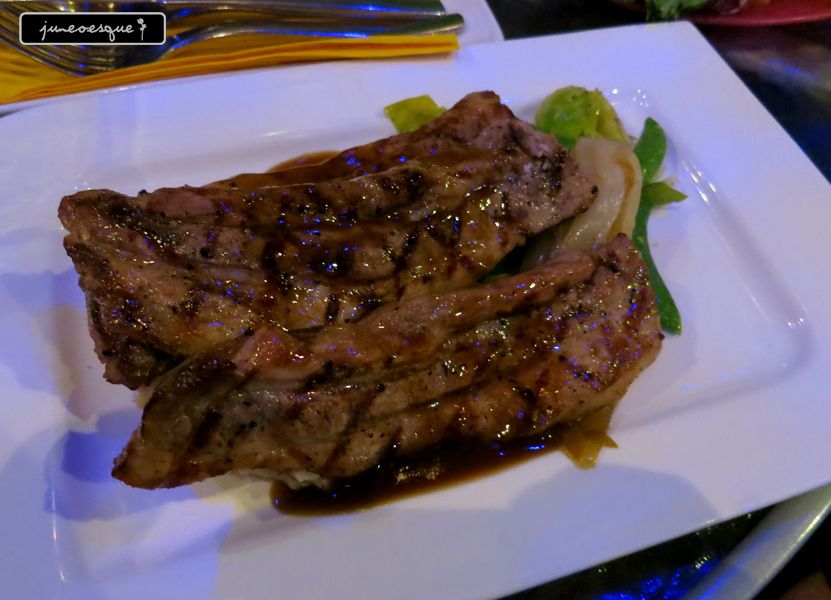 the pork belly was nice but a little more rubbery than usual. haha
and den came the unwrapping of my xmas present!
the toy got lil dylan very excited...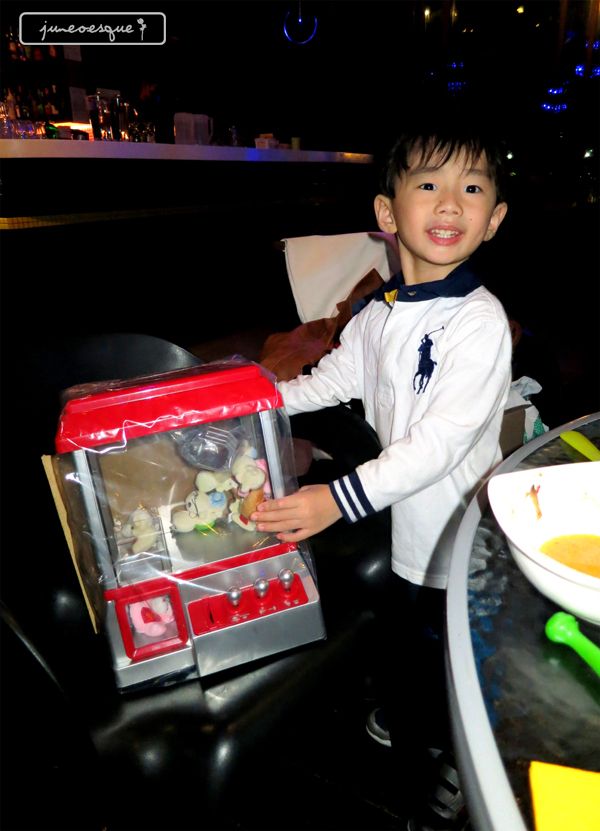 we tried to figure out on how to start playing...
with the help of a very helpful server. he was really nice. he helped us unscrew the parts to open up any plastic wrapper, added batteries and even went the extra mile to add sweets into the box for us to 'catch'. VERY GOOD SERVICE!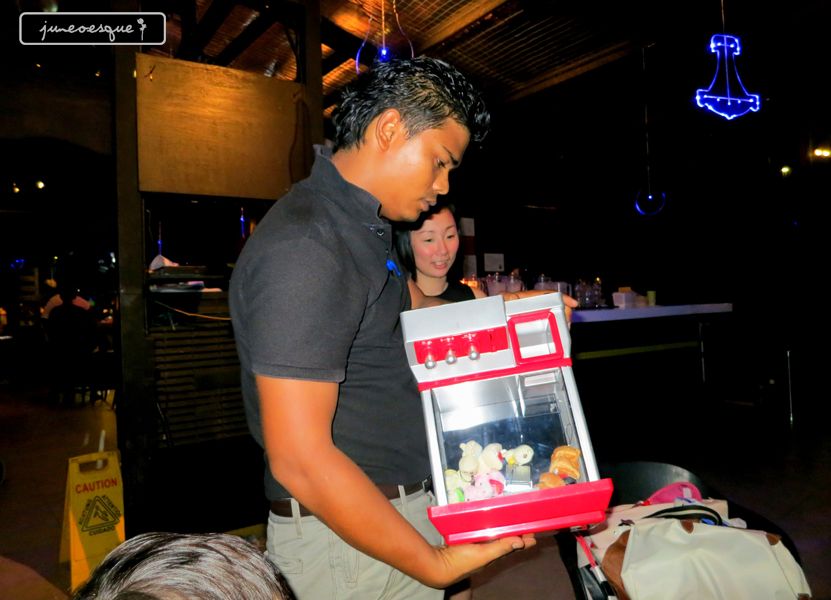 its a fun toy that attracted a lot of attention!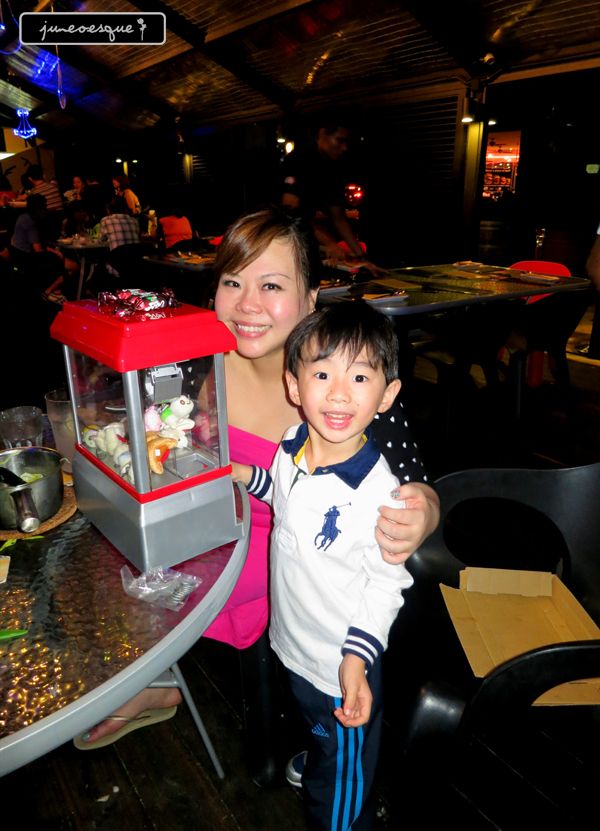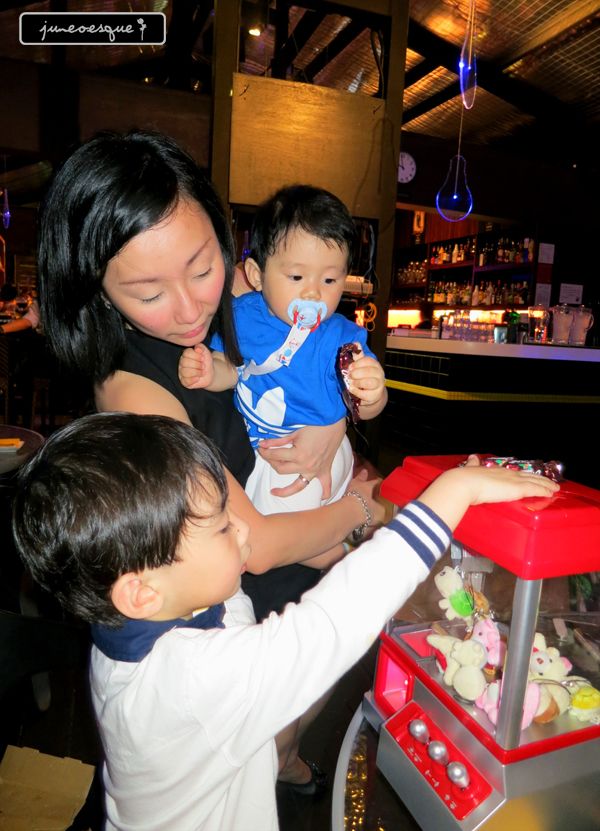 lil dylan playing cheat!! hahaha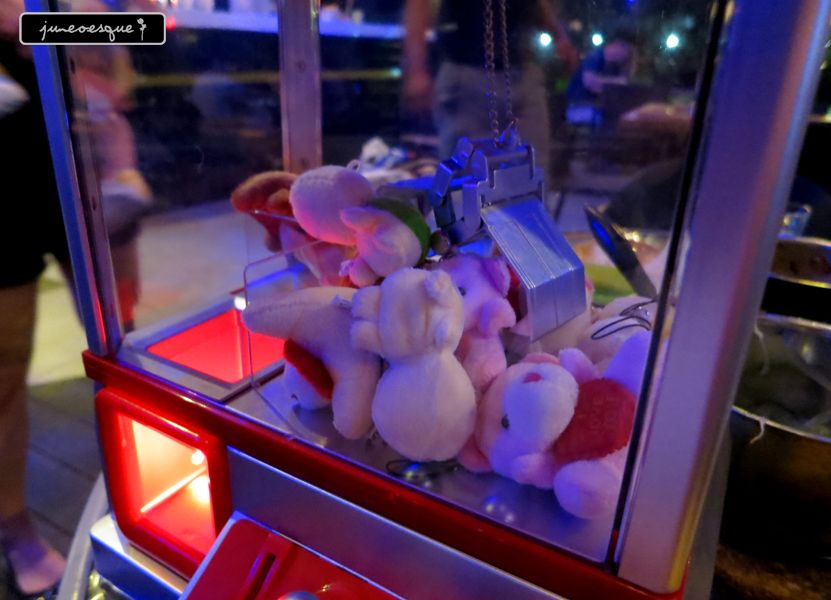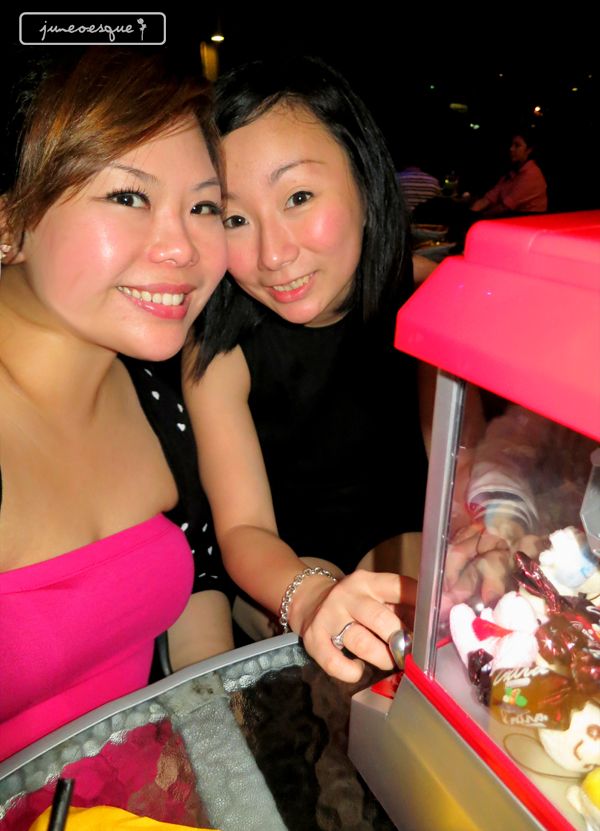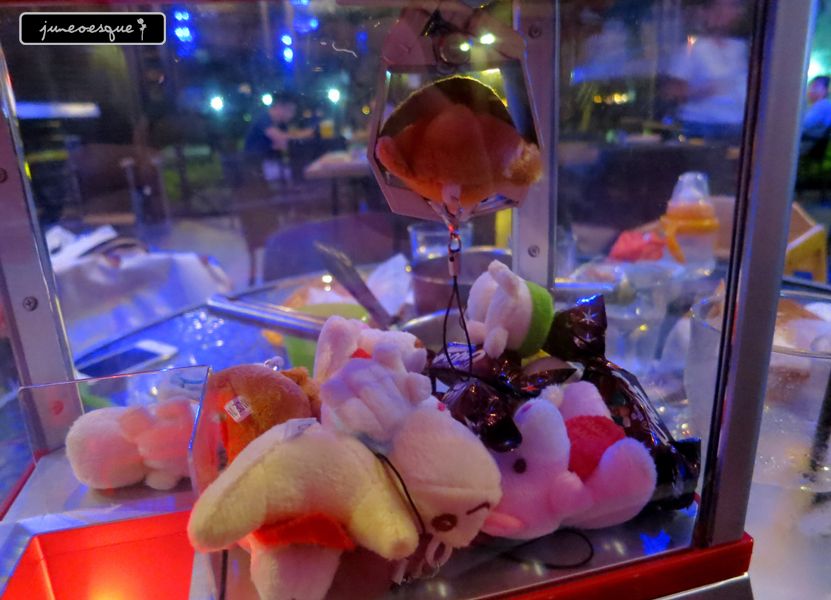 i caught one!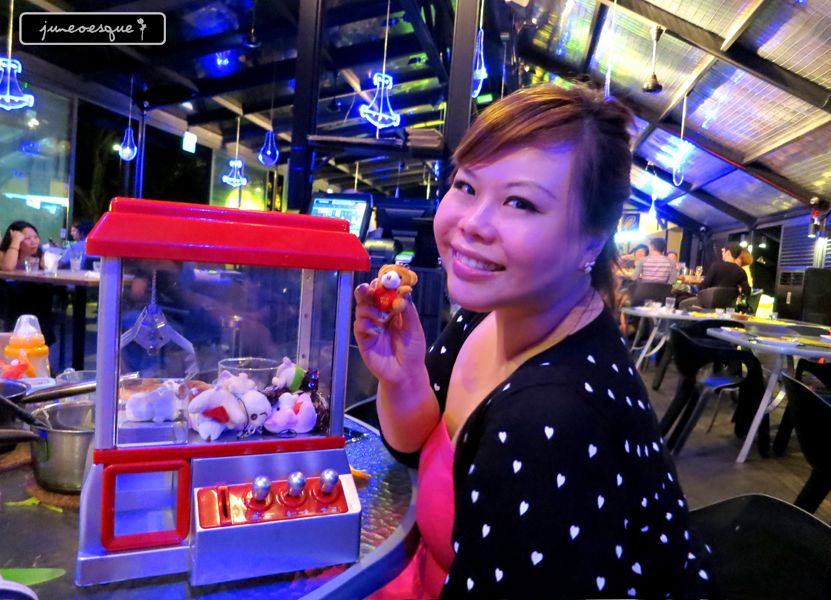 after dinner, xin sent me back and also came by to visit Niki....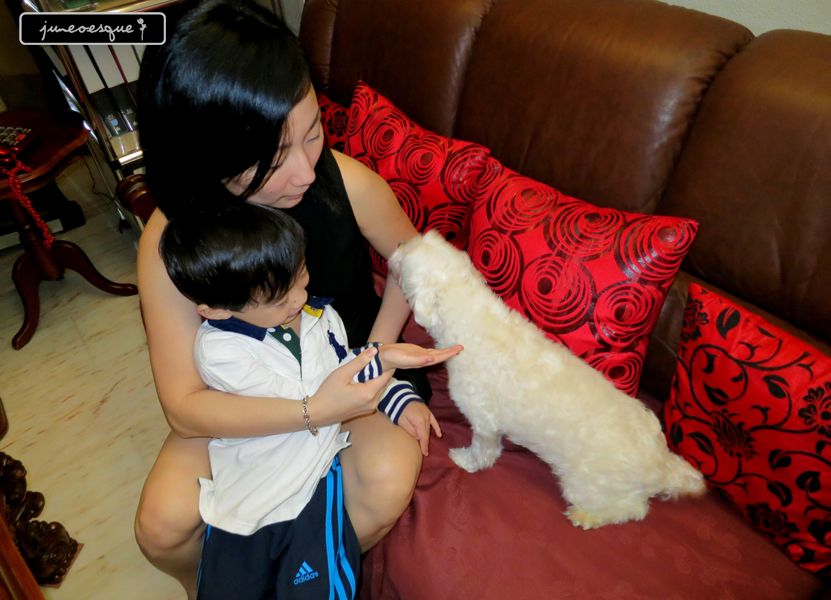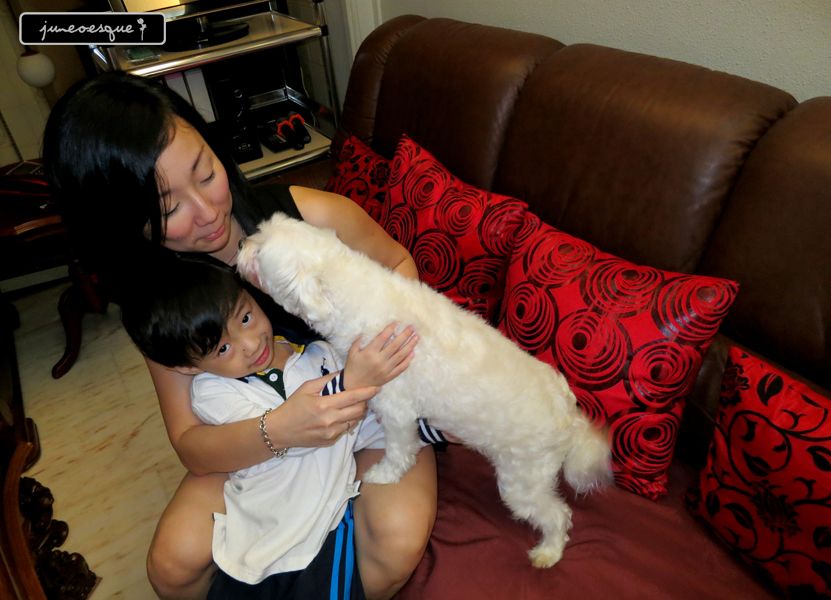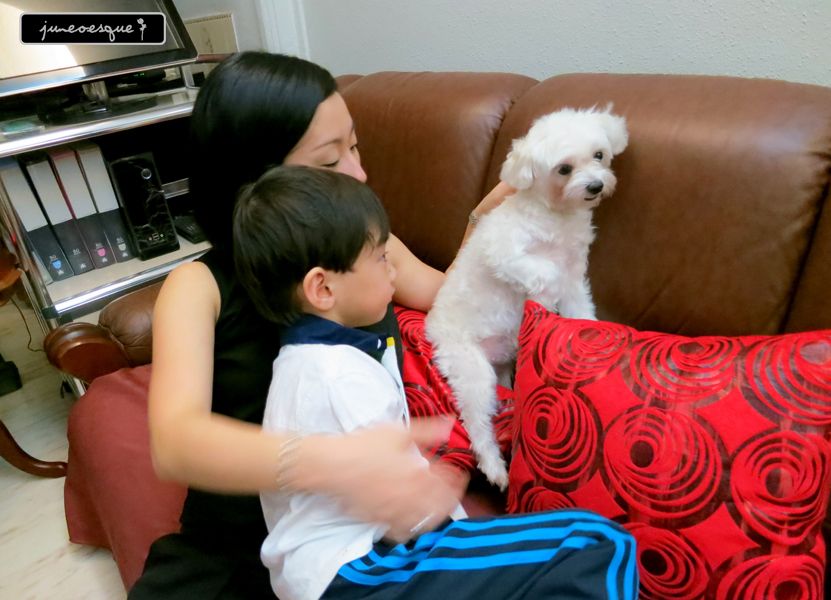 niki totally won the heart of xin. haha