sharon asked me out for ktv today because saphy is not in town. saphy hates ktv so when saphy is around, we .. havent been able to convince her to go ktv with us!
few days ago, when i got saphy's xmas present, i already passed it over to sharon. its a mighty big bear!
sharon placed it on her seat and took a cute picture!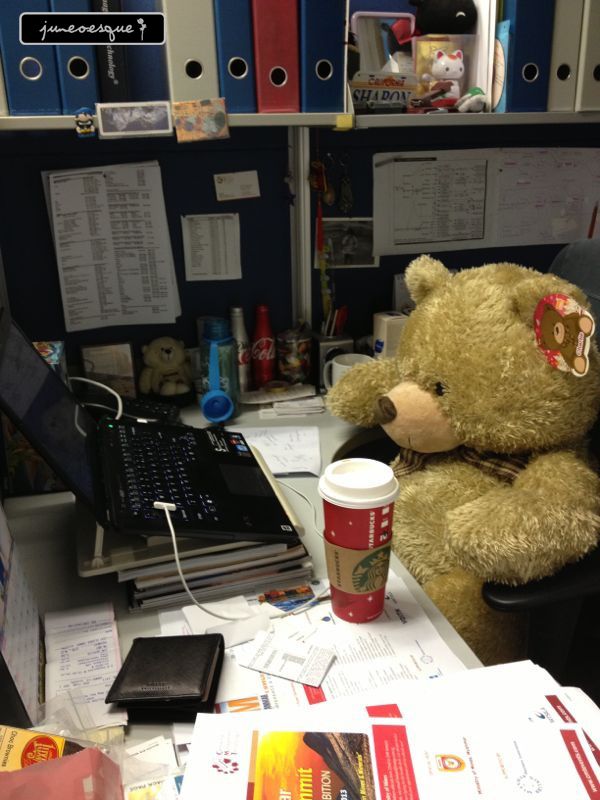 so today, i passed sharon her xmas present...
coz she has a starbucks below her office and i noticed she doesnt have anything like this on her desk!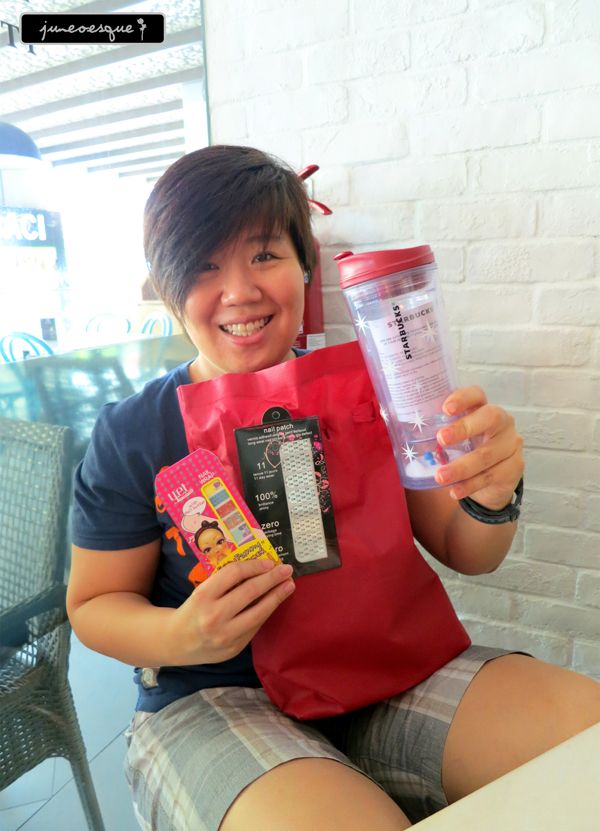 we headed to baci for all day breakfast first!
i had the vanilla frappe...
it came with a bit of coffee... pretty good.
sharon's cafe latte...
i went for the breakfast in europe which is eggs ben but instead of bread, they placed it on a pancake... which is ideal for me coz i prefer pancake to bread.
the mushrooms at the side is very plain. the poached egg is decent but the hollandise sauce is not impressive.
a side of rosti which sadly has too much sour cream..
sharon's steak strips with scrambled egg...
us!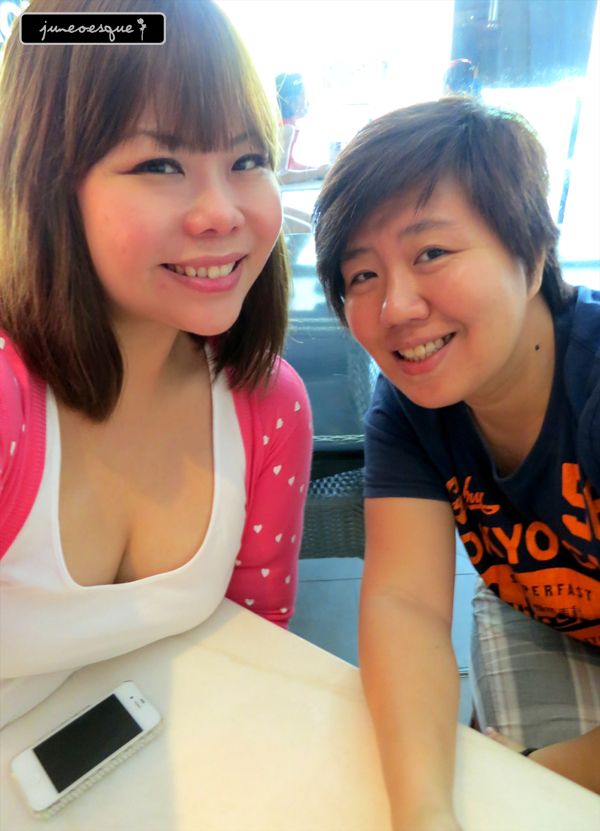 after our brunch, we headed over to teo heng for ktv!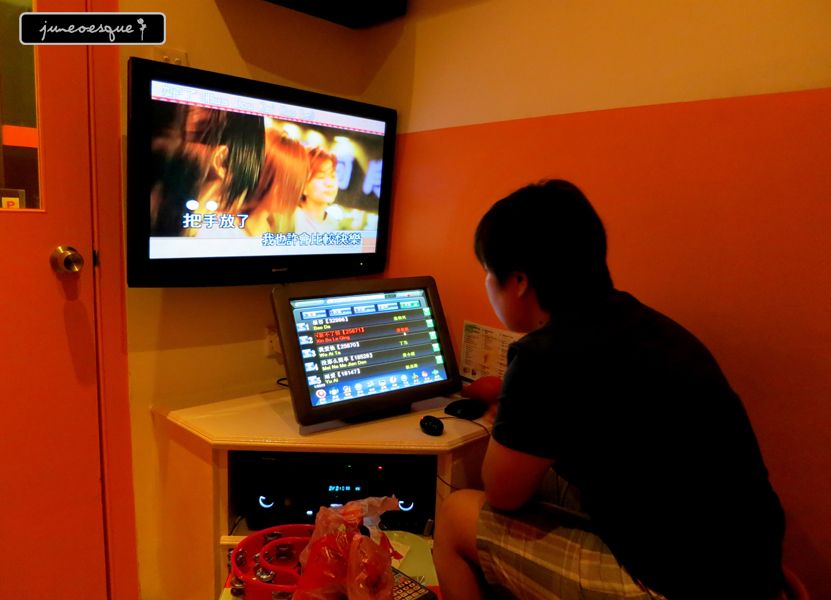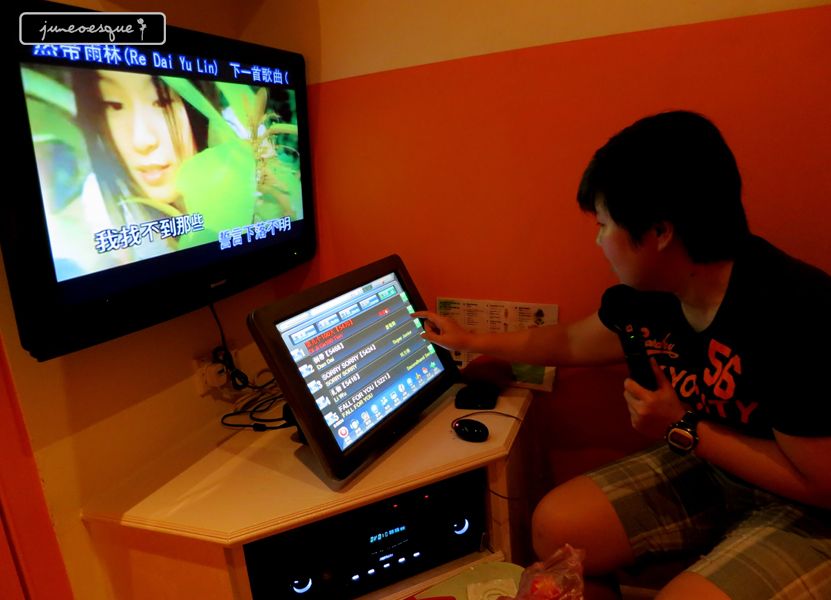 it was a session that took my voice away! hahaha.. my flu and sore throat was still going strong, the ktv just took my voice away!
as we walked over from 112 katong to katong shopping centre earlier, we passed by this cafe with a very special concept! you pay $7.50 which includes a drink and it entitles you to play with the doggies they have at level 2! we were still full from our brunch so we decided to head there to play with the doggies first!
their selection of bubble tea....
the level one of the cafe...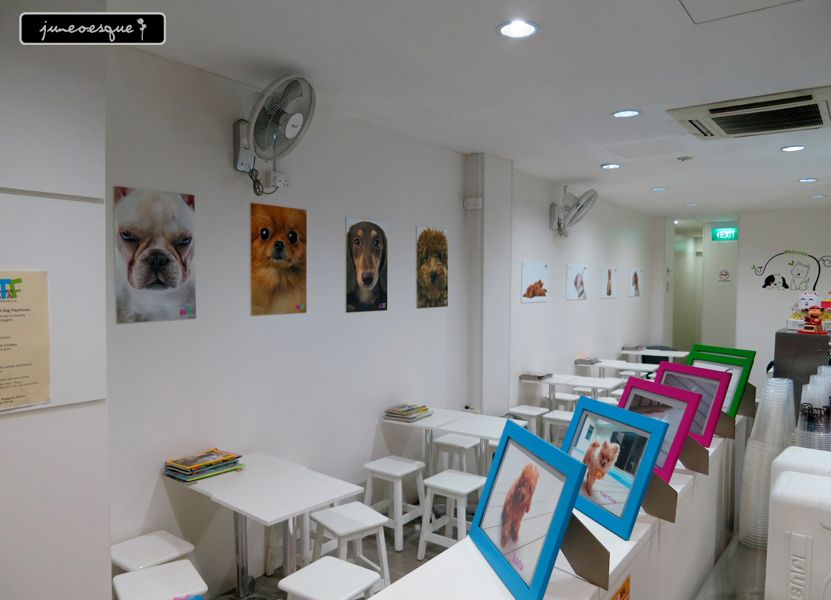 this doggie looks so cute!
there are so many of them!! so cute!!!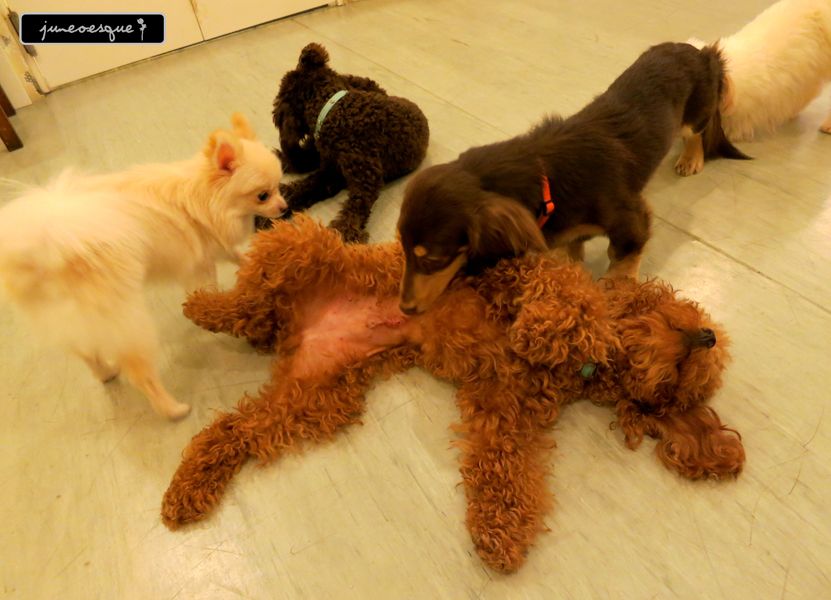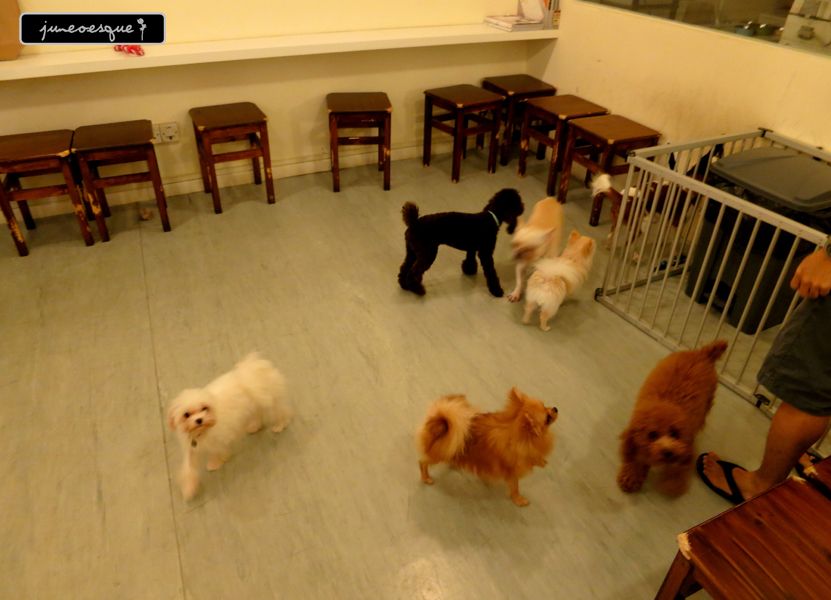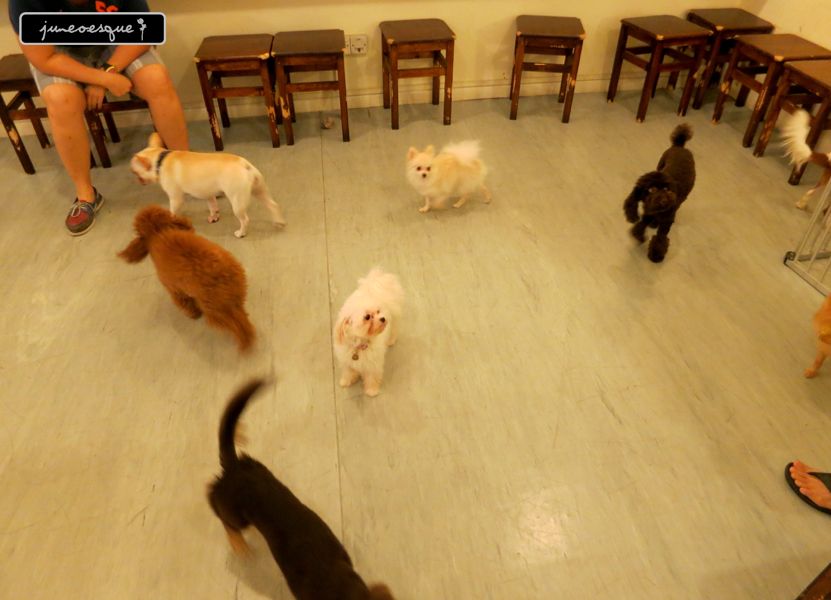 i super like this mochi! so cute!!!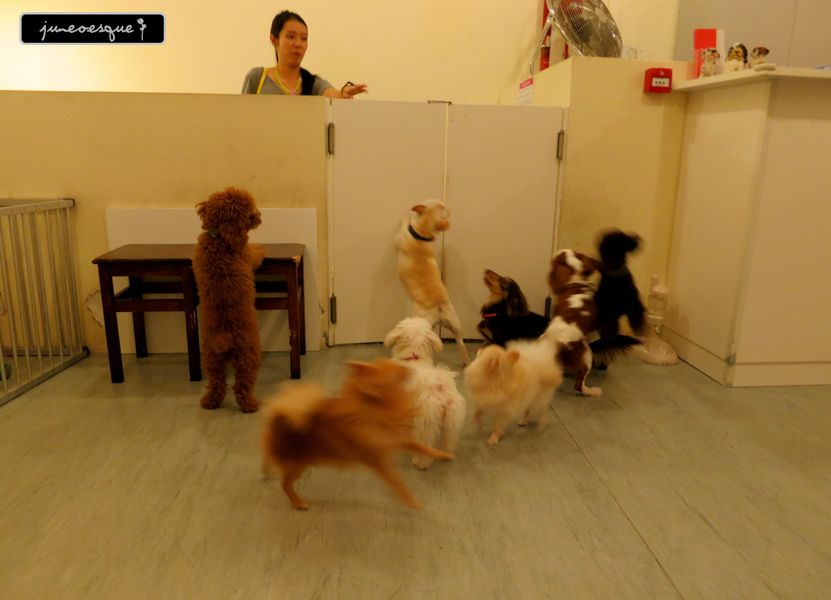 bui bui keeps wanting to chew on my long champ!!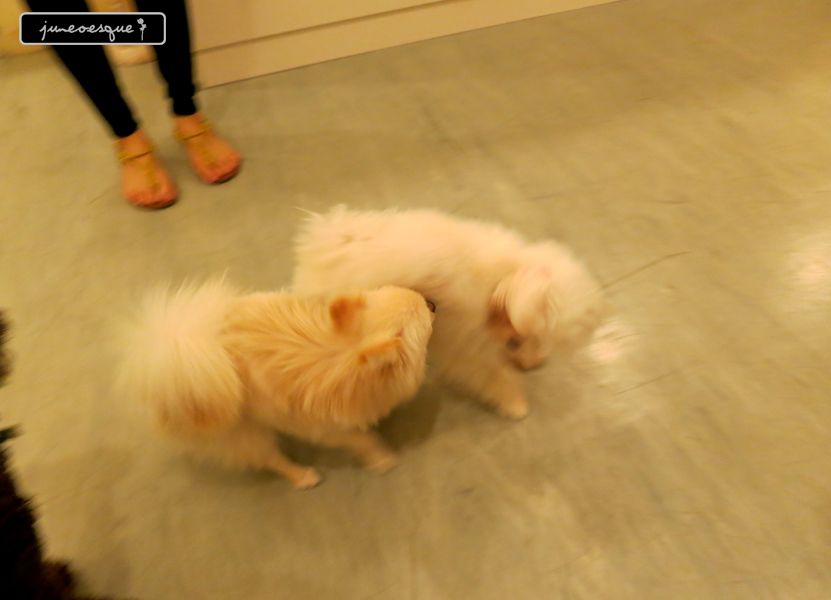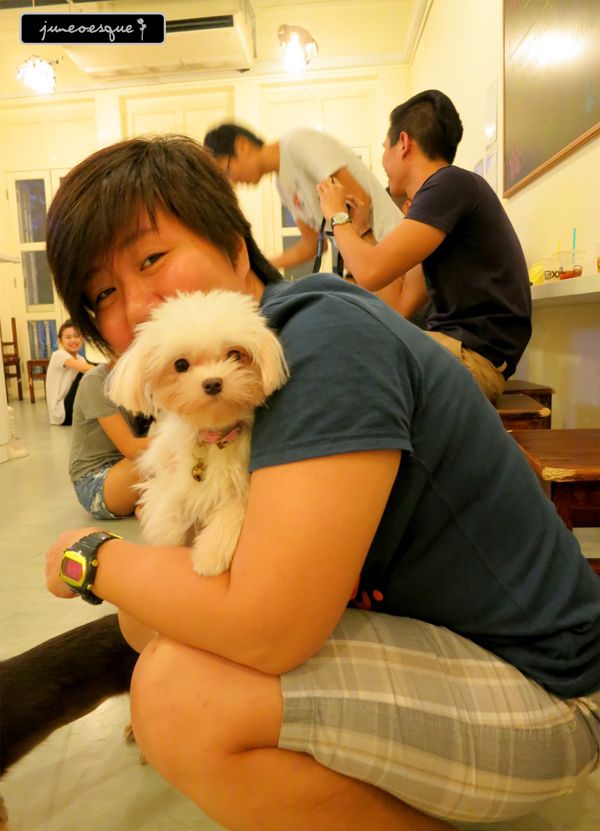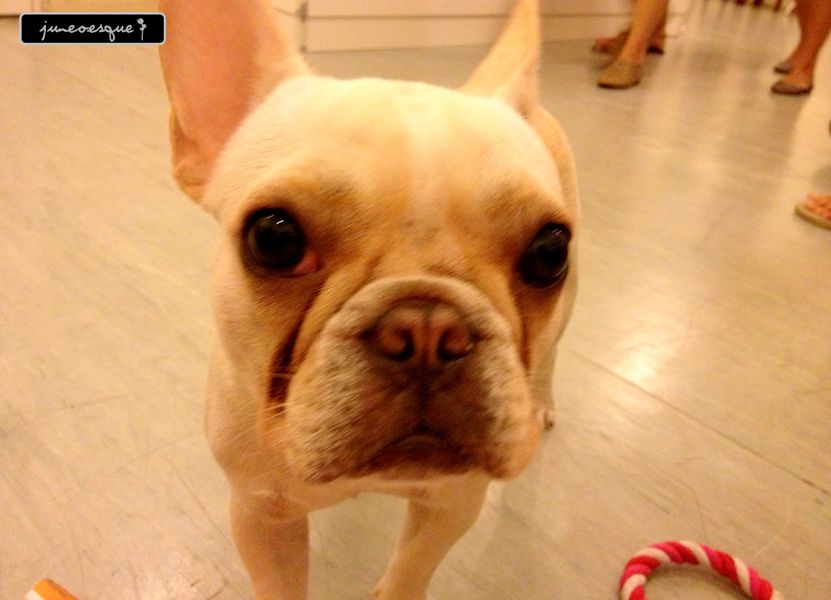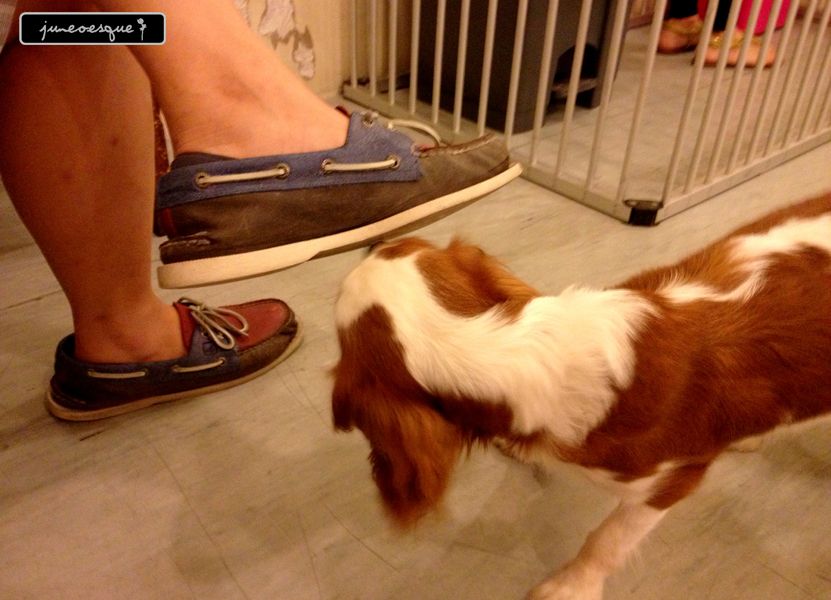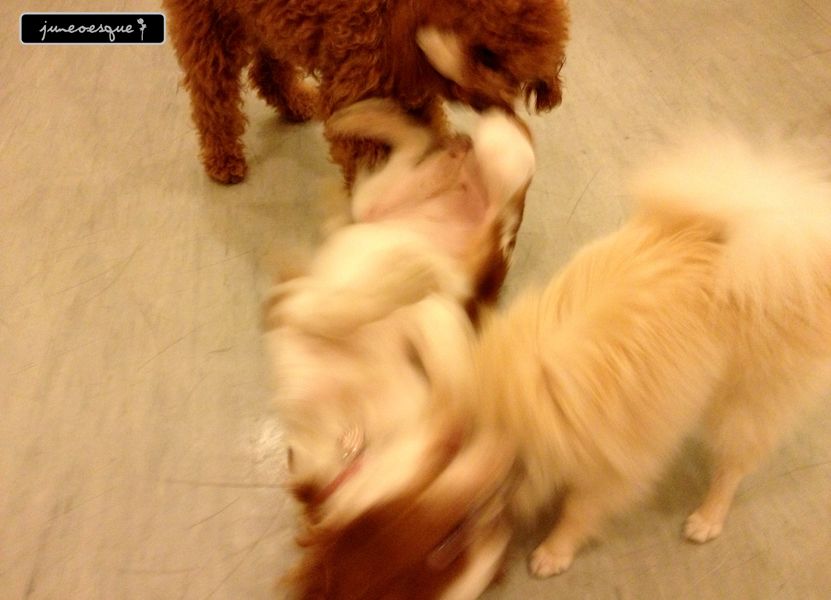 we had a lot of fun! so much fun that i didnt feel like leaving although my flu was getting worse.
thank you sharon for the fun day!