its been awhile since i offered to help bernard to revamp his wardrobe. initially, he stood by his choice but recently, he was open to it! and he even suggested we head over to JB's premium outlets to shop for his clothes.
we met up today and he insisted i check out his current wardrobe which i made him throw out like 5 - 6 old shirts, especially that maroon one with white collar that got me started to offer him the wardrobe revamp in the first place! haha
and i met his dog Goldie!
very affectionate girl who makes her way just to sit on my laps even though there are loads of places everywhere....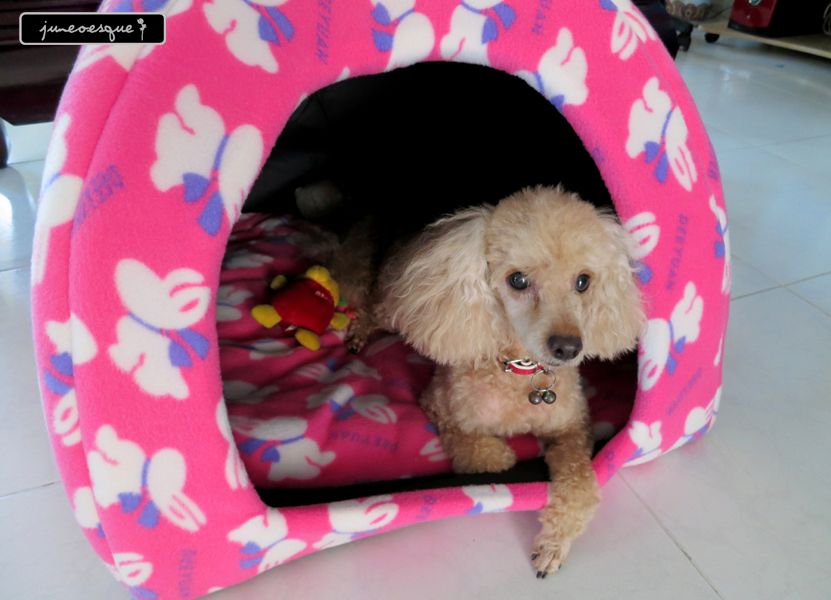 we headed over for breakfast at Eunos first....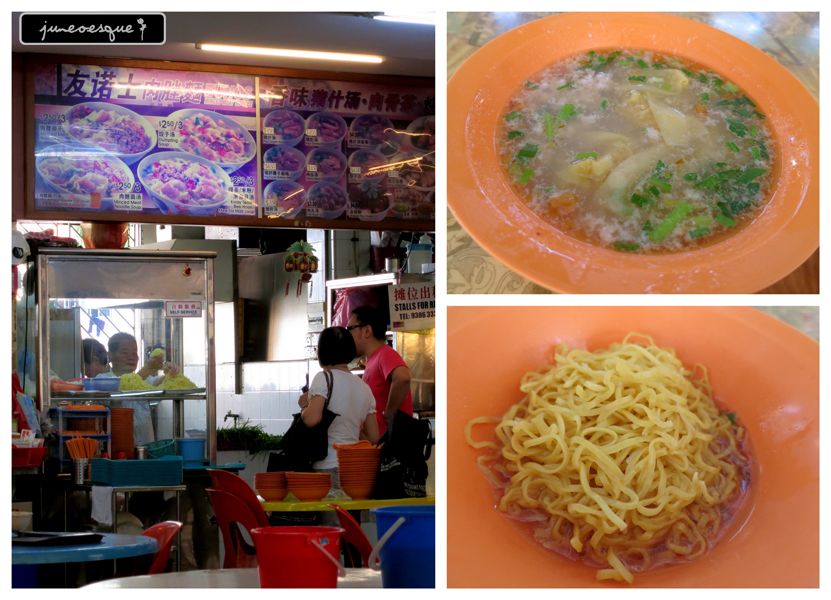 overall it was nice. the wanton was yummy. the noodles looked plain but its actually quite tasty.
after breakfast, we took the second link in... upon my urging, we took the fast lane, we tried the fast lane and experienced 160. we also experienced a RM $160 'fine' (i think). hahaha
the shops there were kind of boring. i bought nothing but managed to get bernard to get a pair of pink and white checkered berms and a light blue with floral inner collar shirt from Raoul!
the weather was hot! we had ice cream to help us cope with the heat!
and for lunch, we had Taang Shifu...
bernard was semi raving to me about this place, that the food here is good and for each item, they will tell you how nourishing it is or what it can help aid you in...
they also have a side section selling the chinese tonics and etc...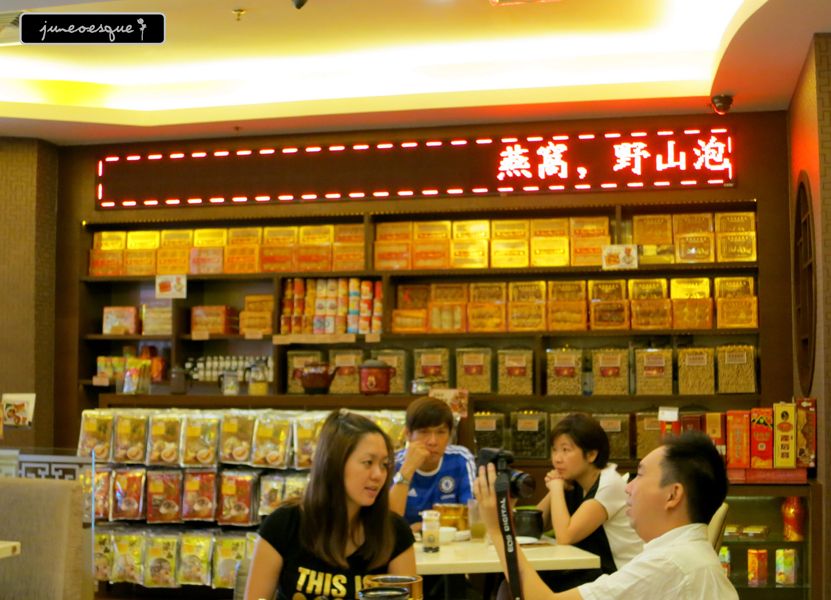 we shared a shark fins soup...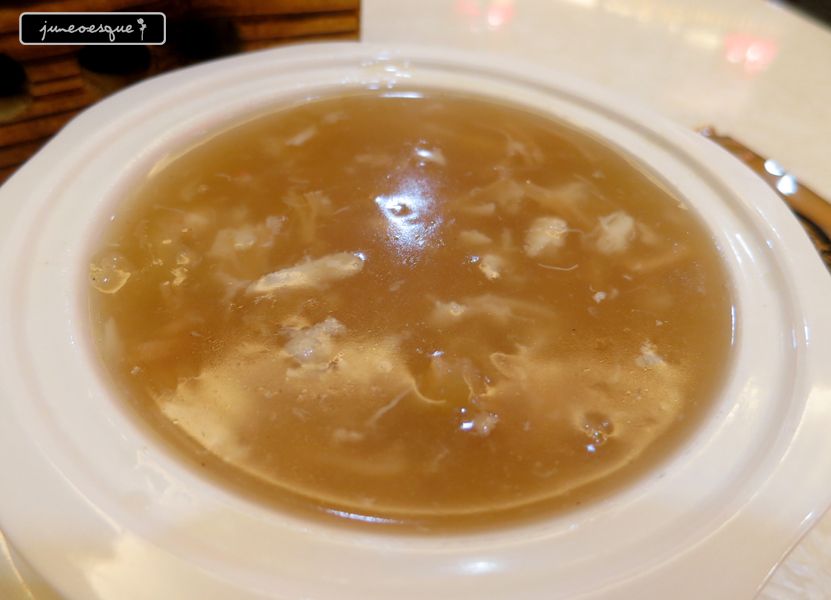 was pretty decent.
some pork tendon thingy...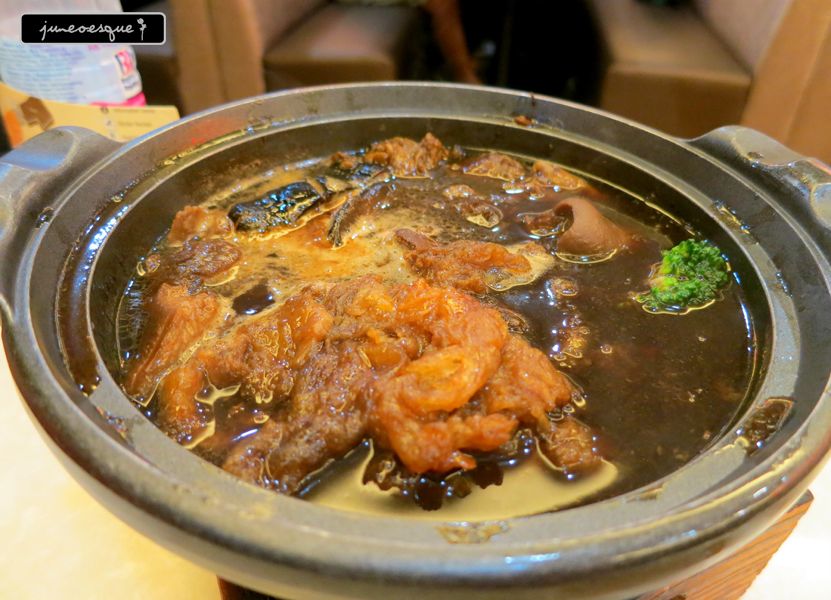 the tendon was pretty good. tasted a bit like fish maw.
he had the brown rice that came with my soup...
my soup that is supposed to help improve eyesight...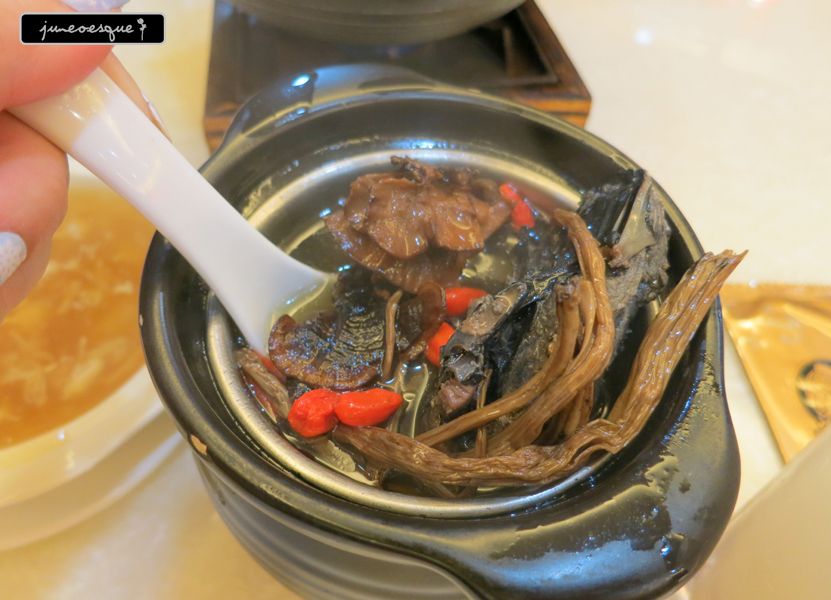 cod fish....
and our drinks....
overall, Taang Shifu had decently nice food and a fairly good concept.
us!
oh yes, we also had dessert! osmanthus jelly...
their osmanthus jelly is pretty good! not too sweet with pineapple below.
pearl herbal jelly...
even though i didnt add any honey, it was sweet enough and in fact, very yummy!
and i saw this really cute boy at play....
haha!
heading back to Raoul to buy that shirt we saw earlier...
we then headed over to Jusco for more shopping where he got his pants.
for dinner, it was the seafood dinner that he had been anticipating. at this food centre behind paragon hotel is that bbq seafood stall he always patronise. As usual, he ordered a table full of food...
but i must say, the seafood here is really fresh and yummy. Most importantly, according to bernard, he said its cheap!
and because we were famished, he ordered the fried rice from the thai food store and it was omg yummy! and it was only RM$5!! that's like what? S$2.50??
the pork satay here is also awesome!
after dinner, i was all sleepy but he wasn't ready to head back.. as we got close to the causeway, we saw a bad jam so he enticed me with massage!
brought me to this massage place ....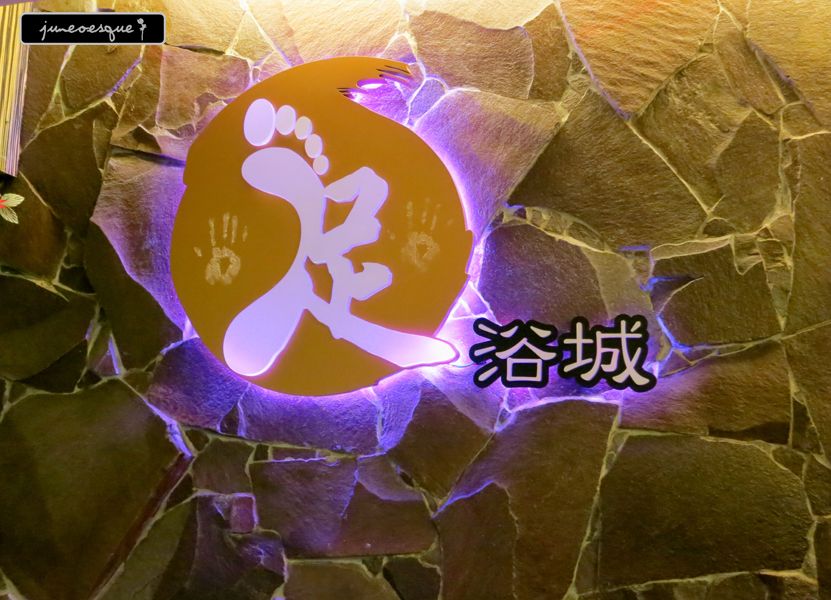 and it was........ AWESOME!! the massage totally just fixed that bad ache on my back... i love good massages!! AWESOME!