i think i have been relatively successful in making my calendar less packed for nov and dec. the very packed calendar can really be tiring.
and it actually feels good to be able to make it for dinner appointments that are scheduled like 2 days earlier.
so loh gong zai knows that i have not been in the best of moods these days and he got edmund to ask me along for his wedding photos viewing. and the guys were trying to cheer me up asking me to go for drinks. but this persistent flu/sore throat keeps medication rather than alcohol close to me. haha
so anyway, they got me to choose a place and i gave them a few options. we landed up at Symmetry. It is located along Jalan Kubor...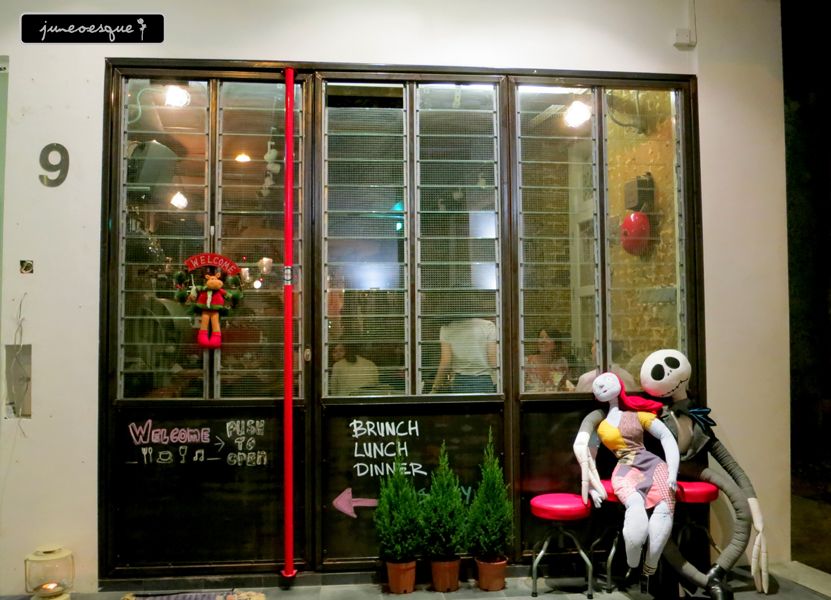 they have an entrance decor full of character, with Xinying's favourite couple welcoming people at the door...
loh gong zai was early, edmund picked me up so we arrived slightly later. when we got there, i saw this...
when i googled to check out this place, i had already seen pics of this martini glass full of grapes thingy, i thought it was some very intriguing cocktail, turns out this is actually some complimentary appetiser/starter thingy. so interesting! so its basically not a drink, just grapes.
and thanks to squiddy who made reservations for me, they have an interesting way to keep the table...
the bar counter...
the whole restaurant is actually quite small but very cosy.
their menu....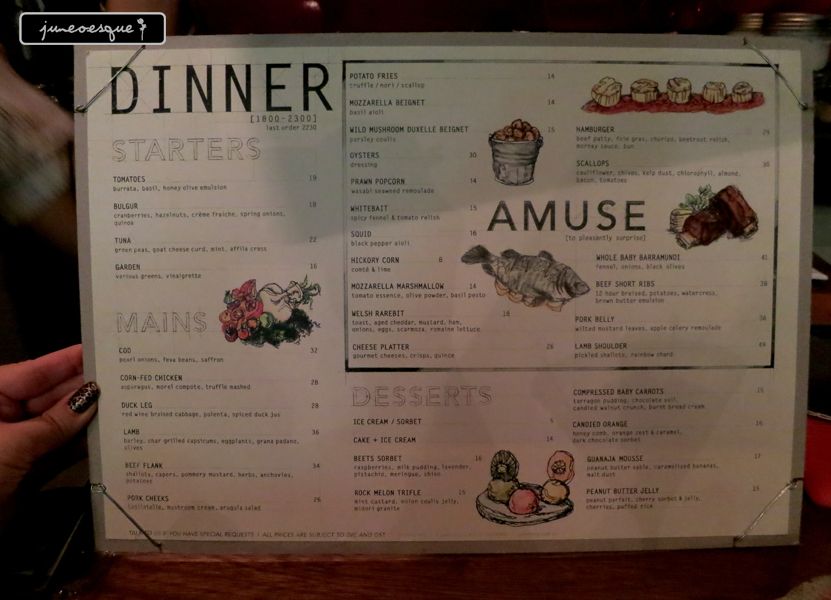 after we ordered, edmund started showing us the pictures...
loh gong zai was damn impressed with the pictures that edmund took for his wedding.
starters wise, we ordered wild mushroom duxelle beignet ($15)...
i didnt expect this to be so good!
the batter was not too thick, the fillings were really yummy! the taste was great, texture was good! i really liked this.
for mains, we were spoilt for choices.. we were all eager to try a few items yet not that willing to share coz they all sound nice!
edmund ordered the pork cheeks pasta ($26) in the end...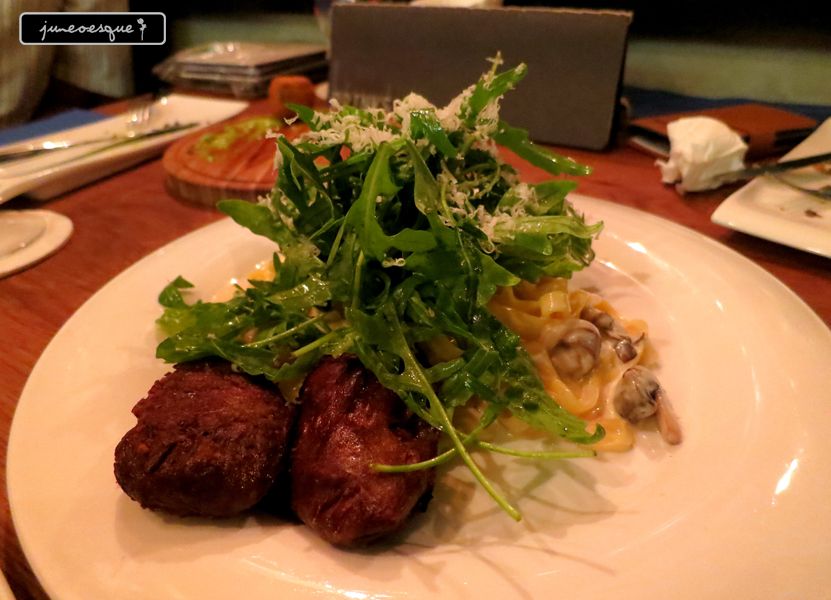 it was so good! the cream sauced pasta was really good. the pork cheek was tender and tasty. i love the generous amount of rockets.
loh gong zai chose the pork belly ($36)...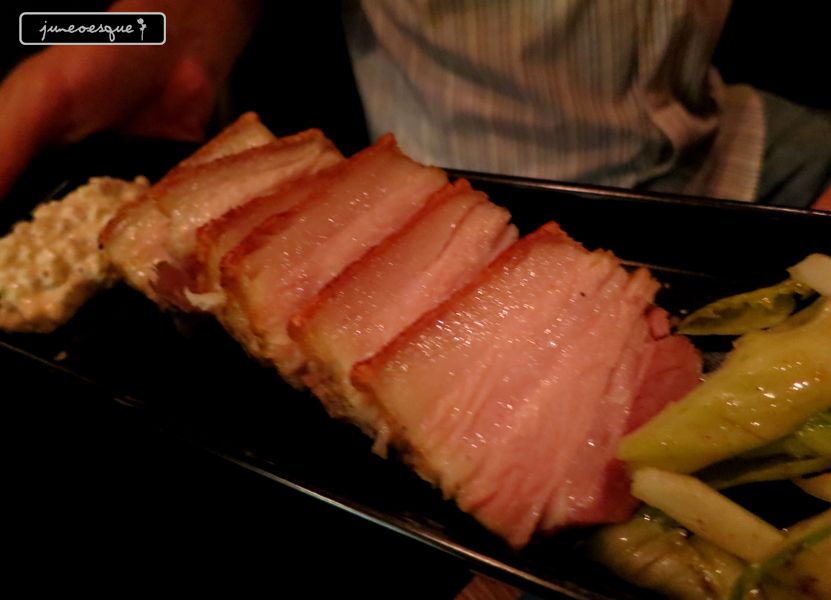 it looks salivating. i loved it. but loh gong zai said it taste just like
sho ba
(which is why i like it.. haha).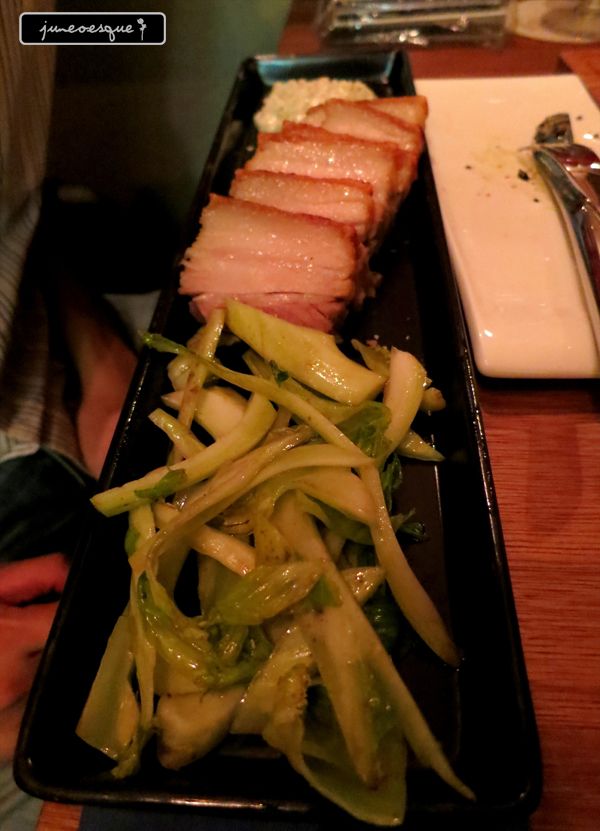 i did find the pork belly a little pricey though.
and myself, i chose the burger $29 (and refused to let edmund choose this.. ahaha)...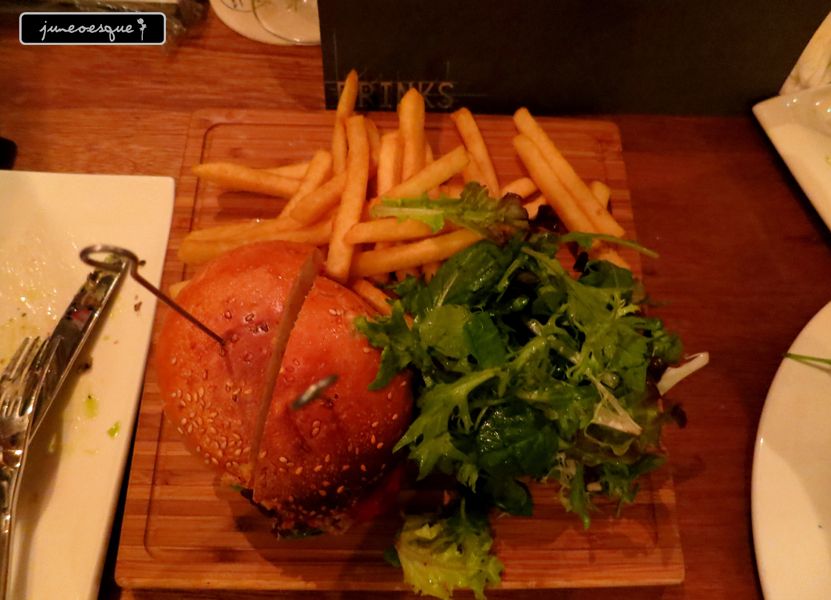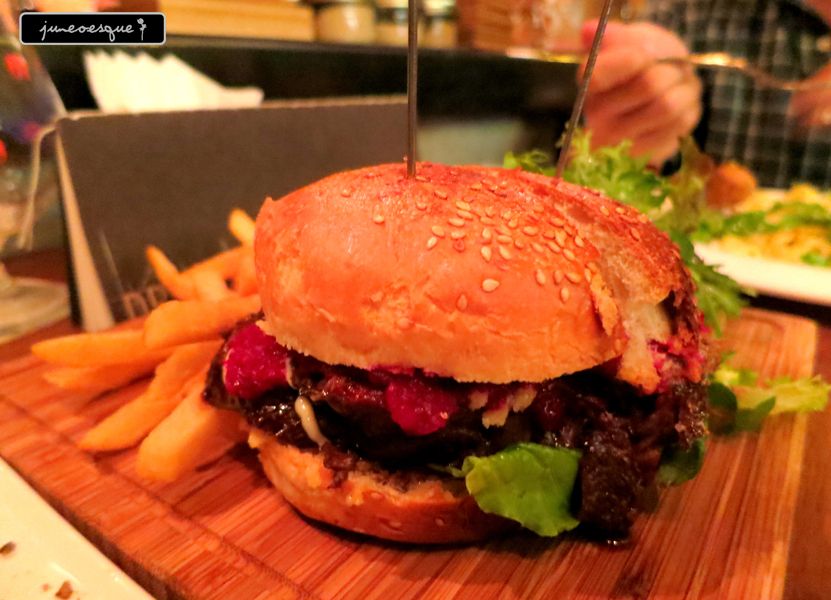 the burger is damn good! people who know me would know i will usually remove one part of the bun coz im not a bread person but their bun is soooo good! its toasted nicely on the outside yet really soft and fluffy inside!
the patty isnt actually minced beef patty, they use some stewed beef like thingy. its probably beef ribs. its damnnnnn GOOD!! mighty awesome! i super love it!
and whats more, there is foie gras inside!! tasteable foie gras and not those places where they claim to have foie gras and u finish the whole burger already but still wondering where the foie gras moment happened. haha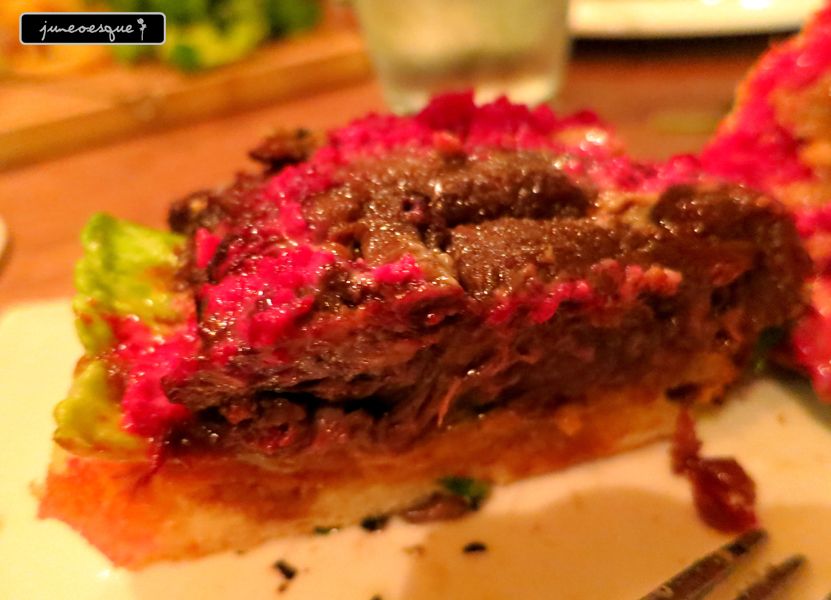 cheers to the guys...
dessert we chose a peanut butter pudding thingy..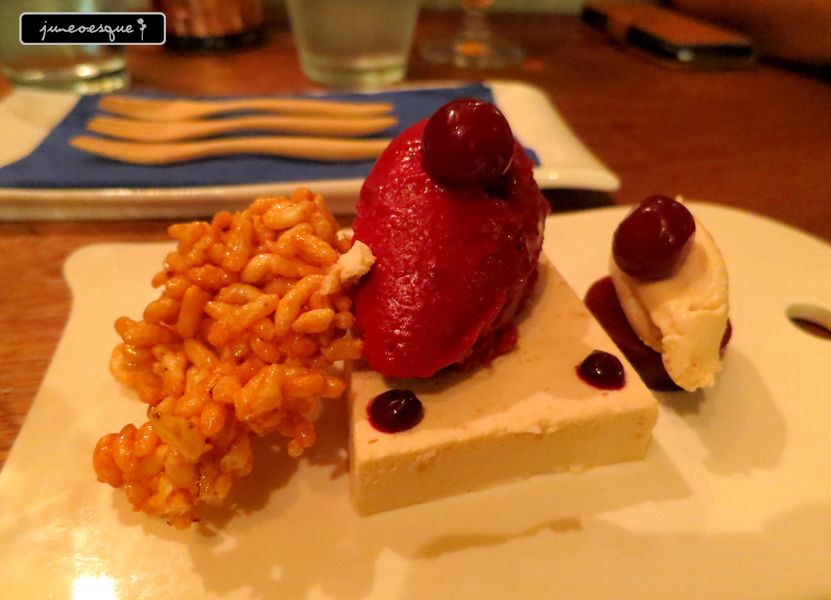 too fusion for my liking.