the owner of Niki's parents reached out to me a few days ago asking if i would be keen to adopt Niki's daddy because she will be headed overseas for 2 years. its a real honour though, that she thinks we take good care of Niki hence would like us to adopt the daddy. I would love to although i know my mum will so kill me. haha..
so i began asking around and to my surprise, my mum helped me check with my cousin who stays next door and my uncle actually agreed!
today, loh gong zai helped to drive me over to pick him up!
No! haha.. of coz that's not Niki's daddy! haha... this is just another doggie that they helped to take care of before he will be sent overseas to join his owner. But loh gong zai was very good with him...
and.. we were on our way home! His name is boy boy!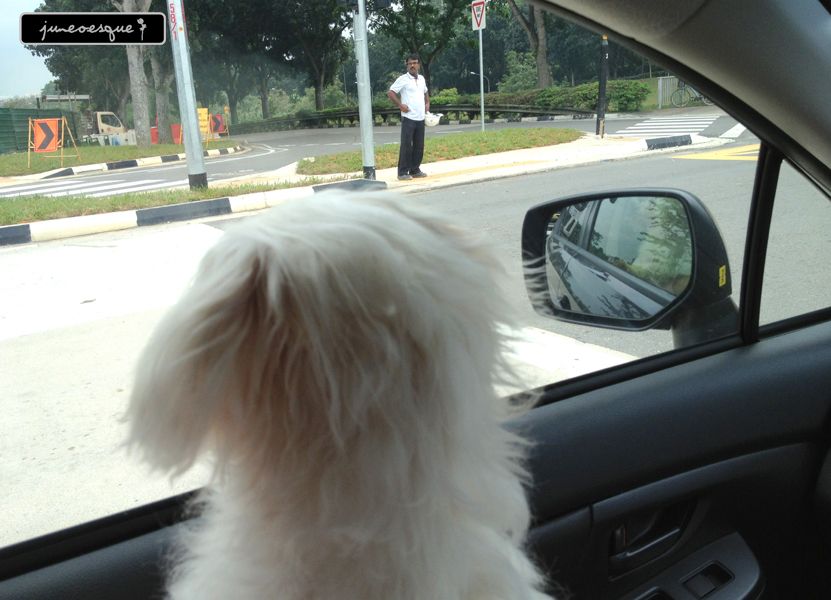 the question that everyone wondered about was, do you think Niki can recognise the daddy or vice versa?
the answer is No.
hahaha.. in fact, Niki is as usual, very timid and afraid of her Daddy! so boy boy keeps trying to chase after Niki while Niki keeps trying to run away...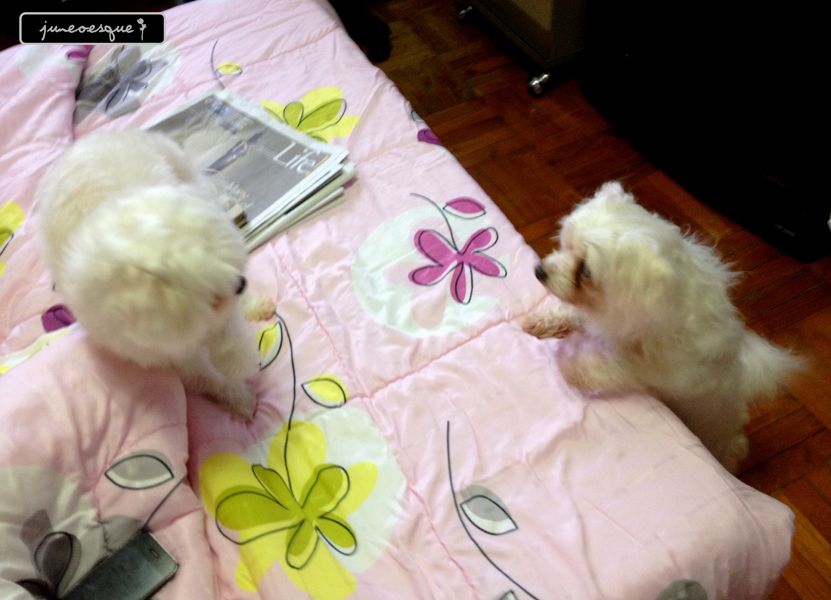 we brought boy boy for a short walk...
and we let him try on some pet attires i got from Gmarket! totally cute!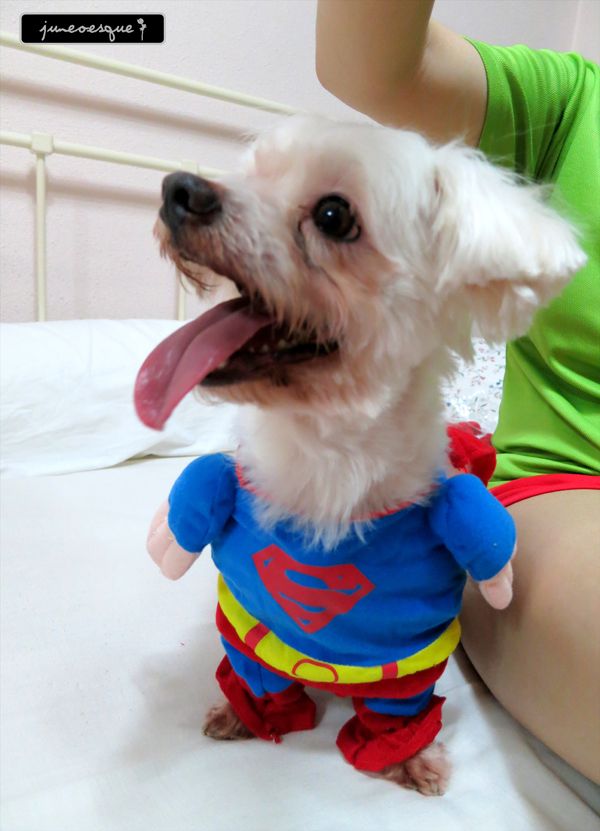 its a delightful addition to the family!