since im on leave and hui ying is having her school holidays, i offered to bring her over to WTF.
the weather these days is a nuisance! it keeps raining!
so anyway, we headed to parkway for some xmas shopping before heading down to WTF at Katong. WTF referring to We're The Furballs.
the concept is that you pay $7.50 which includes a free drink and you get to play with the super adorable little doggies they have upstairs. i was here just a couple of days back with sharon. I know Huiying will enjoy this place because she's also a dog lover.
Huiying chose a strawberry sensation for her drink..
i had the oolong honey tea which i tried the last time and i liked it! i also added squirties. their squirties are availble in flavours like lychee, yoghurt and one more flavour which i cannot remember....
the squirties are nice! they burst into liquid in the mouth. yummy!!
and this is mochi! my favourite of the lot! really miss her!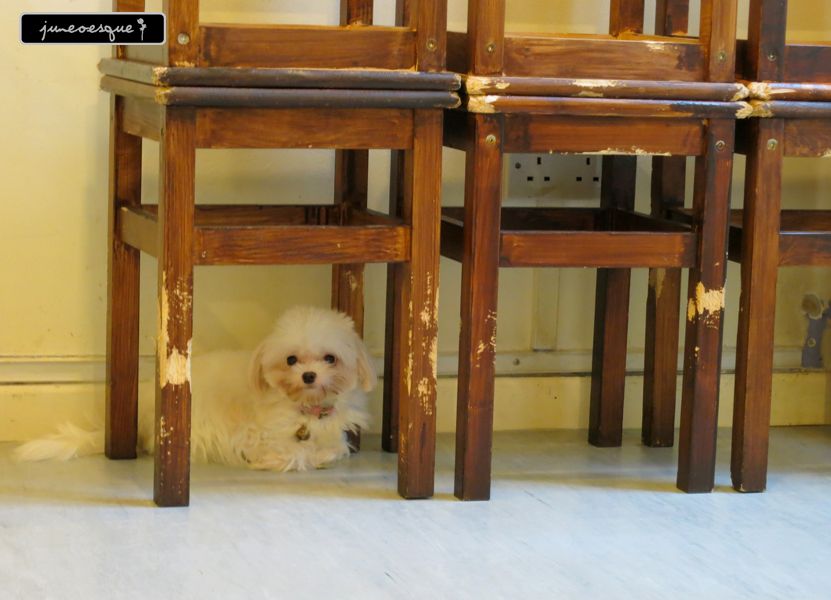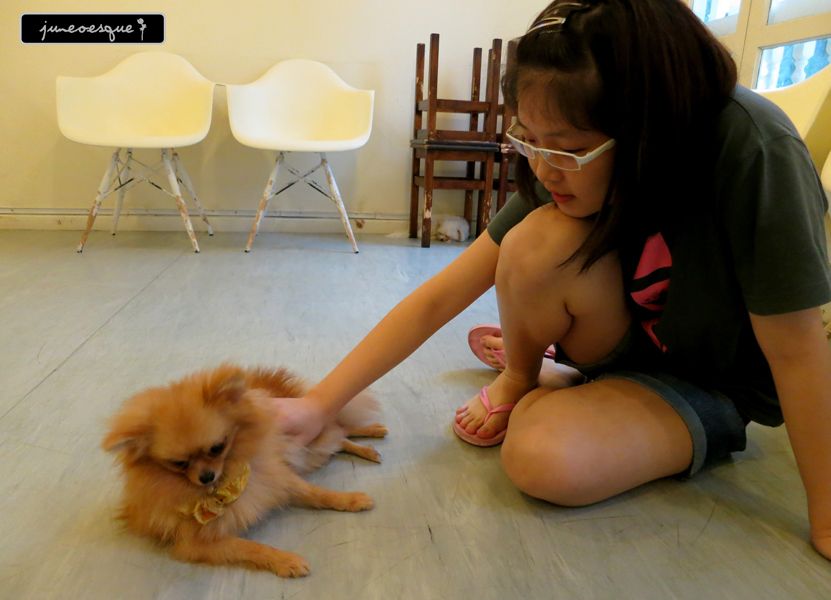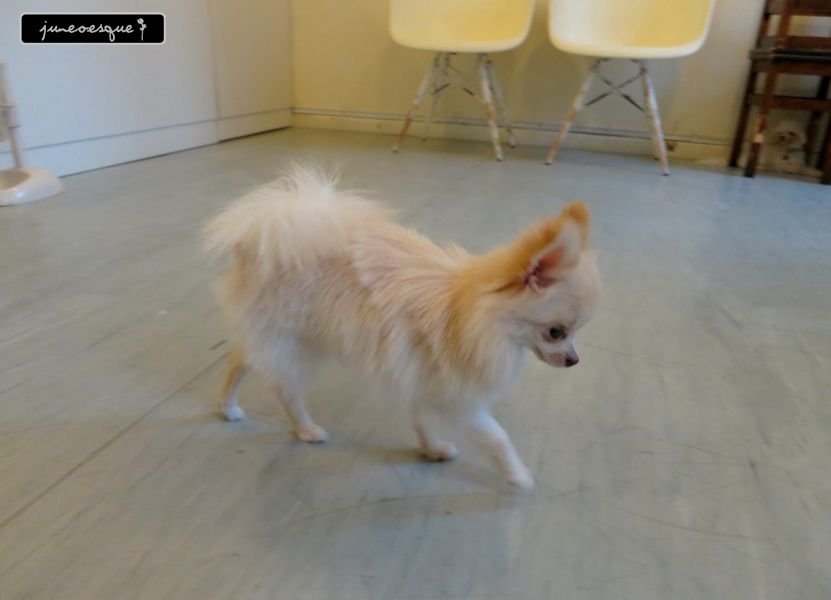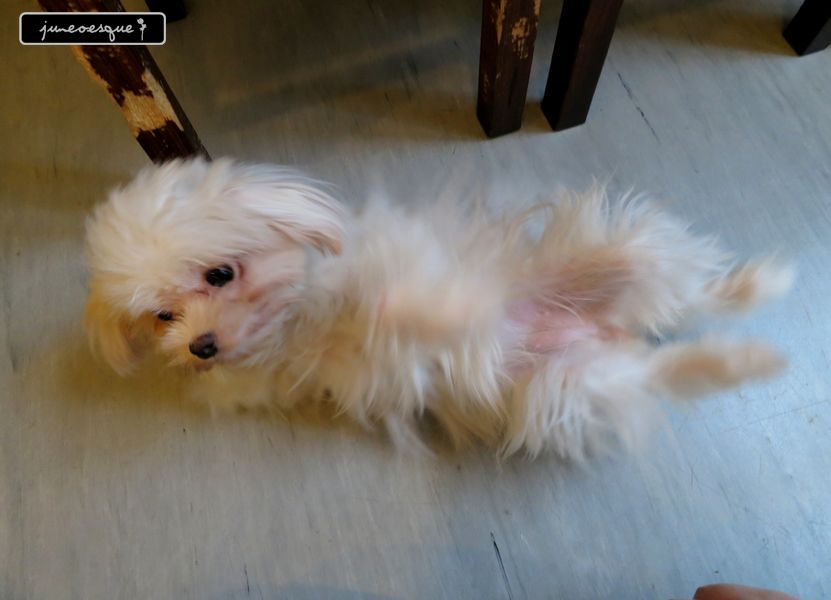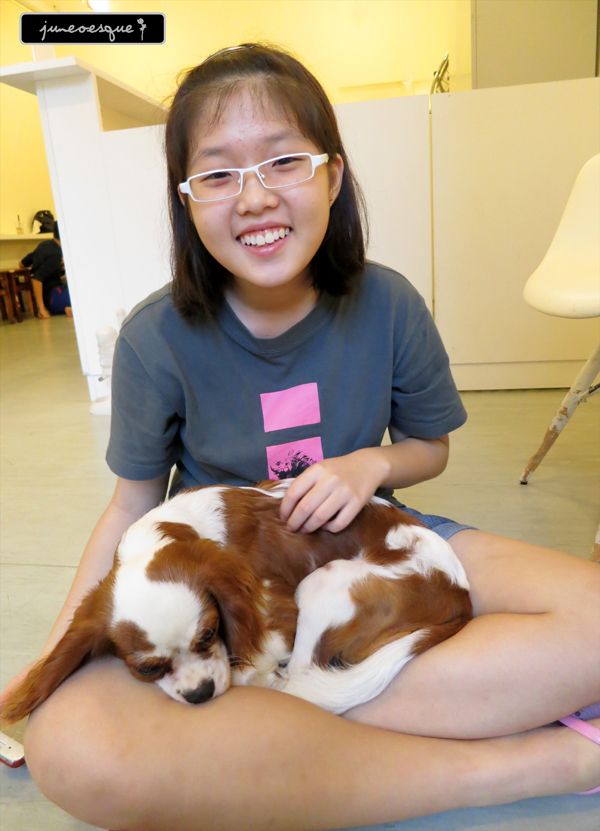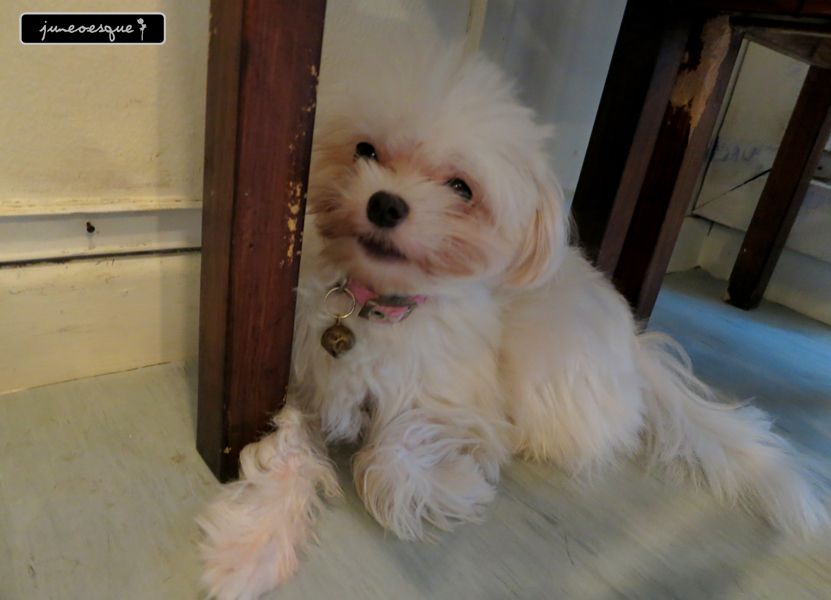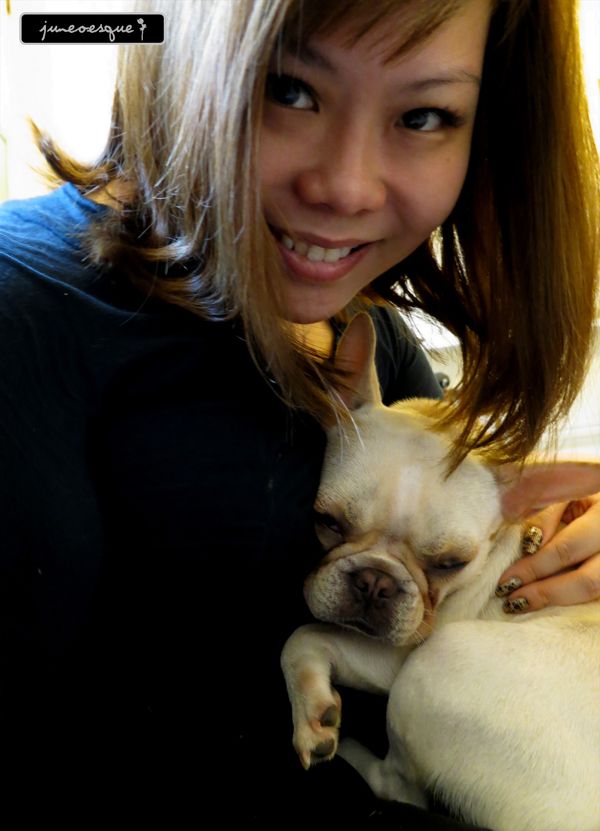 it was a fun day!
at about 5 plus, we headed over to ninethirty, the new cafe place by awfully chocolate replacing mooshi bakes at katong....
we had the all day breakfast because bernard raved to me about their souffle omelette!
huiying opted for the eggs benedict...
its pretty good. came with corn beef (which i like)!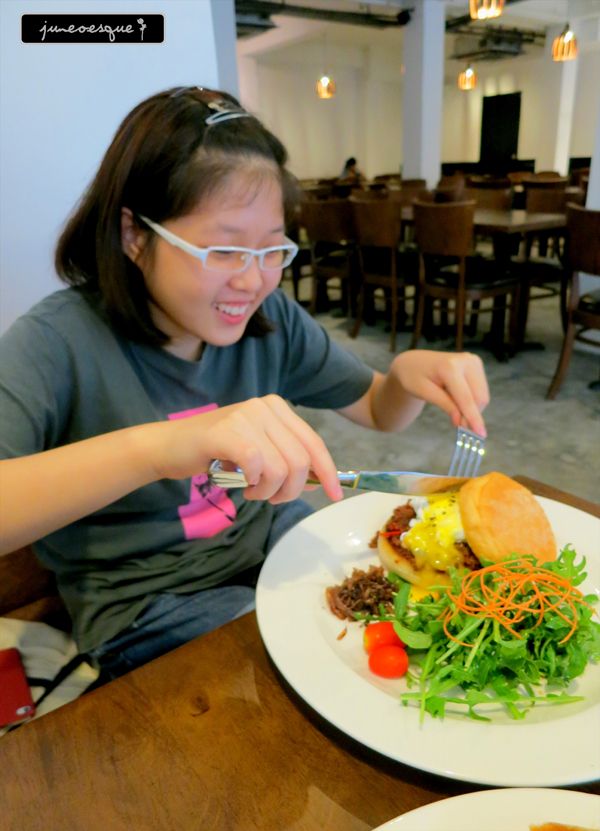 the souffle omelette was HUGE!!
sadly, i was not very impressed by it. its too airy resulting it to feel like its really got no 'substance' and it feels not satisfying.
we also shared a beef stew thingy...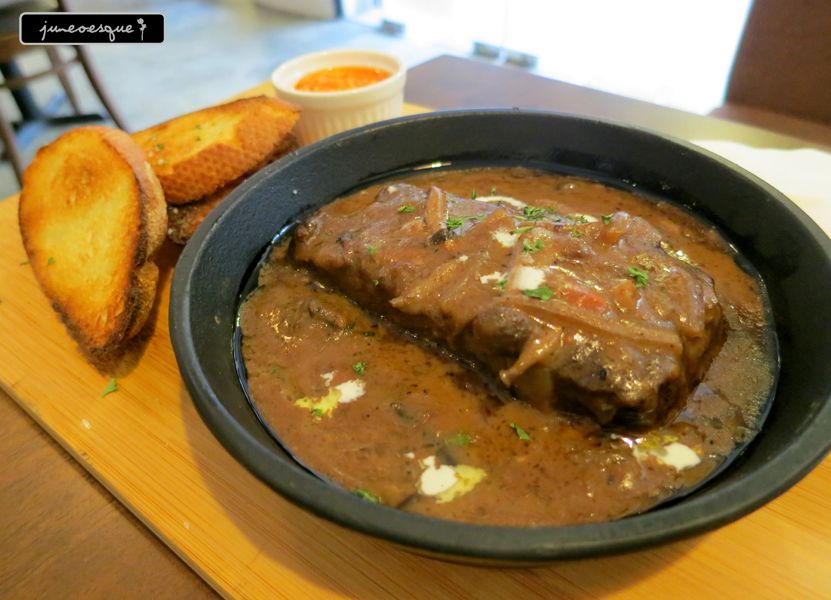 the beef was yummy !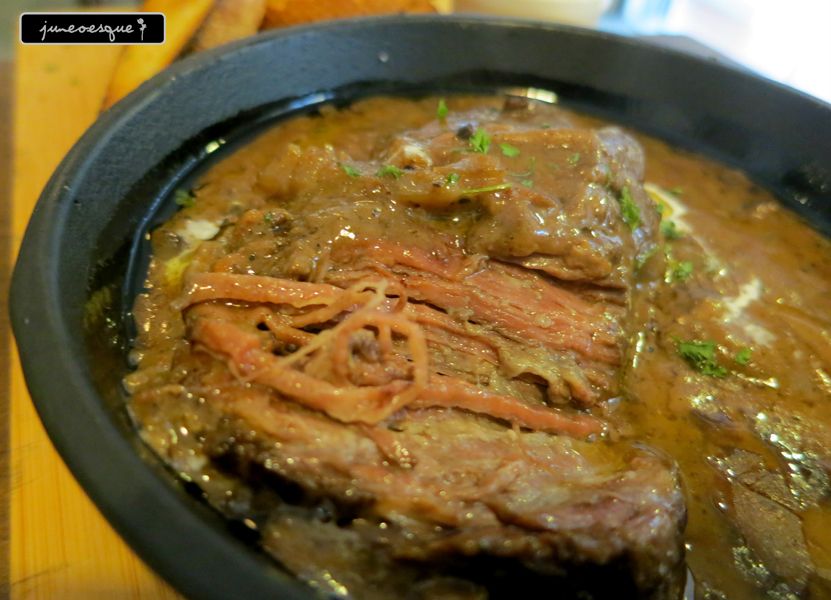 tender and nicely flavoured!
after the early dinner, we headed home. tennis today is cancelled again because the floor is just too wet.
huiying helped me out with some xmas gift wrapping and we also tried to get niki and boy boy to get along and also try on their xmas attires!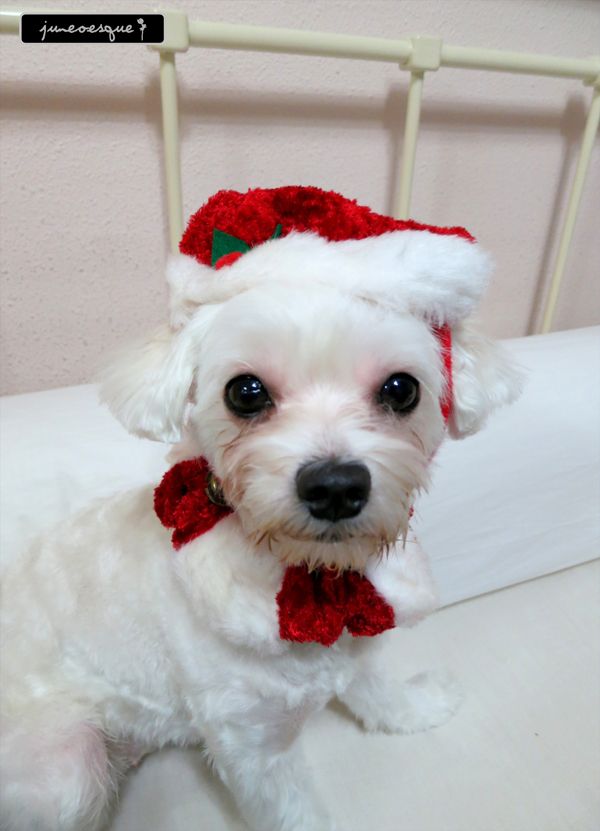 Niki looks so cute!
so does boy boy! he looks short! hahaha..