im so glad i took leave today.. even though its kind of
bo hua
. haha
but seriously, to be able to sleep till 自然醒 is priceless!
Dad bought turkey for our Christmas lunch and as we were preparing the food, Niki is just as excited!
try spotting Niki!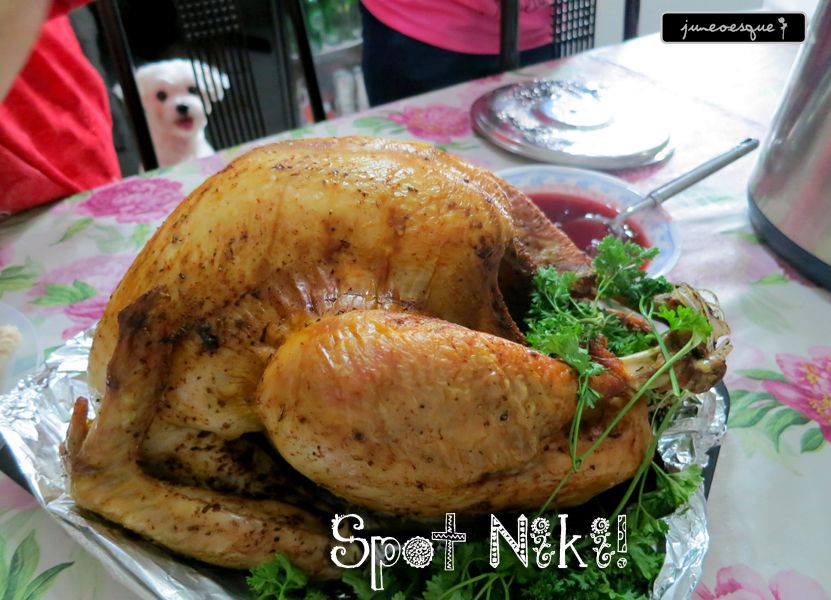 incredibly cute right?? haha
and before i left house today, i made Niki cam whore with me!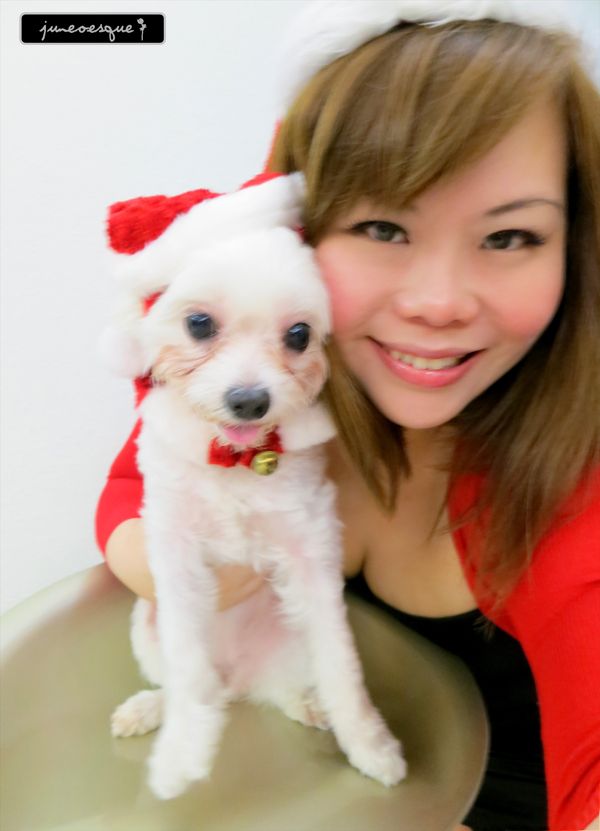 we look so xmas-y!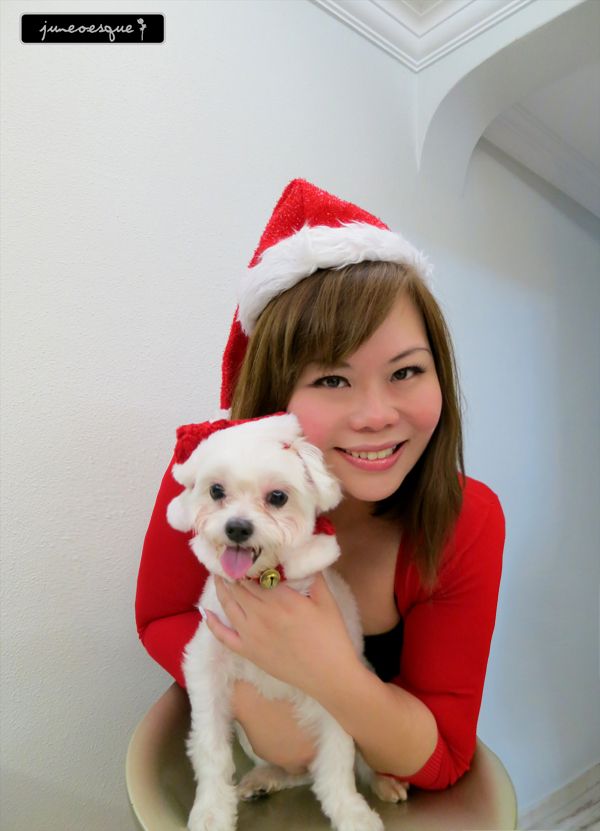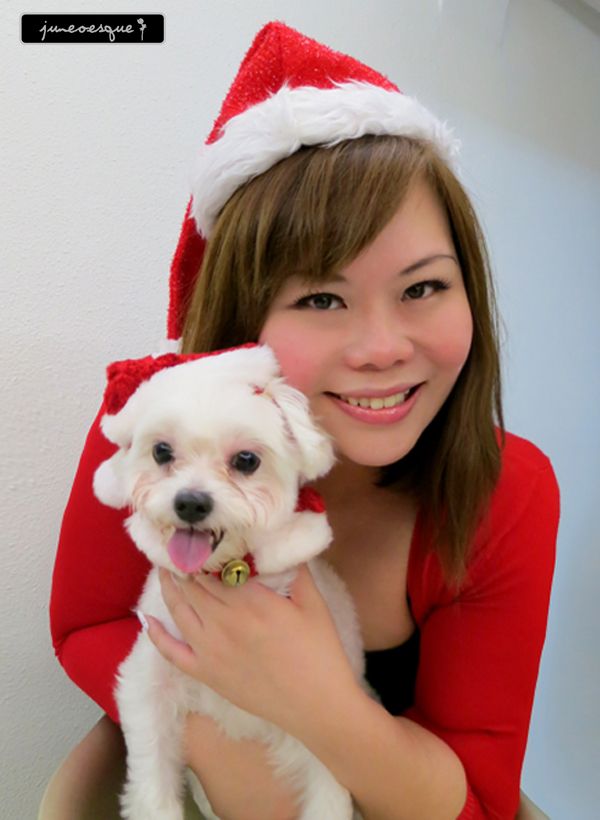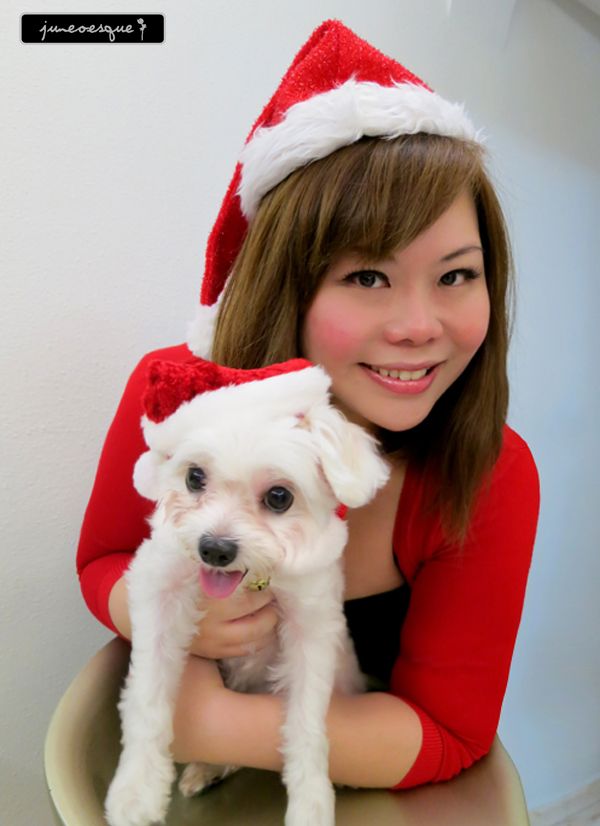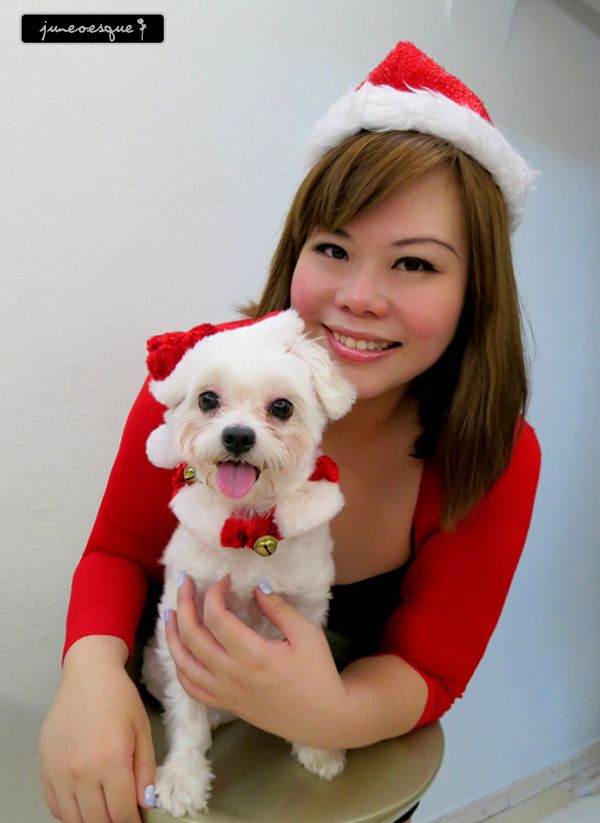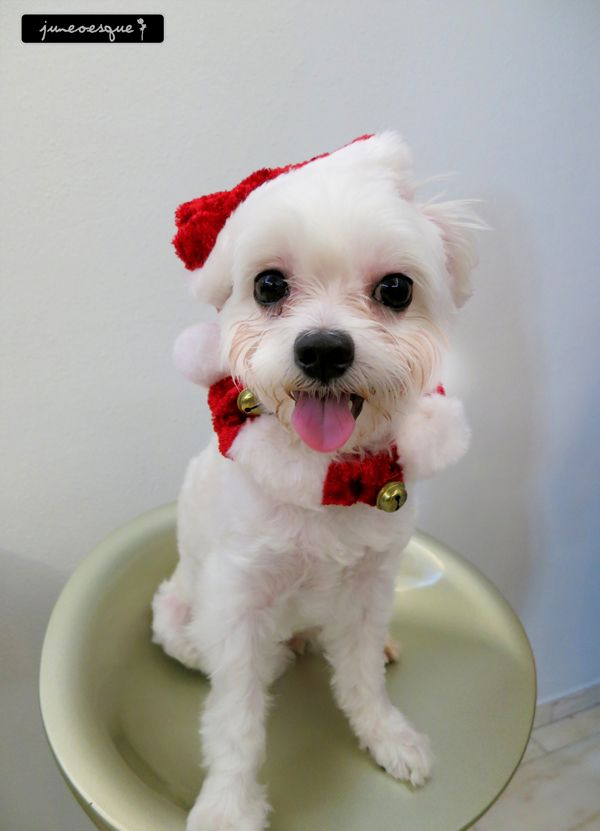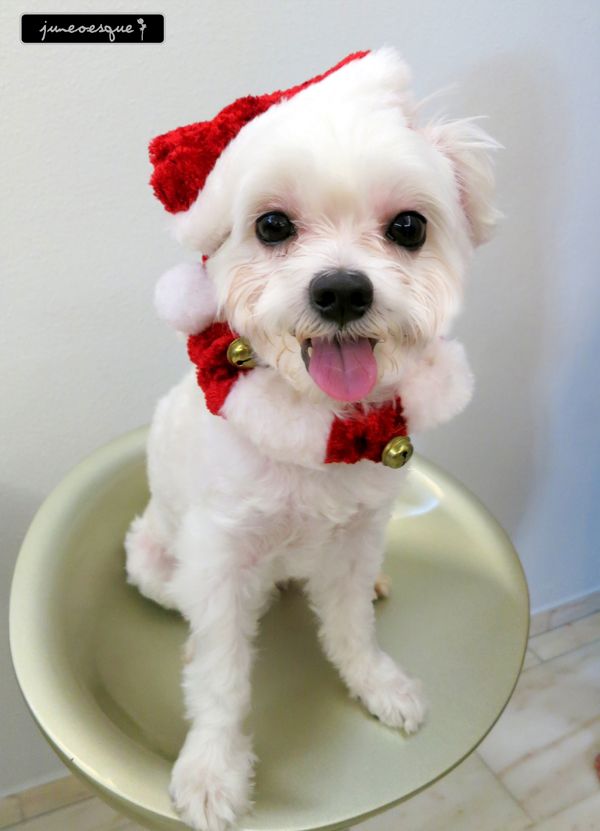 Dinner is with Dear Dear and Chris over at Pasta Brava....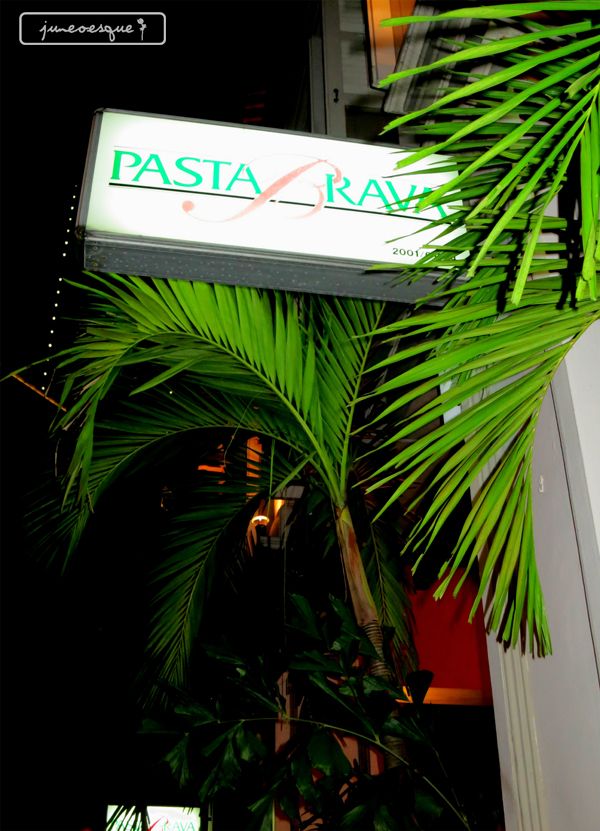 and because its Christmas eve, they prepared crackers for the customers!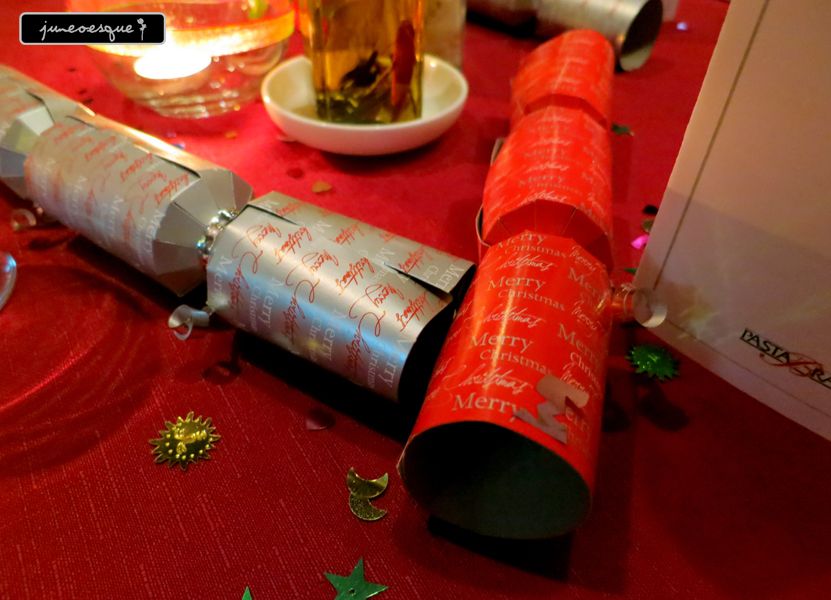 as soon as dear dear arrived, i passed her the santa hat i prepared...
and the christmas tree earrings! they have lights on!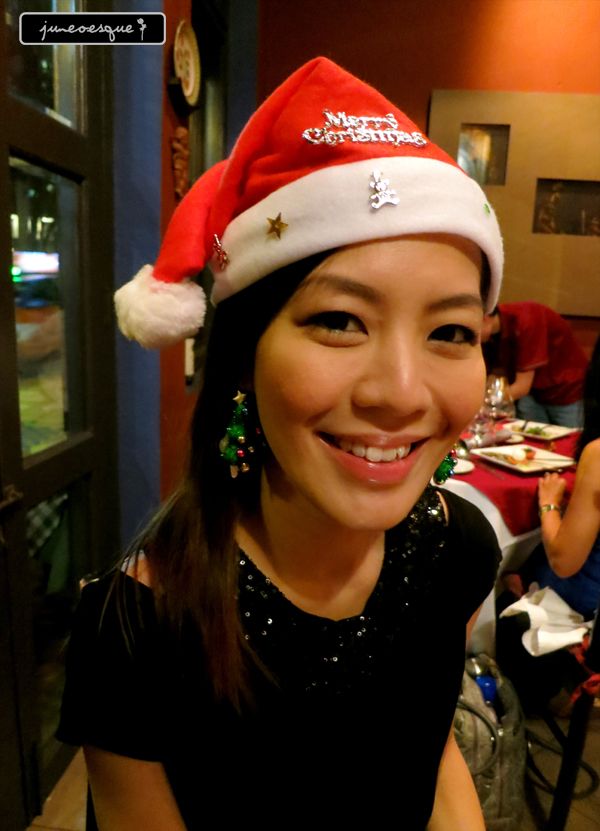 i was wearing a pair too!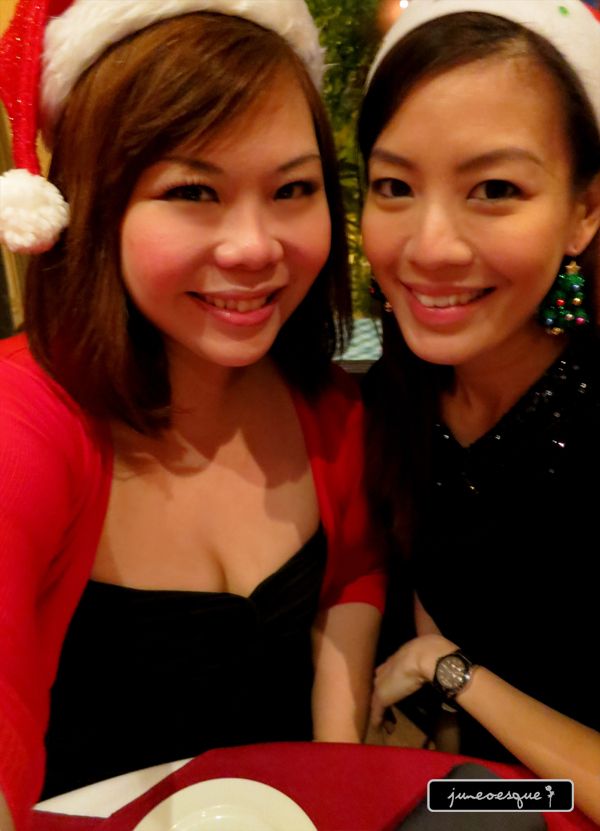 the earrings attracted a lot of attention for us that night! haha
dear dear and chris!
with the huge present that i got for them! its actually a bigger version of the puzzle i got them for the wedding...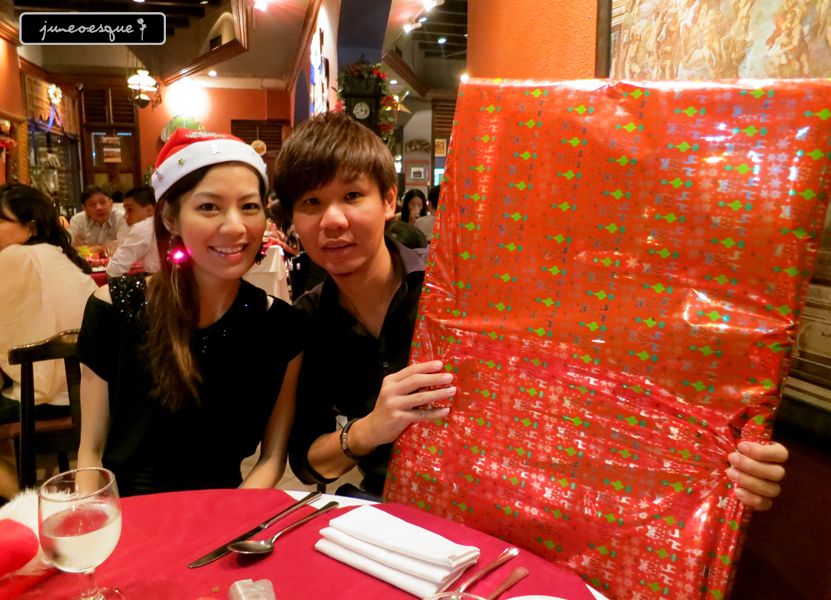 my presents from them!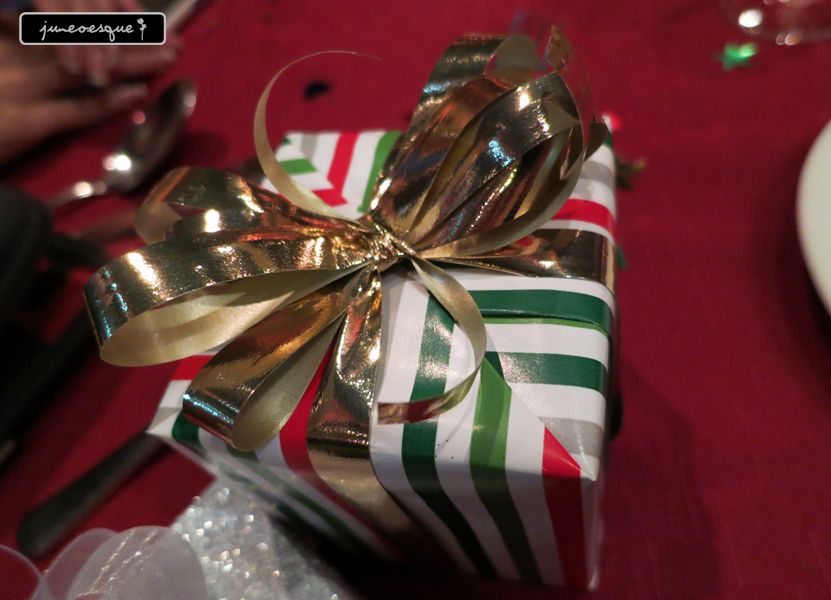 christ trying to explain why he was late today... he had went over to look for gift wrapping because he claims that his own wrapping cannot make it. hahahaha...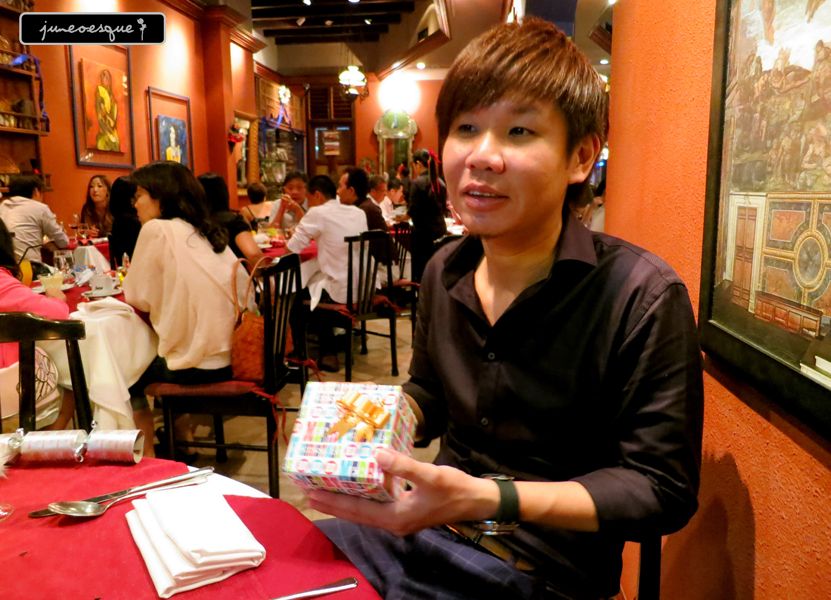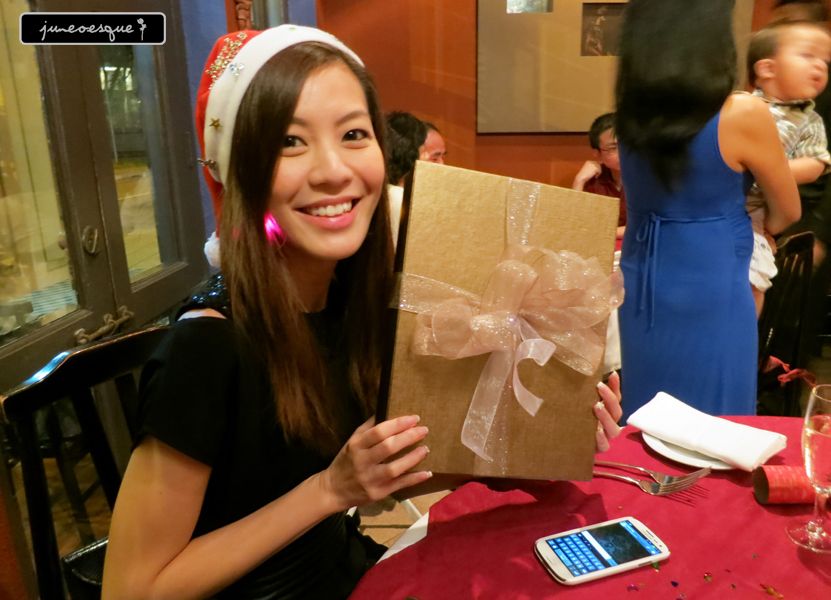 their gift exchange!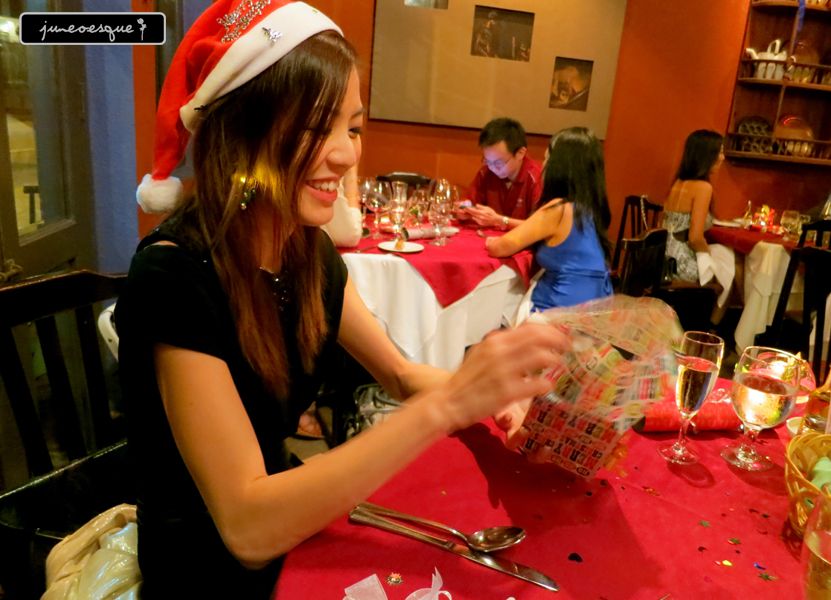 chris got a shirt!
dear dear got a swarovski watch!
my presents!
as it was Christmas, Pasta Brava offered set menus. You get a glass of prosecco, choice of an appetiser, a pasta, a main and a dessert!
for the starter, we chose the duck liver, the scallop and prawns and a avocado with lobster and crab meat terrine...
duck liver...
the duck liver is pretty good! its like foie gras, a very good portion (i.e. not too small) with a nice drizzle of sauce. the sauce has a little truffle in in.
scallop and prawns in seafood sauce...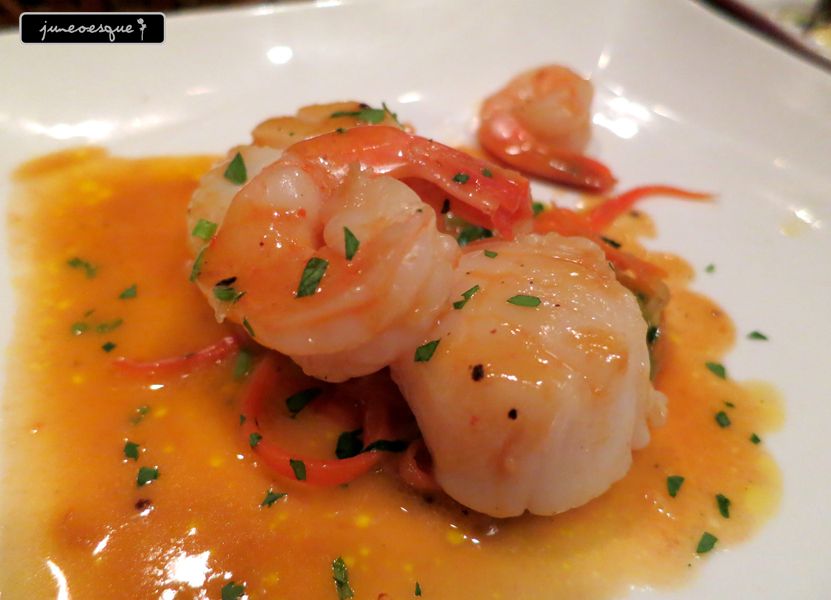 texture and freshness of the seafood was good. taste was decent.
avocado with crab meat and lobster...
a nice item although it didnt leave much of an impression.
for the choice of pasta, dear dear and i both chose the lobster ravioli...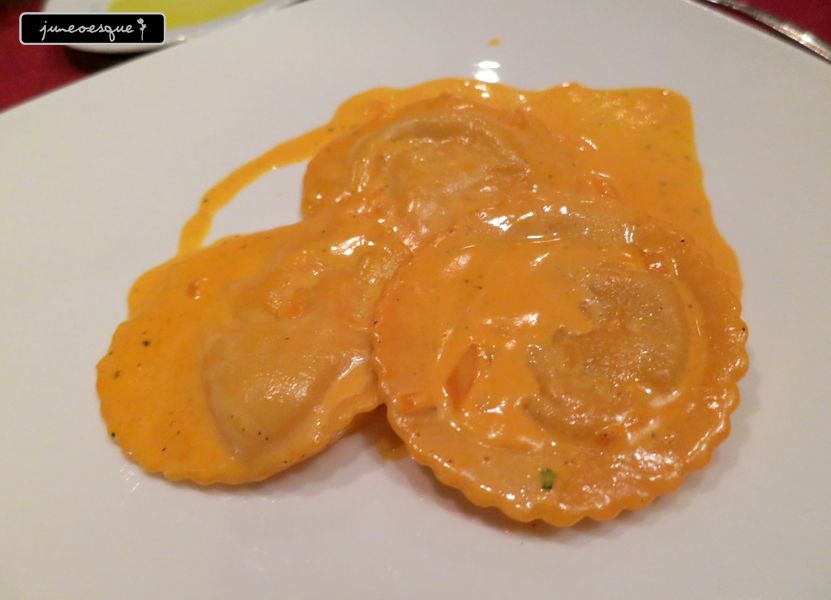 which turned out to be a little disappointing....
the lobster was minced so the nice texture of the lobster cannot be tasted. the sauce was also not impressive.
the pork ragout taglioini which Chris had no choice but to order turned out to be really good!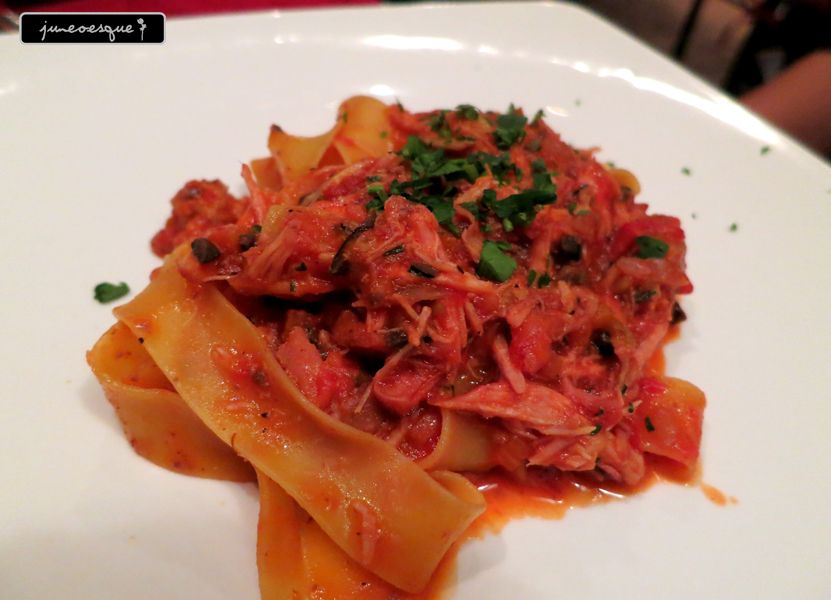 it is very nicely flavoured with the tomato based sauce. really good.
and for mains, we had a two steaks and a veal chop...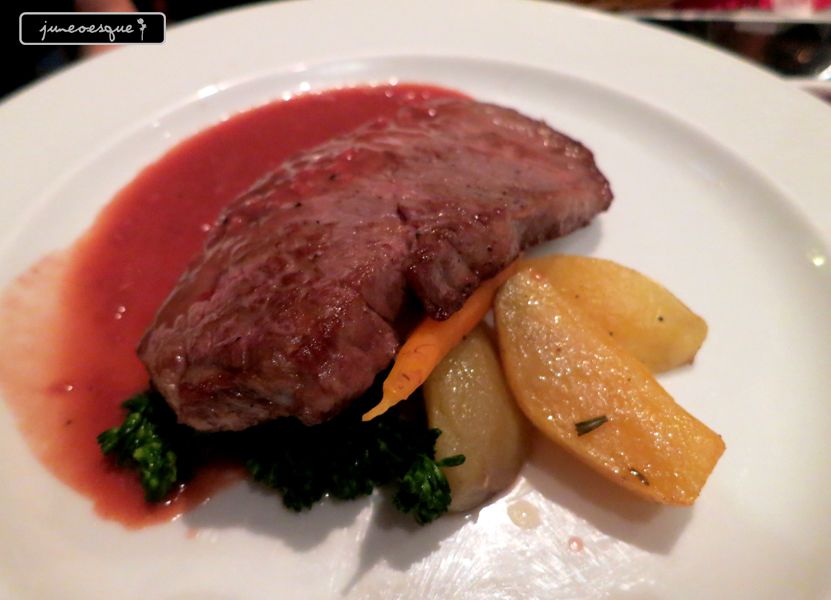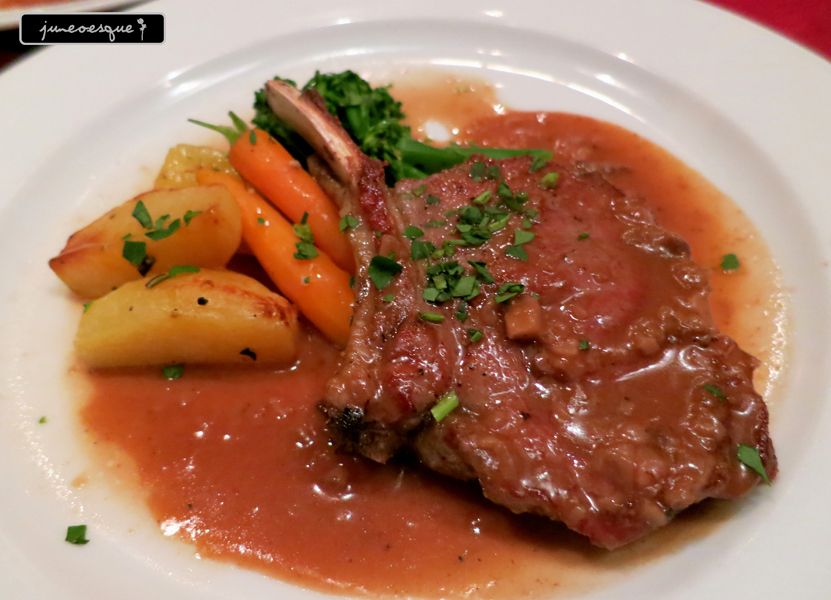 the sauce for the steak was a little disappointing. it was a little on the sour side and the steak was not impressive.
the veal chop turned out to be much better...
after our mains, we opened up the crackers and chris was the only one who got something that he could use!!
haha.. a super mini comb!
and it came with a couple of riddles...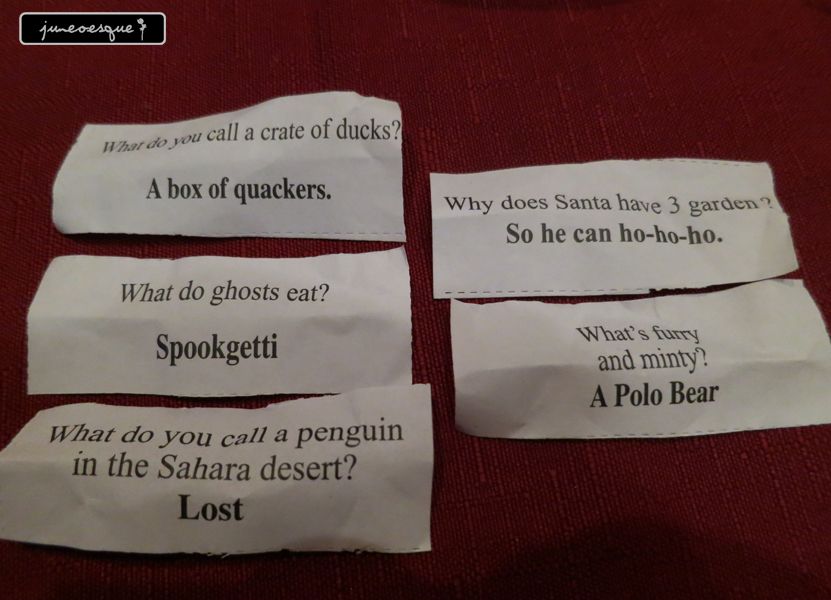 for dessert, there was a choice of strawberry tiramisu, some blue berry thingy and chocolate profiteroles. Sadly, the profiteroles were out but the restaurant was nice enough to replace it with panna cotta for us when we didnt want another tiramisu or the blue berry thingy.
strawberry tiramisu...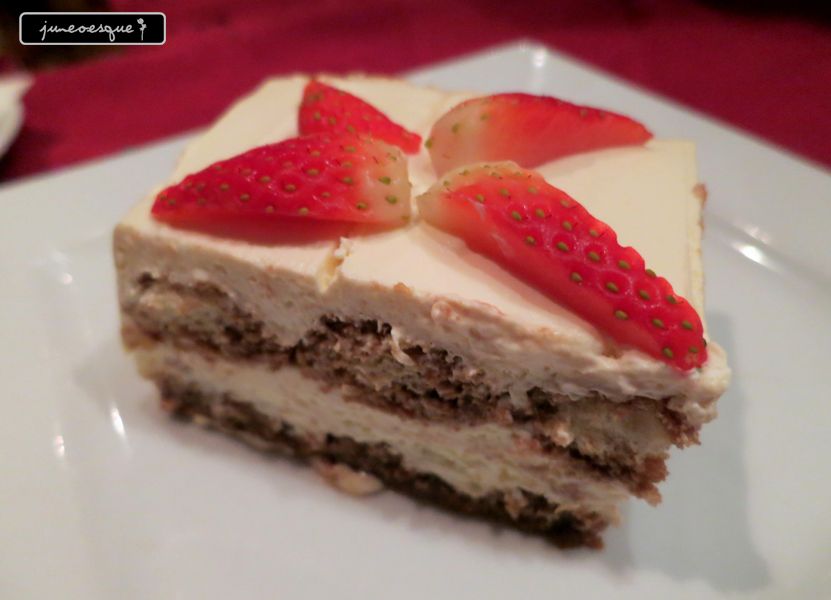 decent but i won't shout over it. i much prefer da paolo's tiramisu!
panna cotta...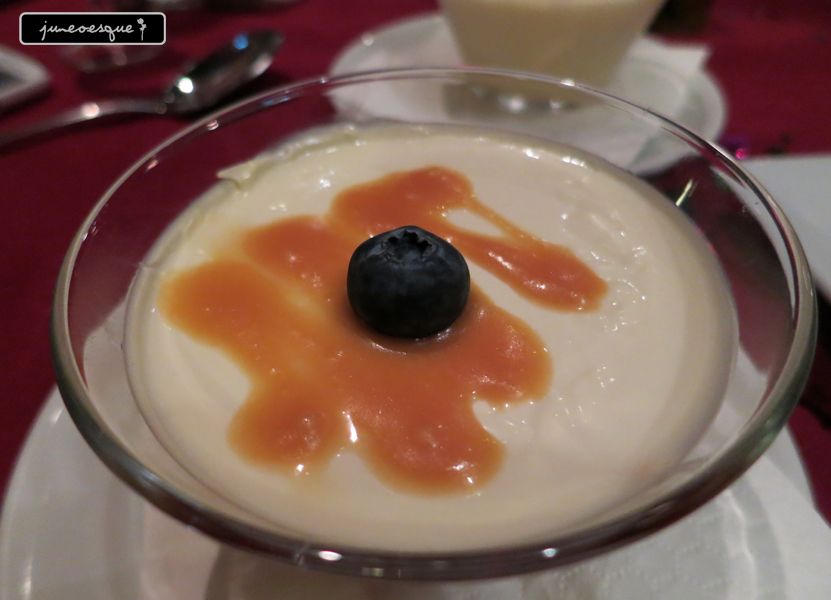 pretty good! nicest among the original 3 desserts we had.
and the blue berry duno what thingy (i cant remember)...
this was really not for us. its sour and just taste weird to us. we feedback to the server and we were pleasantly delighted when they replaced it with a warm chocolate lava cake for us....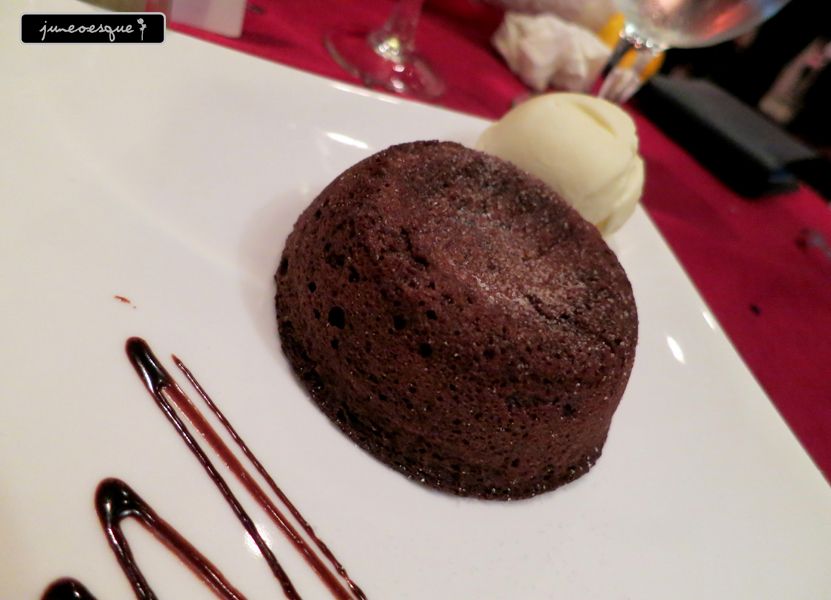 and it was YUMMY!!!
the best dessert tonight!! so they made us really happy!
dear dear treated for dinner! thank cute!
Our after dinner plan was to head down to the MBS casino!
trying our xmas luck!
usually, i wont be so on to pay $100 levy but given its xmas eve and with dear dear, i decided to go for it! haha.. the past 2 times i came, i had a secret santa who paid for me! haha
we each did up the Sands membership card!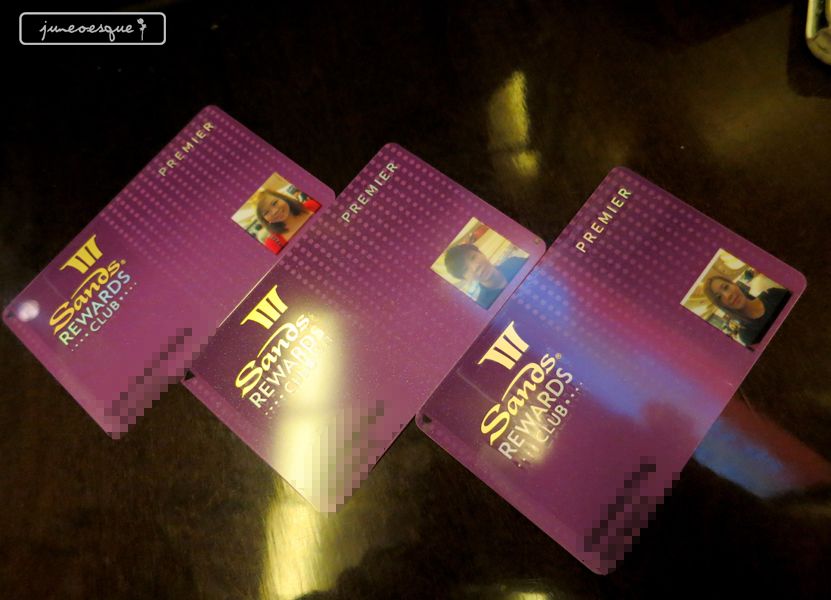 i actually had one done the last time i was here but i forgot to bring it and the person actually told me, its fine, they can do up as many cards as i like coz their company is rich (i'm sure! haha). it will all still be linked to the same account.
dear dear and i tagged team. we put our funds together to play while chris mentored us for awhile before he went ahead to be his lone ranger.
initially, dear dear and myself were losing.. but thank god my secret santa appeared for a short while and gave me a surprise xmas present!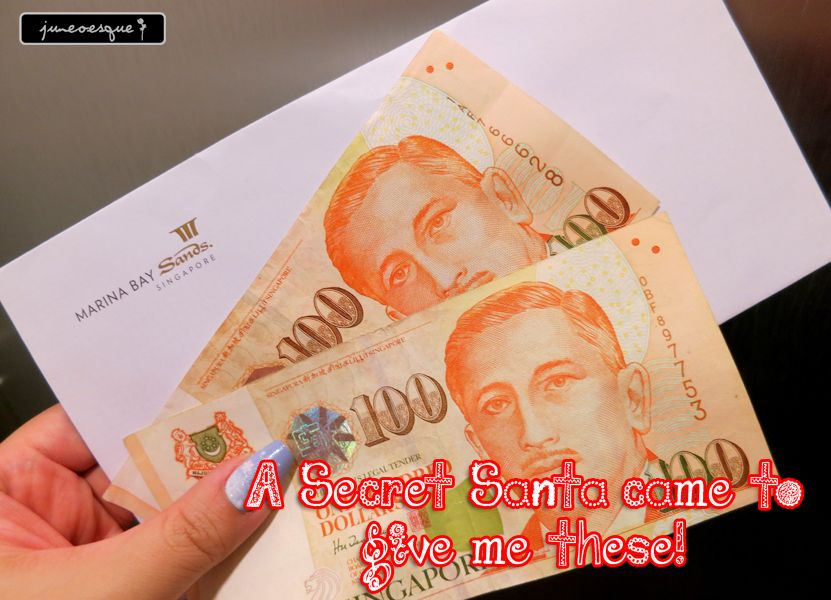 covered my levy and my capital! haha
at the very last round, when i was left with only a $5 chip, we were at the big small table and i was thinking about what to buy. It was already around 7 am and we were kinda sleepy. Chris had just came over to inform us he is done (he won quite a bit!) and ready to leave. I decided to use the $5 to buy 446. so chris was asking me .. "
so what you buy?
" and across the table, i replied "
4 4 6
"
the next thing we know, it was announced that the winning number was 4 4 6!!!! WE WON 50TIMES!!!
WOOO HOOOOO!!!
and we decided we should leave now! and with my 446, we managed to fight back our losses and resulted in a net win of $30!!
YAY!!!
hahahhahaa