today is the Bethany Methodist Home xmas trip! this year, they are bringing them for xmas shopping!
apparently some of the elderly have mentioned that they are keen to go shopping to buy stuff so the committee brought them over to Vivo city..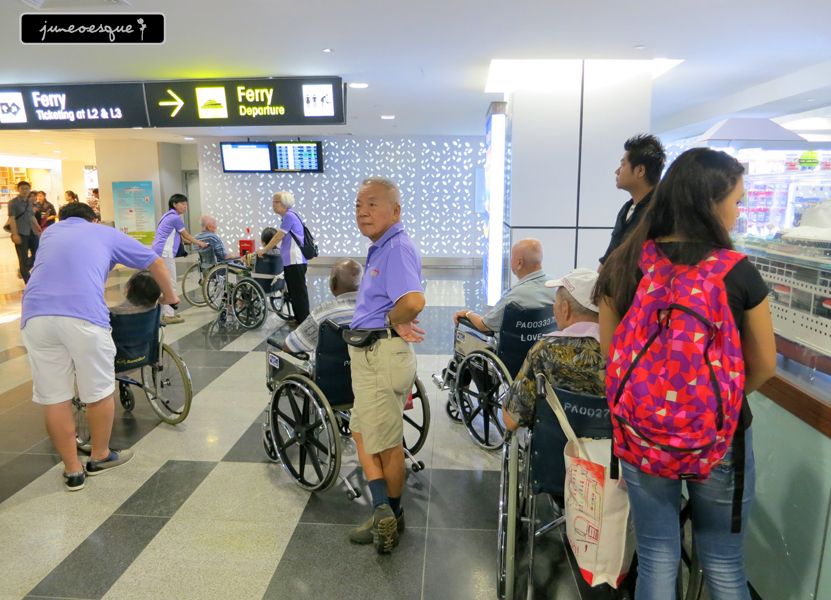 it was also nice coz vivo overlooks sentosa so we could show some of them how Sentosa looks like now.
we almost ran short of volunteers for this trip but luckily there were the nurses, they are all very strong.
most of the elderly were pretty excited about the outing...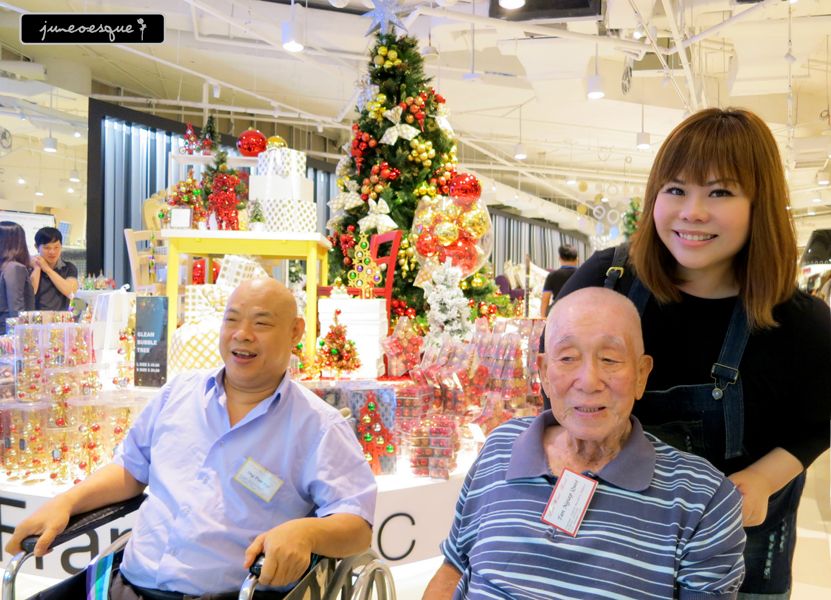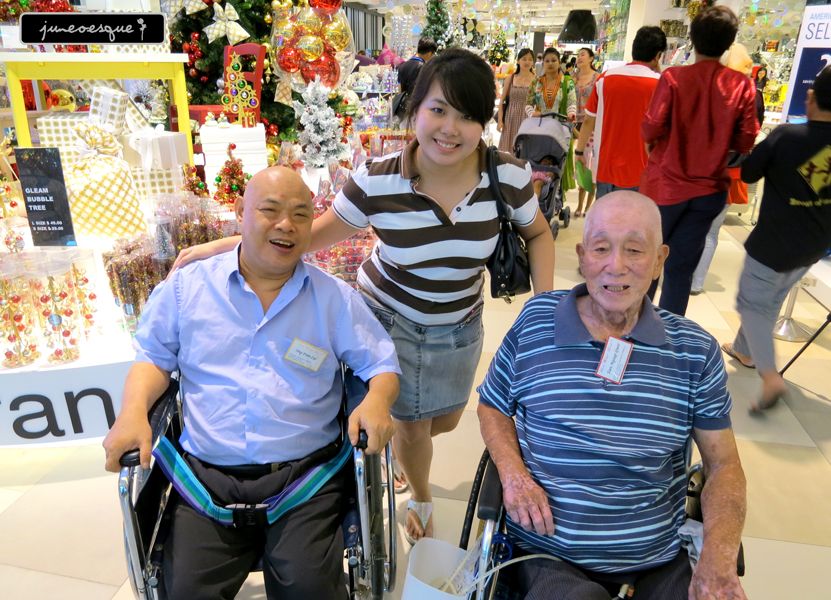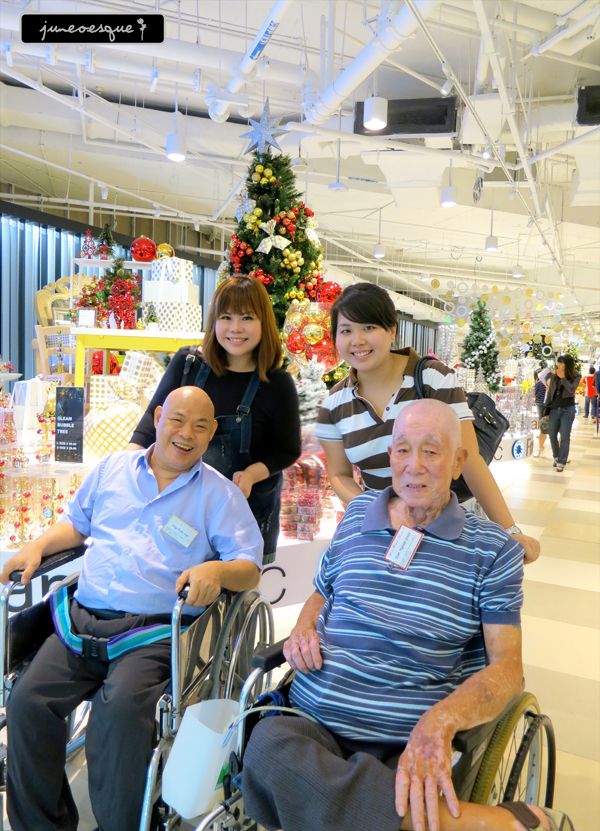 after the outing, shan and i did dinner at The Queen & Mangosteen...
they have a really cute tag line for their happy hour!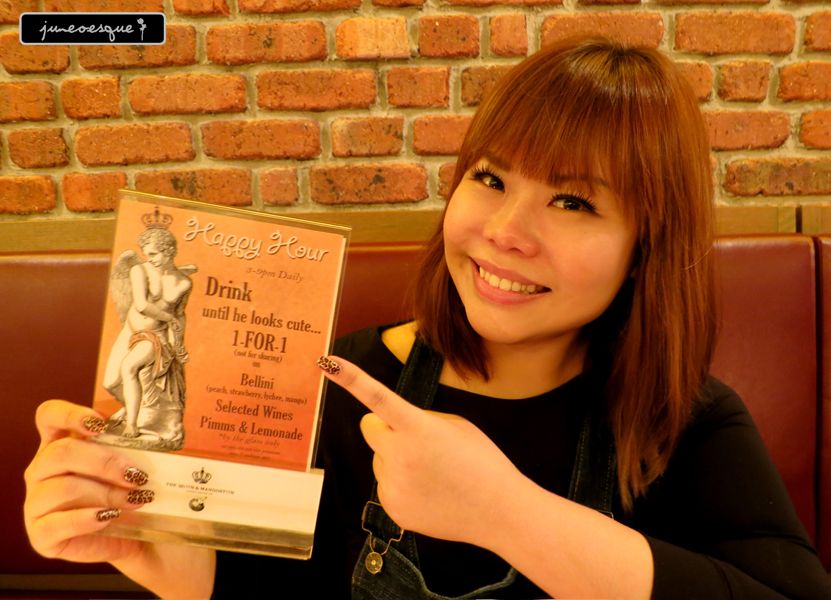 we ordered a pear cider to share...
after watching almost 8 seasons of How I Met Your Mother, i had the cravings for the wings they have in the pub! sadly, theirs look different from the one in the show.. haha..
we shared a yorkshire pork rack...
the pork rack was so so. i found the meat too tough.
and as i was missing lawry's yorkshire pudding, we ordered that too...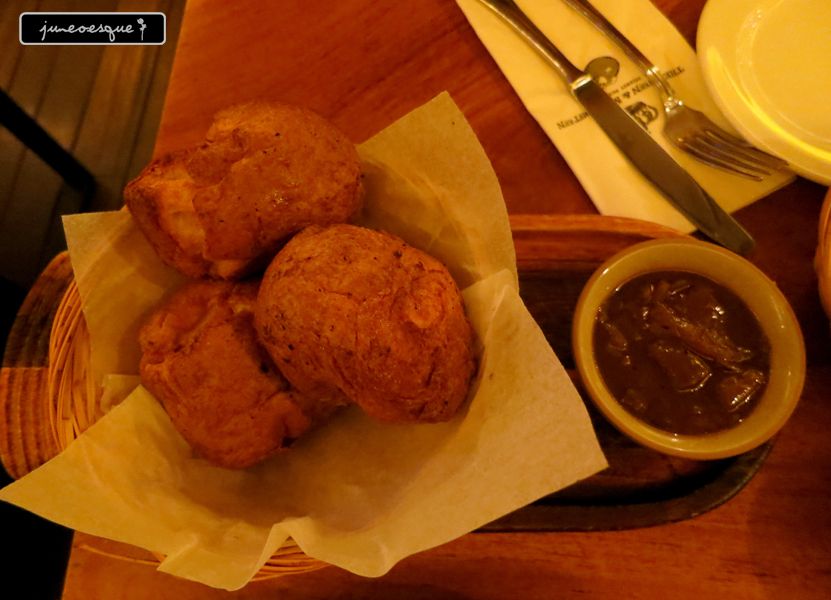 didnt really like theirs. i much prefer lawry's.