Arranged to celebrate Joanne's birthday for her today since its her actual birthday and i took leave knowing i will probably be very tired after not having sufficient rest for the weekend.
and since its lunch, i made reservations for the trusty Ember!
complimentary yummy warm bread...
i do kind of like their bread with sun dried tomatoes inside. its yummy.
oh and not forgetting, joshua joined us!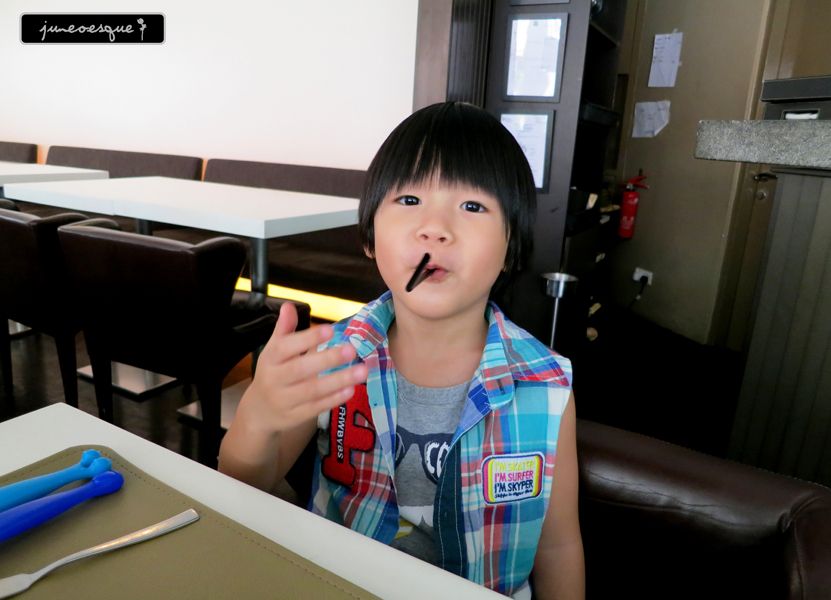 my gorgeous friend...
and my favourite foie gras! big big piece!
joanne chose the truffle tofu..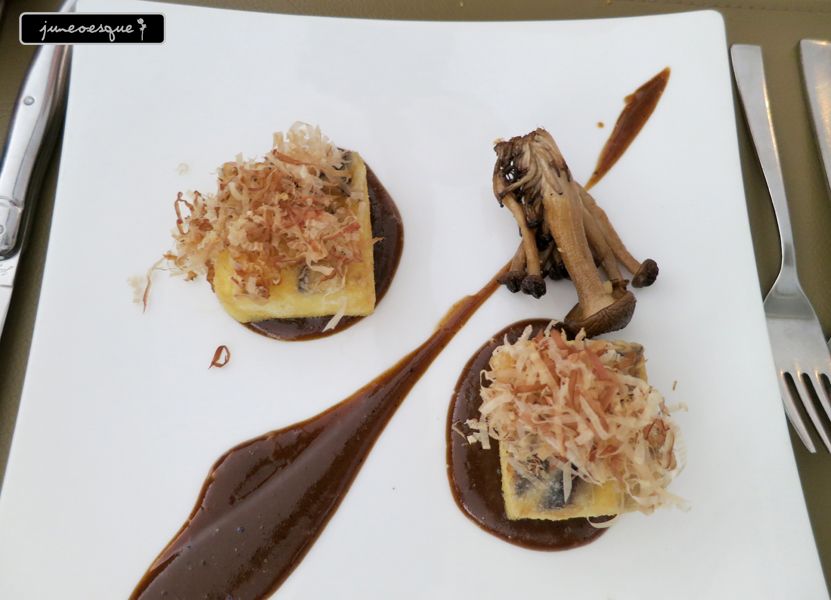 and she was full of raves for it. its her first visit and i think she likes Ember already.
for mains, without a doubt, i went for my seabass....
i think their seabass is just kick ass! its so damn good!
joanne wanted the pasta but it was out so she settled for the steak...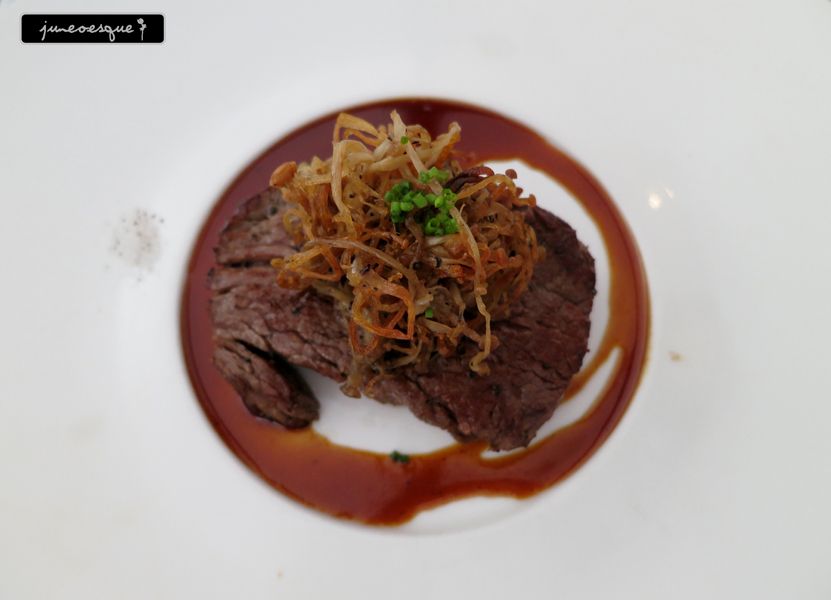 which was decent but not mind blowing.
fries to go with the steak...
when jo went to the loo, josh and i made friends! and i shared with him my little plan to surprise jo later... we have a secret!
dessert for me was needless to say, my favourite panna cotta! they make a damn mean one! damn good!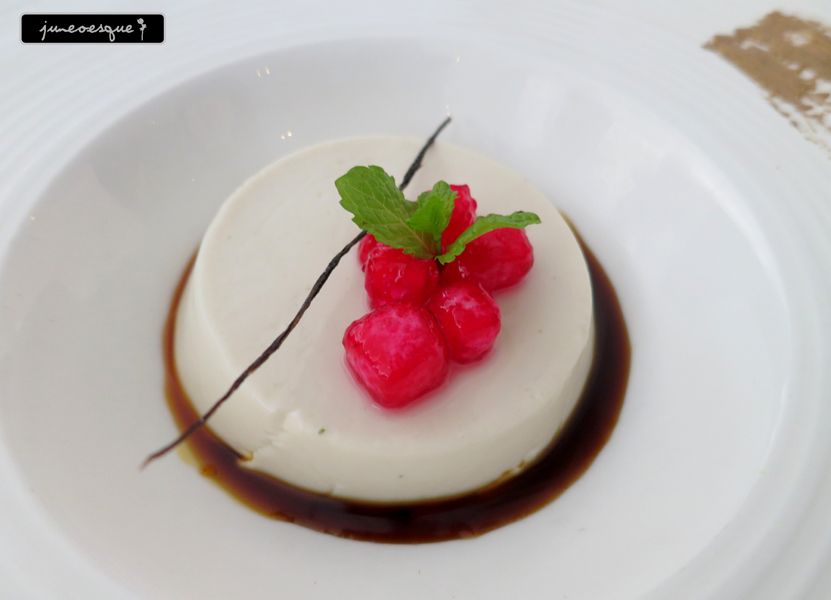 jjo went for the safe but yummy warm chocolate cake...
the candle was supposed to come with the dessert but the servers actually forgot so they served an additional sorbet with a candle for her...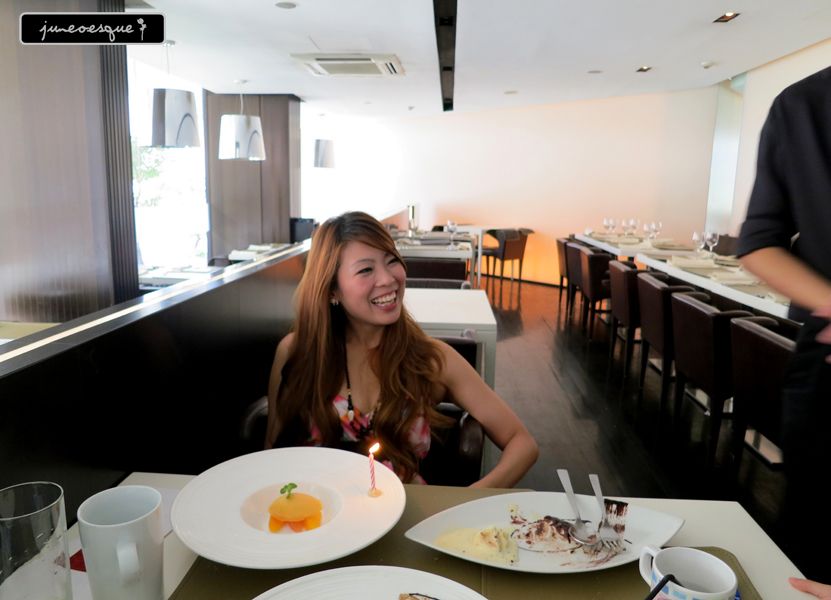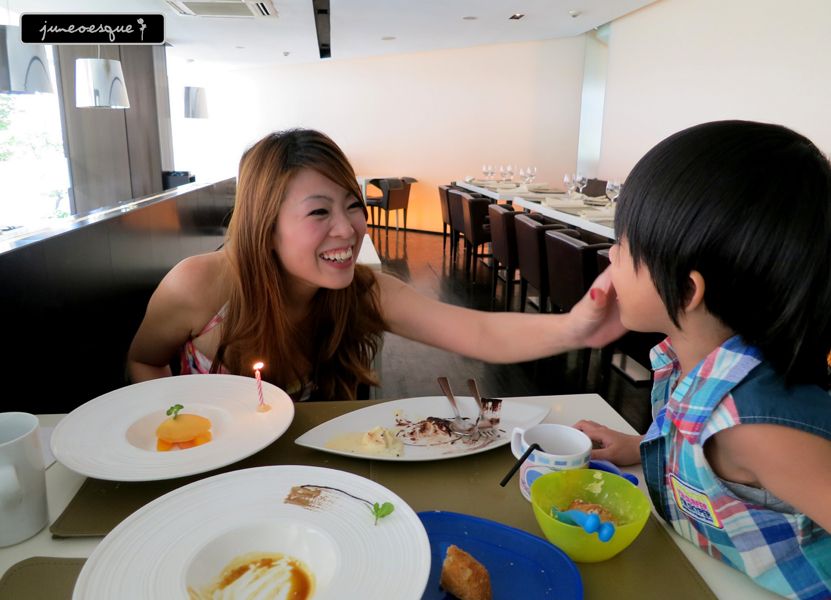 the good looking mother and son...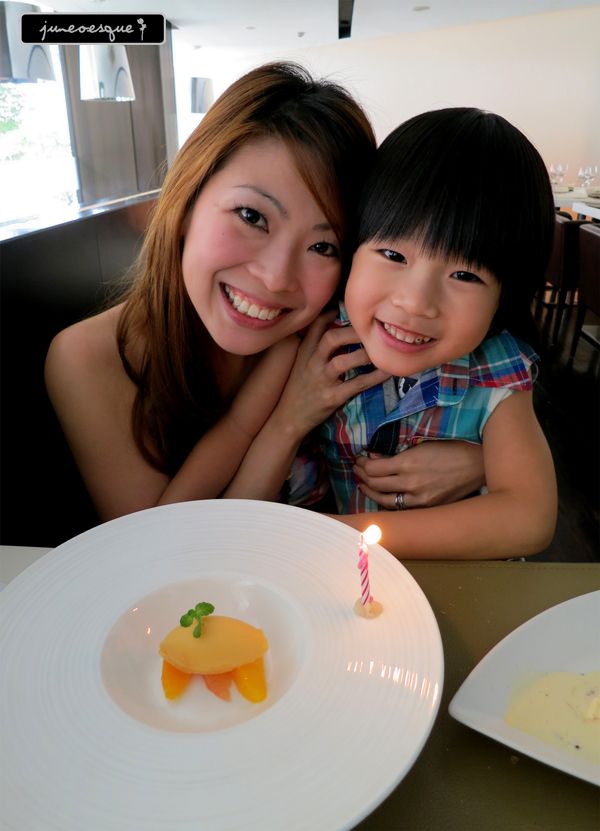 us!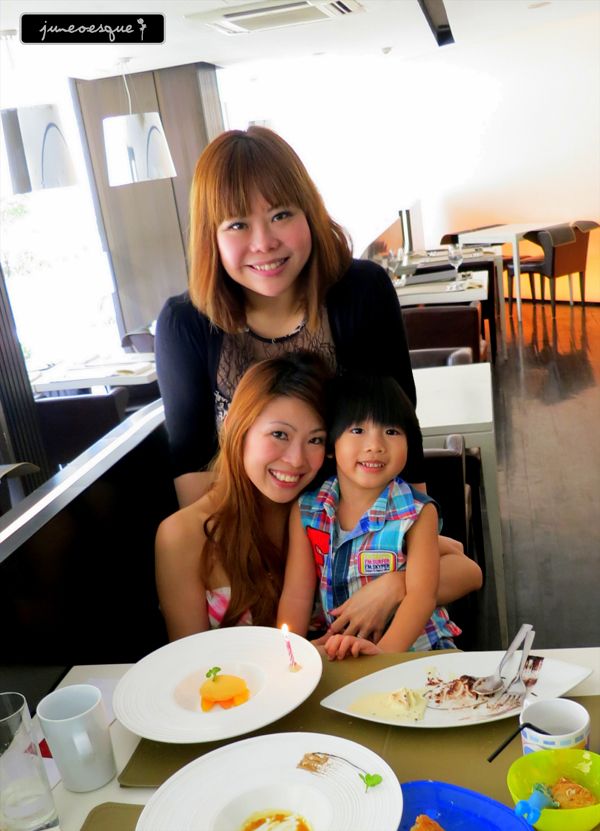 after lunch, the agenda was to head for ktv. joanne and i used to always go ktv together but its been years since she went. basically she has not been since she gave birth so ktv was what we had planned. she drove us to orchard and i got her to drop josh and me off at 313 where i brought him over to the Icing Room.
over there, josh and myself designed a small cake for her!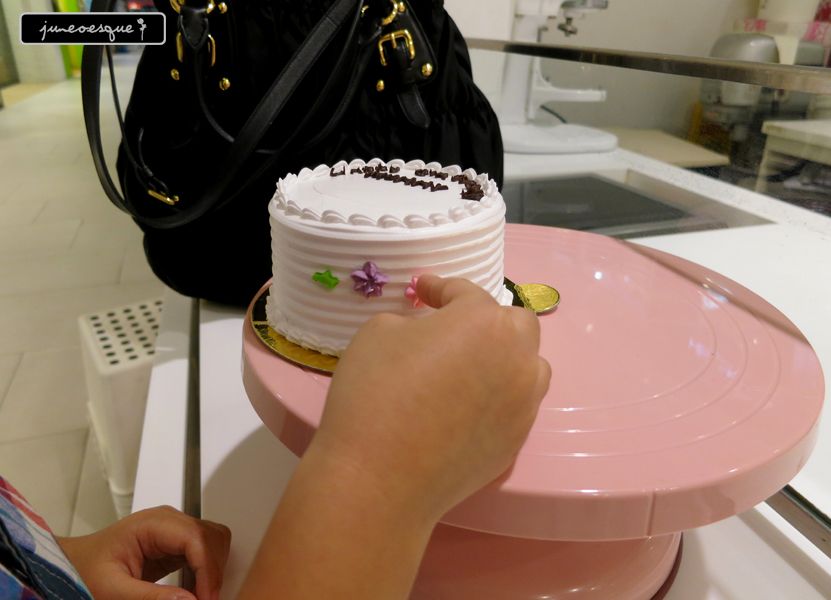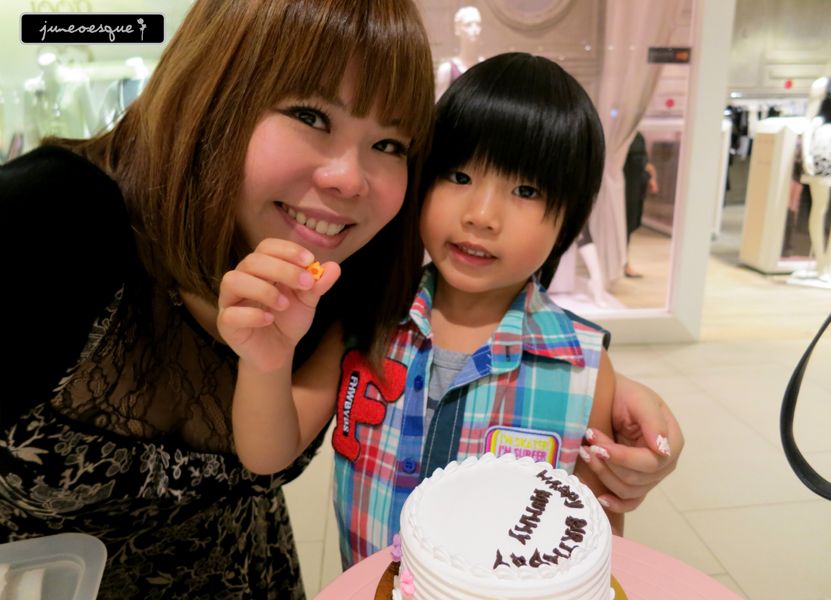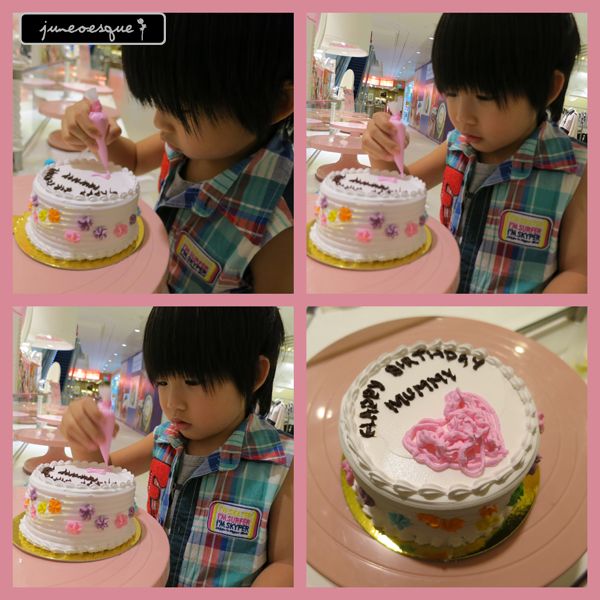 and we surprised her over at the ktv room...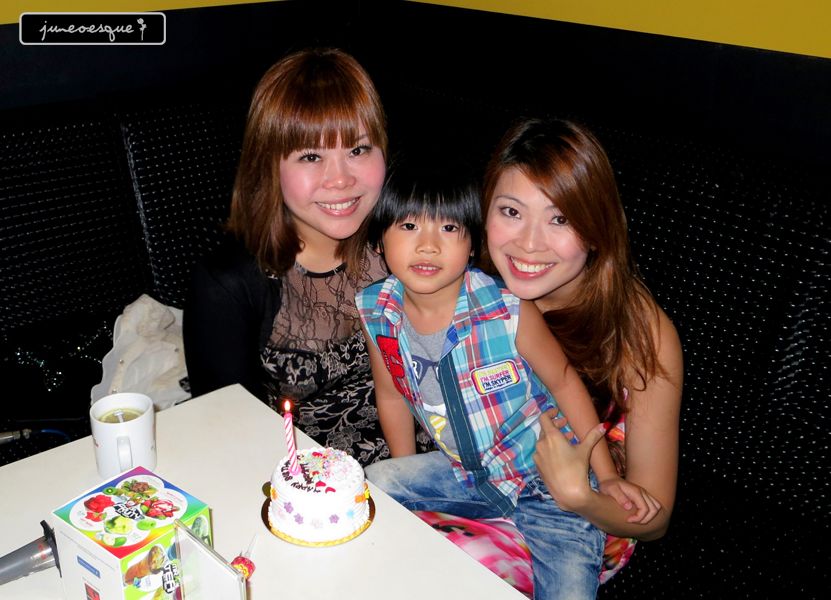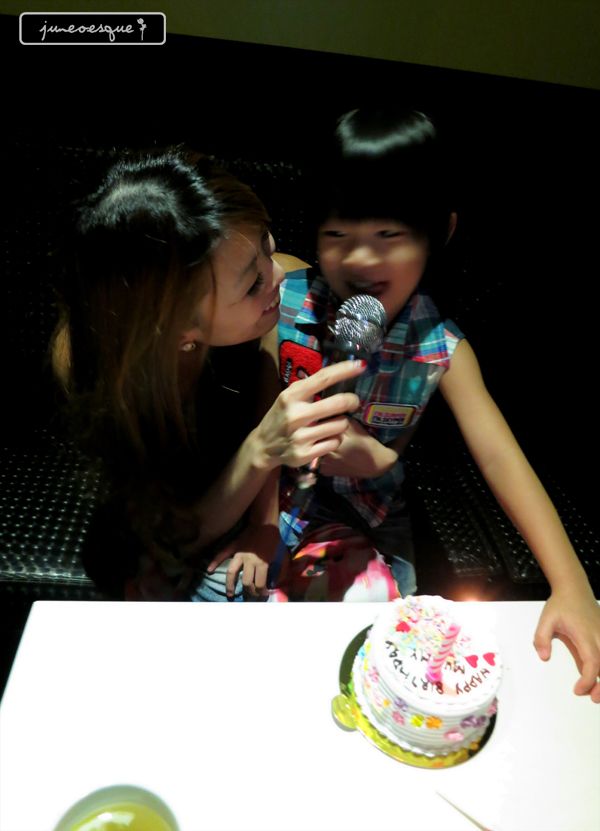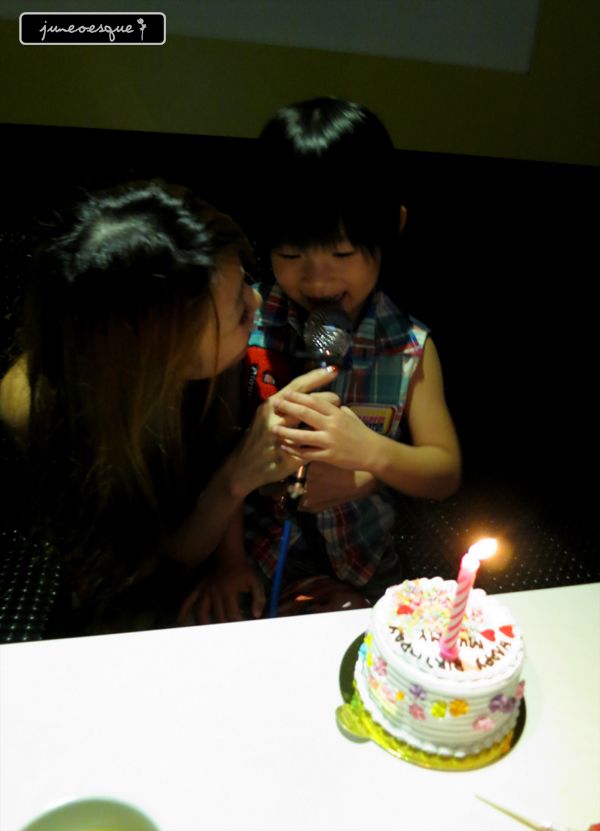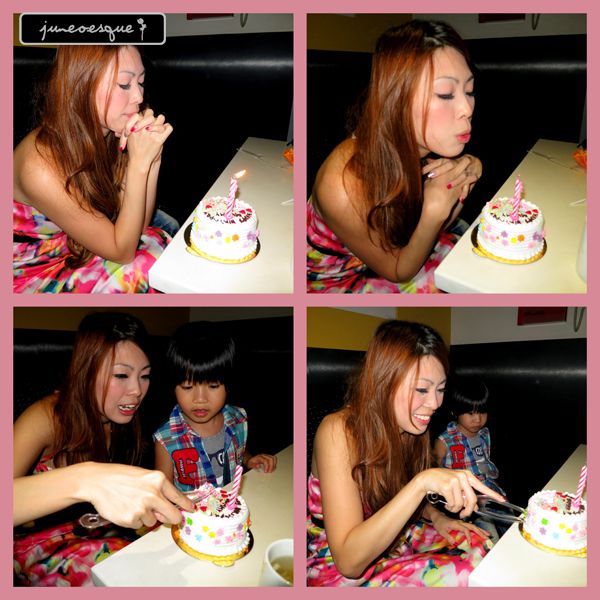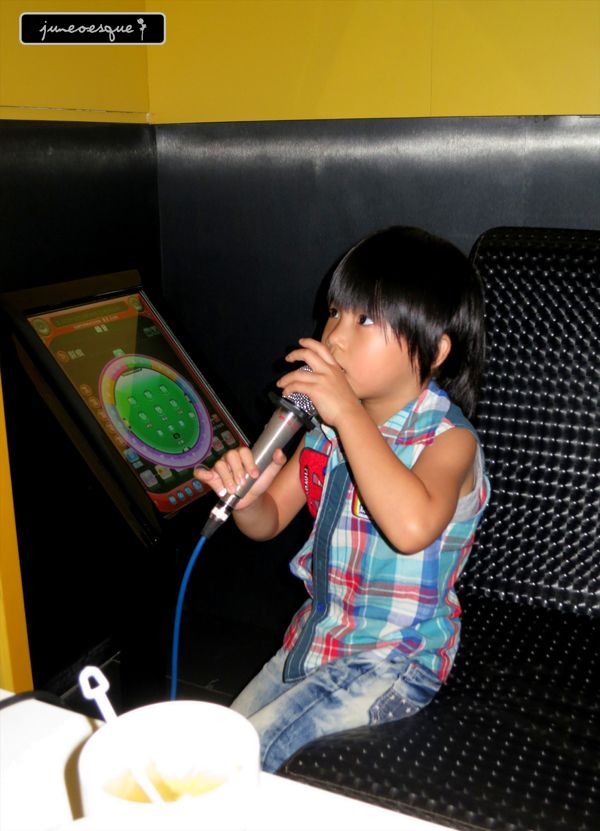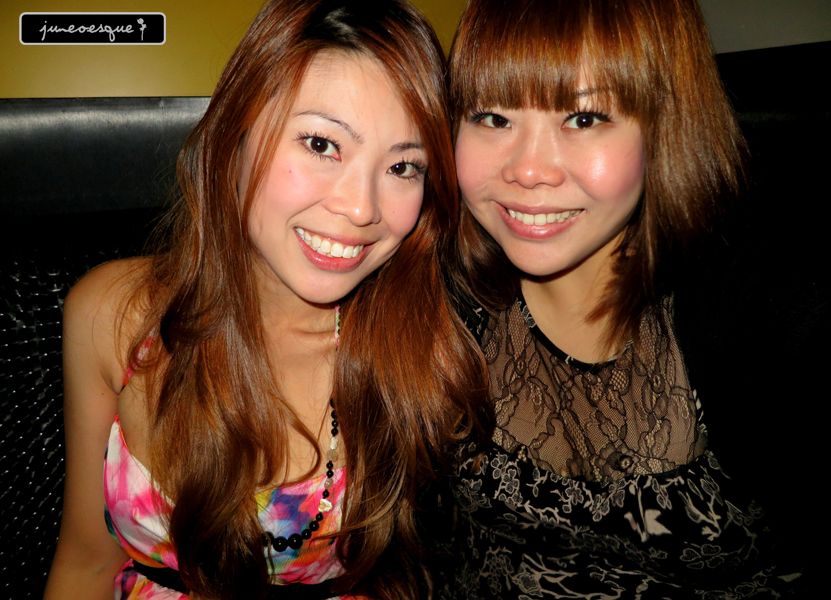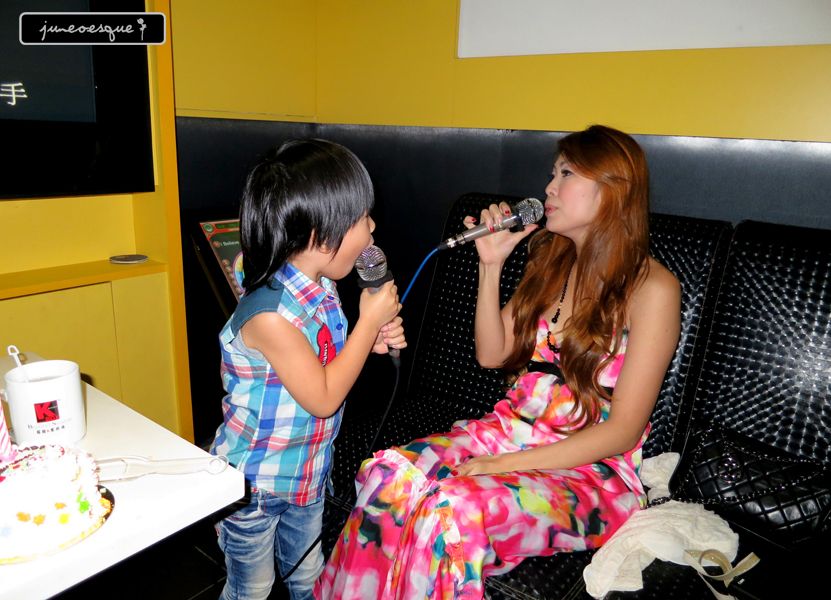 see, josh and i are very good friends now! haha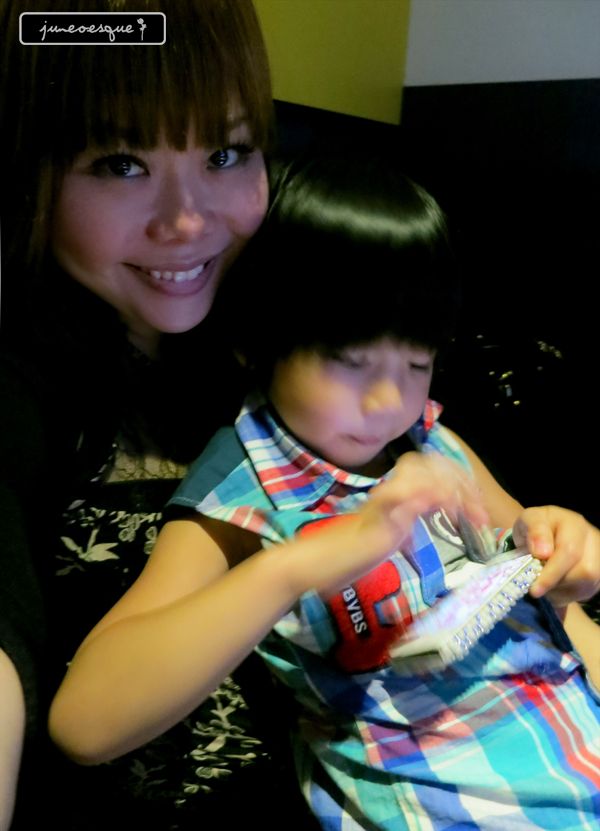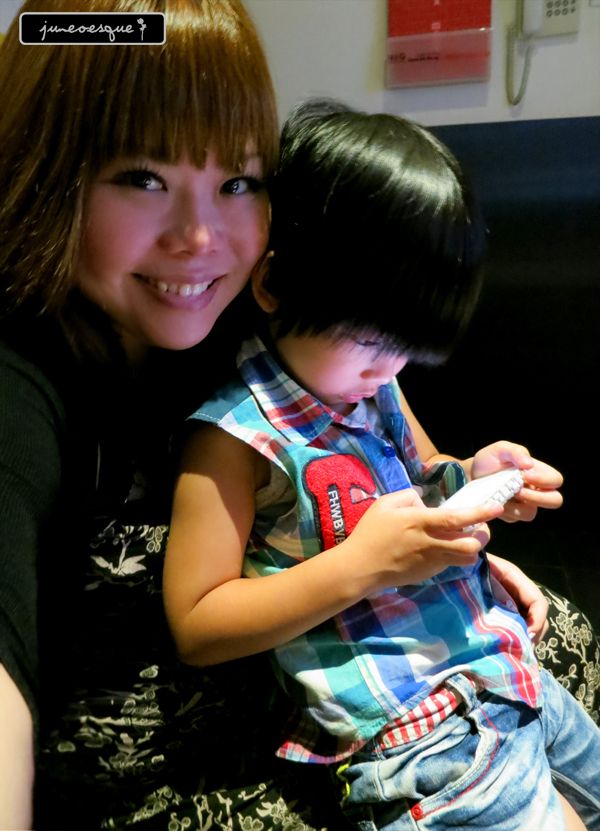 after ktv, jo and josh went home to meet her hubby for celebration part 2!
i headed to far east to meet bernard for EAT's laksa.
and guess what? he went for a second bowl without noodles but lots of tao kee and cockles! hahaha....