arranged to catch up with shuping and she asked me to suggest a place where its cheap and good. i got reminded of that little thai place at basement 1 of far east...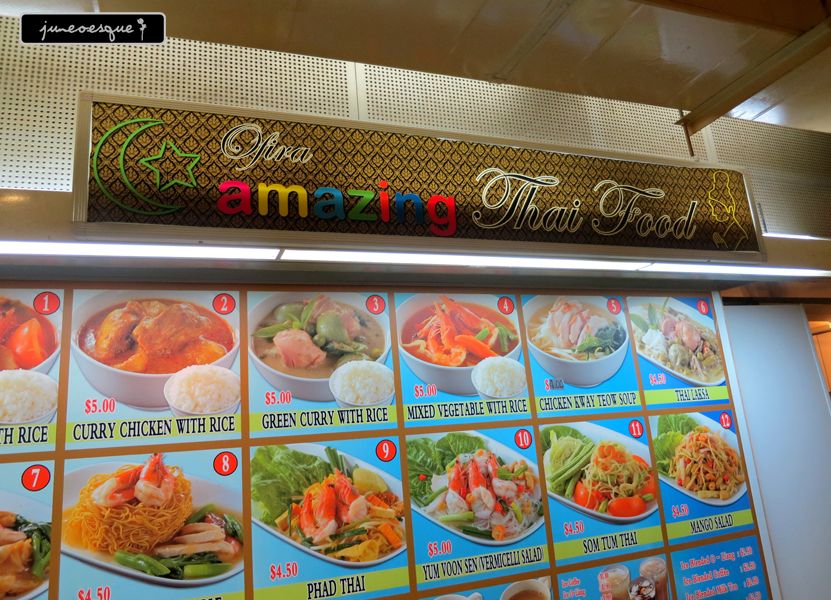 heard a couple of nice recommendations about this place but i'm not exactly a thai food person so i never got round to coming over. but we went over today...
we shared a green curry...
the green curry was not bad. fragrant and tender chicken.
i had the balachan fried rice...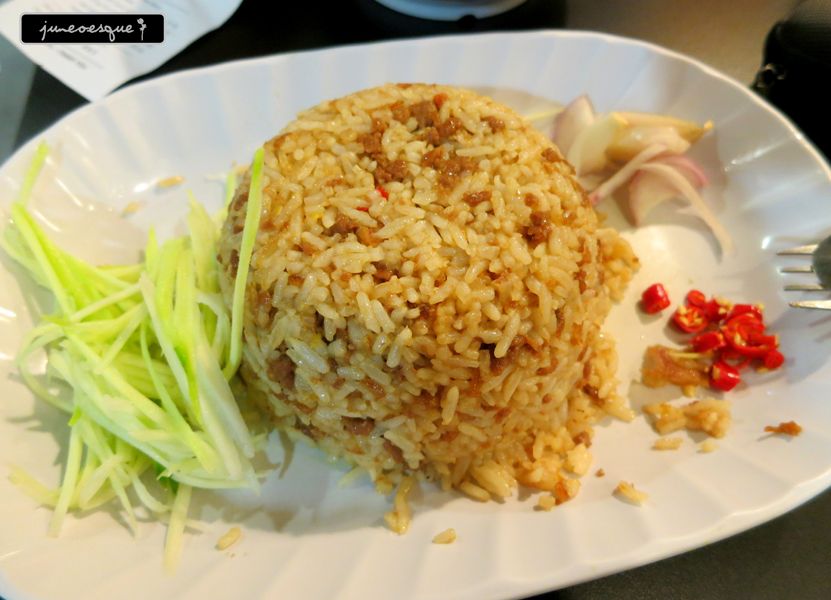 the balachan fried rice is AWESOME!! it looks plain and ordinary but its sooo tasty! the mango slices and onion pieces on the side goes so well with the fried rice! its soooooo yummy!
shuping had the tom yam soup....
which is also pretty tasty and appetising.
overall, it fully suited her request of cheap and good!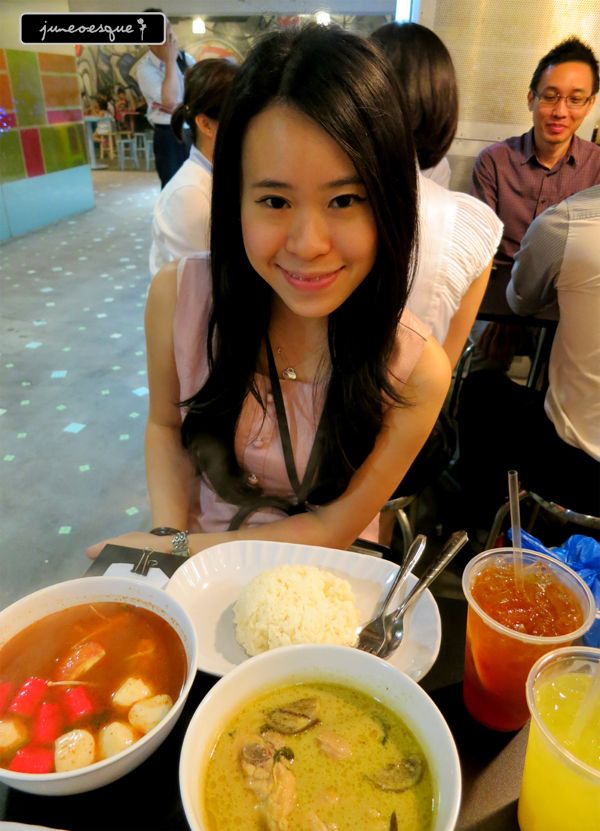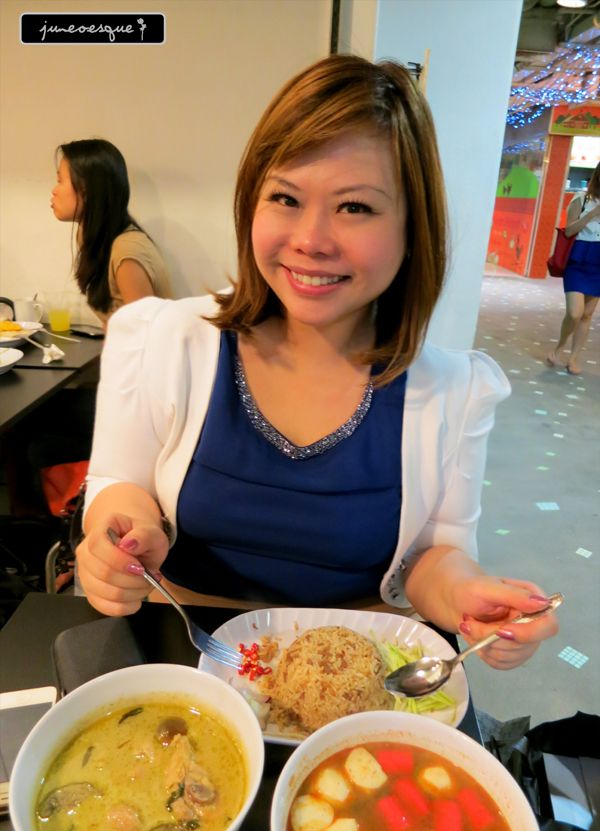 we were told the mango sticky rice is no longer available because they had no more mango. but since i dont take mango, i asked if they can still serve without the mango...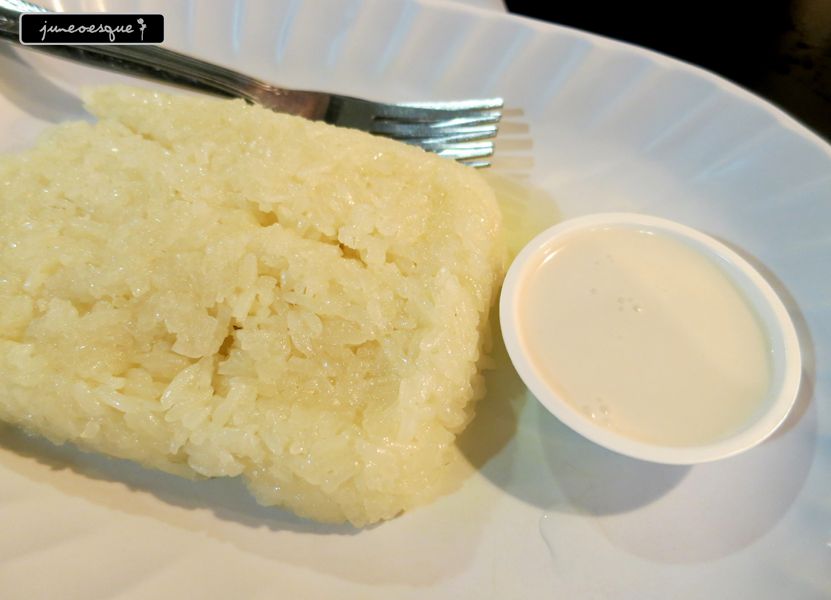 was not bad. and they were nice to charge us only $2 instead of the full price.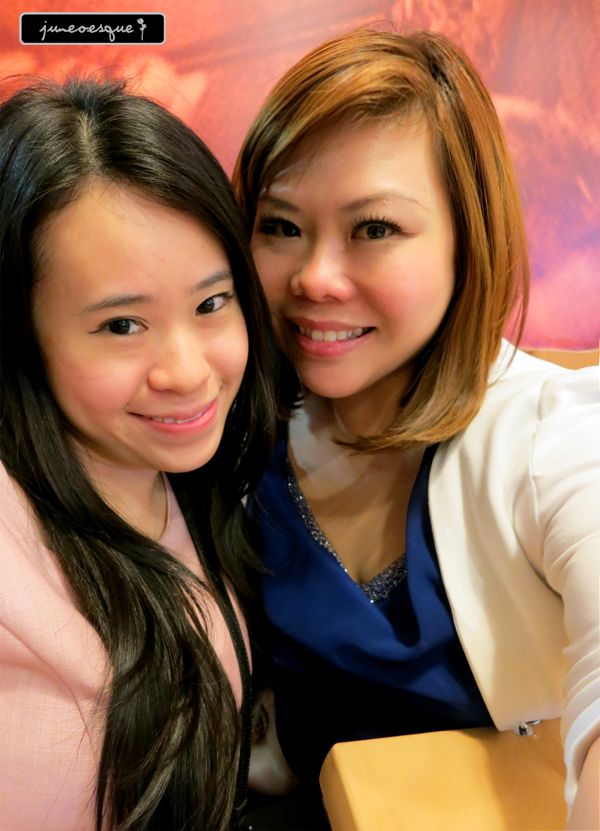 some xmas-y pics as we walked to the taxi stand...