for today's lunch, we arranged to head to ichiban boshi! we need one more stamp to spin our $80!
so like a bunch of
kiam ka na
, with me as the leader, we went in to order two plates of sashimi till it was exactly $20 for our additional stamp to get the spin first .. before we decide what to order next. hahaha
the wheel...
according to the server, an average day would have about 10 pax spinning the $80! duno real or not
lor
!
we all tried but we ended up with max $40!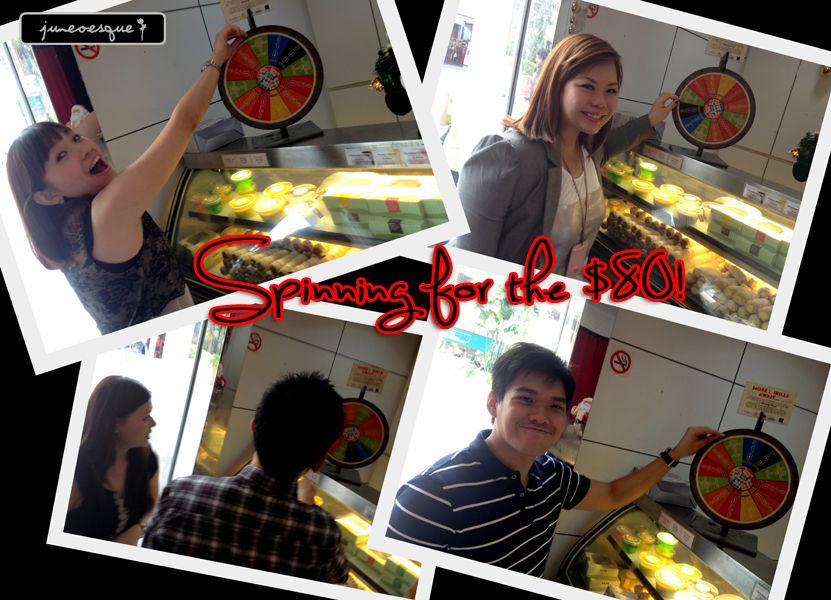 so anyway, we only got $20 (boring) hahaha...
but we did get a number of free items thats part of the card....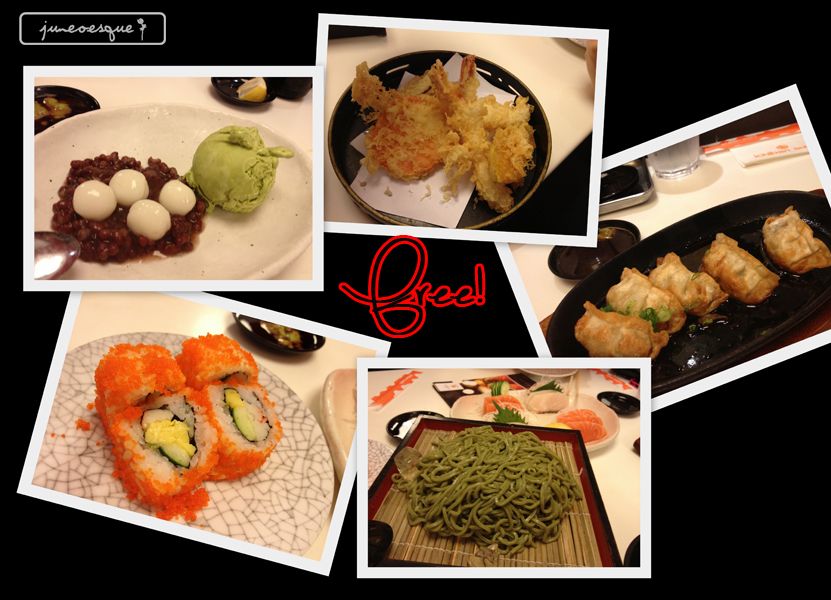 and the additional items we ordered...
the potato mantai is really yummy!
after work, it was sq's 2NE1 birthday celebration.
this girl is amazing. when i saw her do up the 'invite', she's really good at digging our pics to match against the characters. and she did this one day after i took the pic w Niki. haha..
so, im supposed to be CL. i did some research and realised CL's traits would be her unique eyeliner, the funky shades, the loud earrings, the bangs and the tied up hair. i dressed up according to it.
sq chose a korean place that has already closed down. it is located along 31 kreta ayer road. but in replacement of it is another korean restaurant called Just Like Before...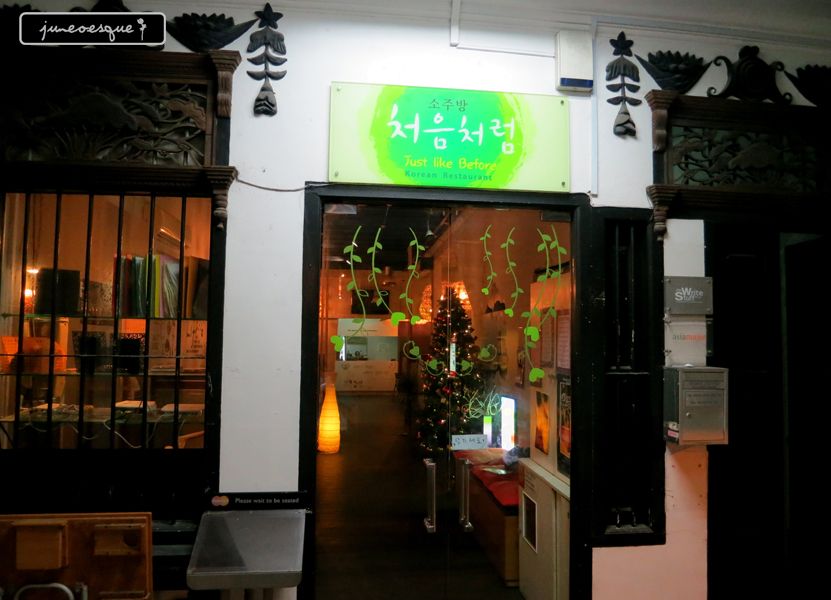 the decor inside is quite nice. its very cosy with loads of wall stickers....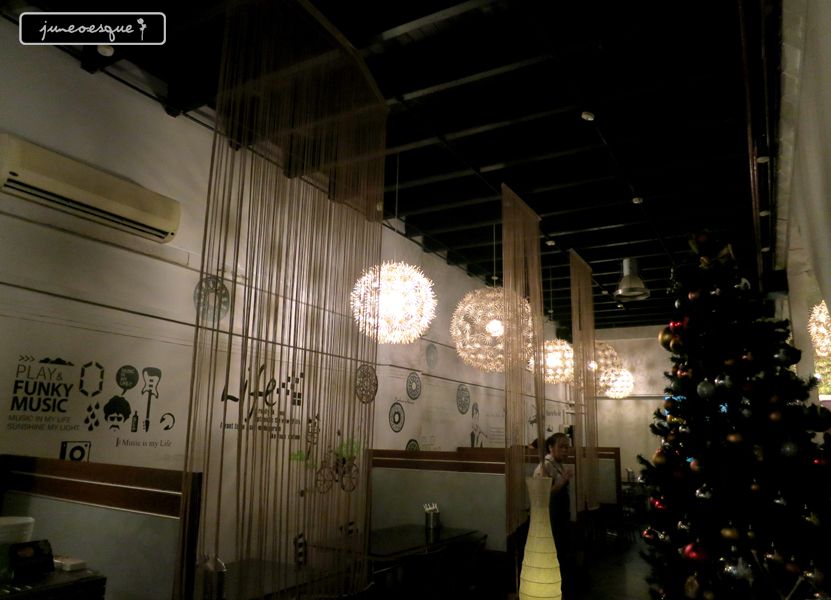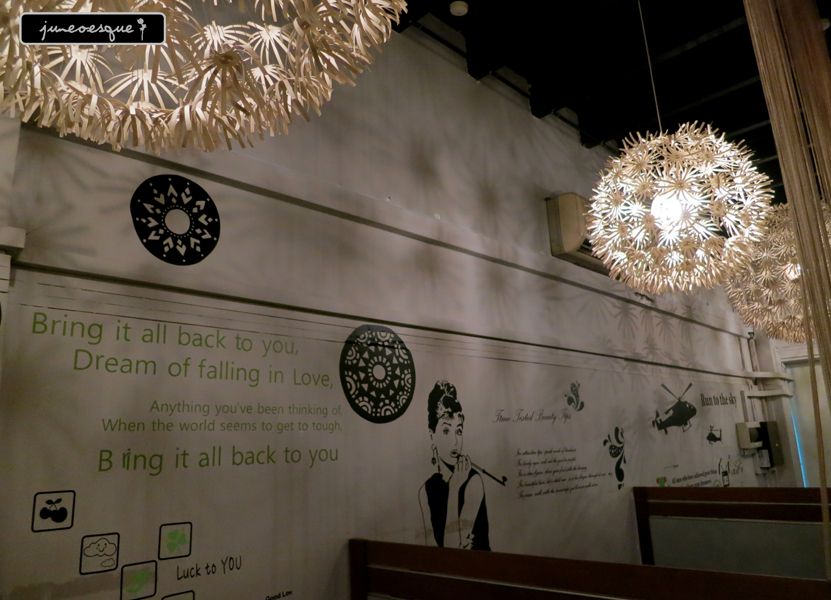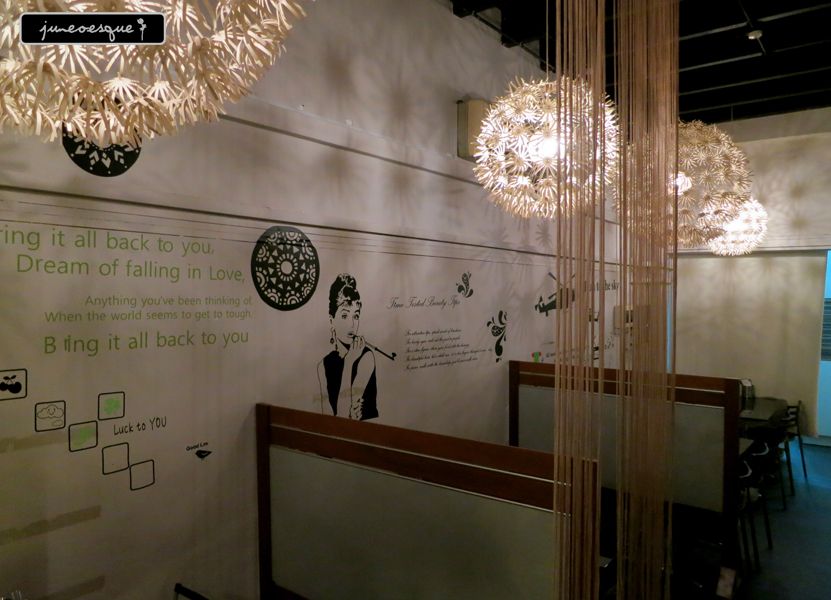 we were early, they don't start business till 8pm.
initially i was really wondering whether people even knew about this place. im quite sure even residents around won't know of this place. but surprising, at a later time, there were people who started coming in, even koreans.
we were first served some rice tea like beverage...
and an array of starters...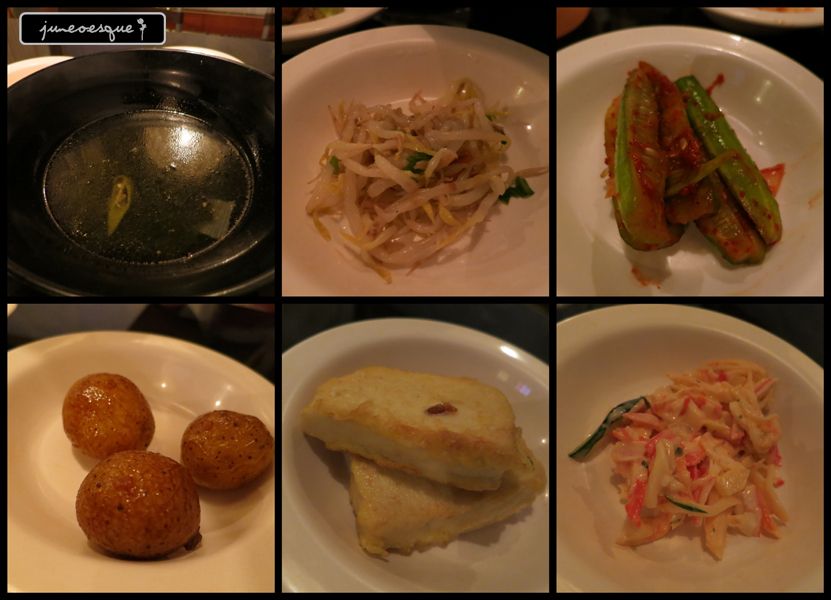 the starters were pretty decent. very homely style of korean food.
while waiting for cam and sq to arrive, kaizhi began to prepare to add to her park bom look!
doing up the poker card bangle...
and wore a similiar UK flag top...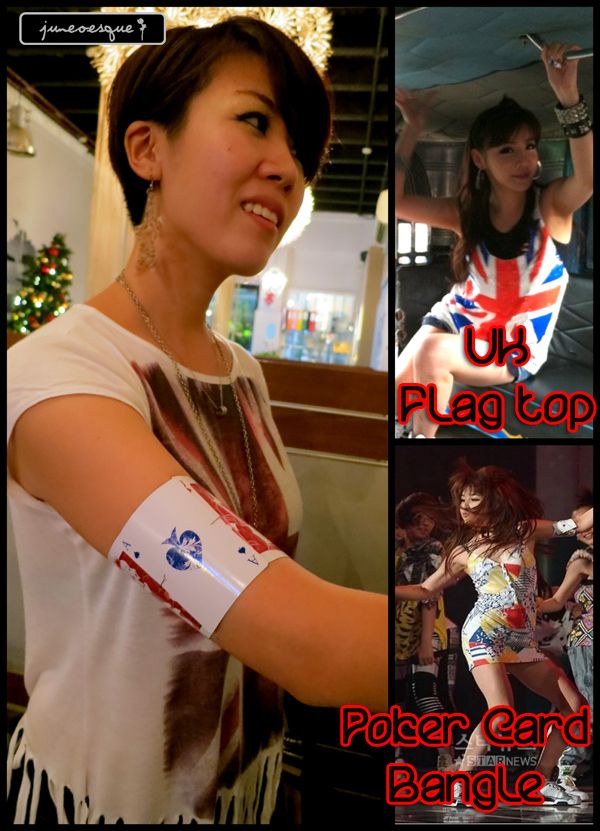 soon after, sq and cam arrived and sq's hair is amazing!
SO CUTE!!
and for cam, seriously, she already looks like the minzy she's supposed to be....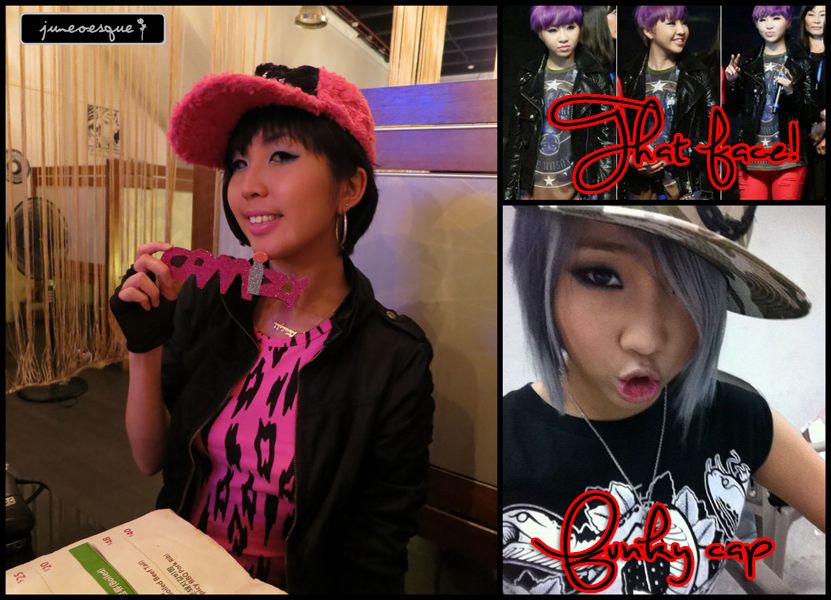 oh and theres me, the plus size CL..
the 2NE1 wana be..
and i got this from sq!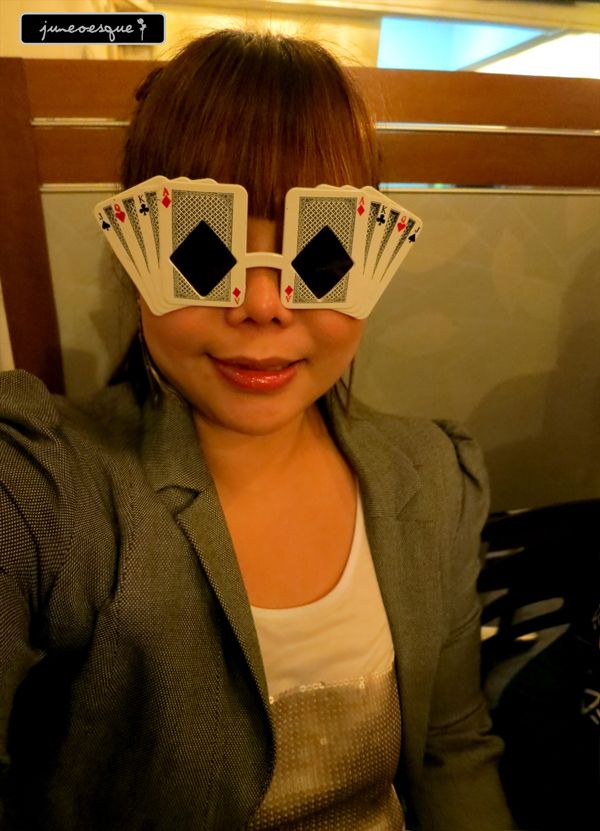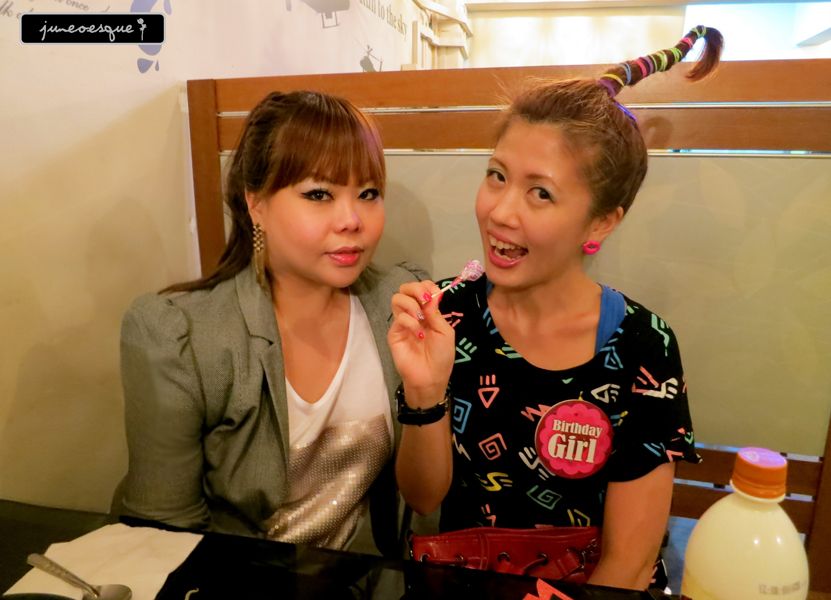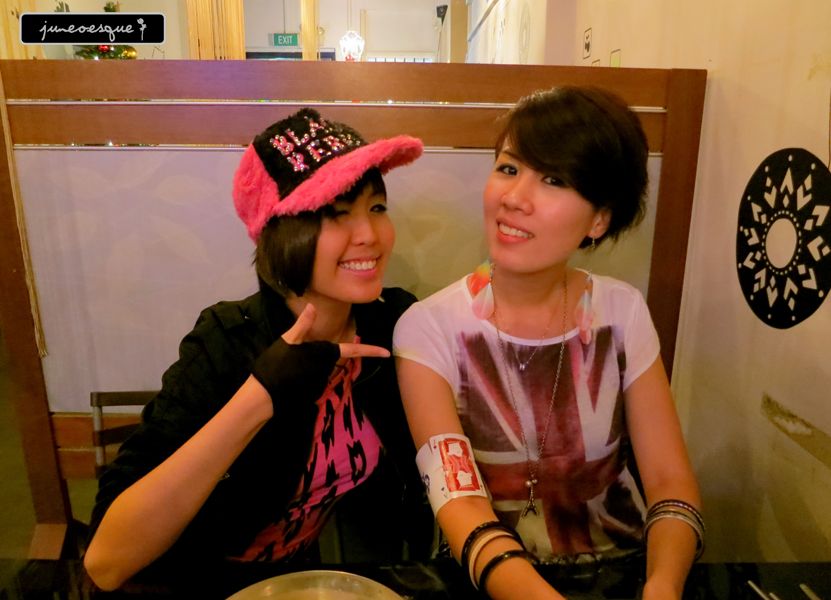 hungry! meal time!
we ordered a cold noodles and its so interesting! the cold noodles has ice cubes in it! the ice cubes seem to be made of a certain sour-ish juice of sorts...
the noodles are pretty Q. i quite like it.
the seasoned pork....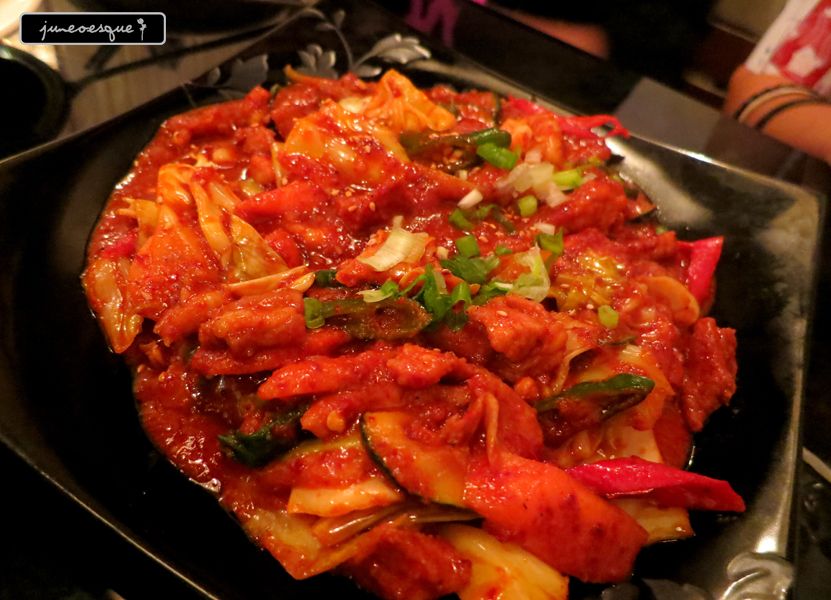 the girls found it yummy. i found it ok but i also found it too spicy for my liking.
next up is the kim chi stew...
nice but again too spicy for me.
egg roll....
huge omelette with ketchup and all.
group shot!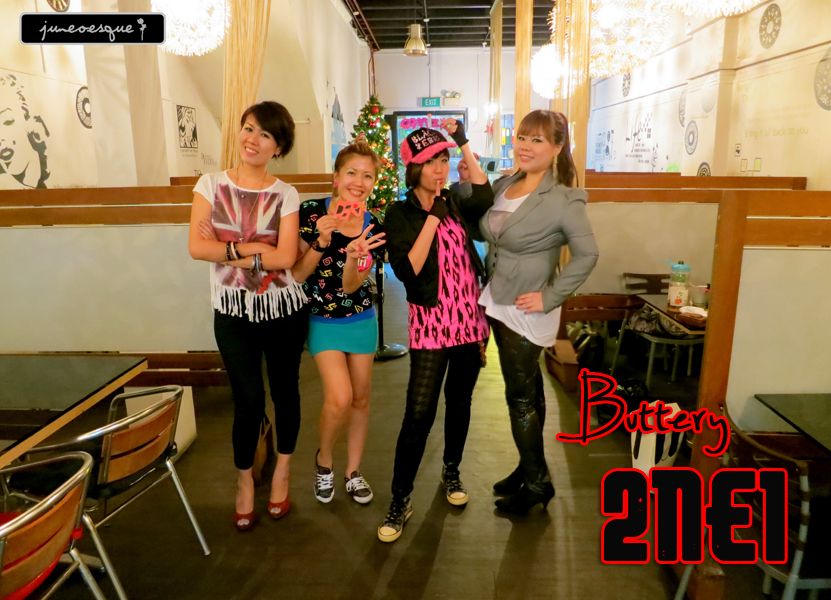 after the meal, we walked over to Lucky Chinatown for ktv....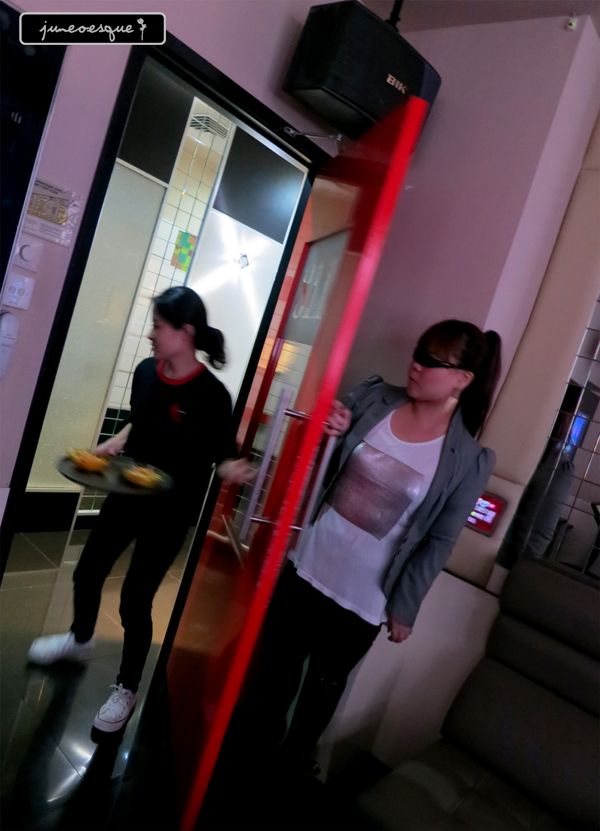 sq was all high, singing all the korean songs and all...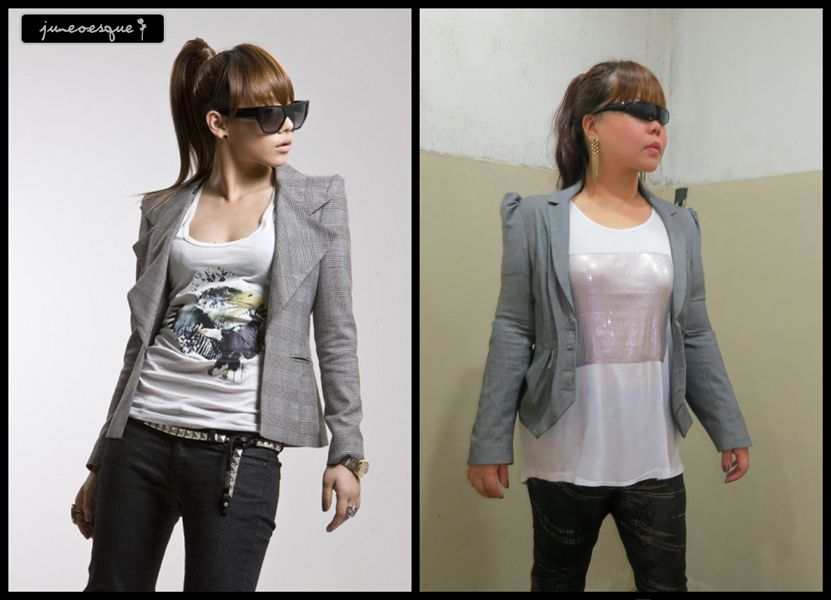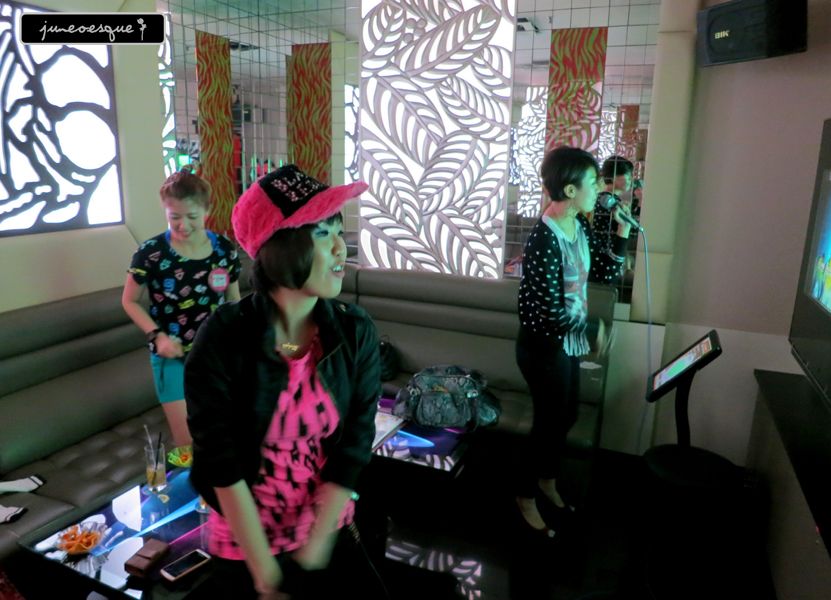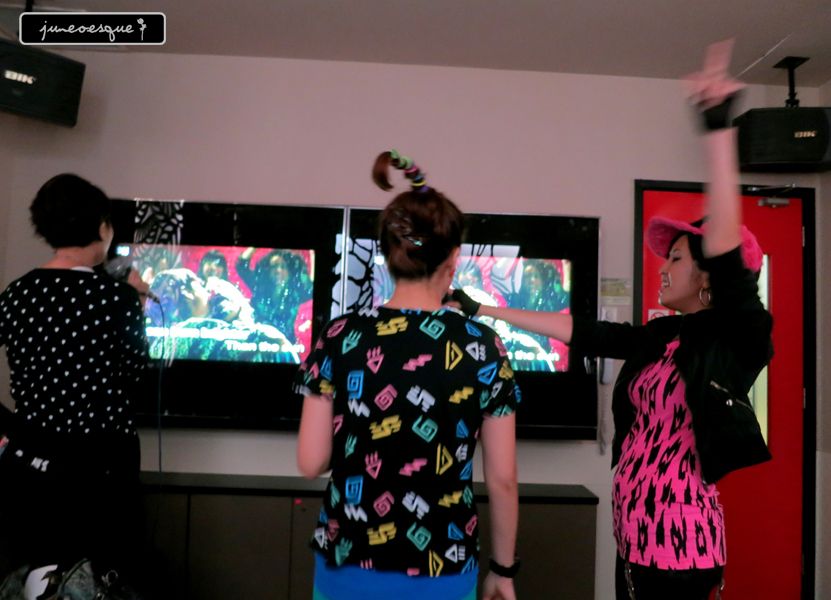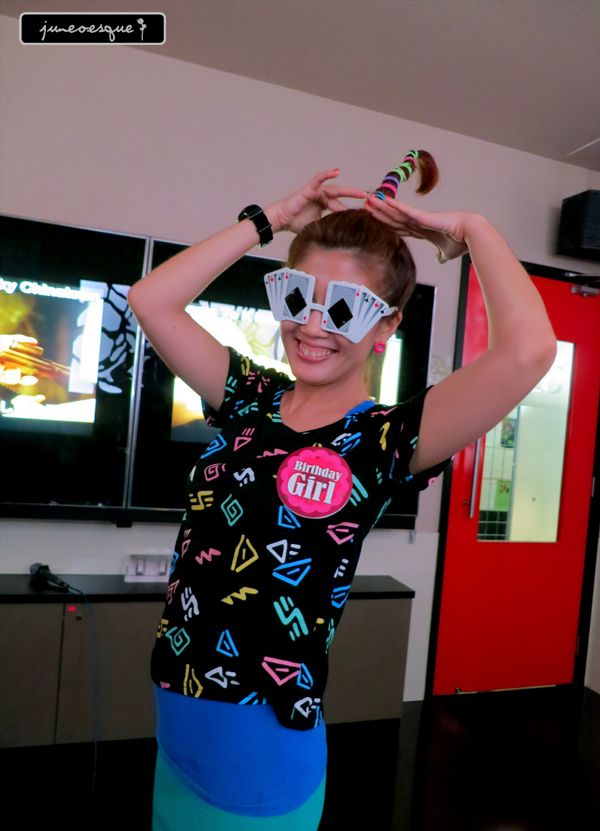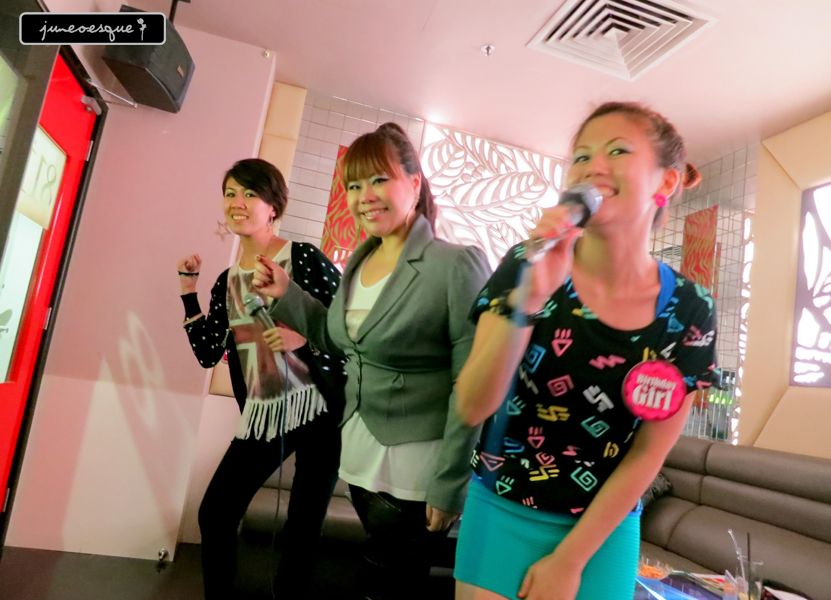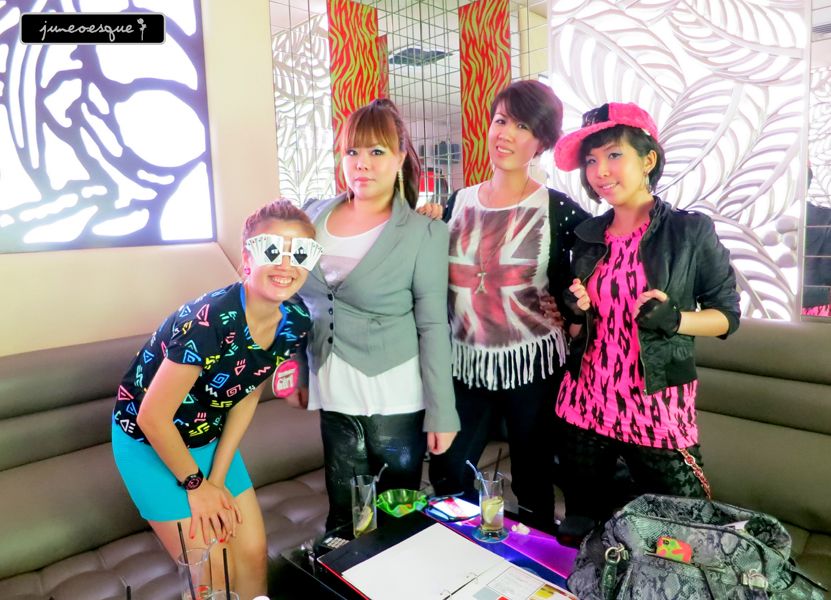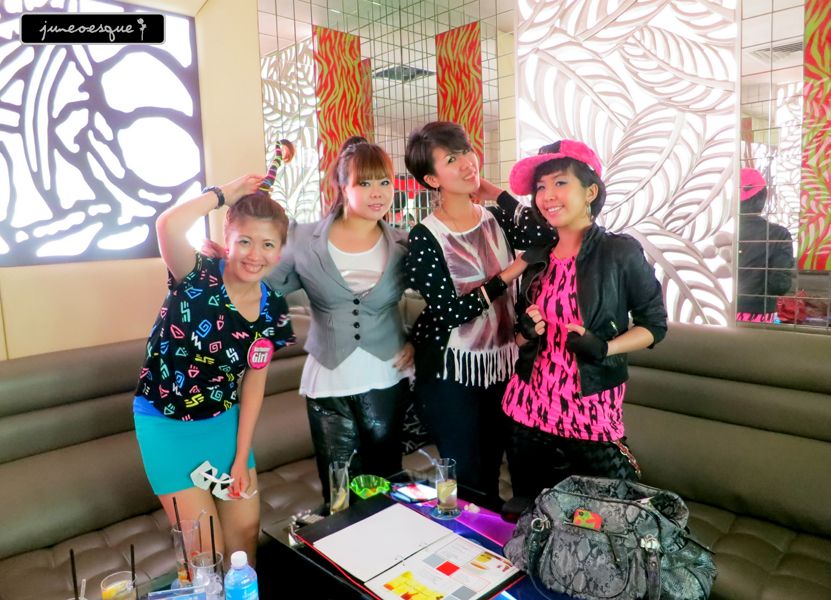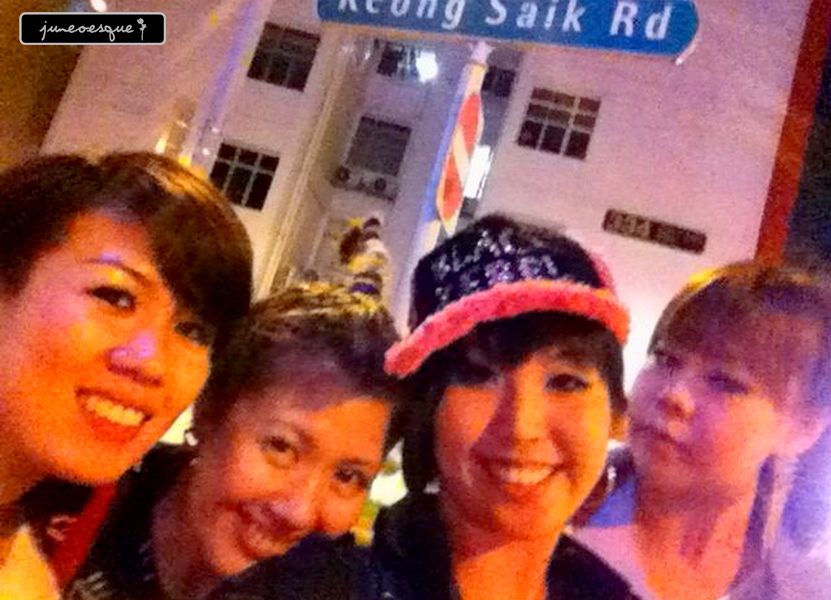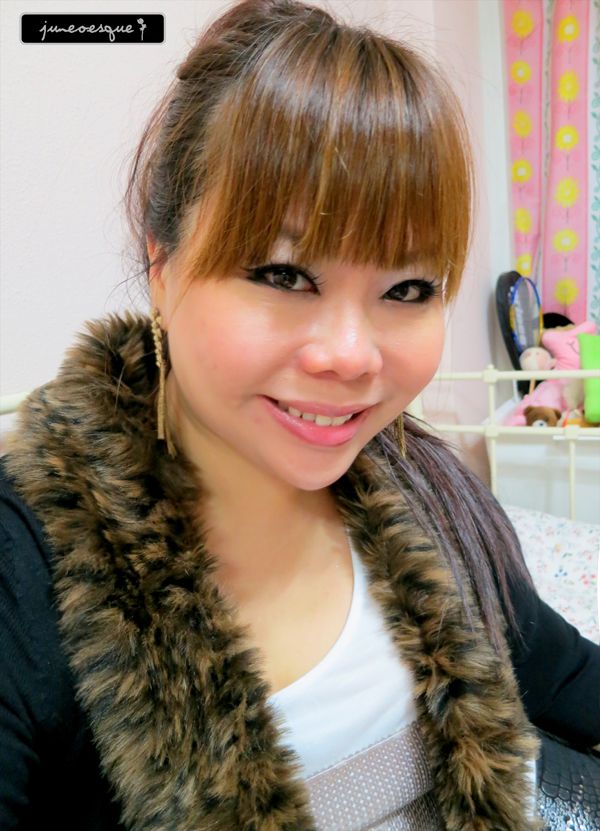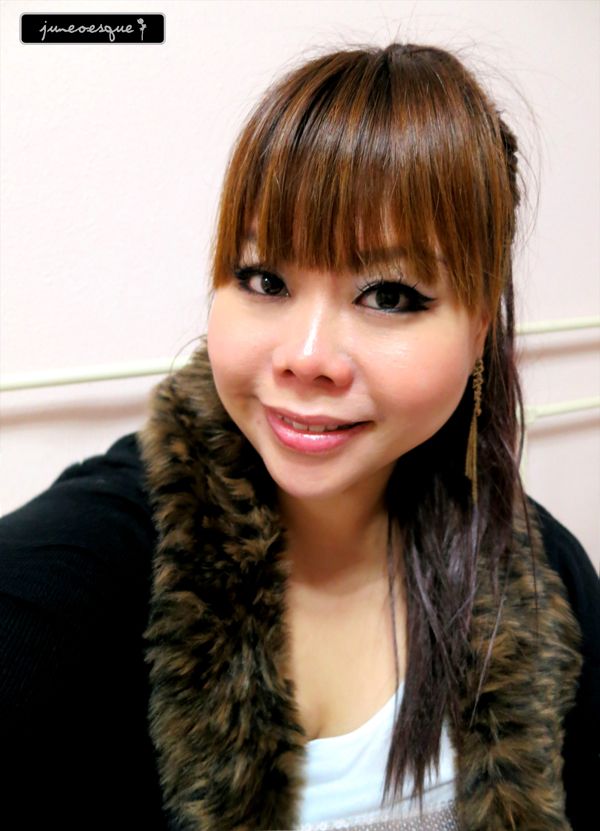 duper tiring day for me.