today was very nice... :)
its week four at the VSA. Francis wanted them to try still life drawing...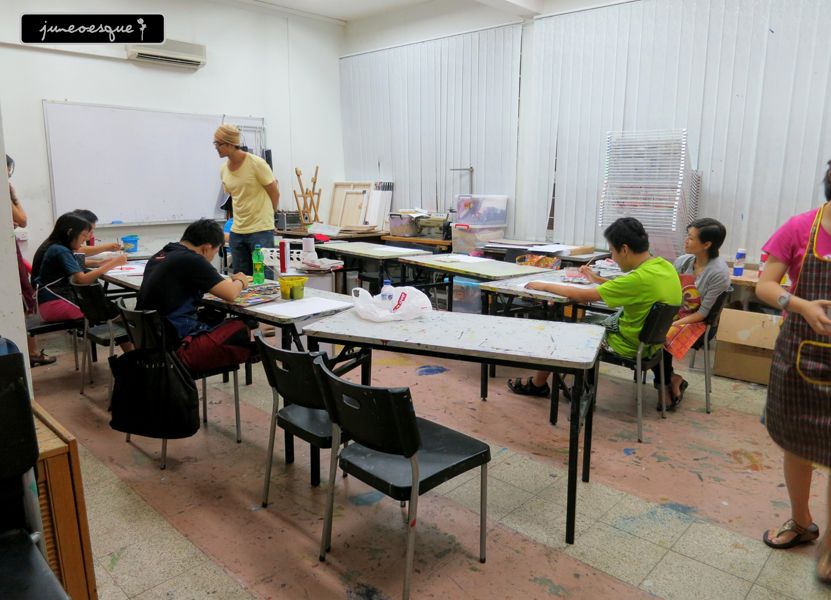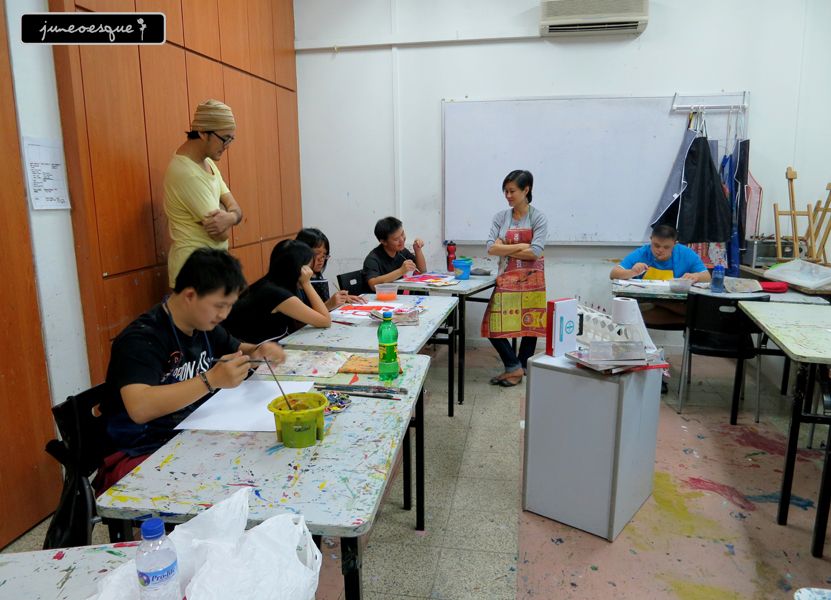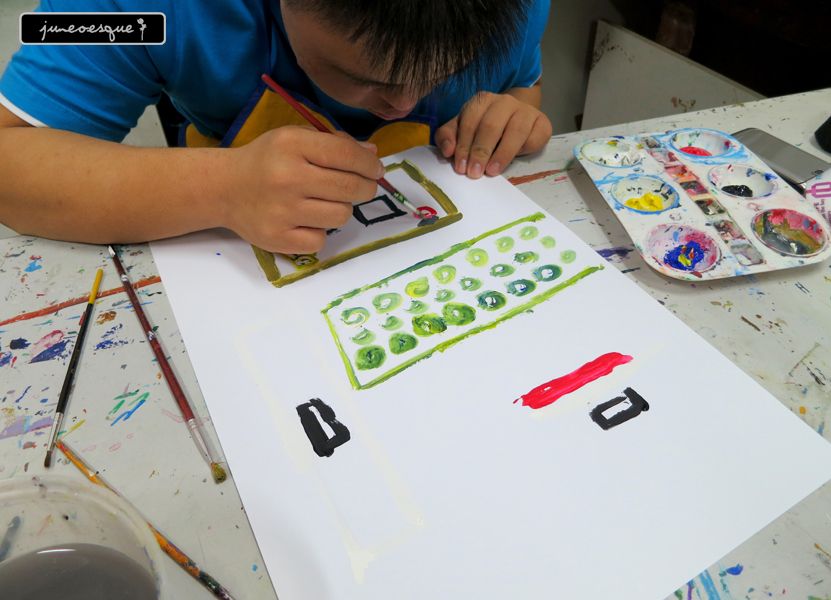 weng guan is truly pretty talented... through the reflections on the book, he actually managed to put it in perspective and drew a sun according to his own interpretation...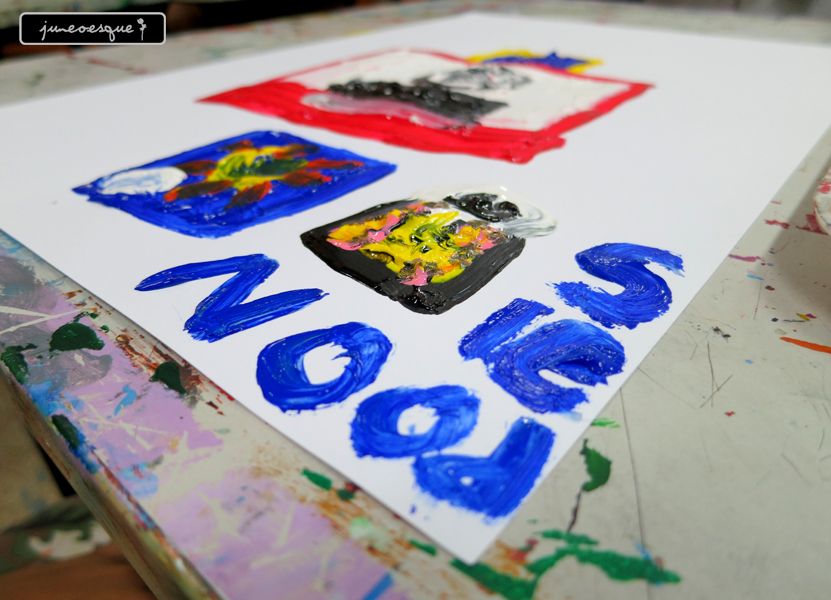 and kok hwee said this is me!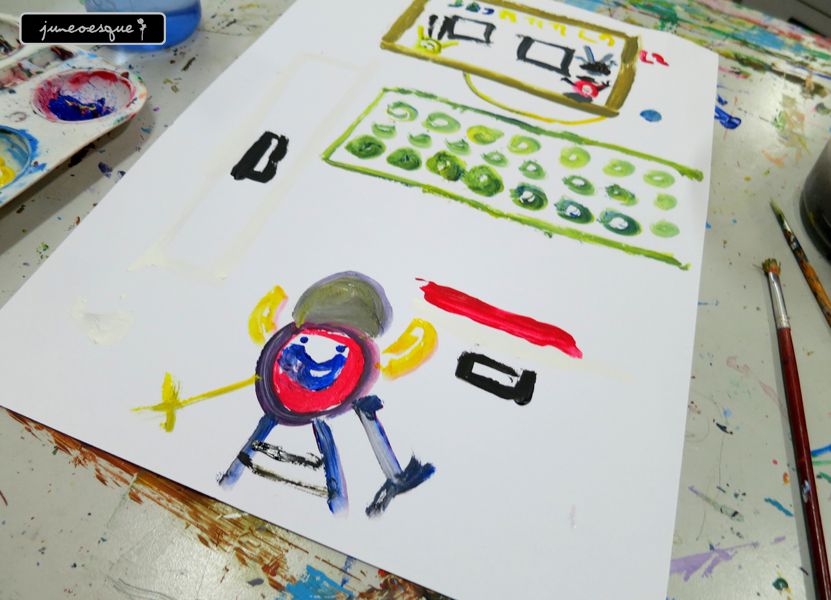 francis asked them to draw anything they can see in the room so aside from those on the table, he drew us as well!
cavan also drew the four teachers and he was so cute, he actually drew my fringe!!
im the one on the extreme right! haha..
sherman created a metallic green colour. impressive. he kept going.. "
sherman has a plan
"
the kids all made Francis very excited today and i can see why.
and its actually very interesting to see the parents encouraging each other's kids when Francis gave their reviews. its like they are a small community and they really get excited over their kids drawings as well. :)
after lesson today, statue and Fionn came to pick me up. They stay really nearby and we arranged to do a late dinner together. Ended up at the 85 market.
Sting ray!
and the long time no eat pork porridge!