despite how recently i have been feeling really TIRED about a filled schedule, VSA is something i really look forward to.
Today is my second visit. I made it a point to knock off at 6.30 pm sharp and grabbed a cab down. Somehow it always seems to rain as i arrive there but the rain usually stops after the class is over.
and being my second visit, most of the kids kind of know my name already. today the teacher wanted them to learn about primary and secondary colours. the same that phay did last week.
i was surprised to know some of their ages because they all looked really young.
here are some of the paintings they did today...
sherman as usual end up covering up his original painting ...
but his strokes and all were still nice in their own way.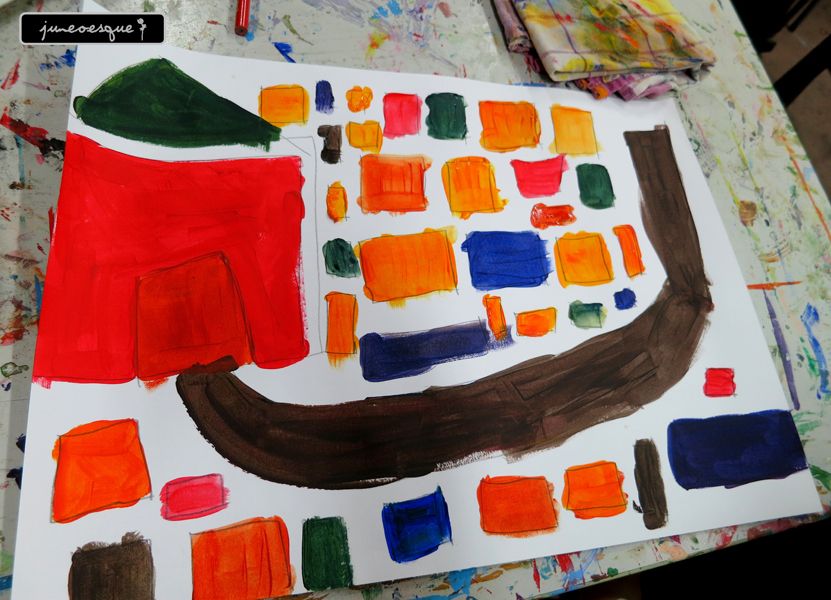 its really fun to be around them.
my sore eye decided to swell again in the midst of the session. got worse when i got home. and i dont even know why :(