when i just joined my current company, i recevied an invitation requesting for volunteers for some charity event. I was really tempted to sign up except it happens during office hours and being new and being in sales, i felt that the idea may not be so good. Also, i had a lot on my plate at that time. I was not in a right position to take up anything more.
Recently, we received another broadcast requesting for volunteers for the Very Special Arts School. There are a few slots and i picked the one for every Tuesday. Truth is, i was very much looking forward to it. The very special arts school is a school for little children with disability and every tuesday, they have painting lessons.
Today is my first time out. The class is not big, it has about 6 - 7 kids. They are very special in their own ways and i am feeling an over-whelming surge of emotions to blog about this. I feel so so... happy to be part of this. They make me feel so at ease. Things are just so simple and conversations are so easy. I can just focus on saying encouraging and kind words and it makes them so happy and it makes me delighted too.
Right after the lesson, i called JJ and he understands exactly how i feel. Like its a calling.. like i feel so happy if my work is around them. They are so inspiring.
Here are some of the paintings by the precious little ones...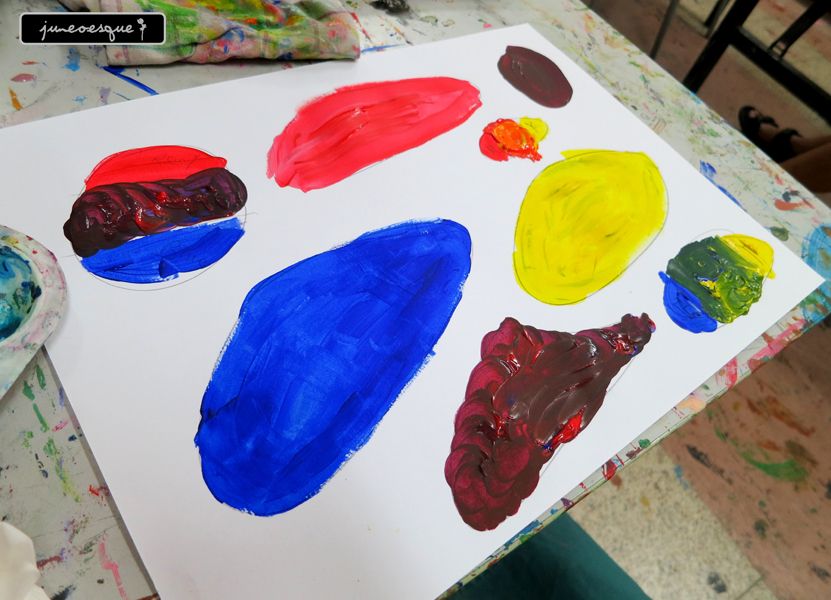 i love phay's blend of colours...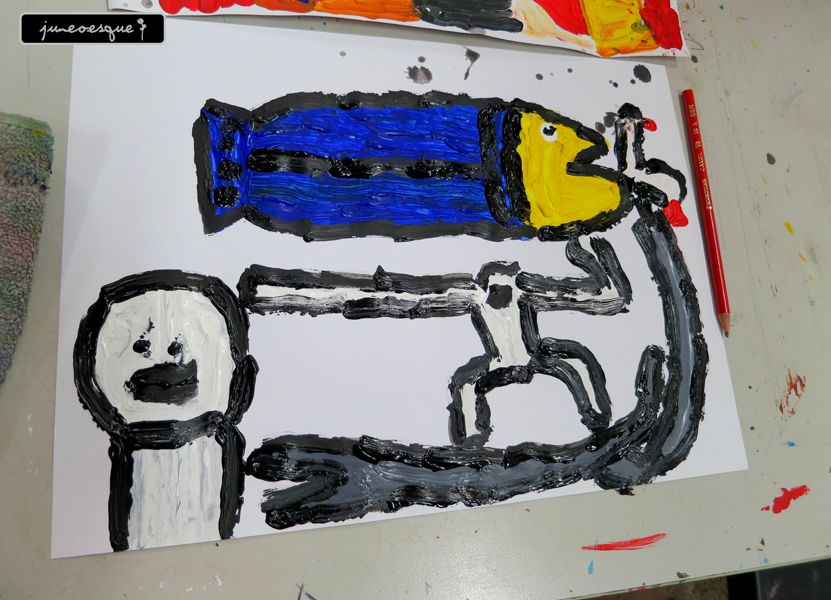 cavan tells me, he intends to set up an exhibition at suntec city in future! :D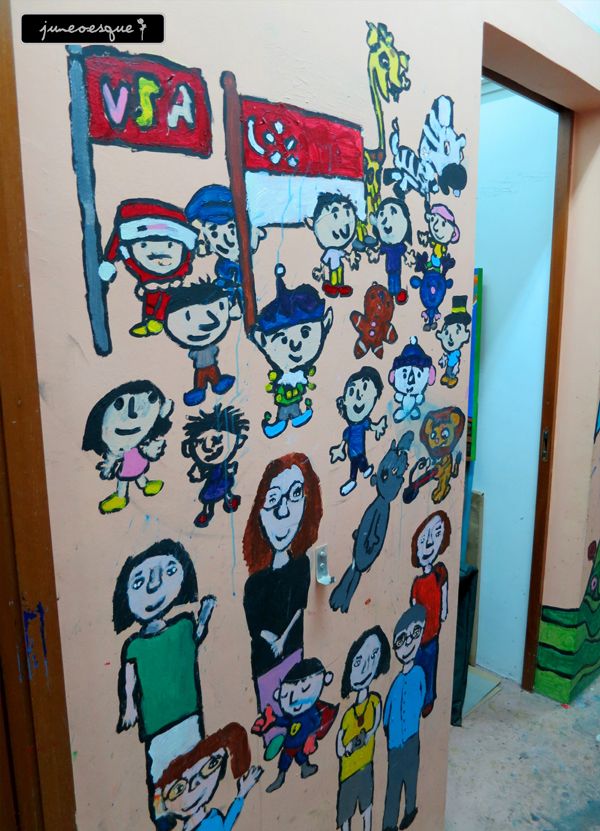 and kok hwee was such a pleaser! he first wrote down his phone number and shyly asked me to pass a drawing to teacher jane. he later drew another and passed it to me indicating for me to call him. haha..
and when the guy teacher francis teased to say why he doesnt get anything, he gave him a hug....
it was truly truly a peaceful and calming session for me. I look forward to more sessions and i would love sign up for even more sessions.