today is an extremely busy day. And so i realised, unlike most other people where fridays are usually more of a pre-weekend casual friday, fridays for the past few months are actually the most pressurising for me. especially if i have appointments yet i have tons to clear before the week ends.
but despite all that pressure at work today, i had a really really really really lovely friday. Its been a long while since i felt this good and had so much fun! REALLY FUN!!
firstly, i got to sing ktv!
the 唱歌瘾 was there especially with the right company, its even better.
and here's 如果这就是爱情 again. Not as 有感情 as the last time coz i end up feeling like laughing!
and i also received a pleasant surprise....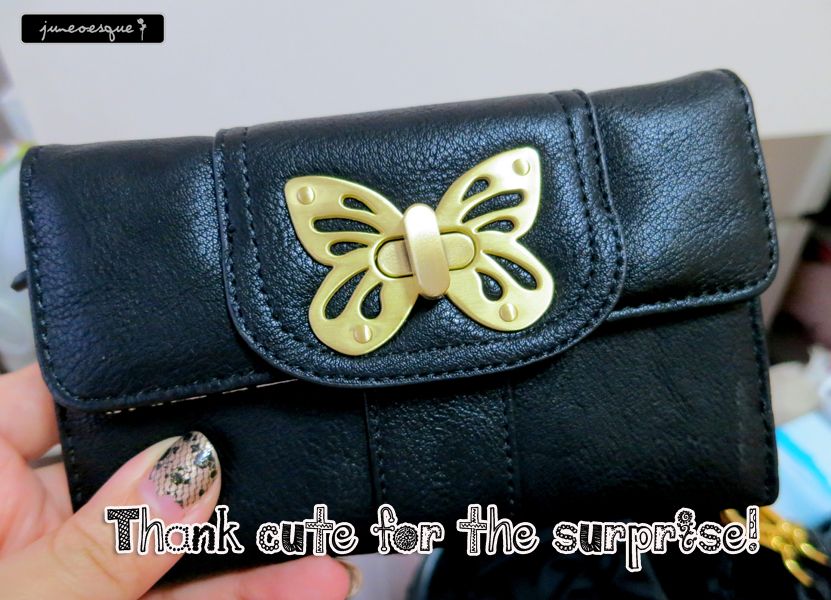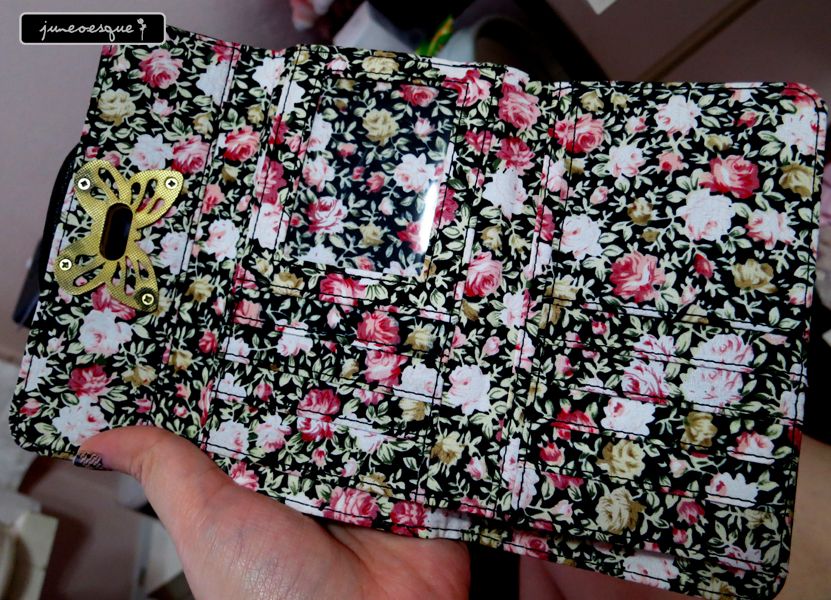 matches the butterfly earrings. and truly its a surprise, totally unexpected. and its sweet coz was told its simple on the outside yet inside is what was observed to be my favourite floral prints.. :)
thanks for the effort!
after the karaoke session, headed over to The Cufflink Club along keong siak. Made it there around 10 plus for Tricia's birthday....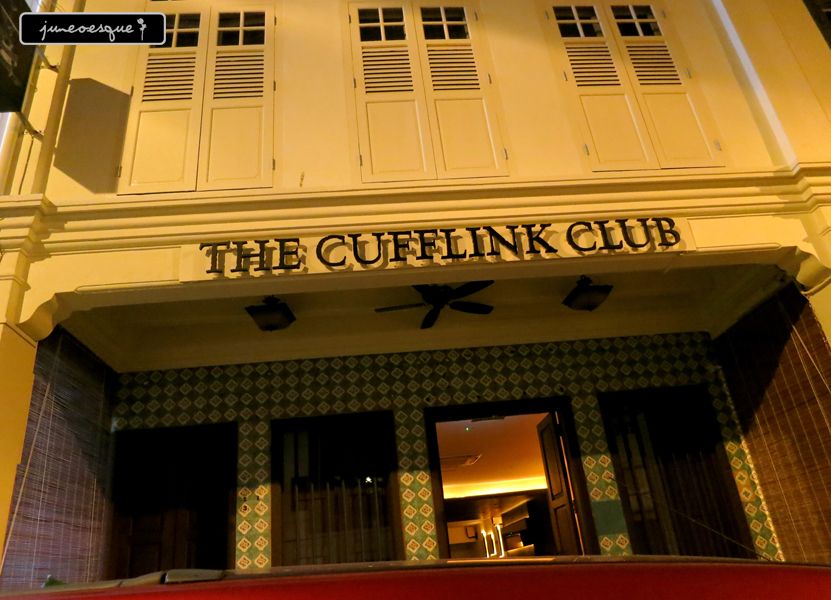 got a little something for Tricia, Crabby and Jack!
Happy birthday Tricia!
Yes Jack, cheer up!
and my beloved Crabby, please stay the way you are coz i love u so much!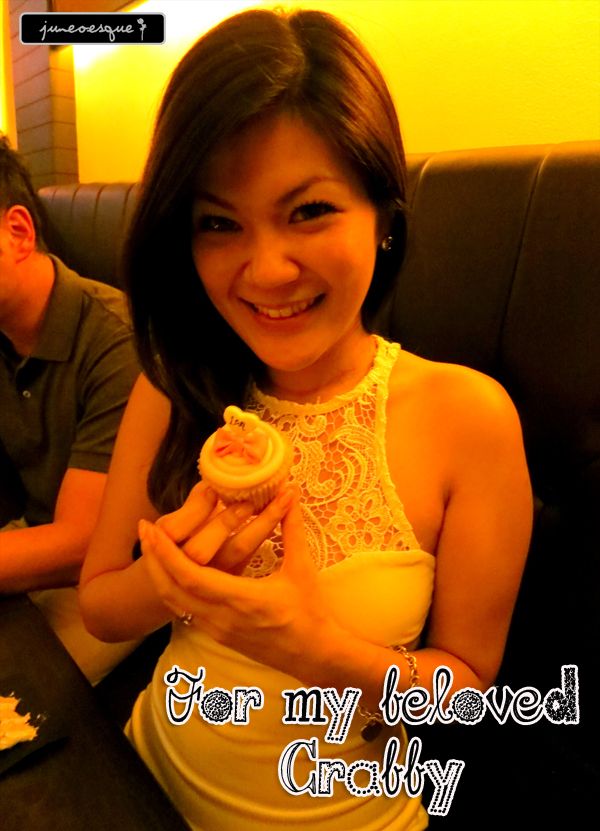 and crabby prepared a little surprise for Tricia!
Lovely girls!
Ber was also here! with pressie for Tricia from her Love Mi shop....
Glad to see you so happy Tricia!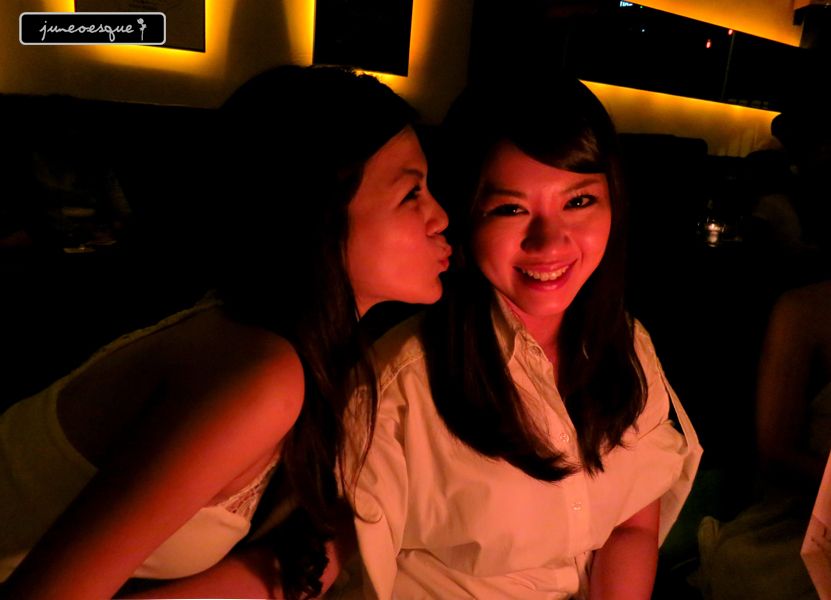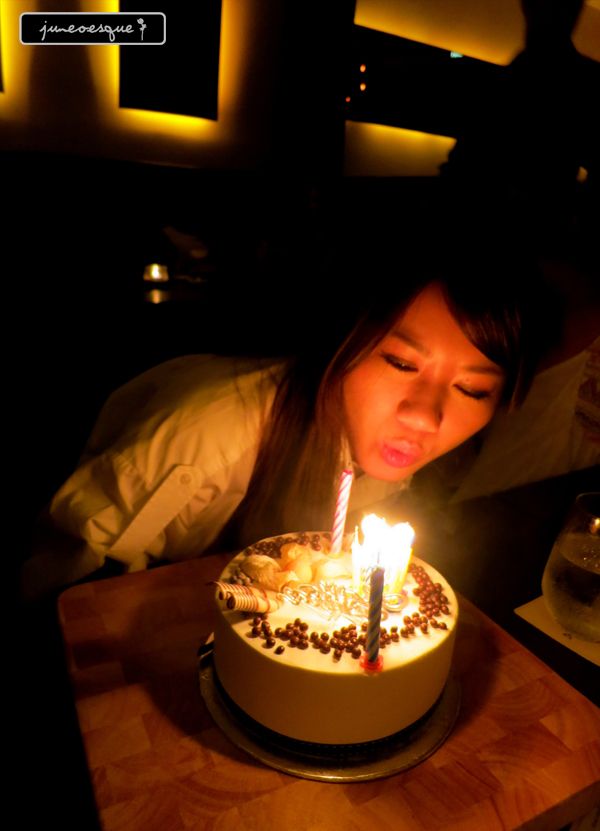 and it was a night of joy.. because there were loads of cam whoring, wine, cocktail and laughters.
Crabby and i felt the reliving of memories!
Jack acting sad...
i hope you'll really cheer up and feel better!
the cupcake sweethearts...
ber and me! we've been meaning to catch up but never really found the chance...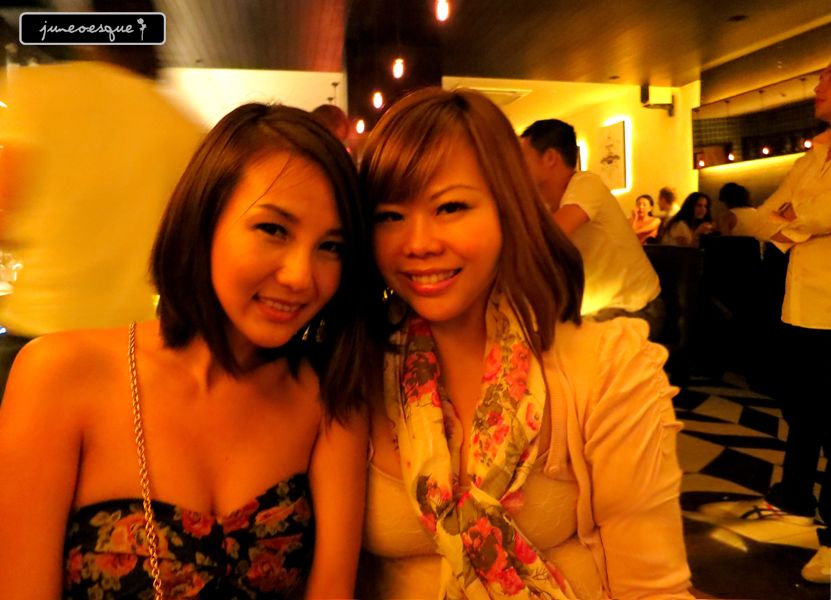 and with the lovely birthday girl!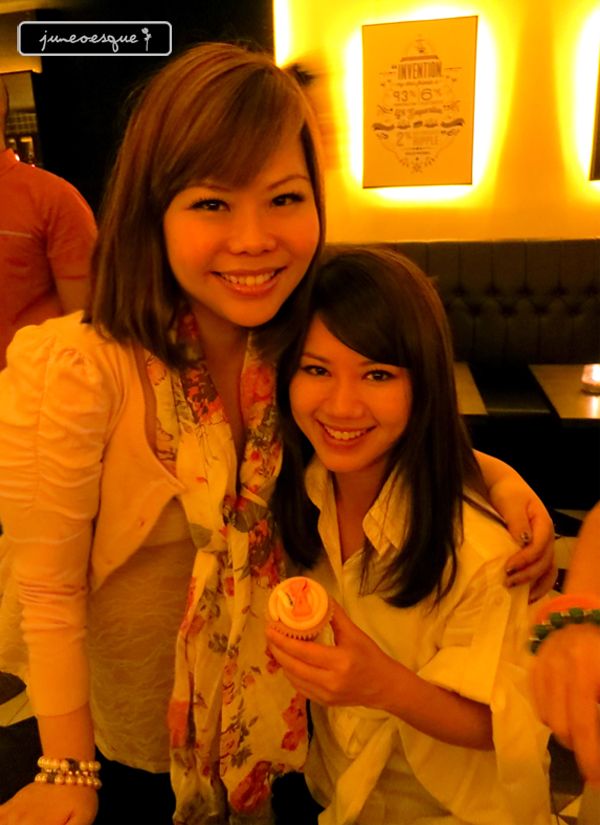 and crabby has told me about this place, how it has this drink called 50 Shades Of Grey!
and considering i've been reading the book, i want to try this! This is quite good. they used earl grey gin so theres earl grey taste in it.. and its a bit of citrus taste. quite good!
and i think because i havent really been drinking, by about one glass of this, i already felt Wooo~ happy high! *GIGGLISH*
pictures shall do the talking for the rest of tonight...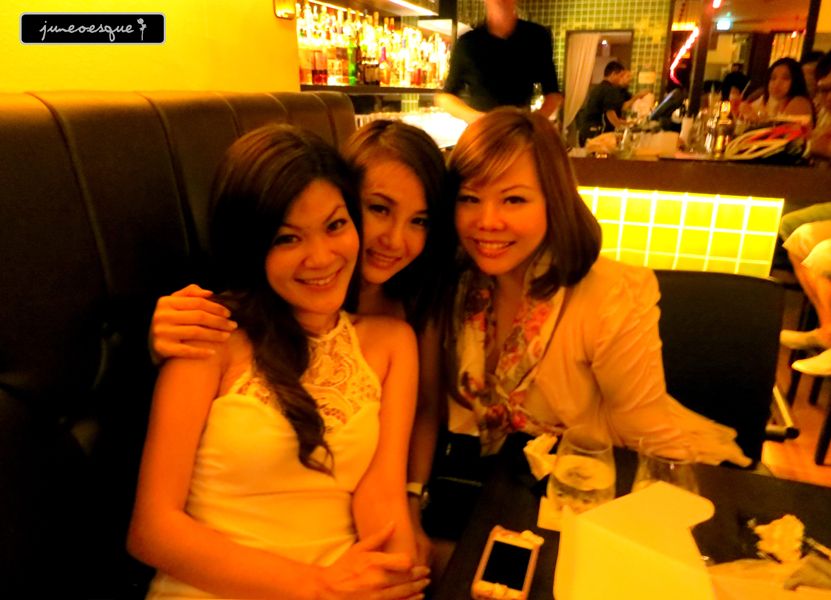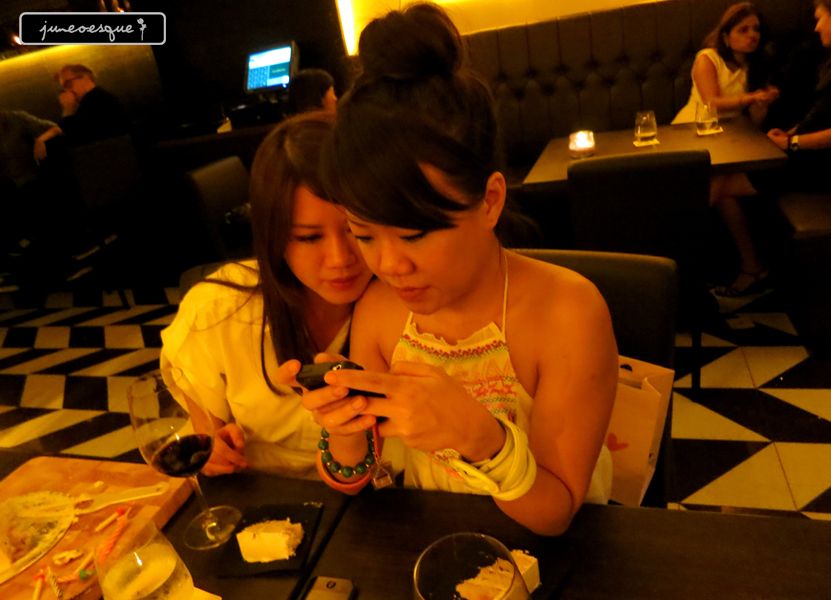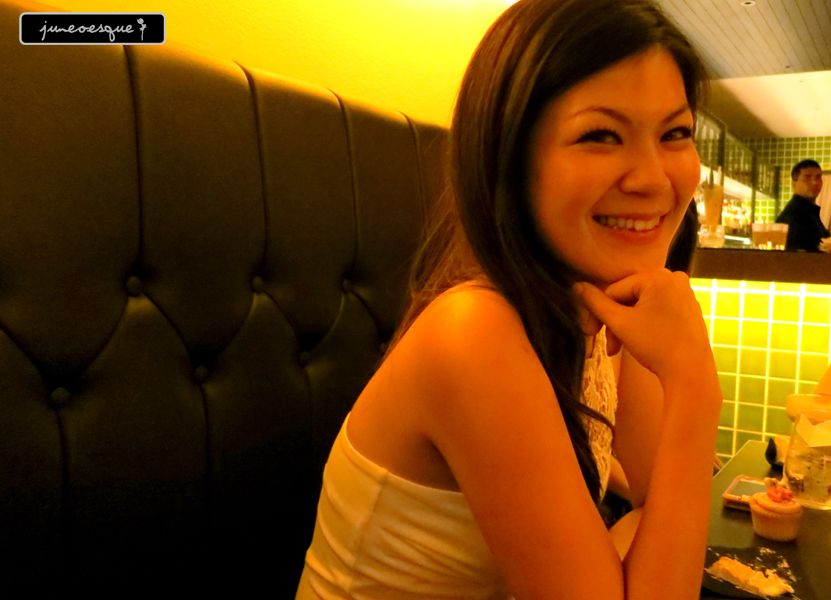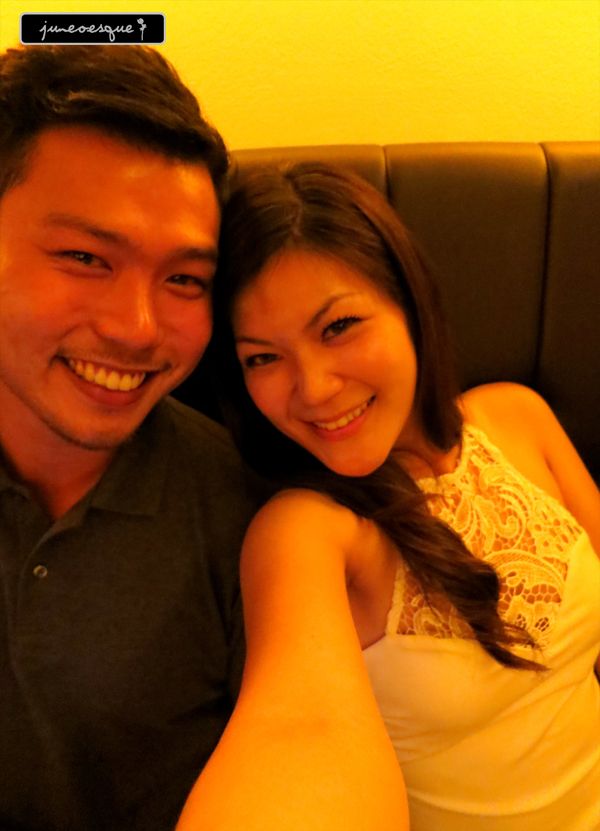 next time i get for u ber! next time!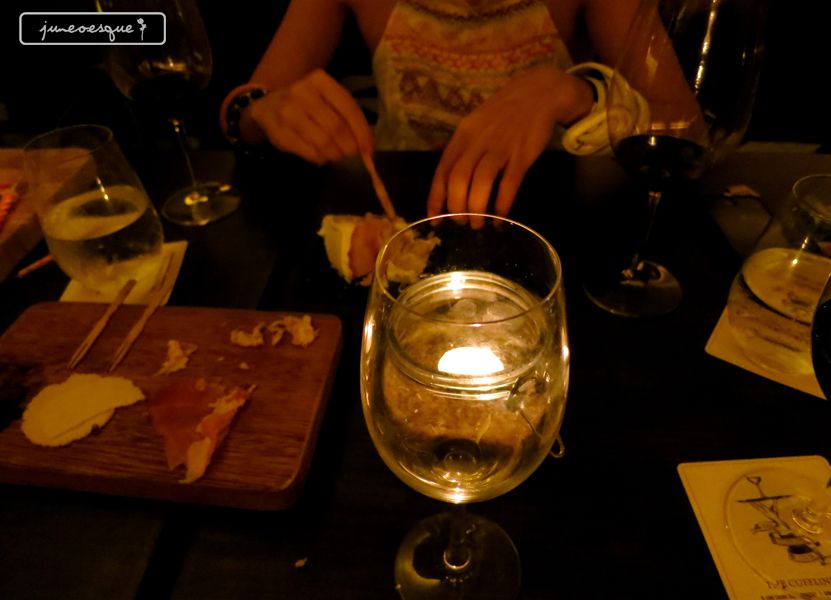 another cocktail, Philadelphia something...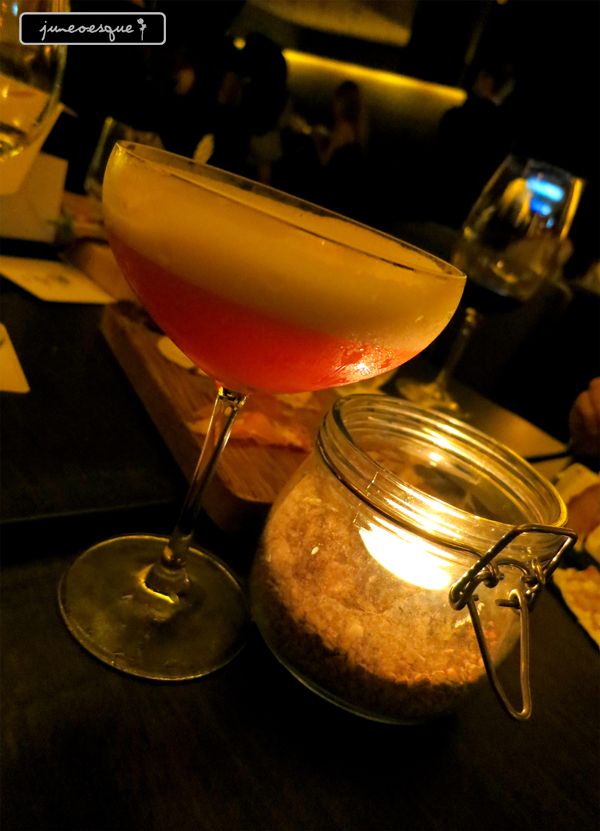 specially decided for me by Alex, ber's favourite little server....
really a pretty boy!!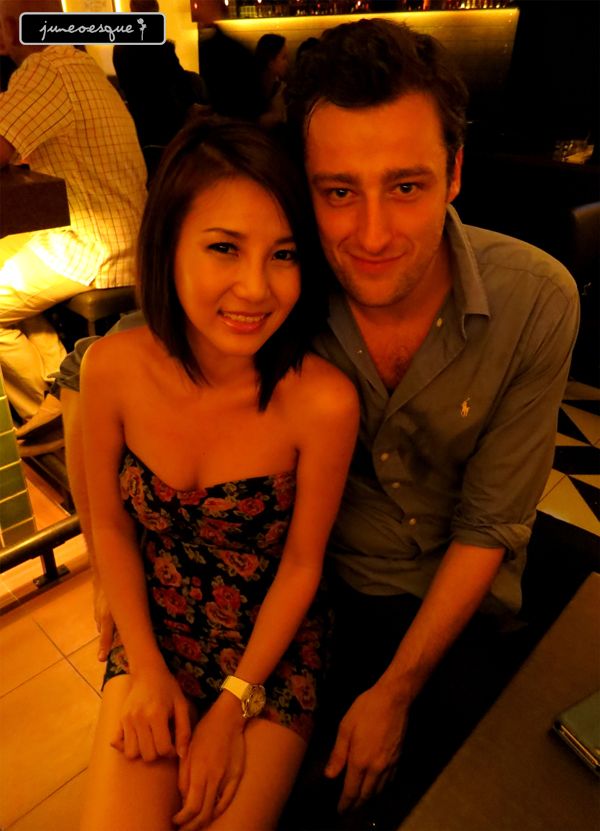 and there's Rusty and me!
right after this picture, ber and crabby looked at me in shock and claims that they have been here like at least 10 times but rusty has never even smiled at them let alone tok to them. haha.. awww~~ haha
everyone wants a piece of alex!!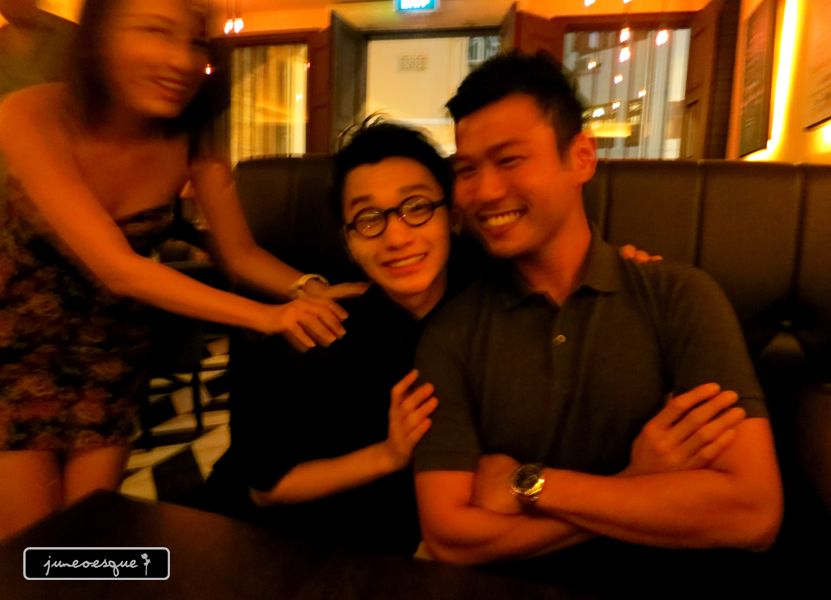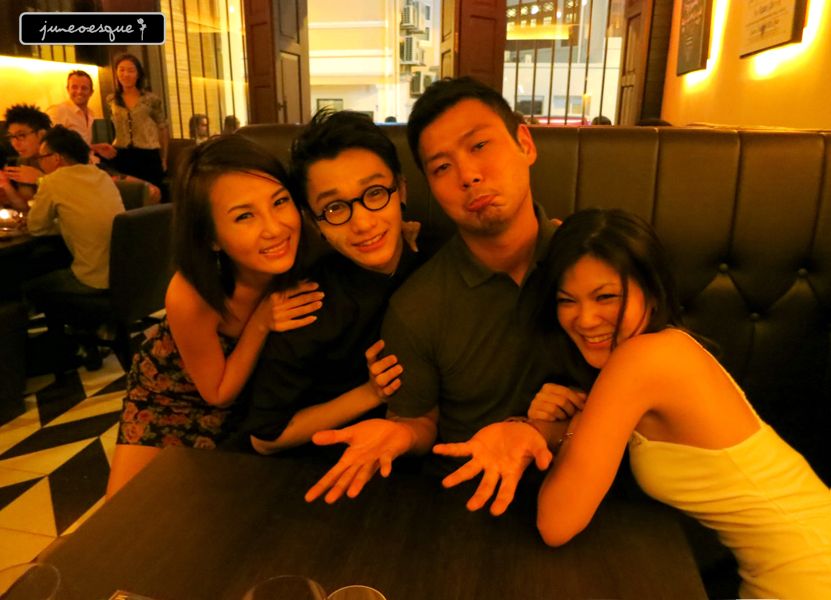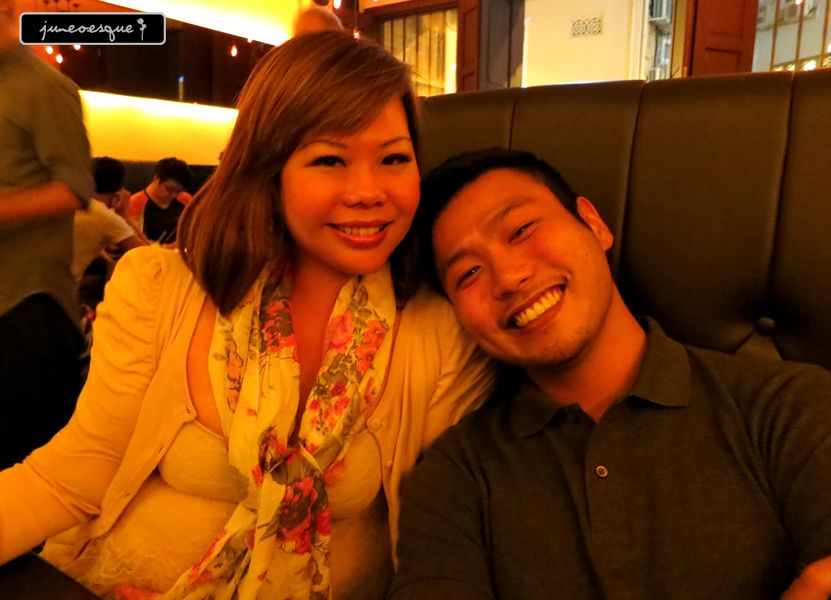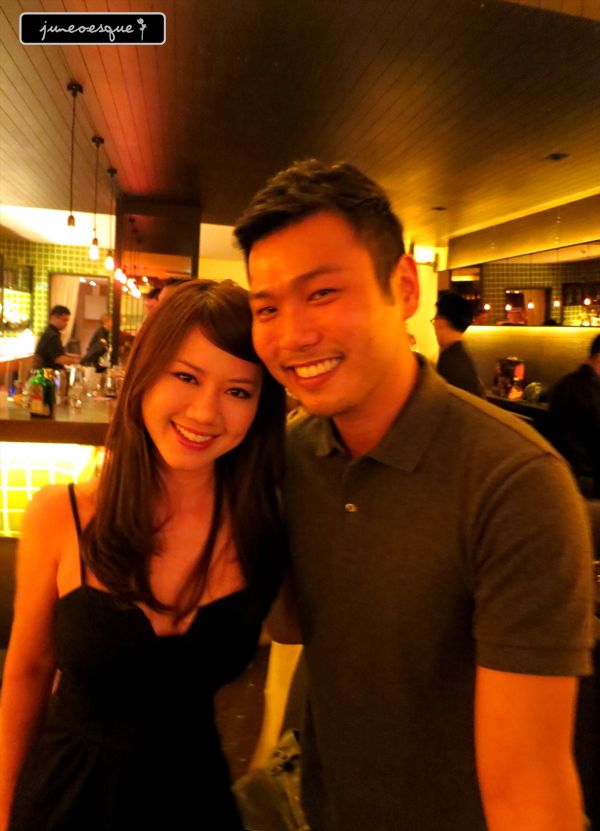 i was telling lea i like their coasters!
aside from the design, this material of coasters are good! hahaha.. not like the 'good quality' ones you buy outside.. they don't absorb water!
and we managed to convert Rusty who came round taking pics with us again!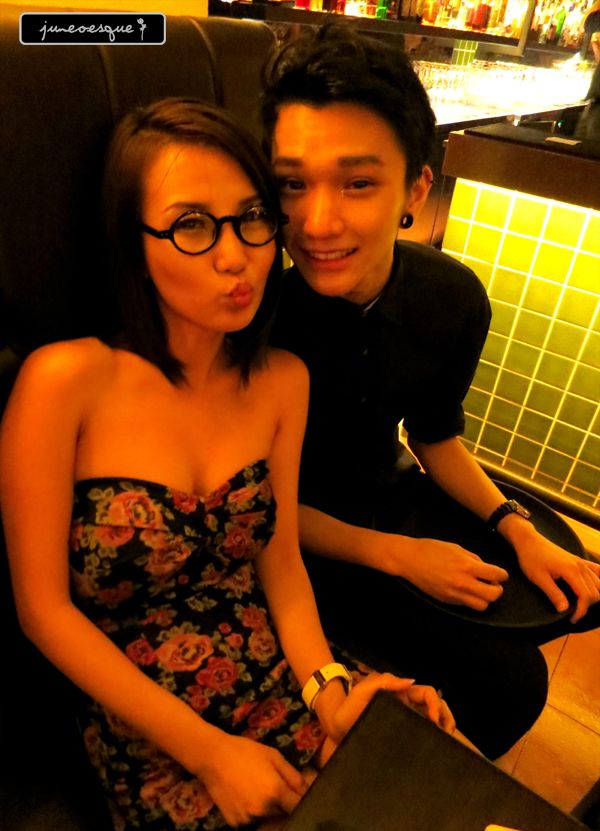 isn't this cute???
its an awesome night!