arranged to meet up with dear dear and jasmine today. We met up at bugis plus.
most of the dining places were packed with long queues as it was dinner time hence we landed over at this japanese restaurant beside ramon champion - Tsubohachi...
enjoying our meal...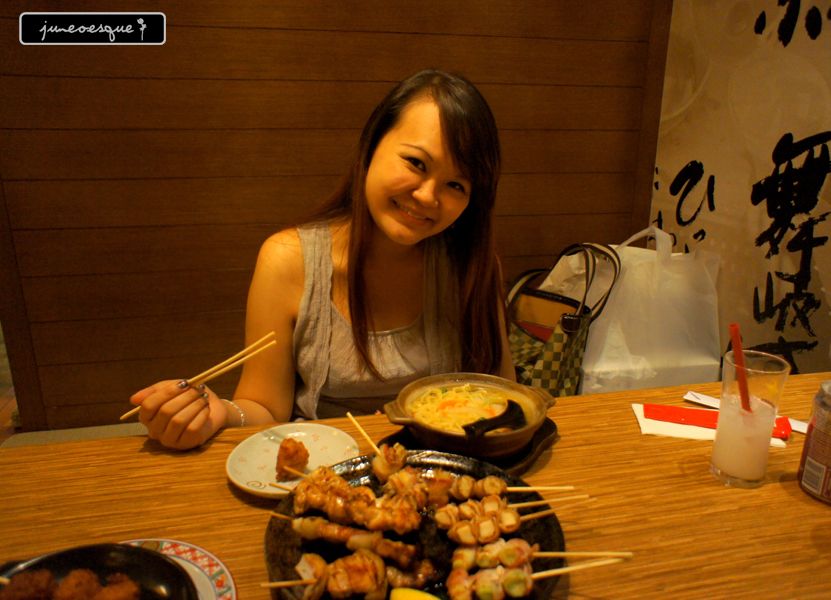 it so happened that jasmine and myself were having the same nails! dear dear went ahead to buy the same design and started doing it over our dinner!
ahh yes.. its nail stickers so theres no drying time required!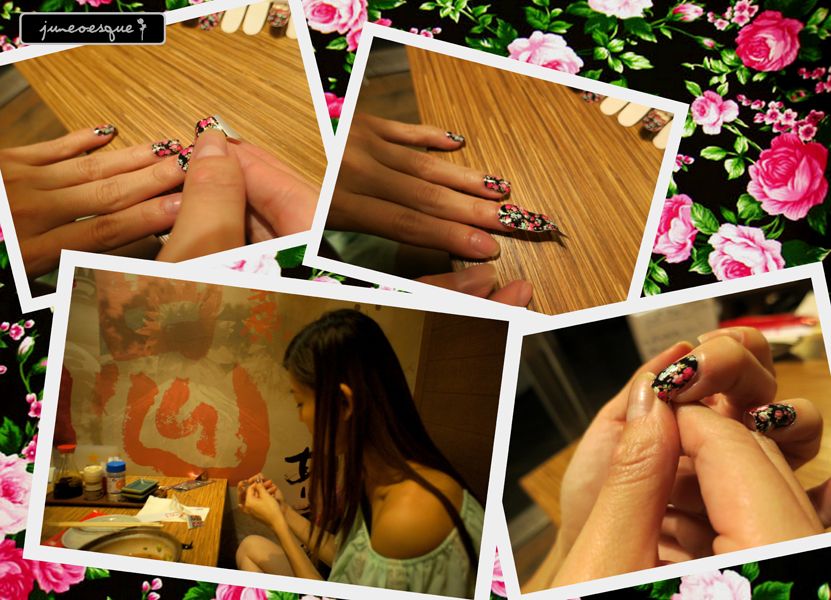 jasmine took one to replace her peeling one...
same same but different!