today is one of the random free day for the month. Yes, this month has really been mad packed and i have a plan, a deliberate attempt to keep next month very free.
I seem to be enjoying (REALLY ENJOYING) be at home time. Especially when i can just sleep and watch whatever nice drama/sitcoms i can get my hands on... or just.. Sleep (yes, i realise i just said that earlier).
anyway, bernard last minute asked for dinner so we went. intially, we were not sure on where to head to.. until i suggested QQ Rice balls. I have been pretty INTO these lately to be honest. i think they taste so good!
i like that mouthful of warm rice (particularly like the purple rice texture) to mouthfuls of meat/sea weed/tuna etc. i guess it kind of also makes me feel 'good' thinking its actually quite healthy.
i see they also have porridge now. tempted to try but still like my rice balls.
also, i really like their purple rice pudding. like pulau hitam pudding! yummy!
and of coz, with bernard, one place for dinner never really settles. so tonight is my recommendation no. 2!
Ramen Play!
so yes, from Novena we headed over to Katong 112...
determined not to order 2 bowls of ramen, we ordered one Santou Ramen but added loads of tops ups!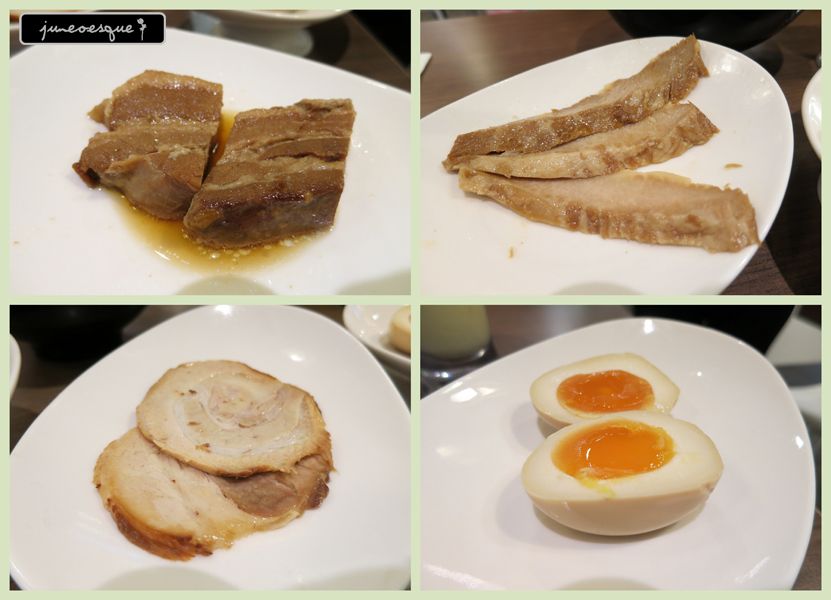 and i actually forgot to take a picture of the ramen. he agreed with me the soup base taste good and the pork cheeks are especially tender!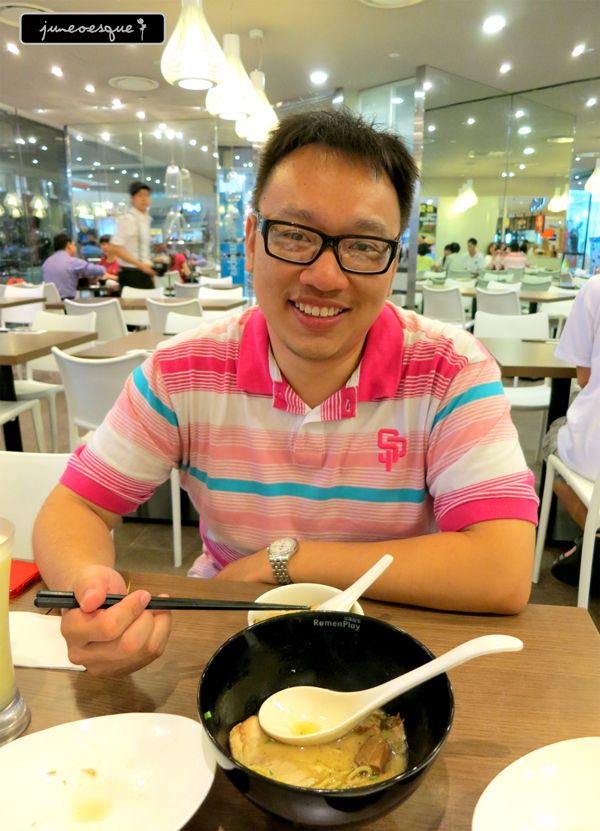 the dango meatballs are also yummy!
so is the bamboo minced meat...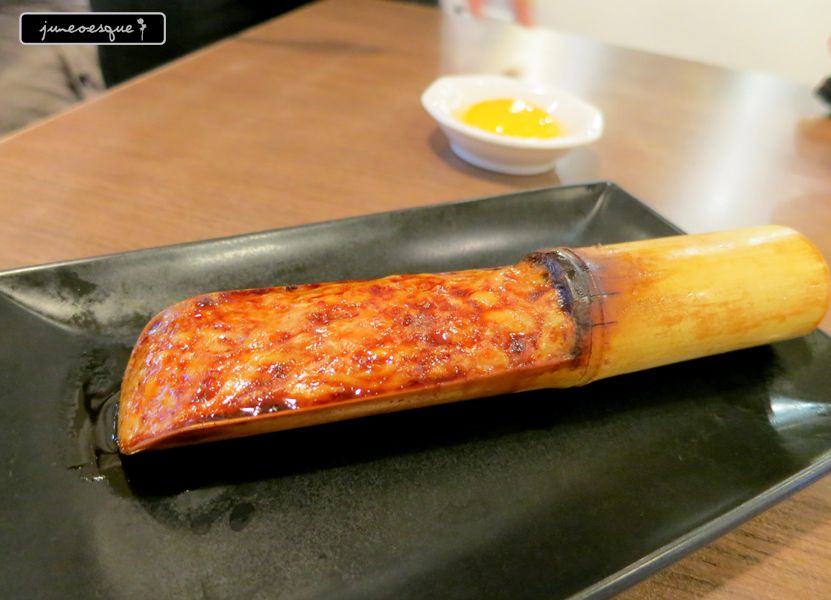 and he still wants coffee so we headed to mooshi bakes where he ordered a butterscotch milk....
heavenly this thing! but i sticked to just stealing a mouth. hahah