prawning was postponed it was raining. Bernard was in the mood for pizza so we headed to Skinny Pizza....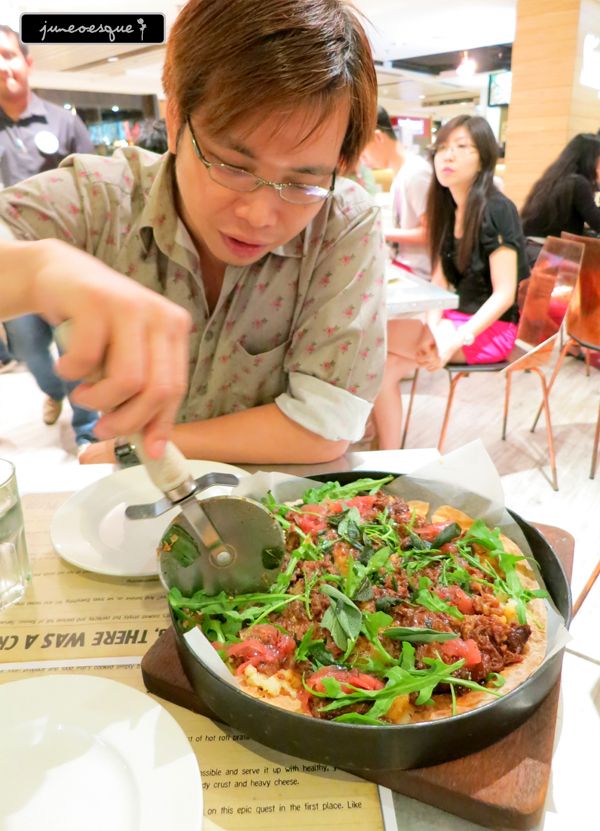 we had the veal pizza!
like!! every time its hard to order the veal coz usually would end up at Skinny with people who dont eat beef. either that or its out of stock (ya, its quite popular!).
i like it! its got mashed potato below and a good amount of nicely braised veal and rockets! yummy!
we ordered the 3 for $15 side orders to share.
i chose the mashed potato (like like like!), he chose the pork sausage (nice nice nice) and we decided to go for something we've both not tried.. some prawn thingy..
not bad!
after dinner, we shopped around a bit and i suddenly just mutter.. "
peplums are in
".. that got him to start making me name every other outfit on women that walk on by... and eventually, we played a game to see who spots a peplum first. we walked all the way over to marina square until we both spotted...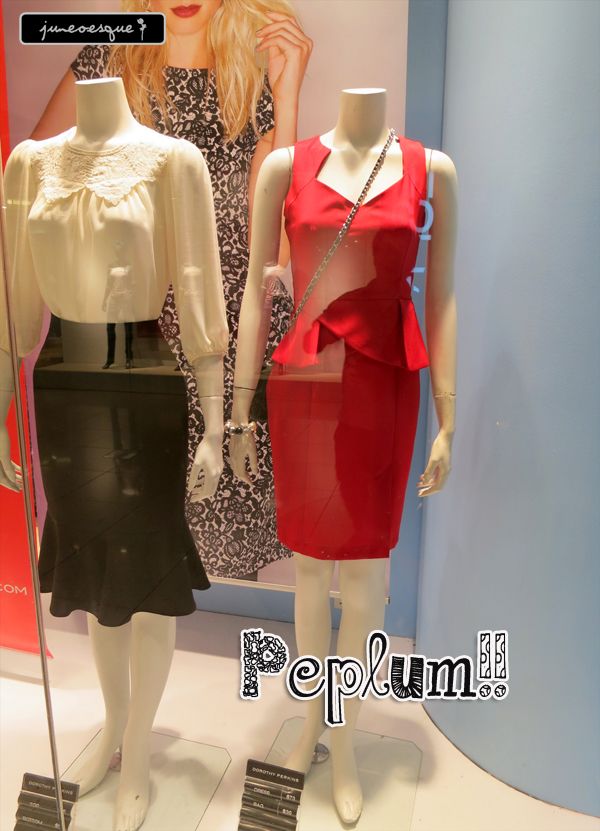 it was kind of fun.