i love having fishy at work with me. she is this pillar of support that i dearly love.
after work, loh gong zai and minako came to pick me up and we headed over to 6th Ave. The couple has told me about their love for beef tartare hence Stammtisch seems to be THE PLACE to bring them....
i can't believe it took me so long to revisit this place. I rem having very good memories of how good the food here is when i visited in 2007. Yet i never revisited probably because of the location.
At that age, Stammtisch is very pricey. Not that it isnt now.. haha.. but i guess in relative terms, its a little more affordable now.
Cheers to the couple!
we had a raclette cheese sampler to share...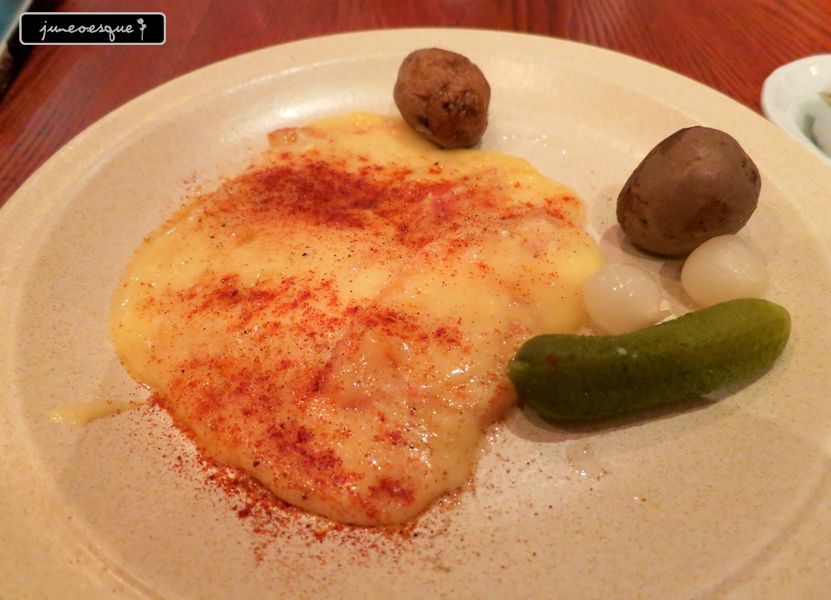 its so good. I LOVE RACLETTE btw. the strong burnt cheese, slightly saltish, damn good!
beef tartare...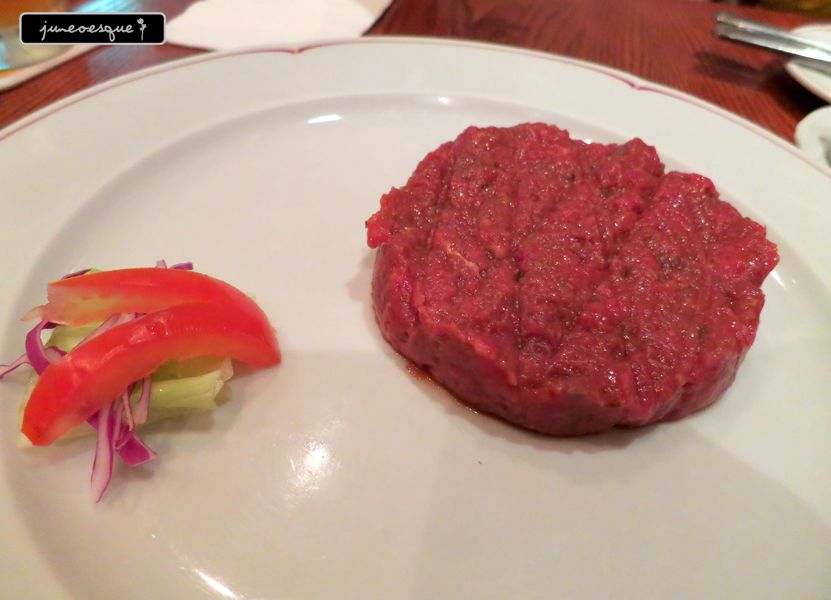 i've come to realise im no beef tartare lover, i prob prefer beef carpaccio. but the both of them are big time lovers and they both gave major thumbs up for the one from Stammtisch. They both loved it. its not overly seasoned so its really good.
and of coz, we couldnt miss out the pork knuckles. when i called to make reservations, they asked if i would like to reserve one coz apparently, sometimes they dont prepare it... and why wouldnt i.. i rem this as the BEST pork knuckle ever!
i think its even nicer than paulaners or marche. the meat part is so tender and the skin is crispy yet not hard. its so good!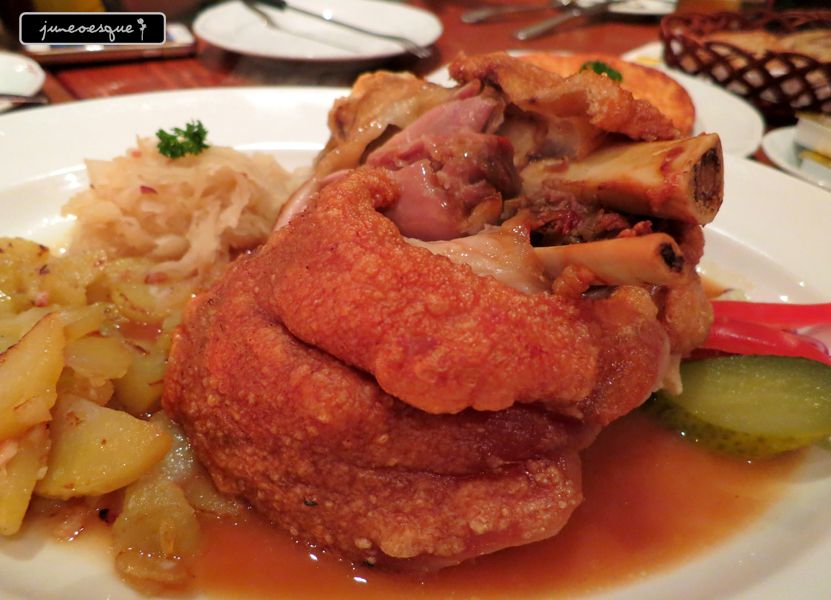 rosti...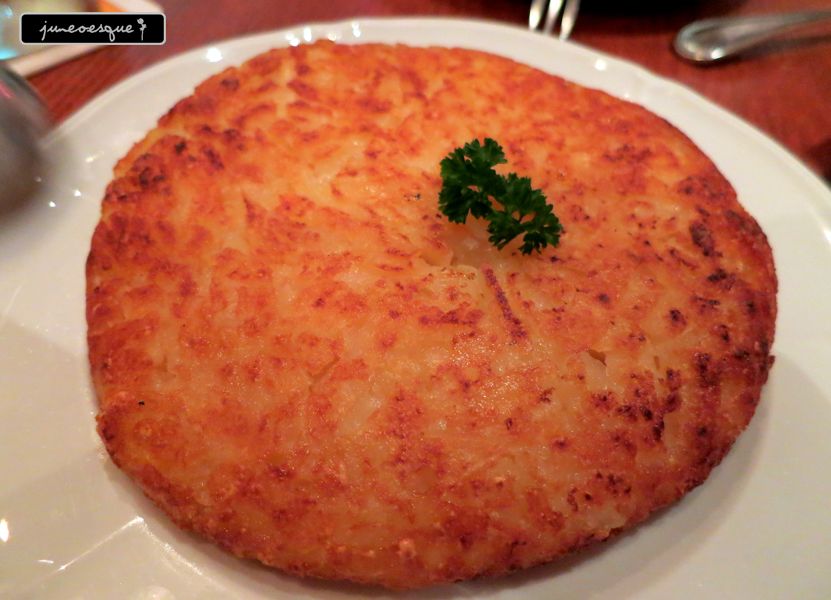 the rosti is decent though i personally prefer marche's.
CHEESE FONDUE!!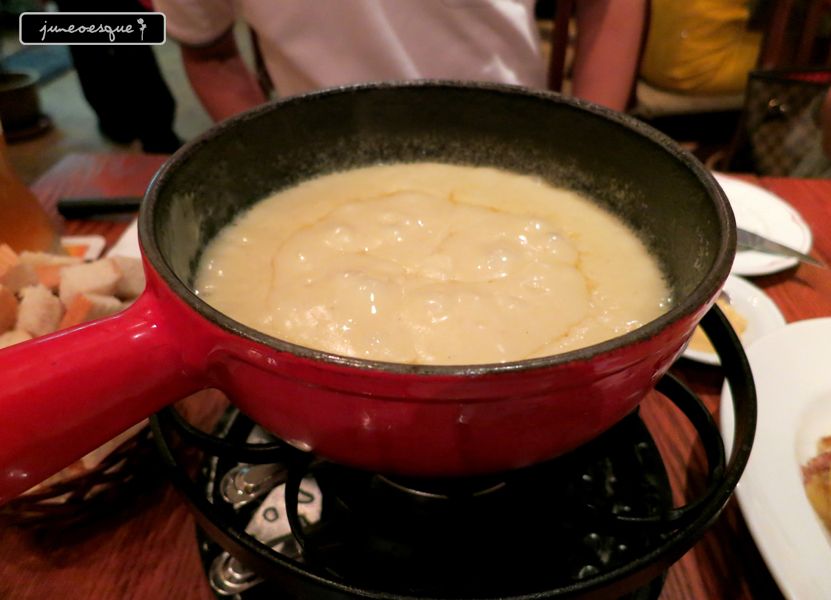 also the BEST around! its got wine included and with every dip, we found ourselves going MMmmm... this is SO GOOD!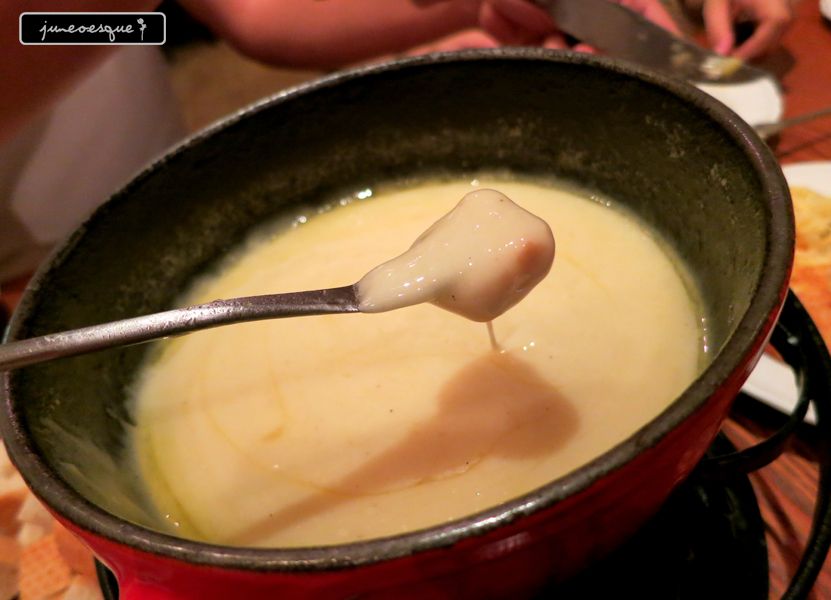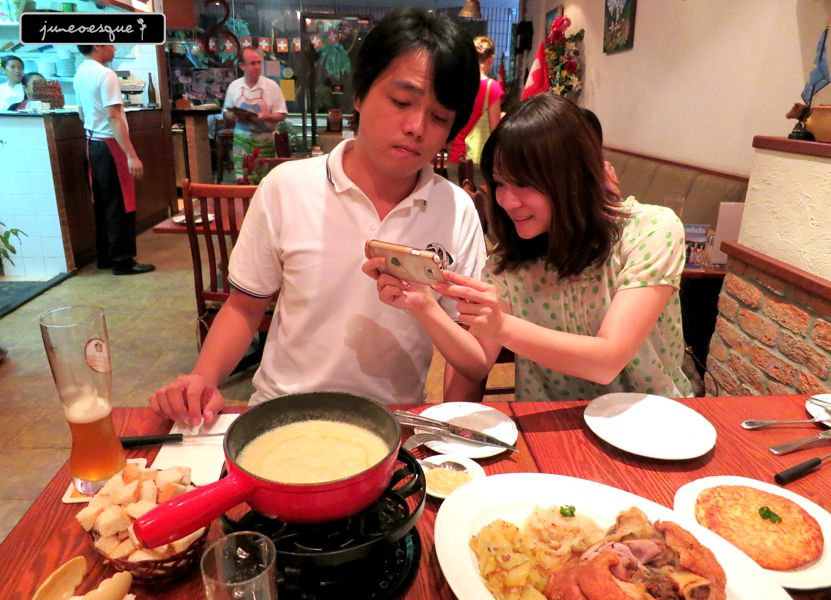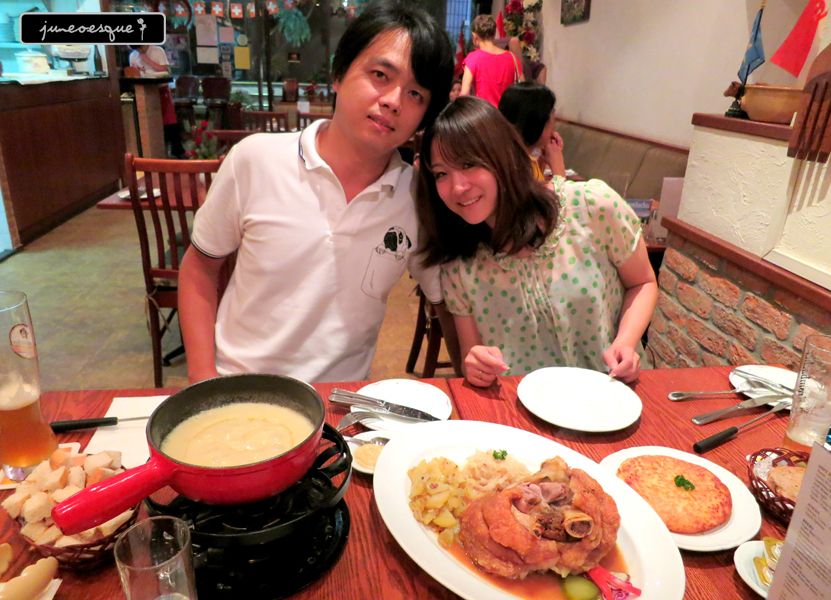 got a little surprise for loh gong zai who really didnt expect it. the staffs from the kitchen were singing happy birthday as the server came along with the hot strawberries and ice cream dessert.... loh gong zai almost wanted to sing along as well until he realised it was coming our way...
happy birthday loh gong zai!!
and this is another thing that i rem being heavenly good!
it really is good! warm strawberries with vanilla ice cream and whipped cream and almond flakes! YUMMY!
and loh gong zai chose a chestnut dessert...
which was also soooo good! its got ice cream and meringue inside. the whole combination is great.
we also ordered the fresh strawberries with ice cream one...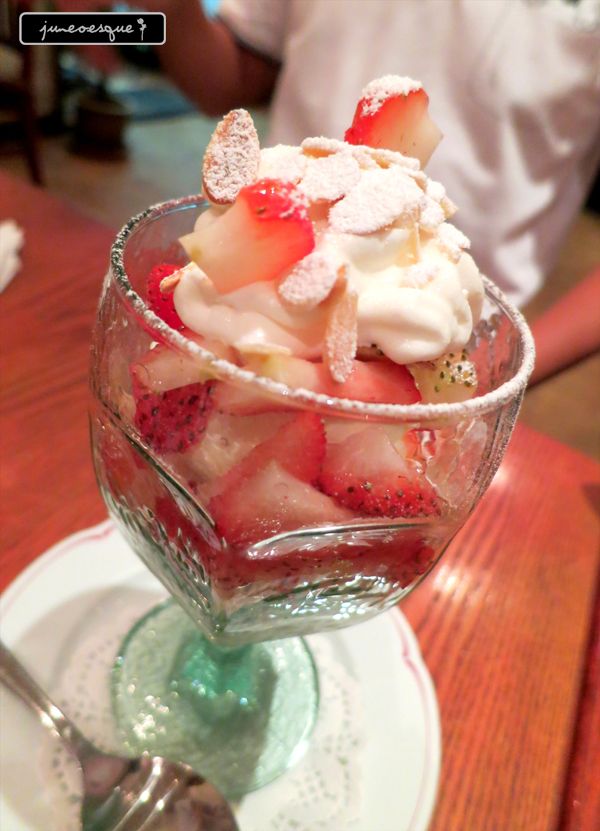 it was a really FULL dinner and we were very happy with all the items.
after dinner, we headed to shop for minako's wedding shoes followed by a short discussion on the wedding.
and see what she got me!
thank you minako!