today was supposed to be meeting up with saphy and phyllis but as phyllis was unwell and so was i, we rescheduled. I was puking the night before, not sure why.
so when crabby texted and asked me.. "
what are you doing tonight at 10pm?
", my reply was.. "
probably nua at home, try a bit of painting or watch some DVDs
"
den she told me.. "
i can come out tonight, around 10 pm
" hahaha.. so it was a date..
machiam
like 偷情
lidat
! Must wait till partner not around or not looking then can meet / text / call! haha
ya, sadly, sometimes when we try to find time to meet, its really
machiam
like star crossed lovers! haha
anyway, she texted me again later to say that her 'bff' Jack was also going to be joining us.. and of coz, he is more than welcome!
We decided on The Cufflinks Club!
see how these 2 have the same expressions!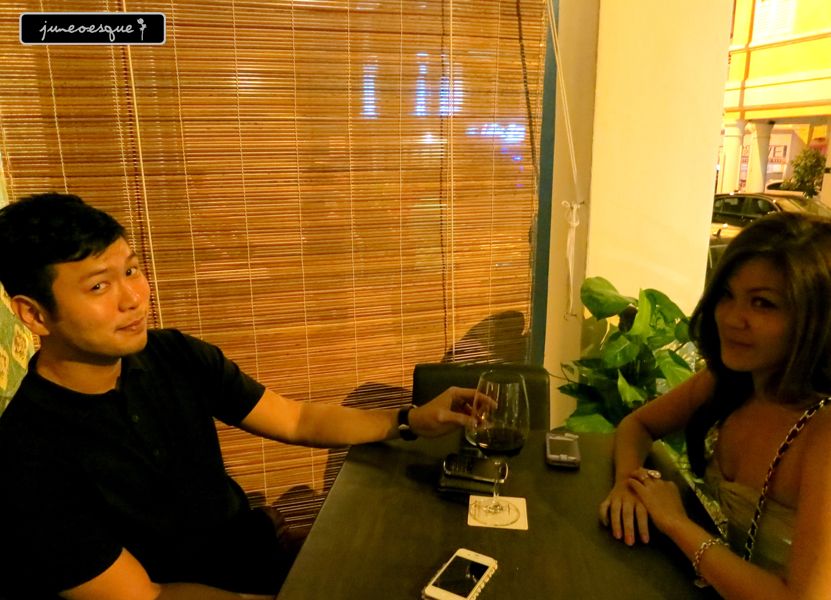 first drink for tonight, i wanted something with Gin....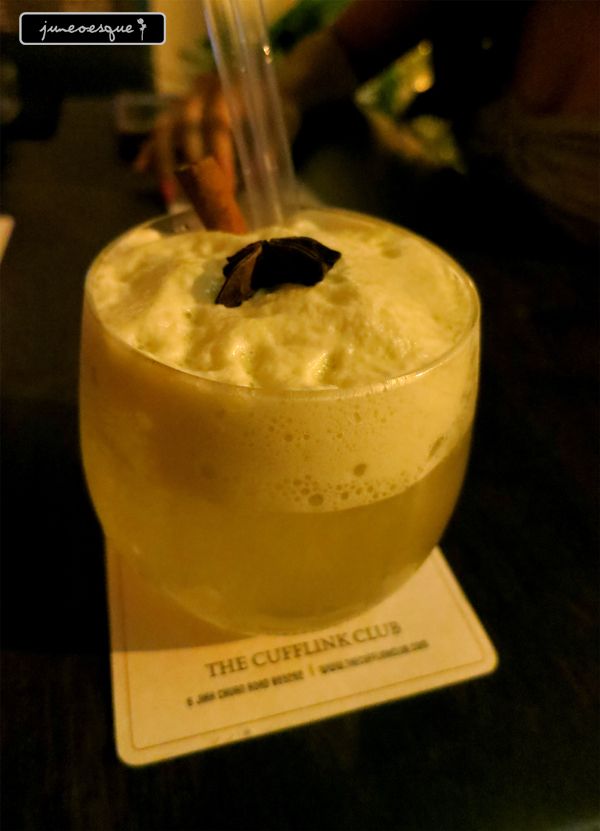 it was not bad. and im a terrible drinker! by one glass, i was all gigglish and telling the both of them that.. "
hey... i feel kinda high already!
"
and so since crabby *cough*kind of cannot take too close pics with jack *cough*, it was me and jack, 2 singles to get all SO SWEET~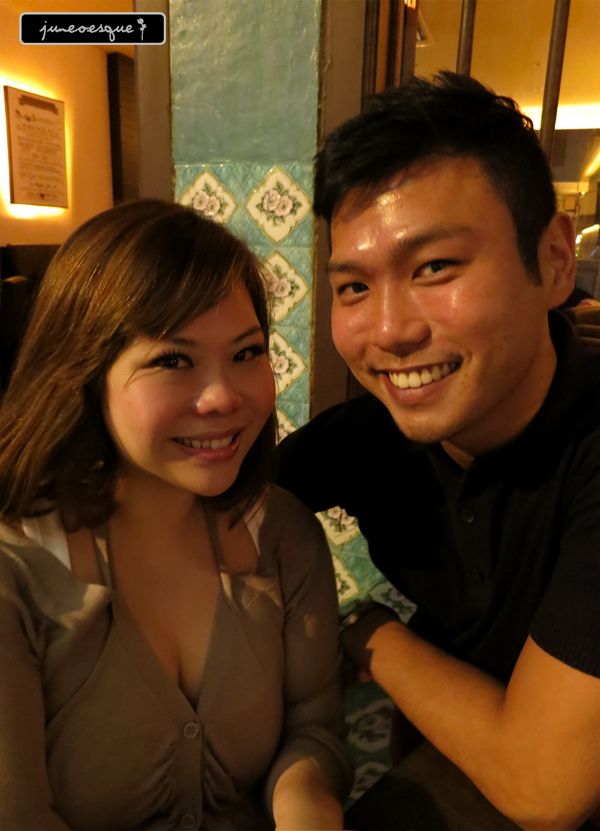 check out Alex's tattoo... so nice!
with alex the cutie!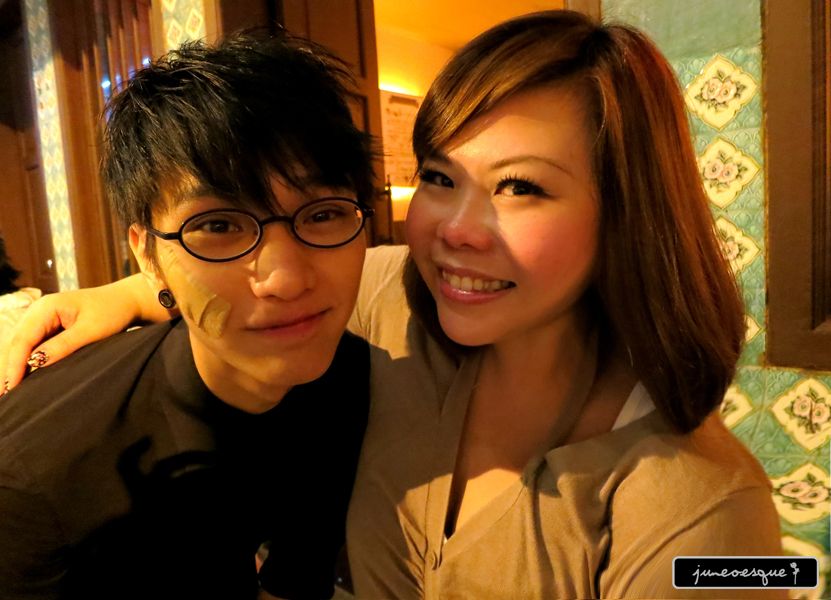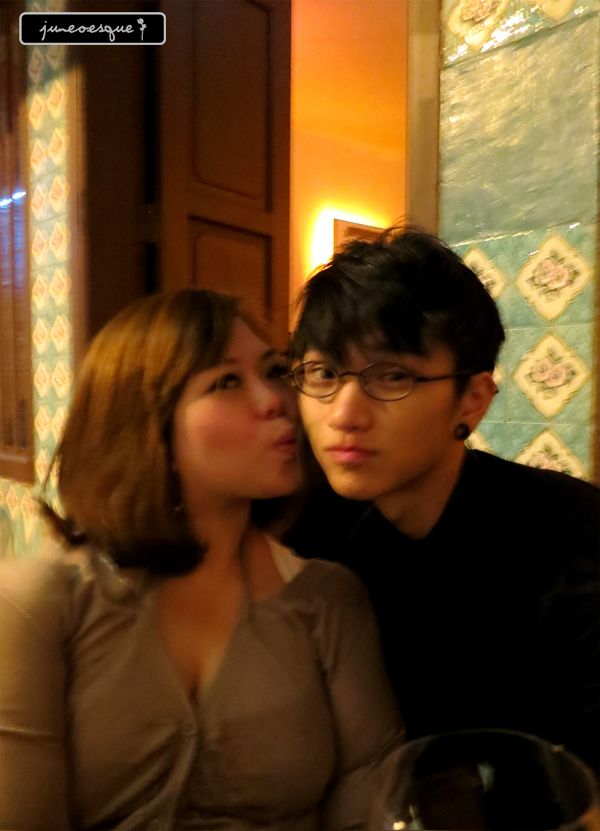 with Joel the handsome!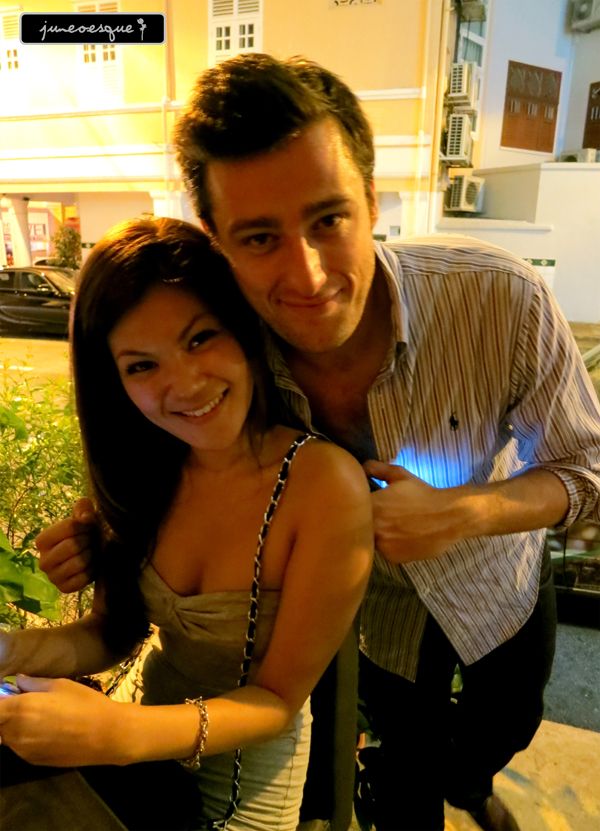 make a guess what's making Jack soooo happy!!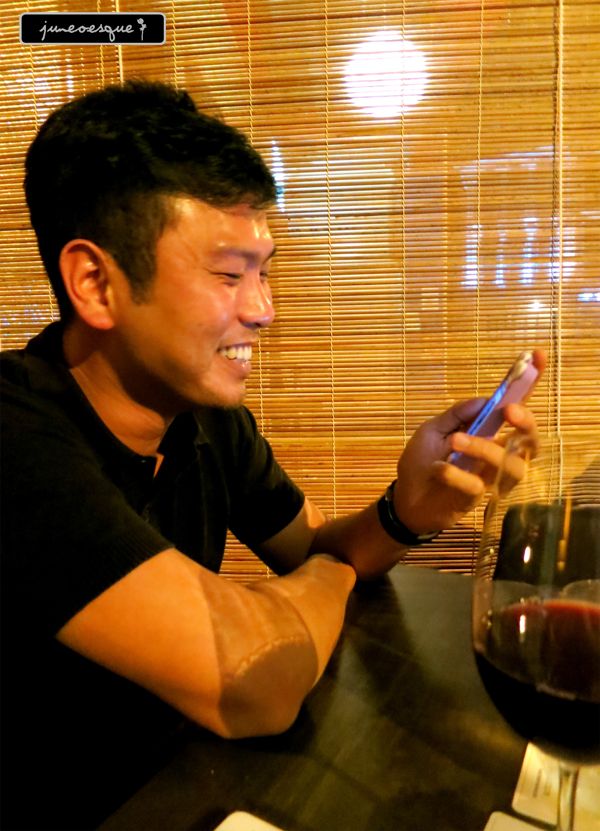 my second glass was chosen for me by Alex...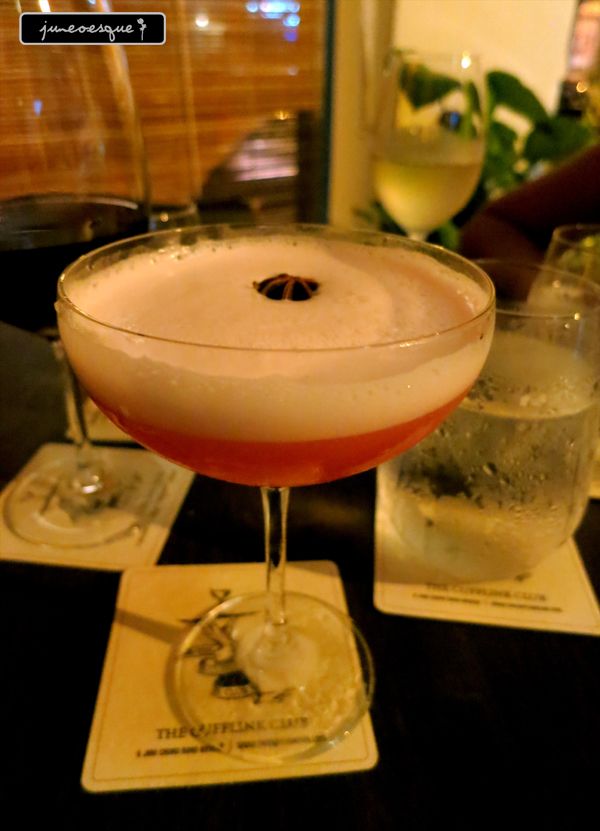 not sure what this is called but i didnt really like it.
final shots before Jack was leaving to meet someOneS...
i like this following pic! swee!
love their parma ham!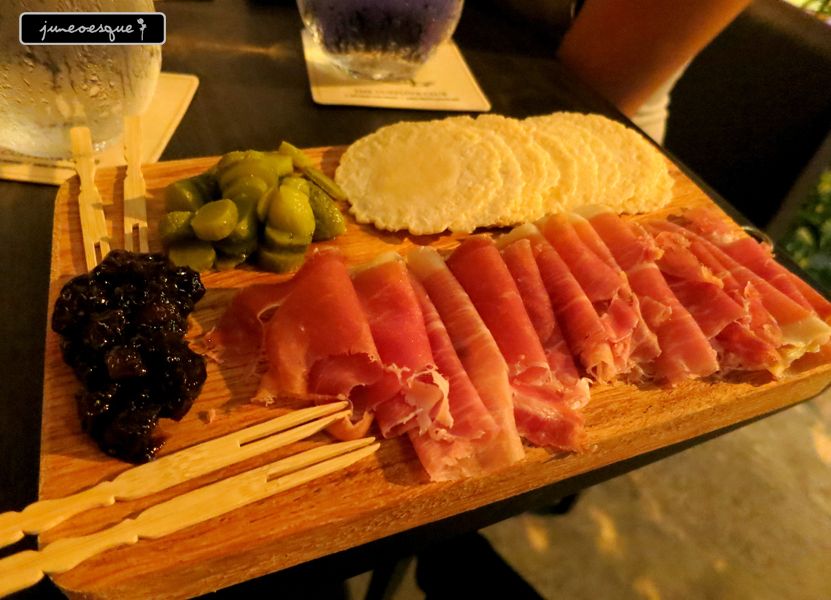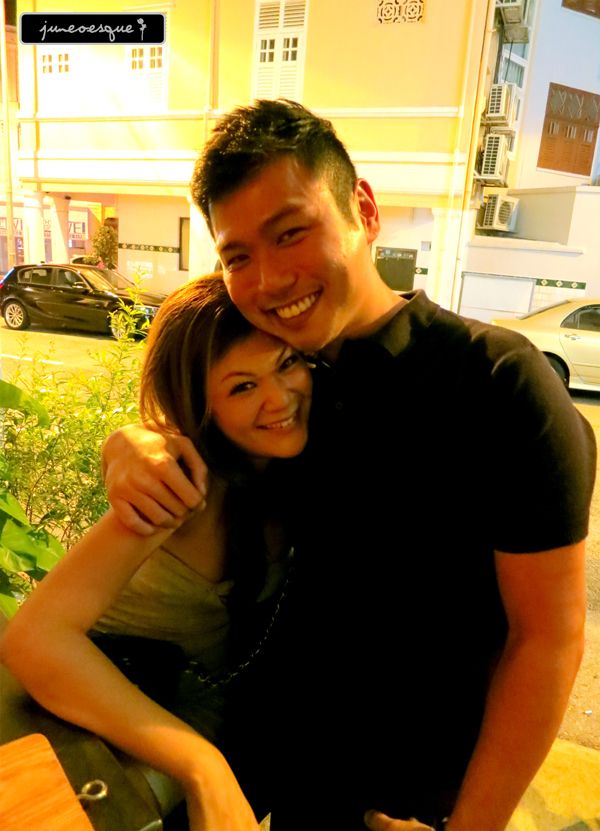 *cough*youdidntjustsawthat *cough*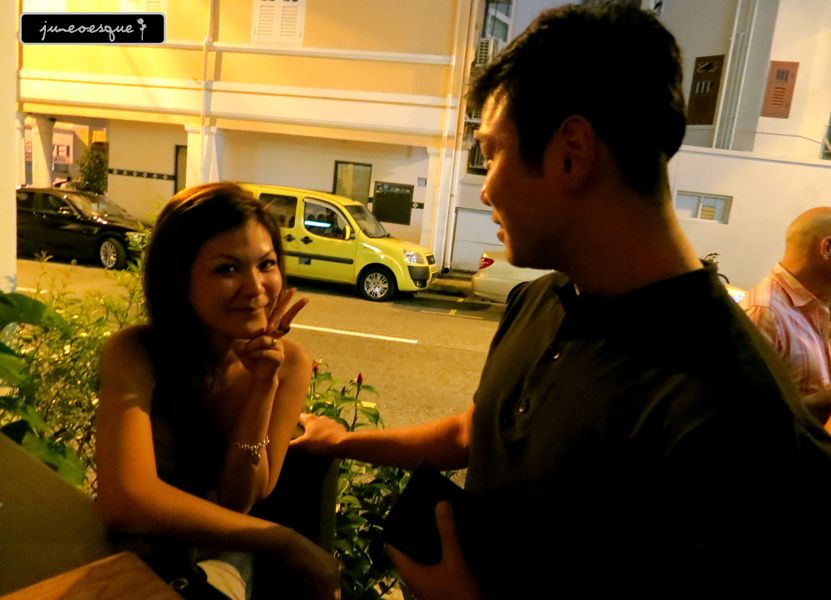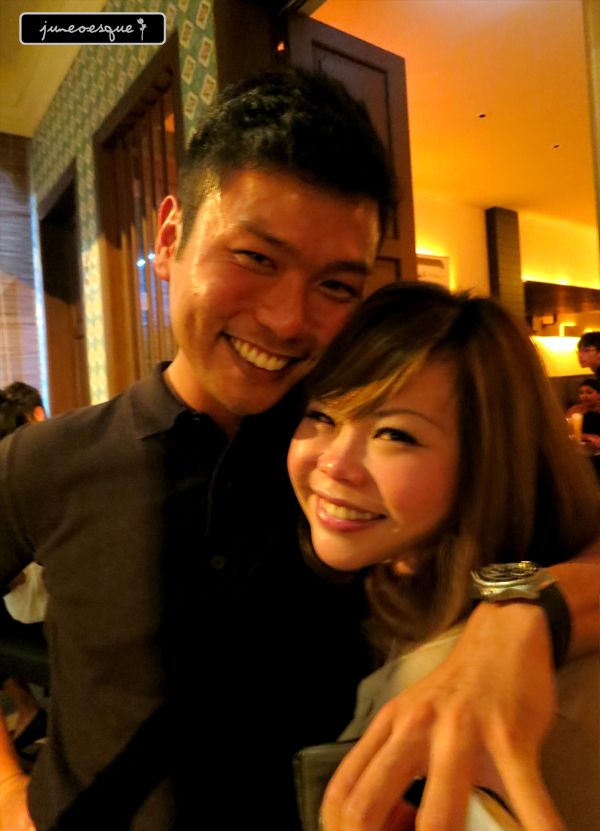 and my 3rd glass, sweet shop sling!
its very nice! its sweet, a little frizzy and especially nice when you take a bite of the candy where they imported from England and go with a slip of the alcohol, its very yummy! the whole texture of the chewy changes! it becomes kind of frizzy too, damn nice!!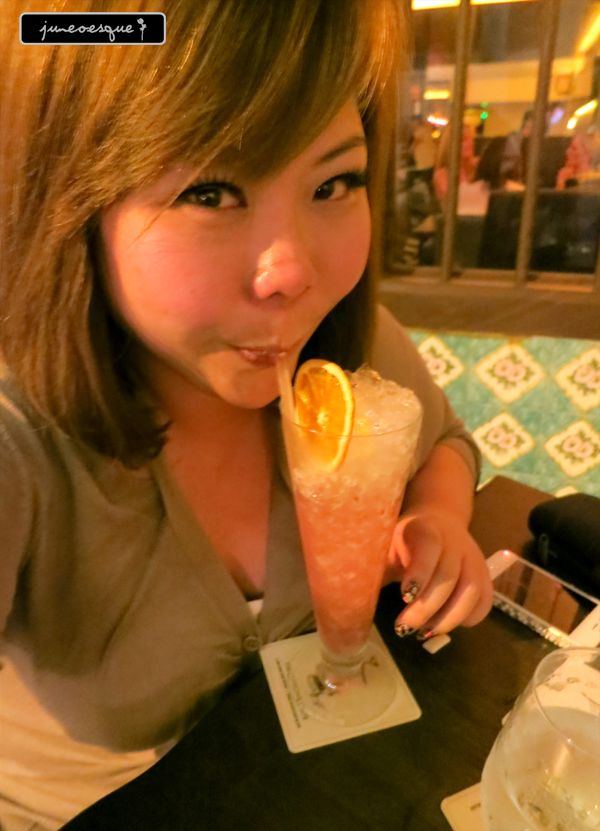 sadly, i couldn't finish my final glass because halfway through, i could feel it, i was nauseous and all ready to go home QUICK. coz i was soooo sleepy.
As soon as we left Cufflinks, i puked and crabby was luffing away saying.. "
omg, i know you so long, this is the first time i see you puke
"
*BLUSH*
I like The Cufflinks Club! I always have a good time there!
and i love you Crabby! To more 偷情 times with you!