finally, our tennis lessons are in place! we've put off tennis for a long time and this time round, we've got Eric to join us for lessons. Kaizhi was nice to go through the arrangements. Unfortunately, i was so busy with work that i barely had time to properly reply her which resulted in our lessons starting at 7pm and i finish work at 6.30pm. too rush to get from my office to lessons.. esp since i don't exactly always knock off on time.
fortunately though, Eric and Kaizhi were accomodating to agree to do a switch of timing and the coach was able to push it to 7.30 pm.
the coach is pretty good! he explains quite a bit of staff and our school is at a really nice location. we had wanted to take pictures after the class but it started raining towards the end. and the rain subsequently got really big we were hiding at the office of the school and we got into a nice conversation with the coach (Chris).
by around 9 plus, we were all hungry and as the rain gradually got a little smaller, we made a dash for it and hurried for dinner at Cartel!
the pork chops they had...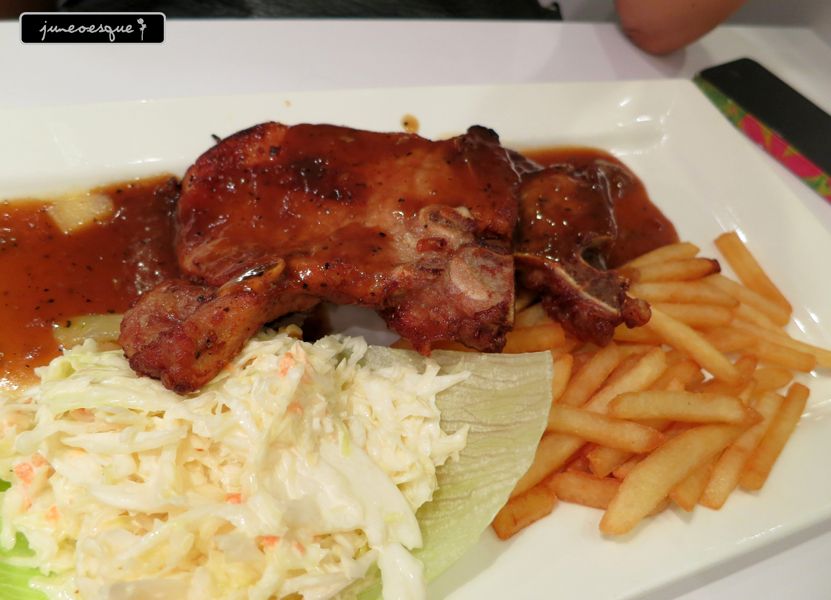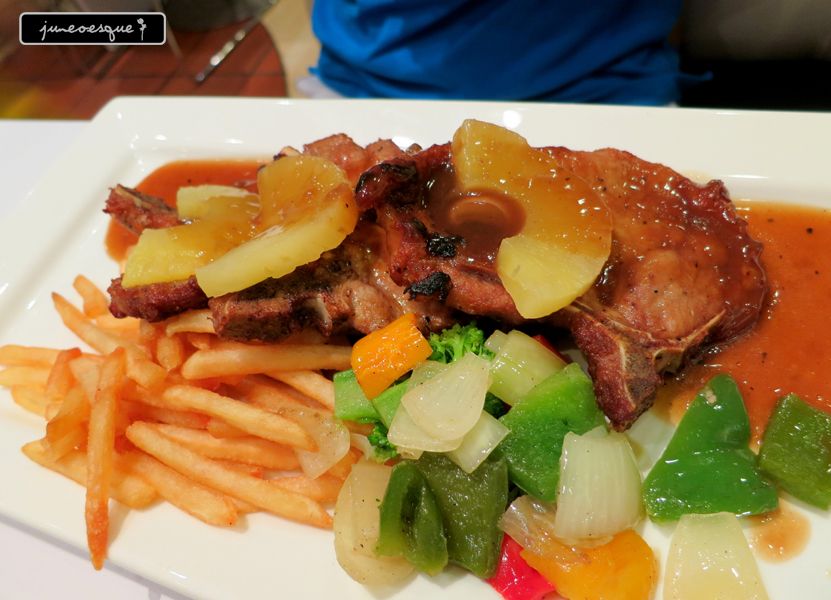 the pork chops today were not up to standard.
i had the seafood macaroni.. and i was probably too famished, forgot to take pics of mine!
and although we didnt manage to take pictures at the court, we took one of eric at cartel!
after dinner, it was still raining and almost impossible to get a cab. Couldnt take the train coz when we get to our stations, we'd still be stuck at the stations. Times like these, i really hate myself for not having a license and car.
fortunately again, we weren't that unlucky today.. we did manage to get a cab as we walked down further.