clammy's birthday celebration today! she booked a room over at shin minori...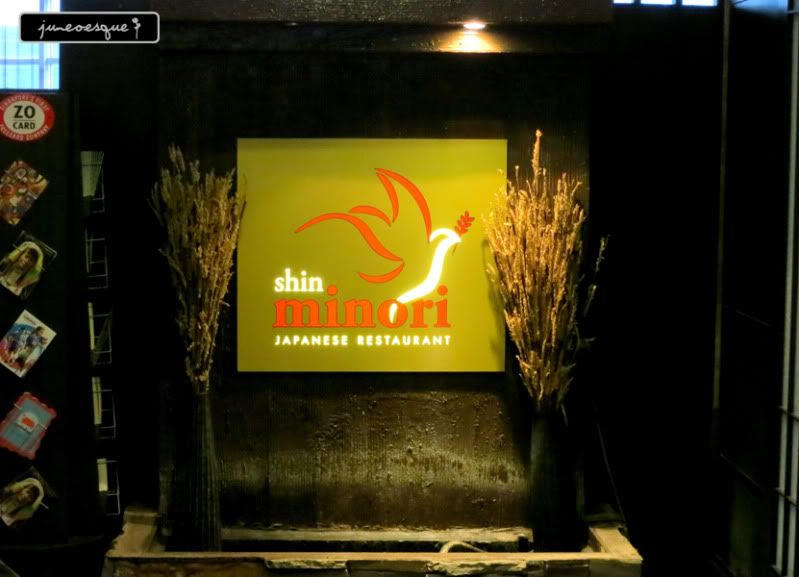 birthday girl arrived fashionably late...
clammy and her bestie zixin...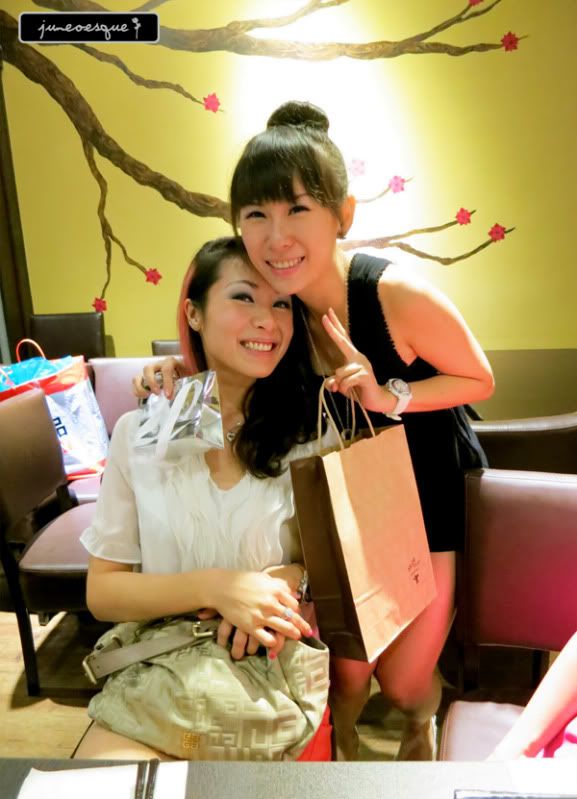 arrival of fishy and nano...
squiddy trying to teach nano to say please....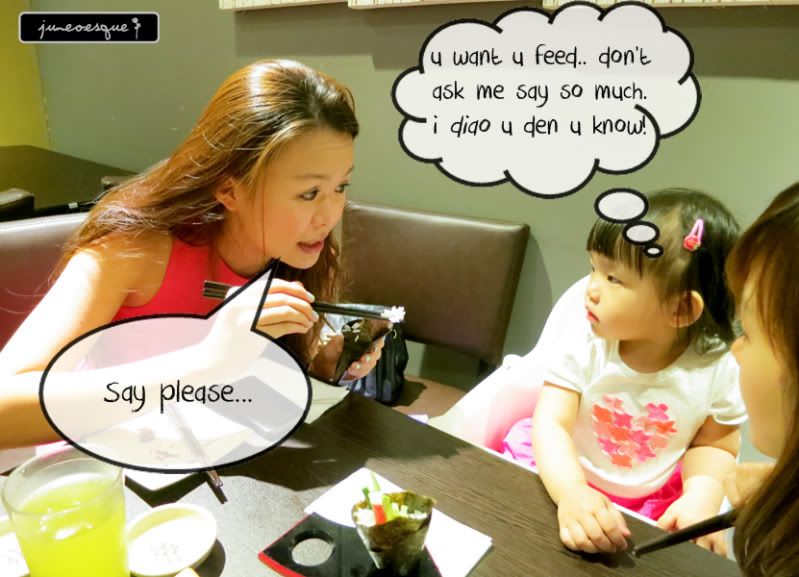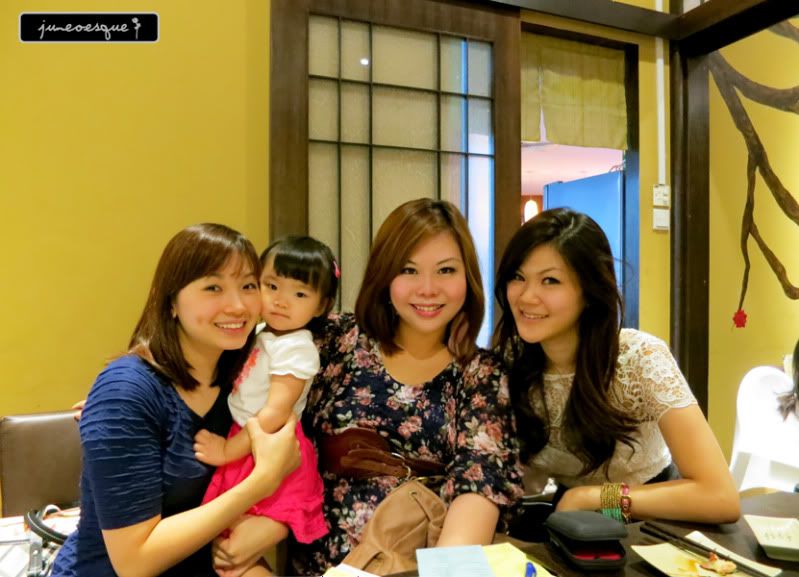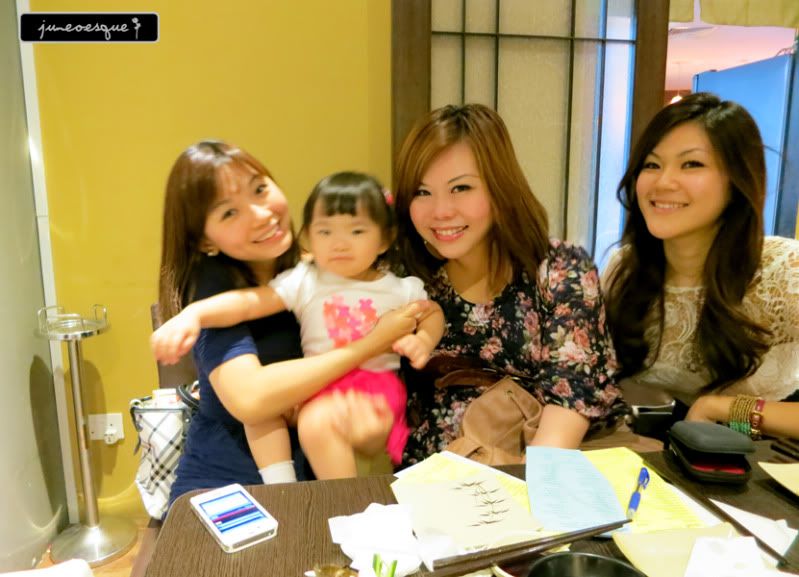 cheers to the birthday girl....
the food spread at shin minori is good. except the service can be better. taste wise its decent.
the sashimi...
tempura...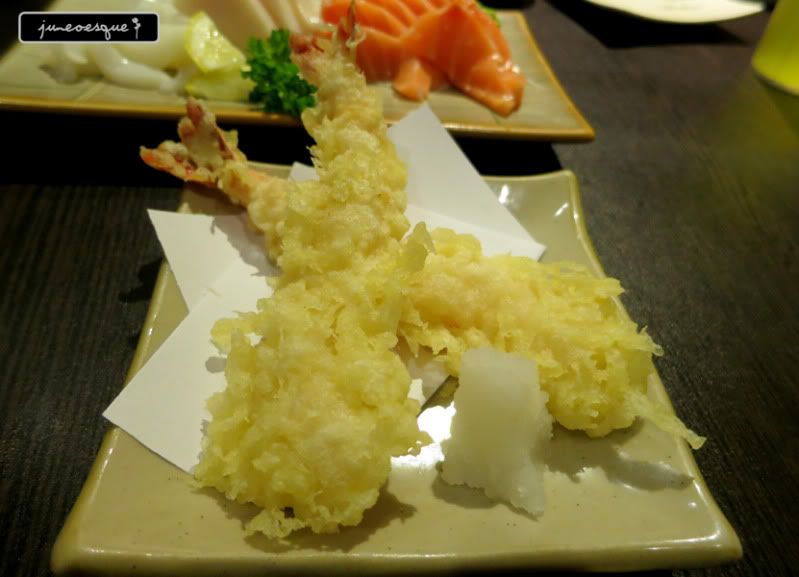 yakitori meatballs...
pork...
my favourite of their dishes, the fried beef....
clammy's favourite chicken skin!!!
fishy doing a fish with nano....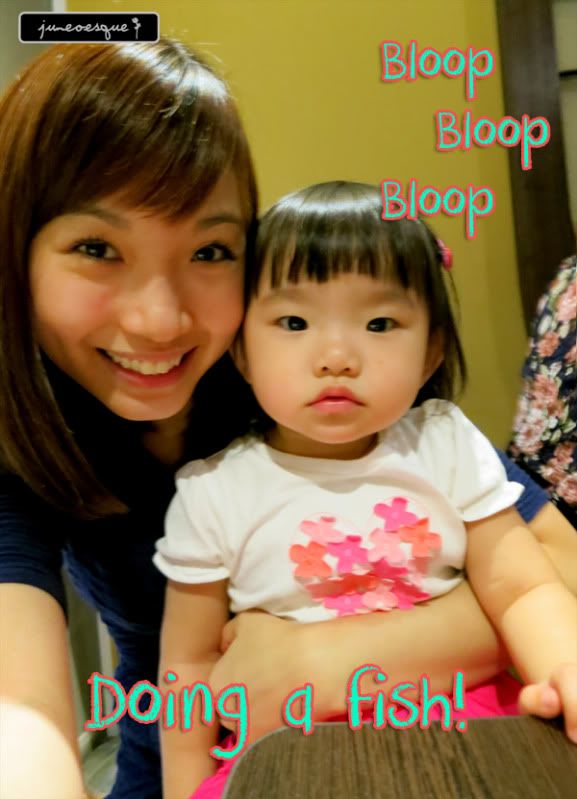 group pic!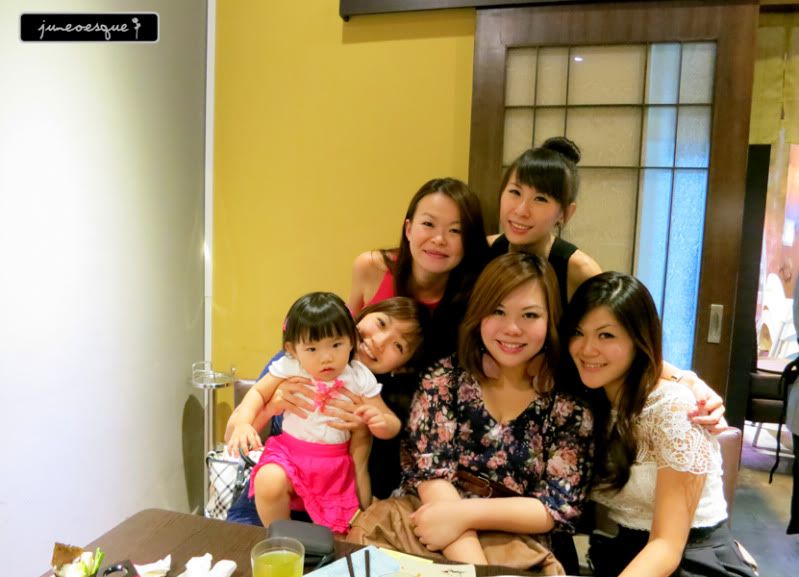 one of clammy's fren's cute daughter...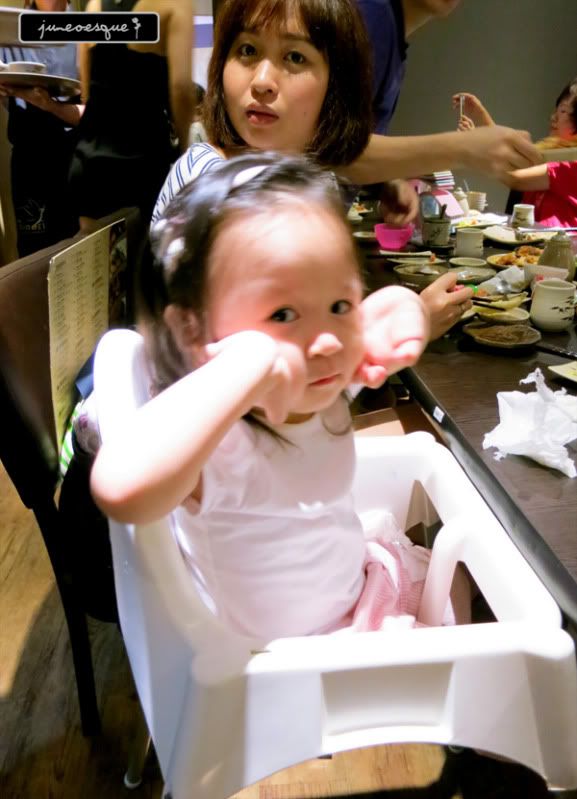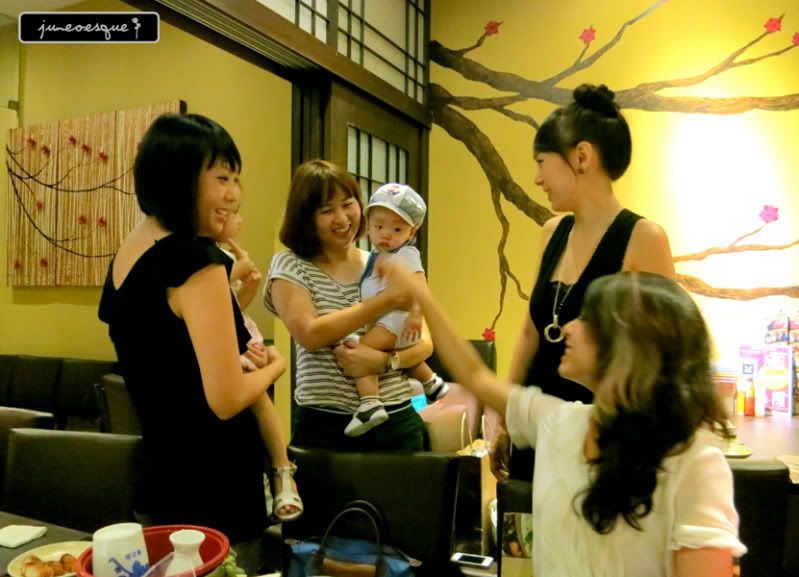 shan and her baby...
we surprised clammy with a customised birthday cake! from charlotte grace....
we kind of expected the design to be a little different but overall it was fine...
the cake was chocolate flavour, moist and yummy!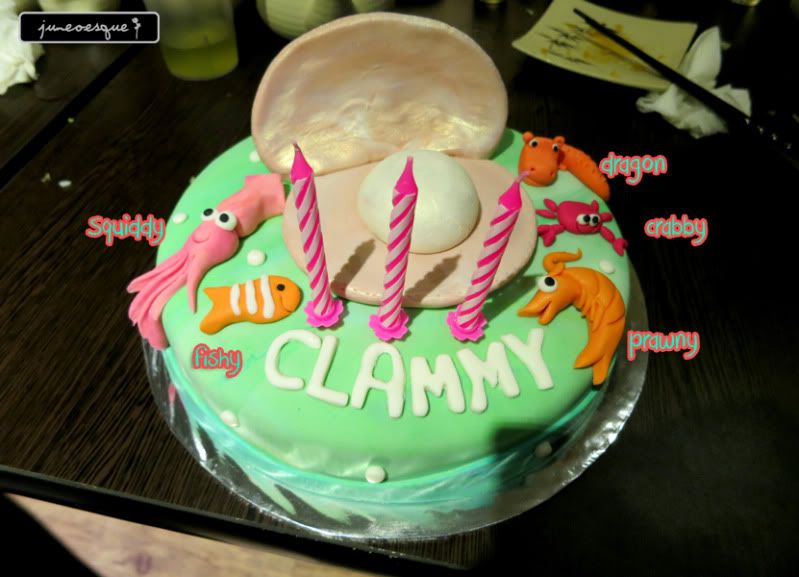 happy birthday clammy!!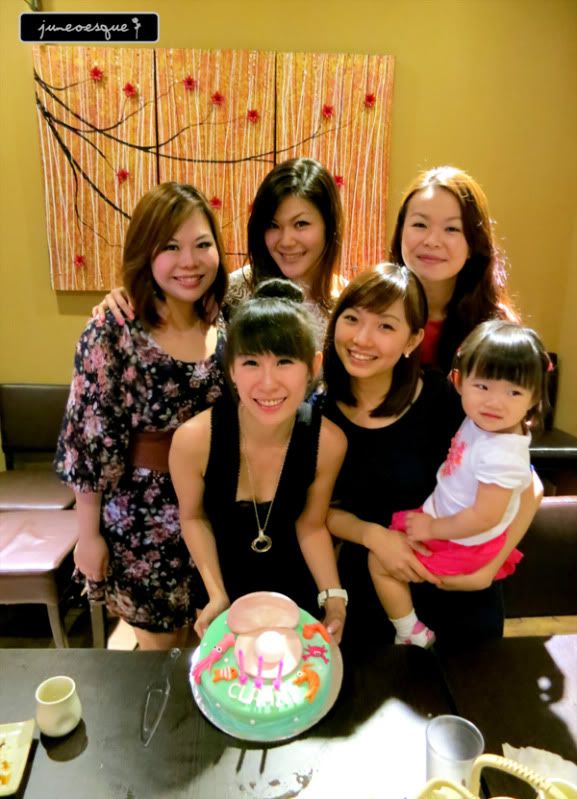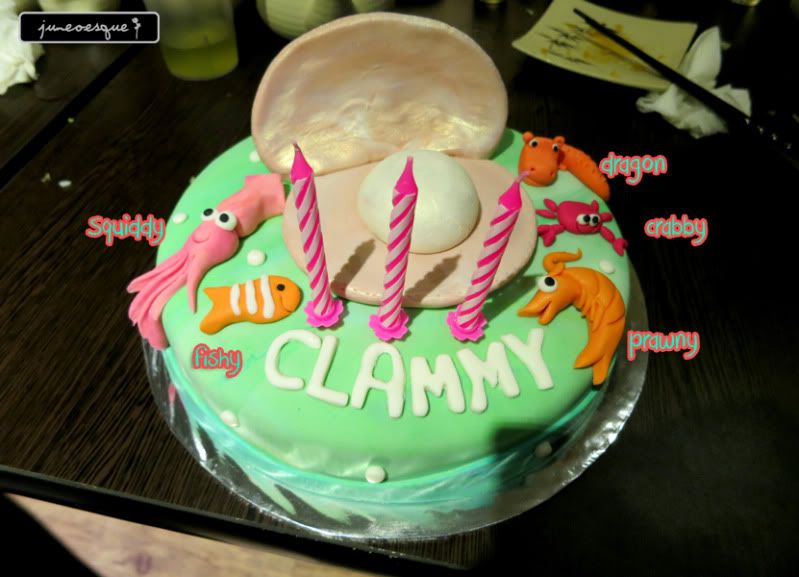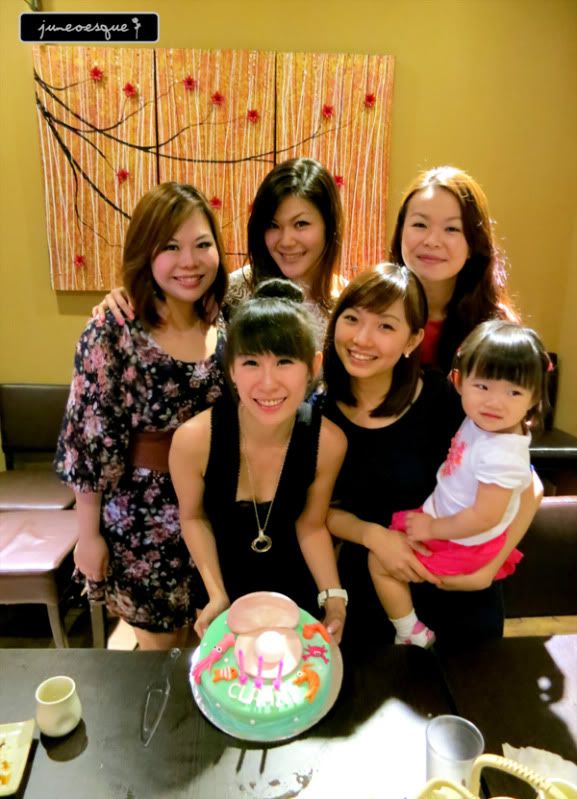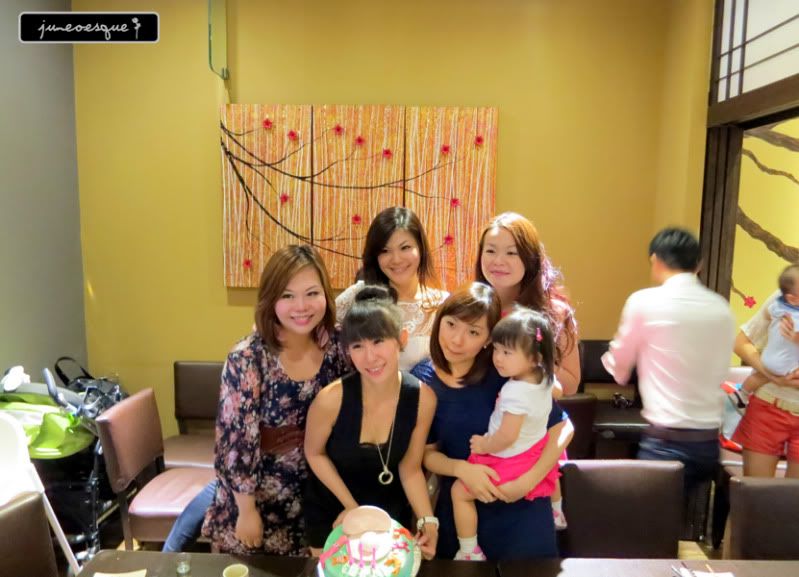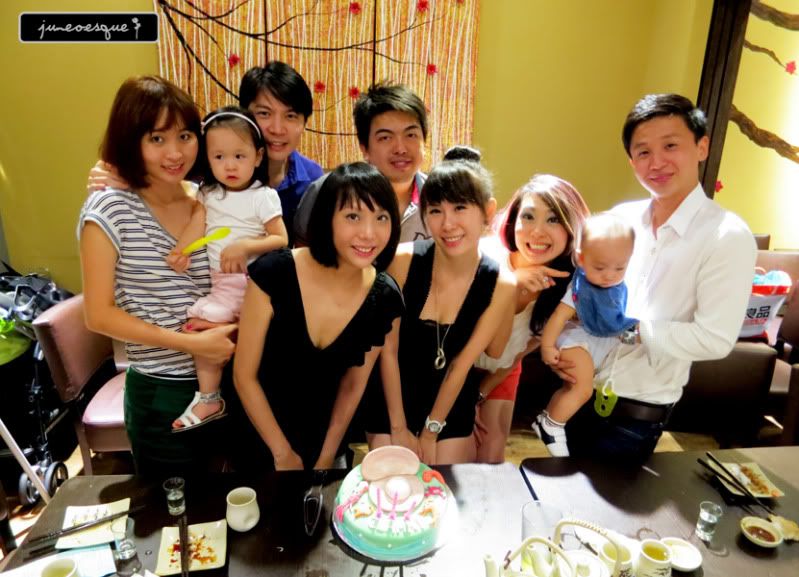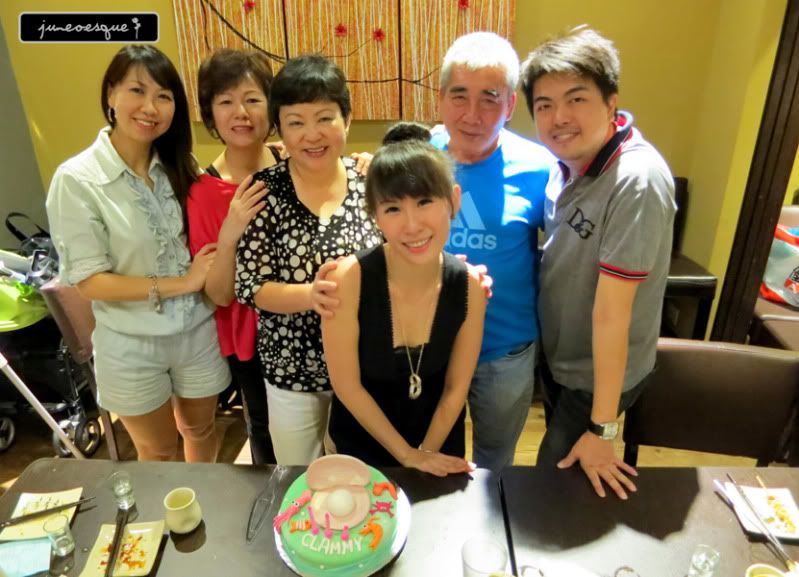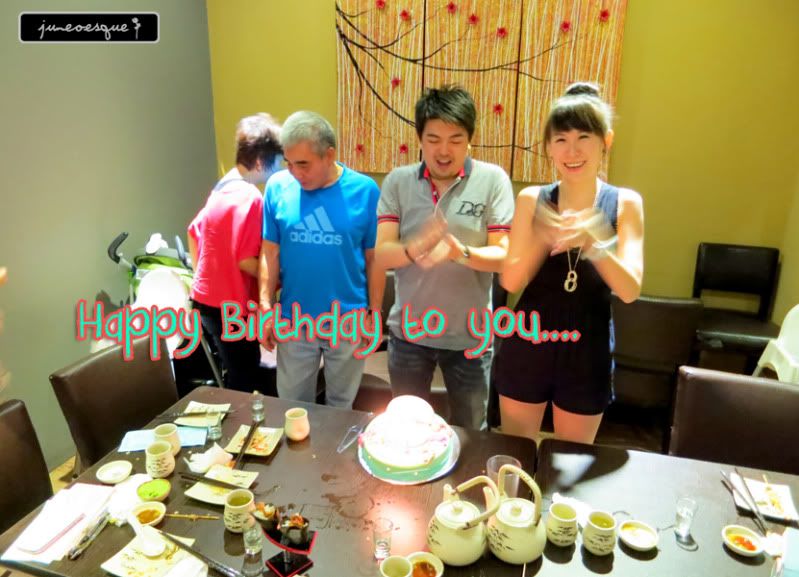 we managed to get our own parts....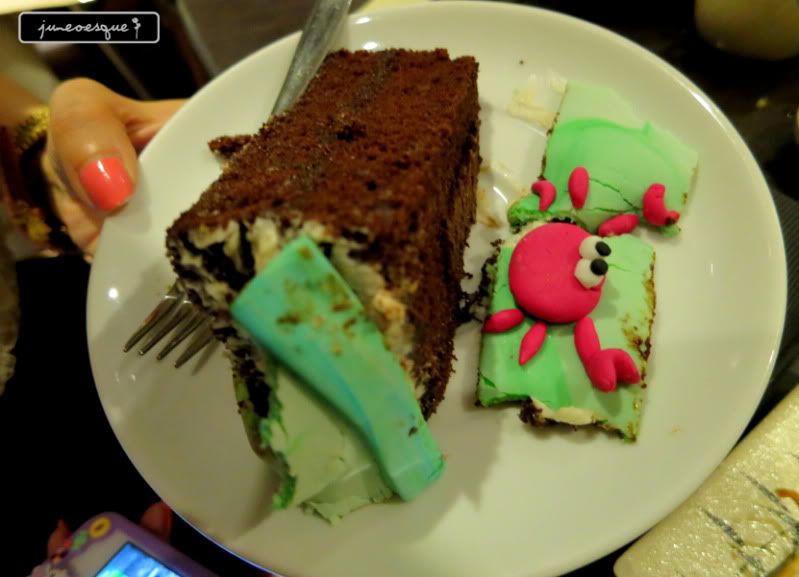 after the lunch, crabby dropped me off at plaza sing for my hot date! hot date with my charming to macdonalds!
of coz, he brought his family! haha.. my respected prospective father-in-law insisted to drive them over despite him having a bad toothache. kudos!
lil lucas...
awwwww.....
charming is so sweet right....!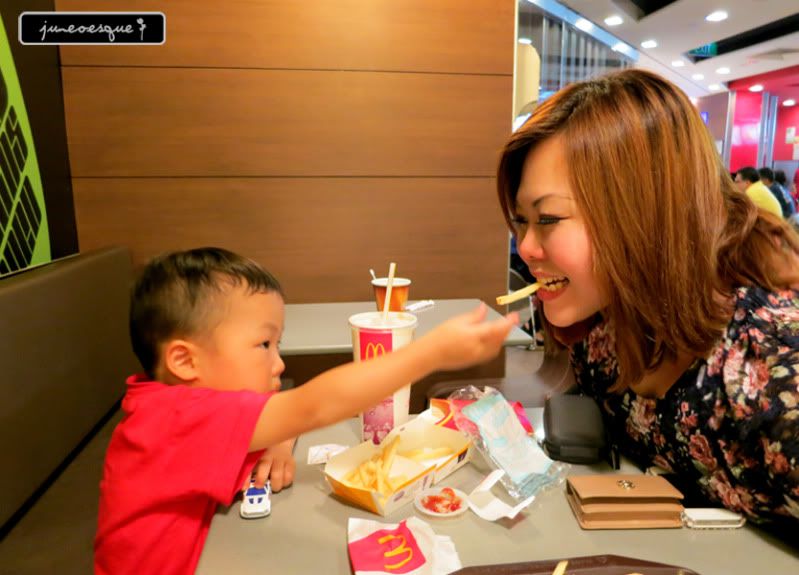 so is lil lucas!
poor prospective FIL with his toothache...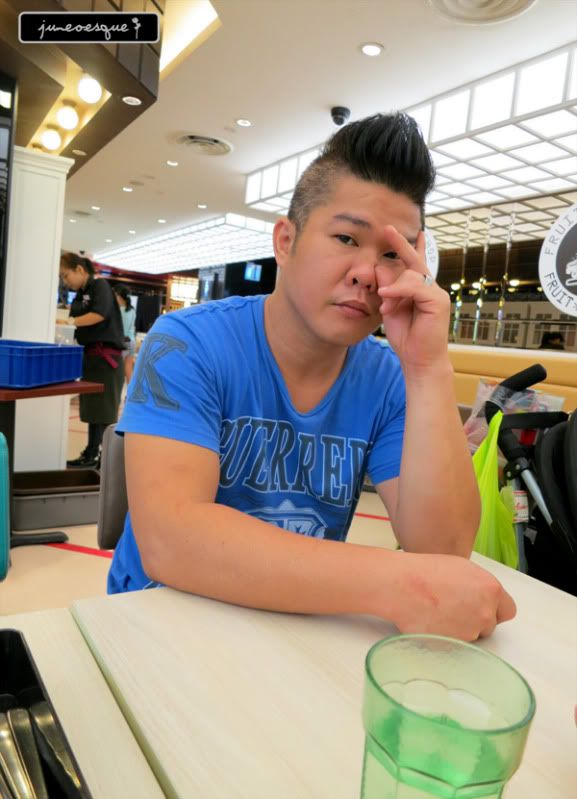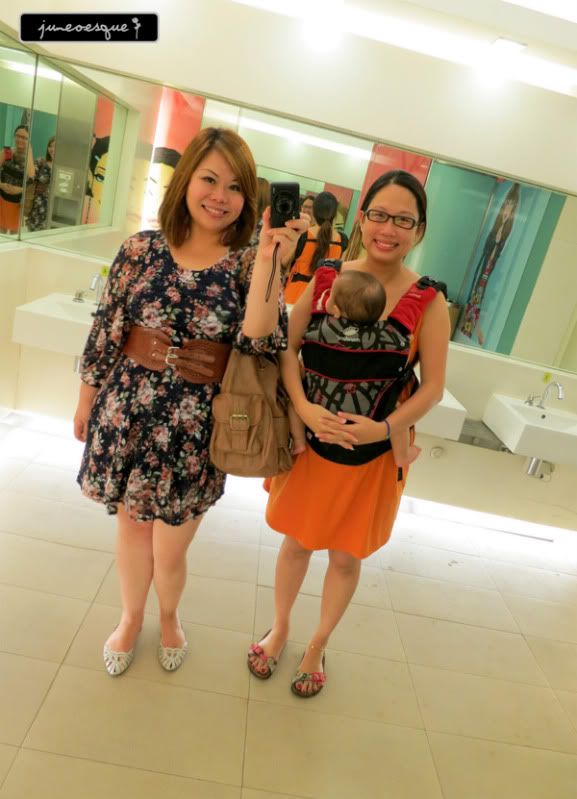 for dinner, we headed over to Golden Mile for thai food...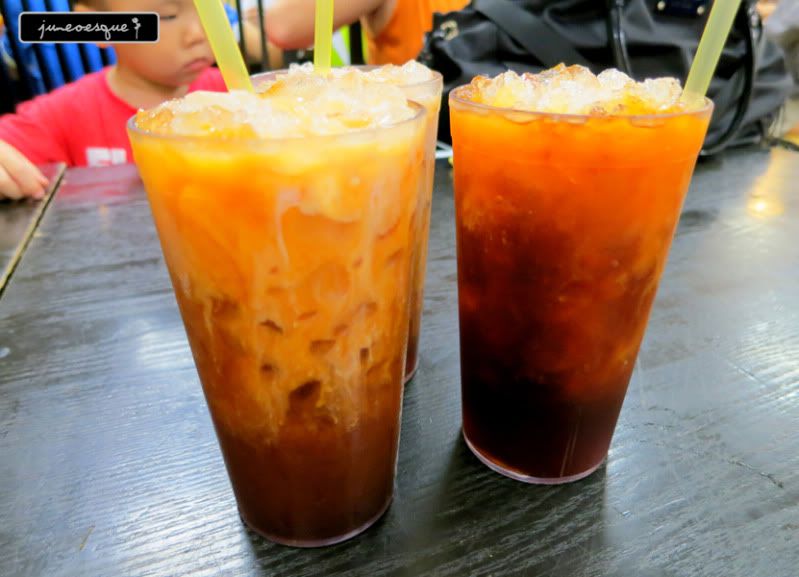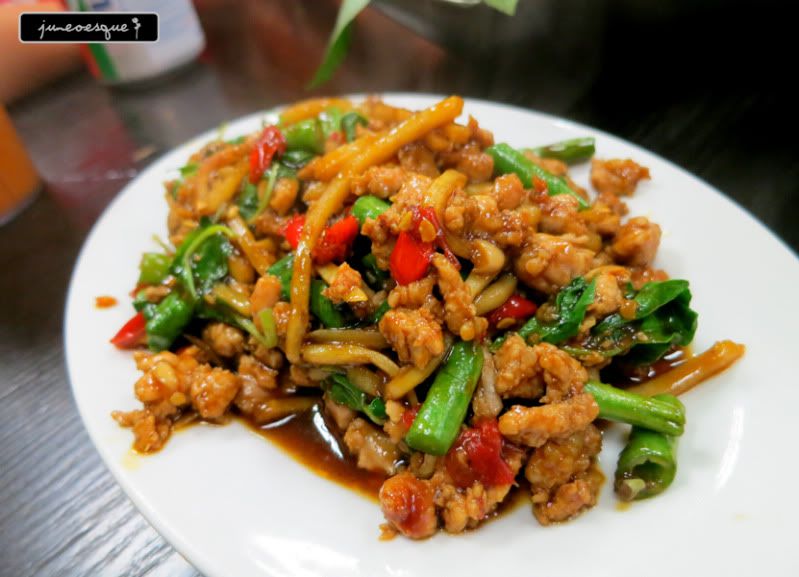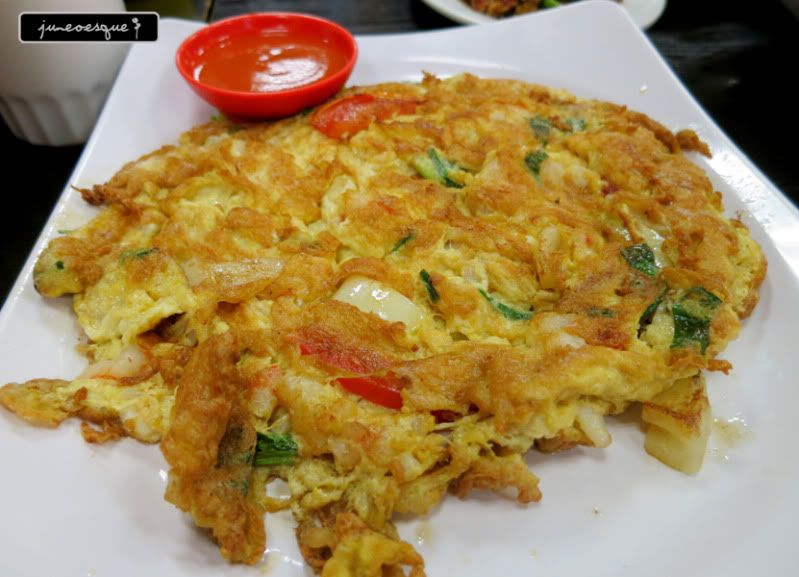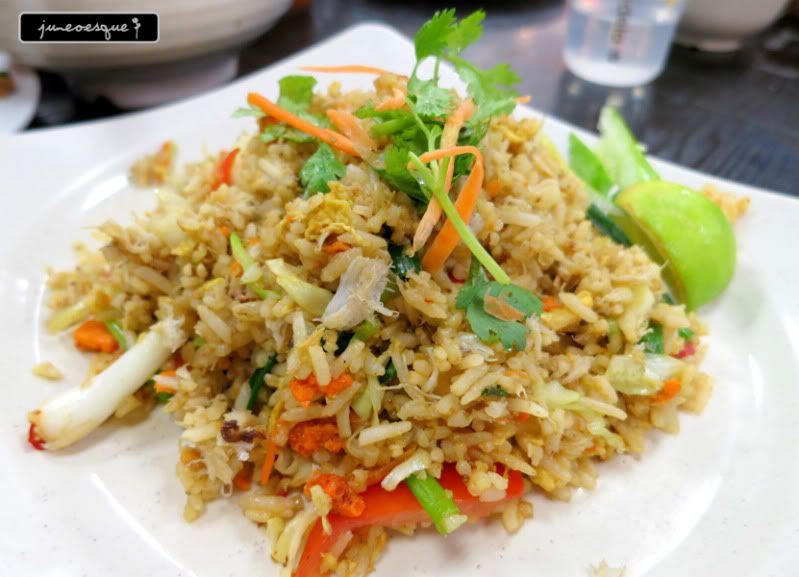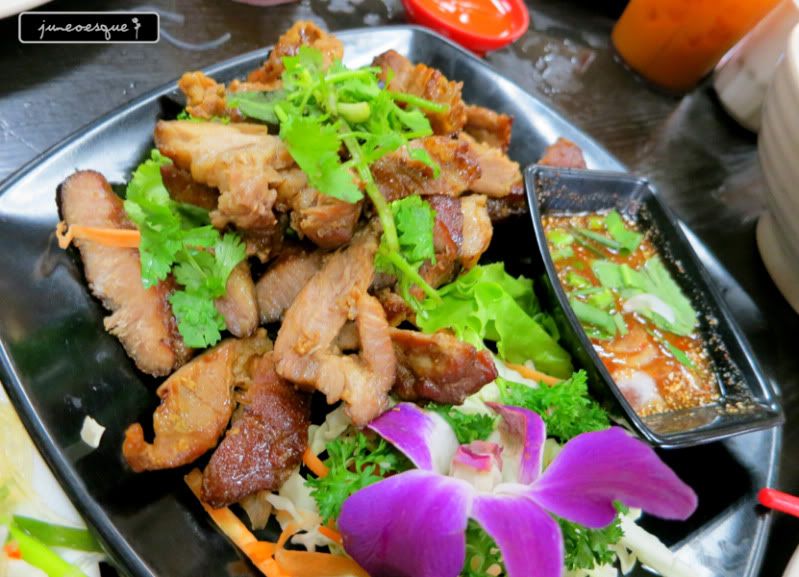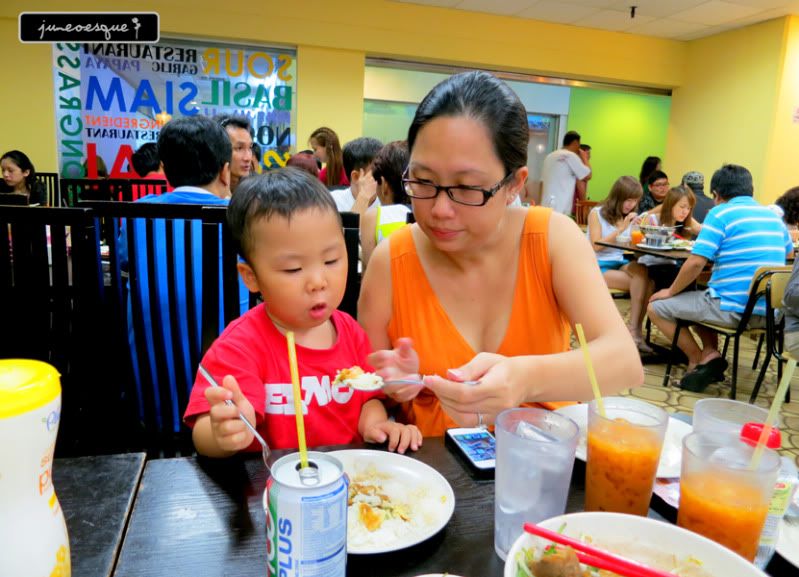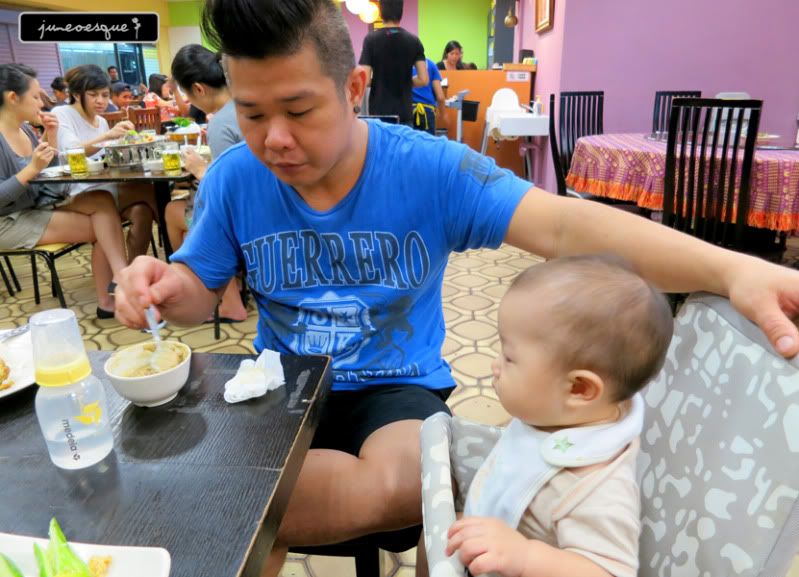 charming is really the sweetest. he started kissing lucas when i asked him to help take care of lucas and they both started giggling and luffing away! brotherly love!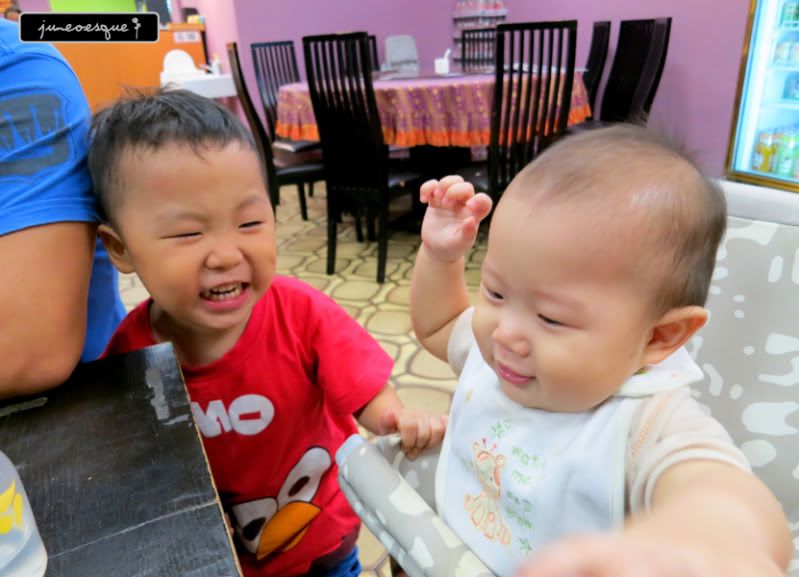 awesome family...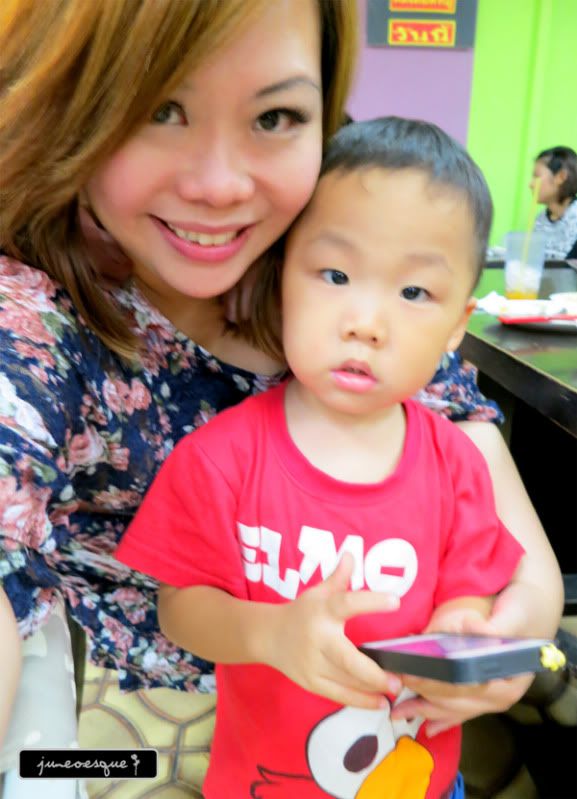 and we saw a familiar yellow ride at the car park.