Dinner was with saphy and sharon over at Dean & Deluca...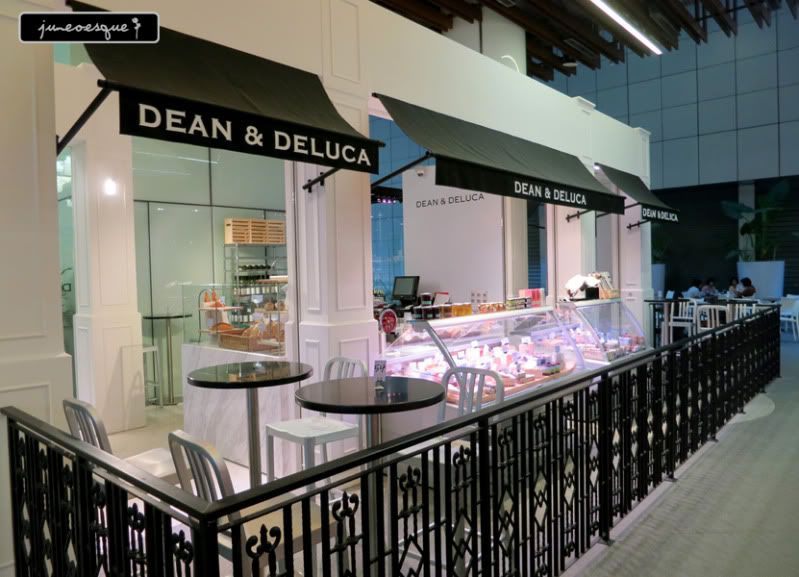 we actually expected super long queues but not sure if its coz of the rain, there wasnt much of a crowd. and the funny thing was also, the patrons seemed to be 80% female. lots of groups of girlfriends hanging out.
a little browsing around while waiting for sharon and saphy to arrive...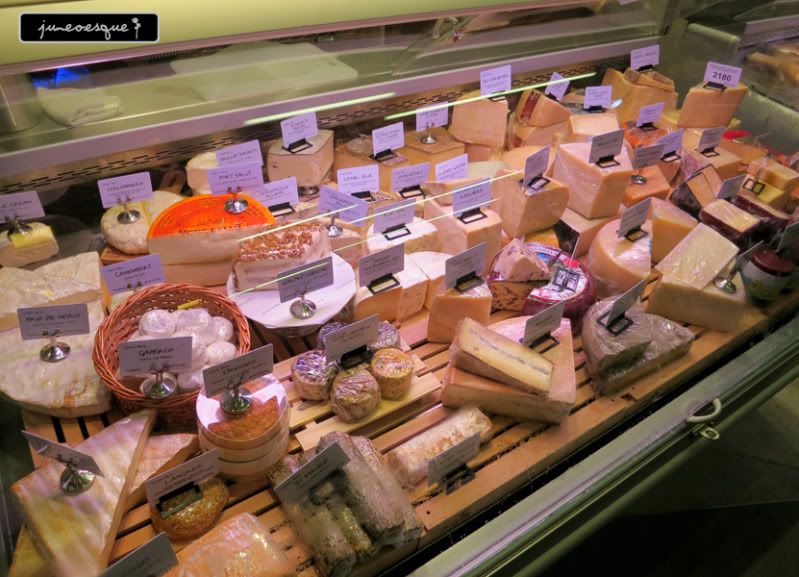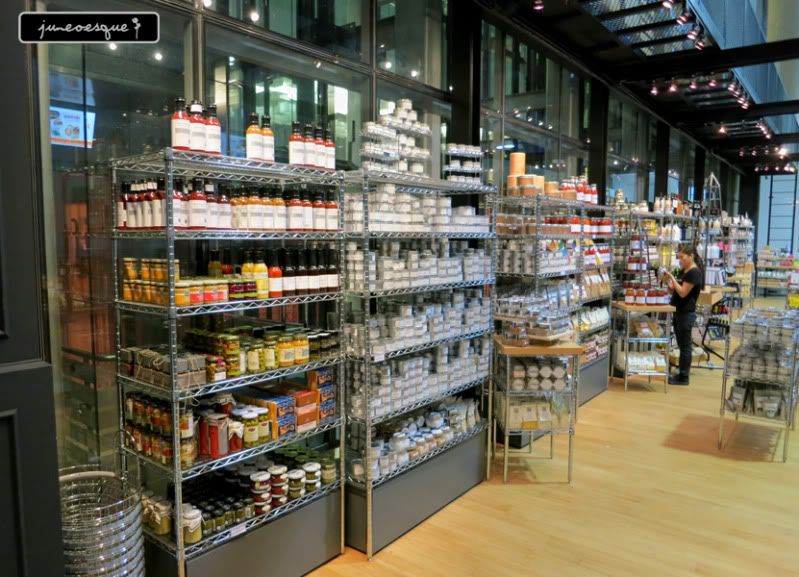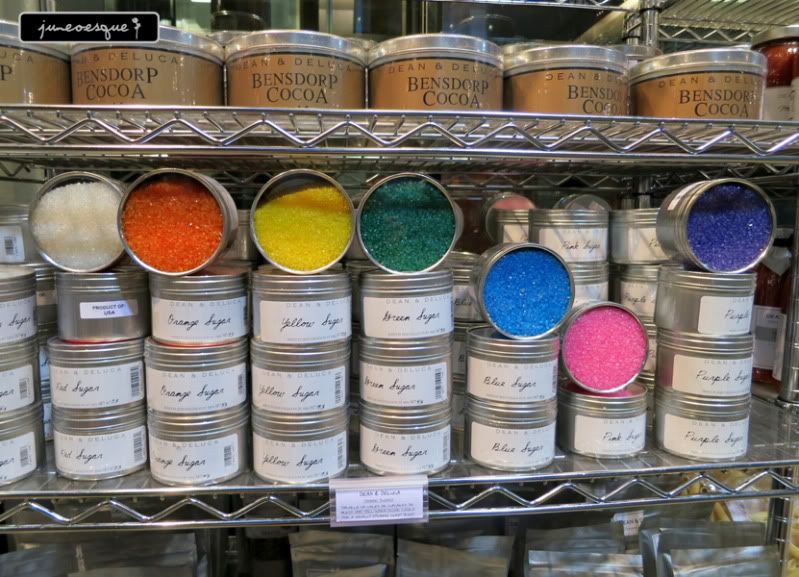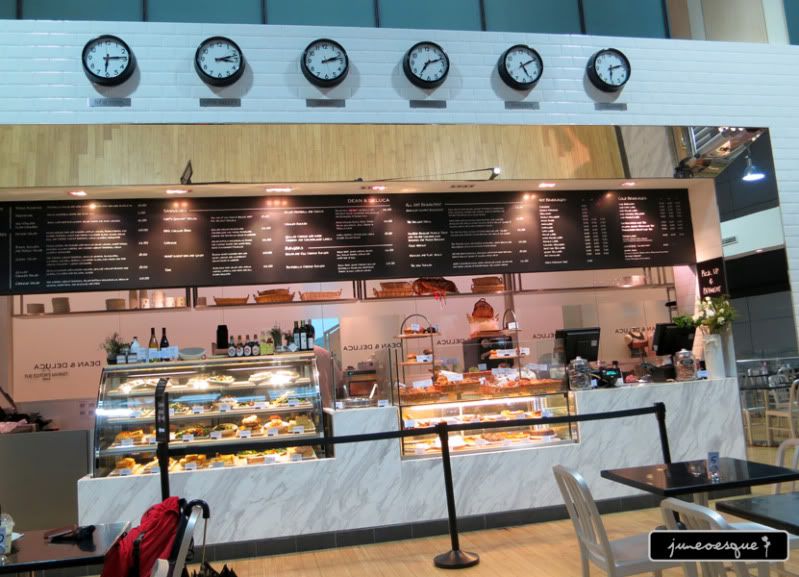 my $9.50 sparkling water coz they didnt have a smaller bottle...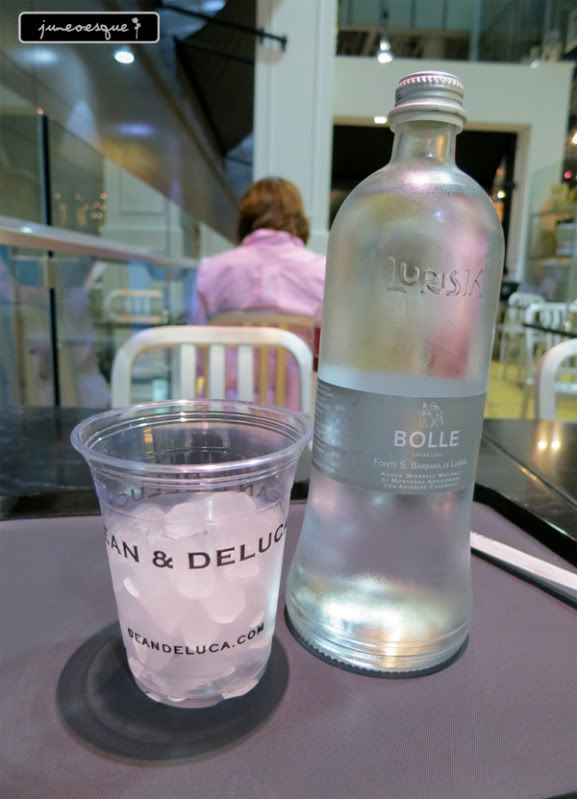 sadly, while i know there has been raves about Dean & Deluca, i didnt read up on whats good and whats not. So i end up ordering those items in the fridge (apparently, its their all day breakfast that's popular).
i had a steak....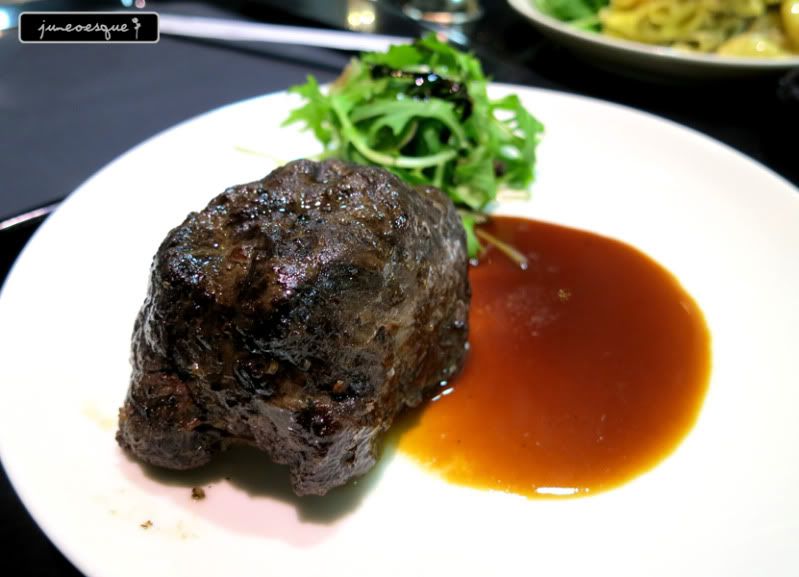 which was forgettable. in fact, a bit overdone in my view.
mac and cheese that looks better before it was heated up...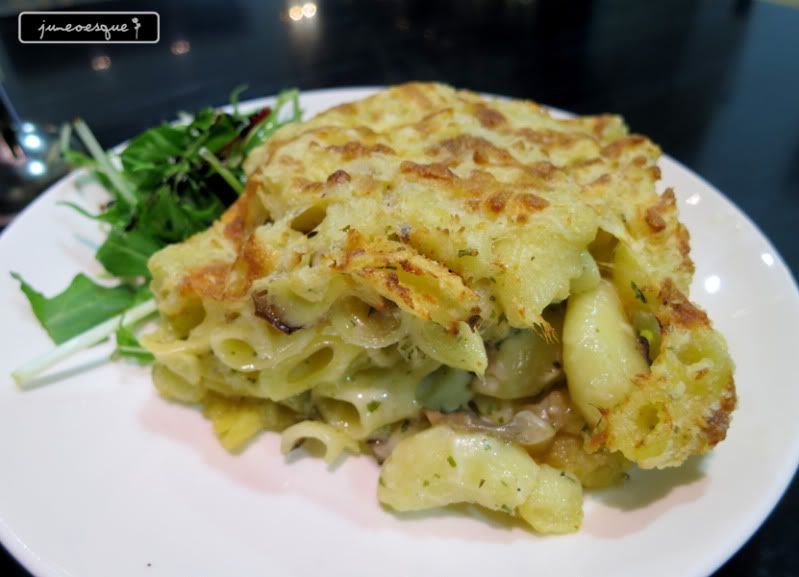 taste could be stronger. too bland.
Saphy arrived and couldnt decide what to order either. she ended up with a chilli corn beef pie...
which was not bad to be honest except its pretty steep in pricing for a small lil pie like this...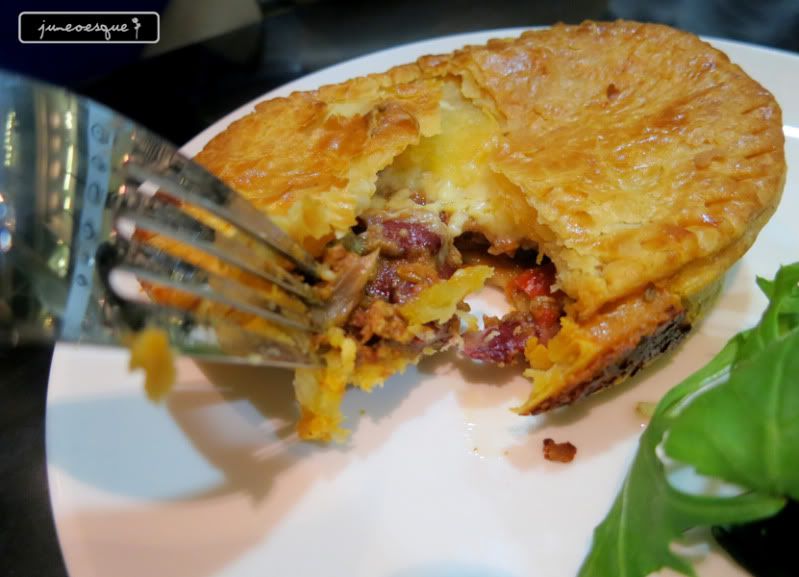 but what was AWESOME was their iced chocolate....
super damn good!!
its so thick and you can taste bits of chocolate.. its soooooo good! Cost a whoooping $6.90 though.
and as a result of our not impressed reviews, when sharon arrived, we decided to change venue.
took this in the lift of orchard central....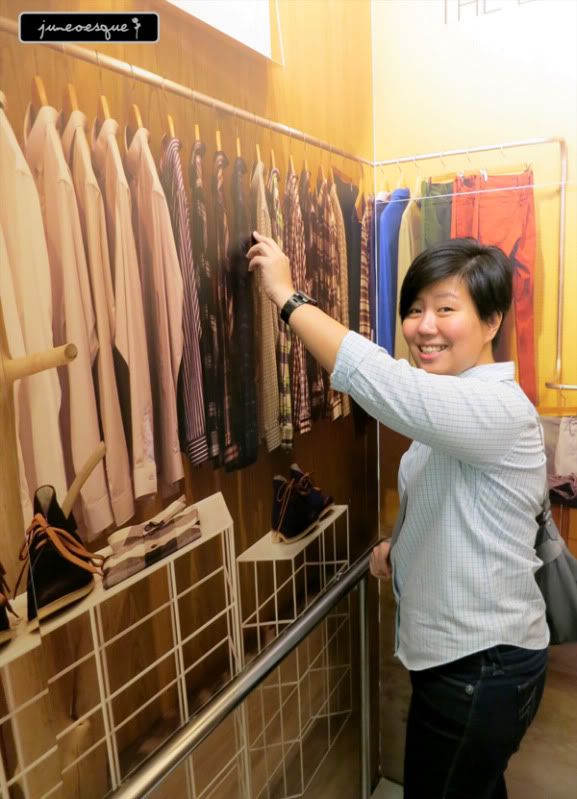 recommended the Wendy's Dave Hot & Juicy burger to them...
this burger is simply awesome. i love their patty! its juicy and i love the beefy taste! i think they use a different patty for their different burger coz i had at one point thought the cheap one piece patty cheese burger thingy uses the same patty so i thought if i ordered 2 it would be the same thing yet cheaper (cheapo mentality). i was so wrong.
sharon and saphy liked the recommendation! in fact, saphy said next time they crave for burgers, they will come back to wendy's.
i also recommended this to sonia some weeks back and she's been craving for it since!
another reason why i like wendy's is because they serve baked potatoes instead of just fries...
saphy ordered their chilli beef thingy...
we had a nice time having girls talk. but it was funny when i consecutively received calls from Kimchi, JJ and Jeff and saphy said.. "
we are so honoured.. u are so popular tonight yet you chose to spend the night with us!
" hahahaha