went bridal shopping (kind of) with loh gong zai and minako today. I think i helped him save another few hundred so he gave me a treat!
by the time we were done was around 9 plus and loh gong zai suggested going to east coast park for belgium food. turns out, it was brussel sprouts.
the fries come along with the mussels he ordered...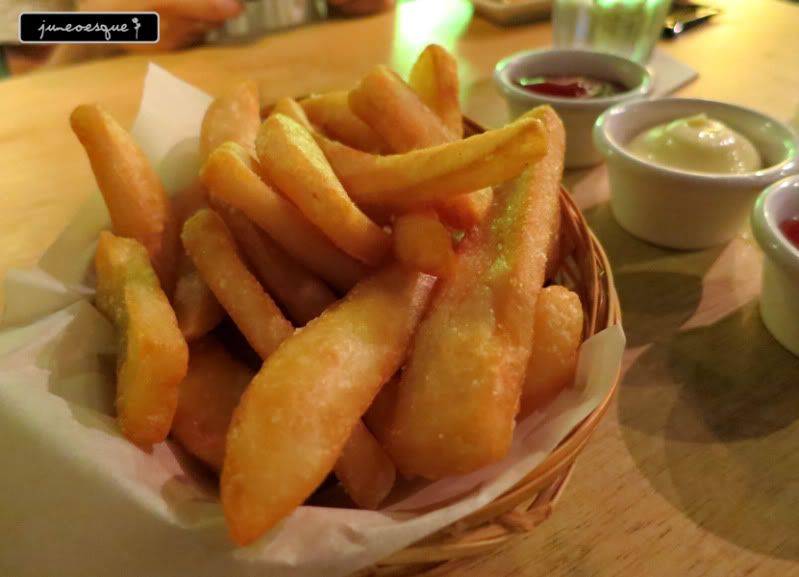 the fries are SOOOOO GOOD! not a fries person but omg.. the thick fries are just soooo addictive. very very yummy!
im not sure what cooking style he chose for the mussels but its very good...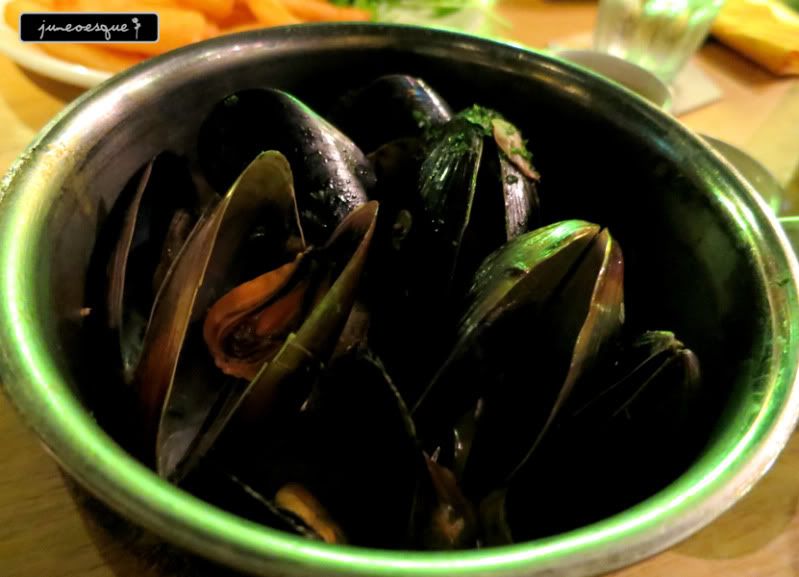 the sauce was yummy! mussels were decent although if they were a little bigger, i think will be nicer.
Minako ordered a steak tartare...
i think as of now, i've not found a steak tartare that i've found to be really super good.
for myself, i ordered a baked crab meat...
i like the good amount of crab meat but overall found the dish too dry. even the supposedly buttered mashed potatoes on top is just too dry.
loh gong zai had a roast pork belly which is awesome!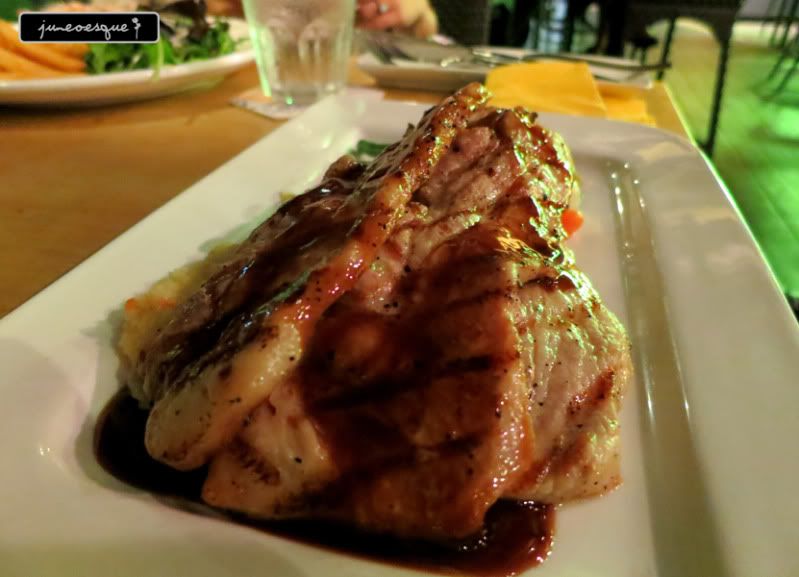 generous amount of meat, nicely grilled. the pork is tender with a good amount of fats. YUMMY!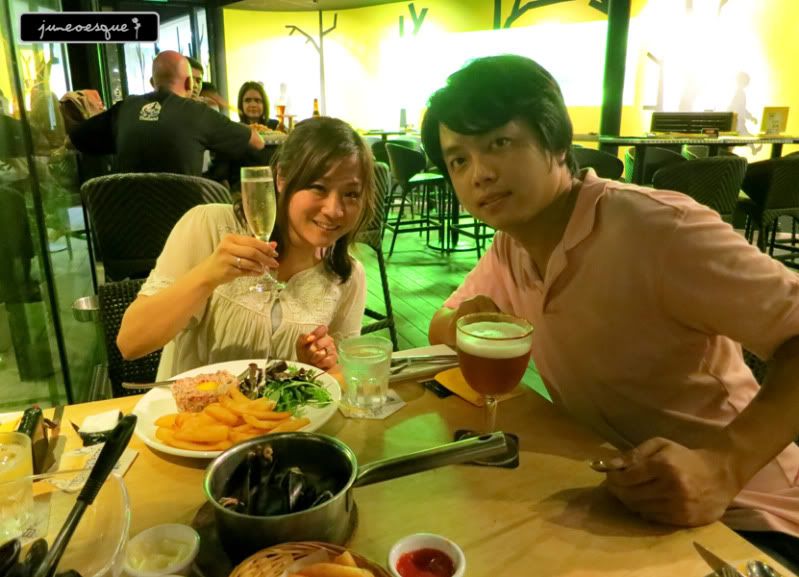 and thank you cute minako for the lifeline!! these are AMAZING!!!!
i would say, these are heavenly!! they are soooooo good! and not sold anywhere here in singapore... i cant even find them online!
i love these!
mummy was quite funny. the next day i got home, she asked me.. "
that tin of biscuit in ur room very big tin hor?
"
so i said to her.. "
ya.. u cannot 偷吃 hor.. u can only have.. erm.. 2?
"
den she went.. "
here no sell meh?
"
i replied.. "
dont have.. only japan
"
she replied.. "
u can go online mah... go to their www
"
and later when i went back into the room, hahaha i realised mummy already 偷吃 1!!!
but ya, sadly they really don't ship over to singapore.