because our appointment was around Raffles Place, we jio-ed Shuping for lunch and i jumped at requesting for the lunch to be at The Salad Shop!
i love the salad shop's salad! i love how i can choose sooo many things into my salad! i love their spinach, mushrooms, almond flakes, blue cheese, seaweed, parma ham, smoked salmon... i love it! and i will actually miss it! sadly they are only open during office hours and only on weekdays since they are within the CBD area. i hope they open up more outlets!
premium soup for today is black cod with scallop...
which is decent soup i guess.
my favourite salad!!
and 2 of my favourite girls....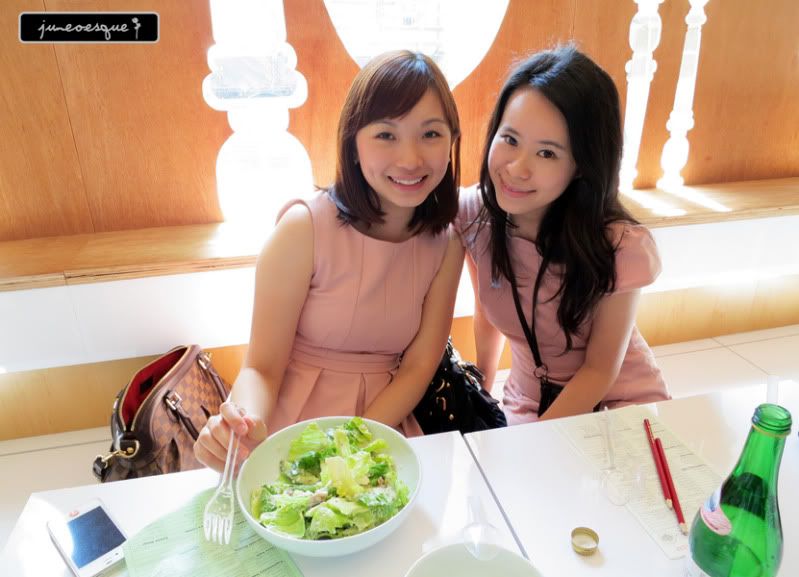 me!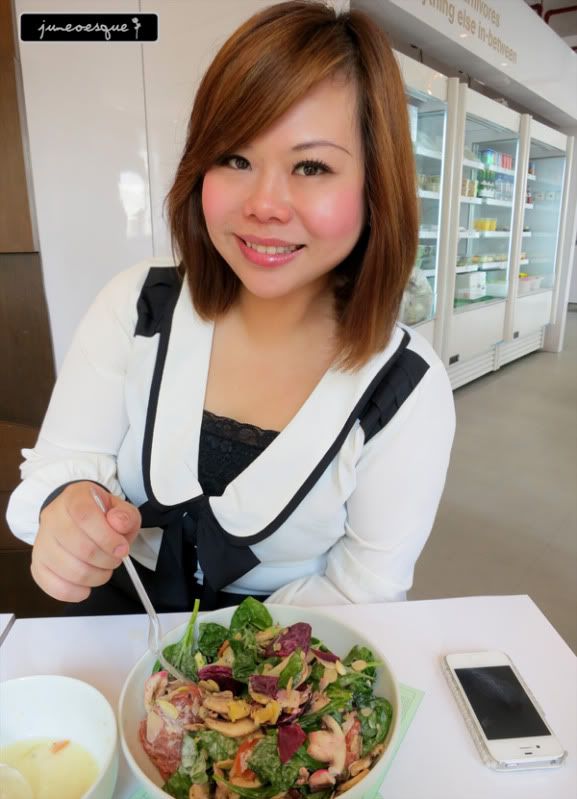 cant help but need to say.. damn im photogenic! if only i look the same in real life! hahaha
today is a packed day with appointments back to back. and after work, i headed to Stella's office for dinner with her and Marc. We are buying her BBQ crabs...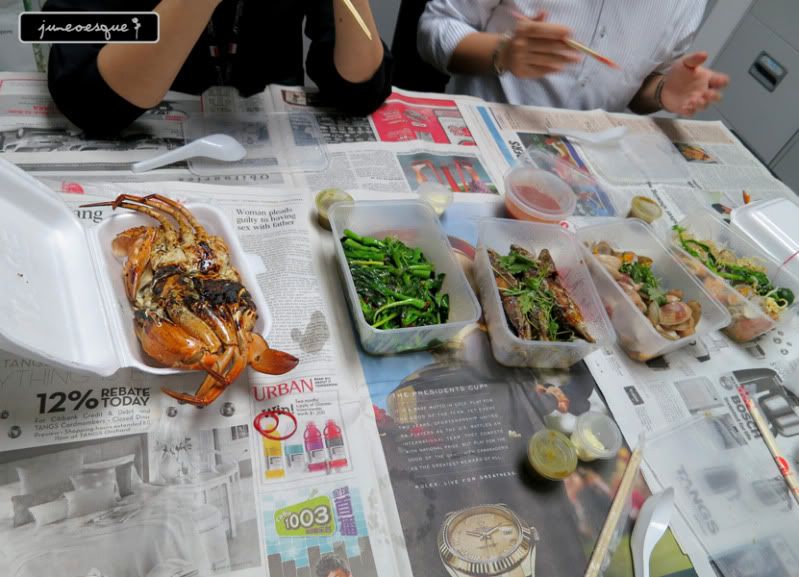 Happy Crab!!
first time trying their other dishes other than just the crab. the bee hoon is pretty good! the texture is quite special. the lala is also decent.
and of coz, the crab is SUPER GOOD! big with loads of crab GAO. yummy yum yum!
really tired. stayed all the way till 11 plus and im really exhausted. i think im really turning old!!
i really miss EMB1! been hearing lots of good feedback about my work previously from different people. some are direct compliments whilst some are passed on to me. really makes me feel glad. Thank you really for the recognition! if only other aspects of my life is faring as well. haha