dinner with loh gong zai and izzy to discuss about loh gong zai's wedding. YES! my loh gong zai is getting married! and coz his lovely bride is far away in japan, his sweet loh por zai has offered to help him with the plannings (yes, i so 不要脸!)
we went over to skinny pizza for dinner since he has not tried it before. sadly they were out of my mashed potato today. so to make up the 3 sides for $15 offer, we had the seared brie cheese which was apparently a skinny pizza favourite...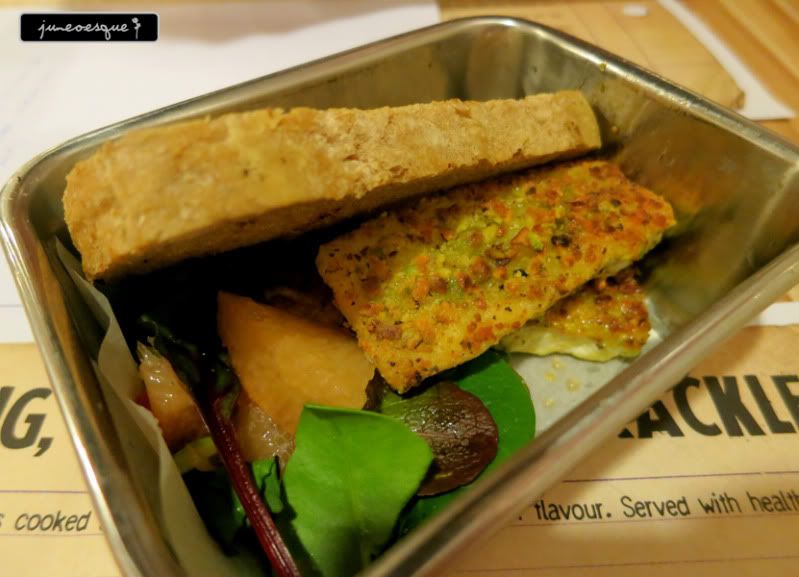 my first time trying this.. i think its decent (i prefer my mashed potatoes!!) while loh gong zai thinks its not bad.
pork sausage...
skinny but relatively juicy so its not bad in my view.
yummy truffle fries (but today's truffle taste was low)...
truffle mushroom pizza...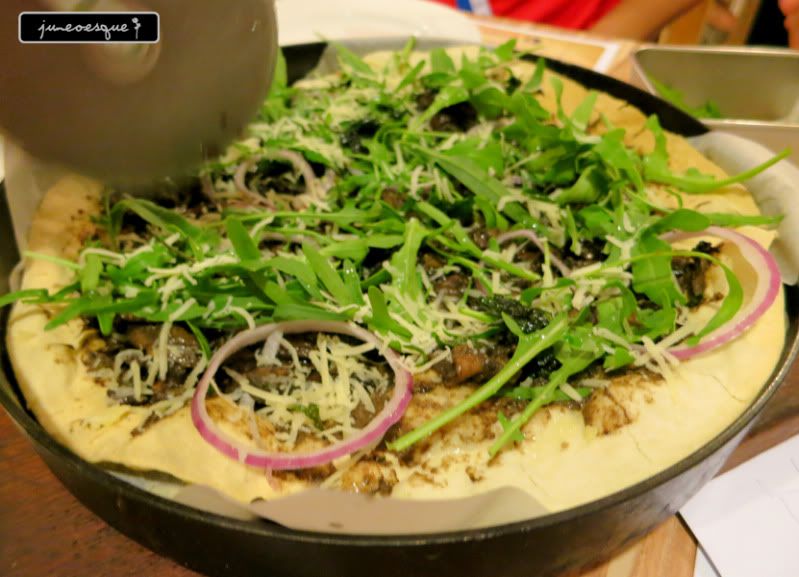 yummy!
squid ink paella...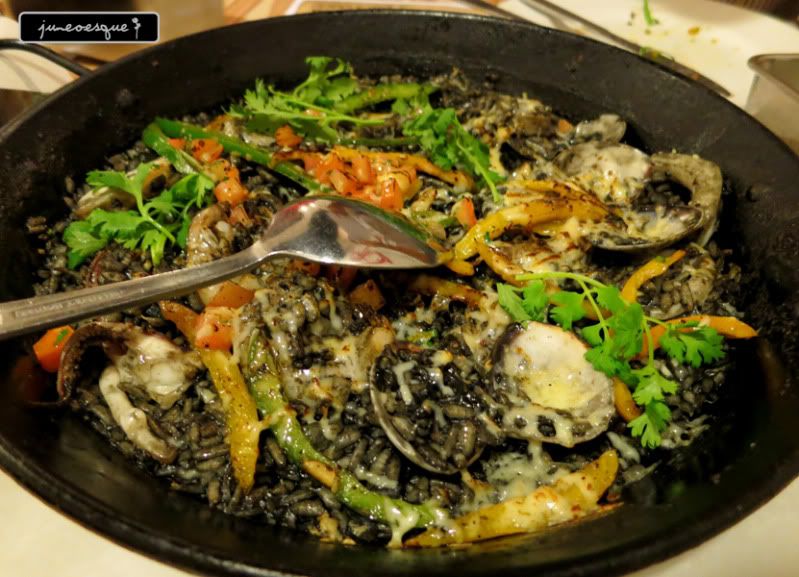 nt bad though i think i would have preferred the squid ink pizza.
izzy and loh gong zai....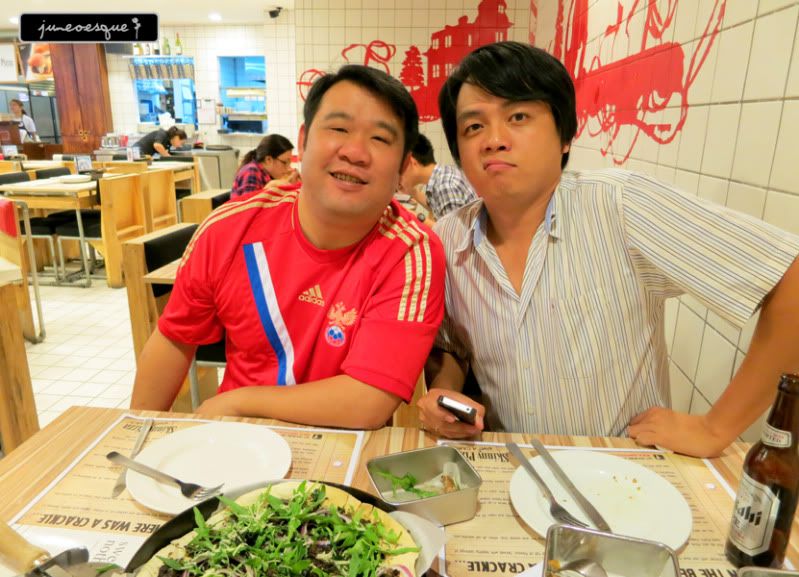 after our discussion and fact findings, i asked the guys if they would head over to Jones with me for dessert. i'm so lemming for the red velvet cake!
red white red white, so matching with the NDP!!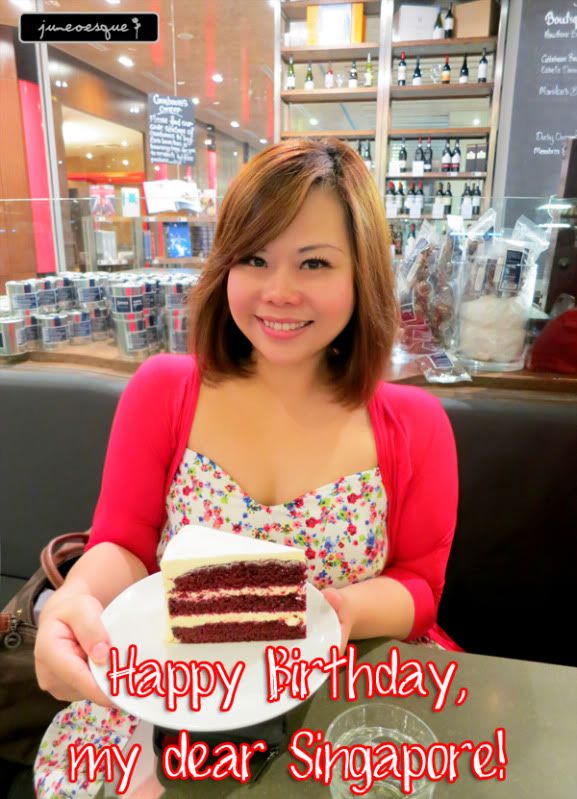 and the guys' hot drinks...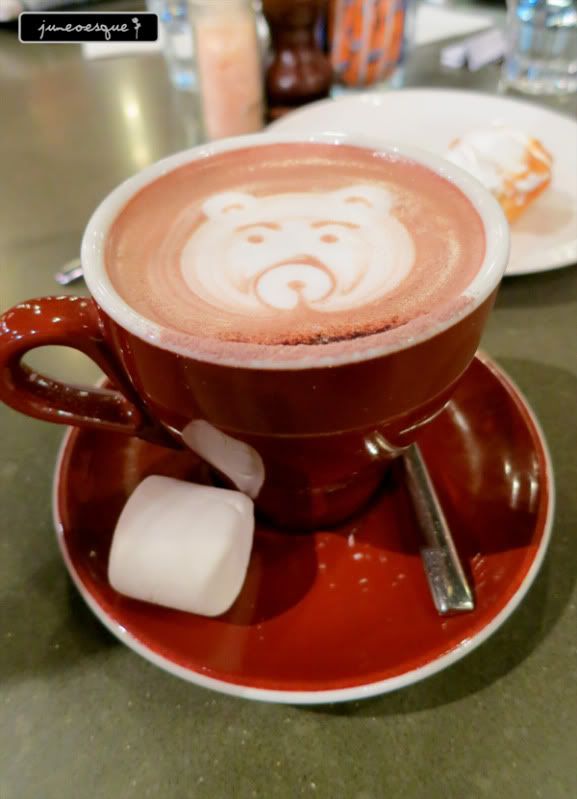 and i'm not sure if you were like me, to have heard that news about our you-know-who for the past couple of days? well, i didnt exactly stay home to catch the NDP but as i was at my lift, i overheard my neighbour commenting while watching TV.. "
ay... li kua, yi lua yong eh!
" so i guess he is still alive! Yay!
i did later get home to watch catch up tv on xin.msn. i didnt watch the whole parade, just forwarded to the part where he arrived... WOW.. the part when he arrived and everyone stood up to cheer him on is quite touching.. i
lau bak sai
!
Happy Birthday Singapore!