Dear dear and i have typically been 'play' mates. as in we'd catch plays together! But over the past year, with my tight financials, i've seldom been catching plays. the other day, dear dear was asking if i'd like to catch Annie which i do!! Annie was one of my favourite movie since i was a kid. i remember i used to enjoy heading to the library to watch Annie over and over again! the other show would be The Sound of Music!
so yes, i told her i'd love to watch so she arranged to get the tickets for today. and since her birthday is just round the corner, we decided that we'd celebrate her birthday today as well.
was supposed to head to Mozza but it was fully booked so we headed to DB Bistro instead.
complimentary bread...
creamed spinach which i already know is nice from my previous visit...
pretty dear dear!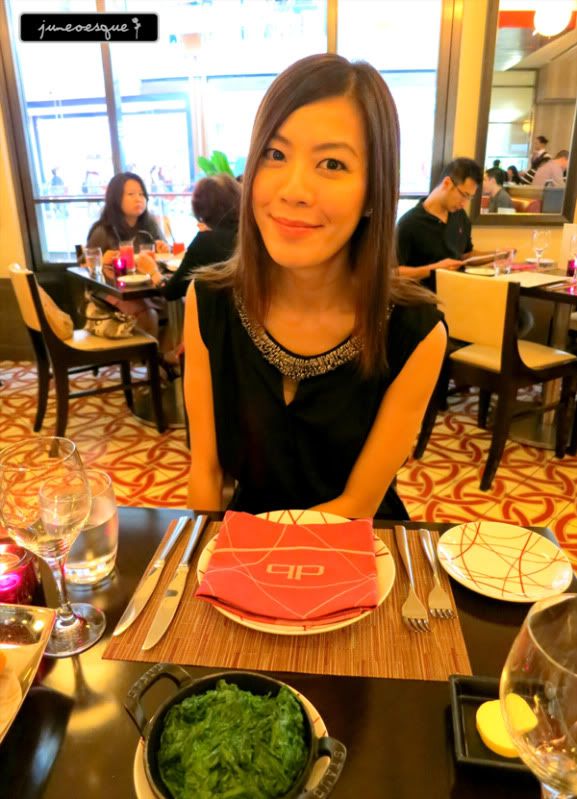 dear dear had a set dinner which comes with tomato soup...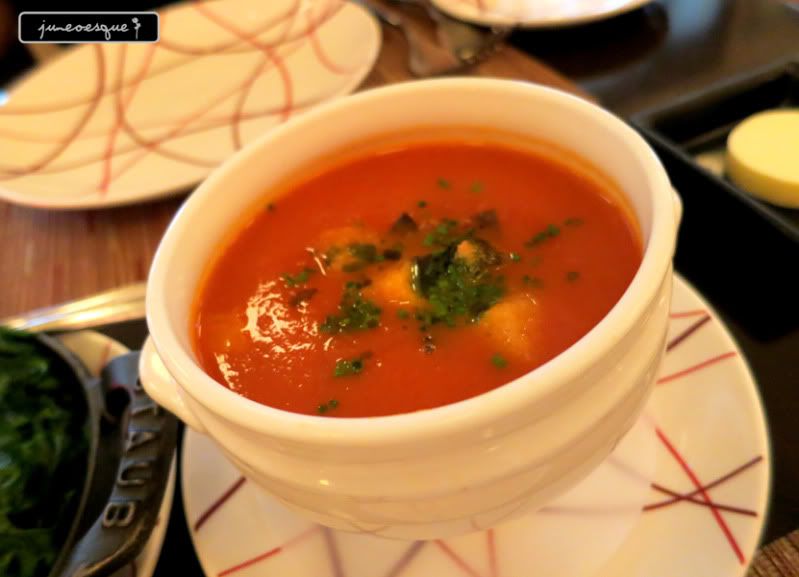 her main course was steak with mashed...
it was pretty good.
i tried the frenchie burger since i've tried the db burger for a couple of times already and i find the db burger overpriced considering the foie gras inside is way too small a piece.
i'd say my frenchie burger is pretty decent...
but still pretty overpriced. i think till date, my fav burger for now is Wendy's burger. their patties are so juicy and the beef taste is just right!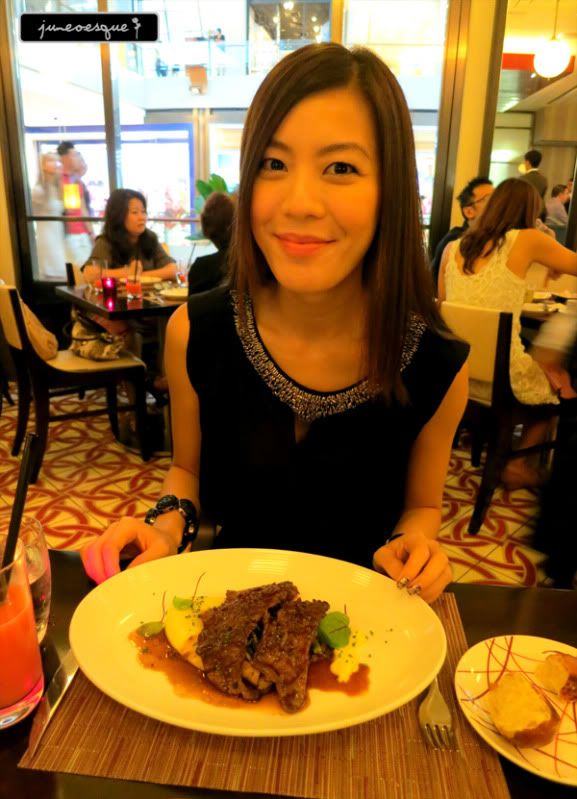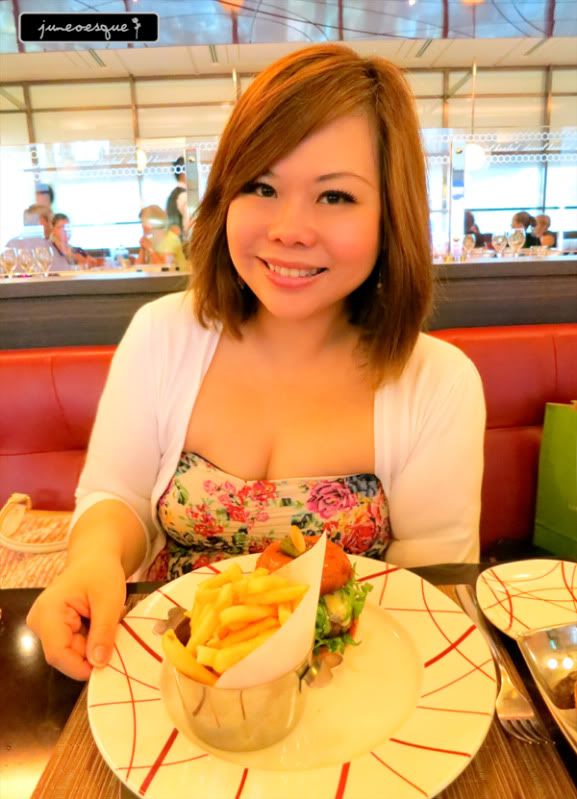 also managed to get the servers to surprise dear dear with a candle for her dessert...
happy birthday dear dear!!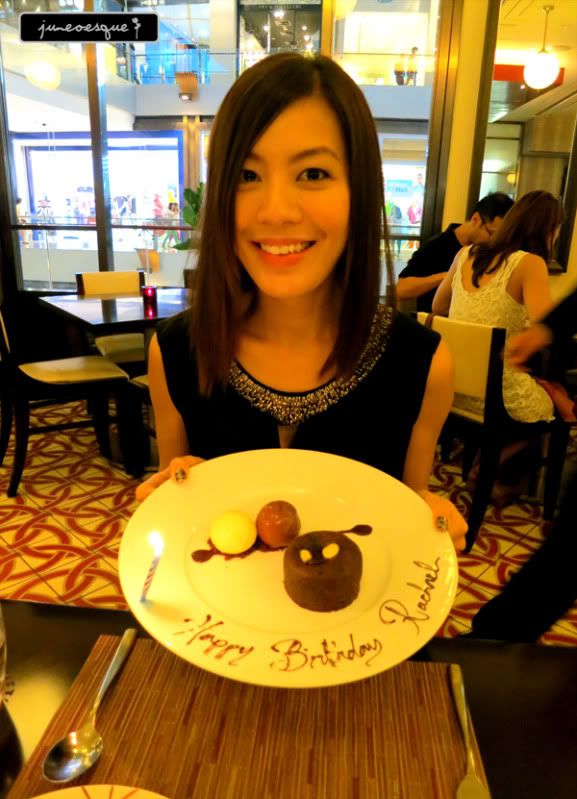 and her with her present from Samantha Thavasa!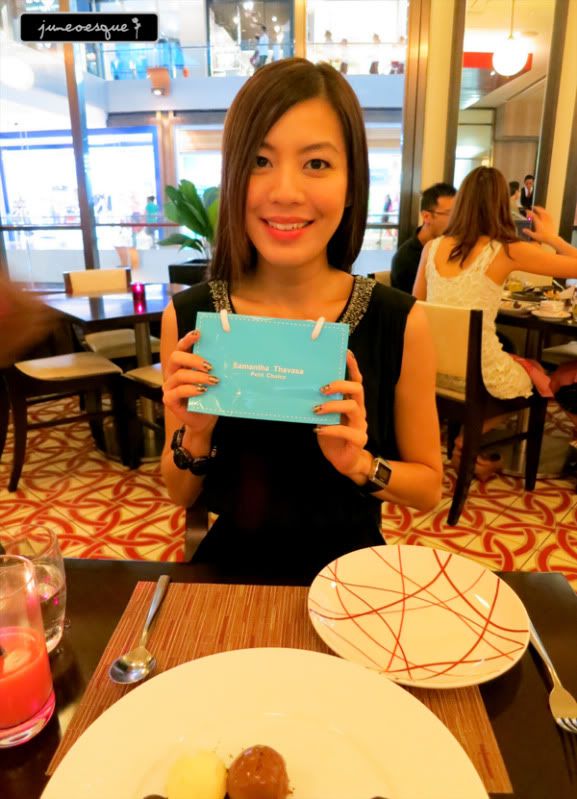 the warm lava cake is pretty good...
if only they were more generous with the vanilla ice cream though. haha
been a while since we caught plays together!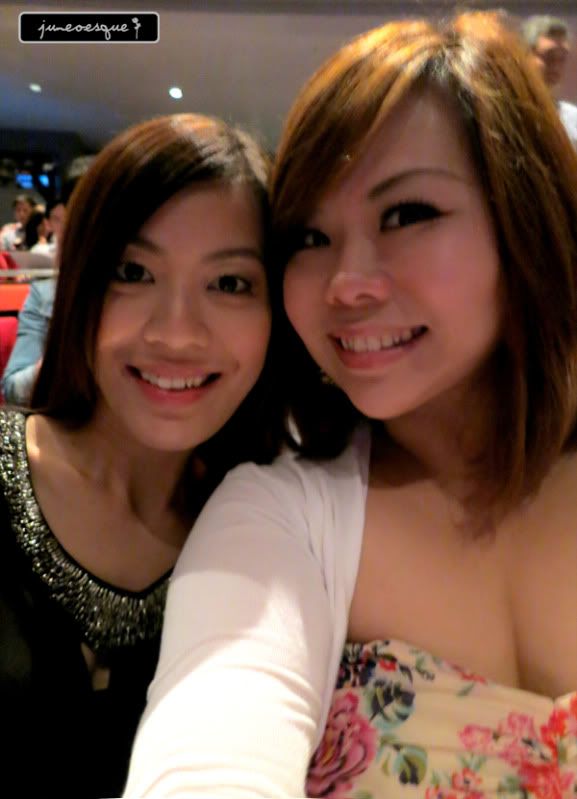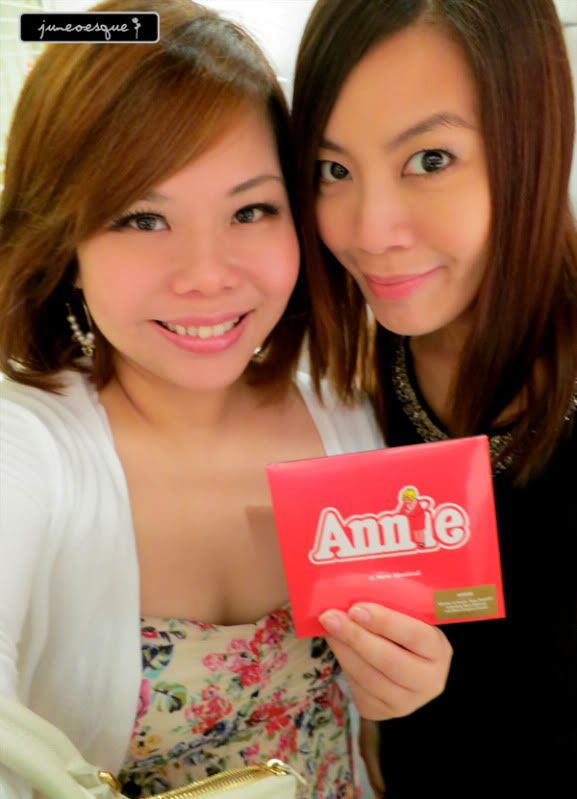 overall, this annie was not very interesting in my view. the story build up was not there. i think i prefer the old movie much better. this one didnt show how Oliver Warbucks and Annie grew attached to each other. it was very briefly brought across and didnt manage to really tug heart strings (in my opinon).
after the play, we continued to shop around a bit coz it was MBS anyway. they have a new Victoria Secrets there! OMG!! i saw this toiletries bag that i really liked.. but its freaking $100 odd! WHY SO EXPENSIVE? i cannot understand why VS is so overpriced over here! But VS things are so pretty! anyway, i decided since im not exactly travelling soon, i guess i don't need a toiletries bag yet. i shall just leave it custody of the shelves in the shop! haha
check out the big breakfast set that dear dear got for Niki!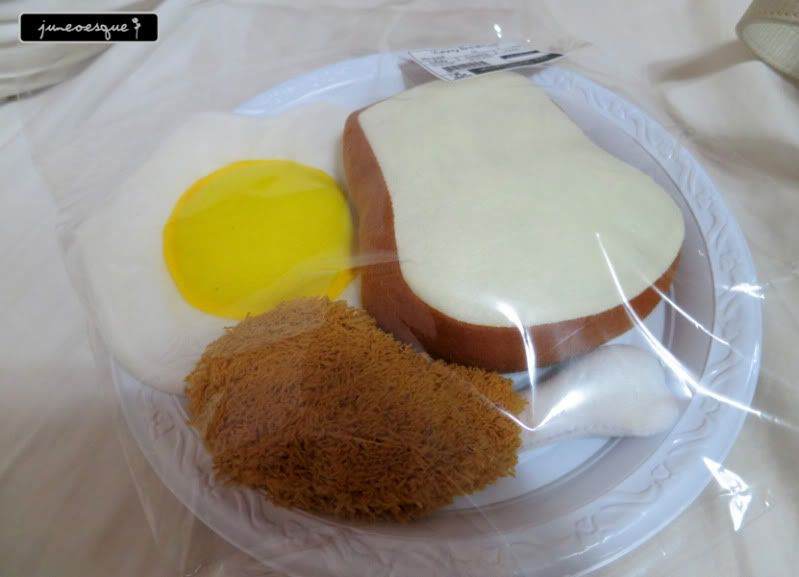 so cute right?