i have been helping chris coordinating and linking him up with contacts for his big day today! he is going to propose to dear dear tonight! he has also invited for me to come join in. but as his proposal will only take place around 9 plus, i headed for dinner with Izzy first.
was not sure what to eat for dinner initially.. xinying actually offered to come pick me up for thai food at golden mile! but too late coz izzy and i already ordered. we had sakae sushi's teppanyaki. i've heard my cousin wendy said that their lobster set is nice but today we didnt order that...
the chef..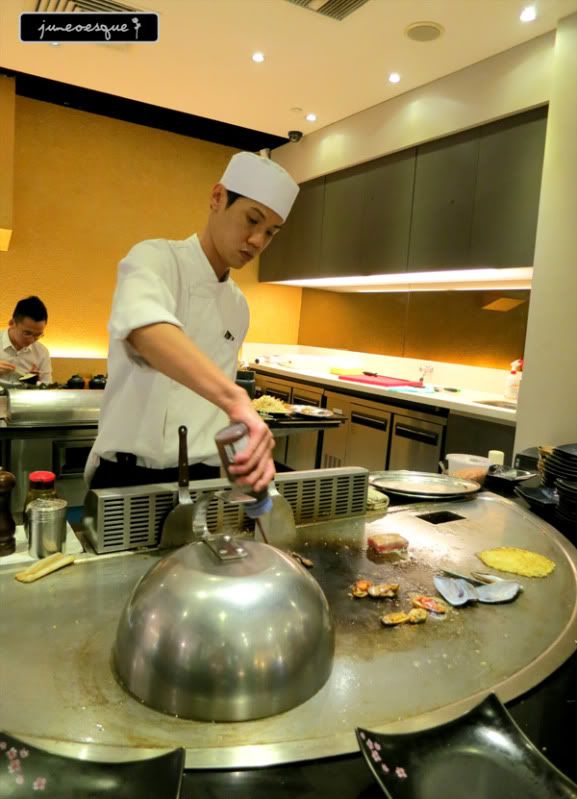 not the chatty kind of chef but its fine.
edamae...
sword fish and salmon sashimi...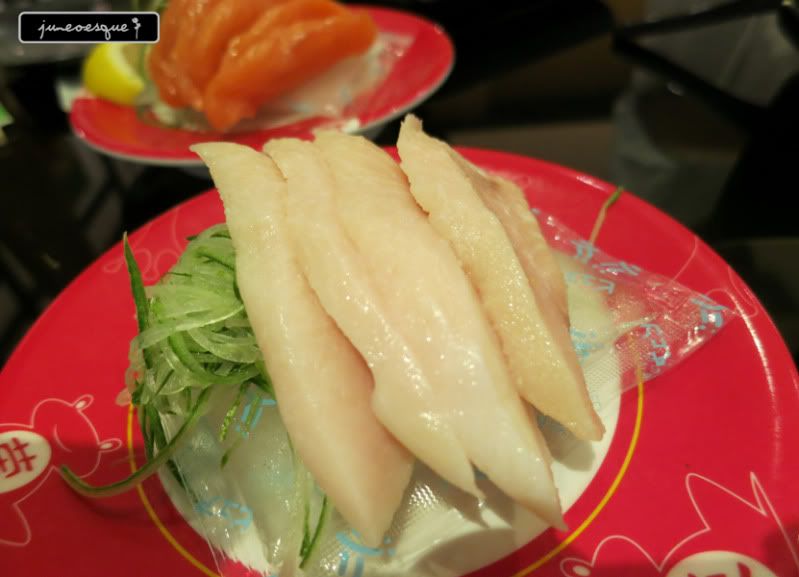 i like sword fish sashimi! their sashimi was decent but not really very fresh.
the cooking of our orders...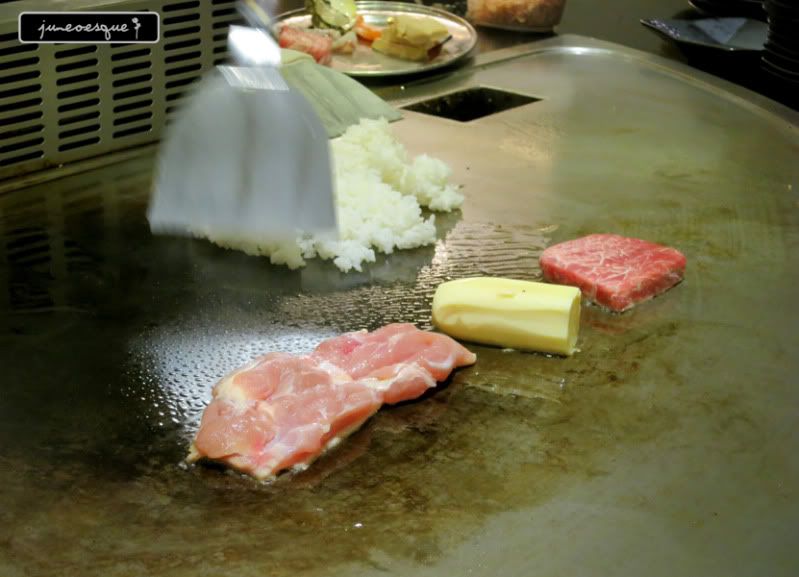 the garlic fried rice...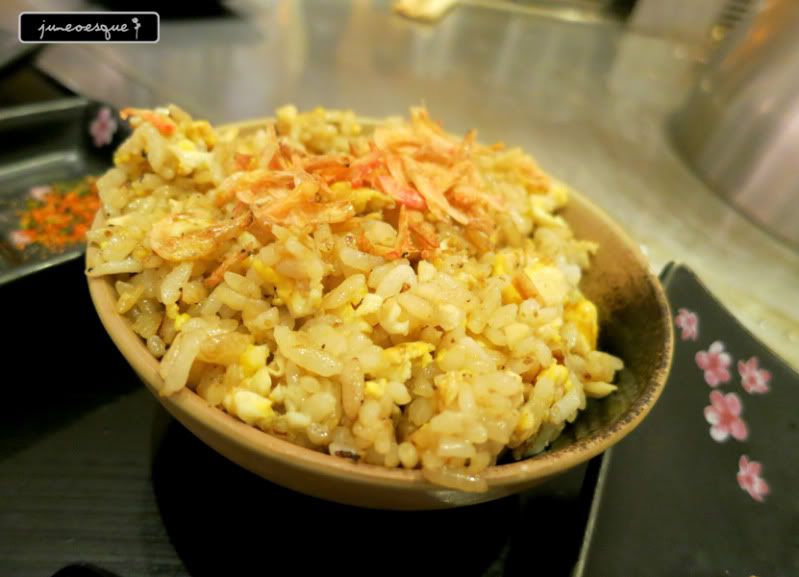 pretty good.
my beef set which comes with foie gras....
izzy had his first try of foie gras and i think he loves it too!
their beef cubes are soooo tender. soooo nice!
izzy had the chicken set...
and their cute chawanmushi!
contained using an onion skin like thingy!
and after dinner, we headed over to MBS's Kudeta to await the moment!
顺便 take pics of the nice view!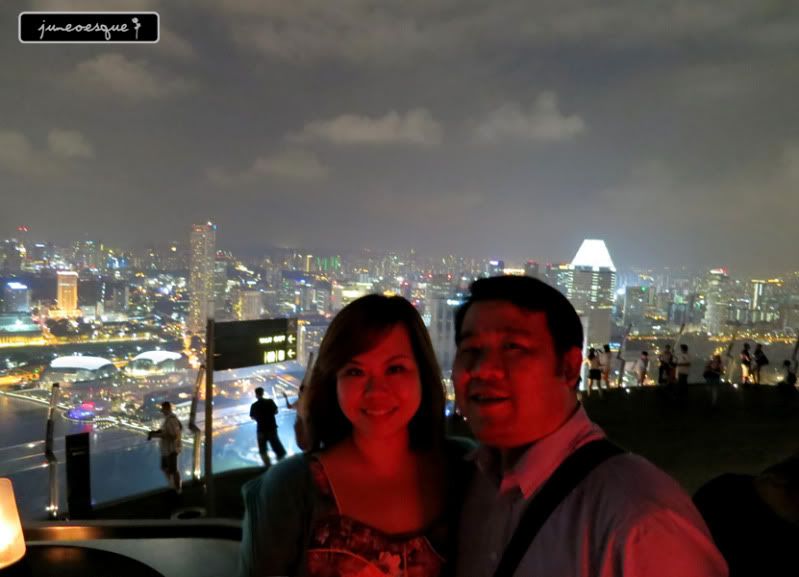 Chris other 'helpers' for the proposal...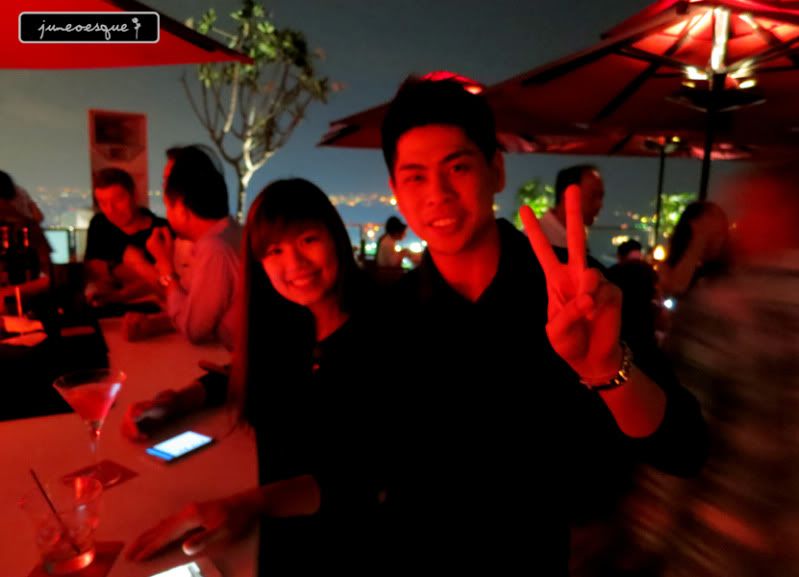 both very friendly and chatty peeps! we stood for almost about an hour waiting for chris to signal us to go over!
Chris had a good plan. he freezed the ring in an ice cube and arranged for the server to include it in the drink. he den prepared a fake present which consists of layers of boxes where dear dear had to unwrap box after box and the final smallest box will indicate for her to look into her glass instead. once she sees that, the server will appear with a big bunch of roses and so will we to help with the videography work!
and needless to say, it was a success! his words were quite
gam dong
, i almost teared too!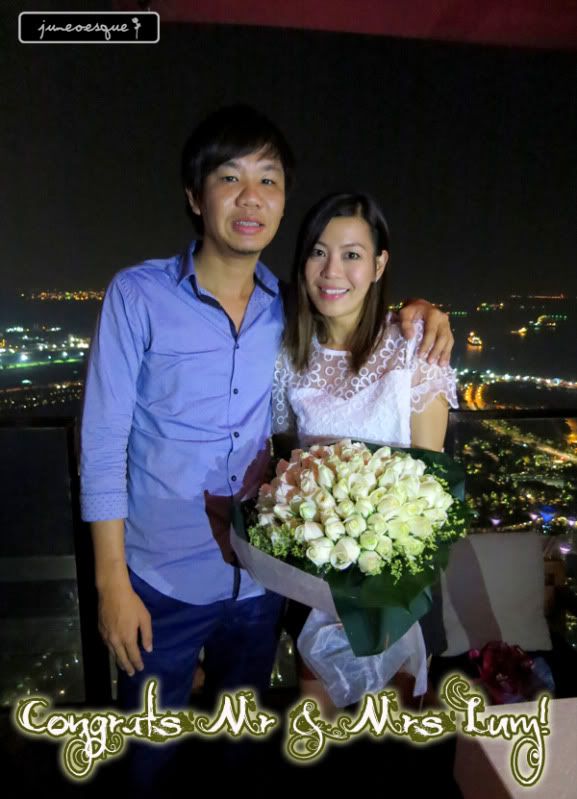 this is a pic he previously sent me when he was testing out on the freezing of the ring within the ice cube...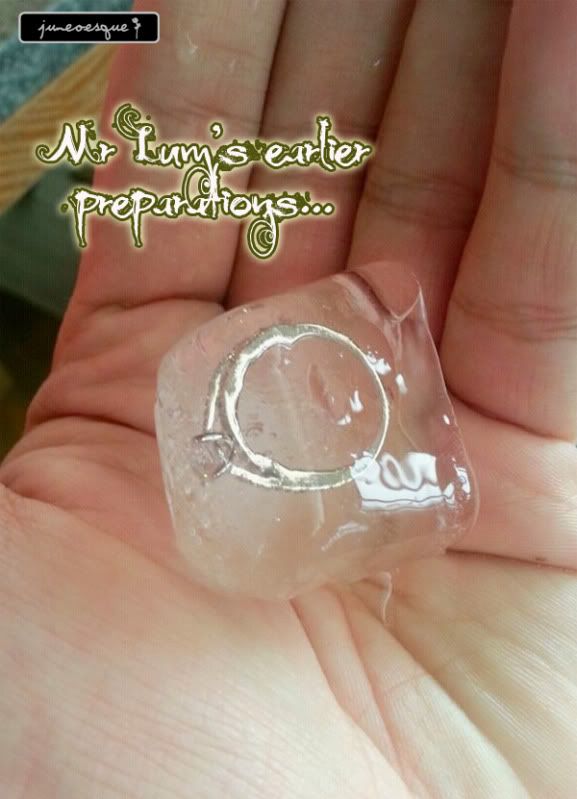 the card dat tells dear dear to check her glass....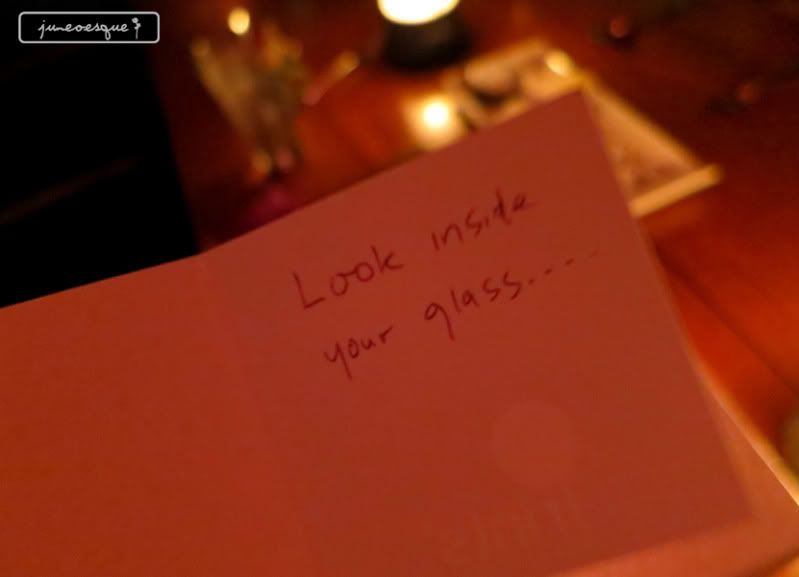 and because the ice has not fully melted, chris had to suck to melt the ice!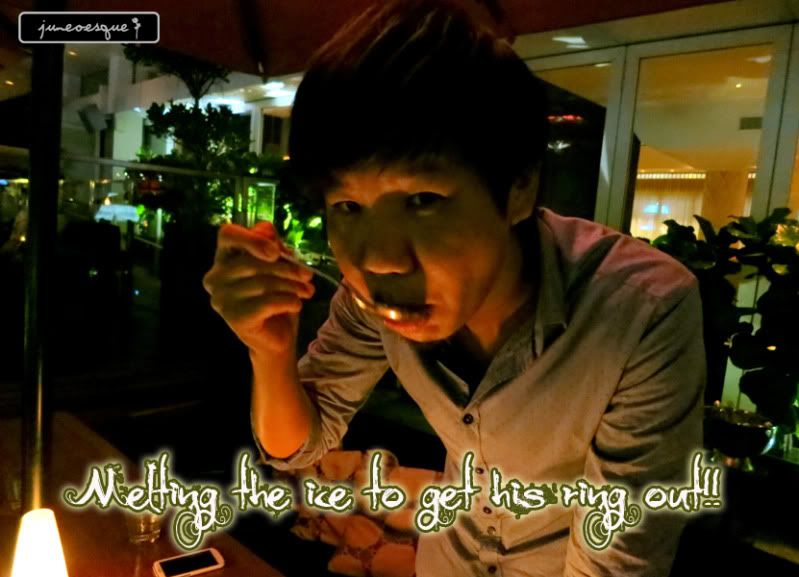 so meanwhile, we cam whore!! hahaha...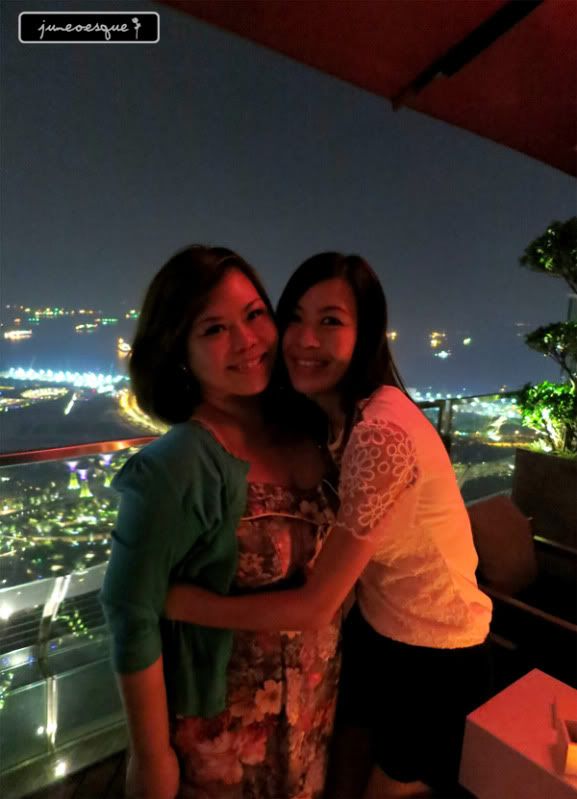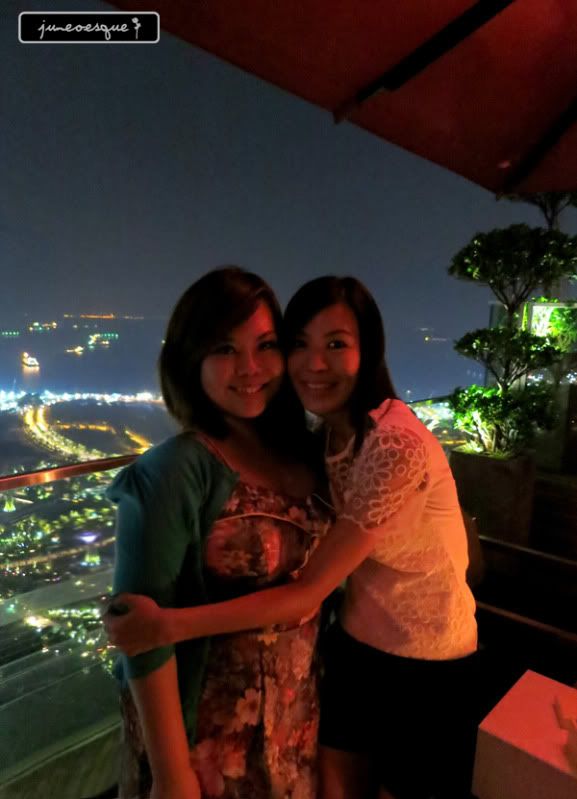 and when he was ready....
beautiful moments!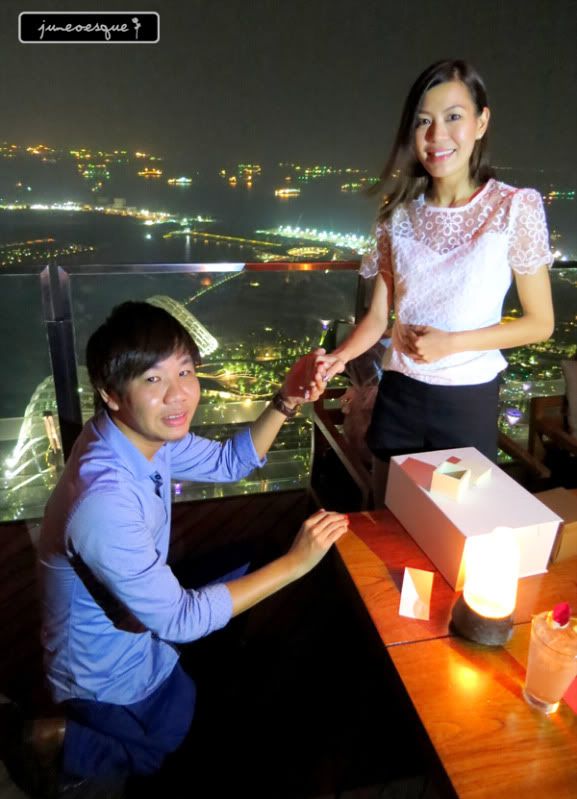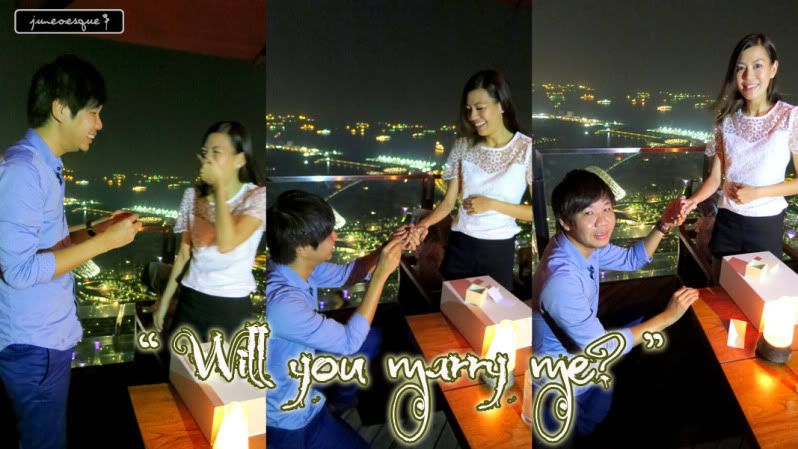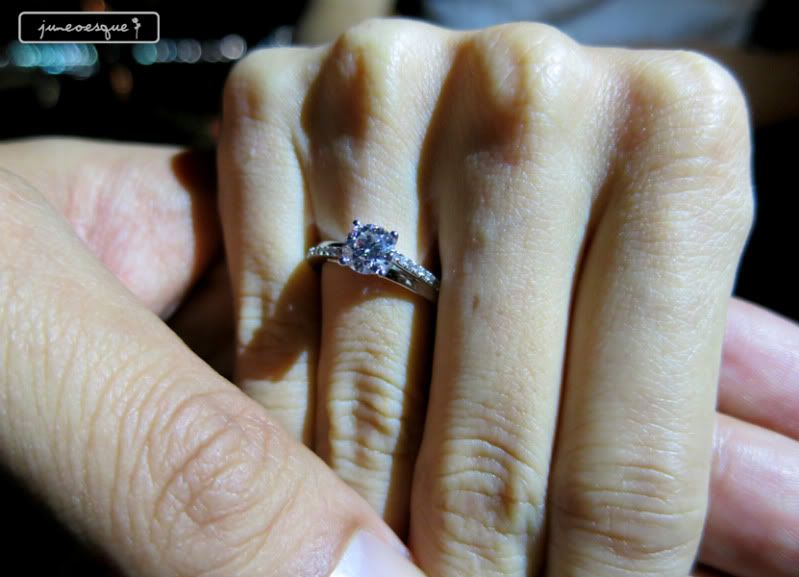 congrats to my dear dear!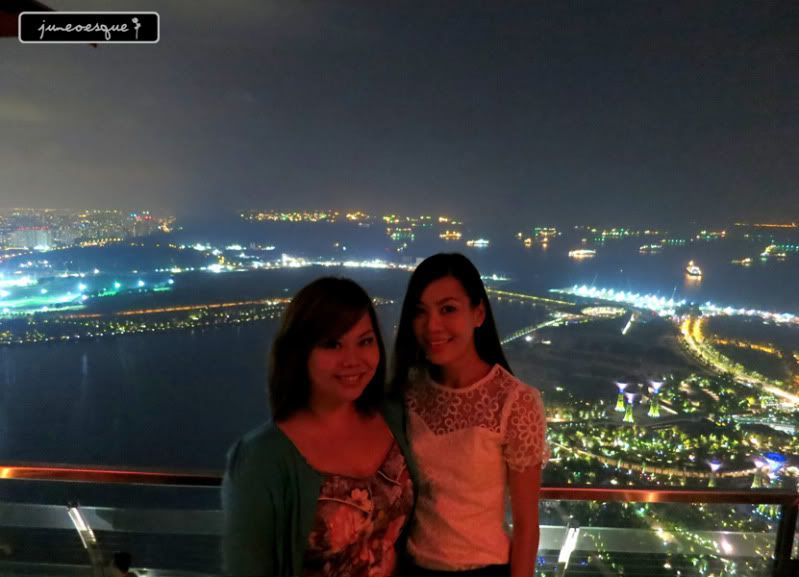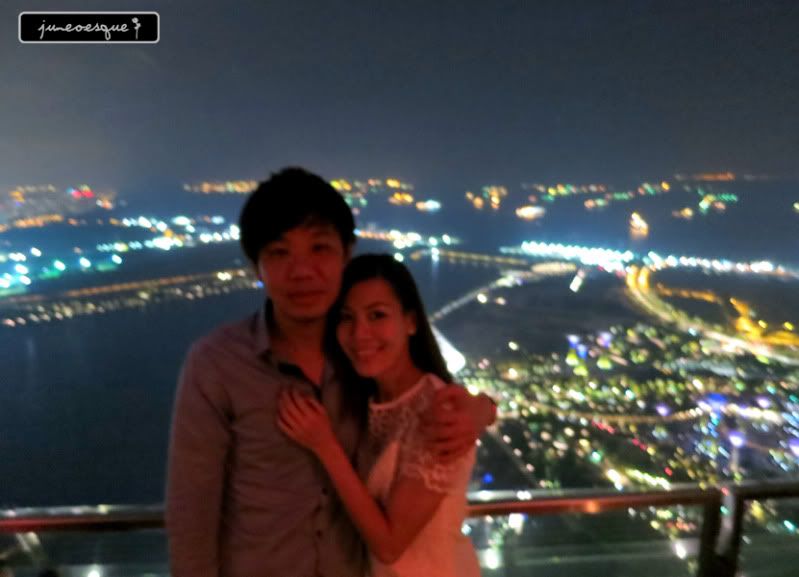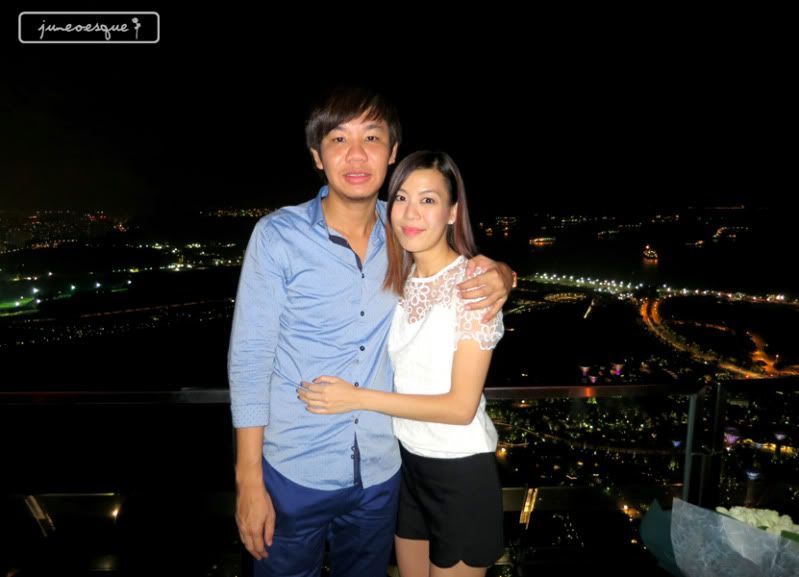 qiu hun cheng gong!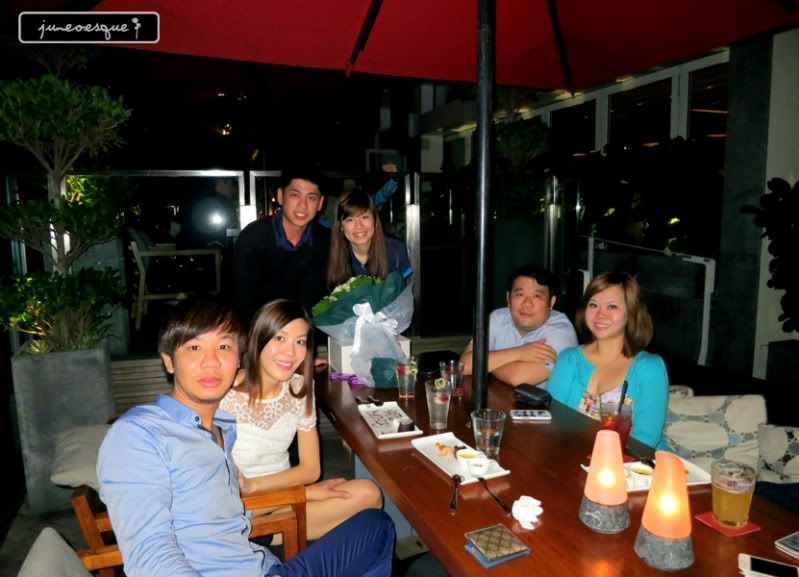 and there's part 2! it so happens that tajie was trying to let out a room booking at MBS for tonight at only $300. So when i asked Chris, he said ok right away and i linked them up.
and because i also linked him up with Janice from Ku De Ta, Chris now calls me his 军师. haha
and yes, check out the spacious and nice MBS room...
with a great view!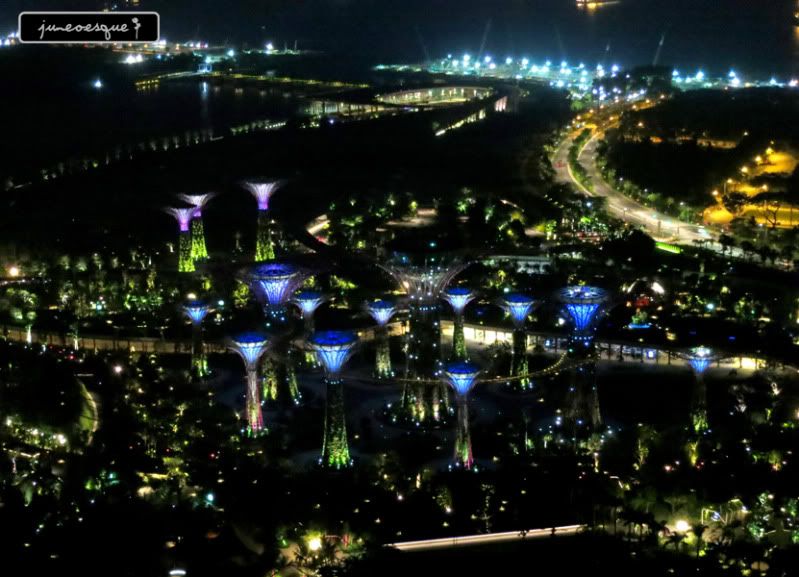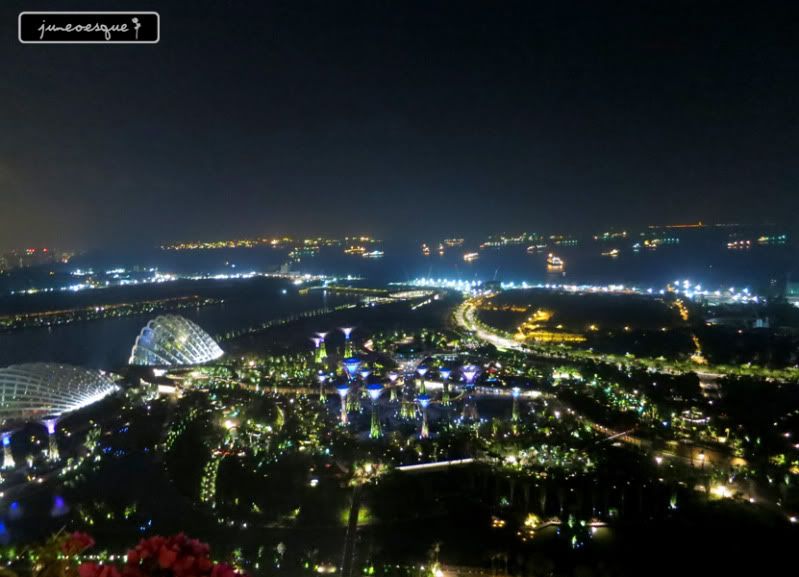 congrats again dear dear and chris! may you have a blissful marriage!
and back home, mum was so nice, she changed the sheets for me! and these sheets are from Joanne for my birthday! thank cute!!