Shaun came to meet up with us for lunch. Emb1-ers are reunited again!
We had lunch at Saizeriya...
the lunch here is soooo cheap!! wonder why they don't really have crowds. food is farely decent too.
salad of their set meal...
smoked salmon at only $2.90 (or $3.90).. super cheap!
seaweed ($1.90)...
fishy's pasta (i think its only around $5.90?)
escargots (around $5.90)..
my italian cheese chicken steak with pork slices...
yummy! i cant rem the price but i think its only around $8.
crystal's hamburger steak....
and shaun's grilled pork...
and desserts!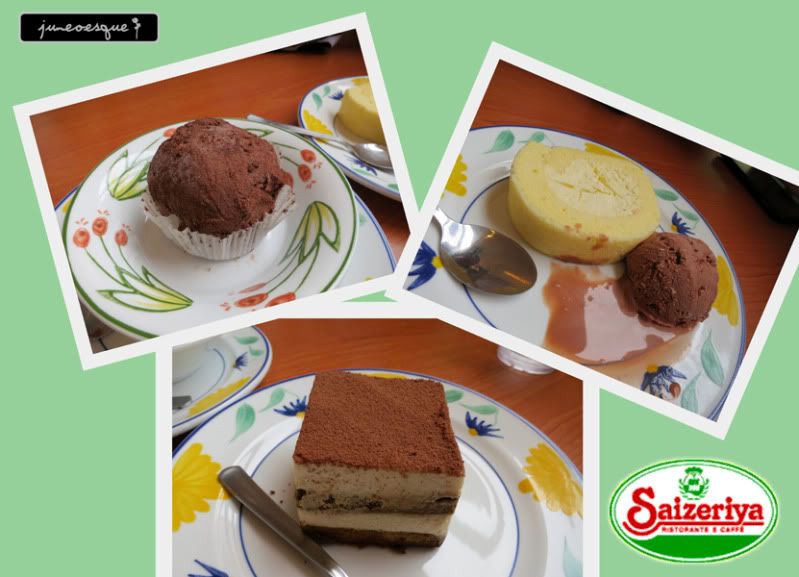 i cant rem overall the meal came up to $30 odd or $50 odd. But its just mad cheap! shaun treated for the meal!