over at katong shopping centre choosing a new domestic helper with my parents.
we did lunch over at the famous chicken rice stall...
even my parents agreed its good. especially the rice and the soup! the soup is those home brewed soup. yummy!
after that, i got home to pick up niki for her first outing! truly her first outing. my poor baby was trembling on the cab ride.
we soon arrived over at Leo's place and saw Hugo!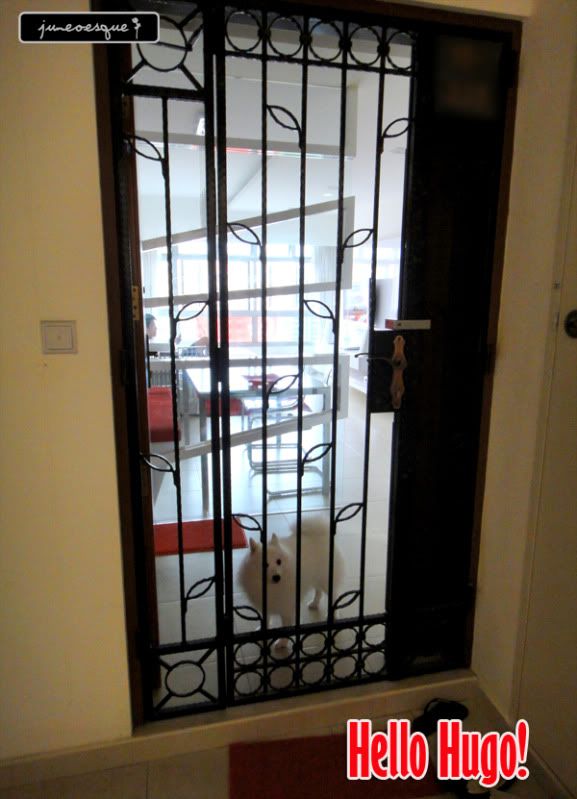 and as we arrived, Niki refused to get out of her bag... hahaha...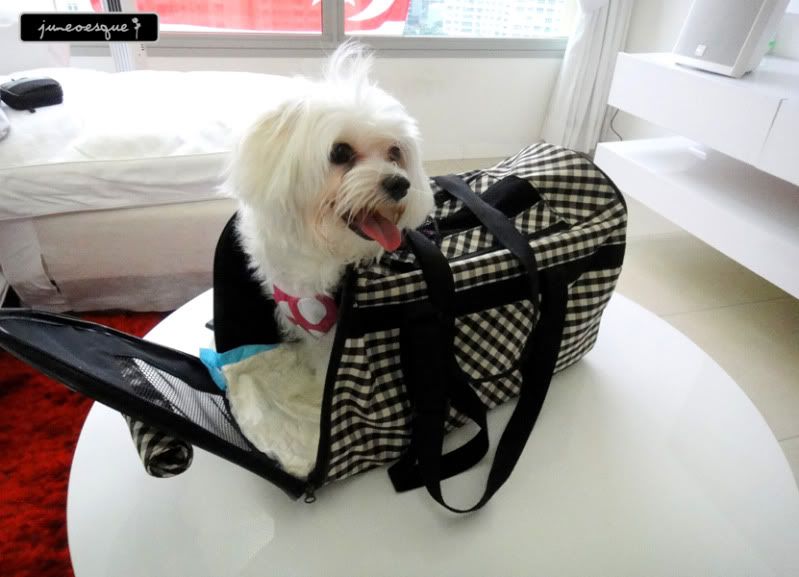 Qiuting has cooked a spread with us!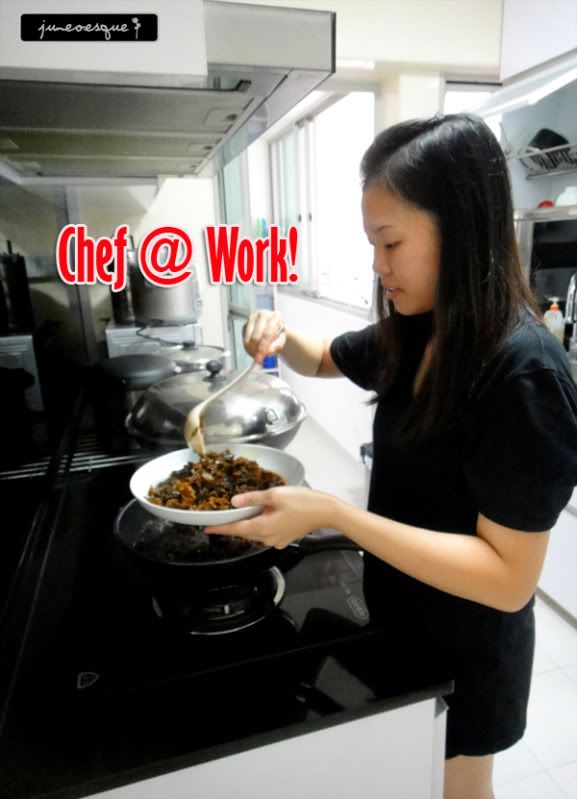 Leo's bachelor pad...
Hugo couldn't get Niki out..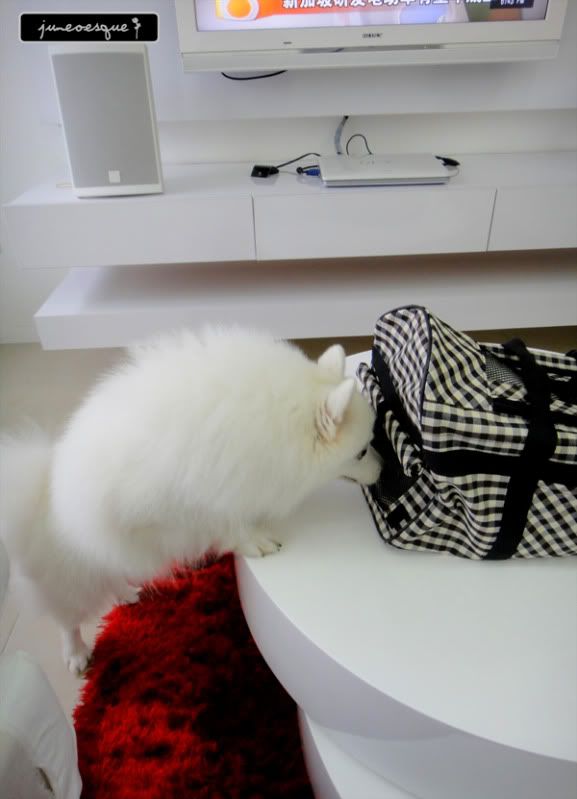 Leoie tried to lure Niki with treats...
den we tried to get them acquinted in Hugo's play pen...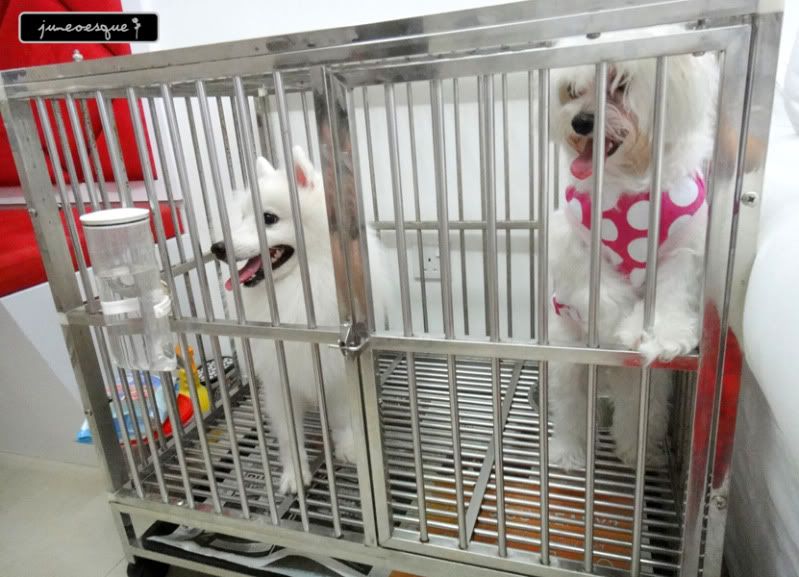 and Softee arrived!!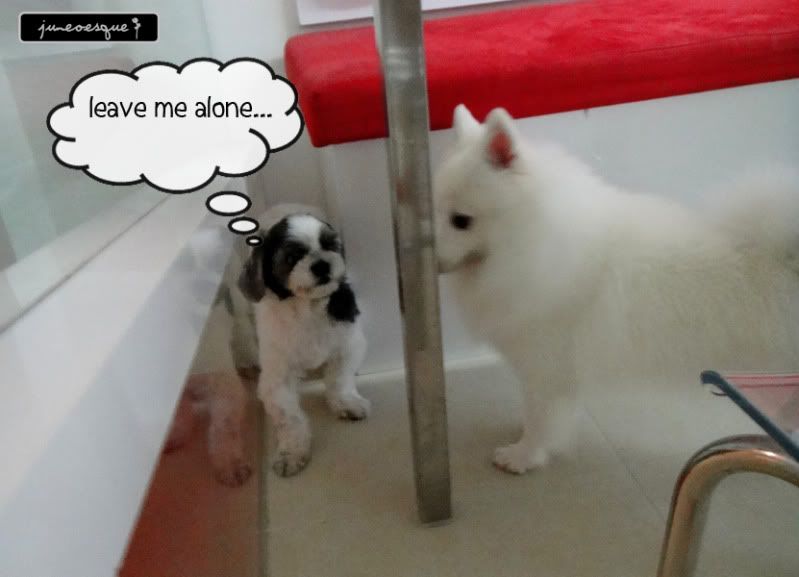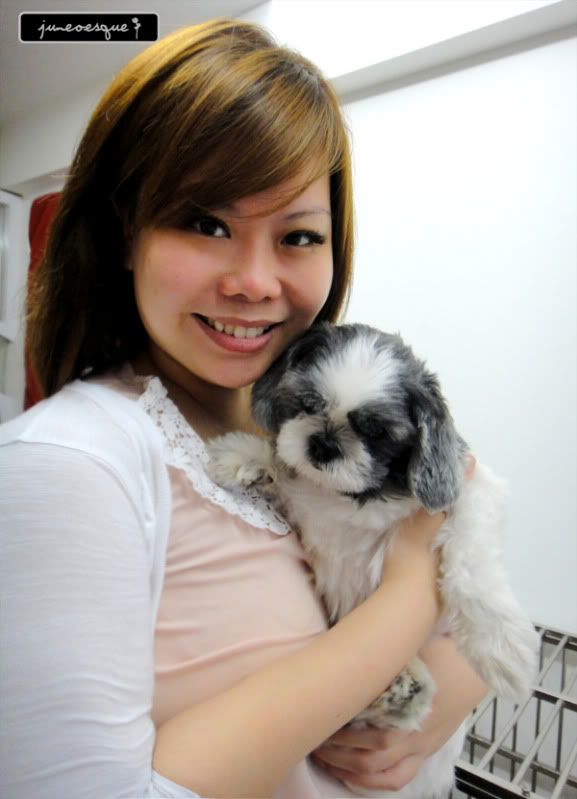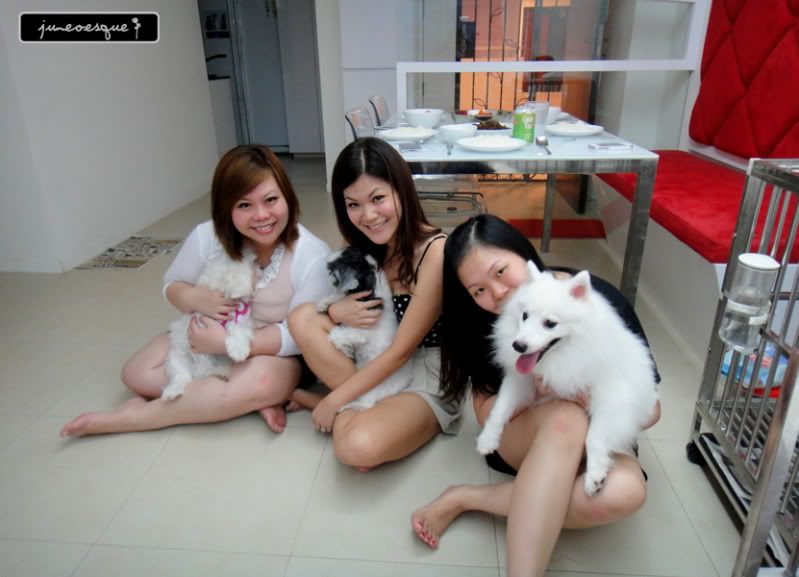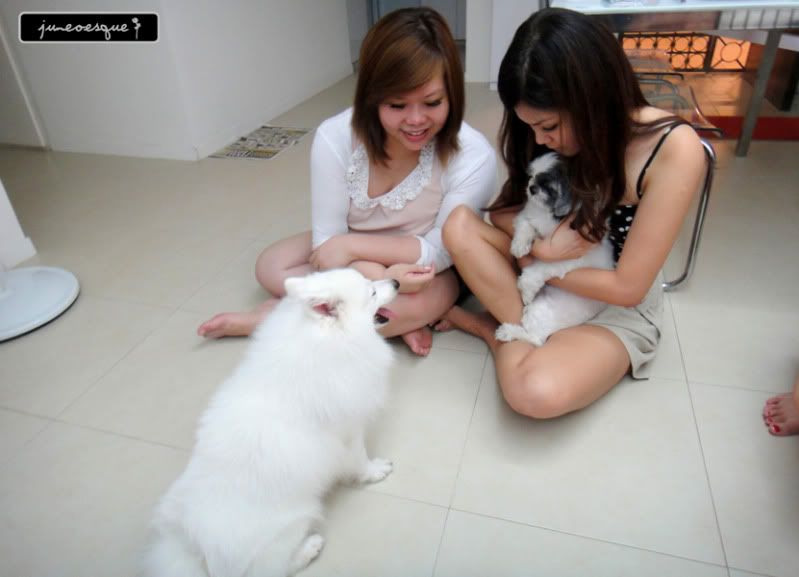 the spread by Chef Qiuting...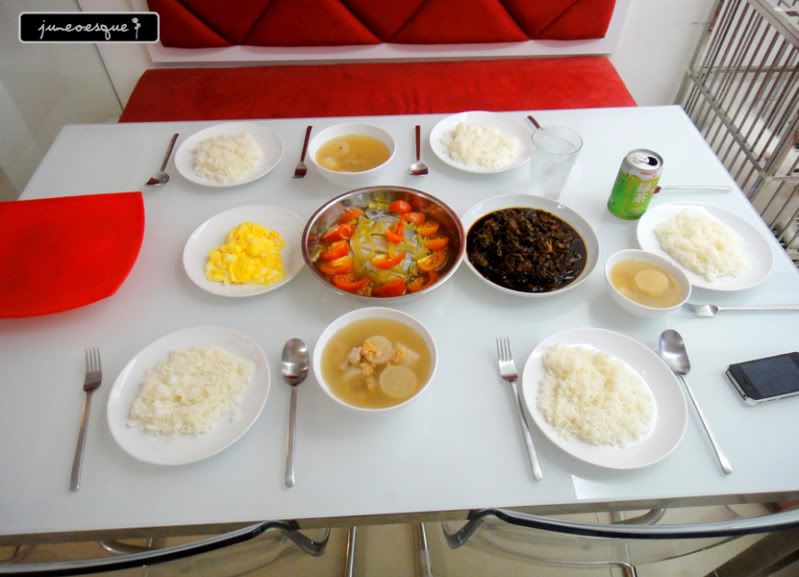 looks like some restaurant!!
izzy joined us when his own gathering was cancelled...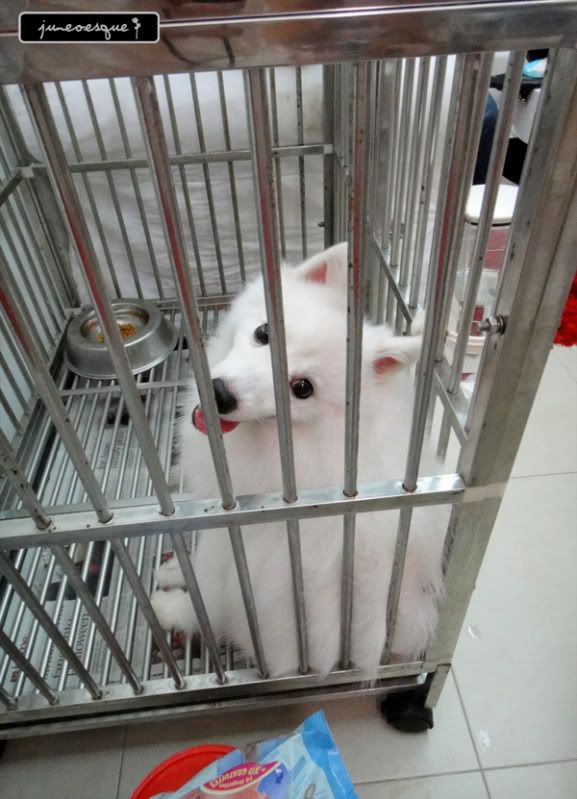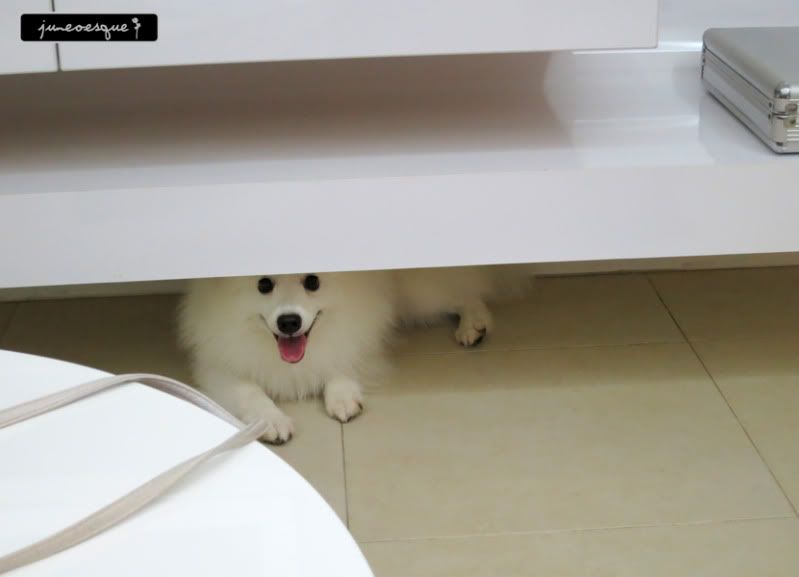 Leoie became Niki's hero....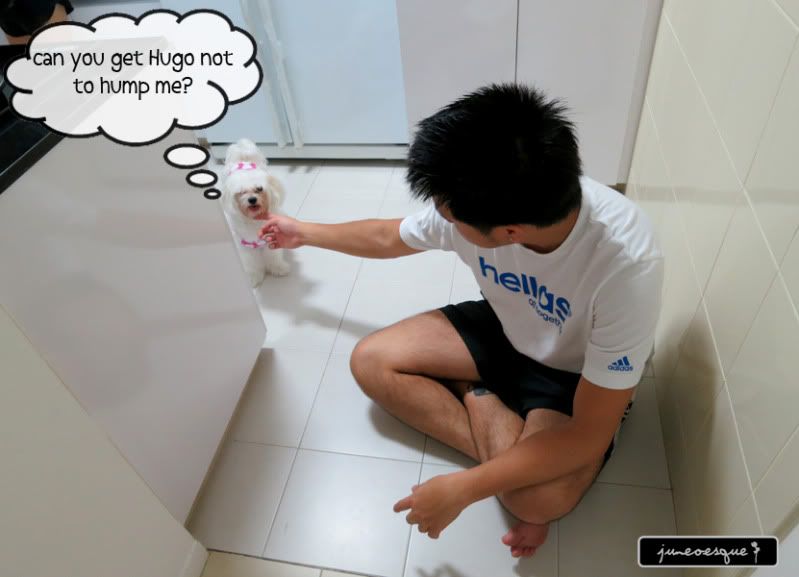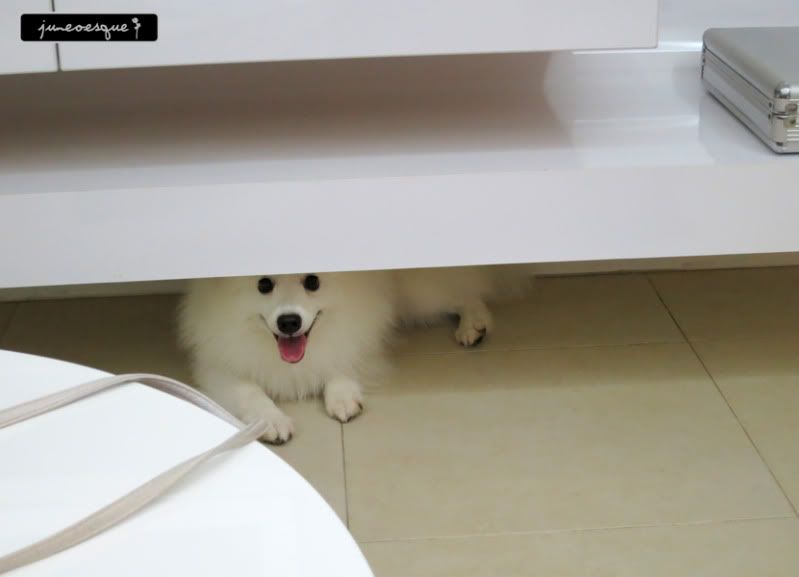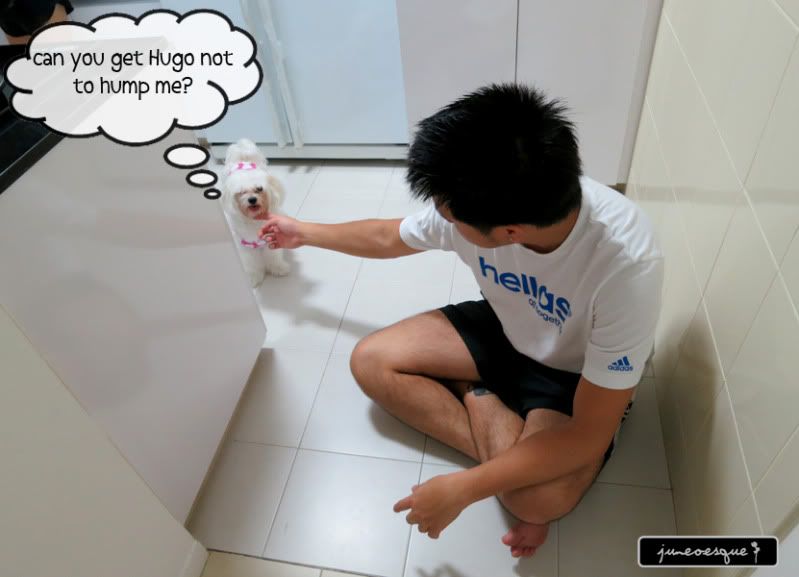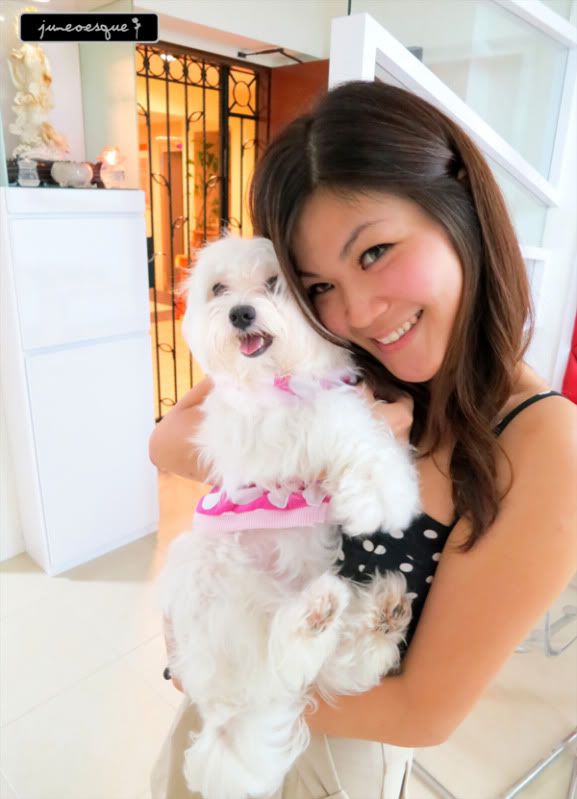 army troop....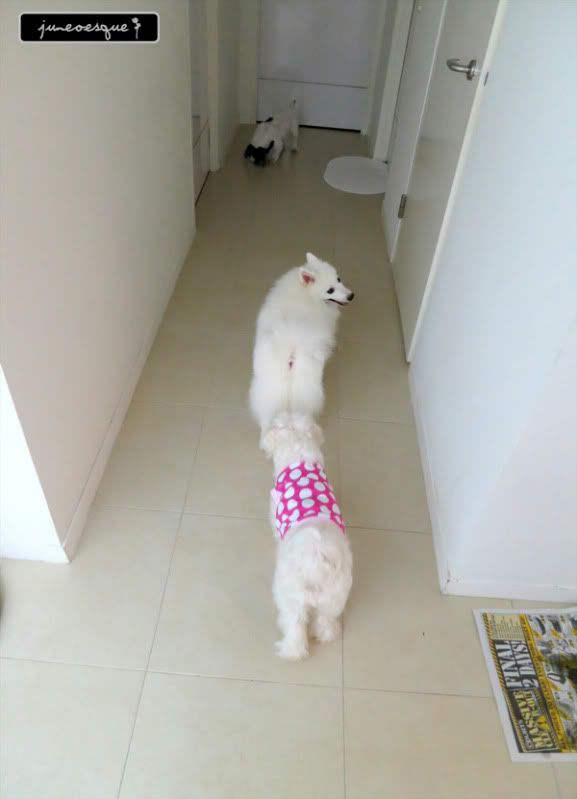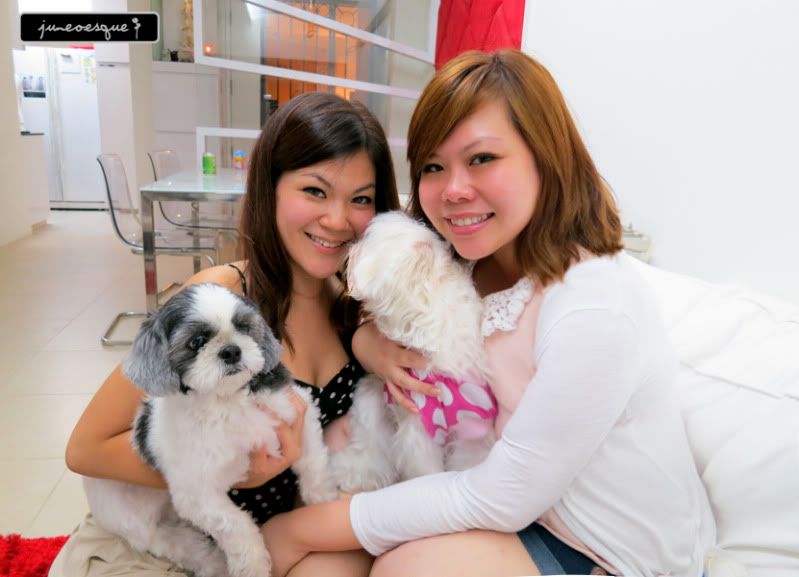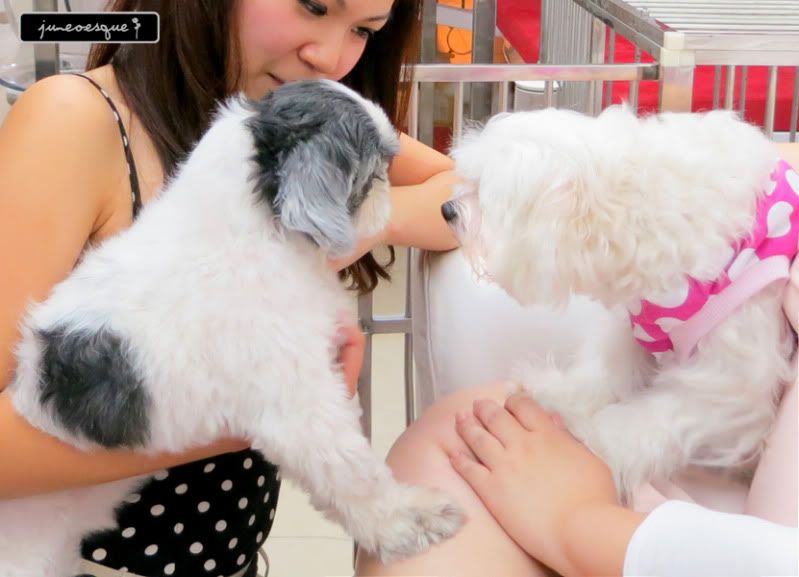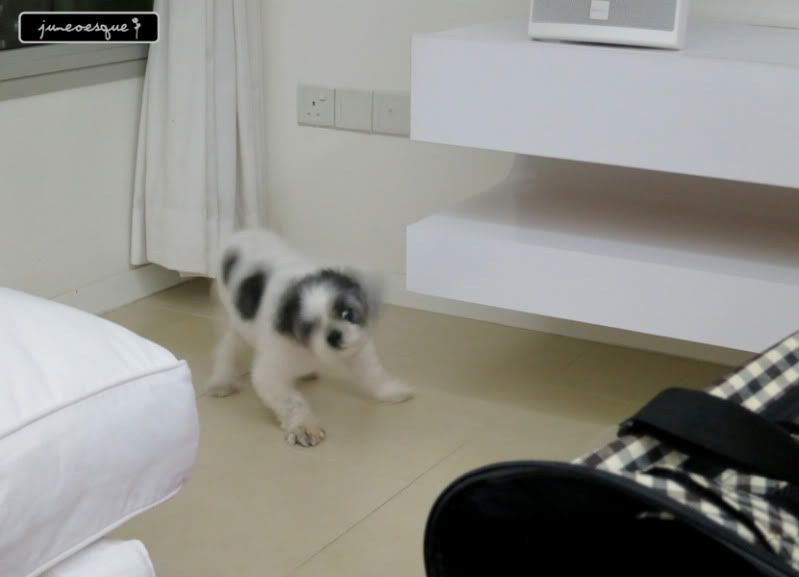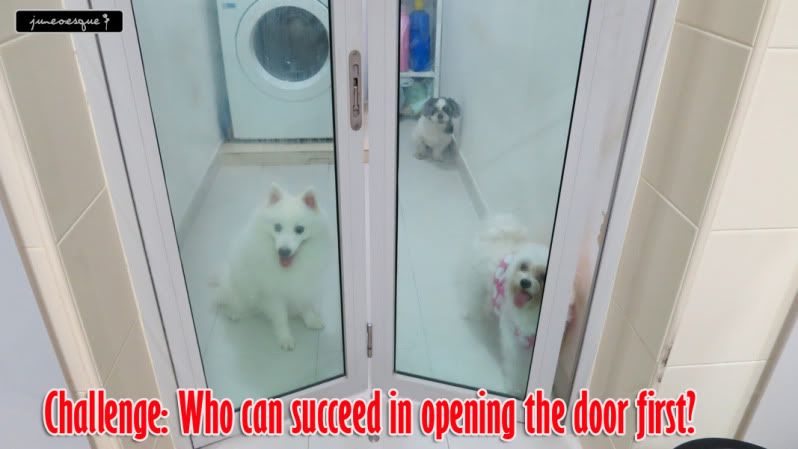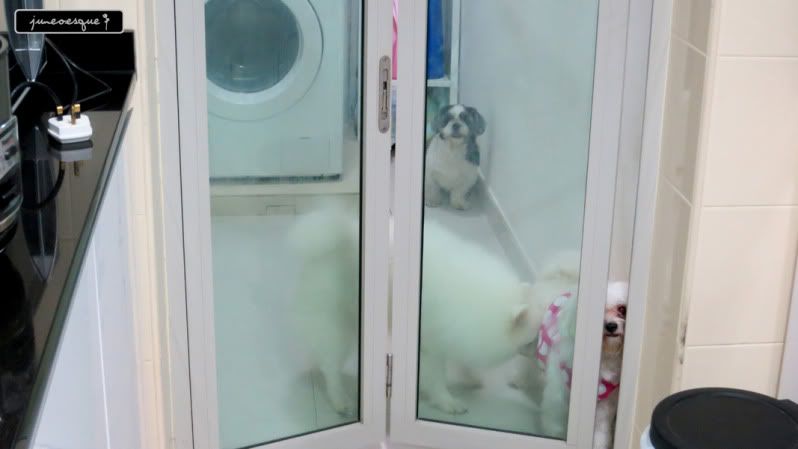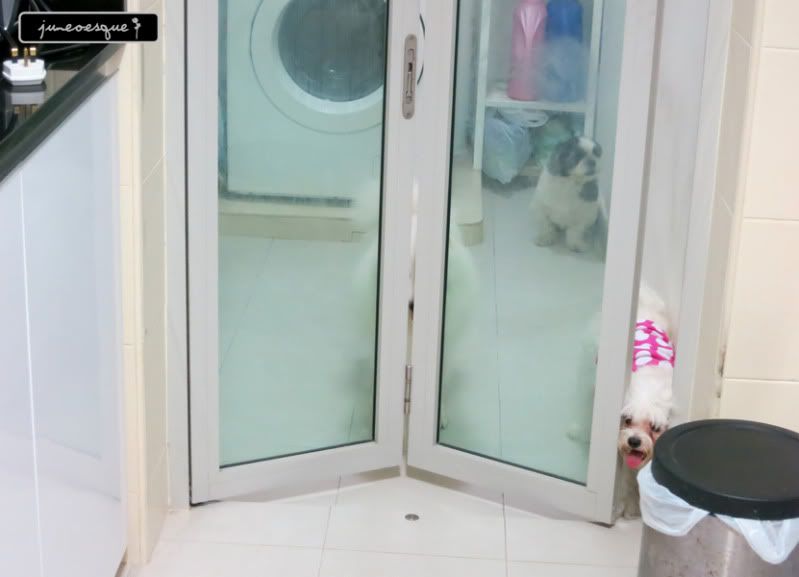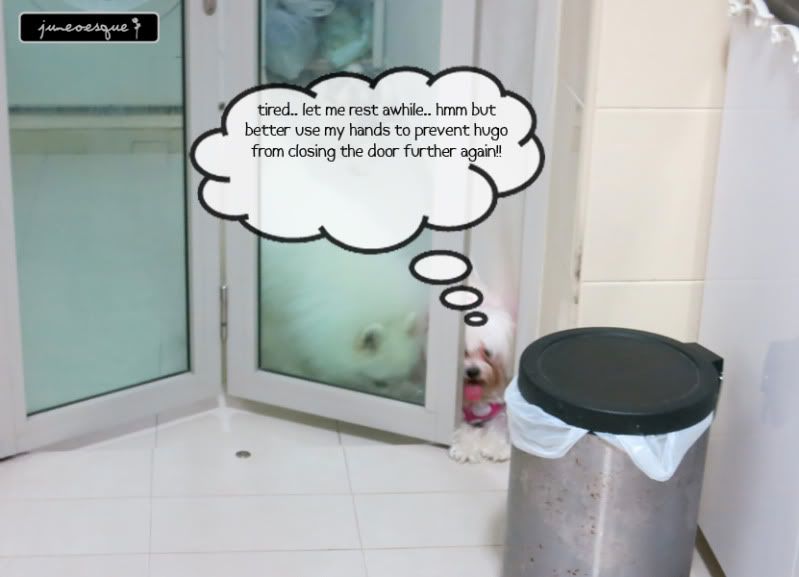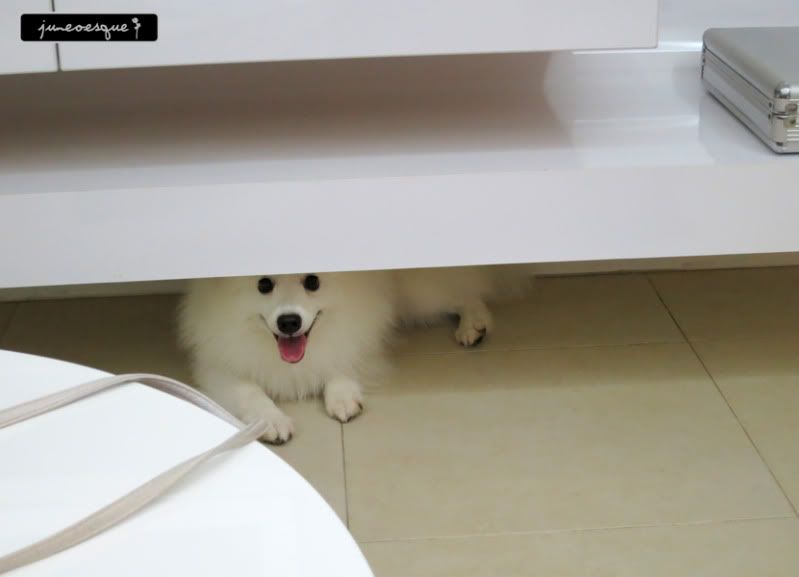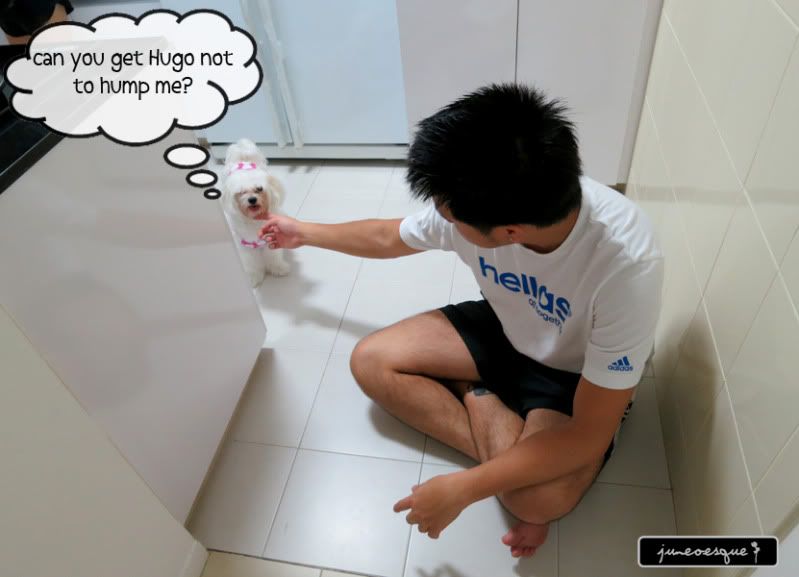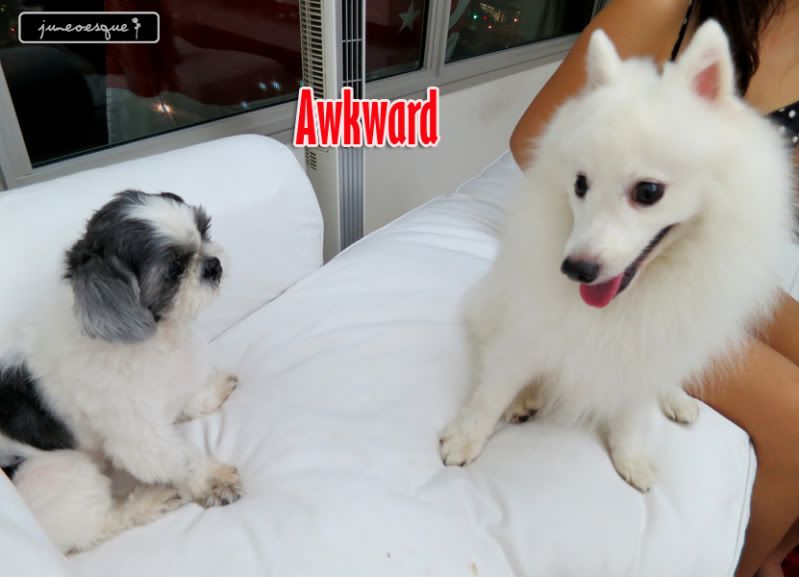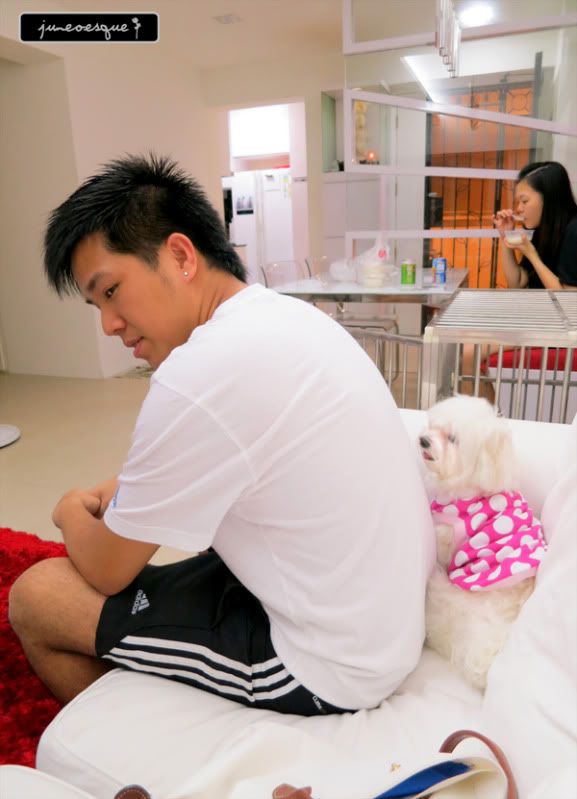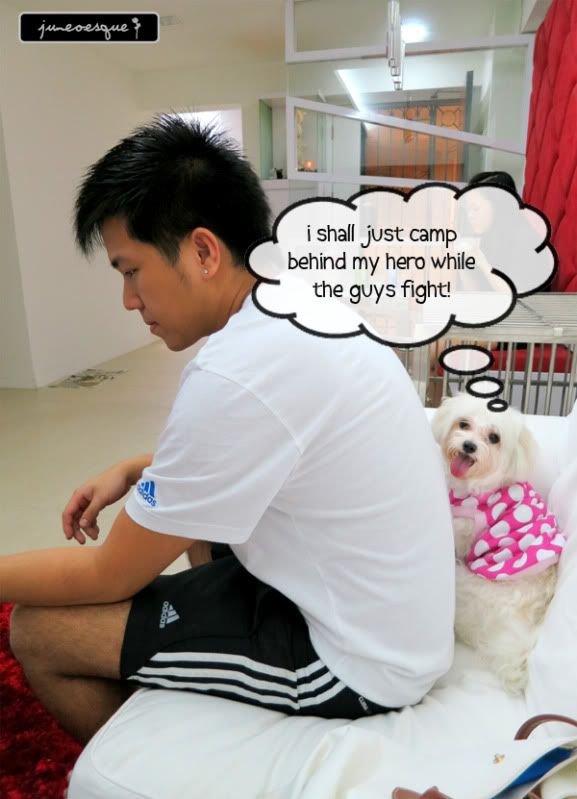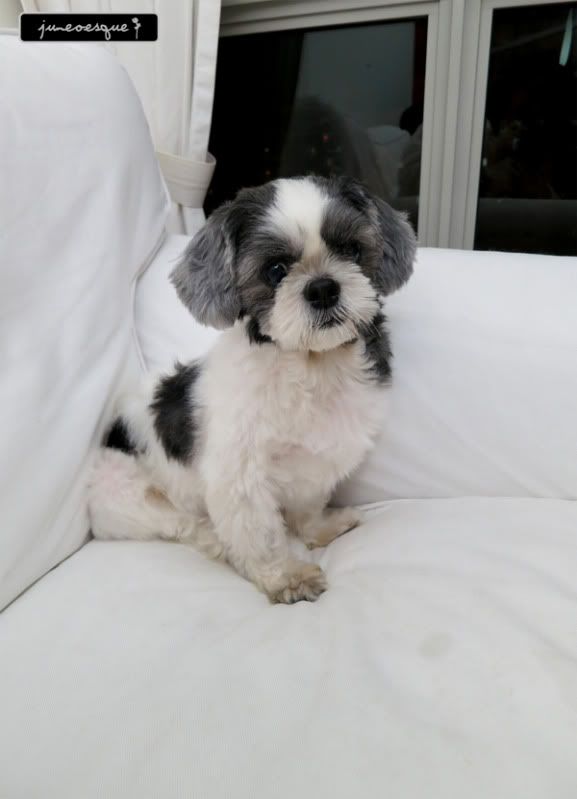 leoie started to mess up Niki's hair...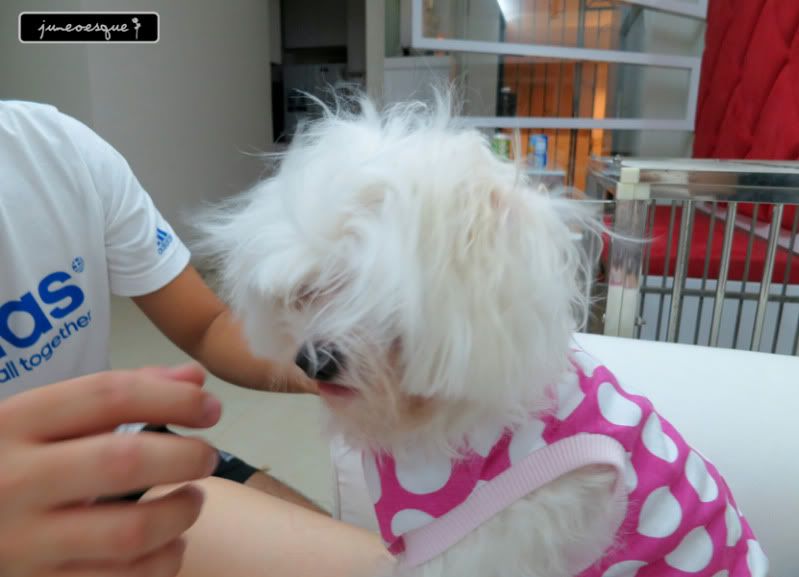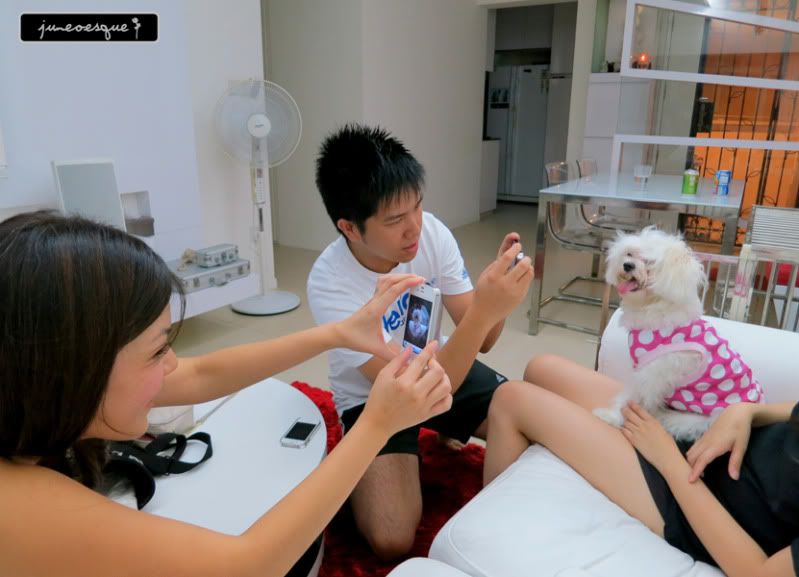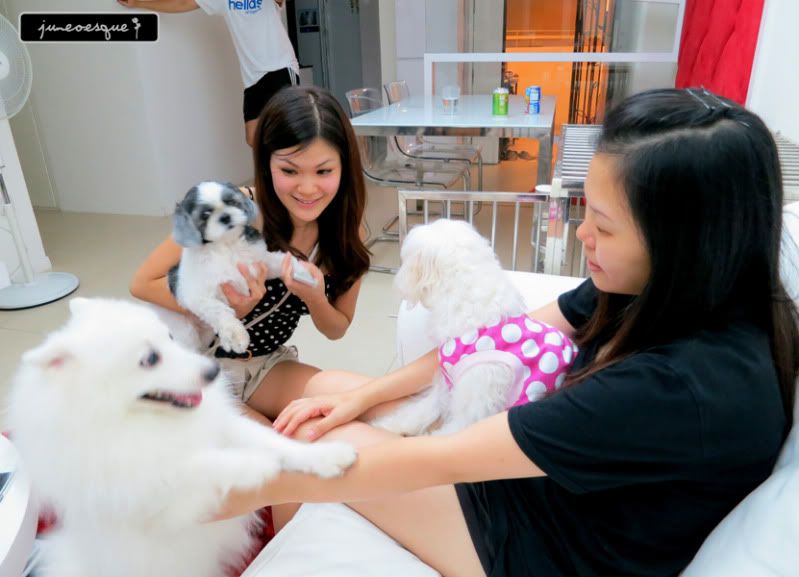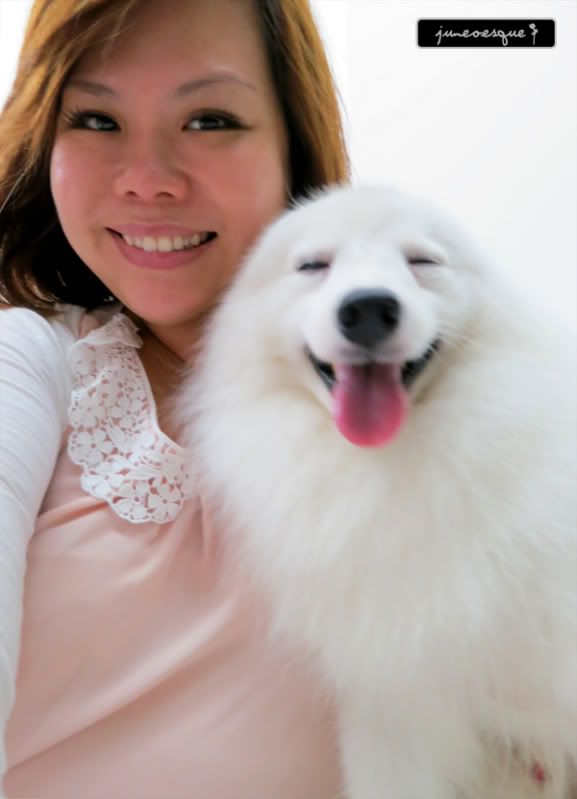 Ely came by to help Niki cut her nails...
overall, its a great doggie gathering!