as most of you would know, there is this burberry bag which i adore. which i didnt have money to buy at its peak of popularity.. which i have been searching for a long while. i posted on fb, i am on daily alert for ebay and i even tried to google search on its pictures to look for other possible sites, forums and sellers.. i even kind of resorted to emailing people who blogged about this bag!
so this went on for months... and last night, I FOUND A SELLER!
AND, the best part is, the seller is only selling for $150!!
the seller's office is raffles place and since im meeting Joanne today and her office is also at Raffles place, Joanne agreed to help me pick it up!
And..... my life is complete!! the satisfaction from finding this bag is great coz of the efforts i had put in into locating it!
which further reminds myself of what i am.. this is me. I don't let go easy on things that i fancy.
anyway, tonight is dinner with the ladies! we decided on skinny pizza over at wheelock...
Joanne passed me my present!
she got me the bedsheets i like!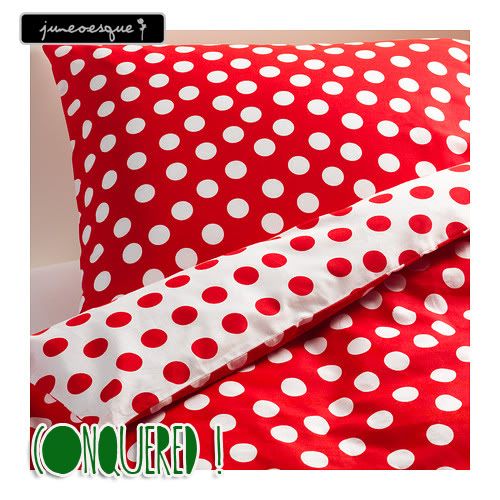 and there! the bag i likey!!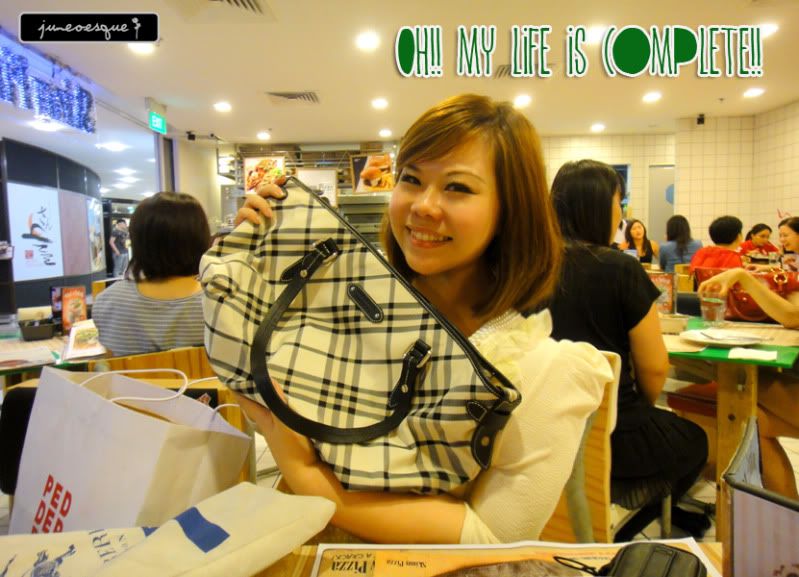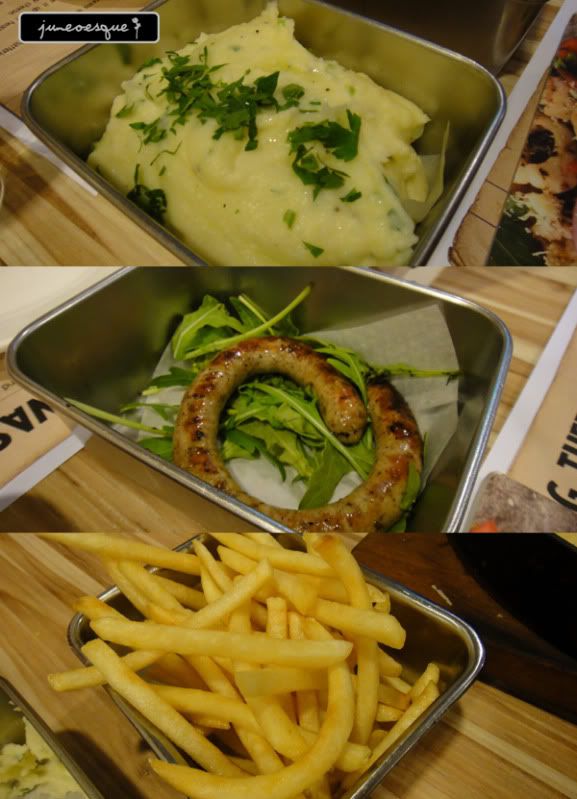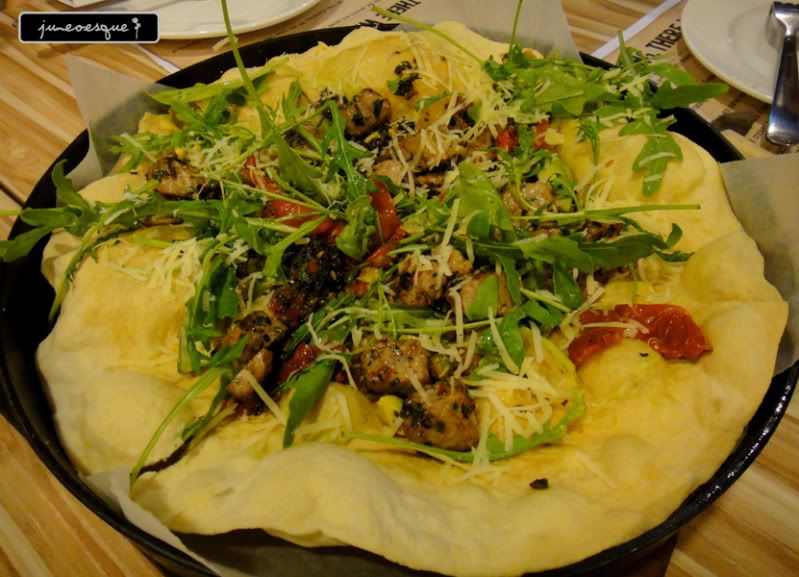 it was a great night of chats and all. after dinner, they decided to do desserts over at mandarin gallery. at first they wanted to go antonniette.. but ended up at Jones the Grocer where they had my favourite red velvet cake but i cannot eat!!
i came up with a personal resolution to not touch sugar water and dessert for a month. I have been keeping to it so far... the hardest is actually my craving for
teh peng
.. walking past yakun each time...
lau bak sai
!
and girls being girls, conversation didnt go far beyond beauty tips and updates. and i joked about how the after maths of hanging out with them is so expensive! after tonight, i need to go arrange for facial, get a cleansing shampoo and try to get another moisturisor! see, expensive or not?