catched up with Kendi today! also my first day at the new office! i love the new location! so convenient!
we were supposed to head to ippudo but it was packed so we headed to Jones The Grocer instead.
shared a scallop starter...
the scallop was pretty good! standards remained.
we also had a spinach with blue cheese and duck confit salad which kendi and i love! coz we're both blue cheese lovers and we both like the spinach...
for mains, kendi had the crab meat pasta...
the cheery tomatoes look damn good. the pasta was ok... would be better if the taste was stronger.
i had my good old burger....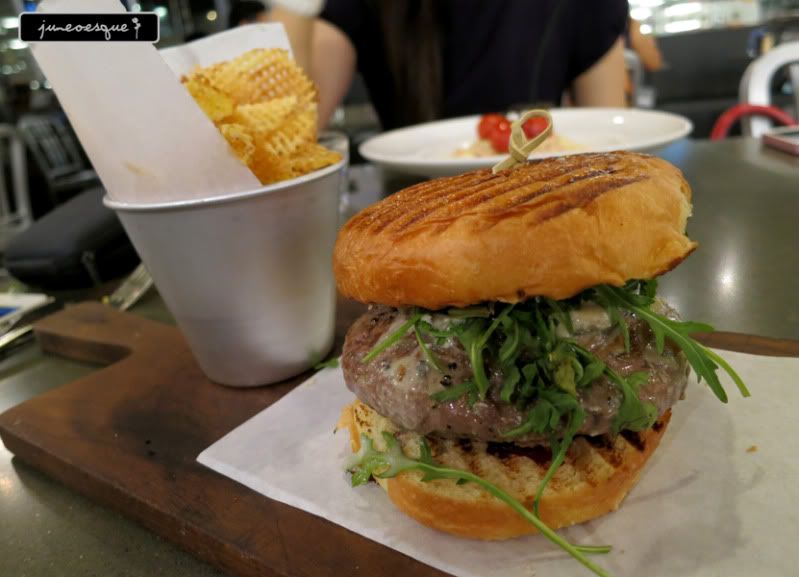 which has greatly, greatly dropped in standard. the blue cheese was no longer planted inside the beef patty and oozed out. it was spread on top of the patty. the patty itself was also no longer the very juicy and yummy kind.
the truffle oil potato crisps were MUCH MUCH MUCH better though! instead of being thick and hard, today's one was really crispy and damn good!
and because i recommended the red velvet cake, kendi ordered and agreed its really good....
sheer torture for me though coz i came up with a personal resolution to not touch sugar water or desserts for a month (suffering withdrawal syndroms already!!!)