i am so happy with meixin's goodie bag.. i spent the afternoon slowly relishing the contents. the japanese vanilla 'cigar' is soooo good!
the candies are also so special!
what was most adorable and excited for me is the snoopy cup noodles!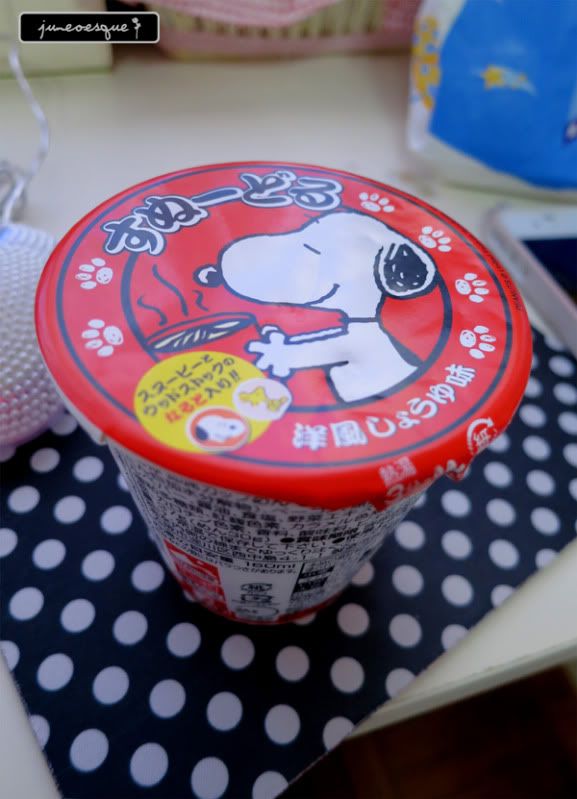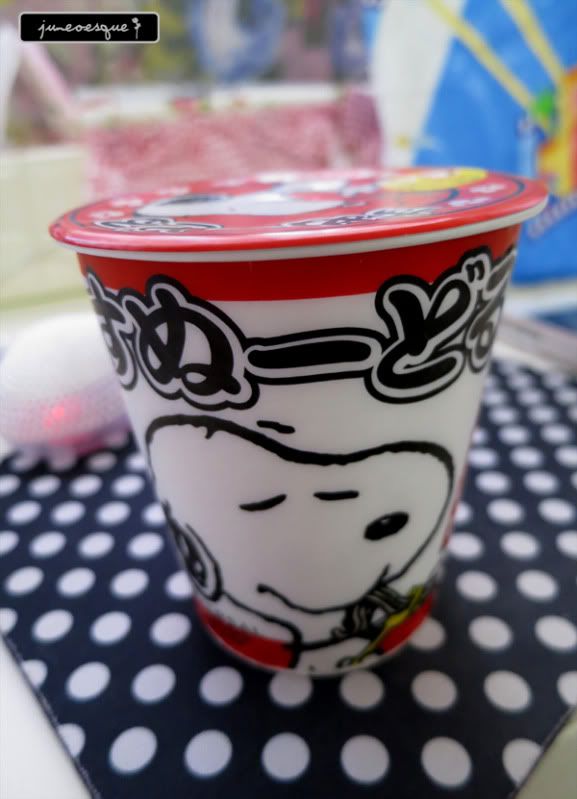 because of their crazy cute fish cakes!!!!
超级无敌可爱!!!
and it actually taste quite well!! and check out the ham! their ham/bacon actually looks like ham. not like the local kind.
she got them from universal studios japan. i so want more of these! haha
and i received a special chanel delivery today!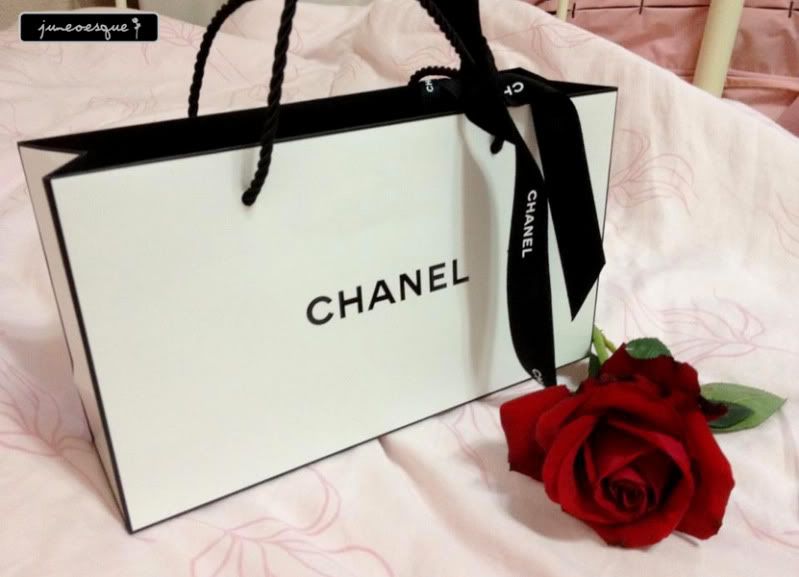 very sweet!
although i wonder when my big present will arrive or will it ever arrive...
dinner tonight is with the cousins!
xiuling jiejie happened to know its my birthday and sweetly say let's meet for dinner. and so we kind of decided to meet up for each of our birthdays.
and its only when i got there that i realised xiuling jie jie's birthday is also in June and just passed! and she's so nice to say want to treat me! aww!
attention was without a doubt set on the lil joshua though...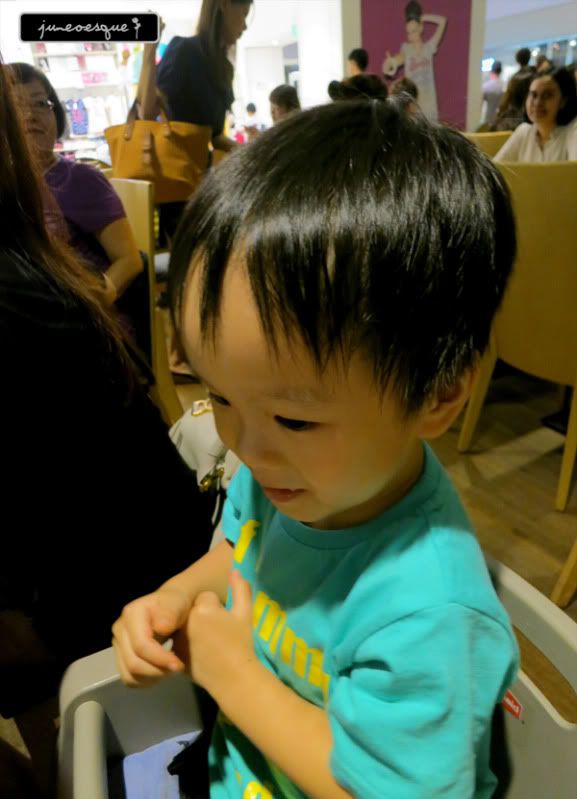 we still instill it in him to call me 美美姨姨.. haha
actually till noon we were still not sure about where to go for our dinner and i recall blue mountain cafe for their comfy chairs (these days, seats are also very important to me in choosing a dining venue.. maybe coz growing older, backs can't take it anymore. haha)
we shared a pizza...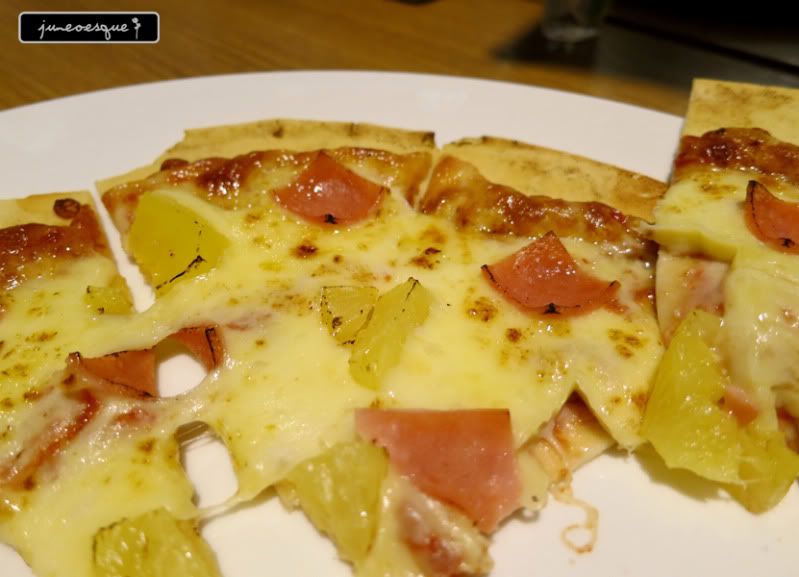 caesar salad...
xiu ling jie jie's rosemary chicken...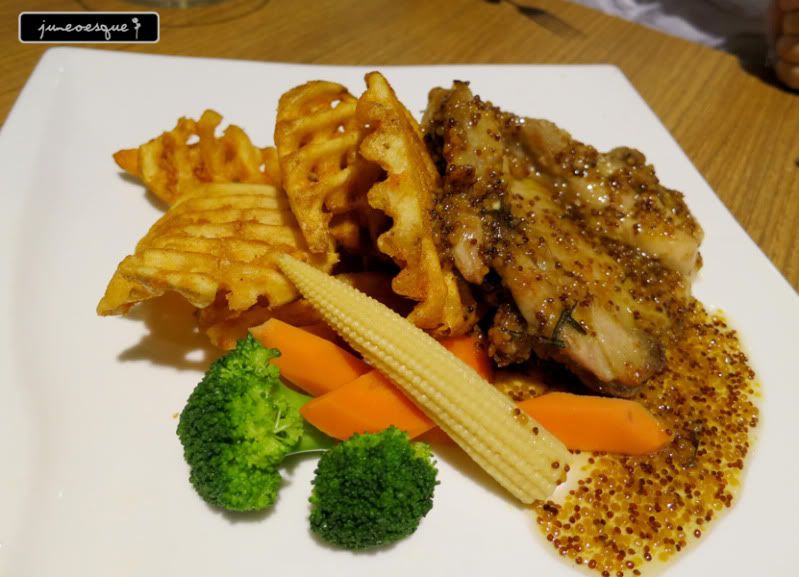 my carbonara...
ho guan's chicken chop...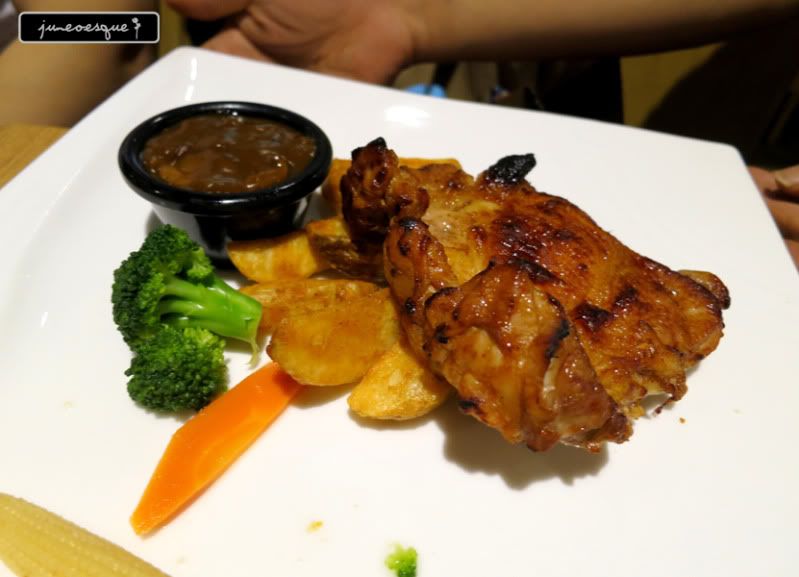 somehow the food seemed to have tasted better when i didnt eat (but i sampled) with dear dear and jasmine previously. the food today didnt taste bad but just not as good. overall its pretty reasonable pricing i'd say.
joshua and his mei mei yee yee...
and desserts! their peachy paradise was nice!
the waffle was done nicely!
joshua's strawberry ice cream ...
and i got a surprise for xiu ling jie jie! the lady boss was so smart.. as soon as i walked to a side to ask her over, she knew it was for a birthday!
guess who stole the cake to blow out the candle?
hahhaa.. kids just love doing that! hahah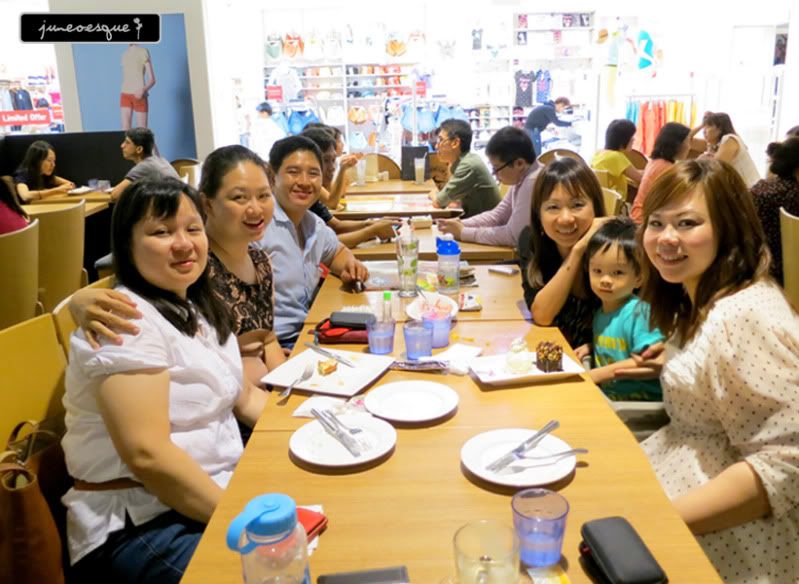 till the next dinner!