im pretty sure most people have seen that video of that aunty on mrt scolding that 'ah lian' girl.
reading about it just brings 2 thoughts on my mind..
1. scary how so many singaporeans are taking videos without authorisation
2. it doesnt feel right that there are people who assume that priority seats are rightfully theirs. there may also be people who dont look like they need a seat but actually do.
really i think its scary. even when i probably did try to take a pic of the 'probably pervertic' boy who wanted to take pics of us, i also mosiac it out. and i only took his pic coz in case he circulated our pics around (not that there was anything to show), we'd have a 'piece of him' for just in case (hahahaha).
and i think it really is quite ridiculous to feel that 'priority' seats are rightfully belonging to anyone in particular. i'd say a well abled person who may have been walking and walking and walking for the full day should also be entitled to have a seat. no? this person's legs could be killing him/her as well.
and there's no reason that only priority seats should be given up. every seat should be a priority seat like what aaron replied on my fb post. any seat can be a priority seat to be given up to someone who needs it more than we do.
anyways, tonight is dinner with vreniz, my birthday celebration at our 老地方 !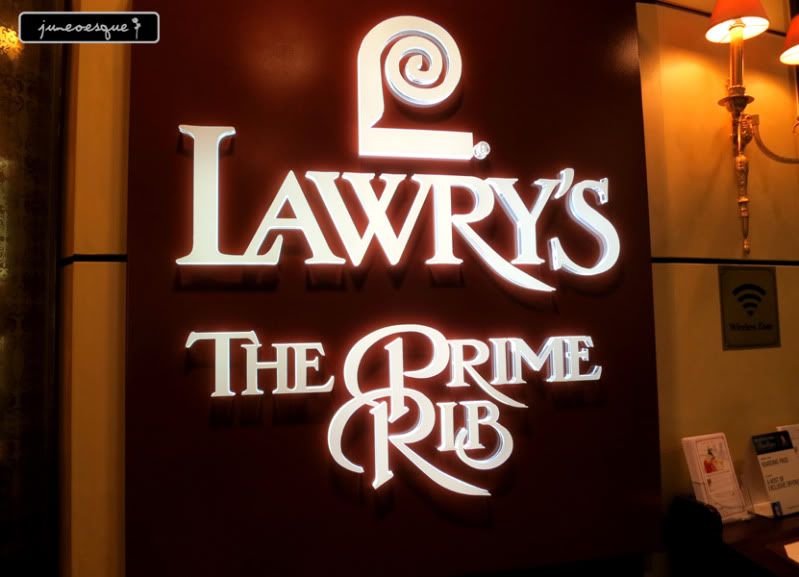 oh yes the salad..
but who cares about the salad (haha).. give me my steak!
my lawrys cut looks as big but less thick (
sian
)
but still yummy! i just love it! i also kind of like their mashed potato. and today we added creamed spinach. i still like db bistro's creamed spinach better.
and i love their yorkshire pudding! especially when its added with the sauce.....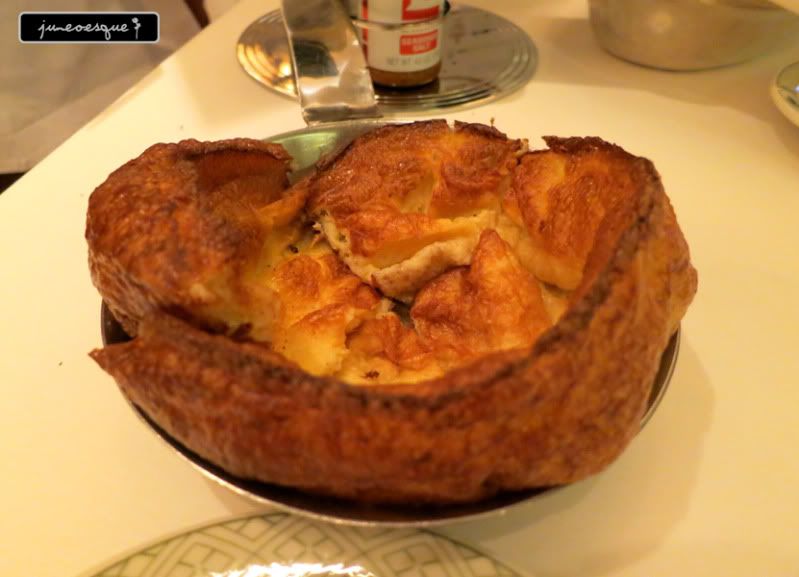 Super good!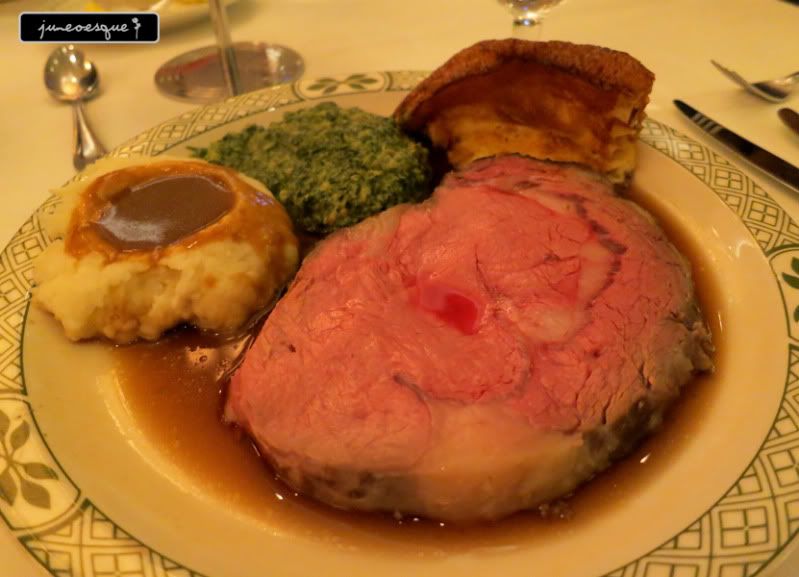 and this year is our probably 3rd or 4th year that we have been religiously coming here for her birthday, my birthday and our xmas celebration! but whats different this year is that we had a complimentary dessert with a birthday song for me!
we never really was asked if it was any occassion when we call to make reservations. but apparently they asked this time and vreniz told them its a birthday celebration so they came out with a complimentary dessert and a song for me!
nice!
the dessert was not too bad. its some cake like texture with strawberries inside. preserved strawberries which were good.
oh and they also gave us a picture!
lovely!
thank you vreniz for the birthday treat!
thank you for the friendship and to many more years to lawrys to US!