today is my birthday lunch with Meixin. and Meixin is one of those friends who would be sweet enuff to make an effort to plan, to find a nice place and even make reservations. all i need to do is attend and be surprised!
she chose ember @ Hotel 1929..
the complimentary bread...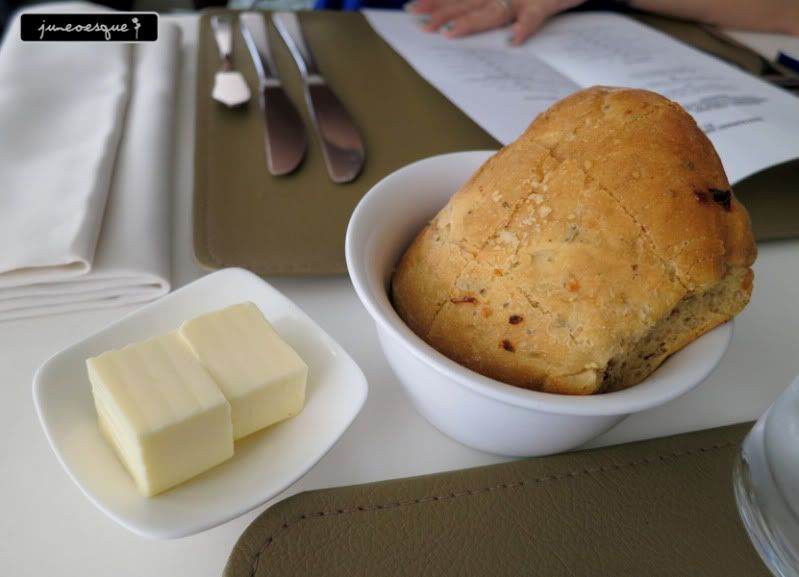 which was served warm. i kind of like it though as you may already know, im not a bread person.
while waiting for our food to arrive, we exchanged a bag of goodies....
not exactly birthday presents but just goodies we got for each other!
i love meixin's goodie bag for me! comes with so many lil goodies from japan and most importantly, it has a snoopy cup noodle!! the fish cake for it is in snoppy and woodstock shape!! will upload pics of it when i eat them.
for lunch, ember only has set lunch instead of the full menu. but their set lunch itself is already smashing good! i enjoyed every bit of my meal! their set lunch is only around $30 odd (i cant remember) ++ with an additional $6 top up if you want foie gras for your appetiser.
the foie gras are done 3 different ways. i chose the one done with mirin and soy sauce...
i was in ABSOLUTE DELIGHT when it arrived! Coz the foie gras is
sibei
big piece! i think (i tried hard to recall so im quite sure), i've never had a restaurant given me such a HUGE piece of foie gras before and it makes me CRAZY HAPPY!! DAMN SHIOK!!
and not only is it big, it tastes WONDERFUL!! really really! even the mushrooms below are soaked with the fragrance of the foie gras... its super delightful! I LOVE IT! and this foie gras alone is enough for me to say, IM SO COMING BACK HERE!!!
even meixin is making plans to bring her mummy, her hubby etc back here!
meixin's foie gras is done with caramelised apples below...
again, still very big piece. i know you probably cant see how big it is, its about one middle finger long! and its THICK!
for mains, i had the steak...
its very small piece but good thing is, its thick. and its pretty good too. the top part is actually golden mushroom and its slightly soaked with the sauce which makes it even more delectable. its yummy!
meixin had the seabass which before it arrived, i thought it would be a boring choice but i was wrong. the seabass was so good too!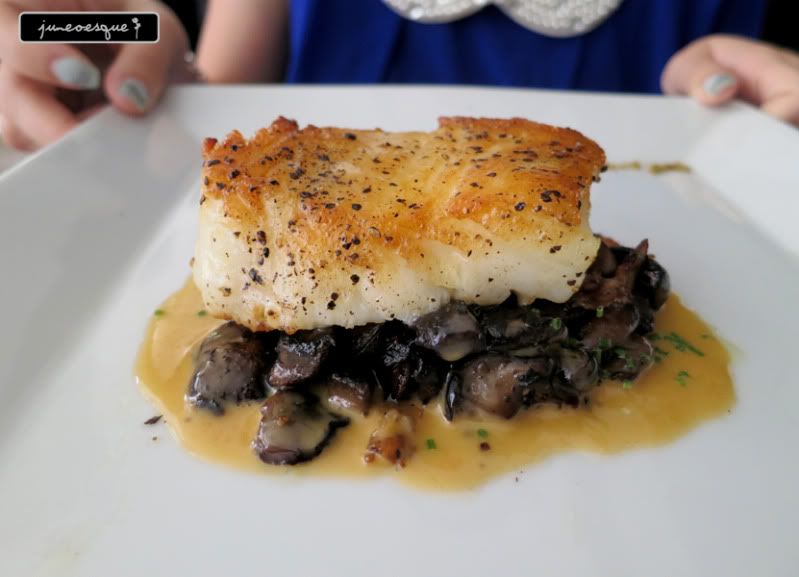 the seabass was slightly crispy on the outside, nicely seared with pepper and salt and the inside was done just nice. the nest of mushroom below went very well with the sauce also.
sides of salad and fries.
simple salad but had a very nice sourish sauce....
fries with a really good slightly spicy sauce...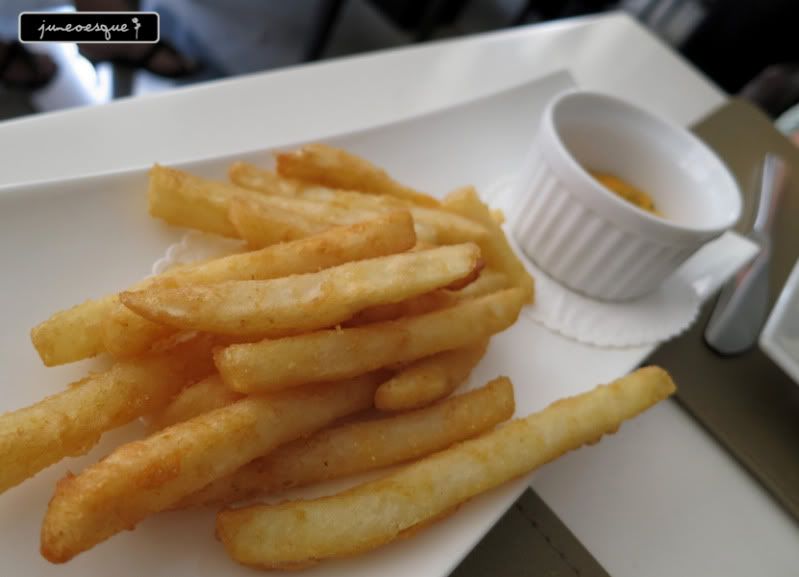 i like the sauce. though its slightly spicy.
den when it was dessert time, i was pleasantly surprised...
preplanned by xin when she called to make bookings. so sweet of her!
actually since we've known each other during our JC days, we've been doing that for each other. we'd share a locker and we'd drop little surprises and gifts for each other every now and then!
the dessert on top is the nougurt. its not bad.
but my dessert was SUPERB!
i had this before during my visit with Cynthia and i already loved it. it is something i'd crave for just that i never had the chance to head back for it....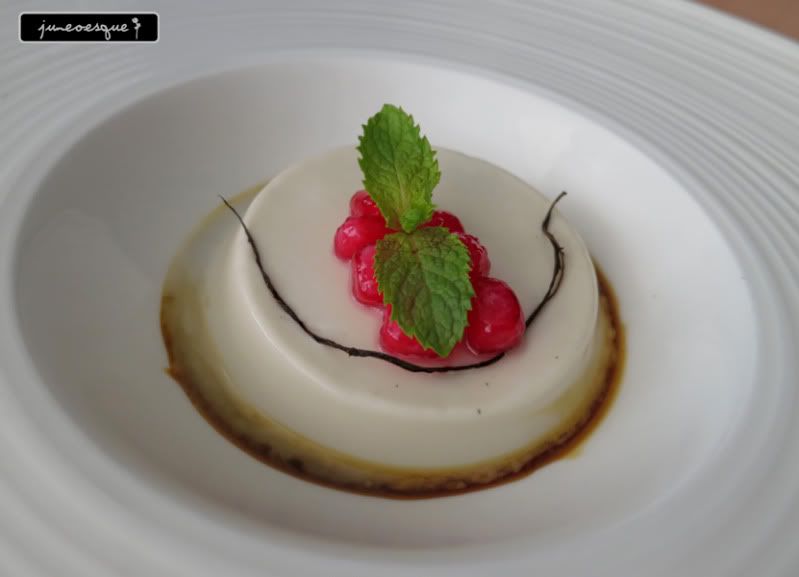 its coconut panna cotta with gula melaka and water chestnuts. its SUPER NICE!
us!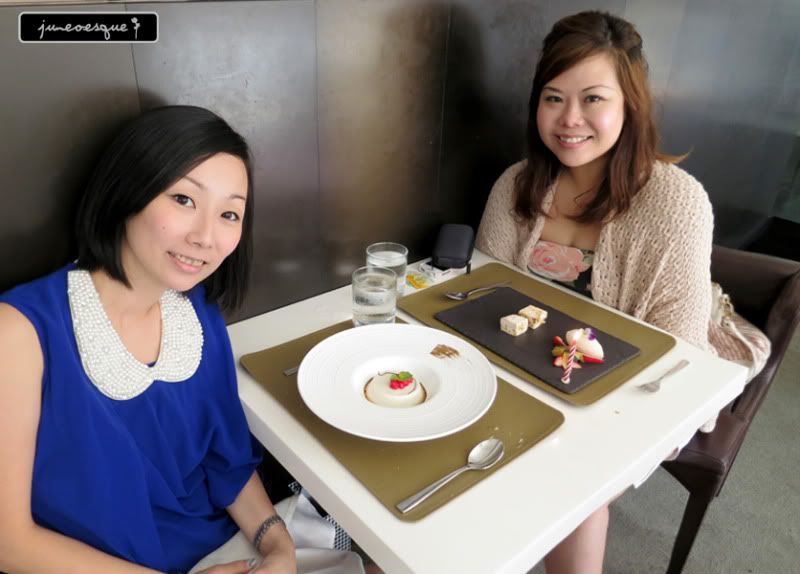 after lunch, we decided to head for ktv. something we've been wanting to do together for more than 10 years but never happened.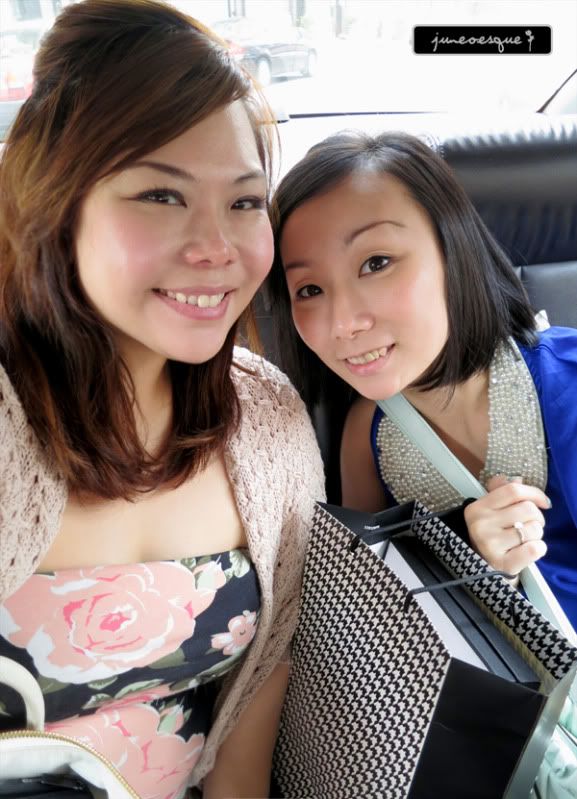 it also never happened today coz the party world at international building decided that business is bad in the noon so they only open at night. haha
so we took a little stroll down orchard coz xin wanted to show me the Samantha thavasa shop. she was carrying a Samantha Thavasa bag from Japan which looks damnnn pretty! with the charm and all, sooooo pretty!!
anyway, as we were walking over to Ion, we passed by this booth and xin urged me to go sign up saying theres free gift...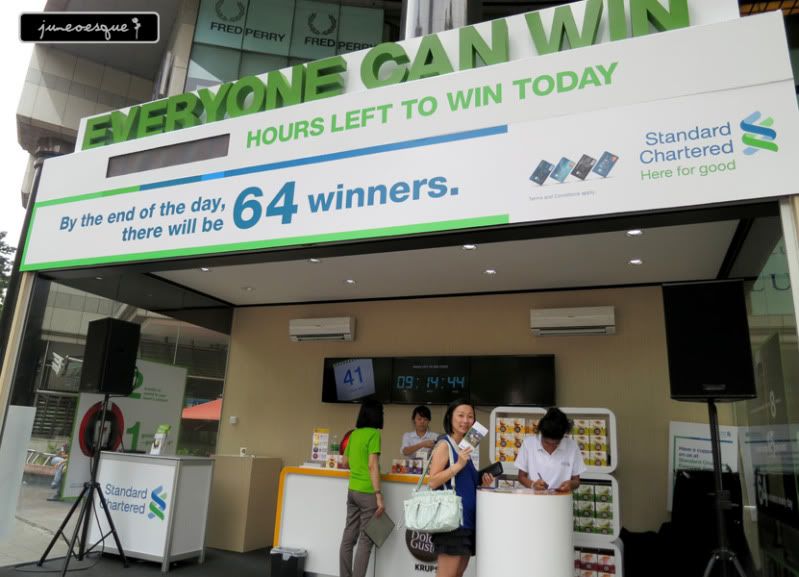 there was a $30 courts FURNITURE voucher if we checked in using fb. hahaha.. Courts FURNITURE leh. easily also few thousand dollars. wat is $30 voucher? CHEY! haha
but
chin chye la
, since we are free today.
we headed over to Samantha Thavasa. OMG.. heart melt! the things are allllll sooooooo prettttty! those girly with pearls and hearts and
lay bin
(ribbons)...
why... did.... i.... agree.... to.... come....?
i end up buying cynthia's birthday present here. i also sneakily bought a present for meixin and managed to secretly slip it in her bag as a surprise. i only told her to check it after we parted.
i was looking at a lanyard thingy which was in beige and brown and the sales lady immediately offered to show me a pink one.. i told her.. "
i don't want to see.. why do you want to tempt me?
" and we all laughed. hahaha
after samantha thavasa, we left to go Coffee Stars by Dao coz i told Xin i wanted to let her try a pandan roll thats very nice. i secretly also got the person to prepare candles for Xin and it was a surprise for her too!
i love the cakes and drinks at Coffee Stars by Dao...
the thai black tea is like teh orr peng but nicer.
the pandan coconut roll is really fragrant with this nice jello like paste with real coconut bits inside.
the new year cheese cake was also very yummy in my view. i like the texture of the cheese cake and the biscuit bottom. i also like the cherries coz they didnt have that canned cherries taste.
meixin went for the lemon grass drink at my recommendation and she loved it too. its slightly frizzy but nice!
us!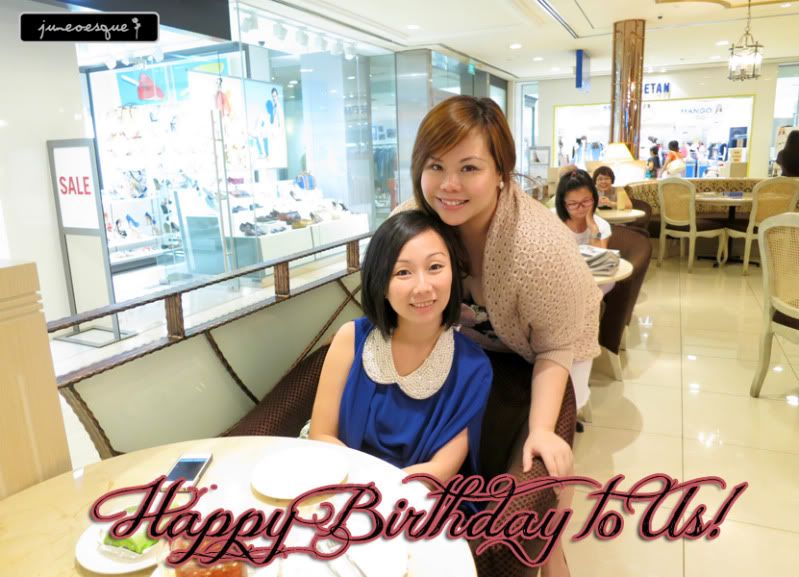 in the midst of our high tea, i suddenly shocked meixin by saying.. "
SHIT!! i forgot to play my diamond dash! how could i forget?
"
she totally gave me a roll eyeballs expression...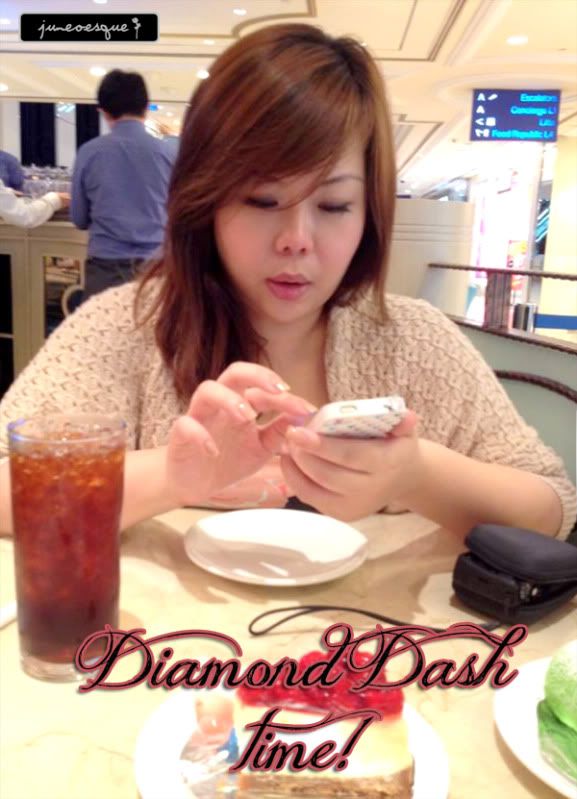 hahhaa.. she didnt understand why i need to play at this time. its coz i want to be first in the weekly tournament! coz i typically cant get to be on top at a later time. my friends have crazy scores!
after our high tea, meixin left and i watsapp her to check her bag for her surprise gift. haha
i shopped around a bit while waiting for crabby to arrive. its my birthday celebration with my crabby!
we are having itacho!
and since i've blogged about itacho for N times, i shall just mention about the things i've not tried.
yellow tail with black truffle oil, black truffle pieces and pomelo sauce (i think)...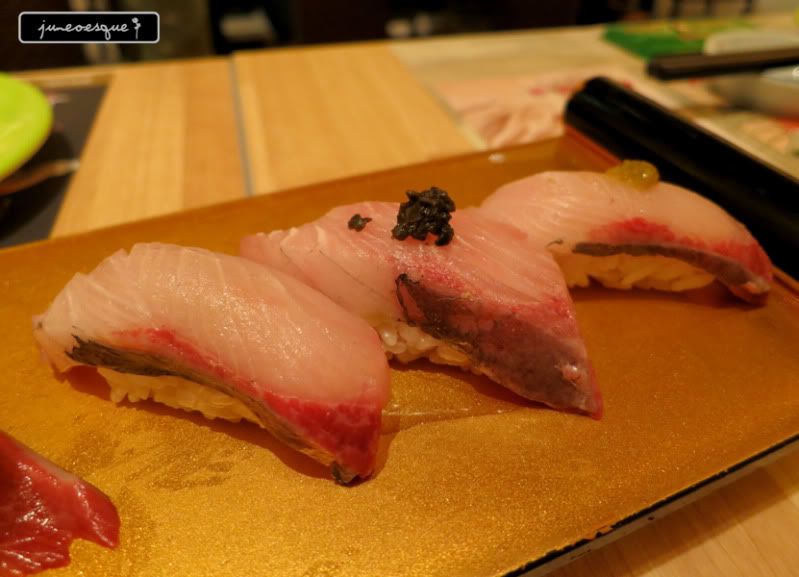 wonderful. like finally! i've tried this truffle thingy from them in hk like 2 years back la! im glad they finally brought it in sg!
and the other usual things we order....
sweet thoughts from crabby!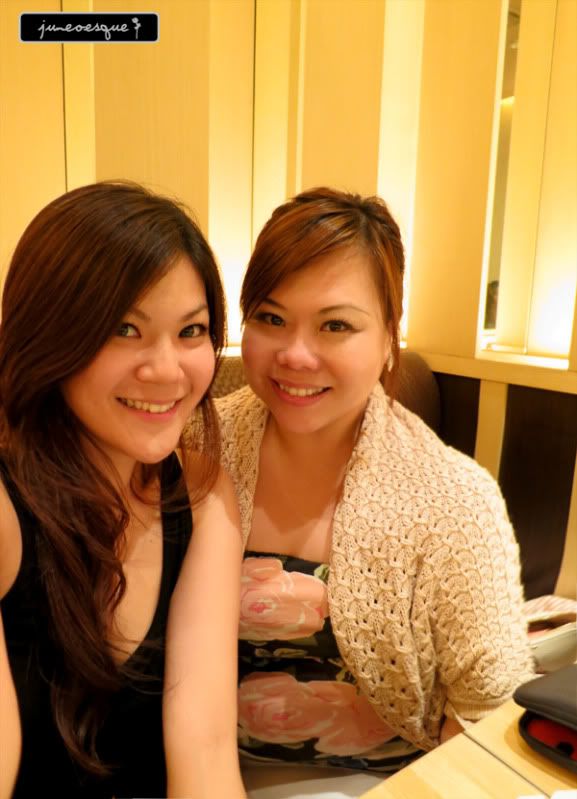 thank cute for the sweet thoughts!
i feel that in life, there's nothing wrong in having expectations. Without expectations, we will never improve.